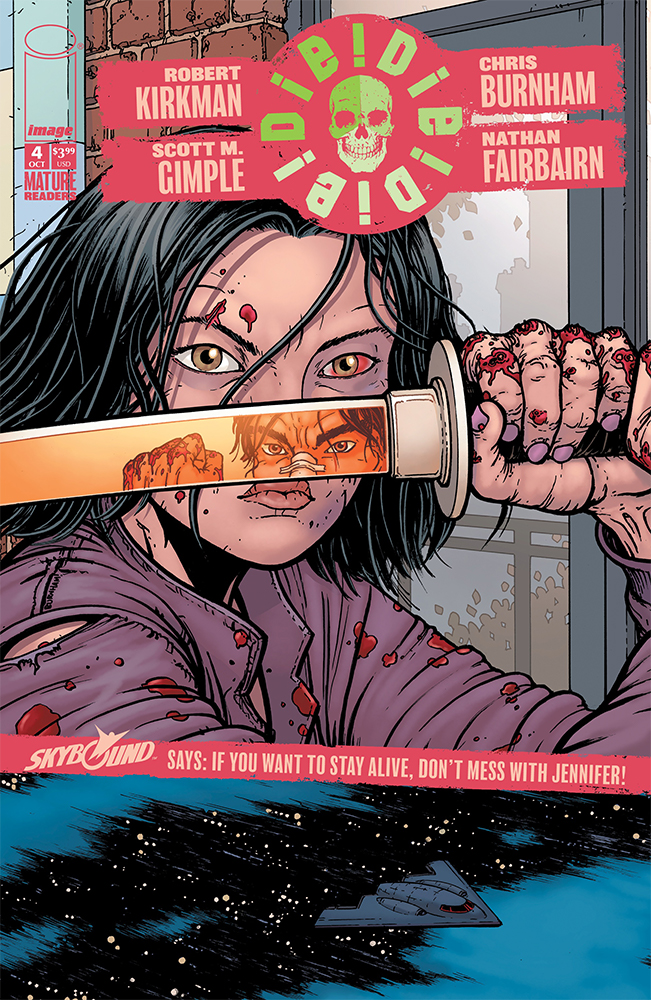 Die!Die!Die! #4
Connie Lipshitz fights tirelessly, through legislation, compromise, cooperation, blackmail and *murder…* to make the world a better place. What else would you expect from a US Senator?
SingleISSUES
Collections &VOLUMES
MoreDie!Die!Die!
Our Skybound San Diego Comic Con 2019 merch has finally been revealed! Check out our shirts, pins, comics, and MUCH ...