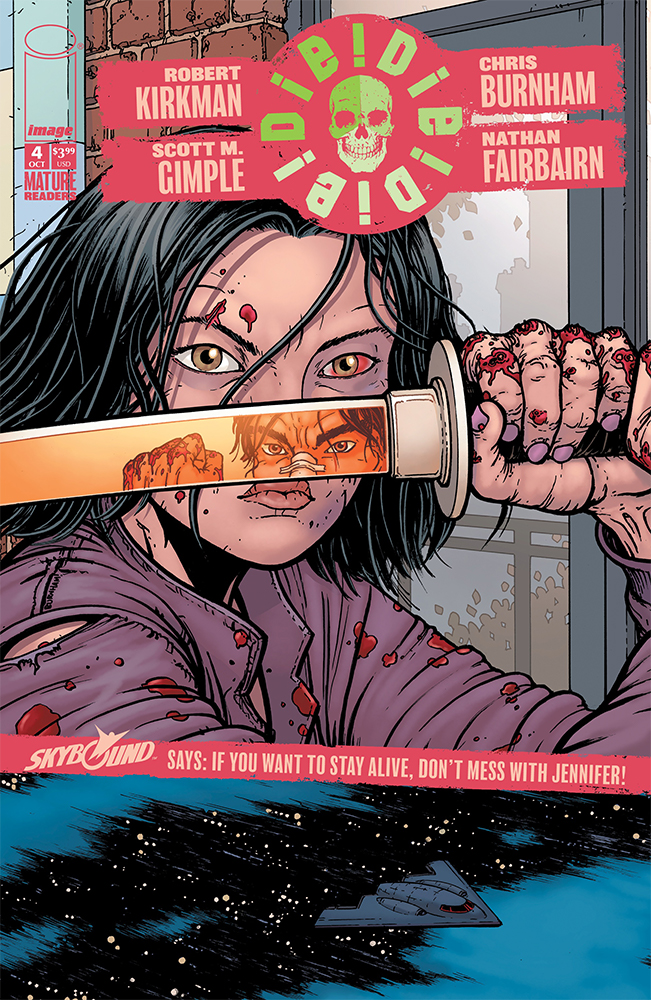 Die!Die!Die! #4
Connie Lipshitz fights tirelessly, through legislation, compromise, cooperation, blackmail and *murder…* to make the world a better place. What else would you expect from a US Senator?
SingleISSUES
Collections &VOLUMES
MoreDie!Die!Die!
2020 continues to heat up as we move into March! OUTER DARKNESS/CHEW, STEALTH, DIE!DIE!DIE!, REAVER, and way, way more! It's ...