Who's ready for some new comics! Our July 2019 Skybound solicits are now live for your viewing pleasure. Not only do we have our new series, Reaver (which you can read a sneak preview of here), we've also got new issues of OBLIVION SONG, ASSASSIN NATION, REDNECK, and much more! On top of that, we have new trades for DIE!DIE!DIE!, OUTCAST, and GASOLINA. Check out all the new comics that'll fill your summer and let us know what you're most stoked for in the comments!
---
REAVER #1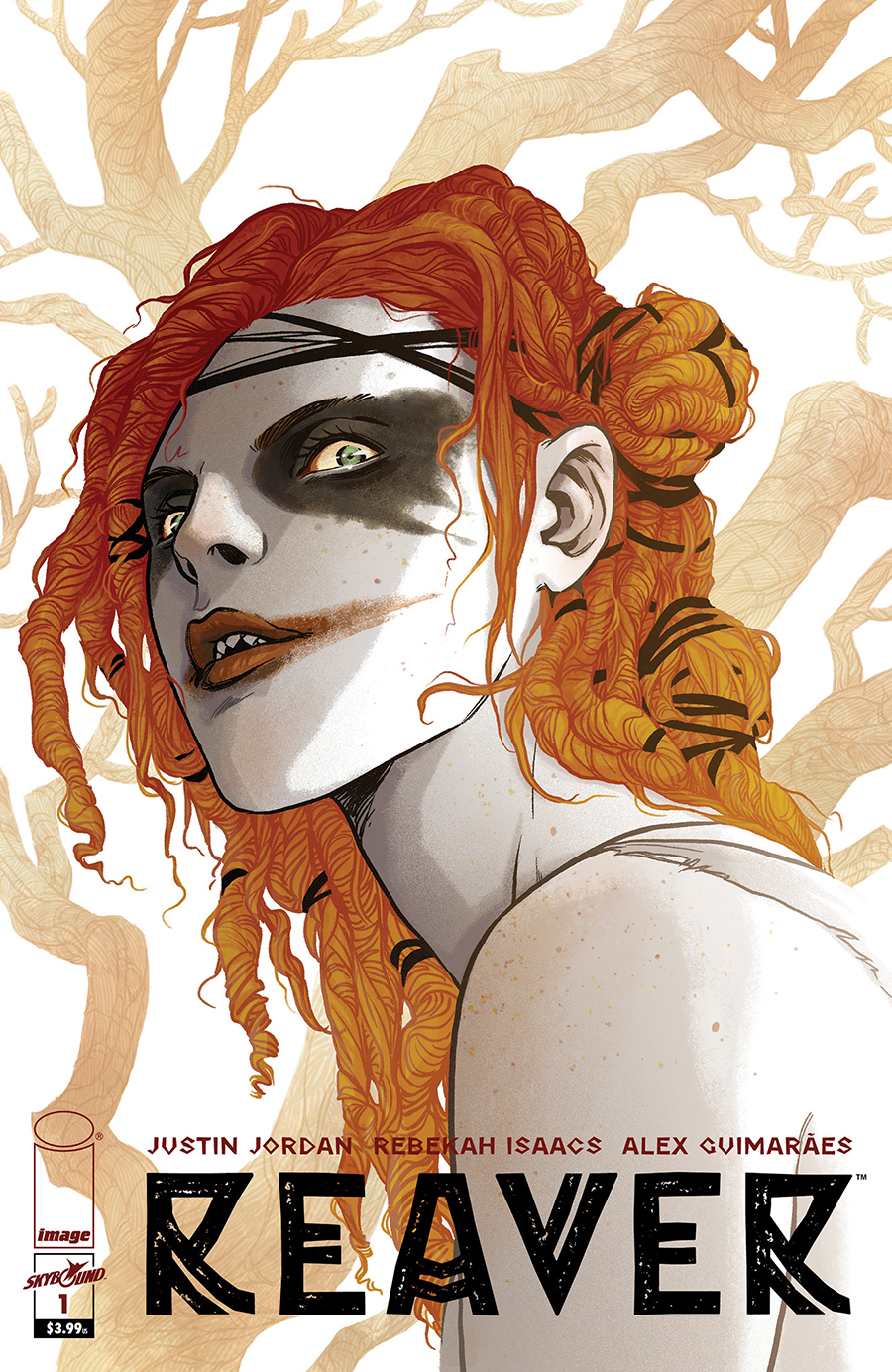 STORY: JUSTIN JORDAN
ART: REBEKAH ISAACS & ALEX GUIMARES
COVER: BECKY CLOONAN
JULY 10
40 PAGES | Full Color | Mature | $3.99
NEW SERIES
The continent of Madaras promised a new start for settlers… but 200 years after its discovery, the war rages on. Deep within this savage and untamed land, a darkness builds at The Anvil that must be stopped at all costs.
To do so, the Imperials assemble six of its most despicable prisoners–a turncoat, a skin eater, a sorcerer, his bodyguard, a serial killer, and the Devil's Son.
They are the only ones who can stop the end of the new world. They are Hell's Half-Dozen.
JUSTIN JORDAN (The Strange Talent of Luther Strode) and REBEKAH ISAACS (Buffy the Vampire Slayer) create a grim, dark fantasy comic for a post-Game of Thrones world. This is REAVER.
---
ASSASSIN NATION #5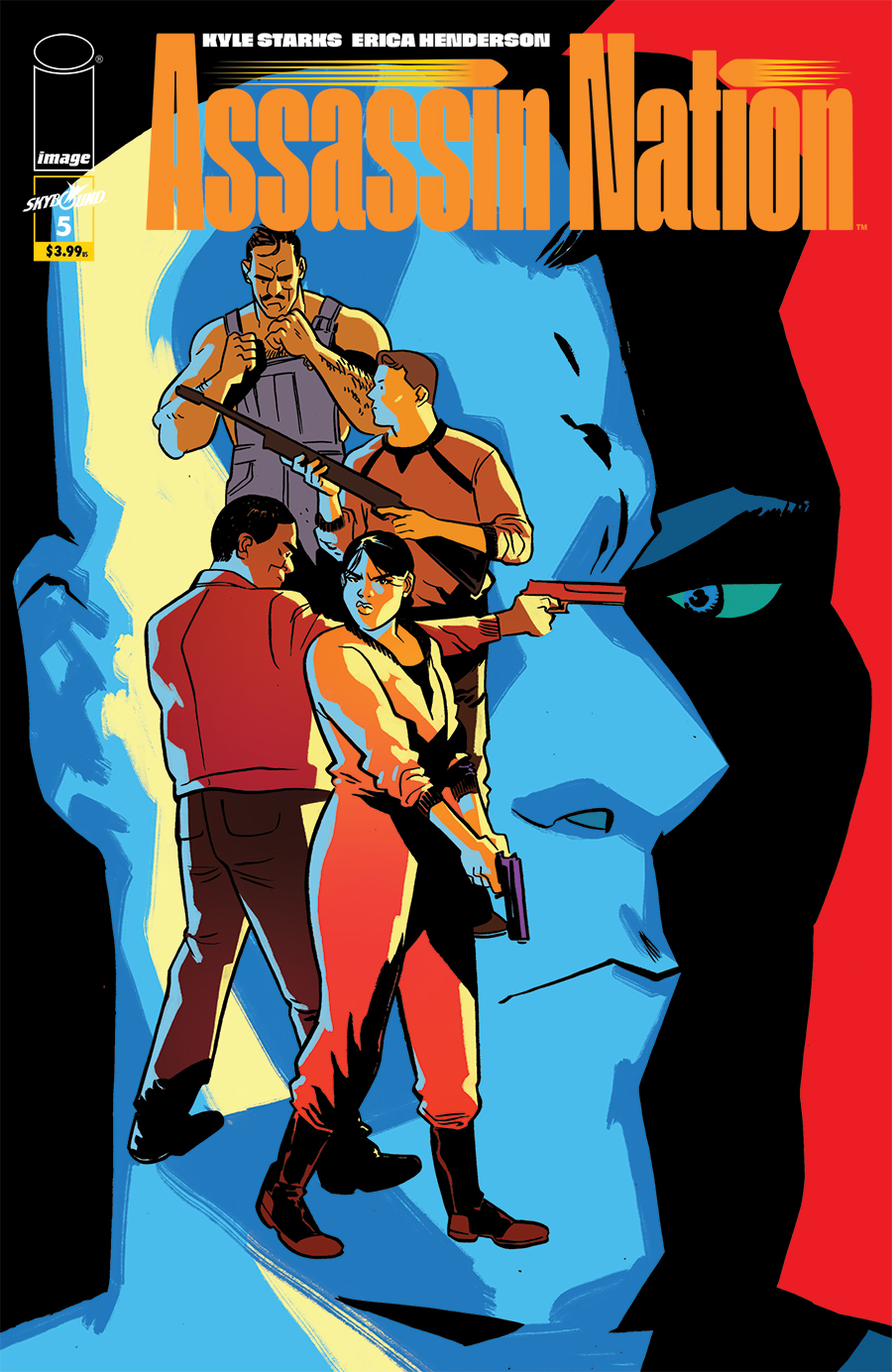 STORY: KYLE STARKS
ART/COVER: ERICA HENDERSON
JULY 17
32 PAGES | Full Color | Mature | $3.99
SERIES FINALE
What can you expect in this pulse-pounding finale? A bandolier of grenades, an unexpected enemy, a quickdraw showdown, hella people get shot… and the power of friendship. Is it going to be a violent roller coaster ride of bullet wounds, fisticuffs, danger and mayhem? Absolutely. It, absolutely, will.
---
BIRTHRIGHT #37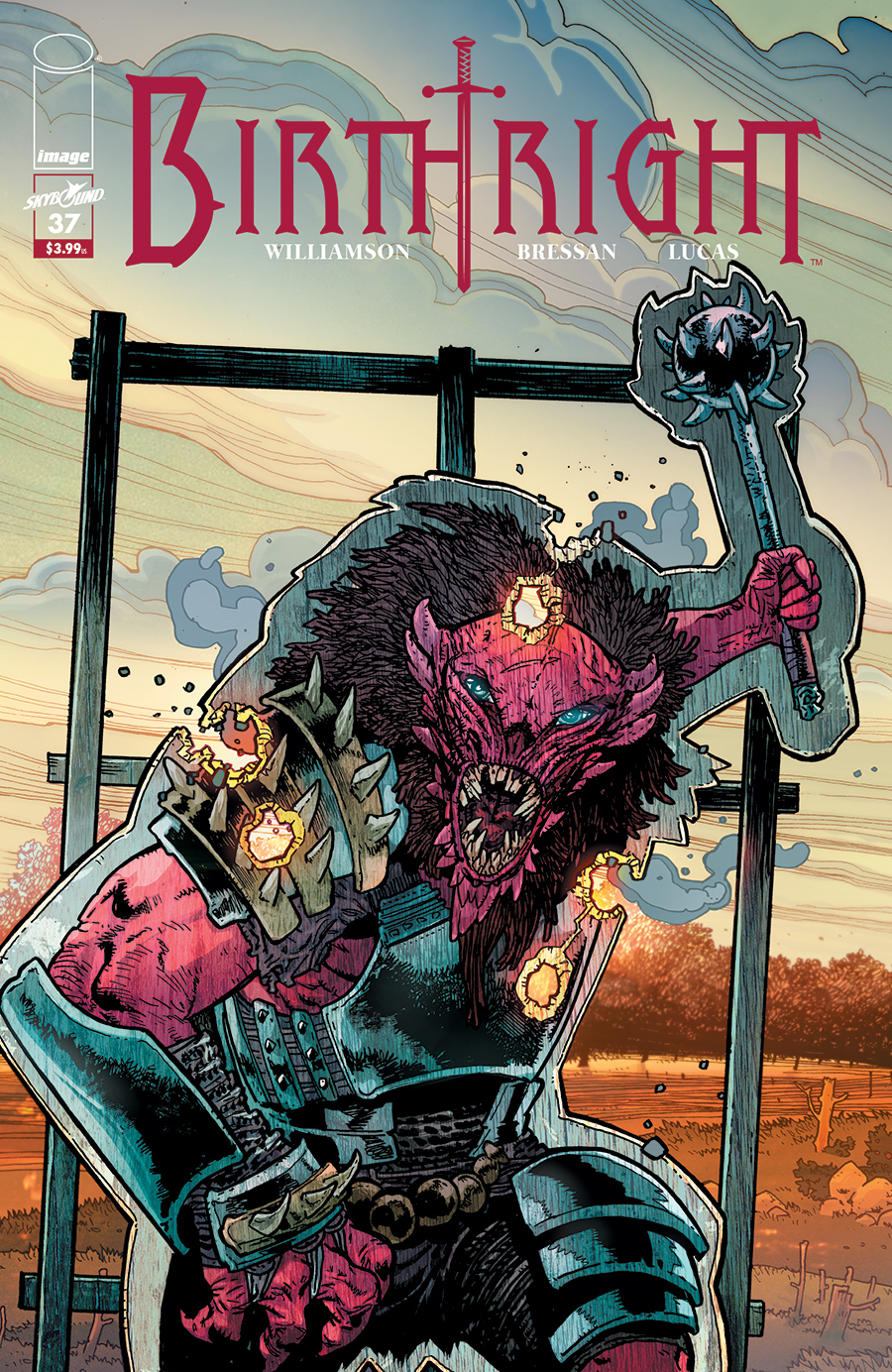 STORY: JOSHUA WILLIAMSON
ART/COVER: ANDREI BRESSAN & ADRIANO LUCAS
JULY 3
32 PAGES | Full Color | Teen+ | $3.99
How do human soldiers transform into fearless monster killers? Courtesy of Terrenos's #1 drill instructor, Mikey Rhodes.
---
EXCELLENCE #3
STORY: BRANDON THOMAS
ART/COVER: KHARY RANDOLPH & EMILIO LOPEZ
JULY 17
32 PAGES | Full Color | Mature | $3.99
Spencer Dales and Aaron Mills were supposed to be brothers, but will their responsibilities to the Aegis tear them apart?
---
OBLIVION SONG BY KIRKMAN & DE FELICI #17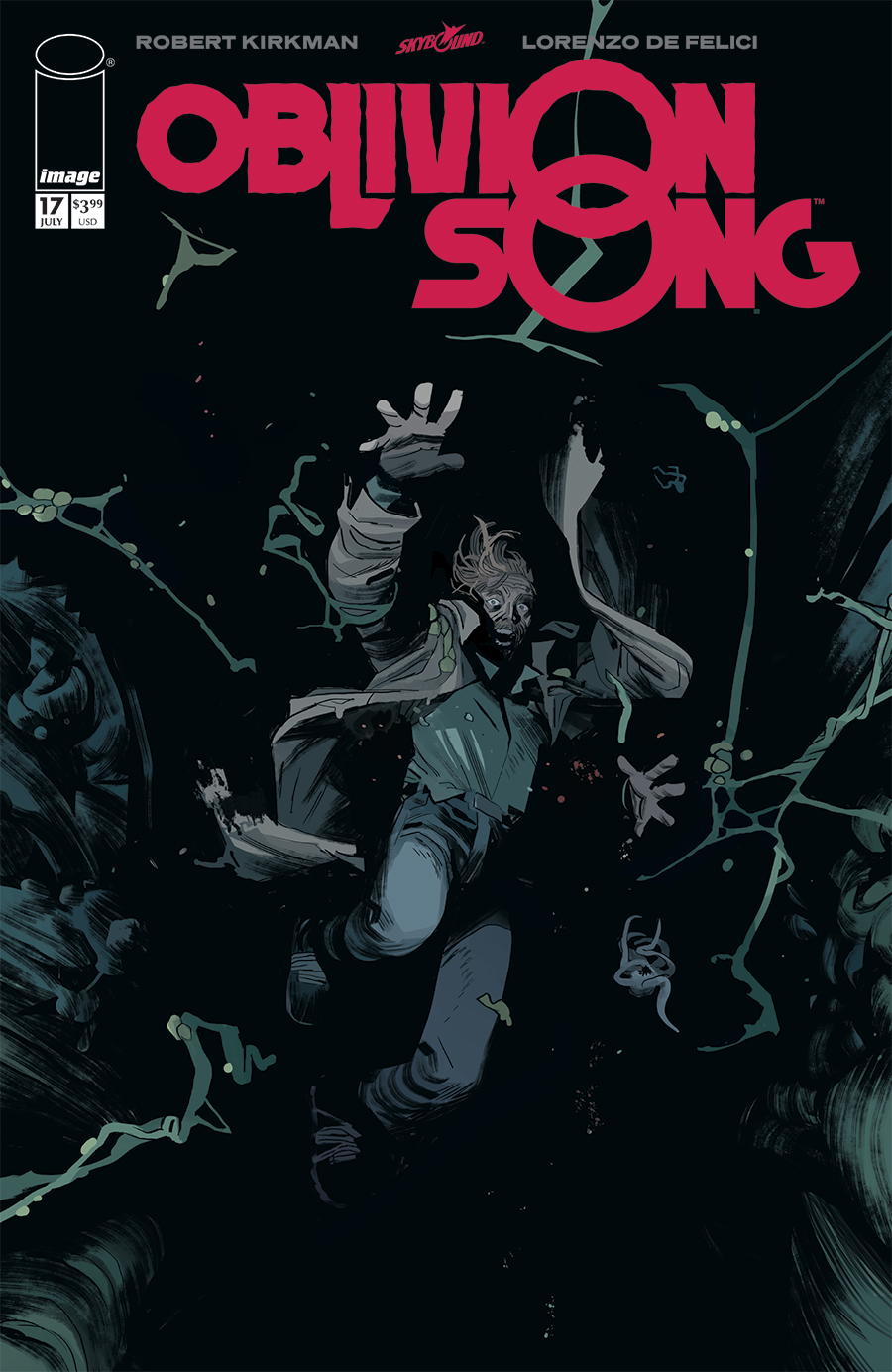 STORY: ROBERT KIRKMAN
ART: LORENZO DE FELICI & ANNALISA LEONI
COVER: LORENZO DE FELICI
JULY 10
28 PAGES | Full Color | Teen+ | $3.99
Into the depths of Oblivion! All is lost! Or is it?
---
OUTER DARKNESS #8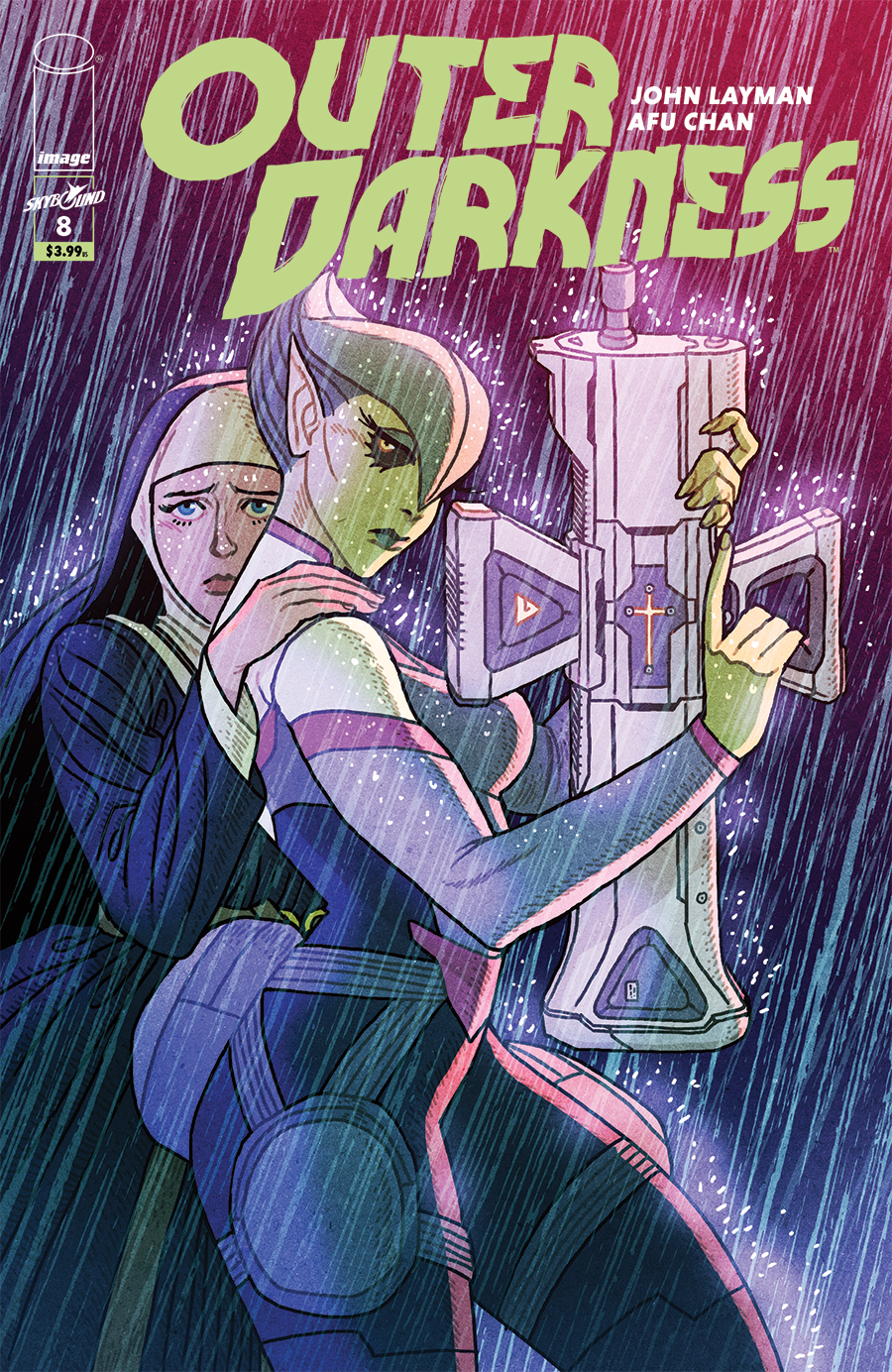 STORY: JOHN LAYMAN
ART/COVER: AFU CHAN
JULY 10
32 PAGES | Full Color | Mature | $3.99
Ensign Hydzek has a secret. Ensign Hydzek is a spy.
---
OUTPOST ZERO #11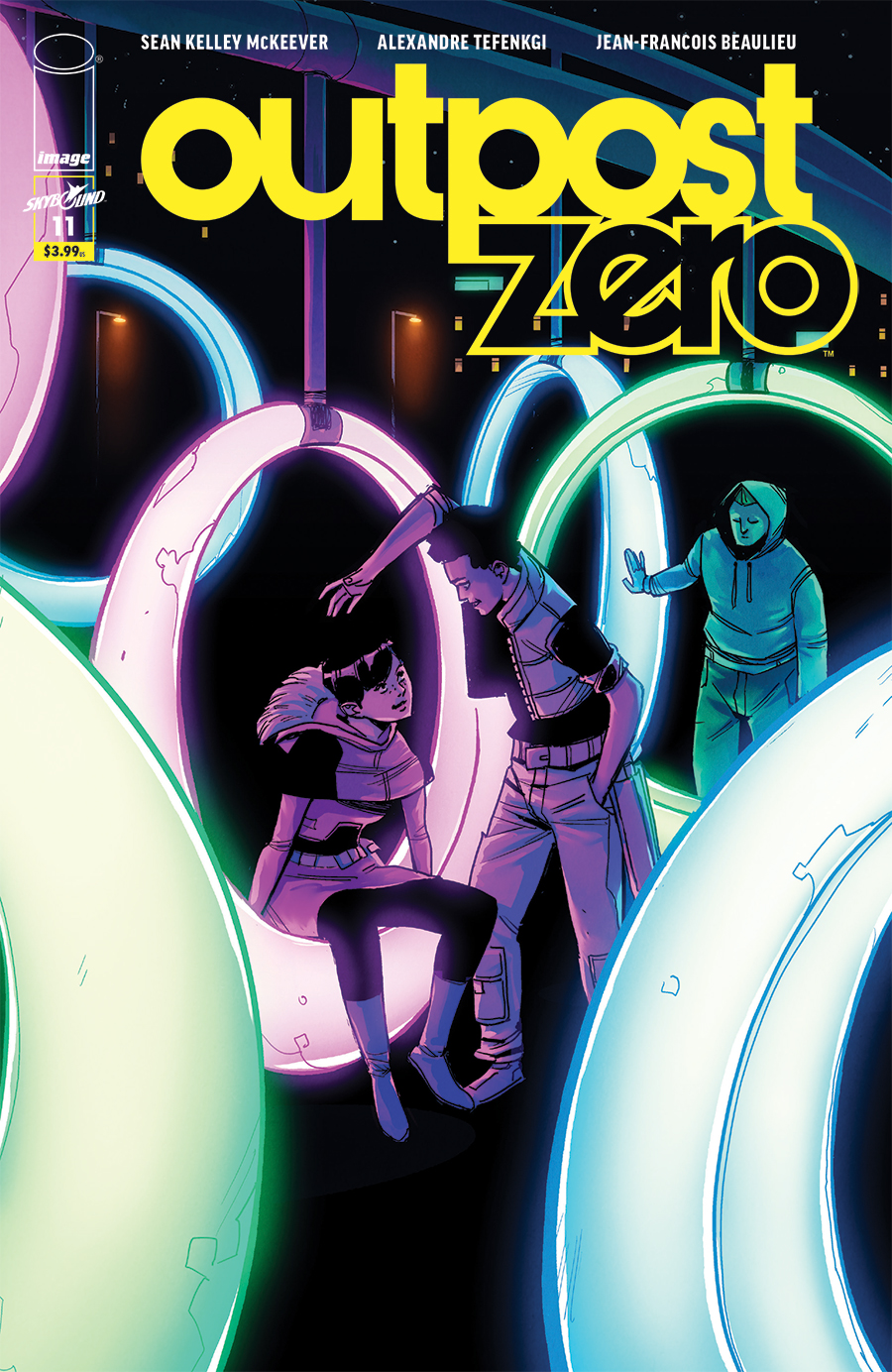 STORY: SEAN KELLEY MCKEEVER
ART/COVER: ALEXANDRE TEFENKGI & JEAN-FRANCOIS BEAULIEU
JULY 17
32 PAGES | Full Color | Teen+ | $3.99
As Discovery Team prepares to share their MOMENTOUS discovery, Alea and Sam have their own secret to share. But will it turn the Outpost against them?
---
REDNECK #22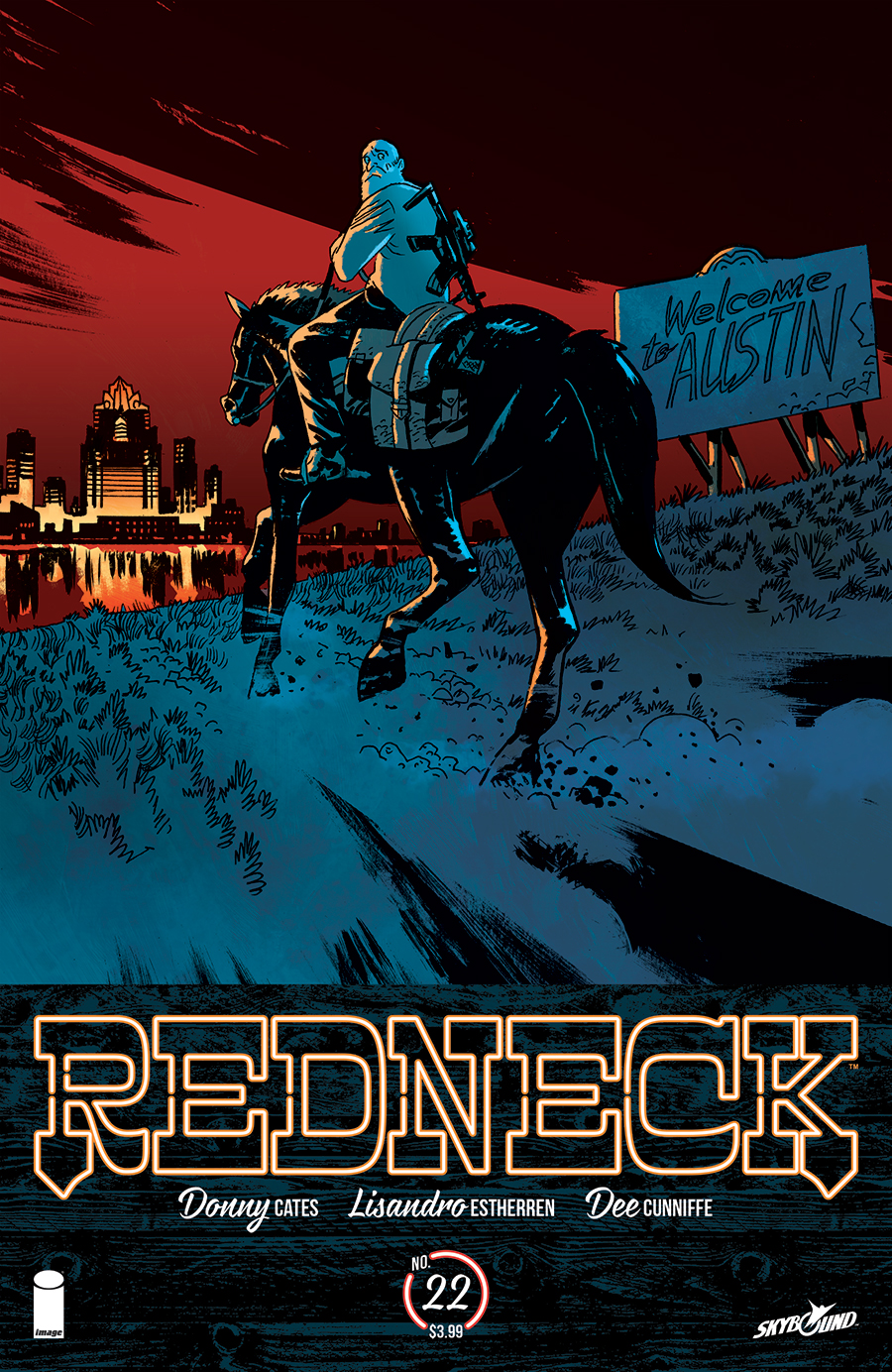 STORY: DONNY CATES
ART/COVER: LISANDRO ESTHERREN & DEE CUNNIFFE
JULY 24
32 PAGES | Full Color | Mature | $3.99
Perry and Evil come face-to-face in Mexico. No one gets out alive.
---
THE WALKING DEAD #193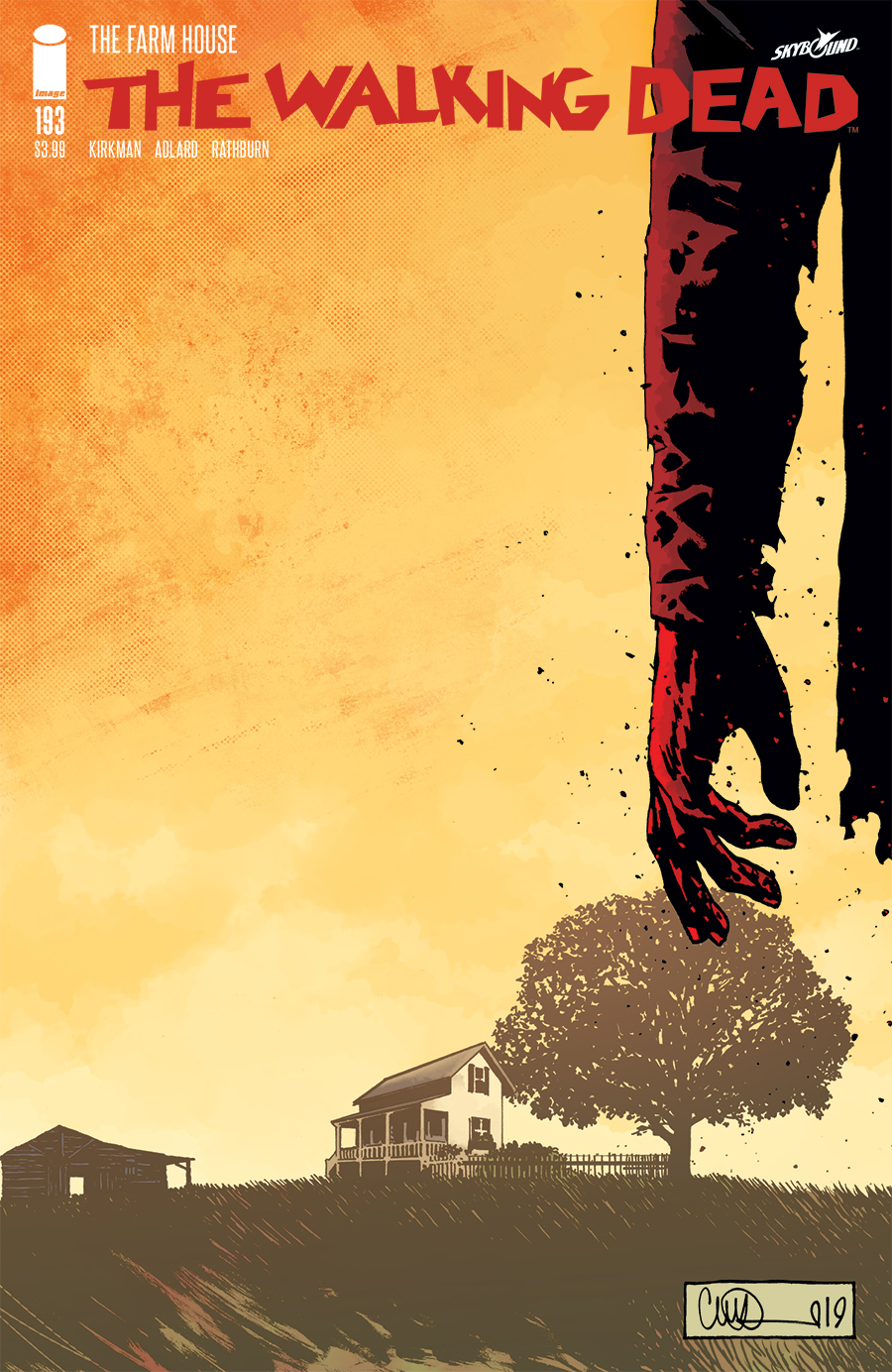 STORY: ROBERT KIRKMAN
ART: CHARLIE ADLARD & CLIFF RATHBURN
COVER: CHARLIE ADLARD & DAVE STEWART
JULY 3
32 PAGES | Black & White | Mature | $3.99
"The Farm House"
Meanwhile… out in the countryside, trouble is brewing for a certain someone.
---
DIE!DIE!DIE VOL. 1 TPB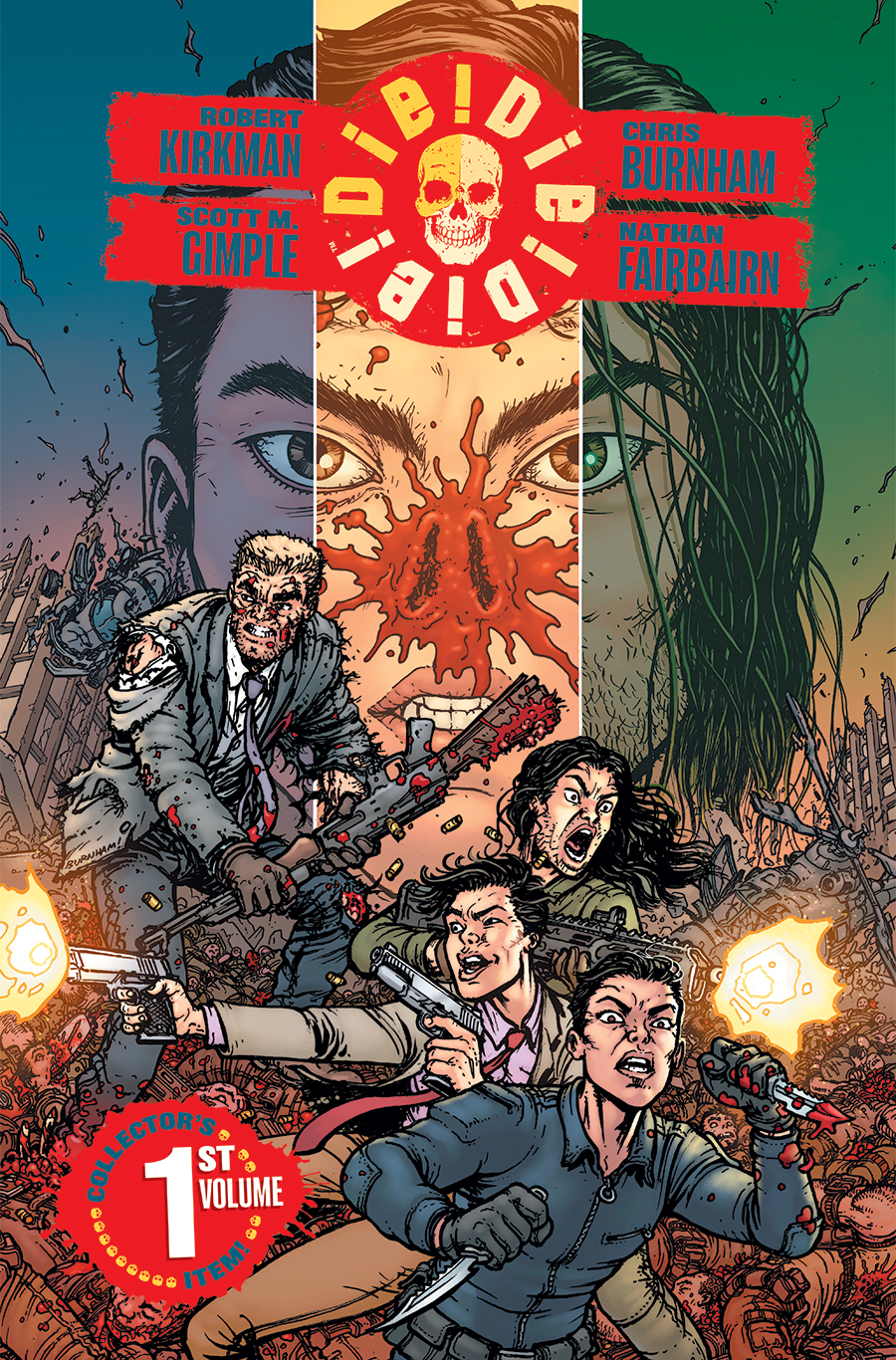 STORY: ROBERT KIRKMAN & SCOTT M. GIMPLE
ART/COVER: CHRIS BURNHAM & NATHAN FAIRBAIRN
JULY 17
176 PAGES | Full Color | Mature | $19.99
Blood will flow, bullets will fly, and the mayhem will never end in this new series from THE WALKING DEAD creator Robert Kirkman, WALKING DEAD TV SHOW mastermind Scott M. Gimple and Batman: Incorporated artist Chris Burnham!
We don't like to admit it, but this is an evil world where evil people do evil stuff all the time. Thankfully, there is a secret cabal within the United States government that works outside our normal system to influence world matters through targeted assassination.
So if you're hurting people, somehow making the world worse than it already is, or even just standing in the way of something good happening… someone could right now be giving the order for you to… DIE!DIE!DIE!
Collects DIE!DIE!DIE! #1-8.
ACTION/ADVENTURE
---
GASOLINA VOL. 3 TPB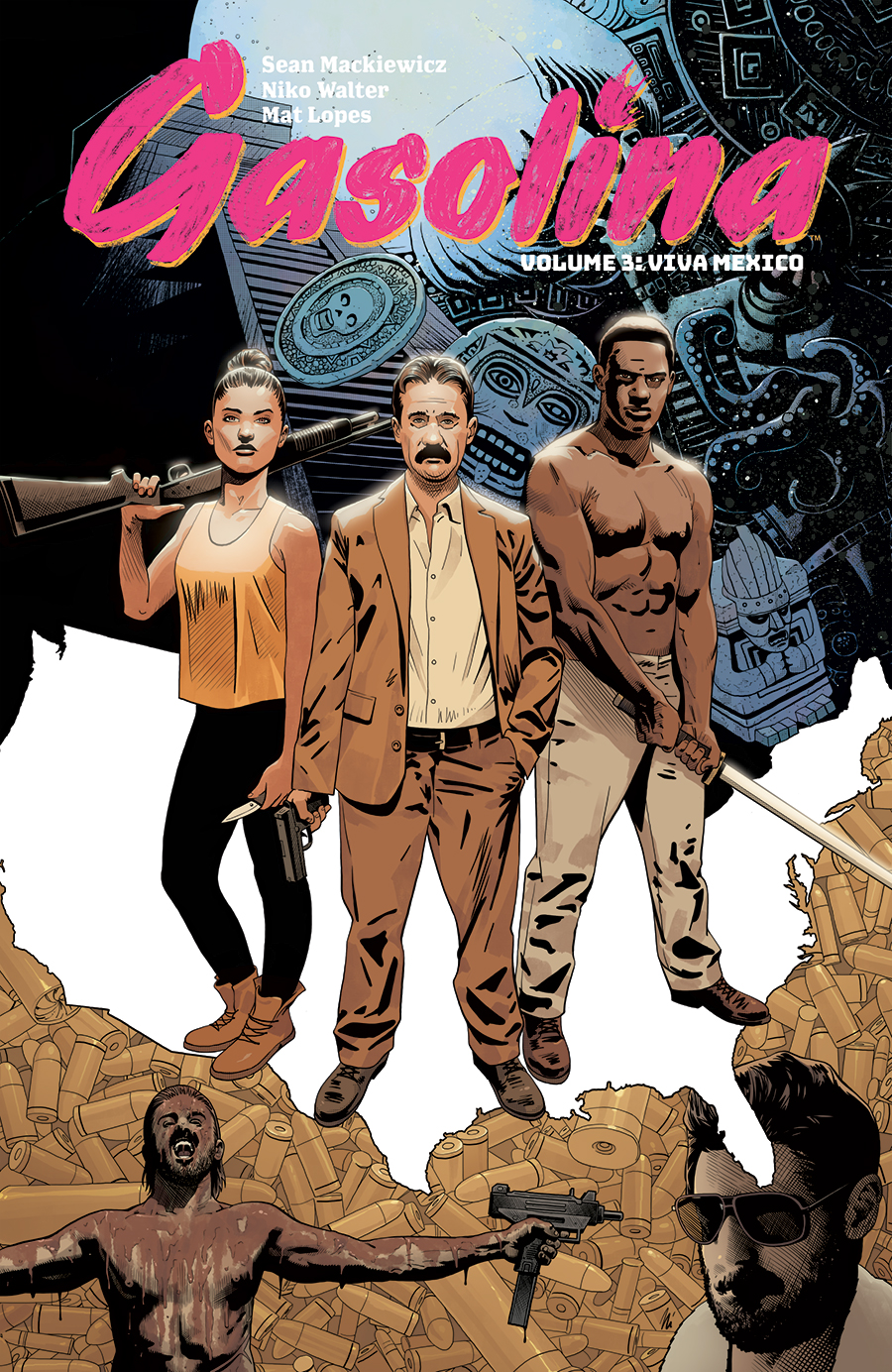 STORY: SEAN MACKIEWICZ
ART: NIKO WALTER & MAT LOPES
JULY 3
128 PAGES | Full Color | Mature | $16.99
A cartel war has erupted with Randy and Amalia—as well as the future of humanity—caught in the crossfire. What will happen when ancient monsters, a submarine, and a drug lord named El Dorado are unleashed? Hell on Earth.
Collects GASOLINA #13-18.
CRIME, HORROR
---
OUTCAST BY KIRKMAN & AZACETA VOL. 7 TPB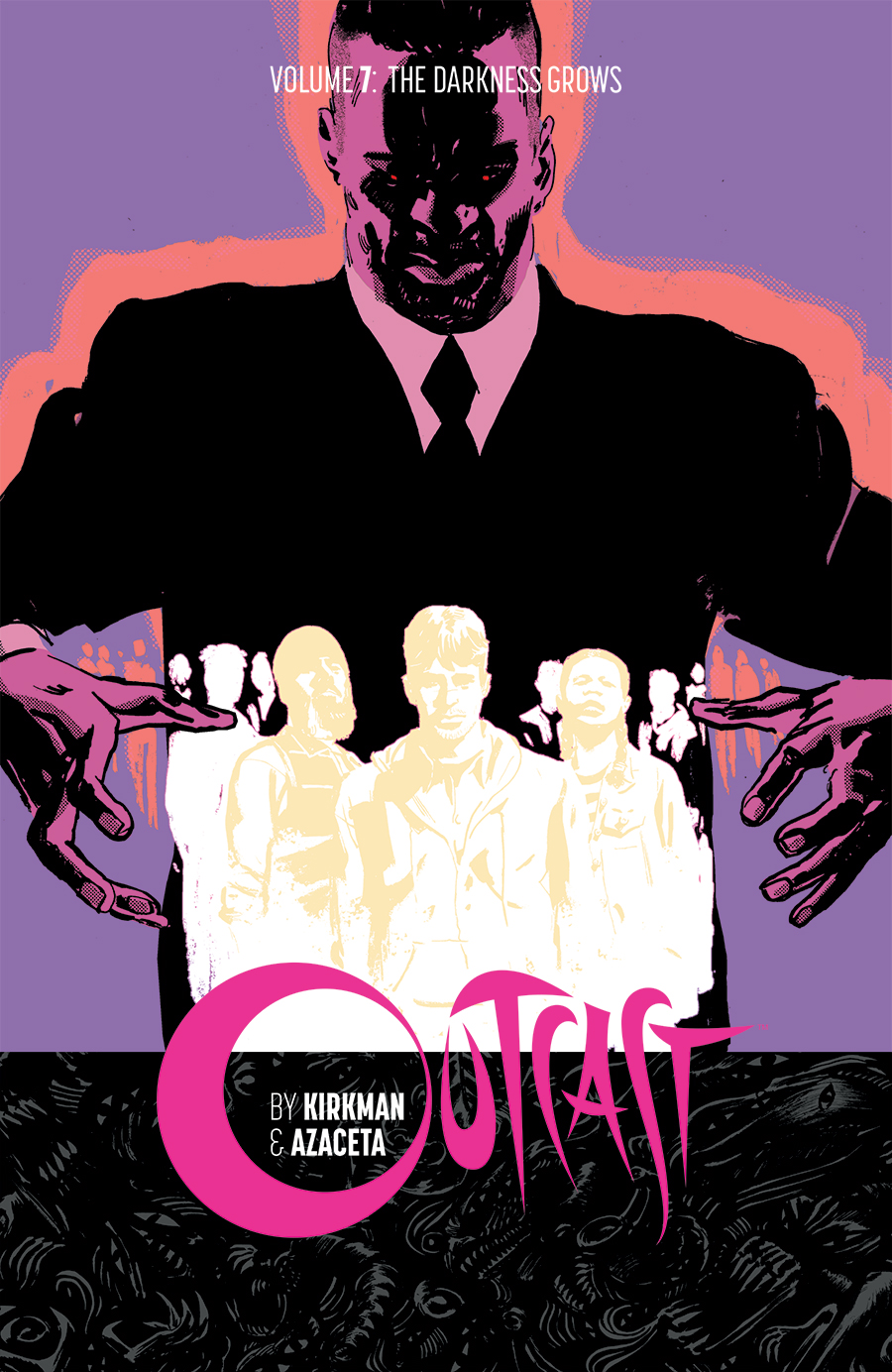 STORY: ROBERT KIRKMAN
ART / COVER: PAUL AZACETA & ELIZABETH BREITWEISER
JULY 24
128 PAGEs | Full Color | Mature | $16.99
The darkness is closing in on Kyle Barnes… the end game approaches.
Collects OUTCAST BY KIRKMAN & AZACETA #37-42.
HORROR