It's a really weird time right now, but the comics are still coming! If you're socially isolating, it's always good to have something to read, no? Local comic shops are working with customers to ensure their safety, so if you have any questions or concerns, call your local comic shop! Ask about curbside pickup or delivery.
This week's haul includes the return of DIE!DIE!DIE! If you missed the absolutely bananas first arc, get caught up and then dive in. HARDCORE: RELOADED is out with it's 4th of 5 issues. If you're low on coffee and need an adrenaline pick-me-up, just read an issue of HARDCORE. And OBLIVION SONG Vol 4 hits the shelves! What a ride this arc has been. Lots of new info and action. Actually now that I look at these titles, it's a very action-heavy week.
Scroll down for previews and we'll see you at the comic shop!
---
DIE!DIE!DIE! #9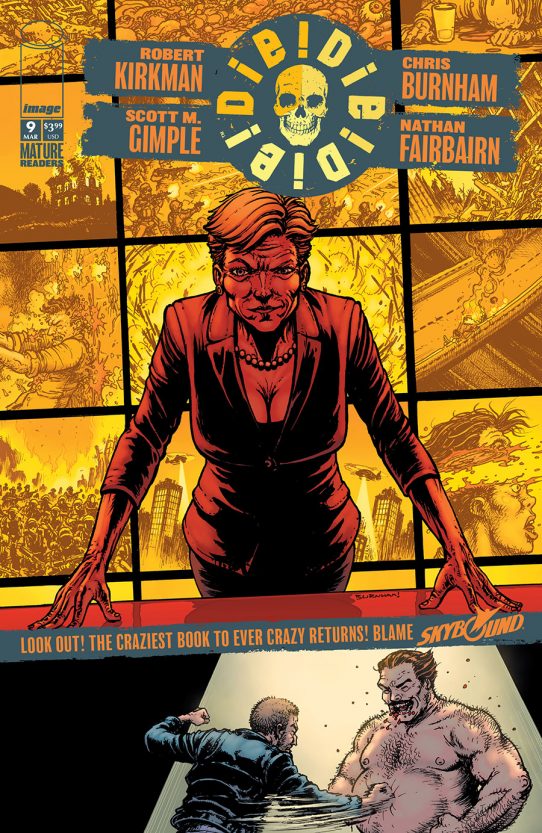 STORY: ROBERT KIRKMAN
ART/COVER: CHRIS BURNHAM & NATHAN FAIRBAIRN
MARCH 18 | 28 PAGES | FULL COLOR | MATURE | $3.99
NEW STORY ARC
DIE!DIE!DIE! returns with a brand new story arc! Senator Connie Lipshitz has taken over the cabal and will be using her vast resources to finally make the world a better place… no matter how many people have to die! Meanwhile, Barnaby is on the run and his journey takes him to some very dark places. Thankfully… you can only get your nose cut off once!
---
HARDCORE: RELOADED #4 (of 5)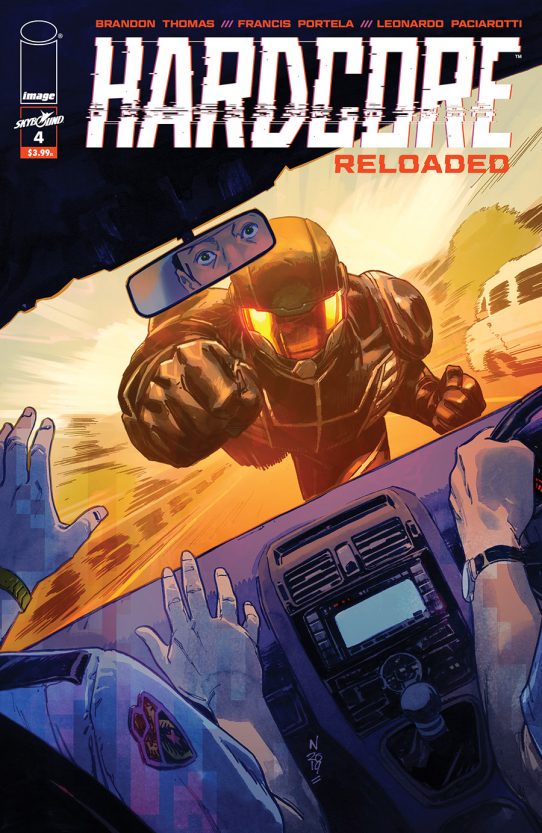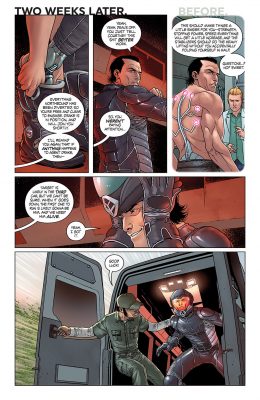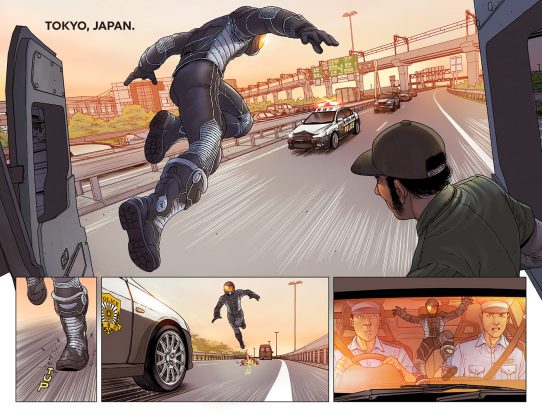 STORY: BRANDON THOMAS
ART: FRANCIS PORTELA & LEONARDO PACIAROTTI
COVER: NIC KLEIN
MARCH 18 | 32 PAGES | FULL COLOR | TEEN+ | $3.99
The new president is under attack! In order to save him, Drake will have to go further than he ever has before and body-jack his most powerful host ever!
---
OBLIVION SONG VOL. 4 TPB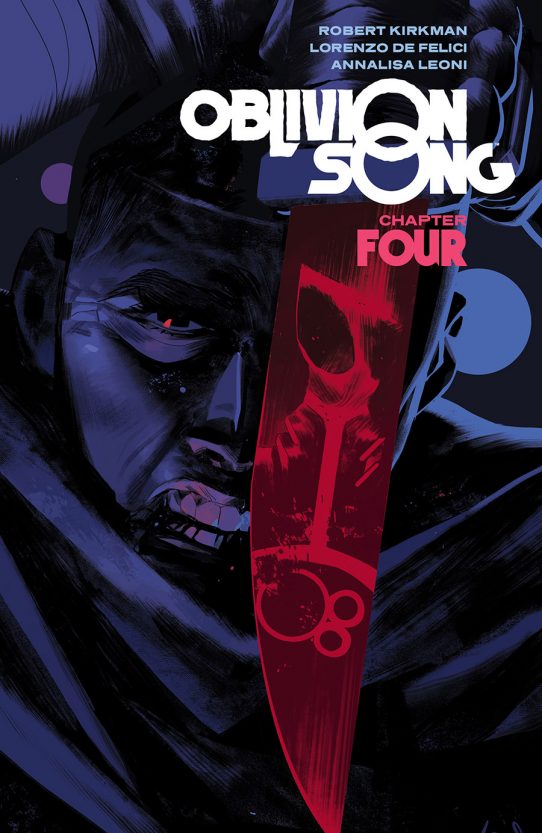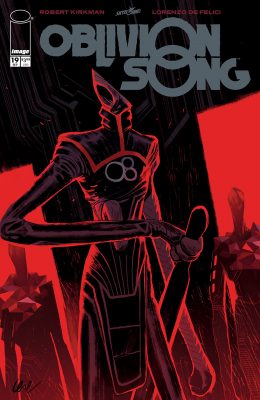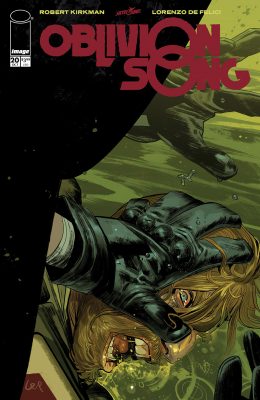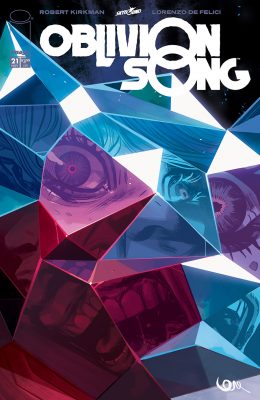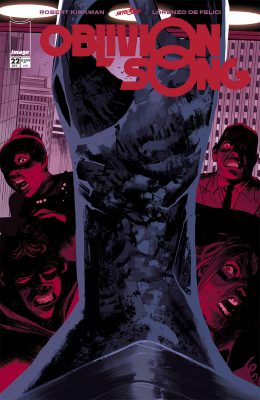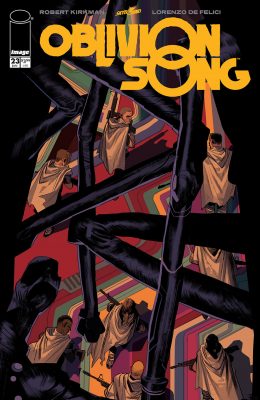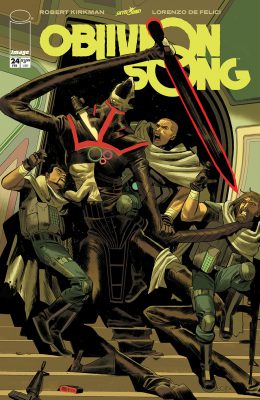 STORY: ROBERT KIRKMAN
ART: LORENZO DE FELICI & ANNALISA LEONI
COVER: LORENZO DE FELICI
MARCH 11 | 128 PAGES | FULL COLOR | TEEN+ | $16.99
Who ARE the Faceless Men? Finally… SOME ANSWERS.
Collects OBLIVION SONG #19-24.
ACTION/ADVENTURE, SCIENCE FICTION