Coming in hot! Busy days around here (virtually) with Skybound Xpo this weekend! Hope you're all tuning in on either the Skybound Facebook page and on our YouTube Channel! But you're here for the week's comics! From Robert Kirkman and mad man Chris Burnham we've got the latest issue of DIE!DIE!DIE! If you can look at these covers and not read this book, I don't know what's wrong (or maybe right?) with you. We've also got IMAGE GIANT-SIZED ARTIST'S PROOF: OBLIVION SONG #1. I love the size of these (11″x17″) special editions and how great the art looks. I'm mostly digital these days, but I'll pick these up every time. And on the collected front, MANIFEST DESTINY VOLUME 7 graces the shelves. This book is so gorgeous, imaginative, and so much fun.
Get to your comic shop, wear a mask, and stay safe!
---
DIE!DIE!DIE! #11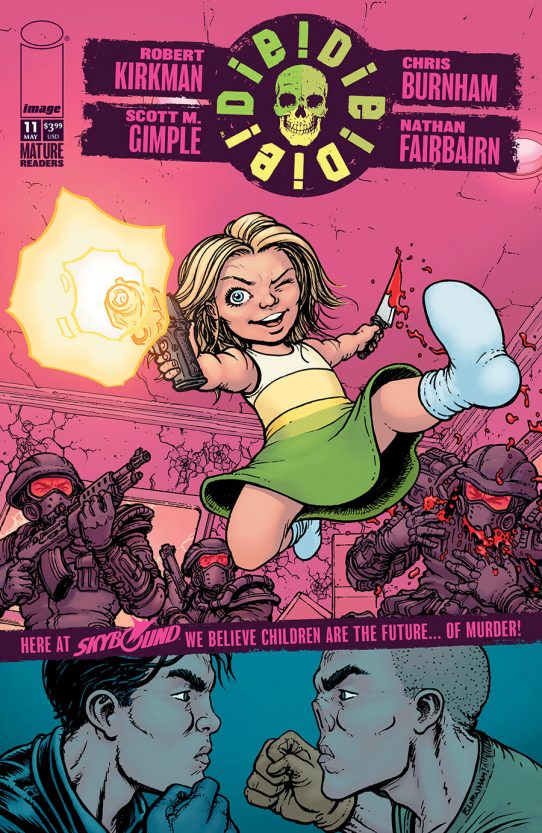 STORY: ROBERT KIRKMAN
ART/COVER: CHRIS BURNHAM & NATHAN FAIRBAIRN
JULY 15 | 28 PAGES | FULL COLOR | MATURE | $3.99
Bonnie thought she was free of her Russian overlords, turns out that may not be the case! Has she trained Nancy enough to save the day? Or will they both suffer a tragic fate! Join us for a story that could only be called DIE!DIE! Plus: Paul and George fight… it's brutal.
---
IMAGE GIANT-SIZED ARTIST'S PROOF: OBLIVION SONG #1

STORY: ROBERT KIRKMAN
ART/COVER: LORENZO DE FELICI
JULY 15 | 40 PAGES | BLACK & WHITE | TEEN+ | $19.99
The GIANT-SIZED ARTIST'S PROOF series continues, presenting special artist achievements in their raw form in an oversized 11" x 17" format, just in time for the release of OBLIVION SONG #25!.
OBLIVION SONG #1 features the debut of Nathan Cole and apocalyptic hellscape of Oblivion, as well as the American comics debut of Italian artist, Lorenzo De Felici.
---
MANIFEST DESTINY VOL. 7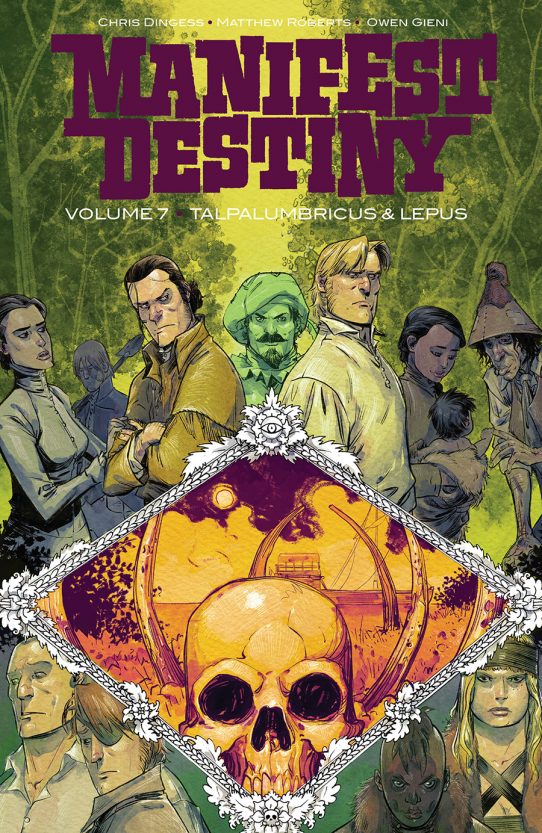 STORY: CHRIS DINGESS
ART/COVER: MATT ROBERTS & OWN GIENI
JULY 15 | 128 PAGES | FULL COLOR | MATURE | $16.99
In 1804, Captains Meriwether Lewis and William Clark began an expedition into the uncharted American frontier. This is the story of the monsters they discovered lurking in the wilds.
Spring has sprung and the Corps of Discovery is closing in on the Pacific! But new beginnings mean new horrors for Sacagawea, and out on the plains, a sleeping beast has awoken!
Collects MANIFEST DESTINY #37-42.
ACTION/ADVENTURE