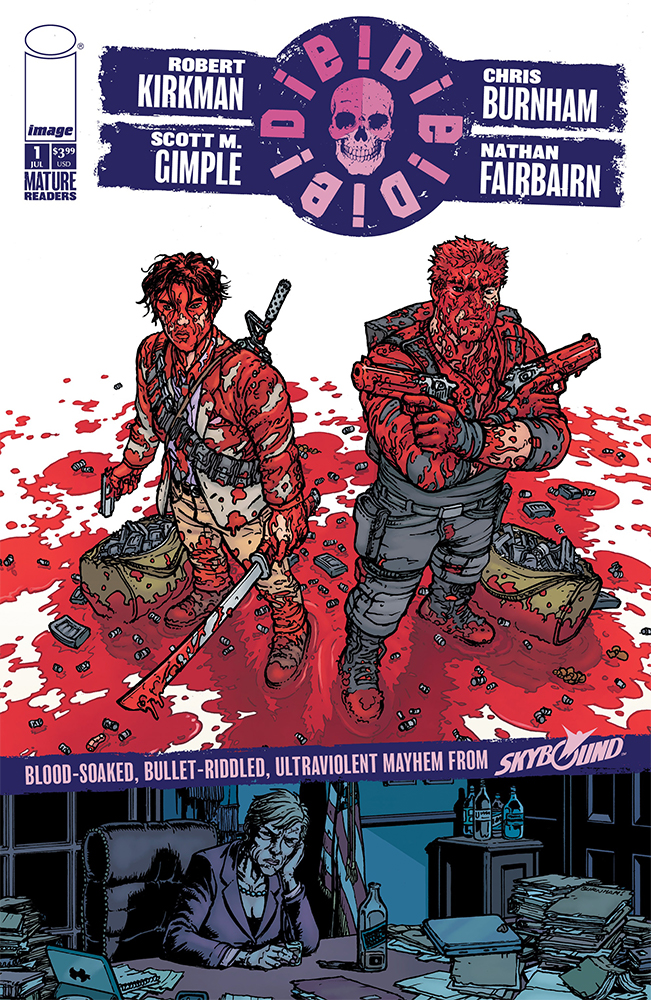 Die!Die!Die! #1
SURPRISE RELEASE! Robert Kirkman's latest release from Image Comics, Die!Die!Die!.
Blood will flow, Bullets will fly and the mayhem will never end, Die!Die!Die! brings all the action you could ever want.
SingleISSUES
Collections &VOLUMES
MoreDie!Die!Die!
Our Skybound San Diego Comic Con 2019 merch has finally been revealed! Check out our shirts, pins, comics, and MUCH ...