New week, new comics! As the DIE!DIE!DIE! solicit states, if you've NEVER read an issue before (what the heck is wrong with you?) this just might be a really fun, crazy one to check out. Looking at that cover, I can't imagine why. We've also got the fifth volume of OBLIVION SONG! This is a really great one with a huge ending. The series will return with issue #31 in June, as the final arc kicks off! Now's a great time to get caught up!
Keep scrolling for the details, get to your local comic shop, and stay safe out there!
---
DIE!DIE!DIE! #14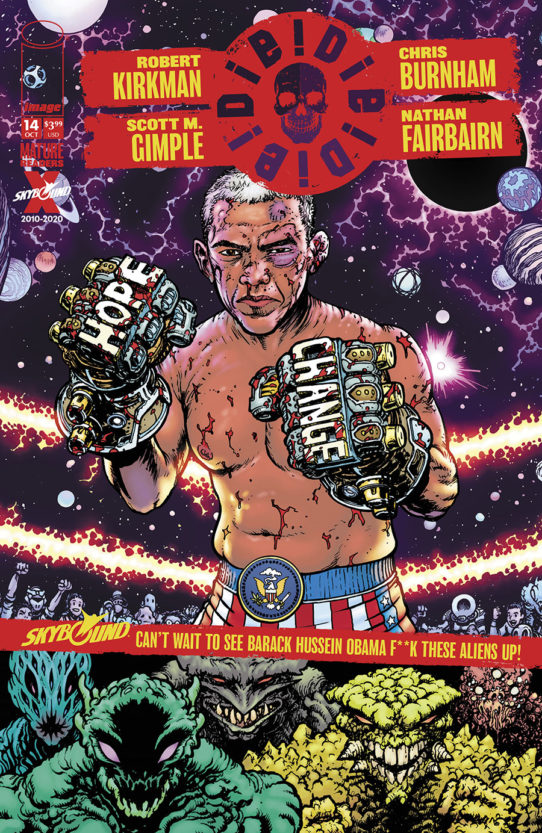 STORY: ROBERT KIRKMAN & SCOTT M. GIMPLE
ART/COVER: CHRIS BURNHAM & NATHAN FAIRBAIRN
DECEMBER 9 | 28 PAGES | FULL COLOR | MATURE | $3.99
END OF STORY ARC
President Obama has to fight for his life… and the fate of the planet Earth! We promise this ties in with the normal comic in some very cool ways. Trust us. That said, if you've never tried this series before, this would be a fun standalone issue to try out. It's nuts. I'm glad we had this talk. Let's do this more often.
---
OBLIVION SONG VOL. 5 TRADE PAPERBACK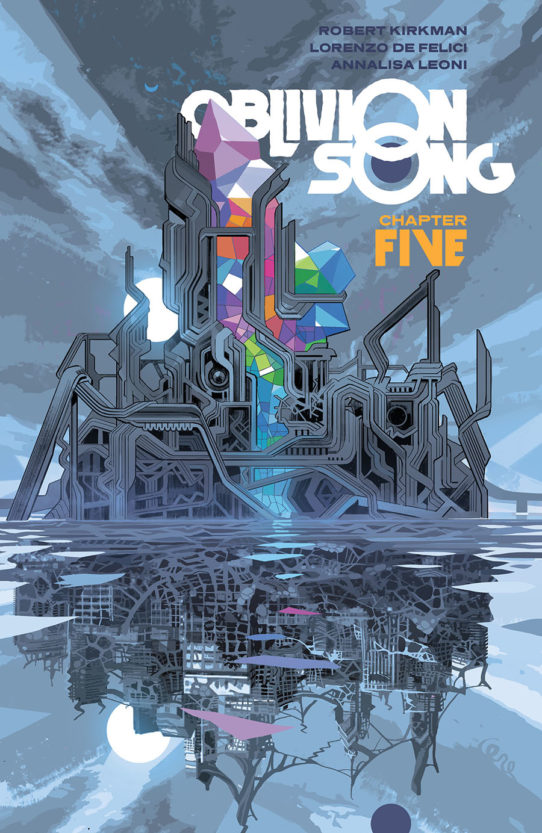 STORY: ROBERT KIRKMAN
ART: LORENZO DE FELICI & ANNALISA LEONI
COVER: LORENZO DE FELICI
JANUARY 13 | 144 PAGES | FULL COLOR | TEEN+ | $16.99
A decade ago, 300,000 citizens of Philadelphia were suddenly lost in Oblivion. There was a time when Nathan Cole was the only one searching Oblivion for human survivors lost there. Now, he's the one in need of rescue!
Collects OBLIVION SONG #25-30.
ACTION/ADVENTURE, SCIENCE FICTION