September solicits are out in the world! Here are all the lovely titles coming your way, including the debut of STILLWATER from Chip Zdarsky and Ramón K Pérez! Man, these covers are so friggin' good. I love solicit day. Keep scrolling to check them all out.
---
STILLWATER BY ZDARSKY & PEREZ #1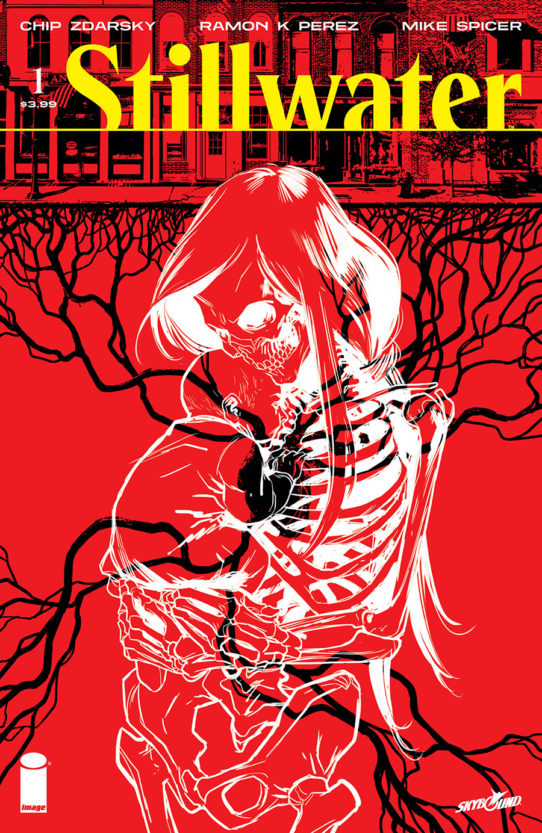 STORY: CHIP ZDARSKY
ART: RAMÓN PÉREZ & MIKE SPICER
COVER: RAMON PEREZ
SEPTEMBER 16 | 40 PAGES | FULL COLOR | MATURE | $3.99
Nobody dies.
In the town of Stillwater, that's not just a promise.
It's a threat.
Join superstar writer Chip Zdarsky (DAREDEVIL, THE WHITE TREES) and Eisner Award-winning artist Ramón Pérez (TALES OF SAND, JANE) as they dive into a world of horror and intrigue in this new Skybound ongoing series.
---
DEAD BODY ROAD: BAD BLOOD #4 (of 6)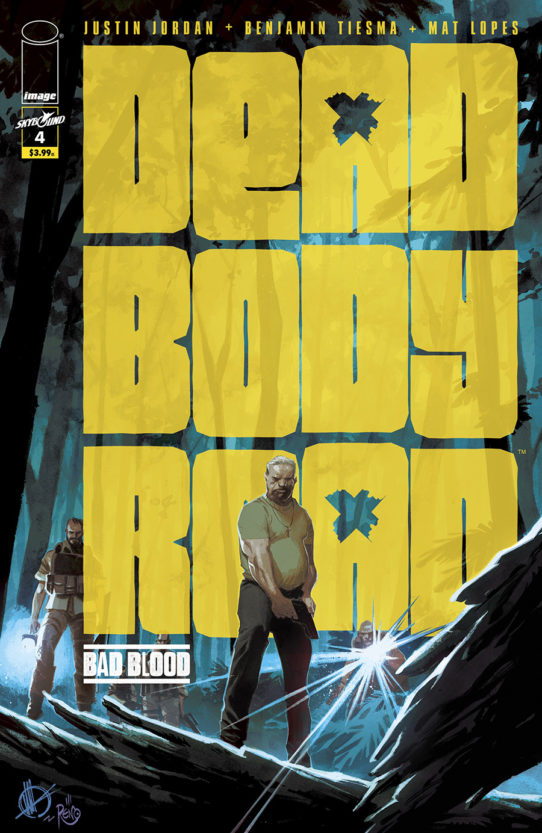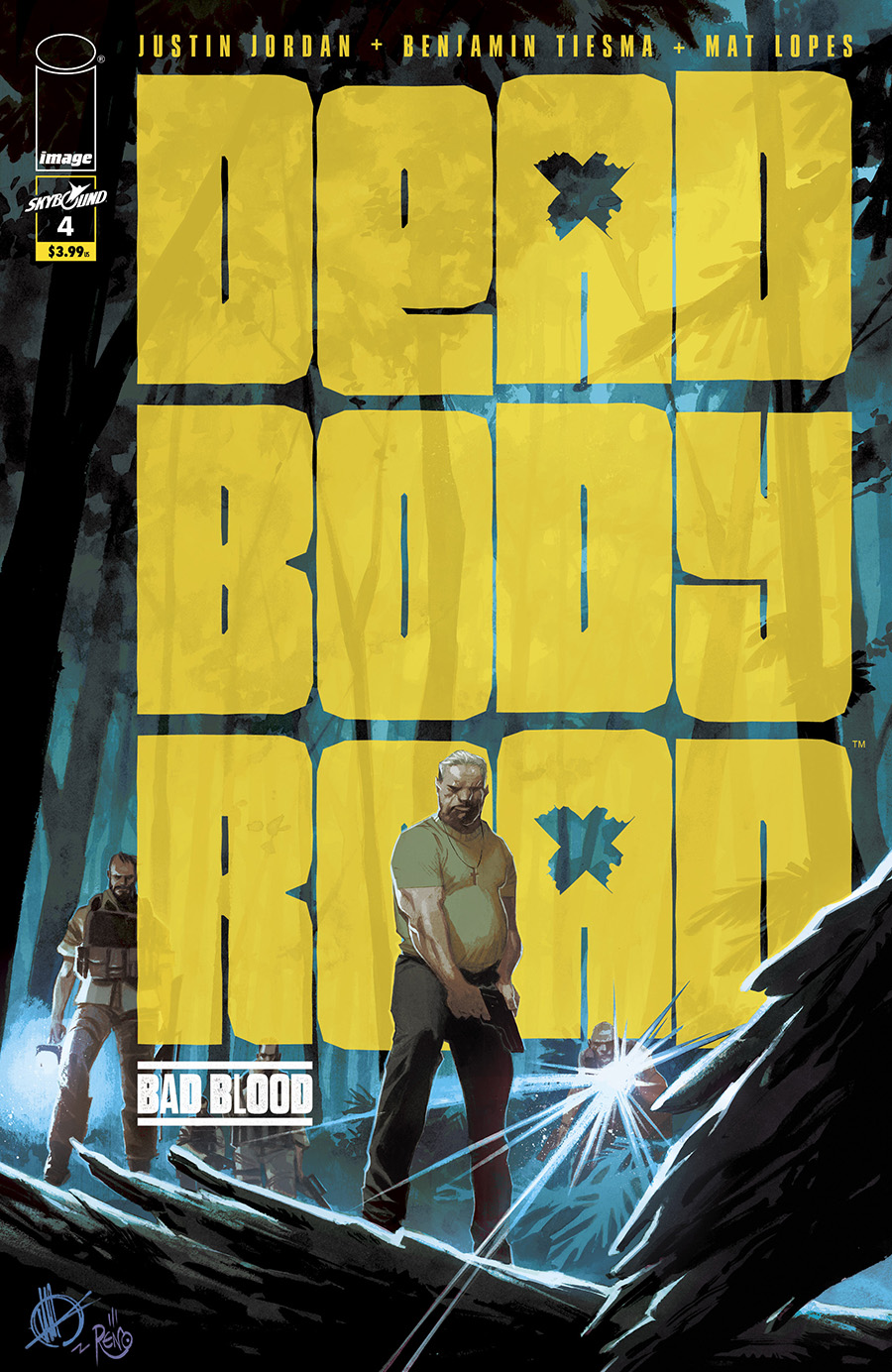 STORY: JUSTIN JORDAN
ART: BENJAMIN TIESMA & MAT LOPES
COVER: MATTEO SCALERA & MORENO DINISIO
SEPTEMBER 23 | 32 PAGES | FULL COLOR | MATURE | $3.99
Pinned down by Monk's men, Bree and Dane have no way out but surrender… and Bree Hale damn sure has never surrendered once in her life.
---
FIRE POWER BY KIRKMAN & SAMNEE #3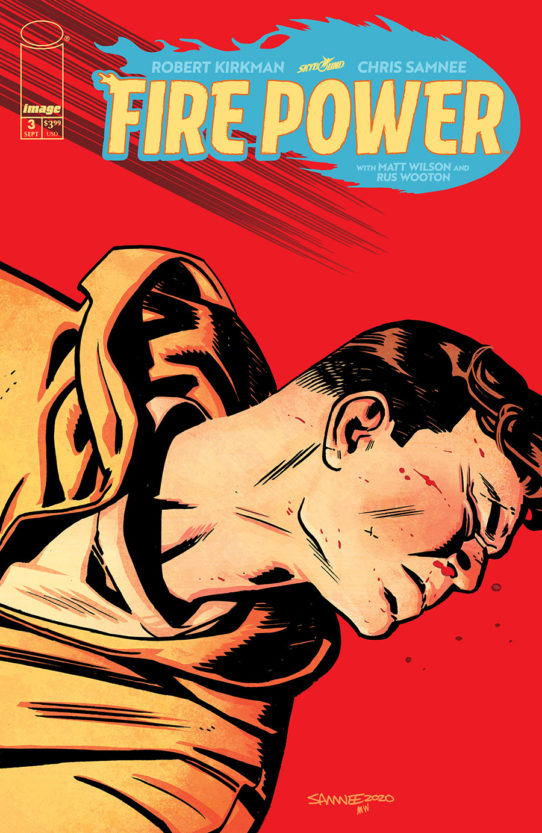 STORY: ROBERT KIRKMAN
ART/COVER: CHRIS SAMNEE & MATTHEW WILSON
SEPTEMBER 2 | 28 PAGES | FULL COLOR | TEEN+ | $3.99
Things just keep getting worse for Owen as it becomes clear that he cannot protect his family from his past. Whether he likes it or not, he's going to have to face who he is, what he's done–and who he's meant to be… before it's too late!
---
OBLIVION SONG BY KIRKMAN & DE FELICI #27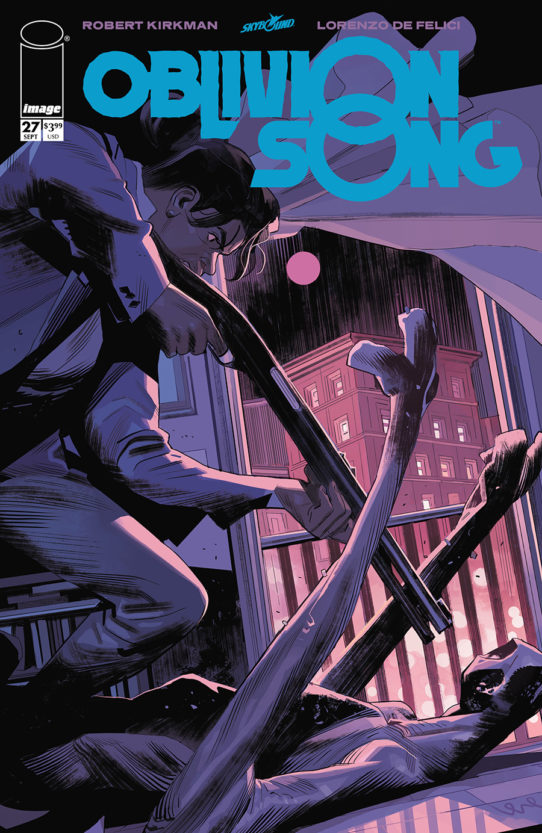 STORY: ROBERT KIRKMAN
ART: LORENZO DE FELICI & ANNALISA LEONI
COVER: LORENZO DE FELICI
SEPTEMBER 9 | 28 PAGES | FULL COLOR | TEEN+ | $3.99
Heather Warren is enjoying a nice night at home, eating dinner, watching television–KILLING KUTHAAL? And seriously… WHERE is Nathan Cole these days?!
---
OUTCAST #46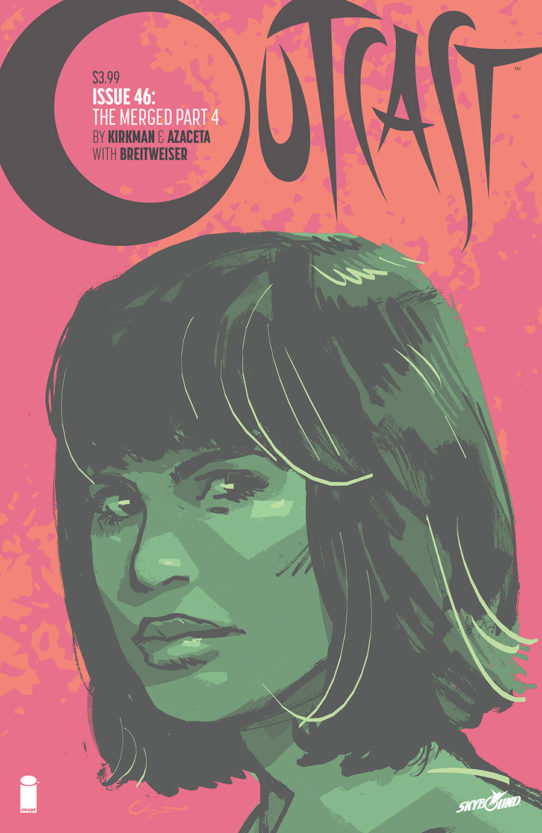 STORY: ROBERT KIRKMAN
ART / COVER: PAUL AZACETA & ELIZABETH BREITWEISER
AUGUST 26 | 32 PAGES | FULL COLOR | MATURE | $3.99
FINAL STORY ARC
The Great Merge continues! Megan's life has been turned upside down. Everything she knew has changed or been taken away… but all of that, will soon finally be at an end, for better or for worse.
---
REAVER #11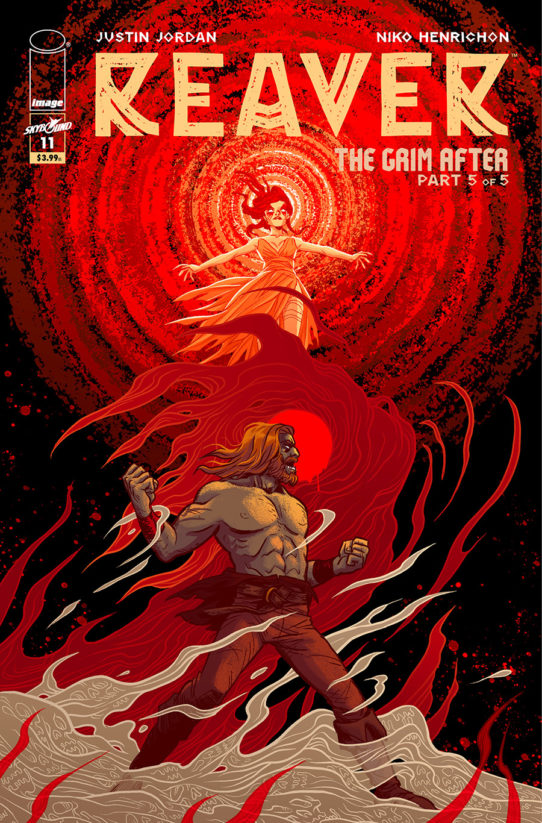 STORY: JUSTIN JORDAN
ART: NIKO HENRICHON
COVER: BECKY CLOONAN
SEPTEMBER 2 | 32 PAGES | FULL COLOR | MATURE | $3.99
END OF ARC
The truth has been revealed. But there may be one enemy Essen Breaker can't kill… his own past.
---
STEALTH #5 (of 6)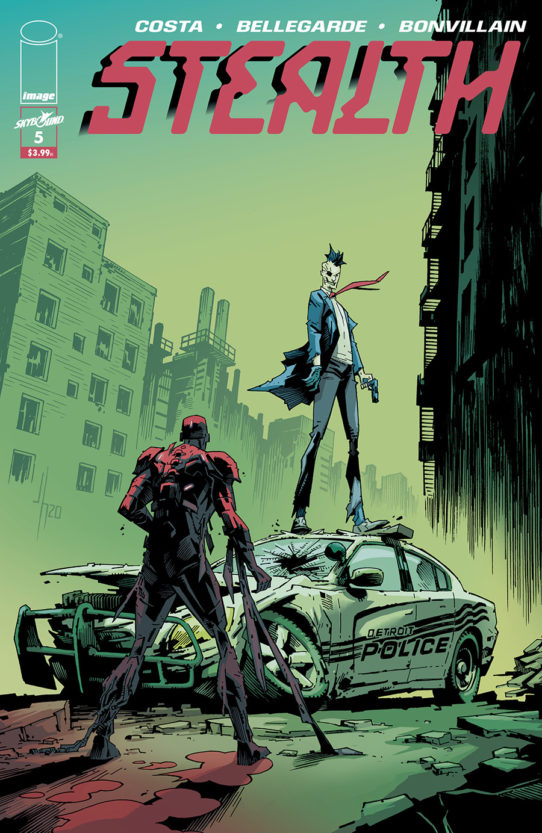 STORY: MIKE COSTA
ART: NATE BELLEGARDE & TAMRA BONVILLAIN
COVER: JASON HOWARD
SEPTEMBER 9 | 32 PAGES | FULL COLOR | TEEN+ | $3.99
Can Detroit survive all-out war between the lunatic Dead Hand and an out-of-control Stealth? Meanwhile, the Men in the Light are tired of Stealth's son, Tony, asking the wrong questions…
---
OUTER DARKNESS/CHEW TPB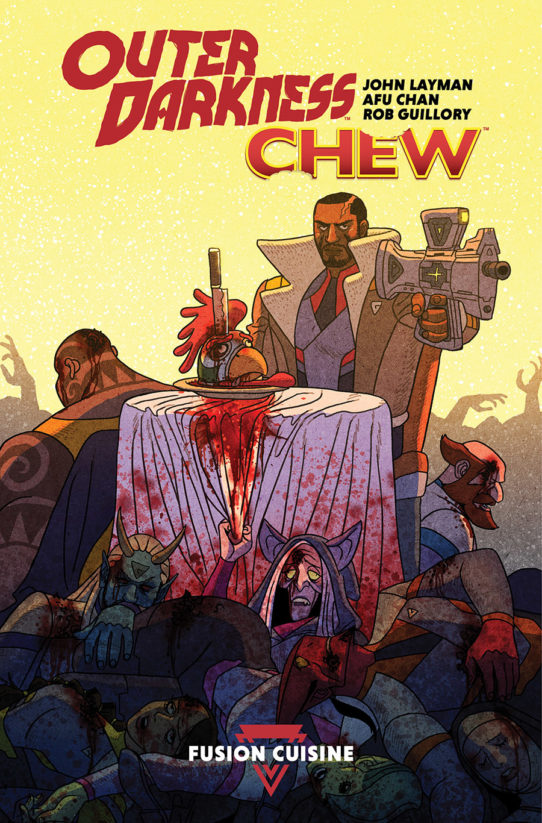 STORY: JOHN LAYMAN
ART: AFU CHAN & ROB GUILLORY
COVER: AFU CHAN
SEPTEMBER 9 | 72 PAGES | FULL COLOR | MATURE | $12.99
The creators of CHEW reteam for the first time in most unexpected crossover ever!
Just how does Tony Chu wind up aboard the starship Charon thousands of years in the future? How does Captain Joshua Rigg deal with this cibopathic stowaway? You'll have to read this to find out!
Collects OUTER DARKNESS/CHEW #1-3
HORROR