I know pretty much the only thing I do in these intros is gush over how great our covers are each month BUT LOOK AT HOW GREAT THOSE COVERS ARE THIS MONTH!!!! I want every single one on my wall! DIE!DIE!DIE! #14—Are you kidding me?! EXCELLENCE #10, with a gorgeous Tara Nicole Whitaker cover that could not possibly be more tonally different from the standard cover! I love it!
It's been a long, amazing journey and with its 48th issue, OUTCAST BY KIRKMAN & AZACETA comes to an end.
After its planned short run, STEALTH closes out, and what a tight little miniseries this is!
Oh and some comic called THE WALKING DEAD is being colored by Dave McCaig and re-released?
All this and more! Check out the awesomeness heading your way this October!
---
DEAD BODY ROAD: BAD BLOOD #5 (of 6)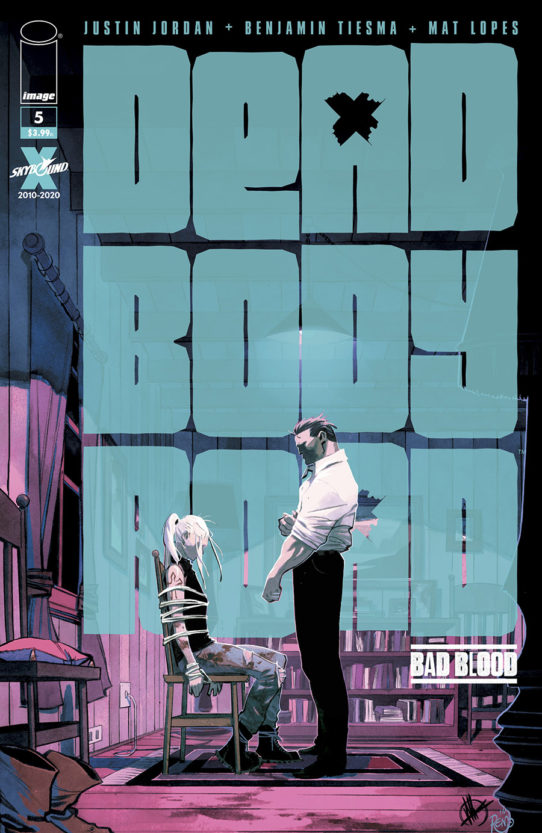 STORY: JUSTIN JORDAN
ART: BENJAMIN TIESMA & MAT LOPES
COVER: MATTEO SCALERA & MORENO DINISIO
OCTOBER 28 | 32 PAGES | FULL COLOR | MATURE | $3.99
Bree finds outs exactly what Hunter did that was worth Monk destroying everything he'd built just to kill him…and now she has to question whether she should stop Monk at all.
---
FIRE POWER BY KIRKMAN & SAMNEE #4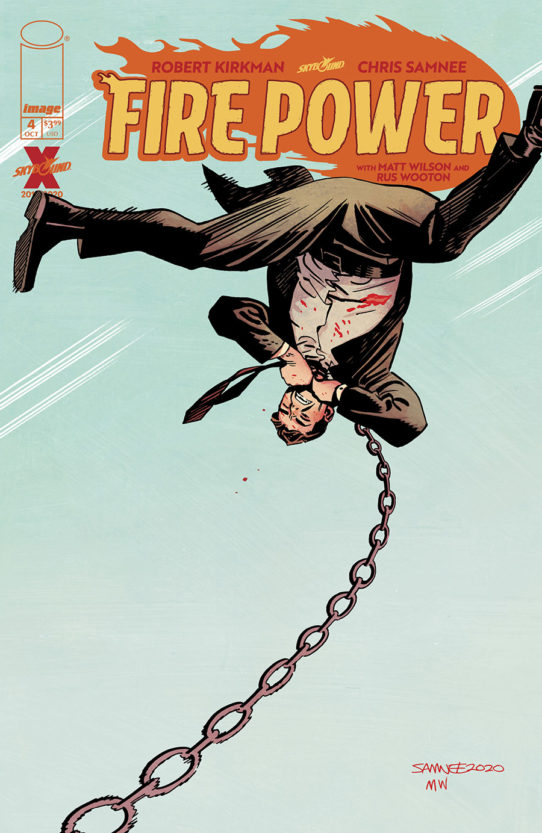 STORY: ROBERT KIRKMAN
ART/COVER: CHRIS SAMNEE & MATTHEW WILSON
OCTOBER 7 | 28 PAGES | FULL COLOR | TEEN+ | $3.99
Things go from bad to worse as Owen and Kellie's night out turns into a nightmare! Thankfully, the kids are safe at home… aren't they?
---
REDNECK #28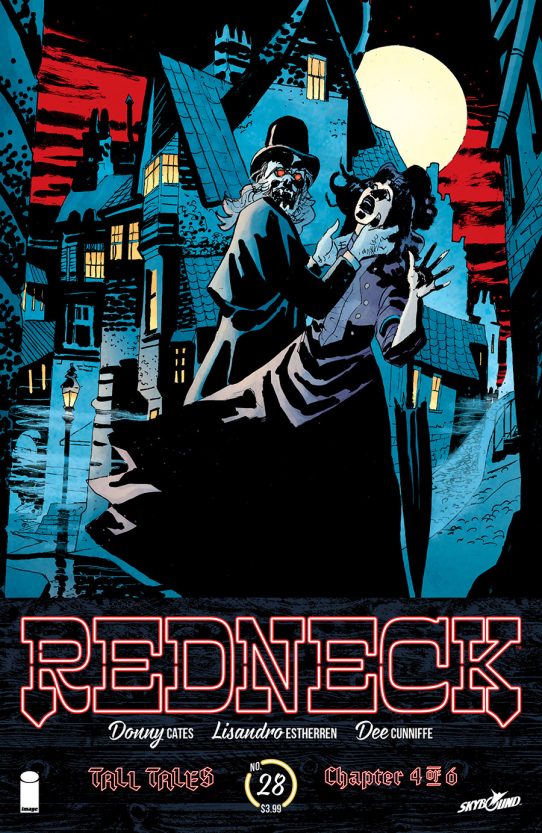 STORY: DONNY CATES
ART/COVER: LISANDRO ESTHERREN & DEE CUNNIFFE
OCTOBER 14 | 32 PAGES | FULL COLOR | MATURE | $3.99
In this issue of "Tall Tales", The Last Stand of JV Bowman!
---
STEALTH #6 (of 6)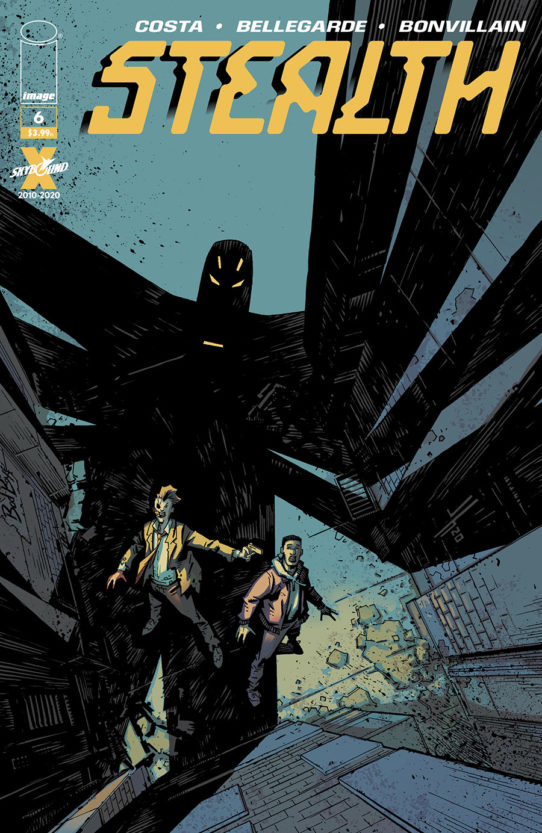 STORY: MIKE COSTA
ART: NATE BELLEGARDE & TAMRA BONVILLAIN
COVER: JASON HOWARD
OCTOBER 14 | 32 PAGES | FULL COLOR | TEEN+ | $3.99
Stealth has lived long enough to be both hero and villain in Detroit. With the entire city on the verge of destroying itself, Stealth must take his legacy into his own hands… if only he can remember who he still is…
---
STILLWATER BY ZDARSKY & PEREZ #2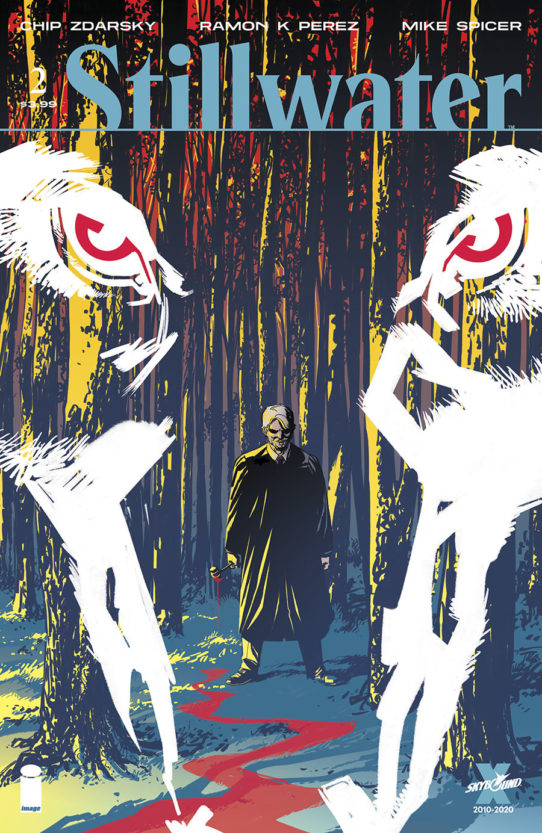 STORY: CHIP ZDARSKY
ART: RAMON PEREZ & MIKE SPICER
COVER: RAMON PEREZ
OCTOBER 21 | 32 PAGES | FULL COLOR | MATURE | $3.99
Daniel West has returned to Stillwater, but his homecoming is anything but happy! What secret is the town hiding from the outside world? And can Daniel save his mother from meeting her fate within The Park? Find out in Skybound's newest horror sensation!
---
THE WALKING DEAD DELUXE #1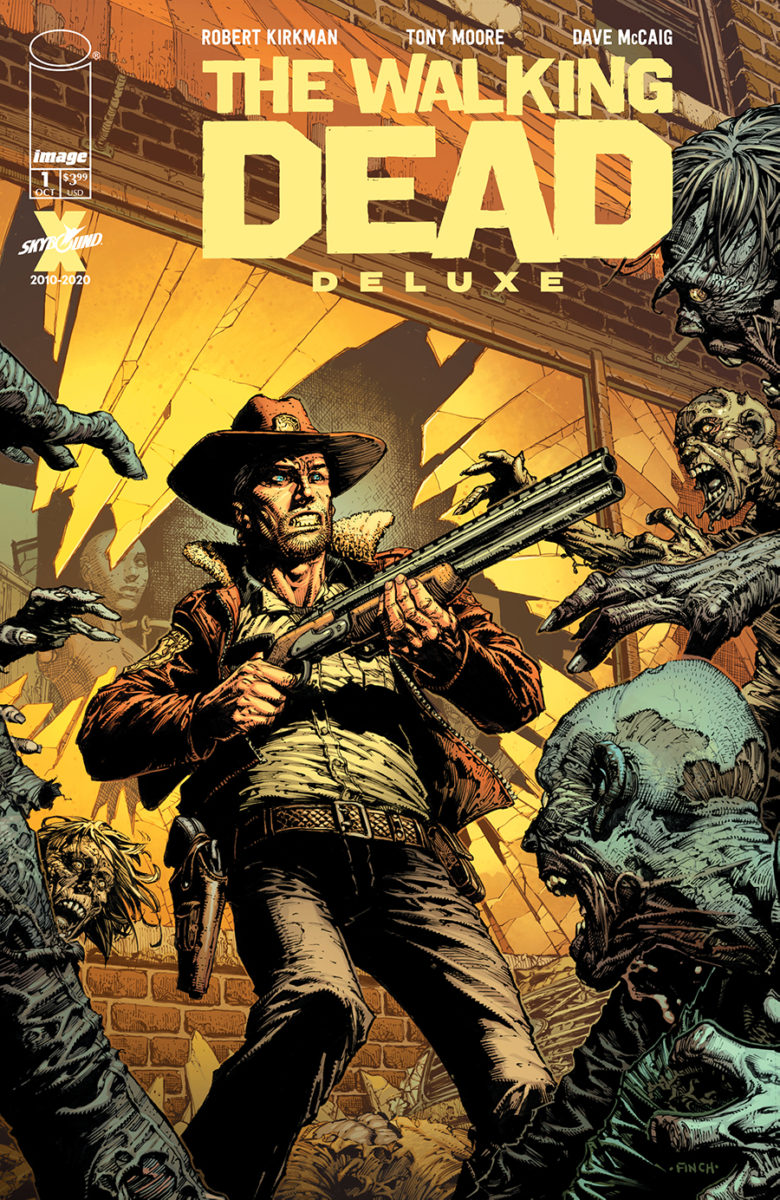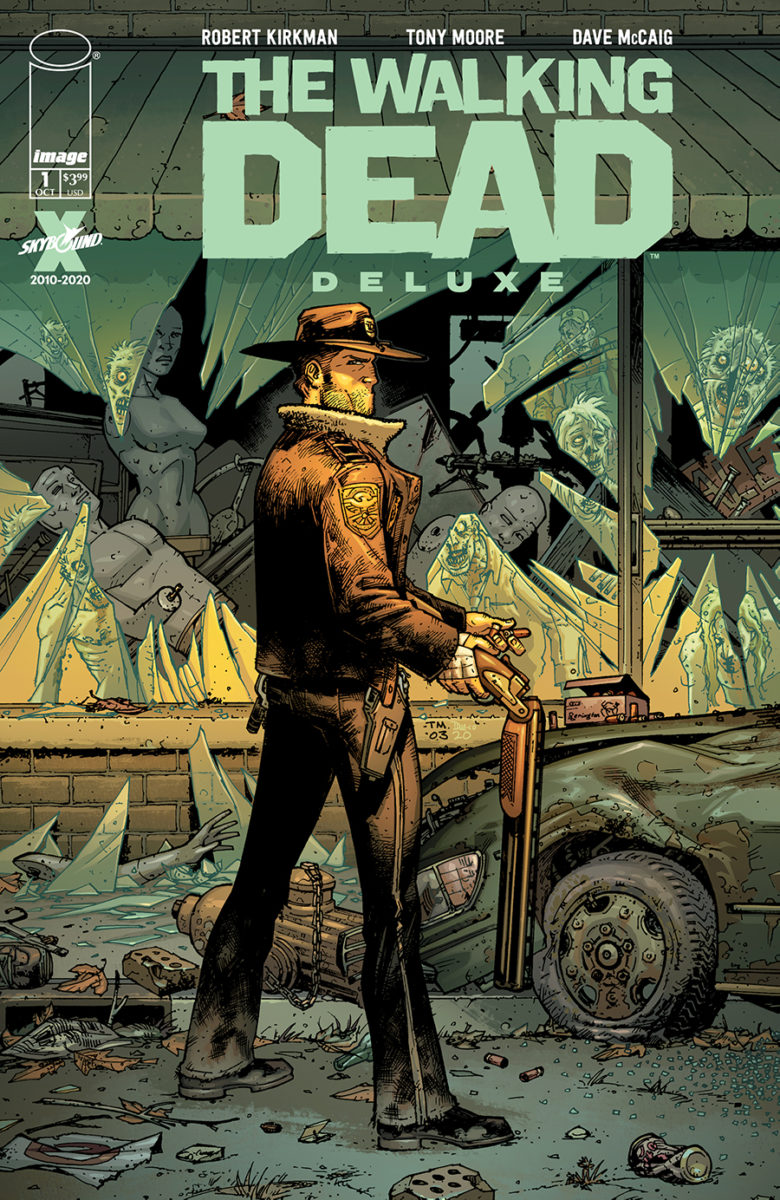 STORY: ROBERT KIRKMAN
ART: TONY MOORE & DAVE McCAIG
COVER A: DAVID FINCH & DAVE McCAIG
COVER B: TONY MOORE (Original cover, recolored by Dave McCaig)
COVER C: CHARLIE ADLARD
COVER D: JULIAN TOTINO TEDESCO
COVER E: ARTHUR ADAMS
OCTOBER 7 | 32 PAGES | FULL COLOR | MATURE | $3.99
Read it again! It's time to revisit this historic independent series that took the world by storm 17 years ago! Follow Rick Grimes's journey again, from the very beginning, but this time in STUNNING FULL COLOR by the masterful DAVE McCAIG.
This deluxe version will feature a memorable array of variant covers commemorating major character introductions and the series' most memorable twists and turns. Each issue will include a new installment of "The Cutting Room Floor" featuring Robert Kirkman's original handwritten plots, along with commentary on abandoned storylines and things that may have changed along the way. This deluxe, definitive presentation of the story in full color will NOT be collected any time soon. So these single issues will be the only way to experience this.