We are BACK to answer your most burning questions about The Walking Dead Season 9. And since we took last week off for the holiday we packed this article with more questions than ever! Here's our official fan mailbag for the week of July 12th, 2018.
---
The Trailing Dead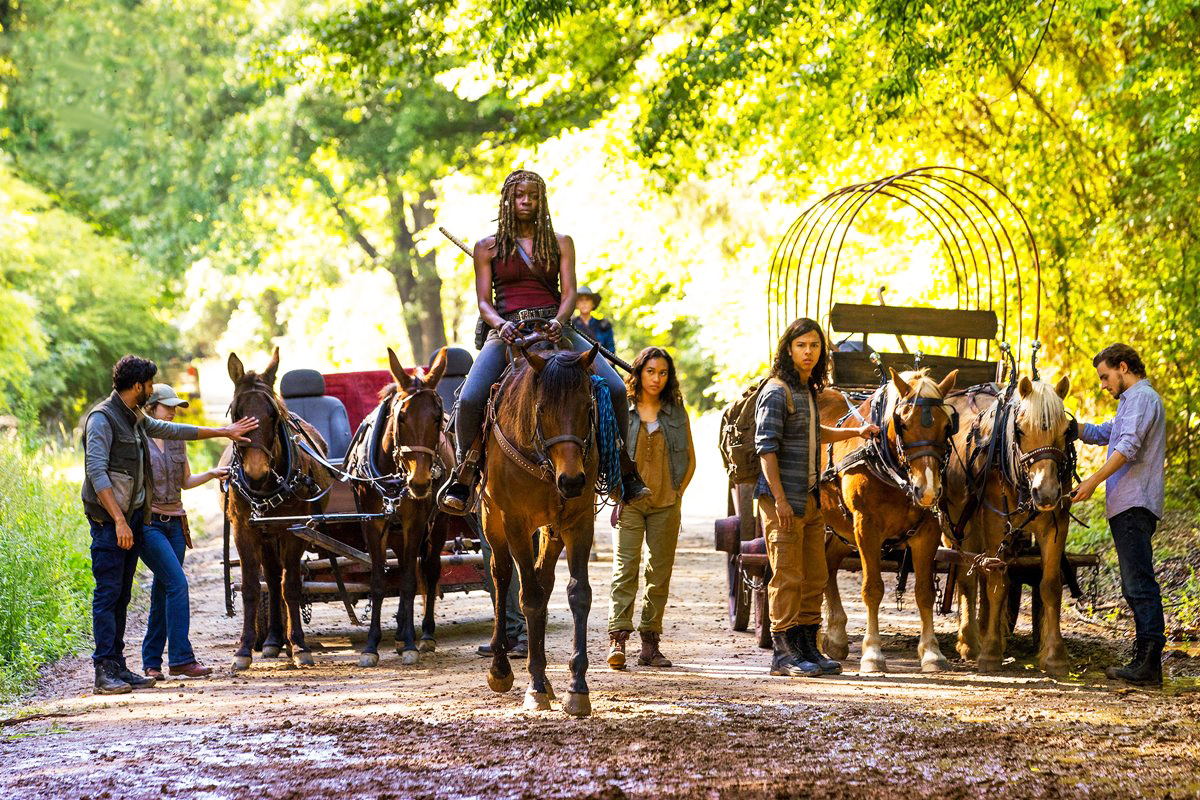 From yesterday's promo pic, it looks like Michonne & the gang are hanging out on the Oregon Trail. What's up with the wagons & horses? #TWD

— Jennifer (@JCRMorgan) July 12, 2018
Glad you asked! The Walking Dead's new showrunner Angela Kang addressed this very issue with Entertainment Weekly. "There's a fun Western vibe that has emerged," Kang said. "We are going into a period where a lot of the things that we've seen in previous seasons have broken down, so they've got these horses and carriages that are being drawn around instead of cars. Things are lit with oil lamps. People are using different kinds of weaponry. There's a real grittiness to it that I think will be fun and fresh for the viewers."
---
The Helicopter's Role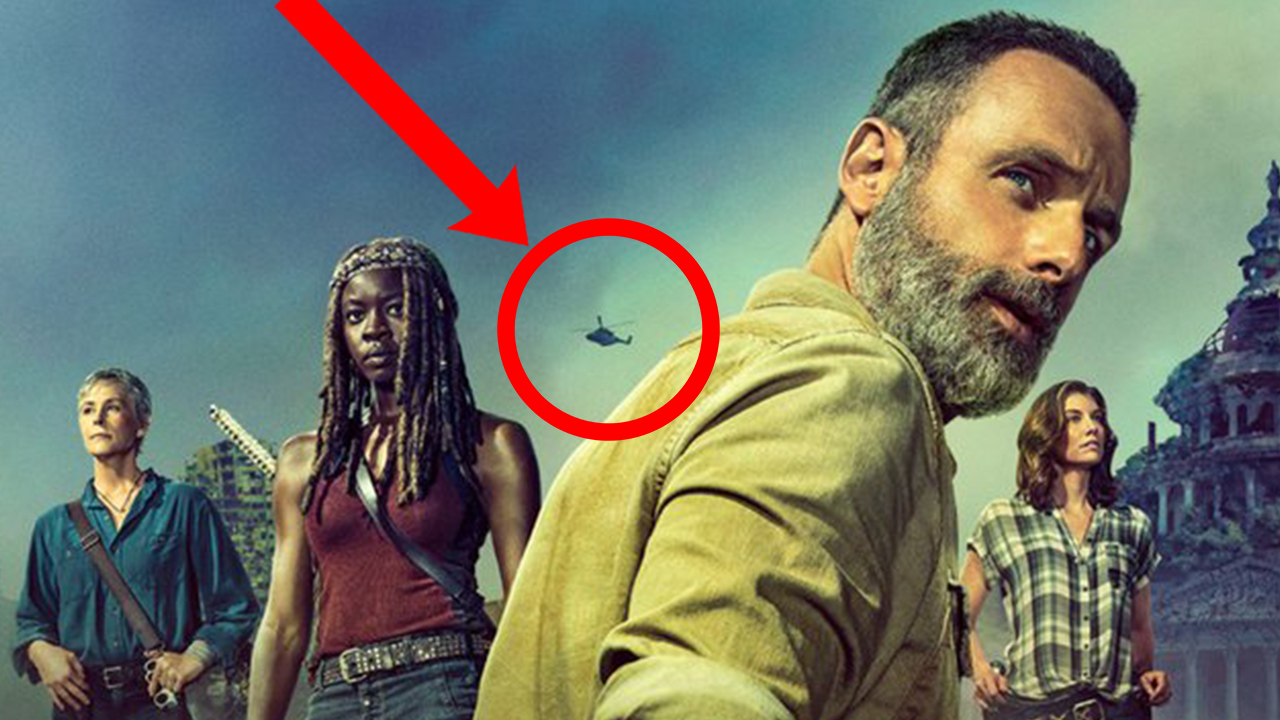 Will the helicopter play a significant part this season? Considering its featured in the promo poster.

— Rickyll (@TashaXXRollins) July 12, 2018
Yes, after getting teased for over a season fans will finally get some answers on the helicopter. It's actually one of the many thrilling storylines told this season.
---
Michonne Finding Happiness?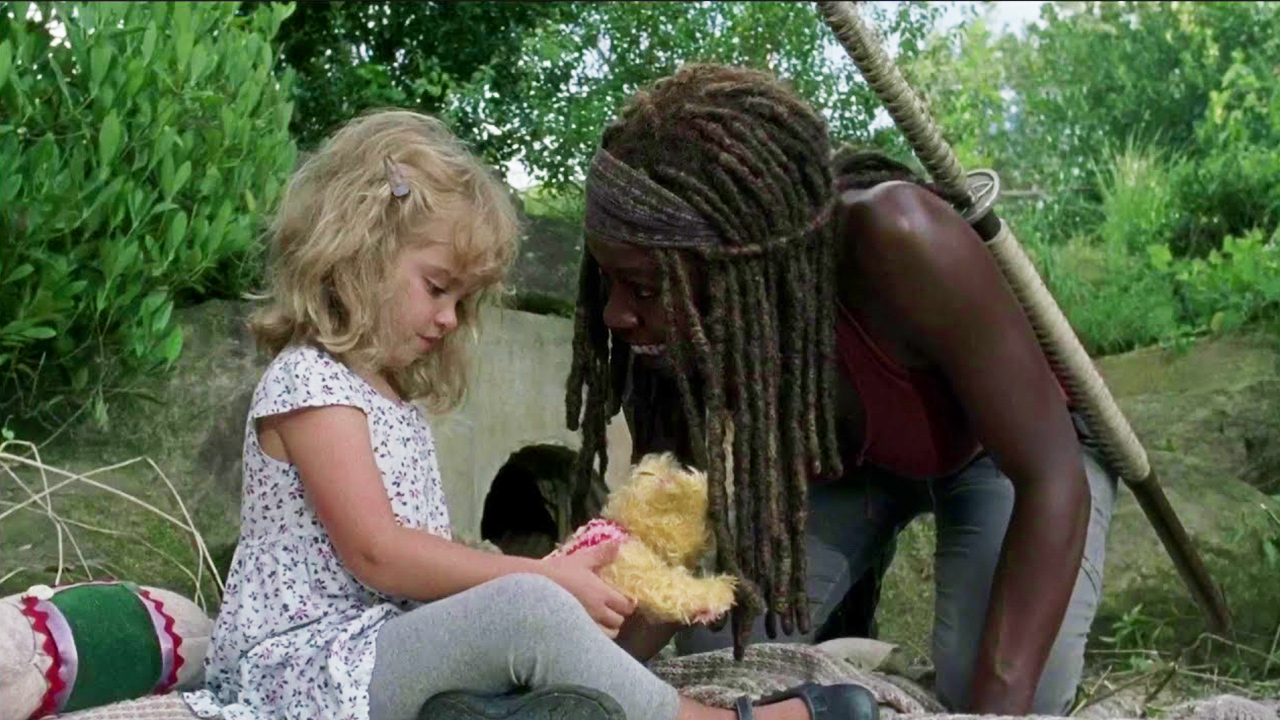 Will Michonne get some happiness?

— Gekari ?? QueenOfSpades | Sledgehammer (@Gekari097) July 12, 2018
Yes, Michonne will absolutely find happiness this season. Of course, she'll also find a lot of other emotions. Showrunner Angela Kang recently told The Hollywood Reporter, "Michonne definitely has a meaty arc this season, and it's one that unfolds in a way that I hope will be interesting to our viewers. Danai and I have been having a great time discussing her character this season. We're trying to see what other shades we can bring into this character and this role because she has depth as an actor and is such a smart actor. We're loving writing for Michonne and there's going to be some cool stuff for fans to see that will hopefully be surprising."
---
Prison Negan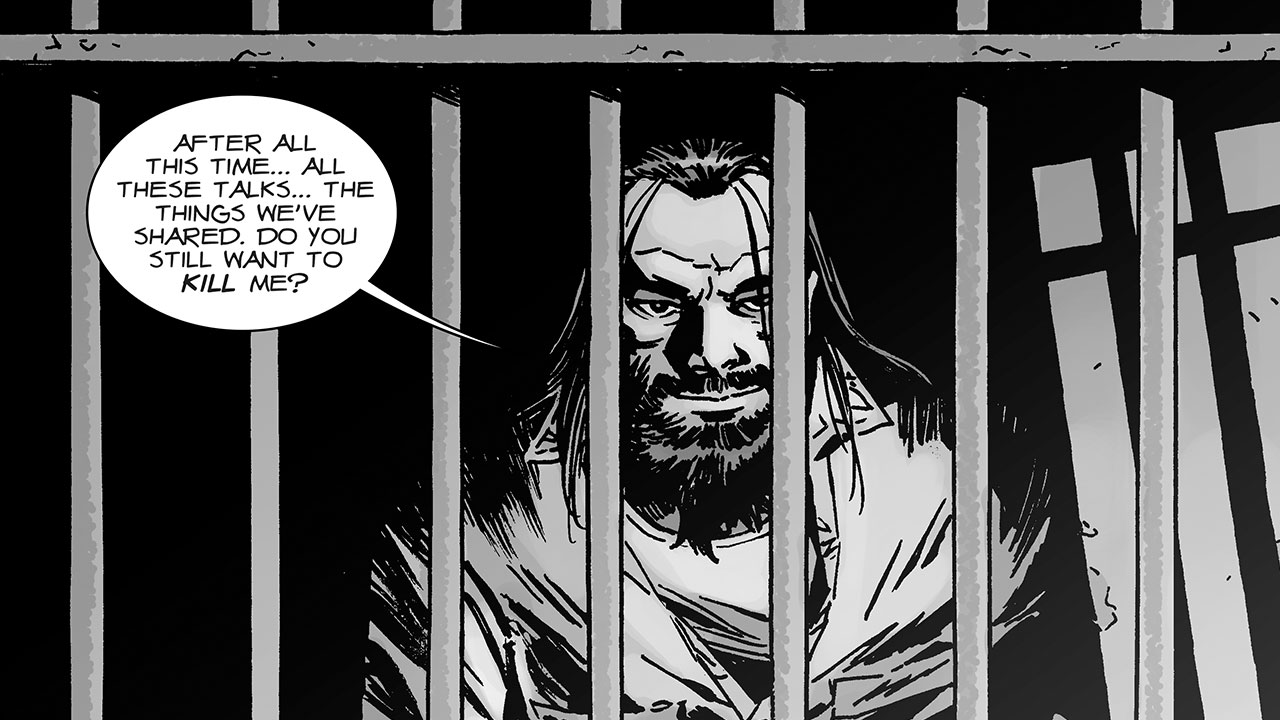 Will Negan get some entertainment in the cell at least? Isolation is torture and inhuman! Get the man some books and games at least, ffs! pic.twitter.com/GwzFZ6SiZq

— Negan`s Goddamn Mizzy ♥ (Miz) (@LurkingJack) July 12, 2018
Negan's not going to have a lot to do in that cell Rick's keeping him at in Alexandria. But that's not to say he won't have some interesting visits while locked up…
---
Henry and Carol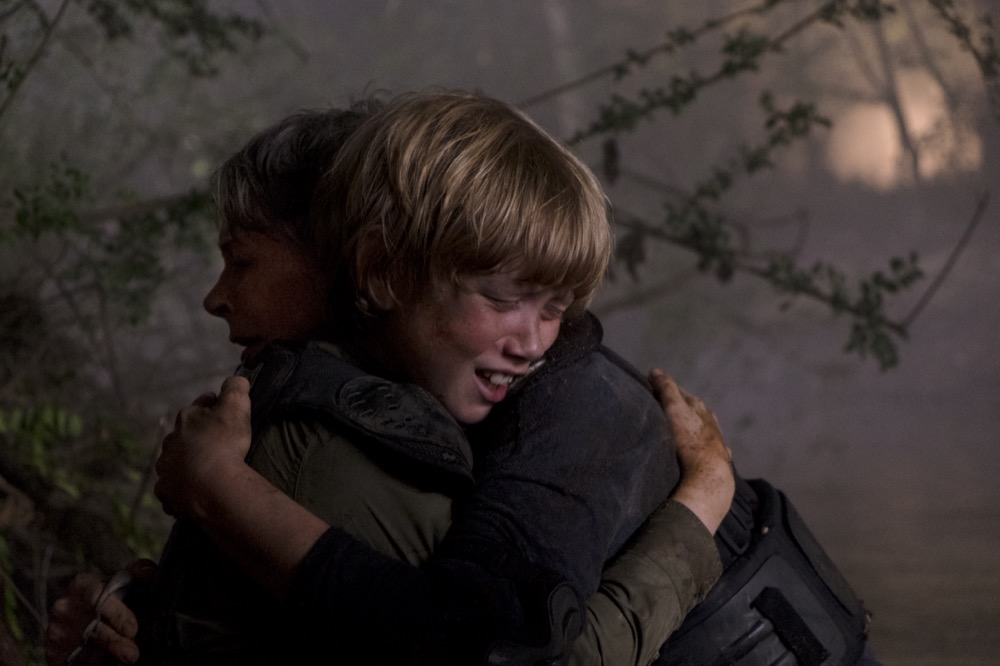 Are we going to see more Henry and Carol interactions

— Anu (@Anuradh39017505) July 3, 2018
Actually, yes. Henry and Carol form a parent/child sort of bond now that Carol's re-located to the Kingdom.
---
Carl Memories?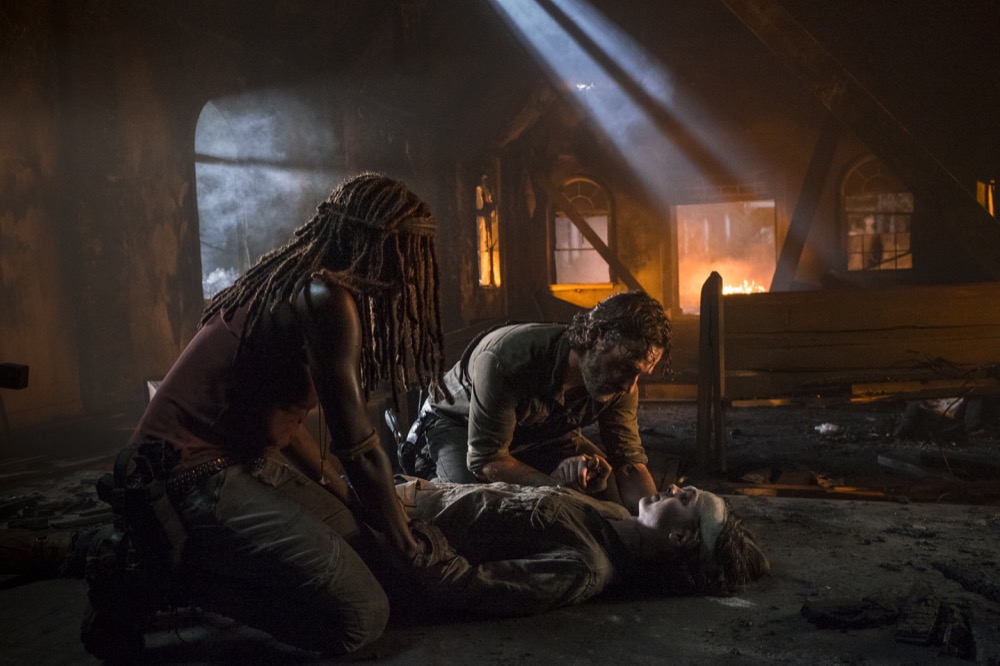 Any discussions about Carl from Rick and Michonne?

— Carrie© (@carrieWUTWUT) July 12, 2018
Carl may be gone but he's not forgotten. Expect his name to come up a few times this season.
---
Most Popular Community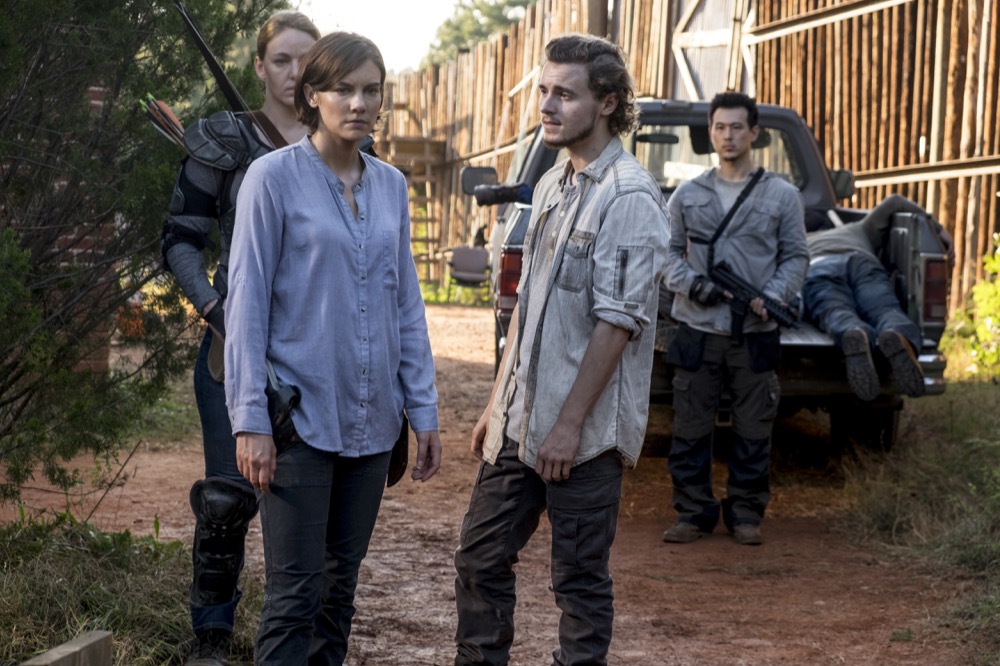 Which community will we see the most of in Season 9?

— The Walking Dead World (@TWalkingDWorld) July 12, 2018
This one's tough because there's so much moving around in Season 9. So far, we'll say that you'll see the Hilltop more, but not by much.
---
New Do?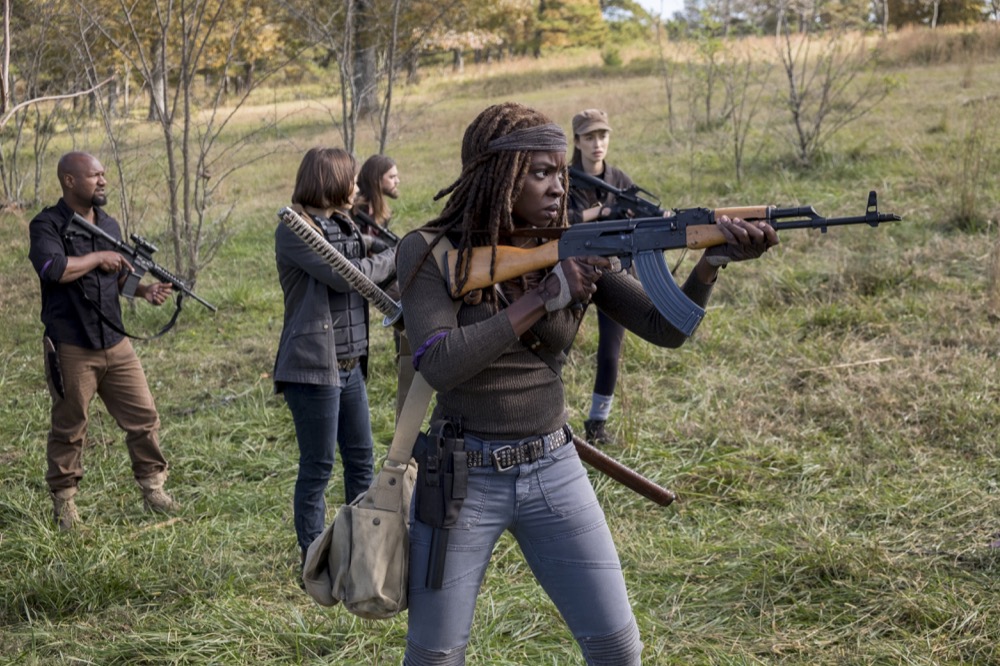 Will Michonne's hairstyle ever change?

— Gekari ?? QueenOfSpades | Sledgehammer (@Gekari097) July 12, 2018
Actually, yes.
---
Michonne The Leader?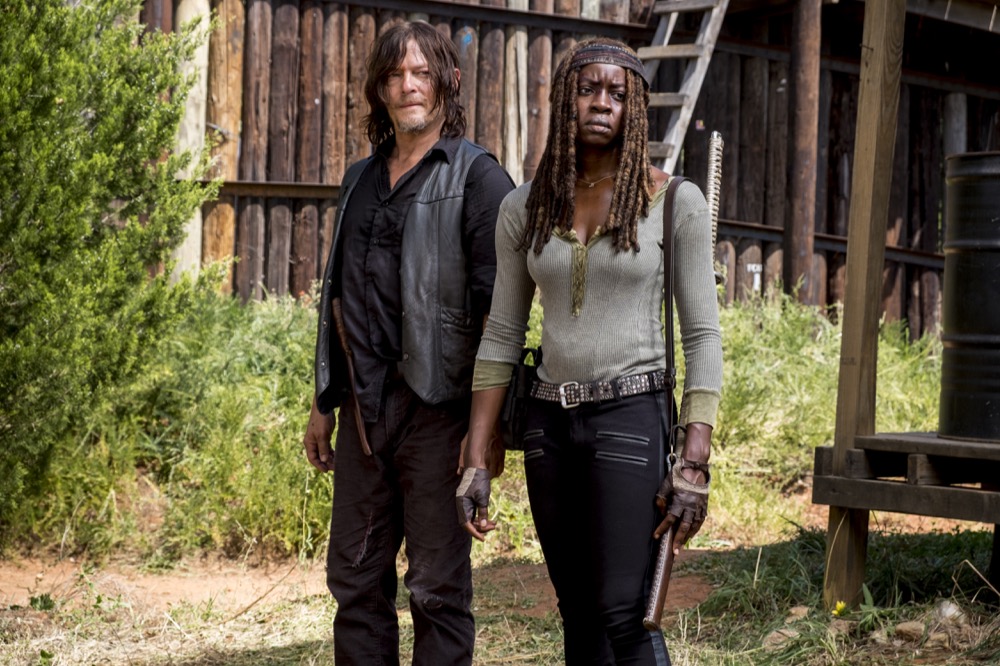 Will we see more of Michonne's leadership skills?

— bella ? (@atardisstowaway) July 3, 2018
Absolutely.
---
Rick Update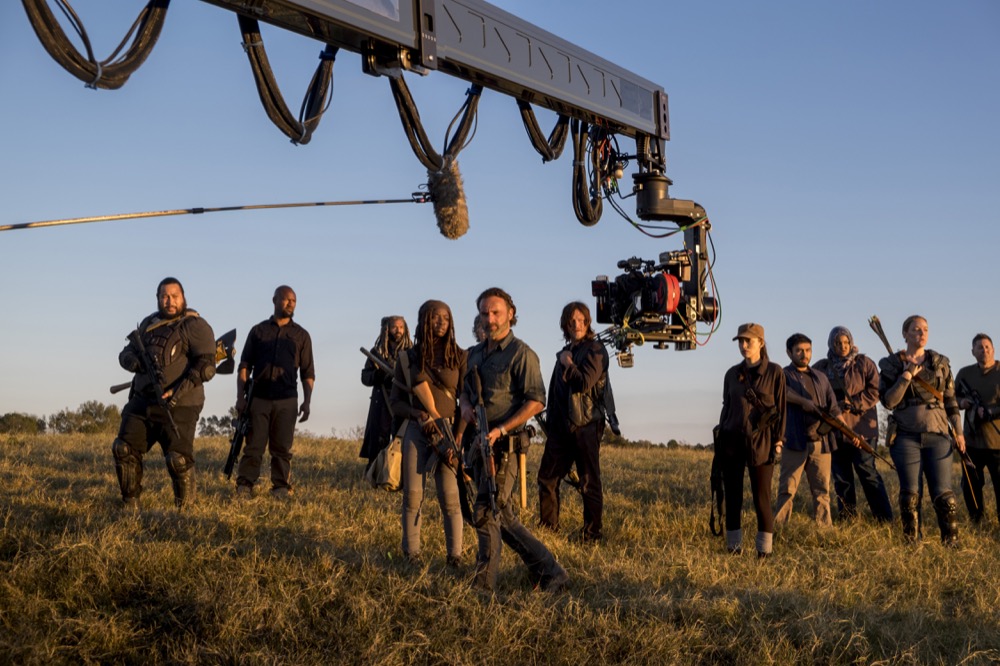 Will Andrew Lincoln/Rick Grimes be killed or leave in season 9? Is the rumor true or false? Just tell us already!

— Pyro (@MaxFordGalli) July 12, 2018
Guys, we can't confirm or deny any news involving the cast until AMC confirms or denies. We recommend keeping your eyes peeled for next week's Walking Dead panel at San Diego Comic Con. That's usually when they debut their trailer and new set photos, so it's possible you'll get your answer then. Maybe.
---
Adapting Anne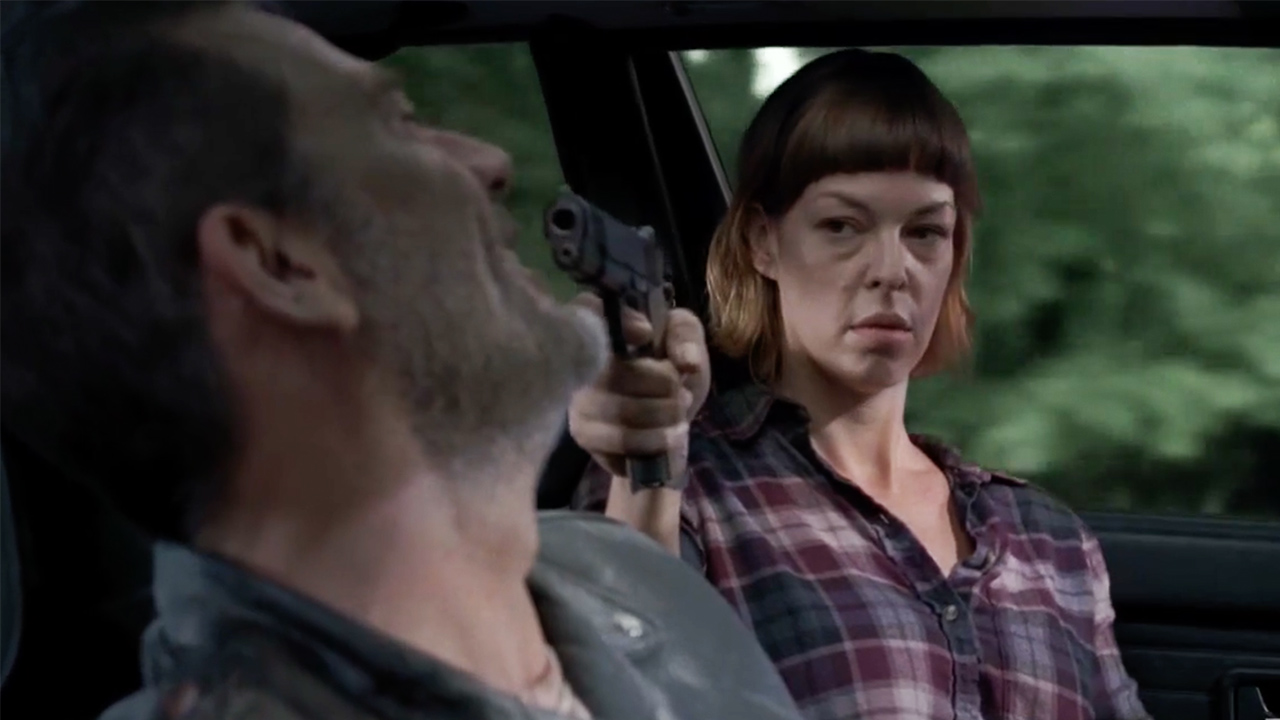 can we expect jadis/anne to form and rebuild relationships with character she may have offended in the past?

— gray (@jadisanne) July 12, 2018
The artist formerly known as Jadis will understandably have a tough time integrating into the communities she attacked, back-stabbed, and betrayed. But she will find some friends among their ranks.
---
Anne and Gabe?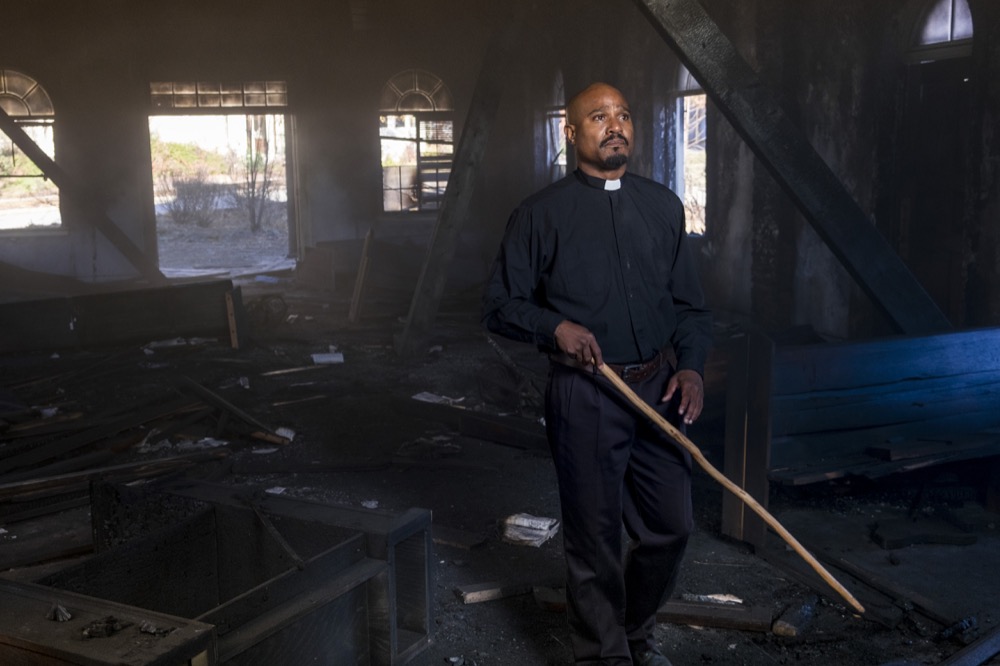 Why are Jadis & Gabe hanging out on the Oregon Trail ?! I'm all for a remake of this classic game. ? #TWD

— Jennifer (@JCRMorgan) July 3, 2018
We're guessing this is in reference to the leaked set photos where Father Gabriel and Anne (formerly Jadis) are seen riding in a wagon together. All we'll say is that the wagon isn't the only place we'll see these two together this season.
---
Jesus' Loyalty Loyalty Loyalty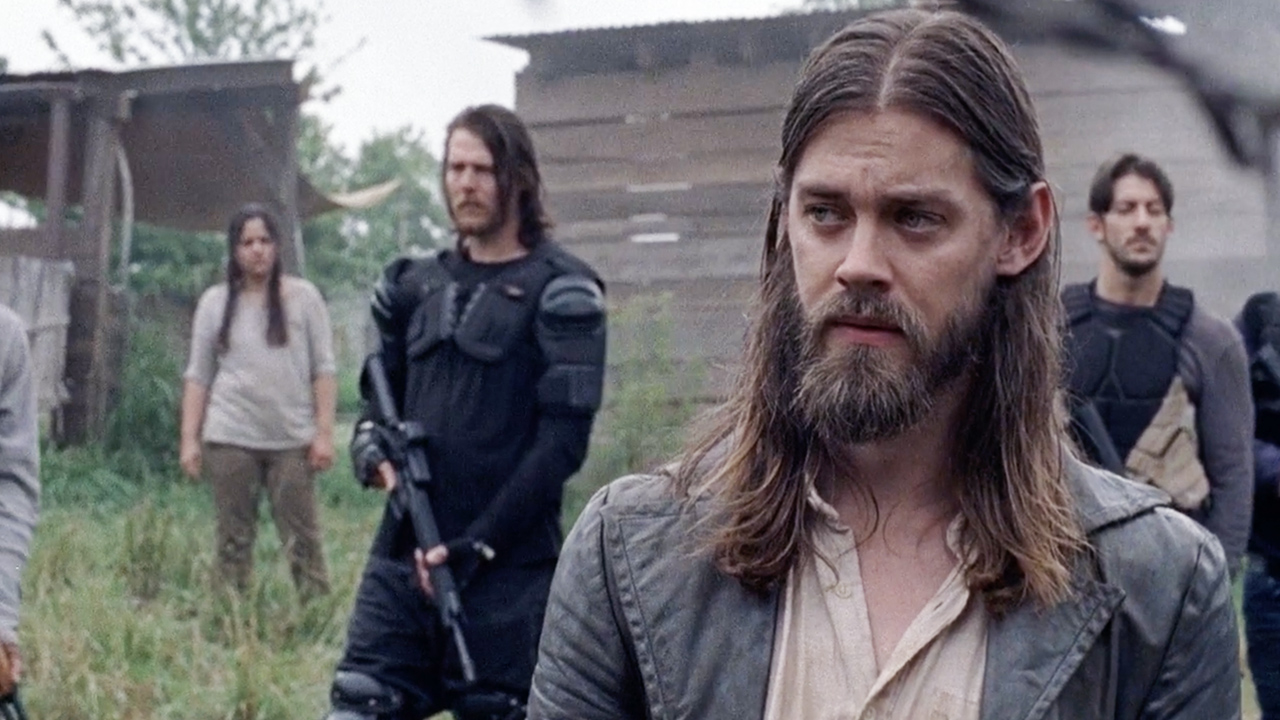 Is Jesus actively helping Maggie and Daryl show Rick that he was wrong to let Negan live?

— DixonVixen217 (@DixonVixen217) July 3, 2018
As we saw at the end of Season 8, Jesus sided with Maggie that Negan should NOT have been kept alive by Rick. It's an issue that carries over into Season 9 in more ways than one. To answer your question, sort of? It's something Jesus more or less takes up with Maggie instead of Rick.
---
Caryl Update??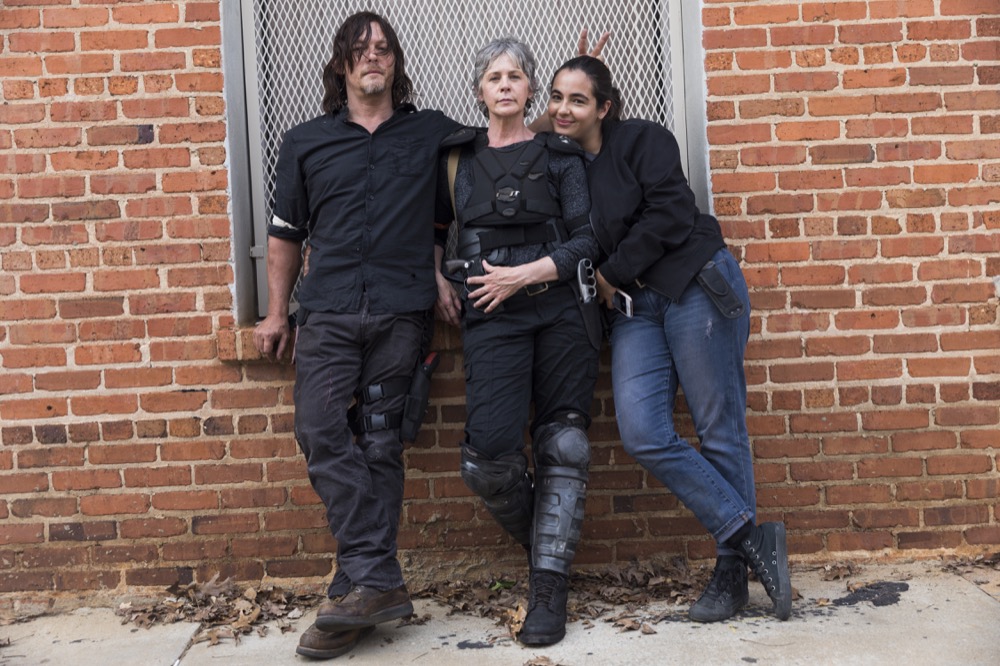 will Caryl finally happen? #TheWalkingDead

— ellen Ⓥ?? (@reedushennnessy) July 12, 2018
Don't hold your breath, but never say never.
---
Rick and Judith?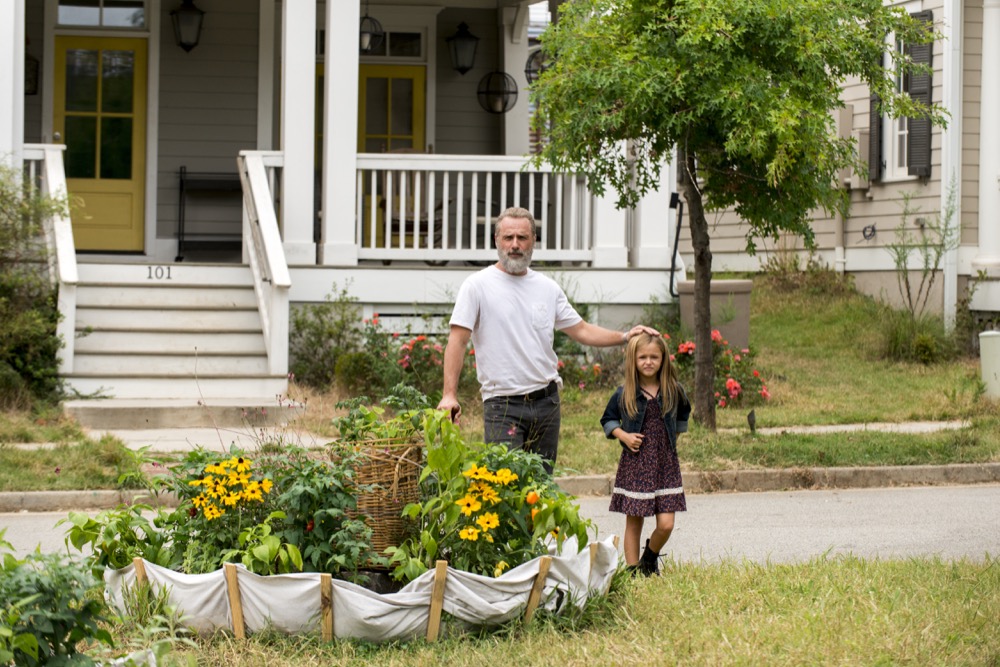 Will we see more moments between Rick and Judith? Please tell me yes!

— Patrícia Daniela (@pattydanny22) July 12, 2018
Yes, and it's really cute. You won't be disappointed.
---
About That Cryptic Tweet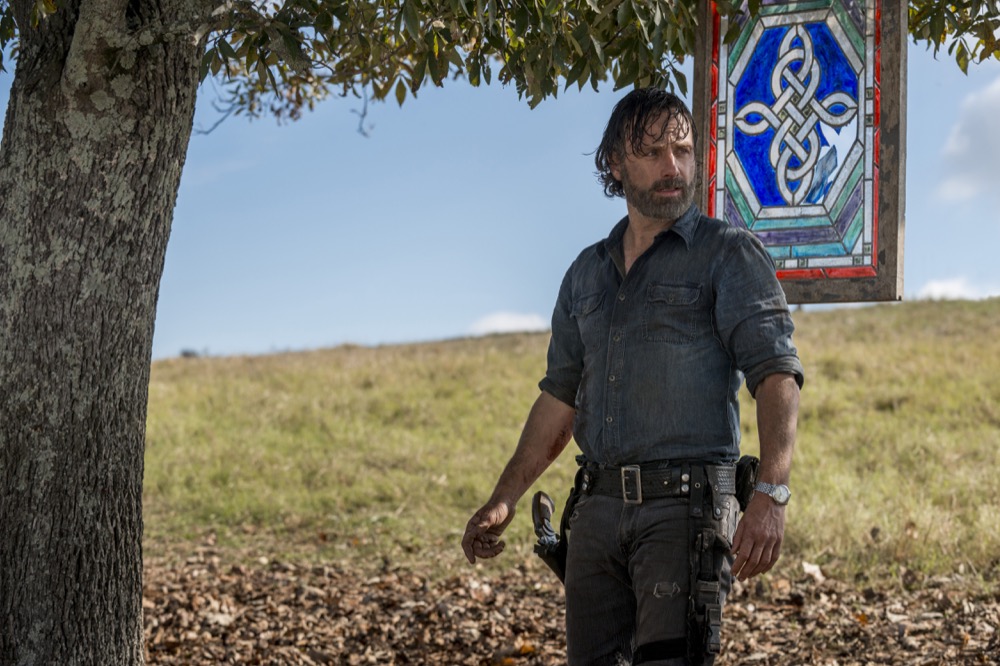 Can you Elaborate on the "don't believe everything You hear"??

— Rickyll (@TashaXXRollins) July 3, 2018
Not specifically, but we've seen various rumors bouncing around The Walking Dead fandom that we can't address. With all this wild speculation we thought we'd say something so people didn't fly off the handles with everything they read. Plus, it allows fans to discuss the show and give their OWN opinions about what they want to see and don't want to see this Fall.
---
More Rosita?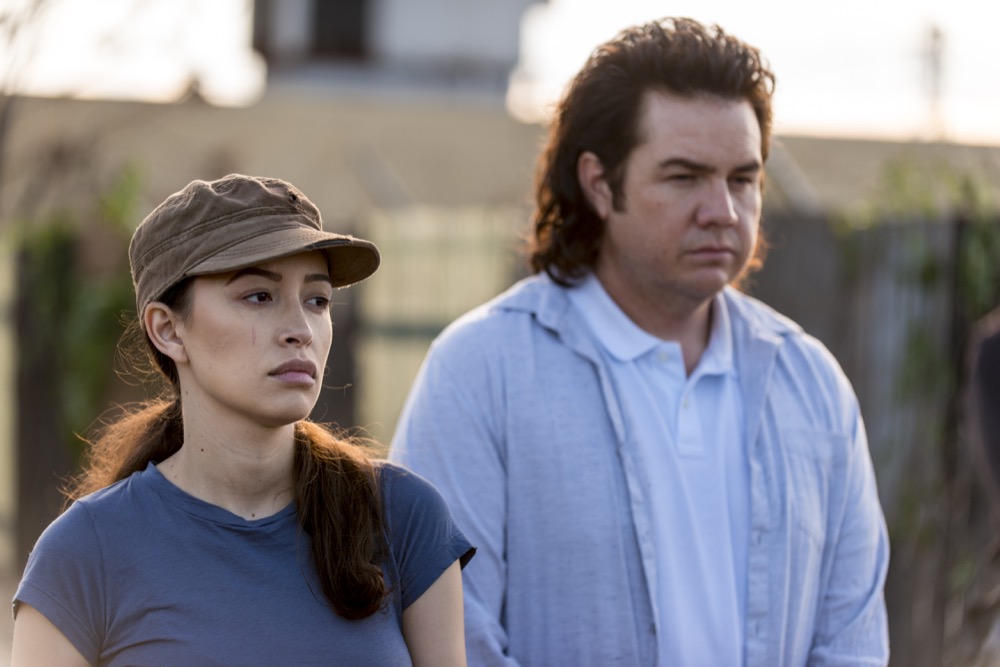 Life or death question, really important that you answer:

WILL ROSITA GET MORE SCREENTIME?

— sam (@nebulaxtwd) July 12, 2018
Yes, Rosita will definitely have some more screen time this season.
---
Rebuilding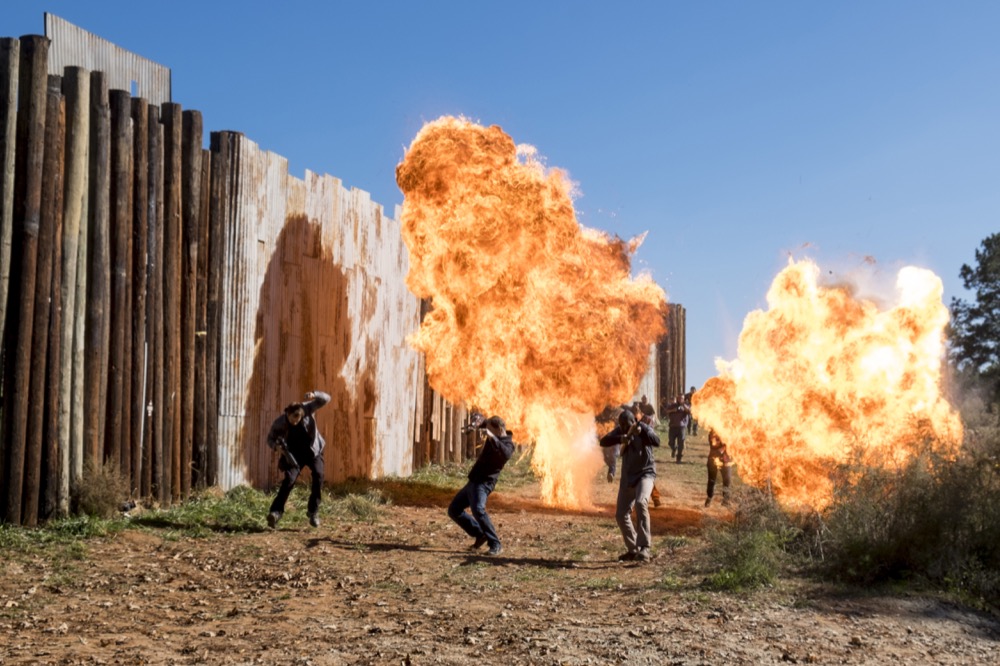 Maggie now has Georgie's plans for the improvement of Hilltop, but does Michonne still have Deanna's blueprints and will they play a part in the rebuilding of the ASZ?

— Grimes Family 2.0 (@courtgirl26) July 4, 2018
Good question! It's possible that Michonne and/or Rick use Deanna's plans, but we don't hear any mention of it. Georgie's plan for the future, which she traded to Maggie, will absolutely be vital to the re-building and growth of the allied communities.
---
Education System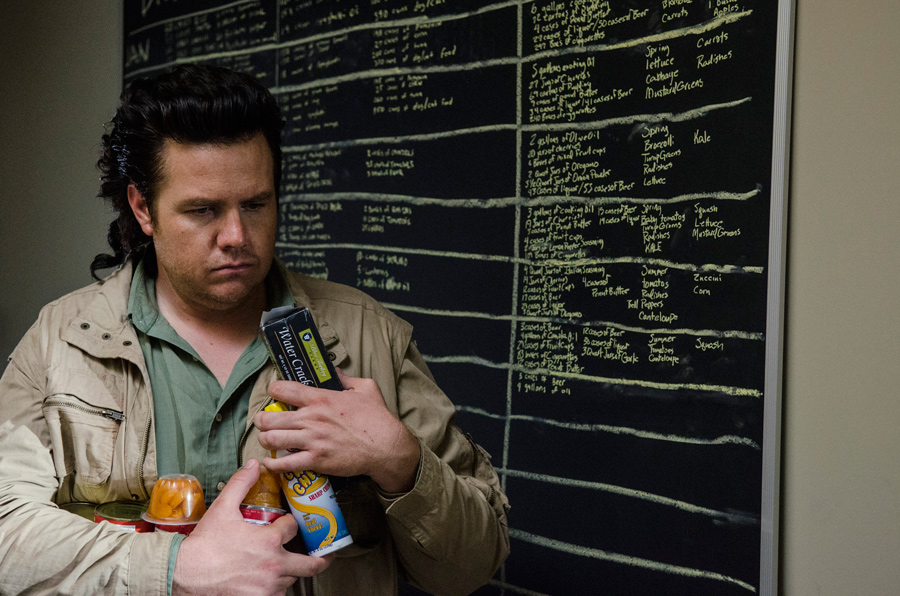 Will we see some kind of education system be formed?

— Gekari ?? QueenOfSpades | Sledgehammer (@Gekari097) July 12, 2018
Going off the last question, yes. Bigger and more efficient communities = bigger and more efficient ways of life, which includes an education system. Sure, it may not be like your classic idea of school, but these kids will have to learn somehow.
---
Daryl's Layers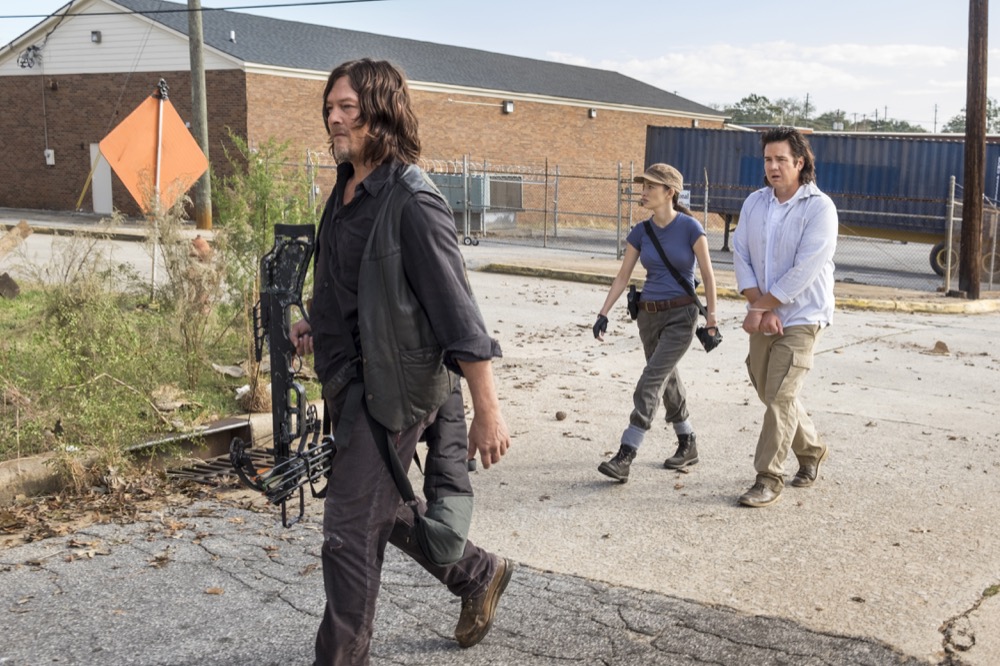 My question: Will we learn anything new about Daryl's character in S9? I feel like he's been stagnant since S4 so exploring new elements of him (like his sexuality) would greatly reinvorgate my interest in him

— Matthew (@simplymatt93) July 3, 2018
We don't agree that Daryl has been stagnant for the past 4+ seasons, but we can confirm the show will peel away more of his layers in Season 9.
---
New Characters?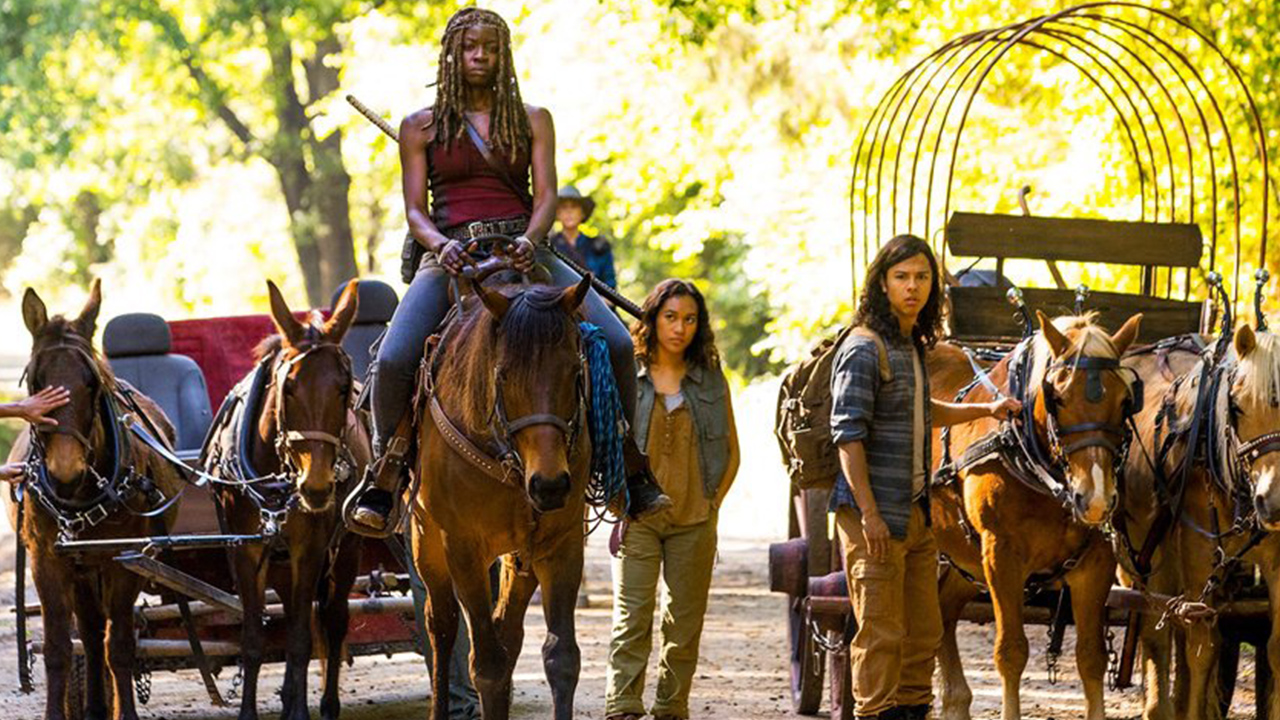 how many new characters not based off the comics can we expect to see? and when can we expect a trailer? comic con maybe?

— zapsTWD (@ilikezombieslel) July 3, 2018
There will be some fresh new faces that weren't in the comics and you can get excited for a Season 9 Comic Con trailer next Friday, July 20th in the early afternoon.
---
Siddiq's Role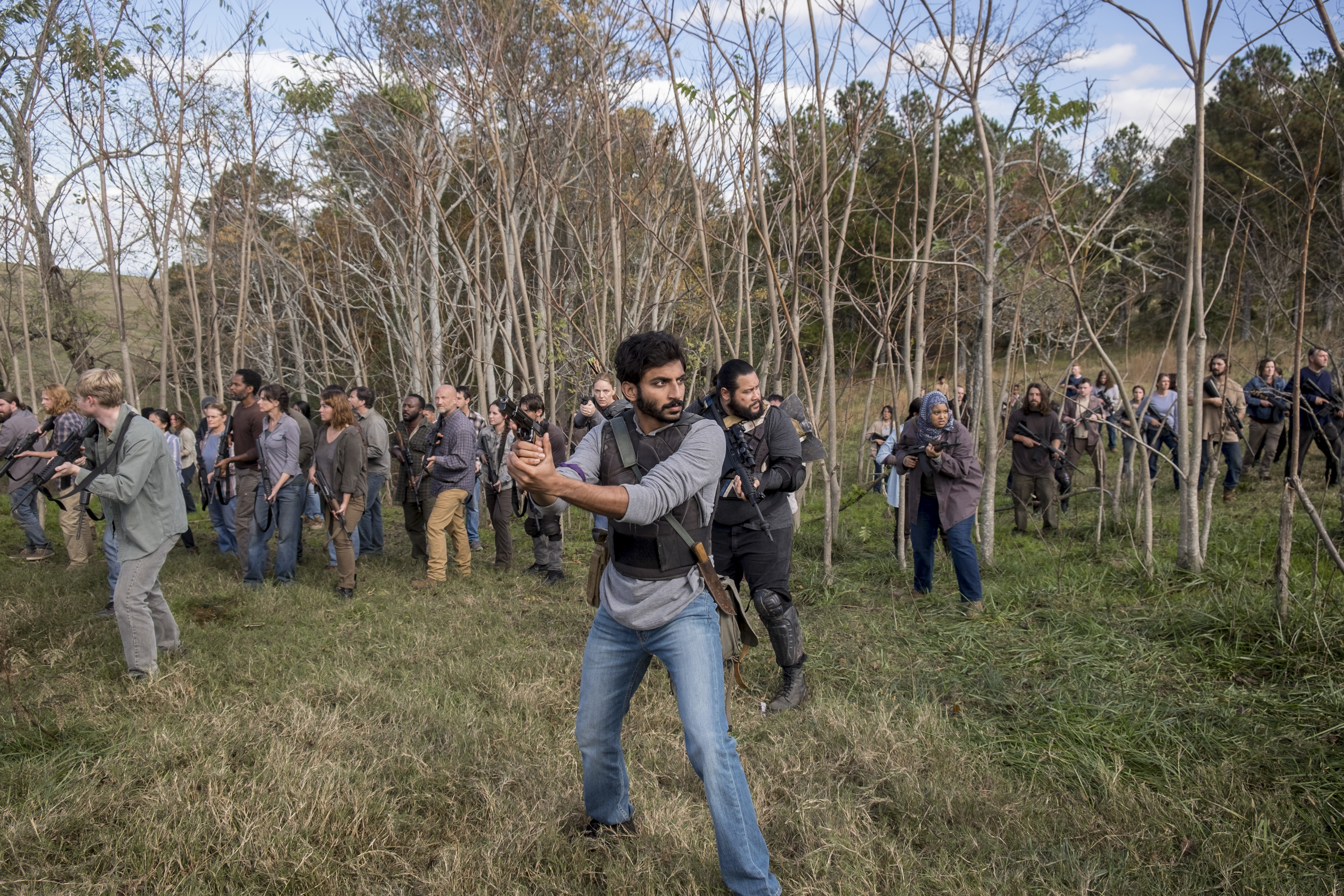 What we can expect for Siddiq?

— Gekari ?? QueenOfSpades | Sledgehammer (@Gekari097) July 12, 2018
Siddiq will improve upon his medicine skills as he becomes the primary doctor of the allied communities in Season 9.
---
Rick H. Macey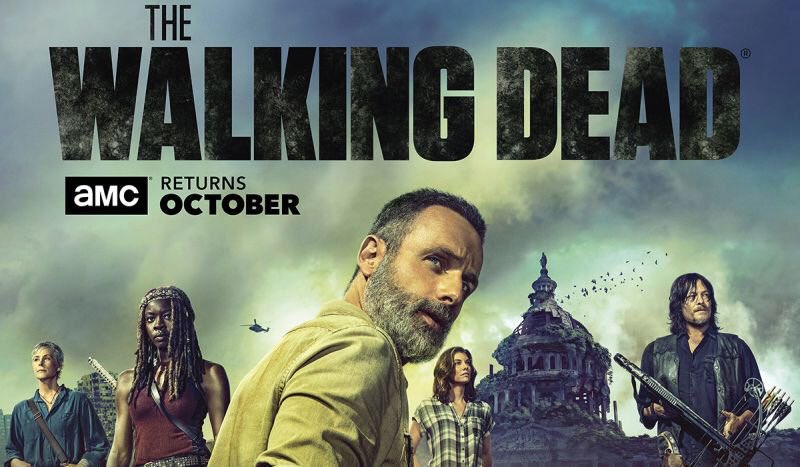 I don't know if you answered my last question or not but: In some photos for season 9 Rick is shown carrying a mace. Is that his new weapon of choice?

— Jennifer Renson (@JennyRenson) July 12, 2018
We can't really comment on leaked photos, but there MAY be some Rick mace action in Season 9. As for weapon of choice? Eh.
---
Escaping Walkers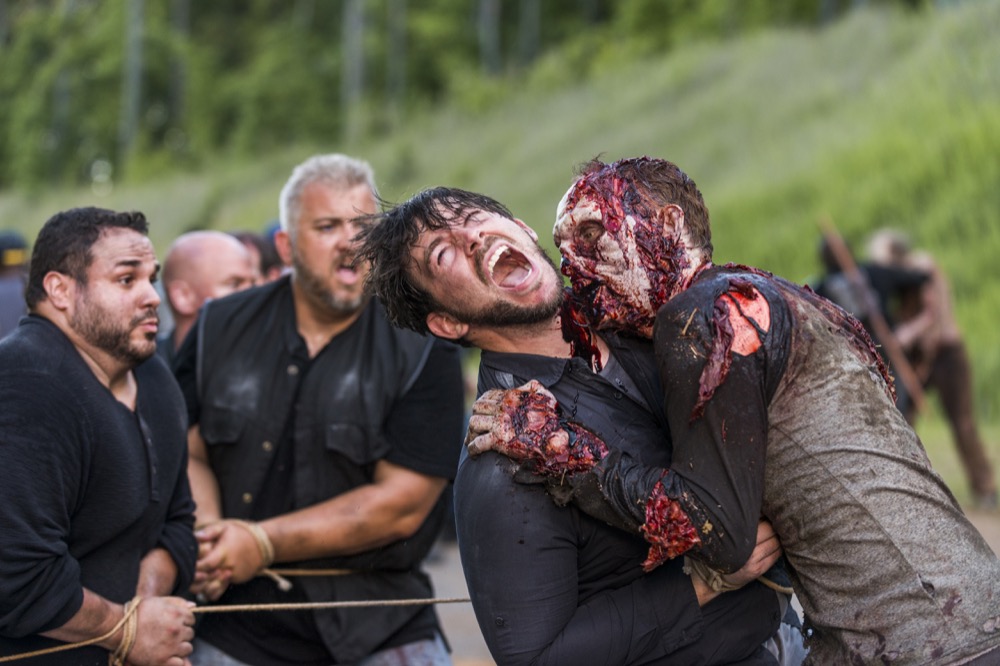 Will we get more of everyone running away from zombies again? ?‍♀️?‍♂️??

— MugsyMel ? (@MugsyMel) July 12, 2018
Walkers will be featured in more gruesome ways than ever this season – which means a lot more people running away from them!
---
Jerry In Love?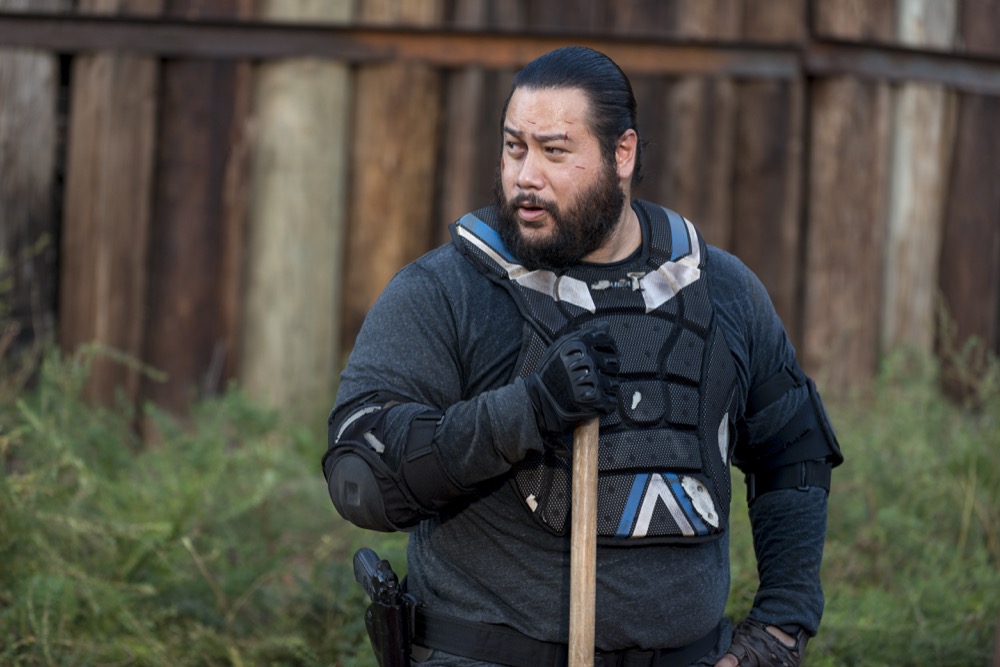 Is there any chance to see Jerry in a relationship or flirting? Jerry needs to be hugged.

— Carrie© (@carrieWUTWUT) July 12, 2018
That is very possible – I mean, who couldn't love Jerry??
---
The Most Important Question of Them All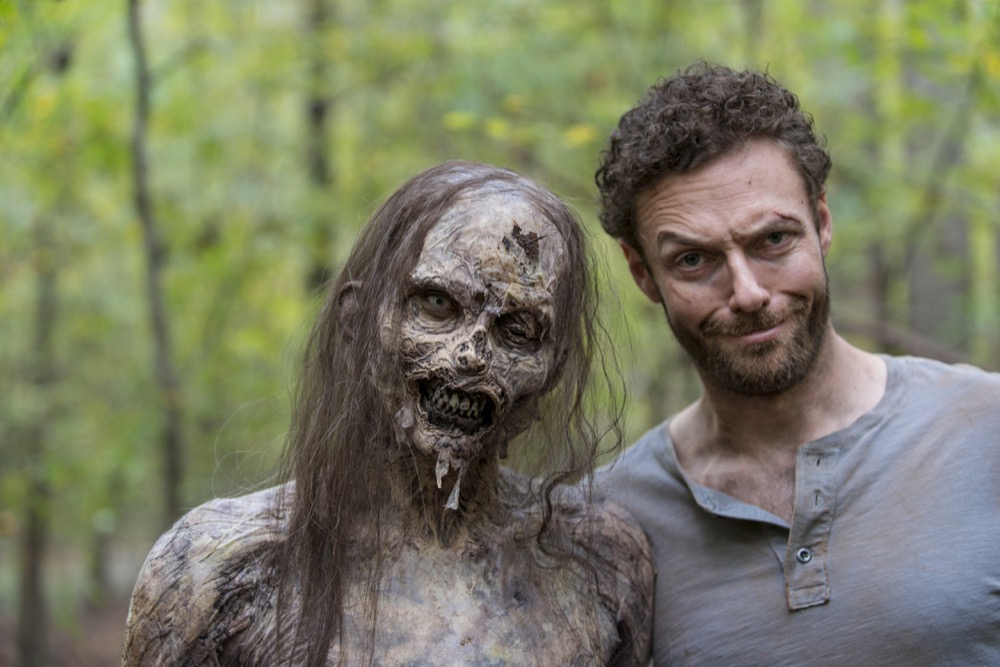 aaron?

— peter quill stan (@aaronraleighs) July 12, 2018
Yup!
---
What wraps up our fan mailbag! We'll be in San Diego next week so look out for PLENTY of exciting Walking Dead updates then.