Fear the Walking Dead's Season 5 Premiere concluded with Althea discovering notes featuring a familiar three-ring insignia. After finding this, Al was swiftly knocked out by a stranger wearing black armor. Fans quickly pointed out that three-ring symbol printed on the notes was identical to the one painted on the side of the helicopter that took Rick away in The Walking Dead Season 9 (see below). And no, it doesn't appear to be a coincidence.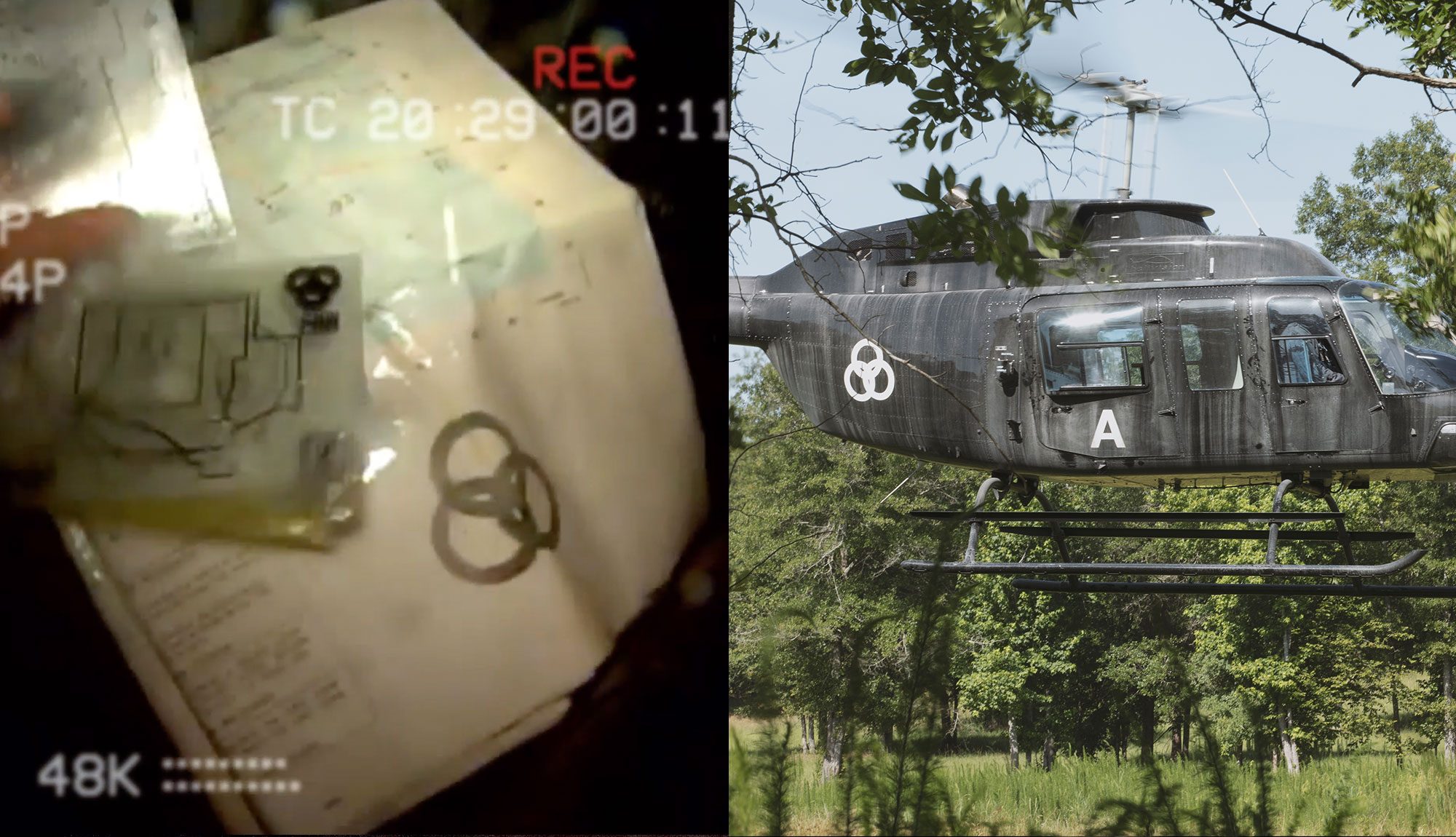 So what does this mean? For starters, we might be on the brink of learning more about Jadis' mysterious helicopter community. Like what are they doing in Texas? Is the armored stranger part of their community? If so, how high up do they rank? Do they know Jadis? We're presuming the events of Fear's Season 5 Premiere occur before Rick got taken in the helicopter. (TWD skipped ahead a year and a half after the events of All Out War, which is when Morgan began his journey to Texas).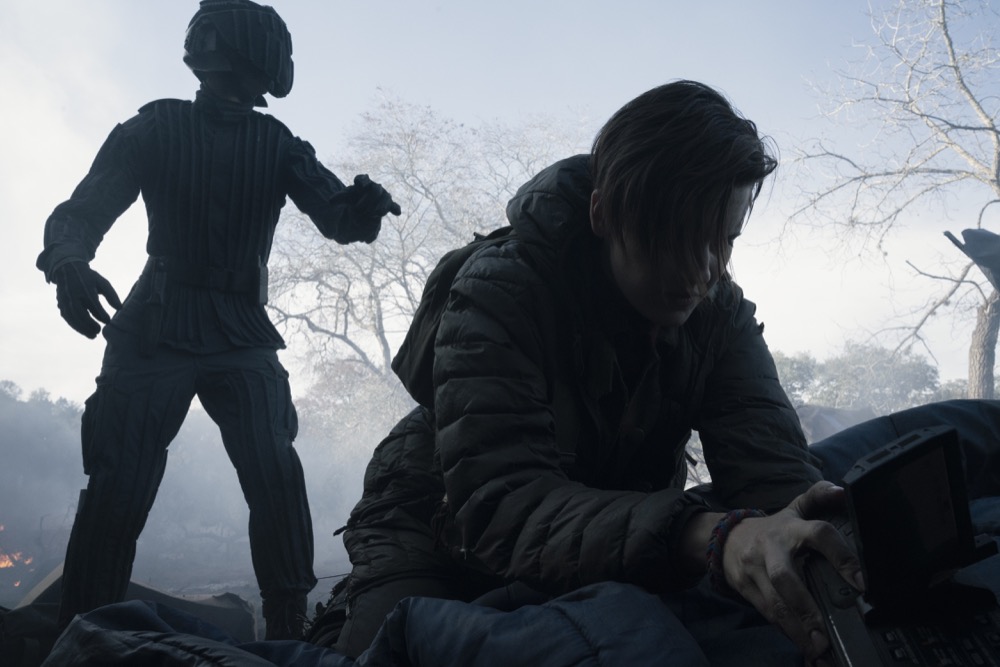 If that symbol is what it seems, then fans might soon get more clues about the community that will presumably be featured in the Rick Grimes movies. Walking Dead Chief Content Officer Scott Gimple teased this very storyline back in March on Talking Dead. "Fear the Walking Dead is coming up in June, and there is a story in the first half of the season that has to do with one of these greater stories of the universe that will bring in some of the things that all of you guys have seen before, and it will expand it out just a little bit more, and then we'll have an announcement," Gimple said.
Additionally, Fear the Walking Dead co-showrunner Andrew Chambliss discussed the matter on Talking Dead this week. "We will learn a lot more about that symbol and the soldier, and it may have some lasting effects on a character on the show," Chambliss said. If you want more info on the symbol, you'll have to keep watching Fear the Walking Dead Season 5.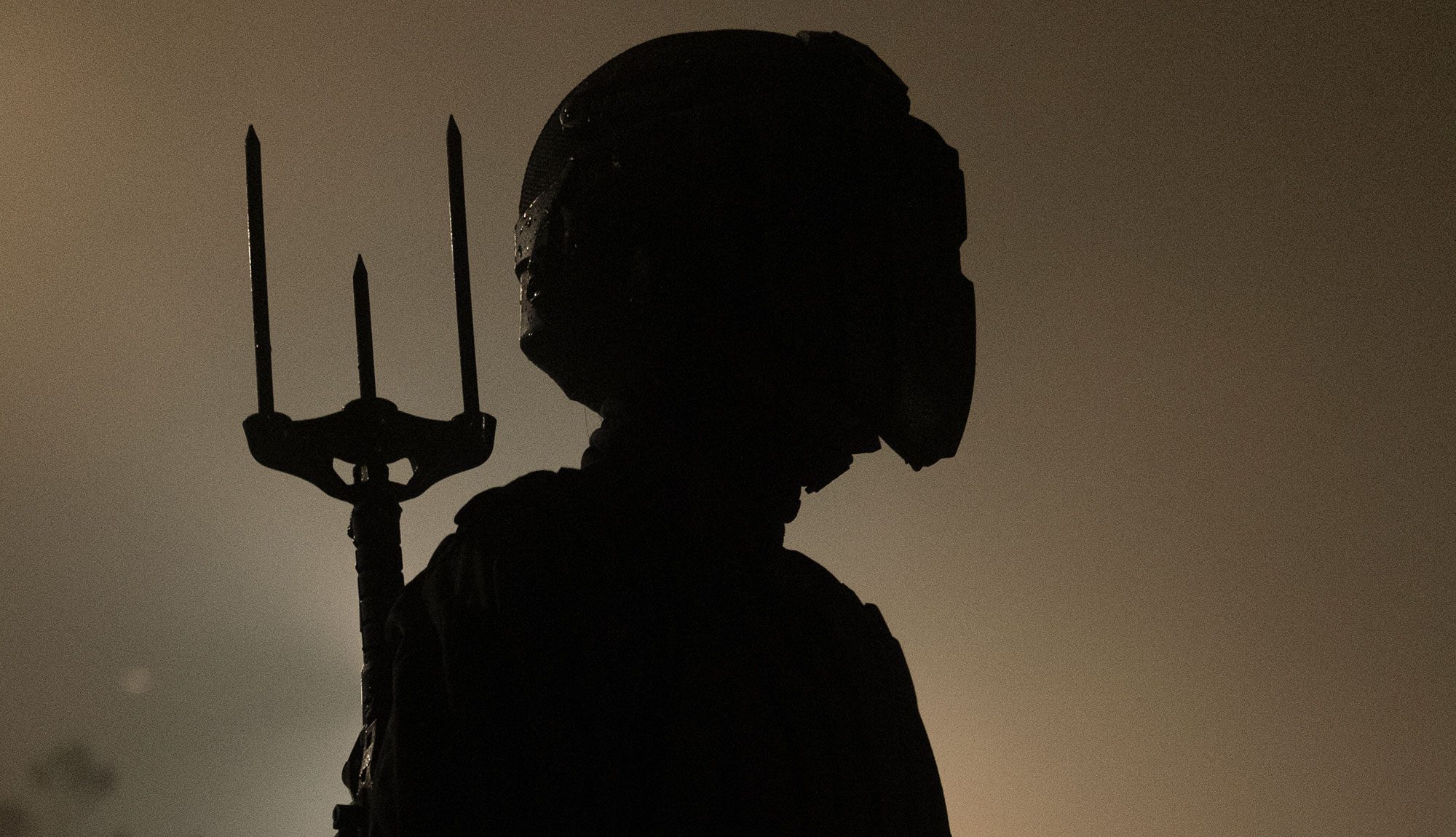 ---
Let's open it up to you guys – what do YOU think it all means? What else do you think we'll learn about this community? Let us know in the comments!