SPOILER ALERT FOR ISSUE #192
---
The Walking Dead Issue #192 is such a giant issue we're giving it a THIRD cover (the second was our blank variant). Due to the nature of the issue, we felt it appropriate to dedicate the third one to Rick Grimes. The cover, officially called THE WALKING DEAD #192 SPECIAL COMMEMORATIVE EDITION, was designed by Walking Dead comic artist Charlie Adlard and features a somber black-and-white Rick Grimes set in front of a blood-red background with his name in gold lettering and comic lifespan (2003-2019) in white. See it for yourself: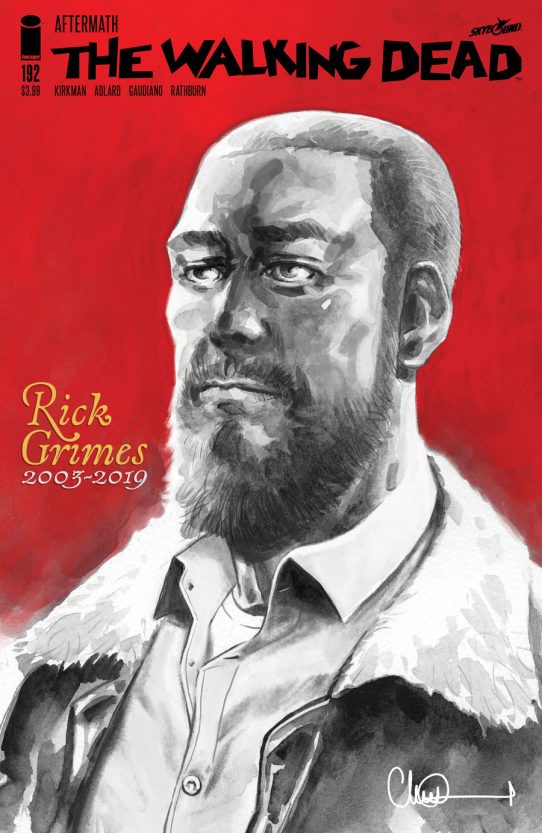 ---
Fans will be able to pick up their own special copy on July 3rd, 2019. Retailers, the Diamond Code for this cover is APR198094 and FOC is June 10th alongside the FOC for #193. Trust us, you won't want to miss out on this.
(Join our Walking Dead Issue #192 discussion here for a chance to win a Robert Kirkman-signed copy).