Our Fear the Walking Dead character Power Rankings have returned for Season 5! See where our characters ranked and let us know in the comments if you agree with the Week One order.
---
1. Morgan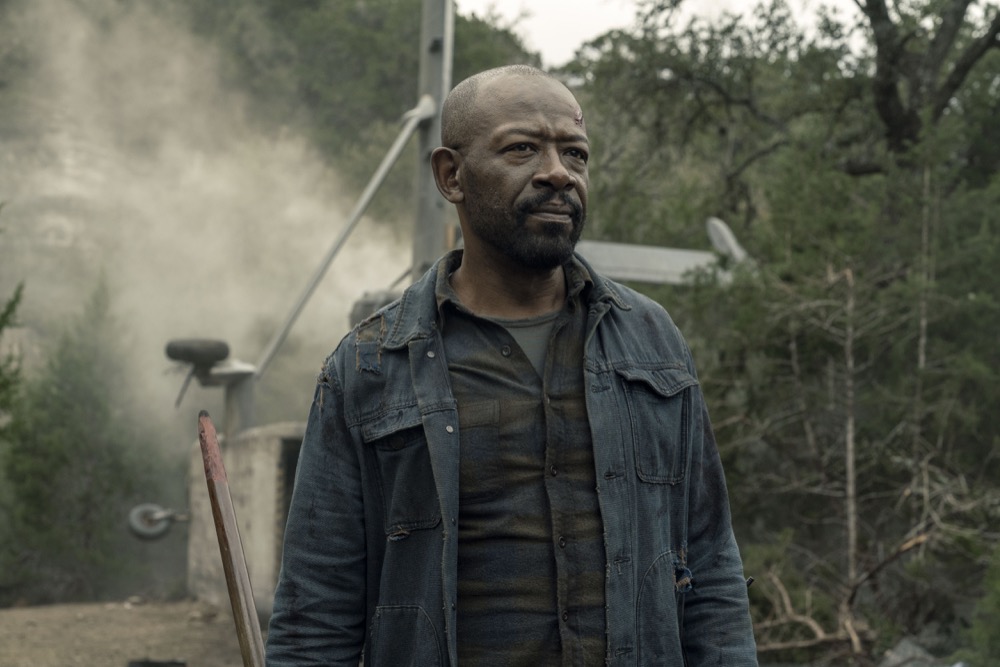 Morgan may not be as clear cut of a leader as Rick Grimes, but he is currently the most powerful character in the show. Sure, his plans led his people on a wild goose chase that nearly got them all killed, but he's the one everyone looks to to make those plans.
---
2. Alicia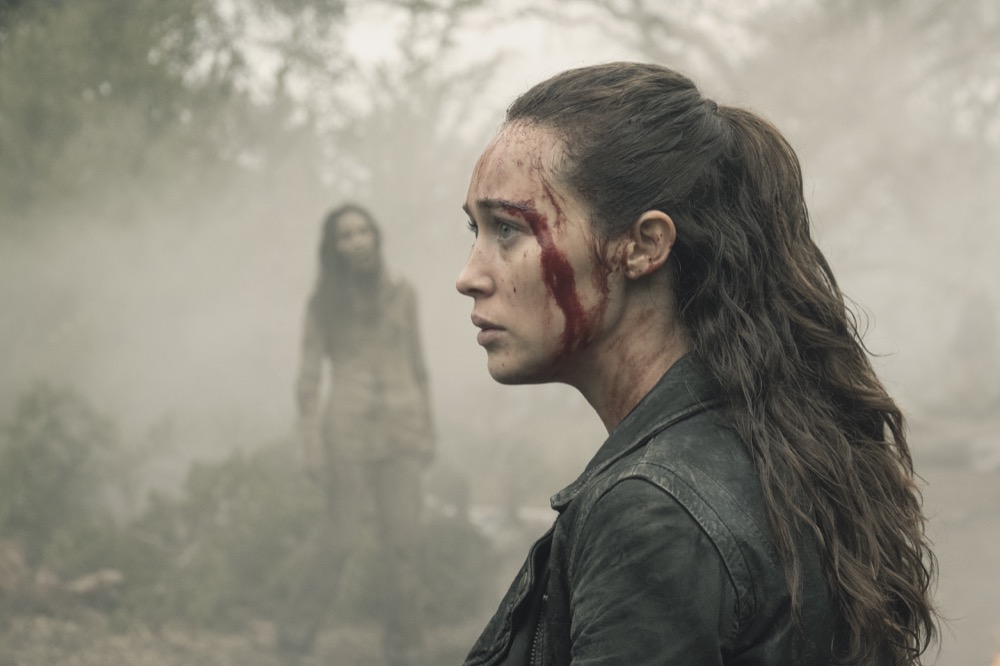 We know, there's a case to be made for Alicia being the tower power-grabber in the ZA, but for now we're keeping her at the second spot. And that's not to say she didn't show off her leadership skills. After all, she helped hatch a plan after the plane crash, made nice with new survivors, yelled at new villain Logan, and challenged Morgan's failed plans. PLUS, she battled walkers with a propeller. I mean come on!
---
3. Logan (NEW)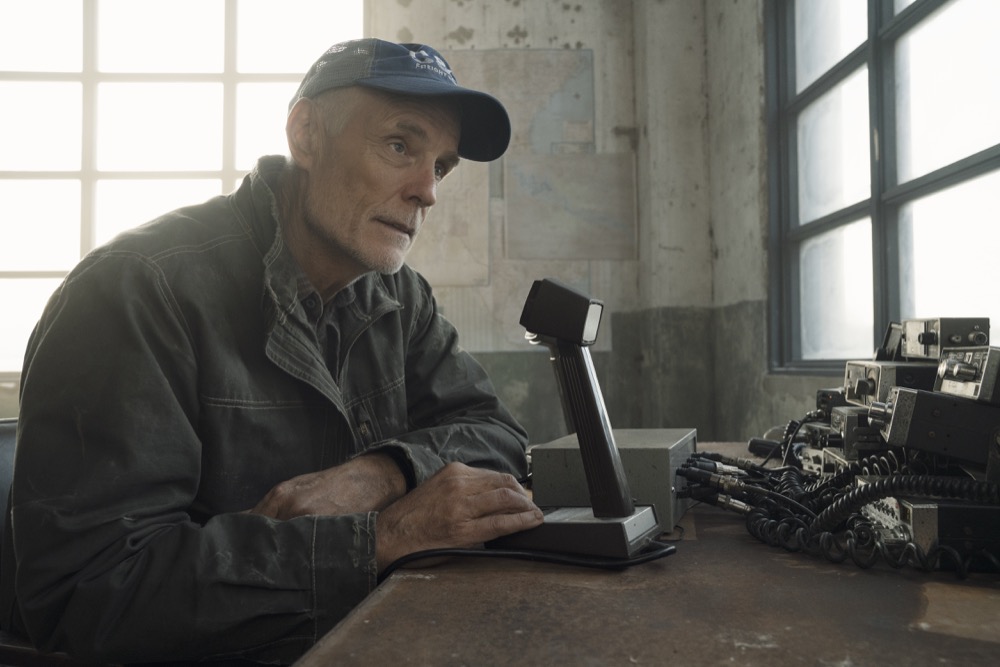 Logan's an interesting new character who, like Taka in Season 3, just wants his property back. But instead of poisoning his enemies with Anthrax, Logan sent half our heroes on a wild goose chase to a radiation-plagued outpost miles away. Although Strand, Sarah, Wendell, and Charlie are at his doorstep, it seems like he's got his old Mill locked down pretty securely. Keep an eye on this guy throughout the season.
---
4. June (-1)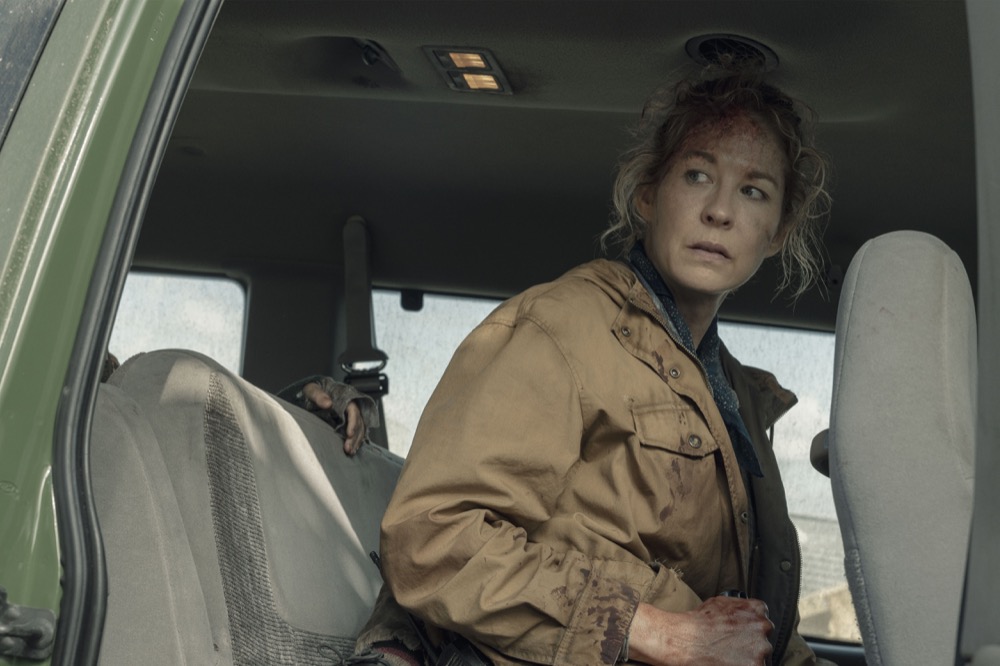 June's skills as a doctor nurse have saved our heroes yet again. Thanks to her, Luciana is still alive.
---
5. John (-1)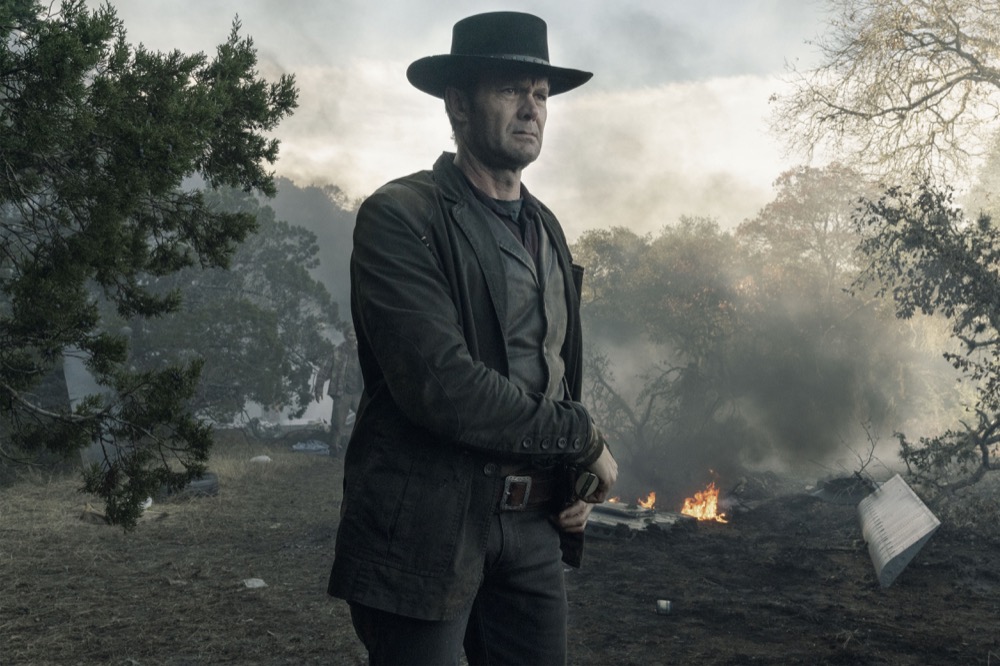 John picked up where he left off last season as the kind-hearted cowboy with an auto-aim cheat code. We're happy we got to see him battle walkers and his inner guilt over lucking out so far in the apocalypse.
---
6. Strand (+2)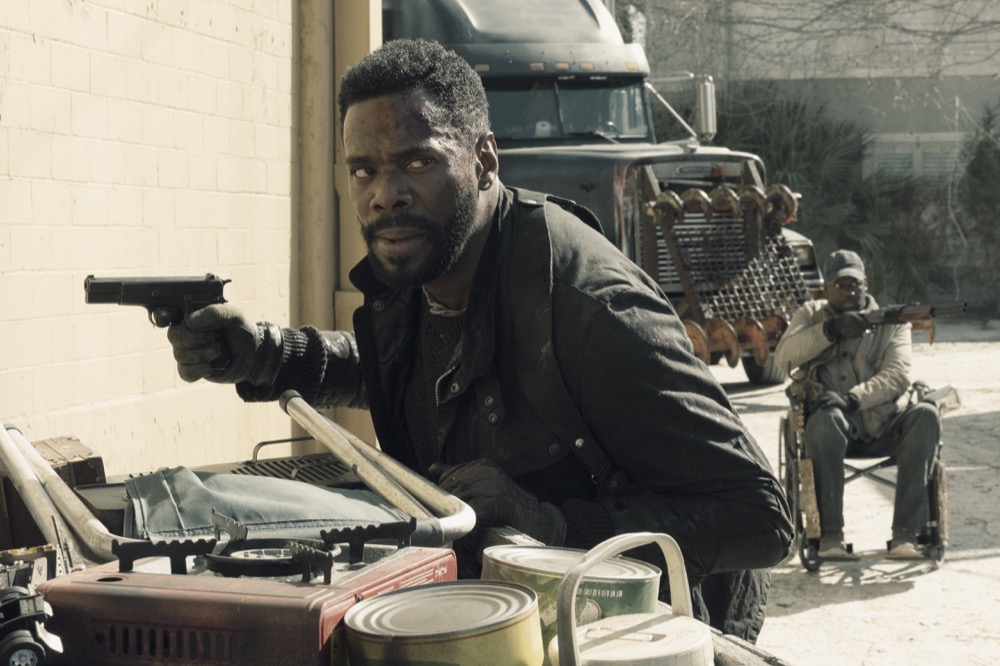 Thanks to Logan, Strand is Stranded (I'm sorry) from his friends once again. Although he has Sarah, Wendell, and Charlie helping him out, he'll need more firepower if he intends on re-claiming the Mill. Perhaps he can get an assist from his old "friend" Daniel Salazar…
---
7. Sarah (-2)

Sarah's only getting moved down to make room for some new characters. You should be excited to for her storyline this season.
---
8. Wendell (-2)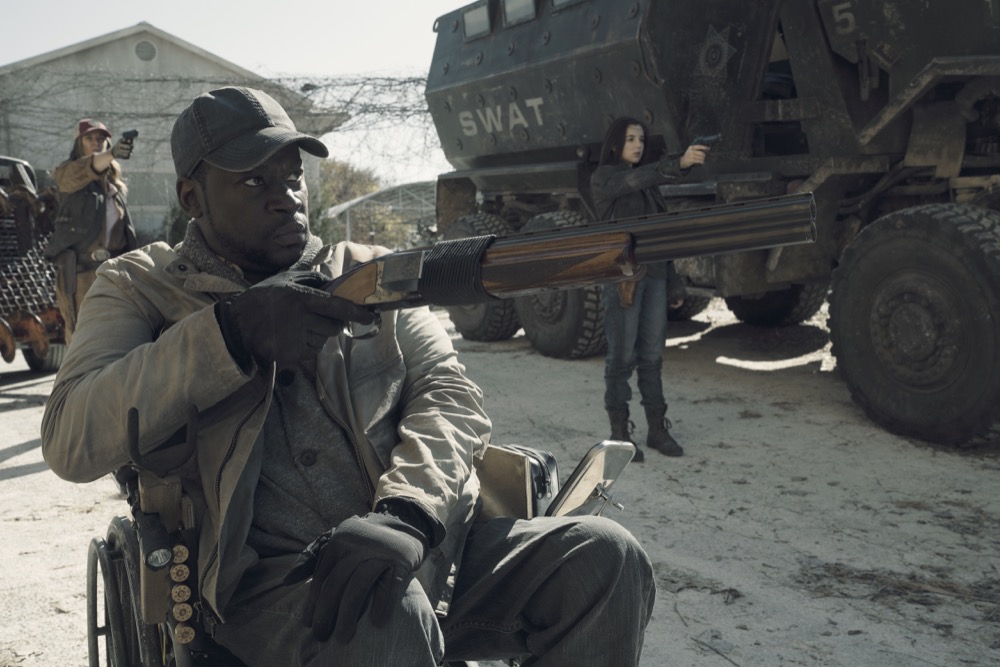 Same with Wendell. God, he looks badass holding that shotgun.
---
9. Charlie (+1)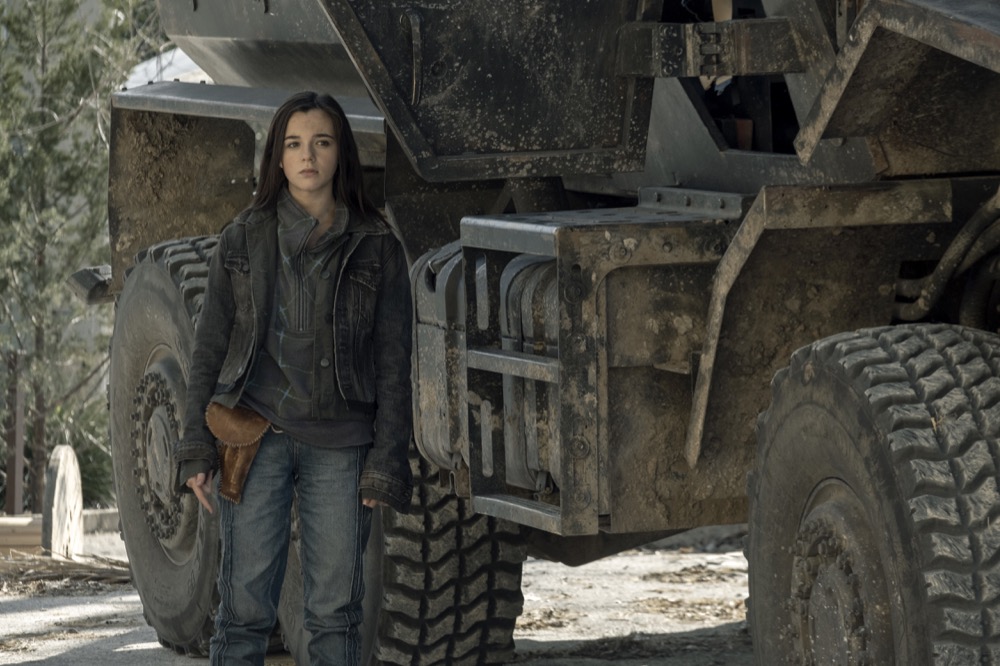 Charlie is no longer the double-crossing little girl we met in Season 4. It's time for her to put her skills to the test, and it looks like we'll see that in action very soon.
---
10. Althea (-1)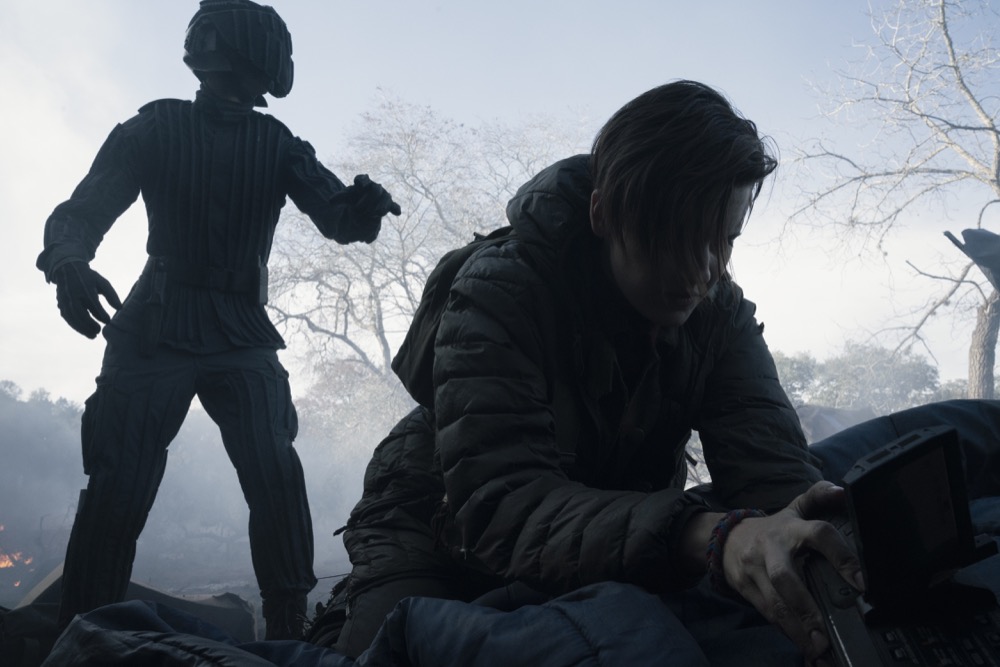 Althea's getting moved down because she got knocked out and captured by a mysterious armored soldier. Is this someone from the helicopter community that took Rick away? Sure looks like it!
---
11. Annie (NEW)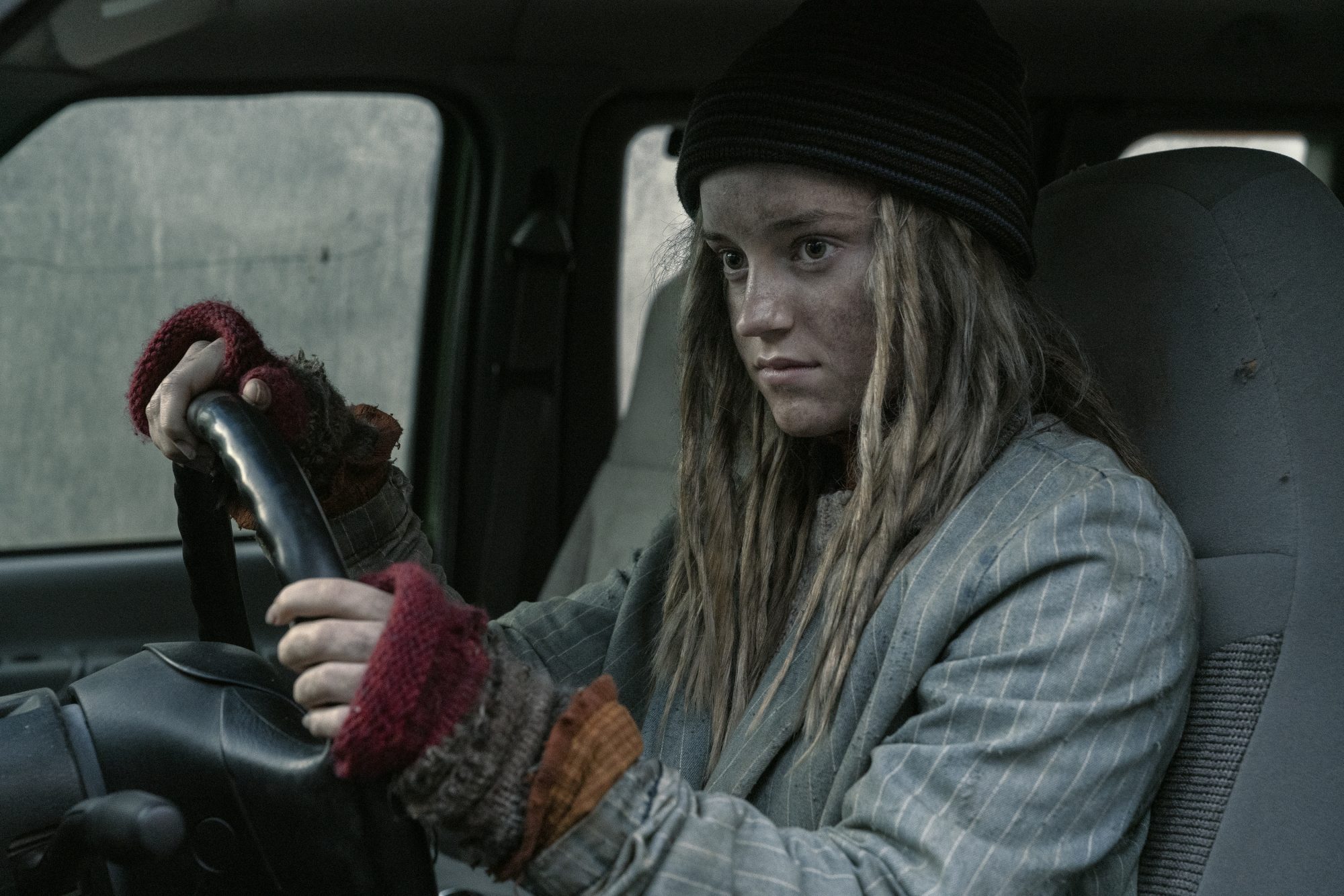 Annie looks like she's seen some shit. As the adolescent leader of children in a dangerous area of the ZA, expect to learn MUCH more about Annie in the coming episodes.
---
12. Max (NEW)
Max seems like a reasonable apocalypse companion. Although these kids' motives are murky, at least they're willing to help our friends.
---
13. Dylan (NEW)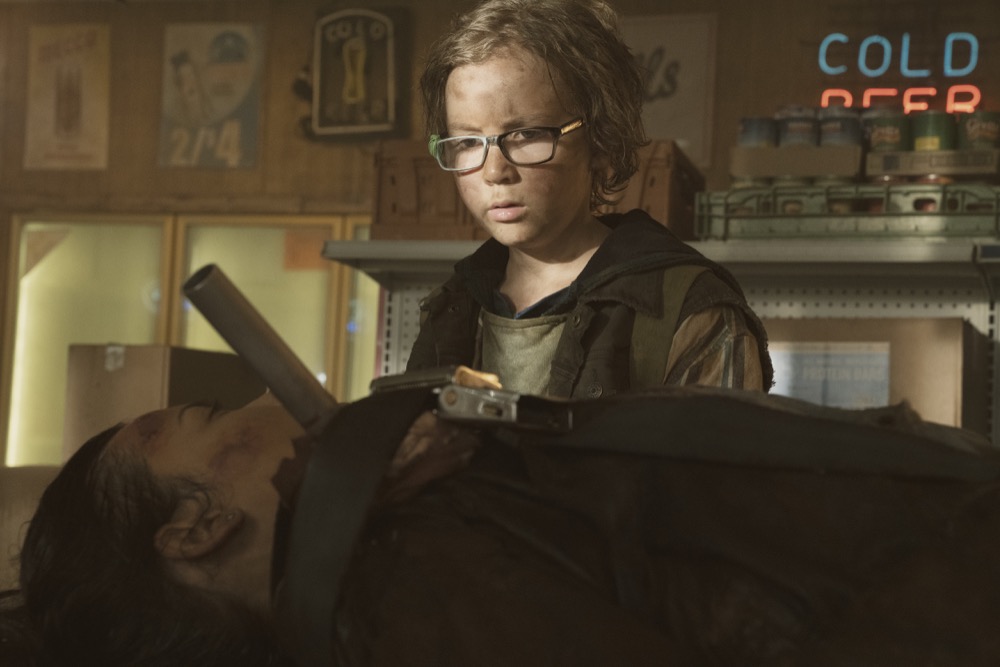 We didn't learn too much about Dylan this episode, but like his friends, expect to see more soon.
---
14. Luciana (-7)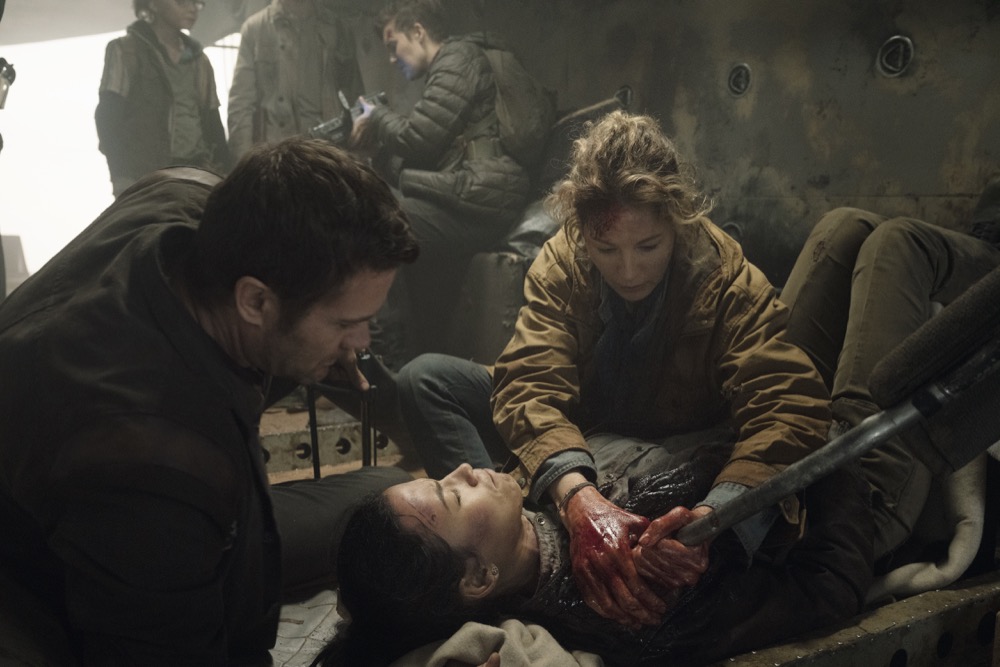 Sorry Luci, but you're getting moved all the way down for your severe plane crash injury. We know, it doesn't seem fair. But until you have fewer metal rods jutting out of your shoulder, we're going to have to keep you at the bottom of our rankings.
---
What did YOU think of our first Season 5 Power Rankings? Let us know in the comments!