This is it – our final Walking Dead character Power Rankings for Season 9. We ranked our list not just based on the last episode, but each person's position as they head into Season 10. Additionally, we compared everyone to their week one rankings (if applicable) to show you how they've evolved. Let's dive in!
---
1. Michonne (+1)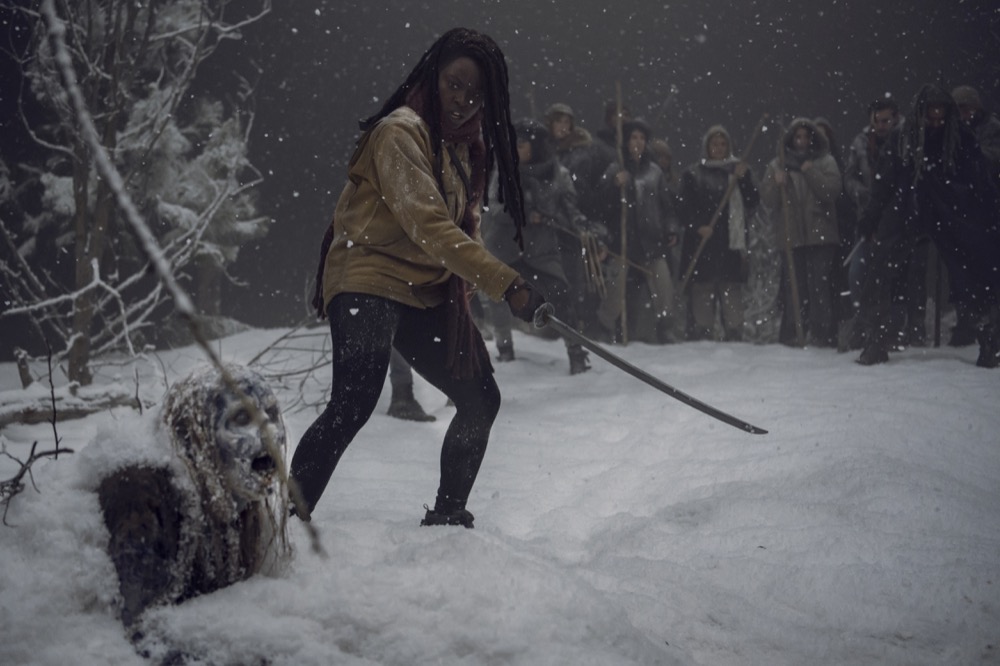 After a whirlwind season that jumped ahead six-and-a-half years we realized Michonne is currently the most powerful character in The Walking Dead. Following Rick's disappearance, Michonne became a stronger leader, mother, and friend. It's a lot more than we can say about Alpha, whose brutality will only get her so far. Now that the spikes are behind them and the Kingdom has fallen, Michonne holds more cards than ever. Her biggest question going into Season 10 will be how she plans to deal with the Whisperers.
Week One Ranking: 4 (Overall: +3)
---
2. Daryl (+1)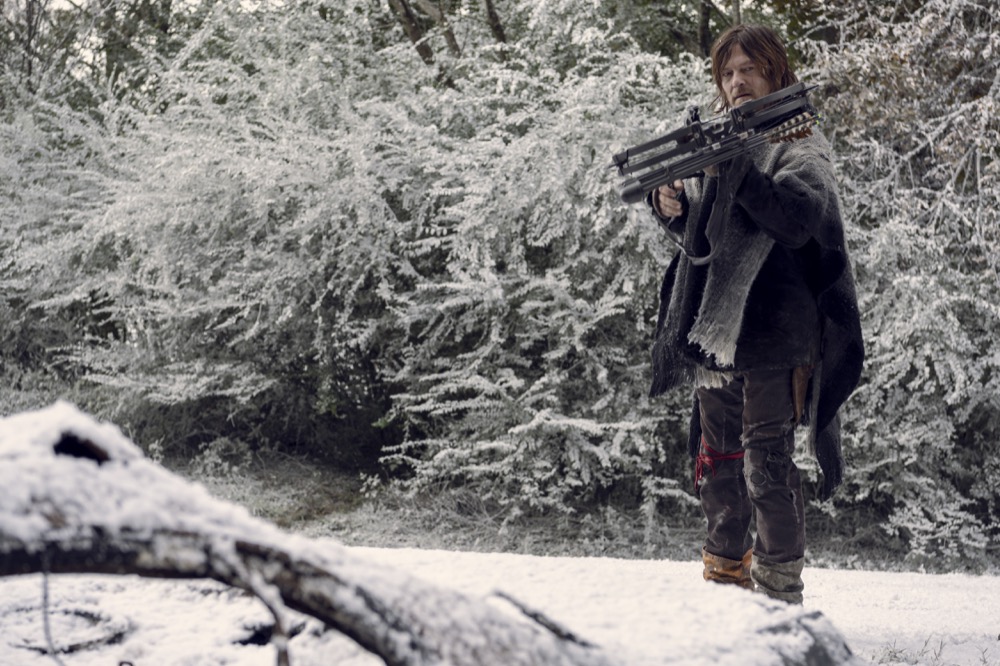 Daryl underwent an extraordinary evolution this season. Never seeing himself as a leader, Daryl was forced to become one when the Whisperers arrived at Hilltop. He may not be a soap-box speech-giving leader like Rick, but Daryl has risen all the way from self-imposed isolation to community hero all in the span of a season. Funny how far some encouragement from Carol can take you.
Week One Ranking: 7 (Overall: +5)
---
3. Alpha (-2)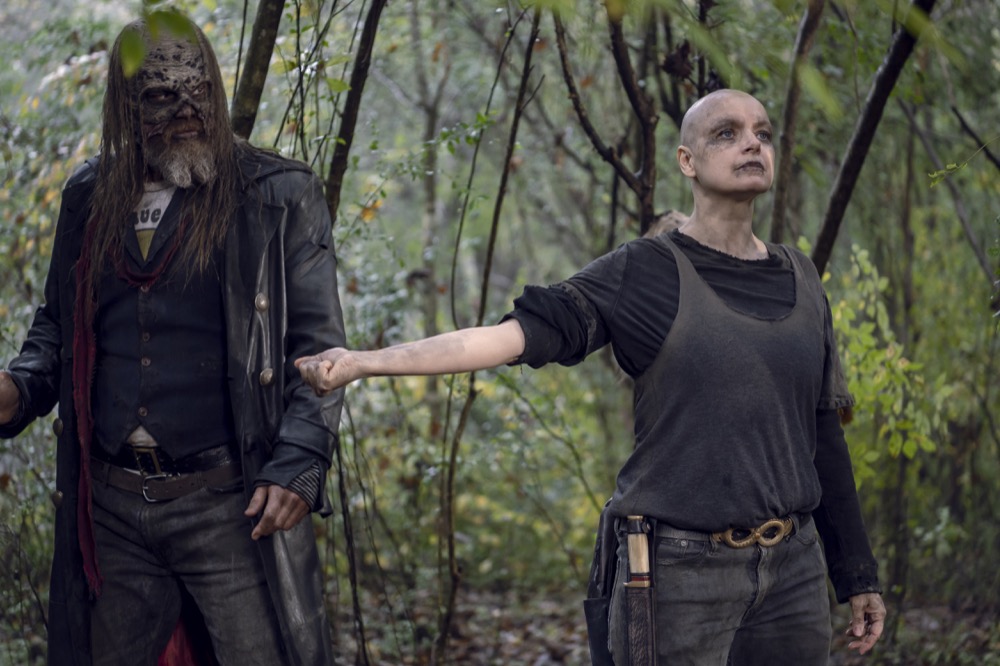 Alpha may have beheaded ten of our survivors, but that winter must have set her and her people back a bit, right? If walkers are literally frozen enough to shatter when they're touched, then the Whisperers at least got pneumonia. Either way, Alpha still wields an inordinate amount of power and will probably take the hiatus to prepare for a possible retaliation. Not sure if her getting whipped in the arm will help, but might as well try?
---
4. Carol (+1)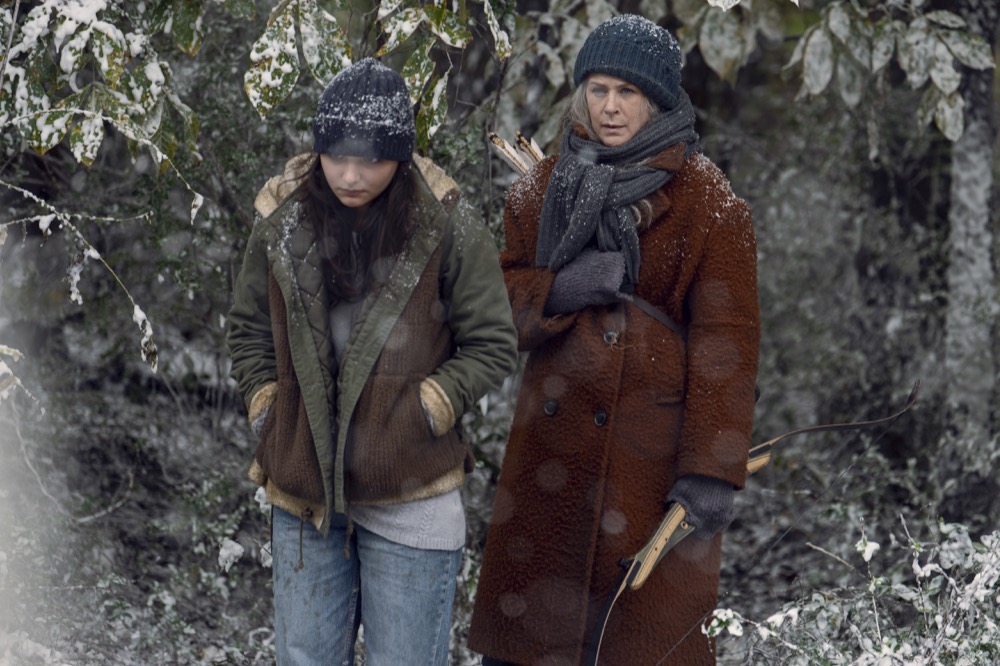 Carol began and ended the season as a queen. Sure, she may have lost her King, their Kingdom, and their son, but Carol is still looking more royal than ever. Ending "the fantasy" with Zeke is difficult, but Carol needs time to heal. Plus, Lydia reminds her she can still use her pain to help others. No doubt she'll be tempted to seek revenge against Alpha, but the question is will she?
Week One Ranking: 5 (Overall: +1)
---
5. Beta (-1)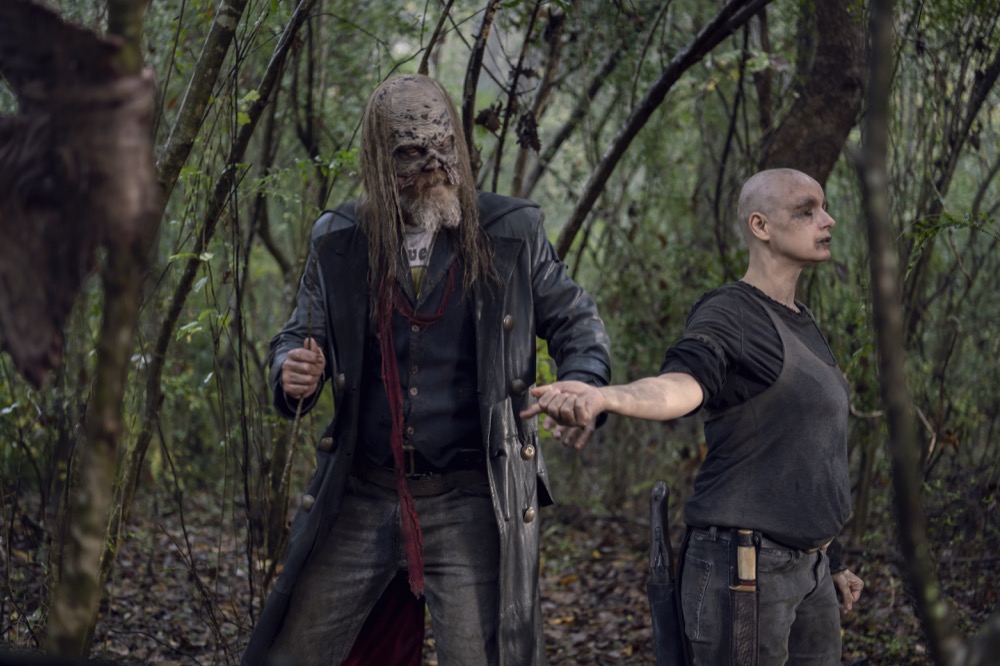 Beta's arguable the most physically frightening villain The Walking Dead has ever seen. His giant stature towers over everyone (seriously, how did Daryl not spot him in that walker herd outside of the building?) and his presence sends chills down anyone's spine. If his comic arc is any indication, Beta is here to stay for at least another season, and that's not good news for our heroes (especially Father Gabriel).
---
6. Father Gabriel (+3)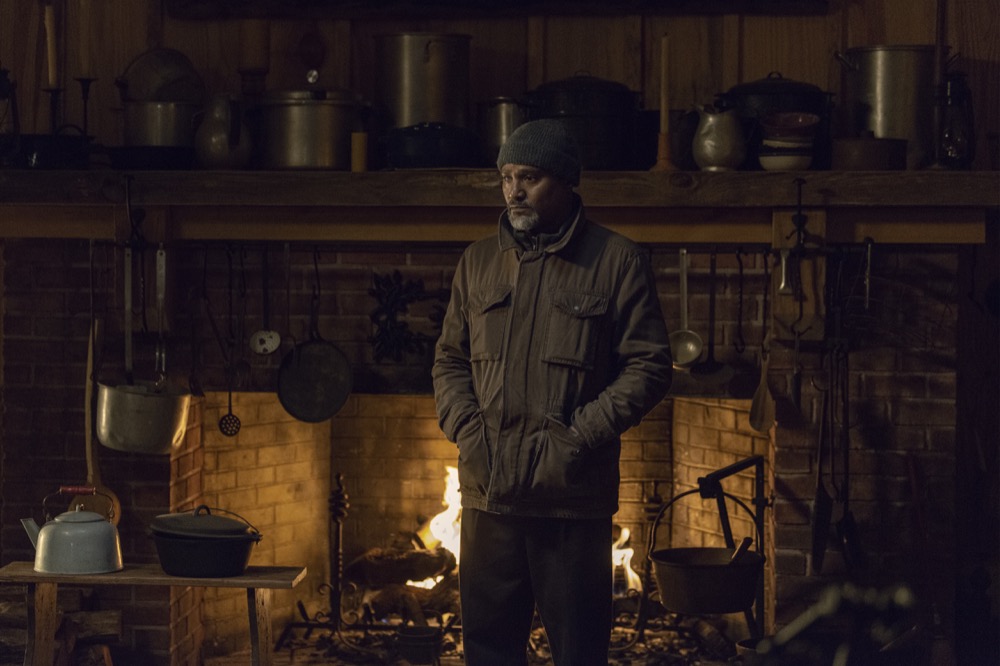 Speaking of! We're as surprised as you that Father Gabriel has risen so much in a season, but six-and-a-half years can really change a person. Gabe has glowed ALL the way up to being Rosita's boyfriend and one of Michonne's most-trusted advisors. He's kind of like the Lord Varys to Michonne's Daenerys, and that deserves a major promotion.
Week One Ranking: 17 (Overall: +11)
---
7. Ezekiel (-1)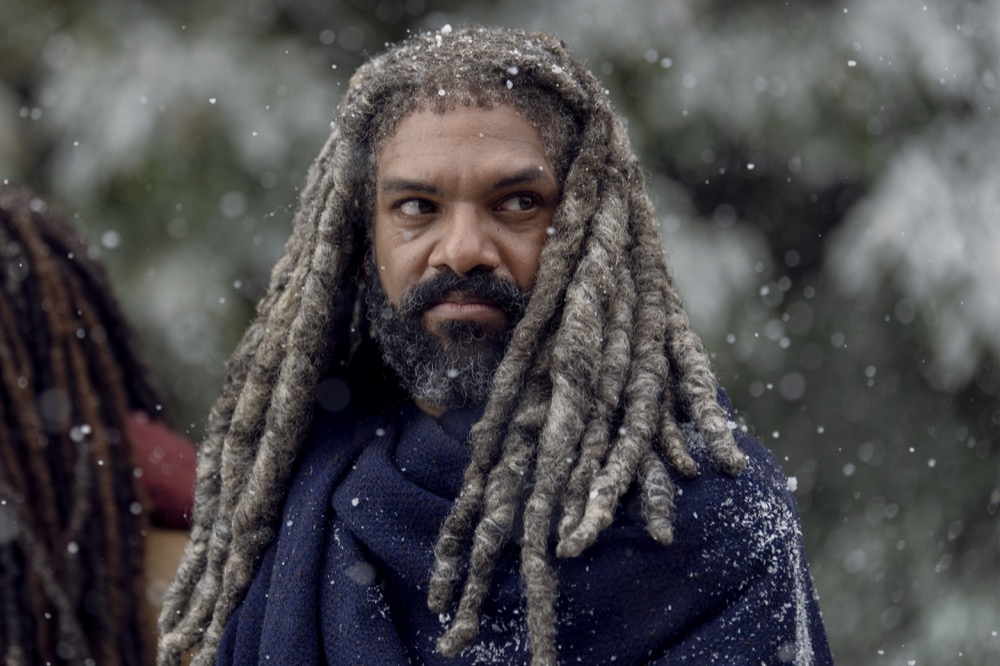 Ezekiel may have lost his home, but he'll never lose his Kingdom. Still, Zeke doesn't rule over a community anymore (though we heard Hilltop is taking applications), so we're forced to move him down a bit. Losing his son and Queen all in a couple of months will be difficult to process, but we're sure if anyone can move on it's him. Just look how happy he is at the end of the finale! He can do this, right?
Week One Ranking: 3 (Overall: -4)
---
8. Negan (+11)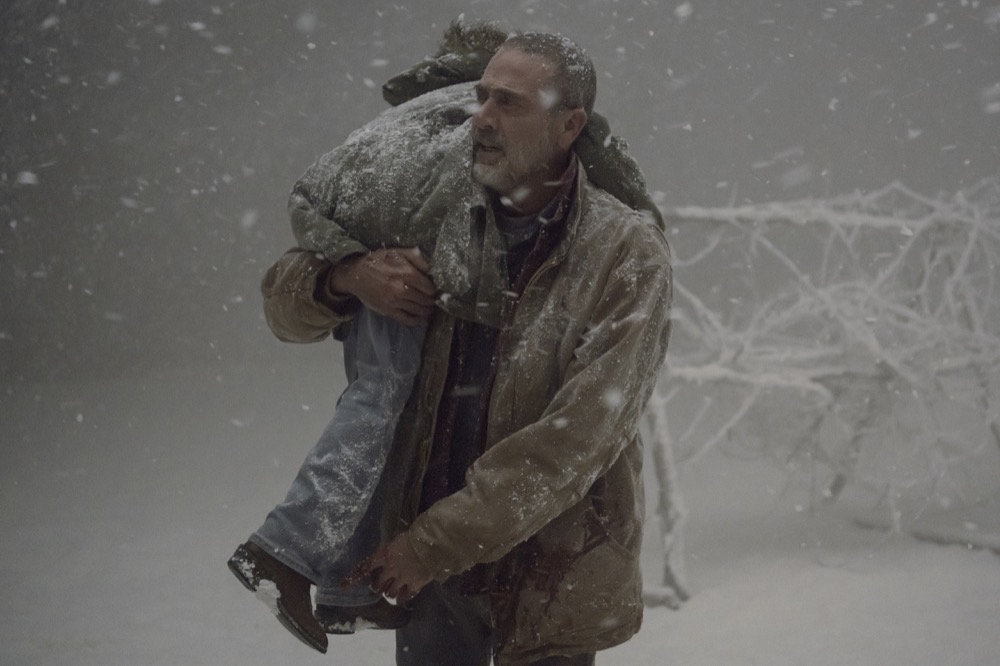 Negan surprisingly made the biggest jump this season. Despite his deadly past and his current incarceration, it's clear he still holds power in Alexandria (even if it's from a cell). Michonne skeptically trusts him, Judith adores him, and it's looking more and more like he'll eventually earn a spot in the community. Also, how was NEGAN the only one to run after Judith in the blizzard? Like…?
Week One Ranking: 19 (Overall: +11)
---
9. Lydia (-2)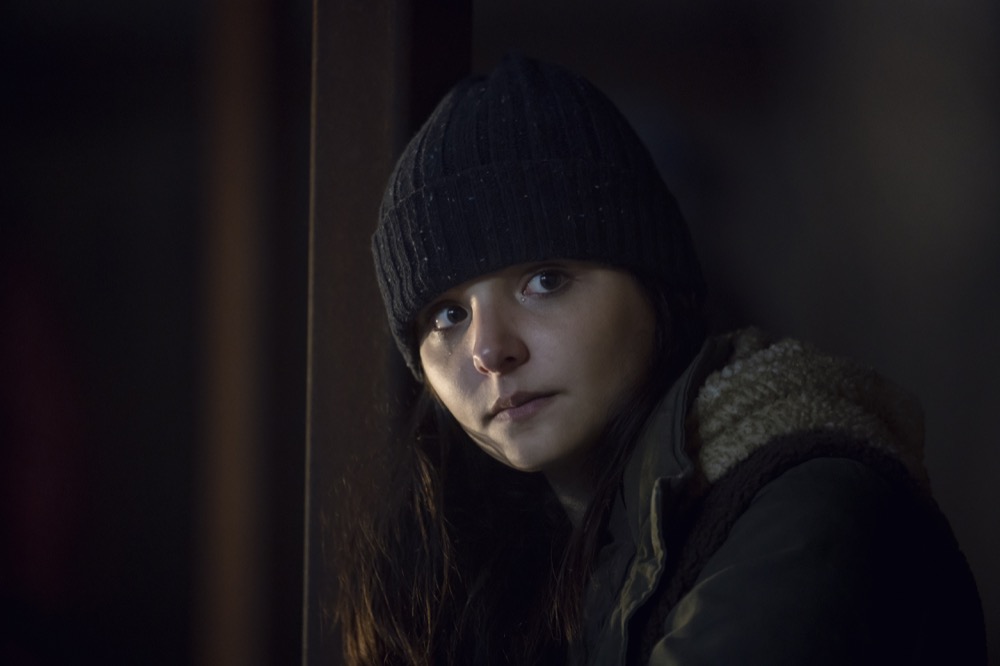 Lydia understandably blames herself for her mother's victims. Thankfully, Carol has seen herself reflected in Lydia and has made it her mission to save her, like she has tried with other kids in the past. With Henry gone, it's unclear what's next for Lydia – her story in the comics is now almost irrelevant. But however she moves on, we hope she'll help her new family fight back against her old.
---
10. Connie (-2)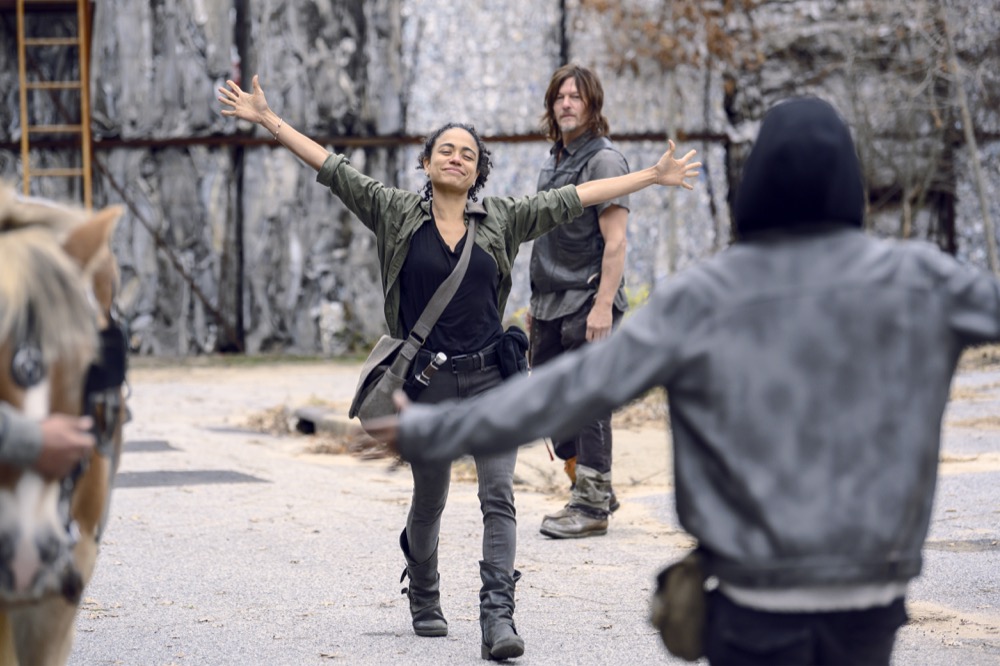 Speaking of breaking away from the comics, Connie has exploded off the page and become one of the most vital survivors in our group. Whether you ship her with Daryl or not, Connie has stood out among our crowded cast of characters.
---
11. Aaron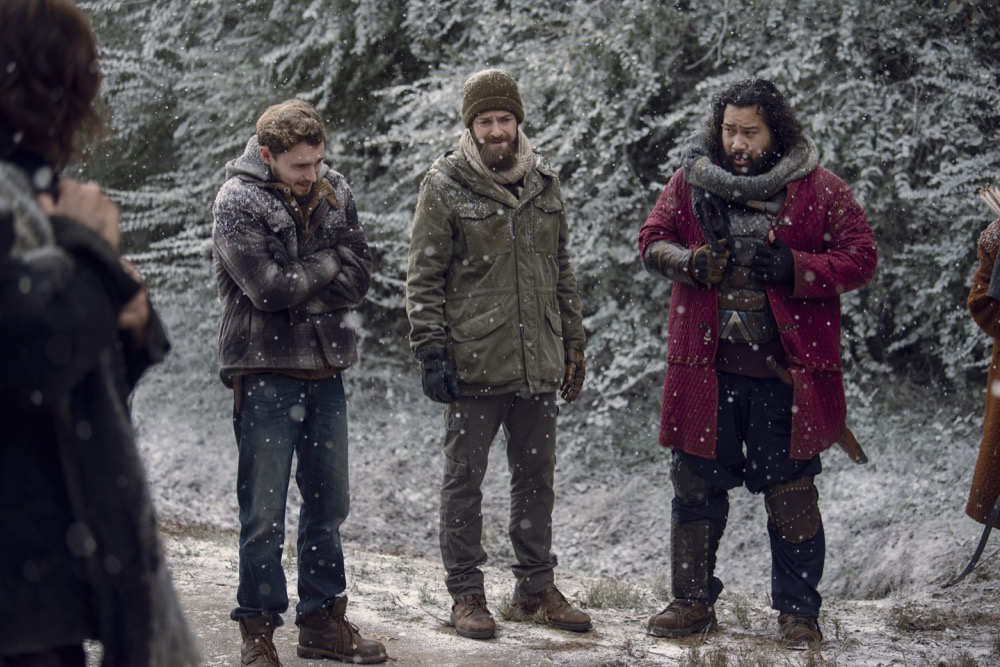 Aaron lost his man and his arm all in one season. But loss is common in a zombie apocalypse. What Aaron has gained is a new outlook on life. As a father and an Alexandrian councilman, Aaron has earned the right to be this high on our list.
Week One Ranking: 13 (Overall: +2)
---
12. Jerry (-2)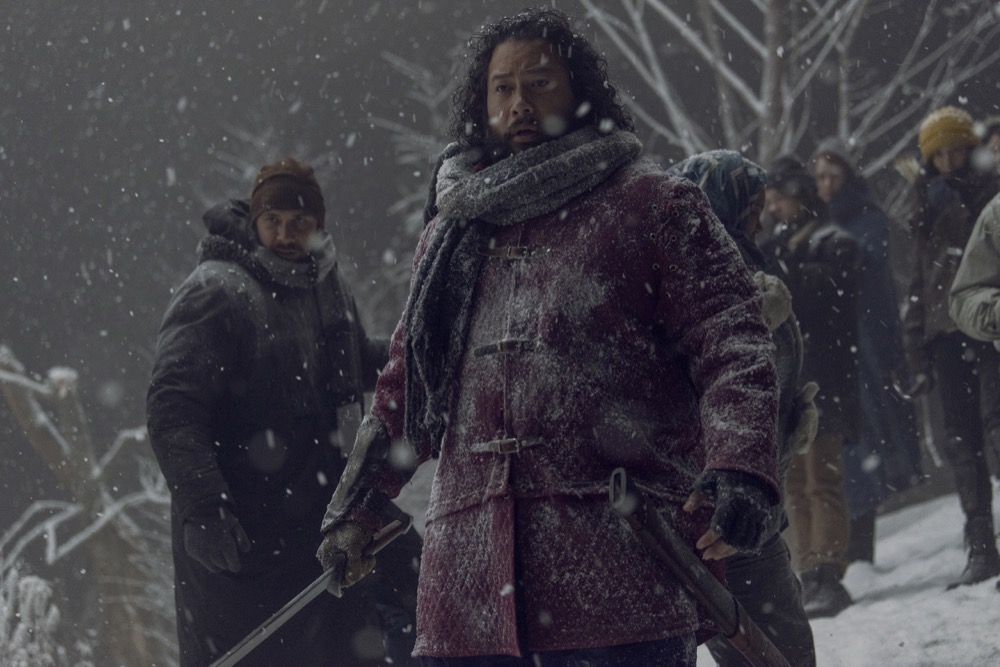 Jerry regressed this season because the Kingdom fell and Alpha and Beta were introduced. Otherwise, Jerry has been his usual self (which is a badass teddy bear). With the Kingdom gone it'll be fascinating to see what he does next, but whatever it is we're happy that Nabila and the kids will be a part of it.
Week One Ranking: 9 (Overall: -3)
---
13. Judith (-1)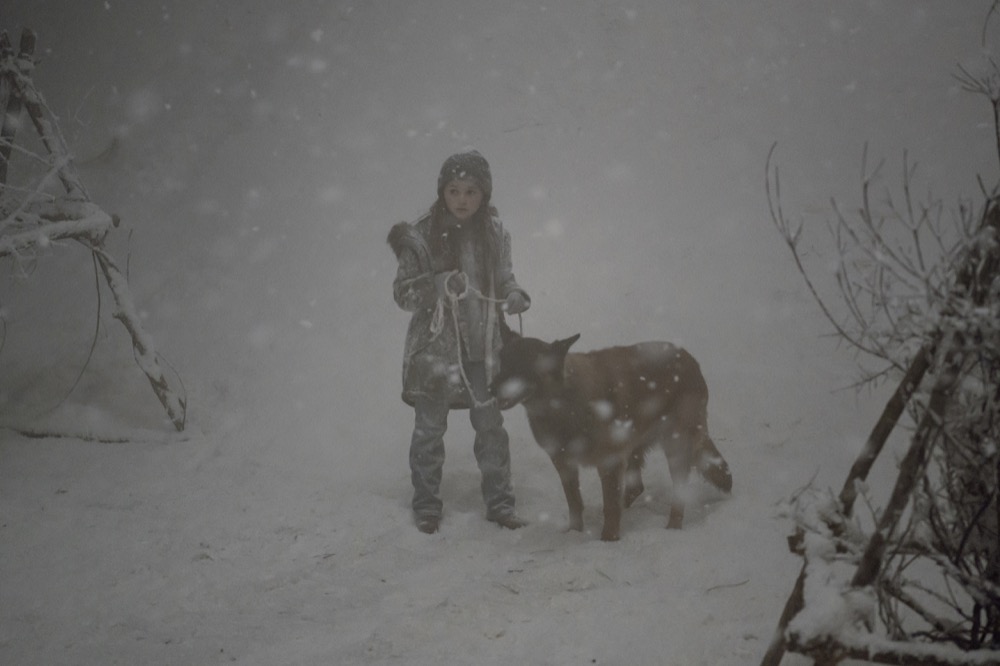 You can tell Judith grew up in a zombie apocalypse. You can also tell that Michonne and Rick Grimes are her parents. All of that culminates into this badass 10-year-old who has more grit and bravado than most of our heroes have combined. Of course she has some growing up to do, but she's well on her way to being the most powerful character in the show. Yeah, we said it.
---
14. Eugene (+2)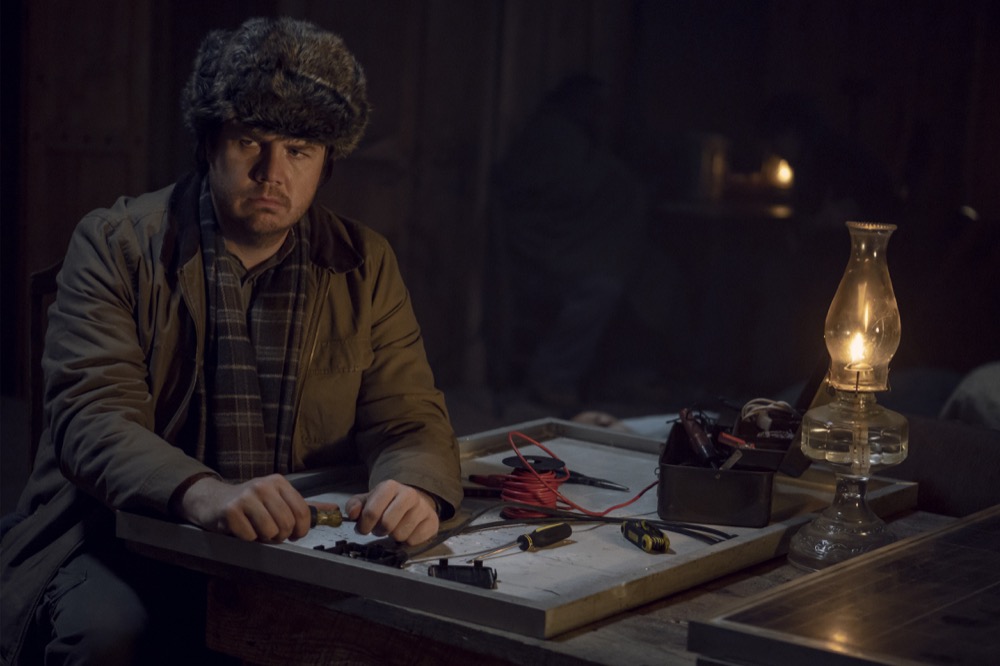 Like the comics, Eugene's intellect is his greatest strength. What he lacks in zombie-killing skills he makes up in quick-thinking and resourcefulness. This radio he restored could be their key to a better world, that is if the show follows the comics. Overall, Eugene only regressed because of Alpha and Beta's introduction and Negan's renewed importance.
Week One Ranking: 11 (Overall: -3)
---
15. Siddiq (-2)
Siddiq serves a vital role as Hilltop's resident doctor. If all goes well he'll help deliver Rosita's child and continue to support our heroes when they need him. Additionally, his speech to everyone at the Fair following the pikes showed how far he's come since Carl rescued him in the woods in Season 8. But outside of that, he's moving down from his 901 ranking now that there are new power brokers in the apocalypse.
Week One Ranking: 10 (Overall: -5)
---
16. Magna (-2)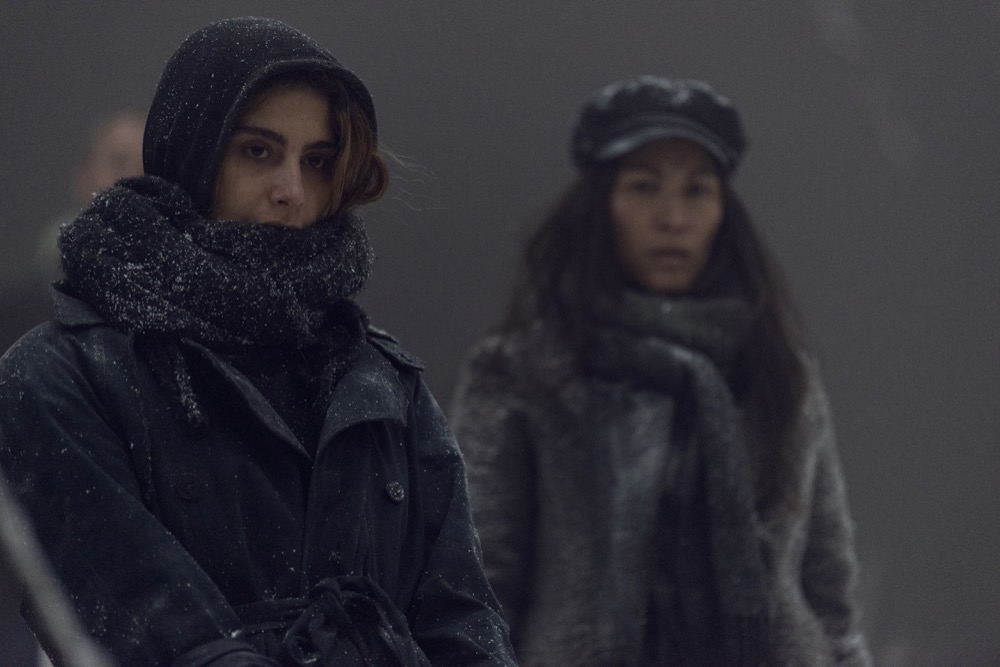 Magna and her group have been a welcome addition to the show. We've already seen a lot more from them in Season 9 than we did in the comics at this point. Although we can't tip our hat on what Magna will be up to in Season 10, we're sure she'll continue to play a big role.
---
17. Rosita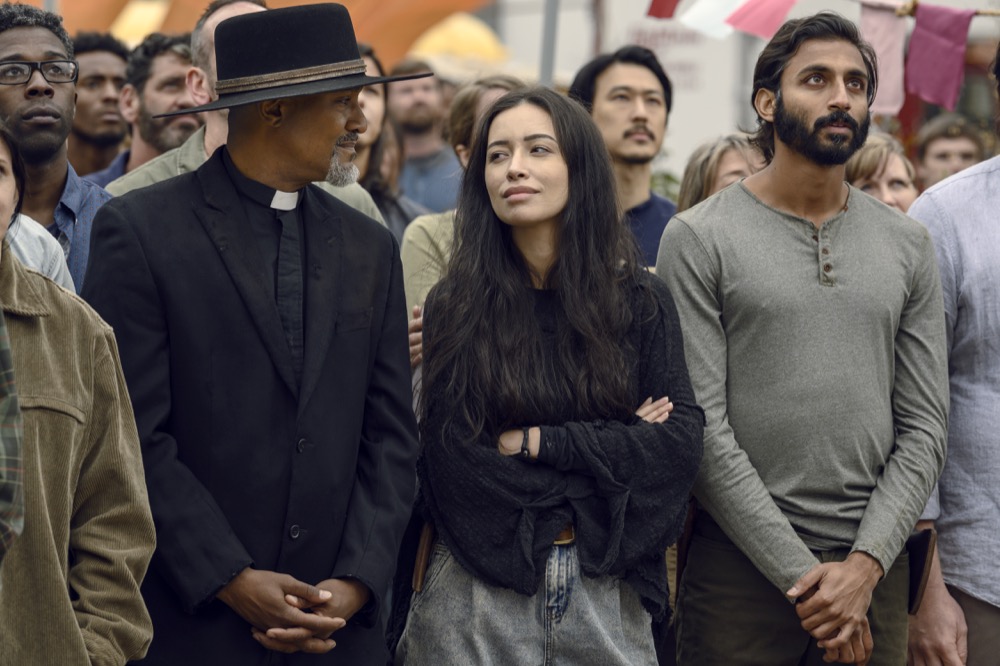 Rosita had some amazing moments this season; from her bridge recon in the premiere to helping Eugene hide from Whisperers to shacking up with Father Gabriel to finding out she was pregnant with Siddiq's baby, it's been a long journey for Rosita. However crazy her journey was, her pregnancy has slightly hampered her power among the survivors. Not to say pregnant women don't have power, Michonne disproved that in 914. But since Rosita HAS been pregnant (and recovering from her close call with the Whisperers) we haven't seen her do much, so we're bumping her down.
Week One Ranking: 12 (Overall: -5)
---
18. Yumiko (-3)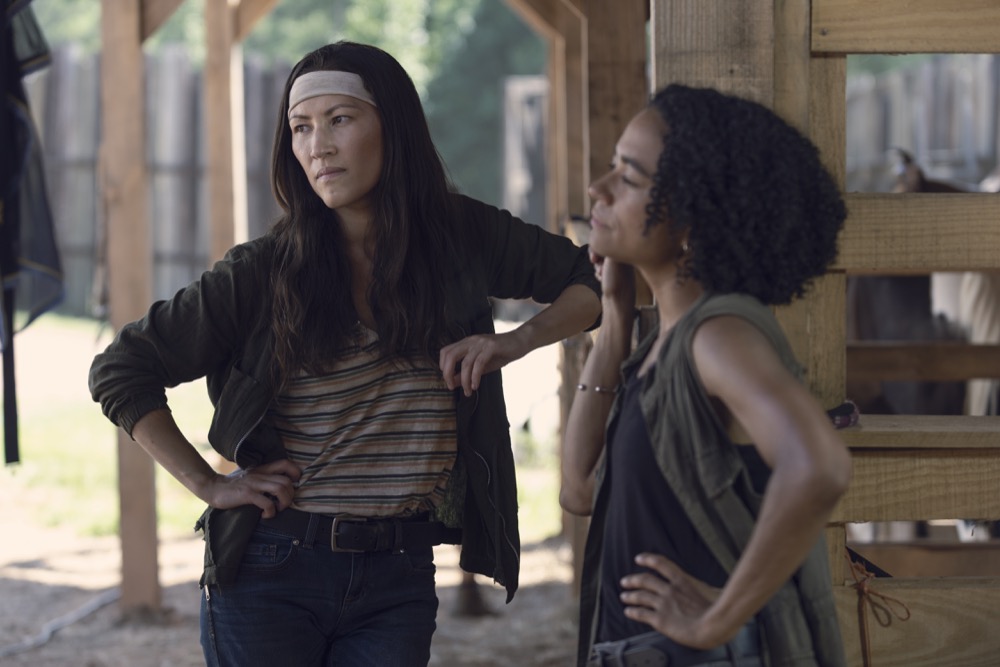 It wasn't easy for Yumiko (and her group) to integrate into our group of survivors, but by the end of the season it was like she had been there the whole time. Being present with Daryl, Michonne, Carol, and Siddiq during the pikes reveal solidified her as one of them. Also, we're hoping for some more sweet bow kills in Season 10.
---
19. Kelly (-1)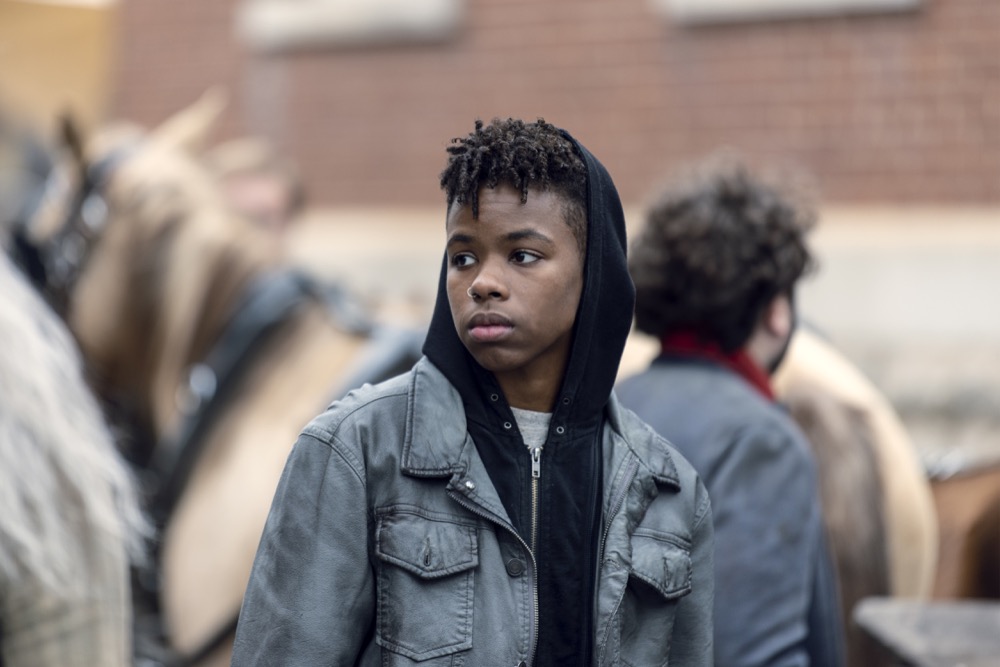 We want to put Kelly higher on the list just for her gut-wrenching emotional scenes this season. But we have to grade on power, and right now she ranks just slightly lower than the rest of her group. We still love you though, Kelly. Keep being a badass – we can't wait to see what you do in Season 10.
---
20. Alden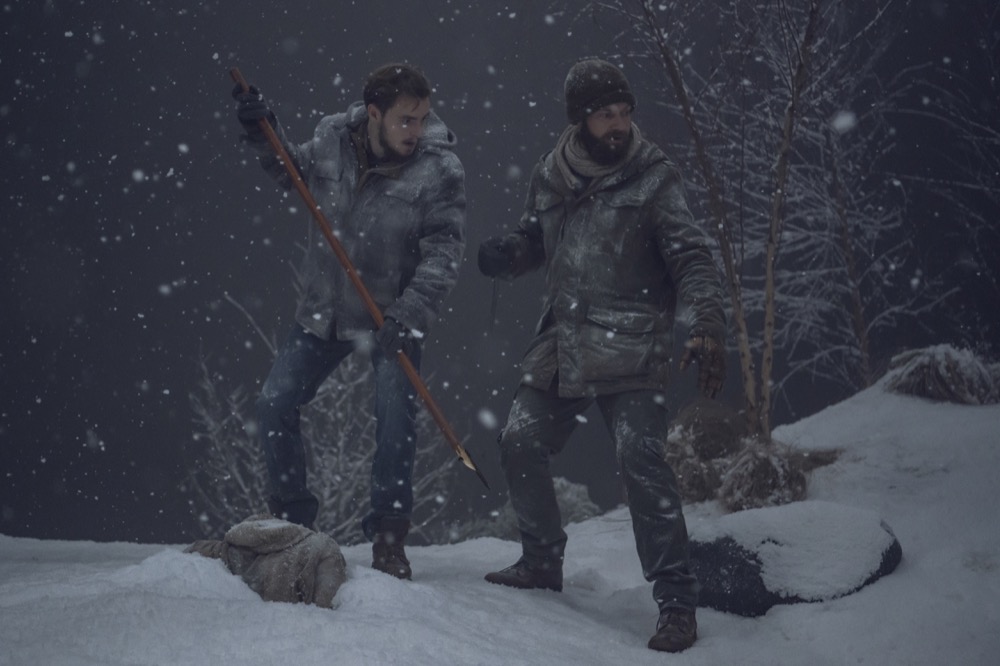 Like Magna's group, Alden has also found his place with our heroes. But outside of blacksmithing, getting kidnapped, starting an indie band with Luke, and losing Enid, Alden hasn't had a lot of power this season. It could change in Season 10, but for now we're lowering him.
Week One Ranking: 16 (Overall: -4)
---
21. Luke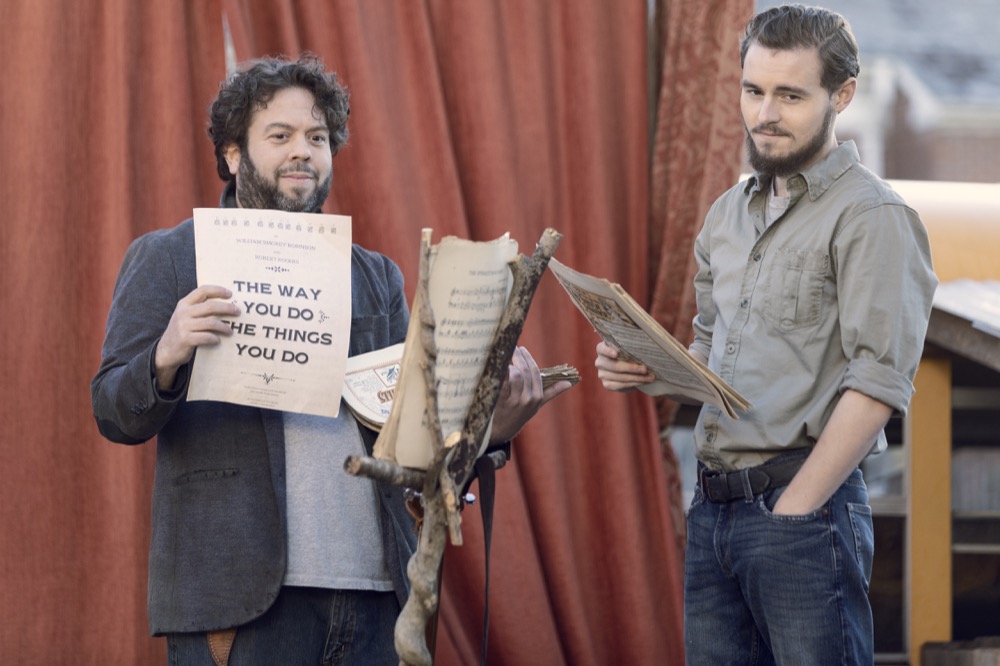 We love having Luke in the show. Like Eugene, he may not have sweet walker-murdering skills like the rest, but he does play a fun role in the community. Still, Luke doesn't hold a lot of power, which is why we've relegated him to the bottom. But that's not a diss, we're just happy to have him.
---
Off The List In Season 9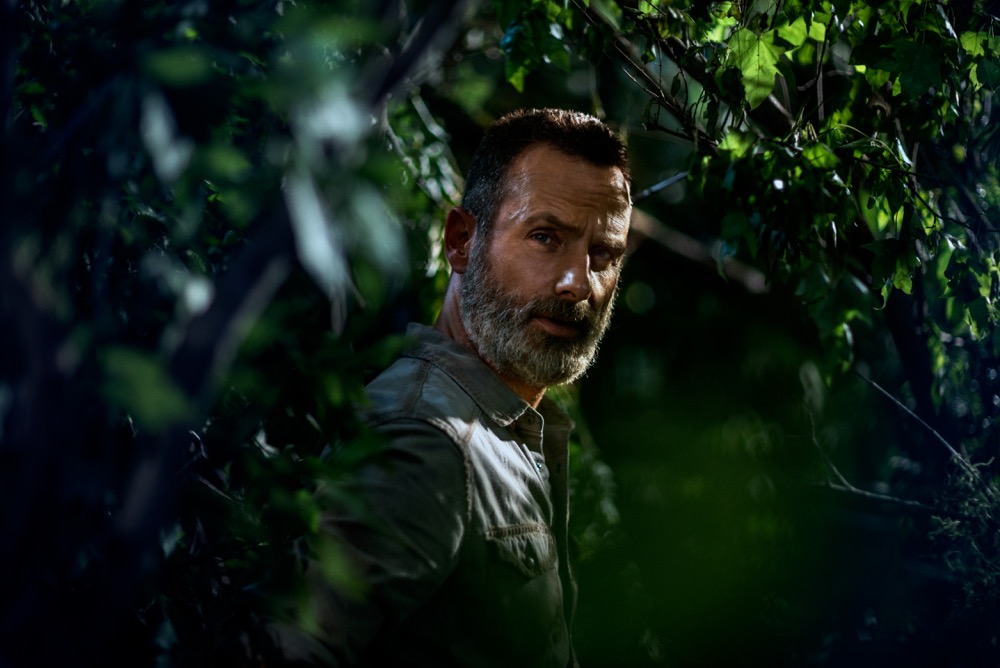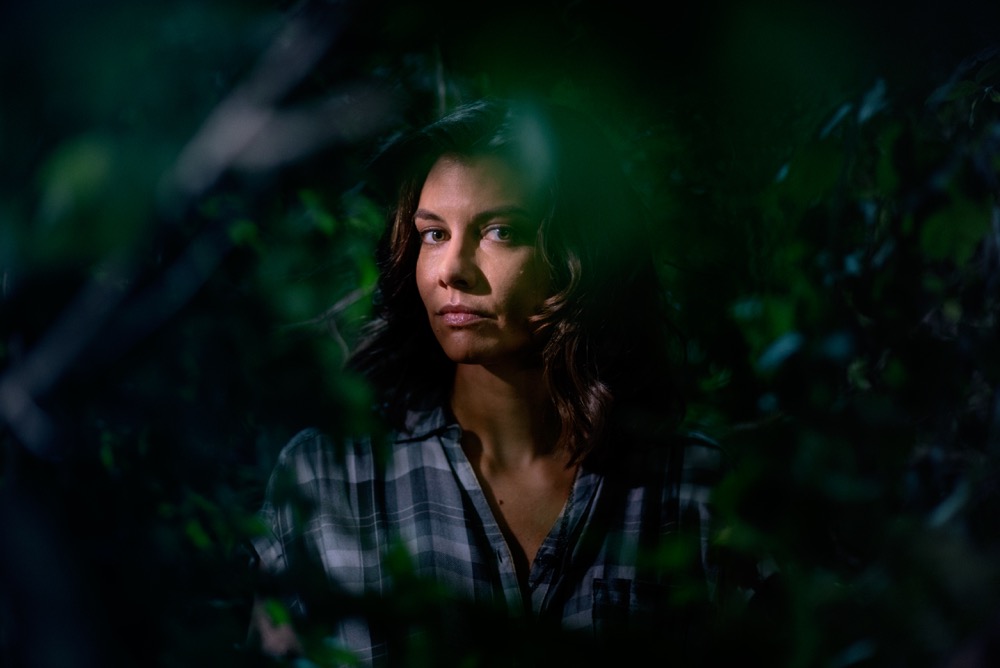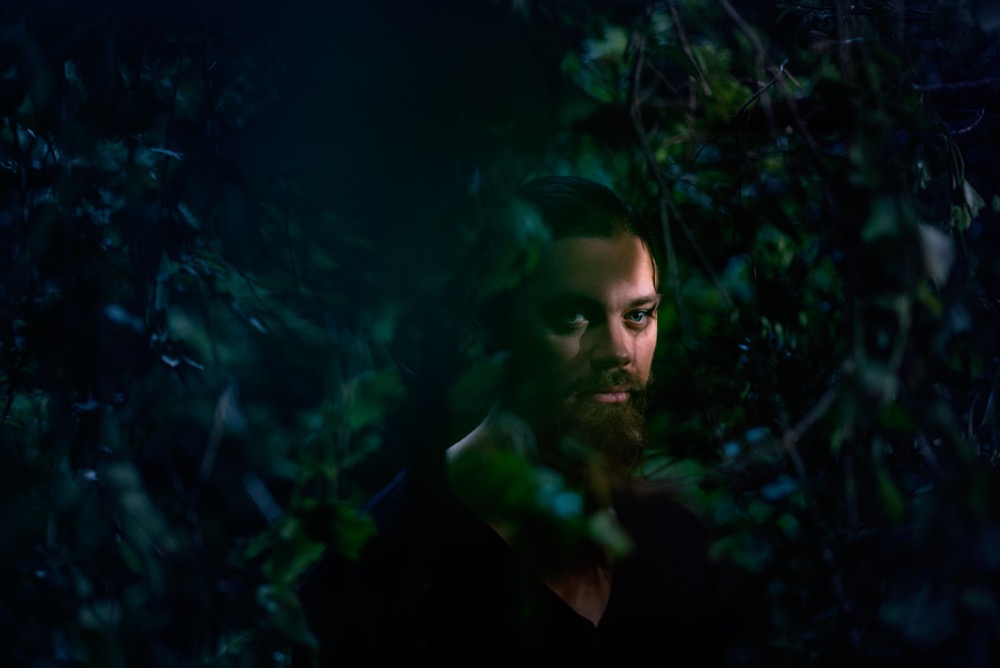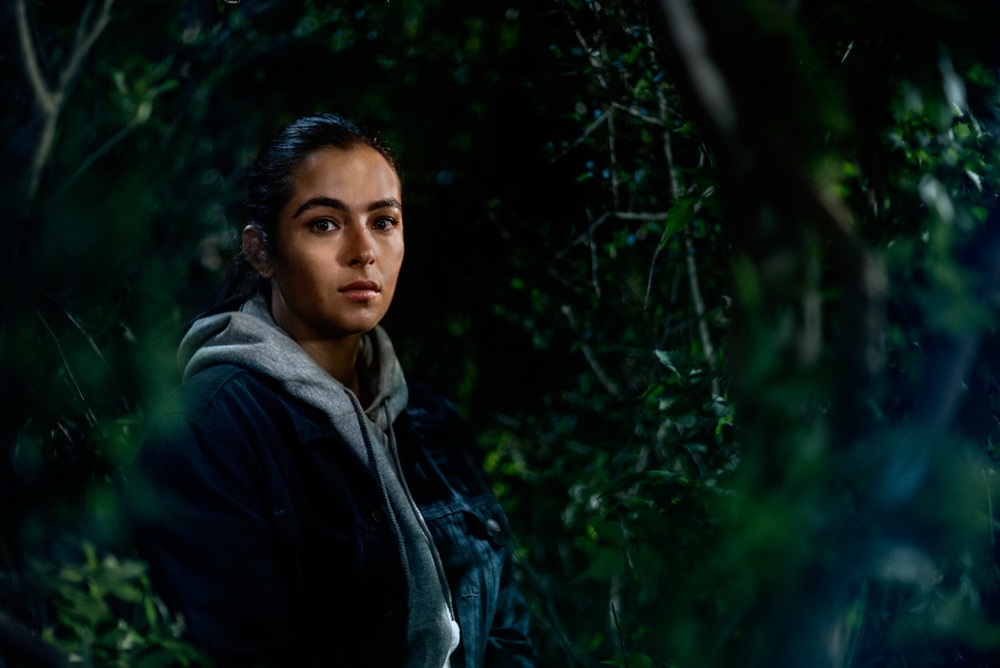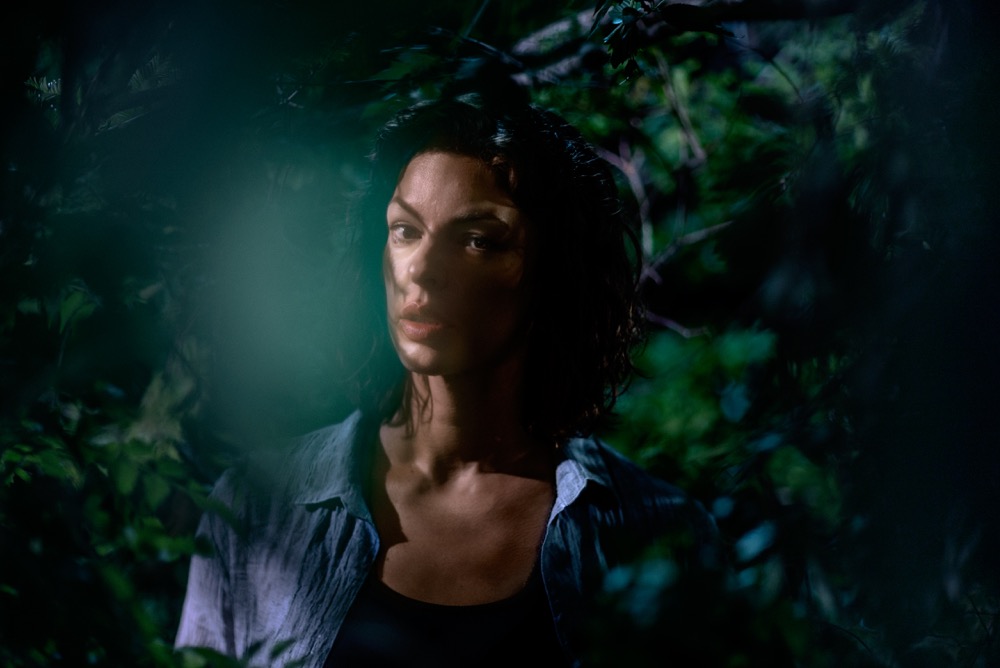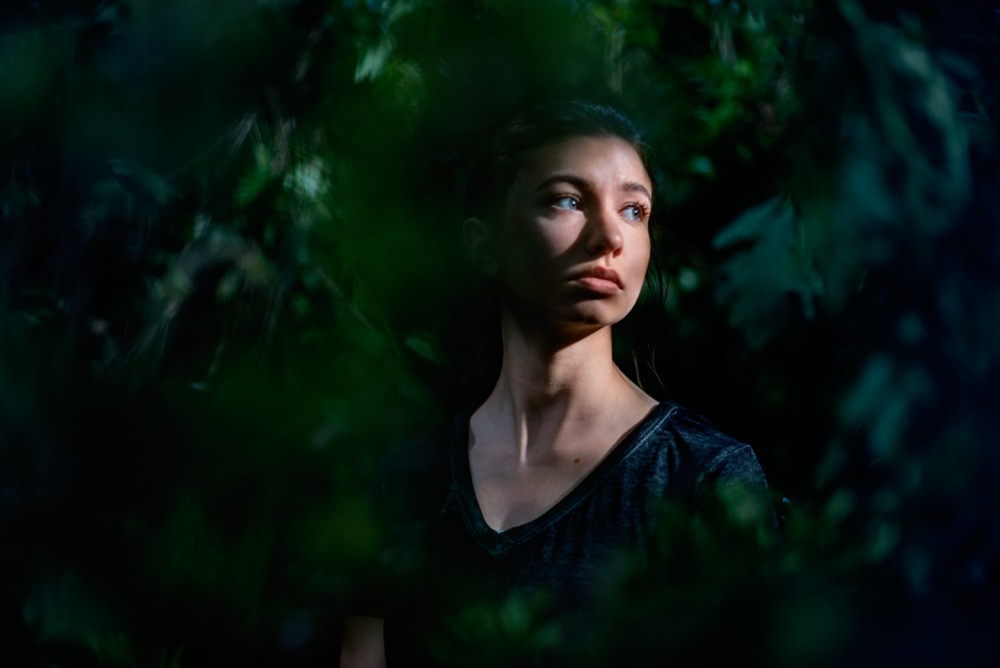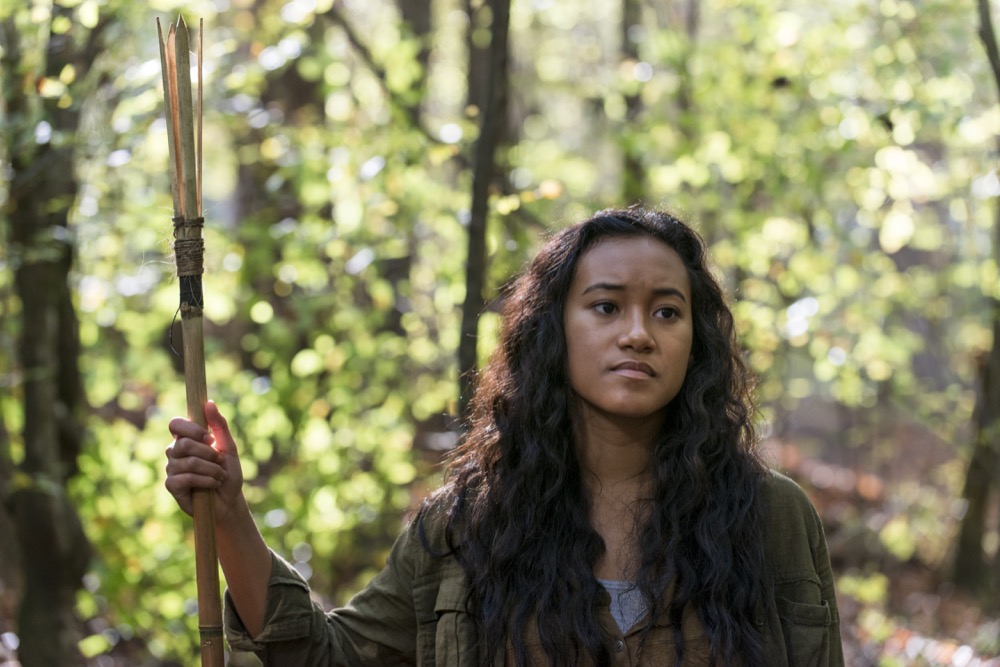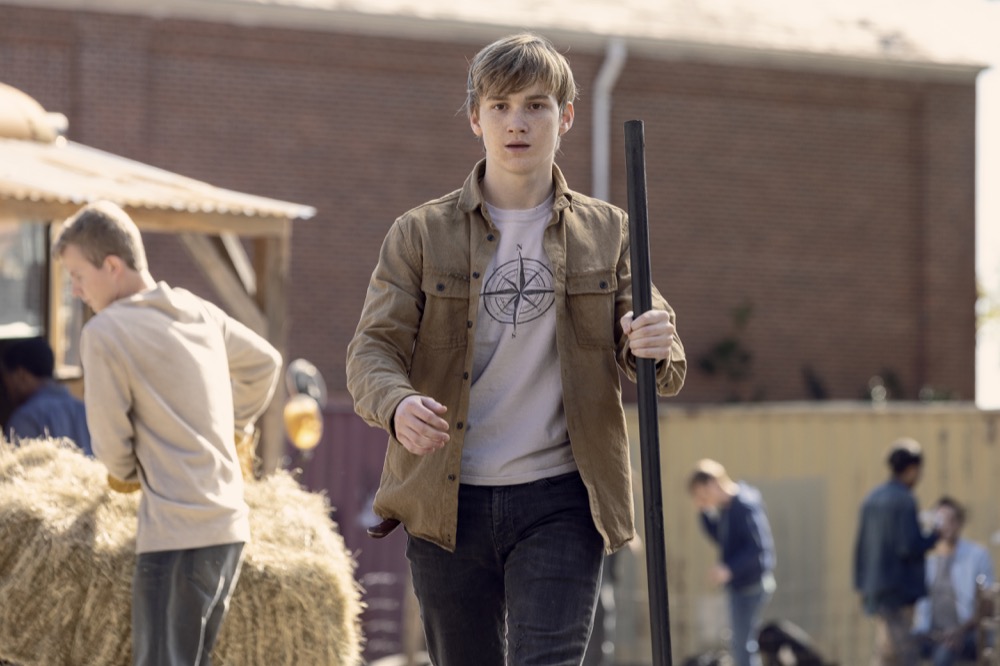 ---
And that wraps up our final character Power Rankings for Season 9! What did you think of our final list? Who were the biggest winners and losers in the season for you? Let us know that and more in our comments!