This week's Walking Dead saw Carol make power moves, Yumiko and the gang meet a new friend, and Beta lose his marbles. We readjusted the Power Rankings to the new list below (as always, we don't include descriptions for characters who weren't in the episode).
---
18. Luke (-2)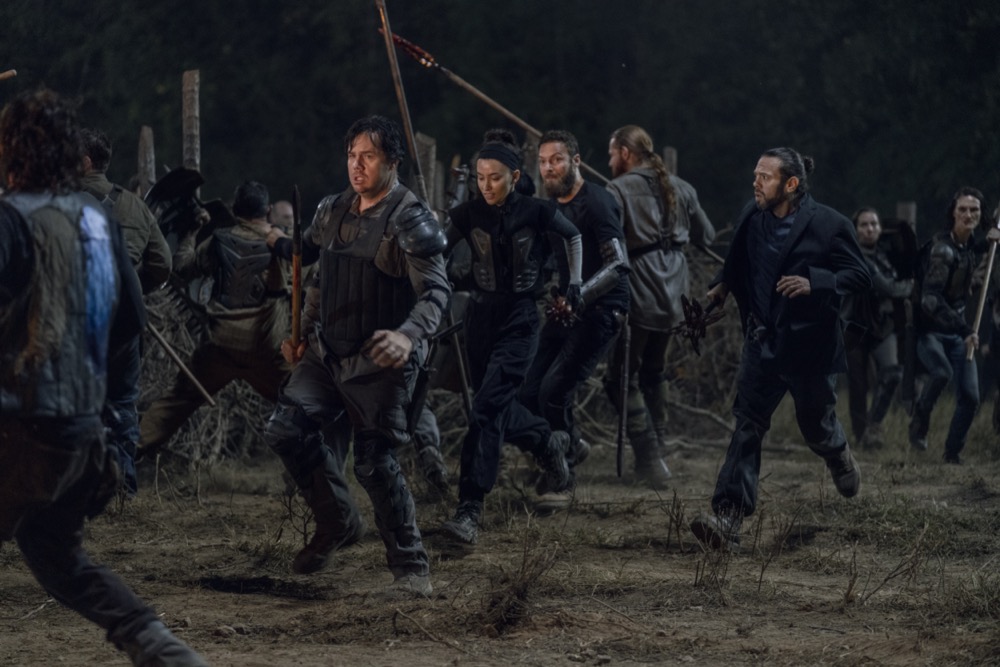 ---
17. Kelly (-2)
---
16. Alden (-2)
---
15. Magna (-2)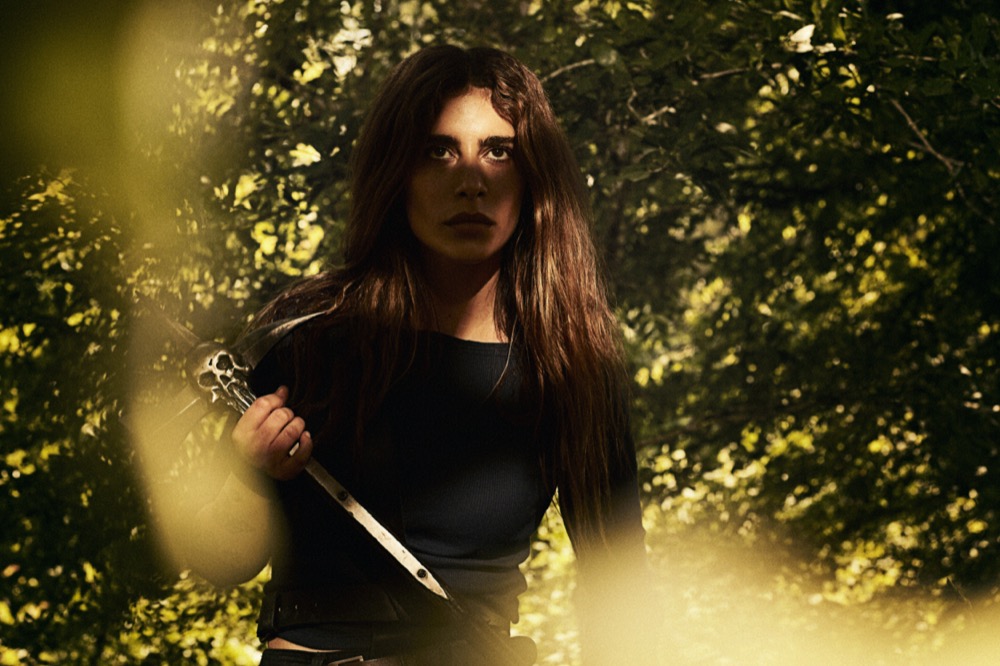 ---
14. Judith (-2)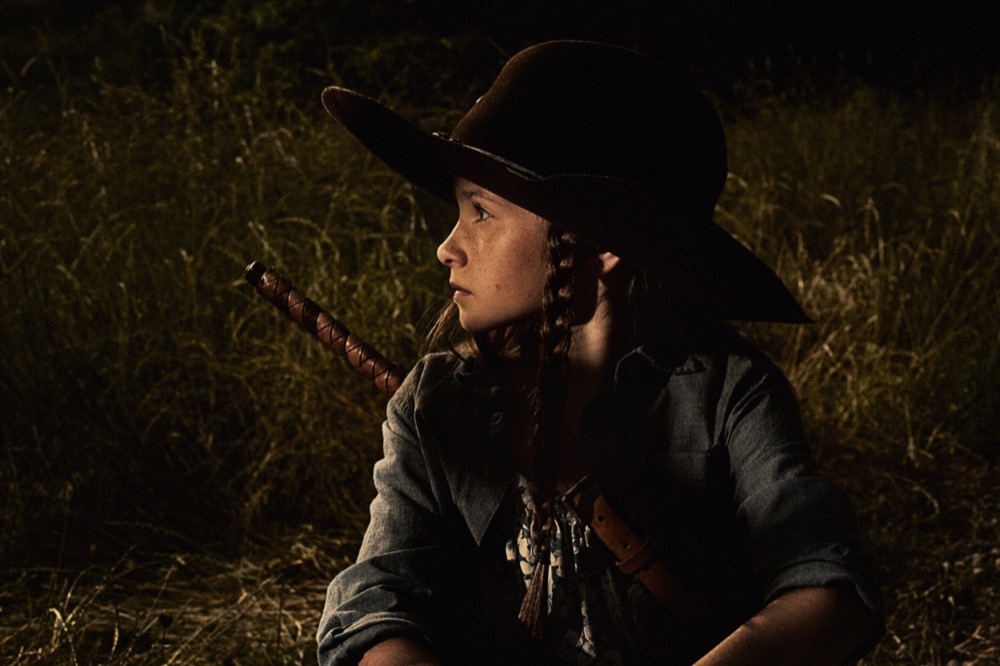 ---
13. Jerry (-2)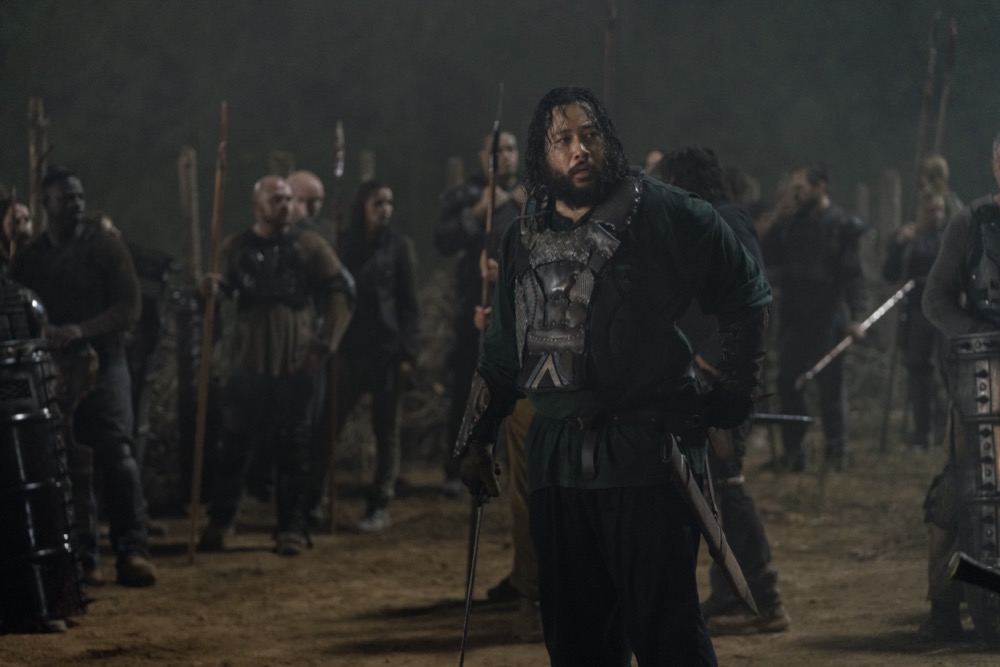 ---
12. Lydia (-2)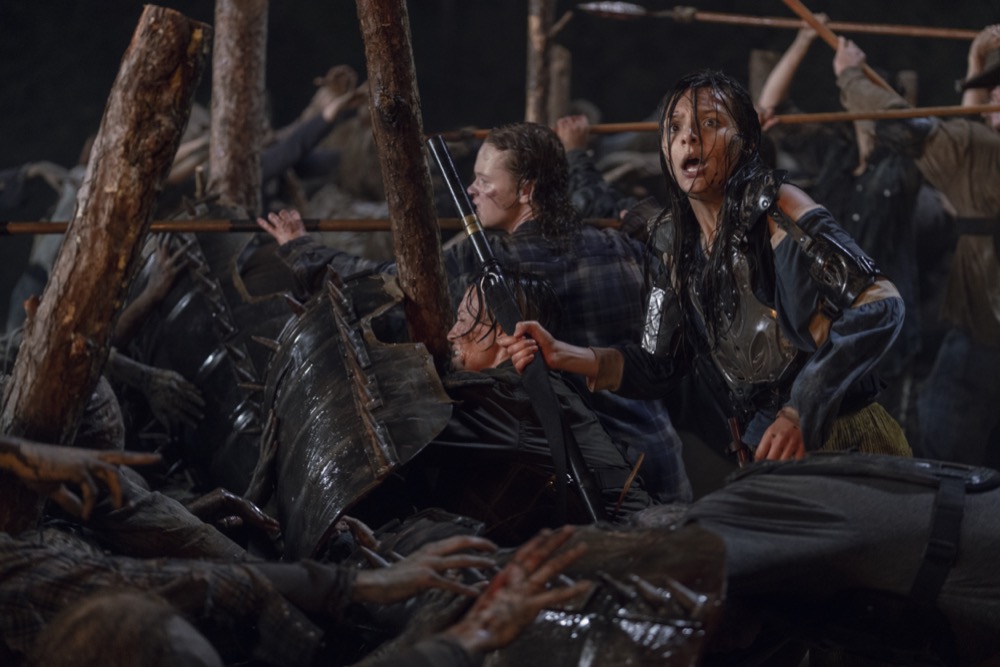 ---
11. Rosita (-3)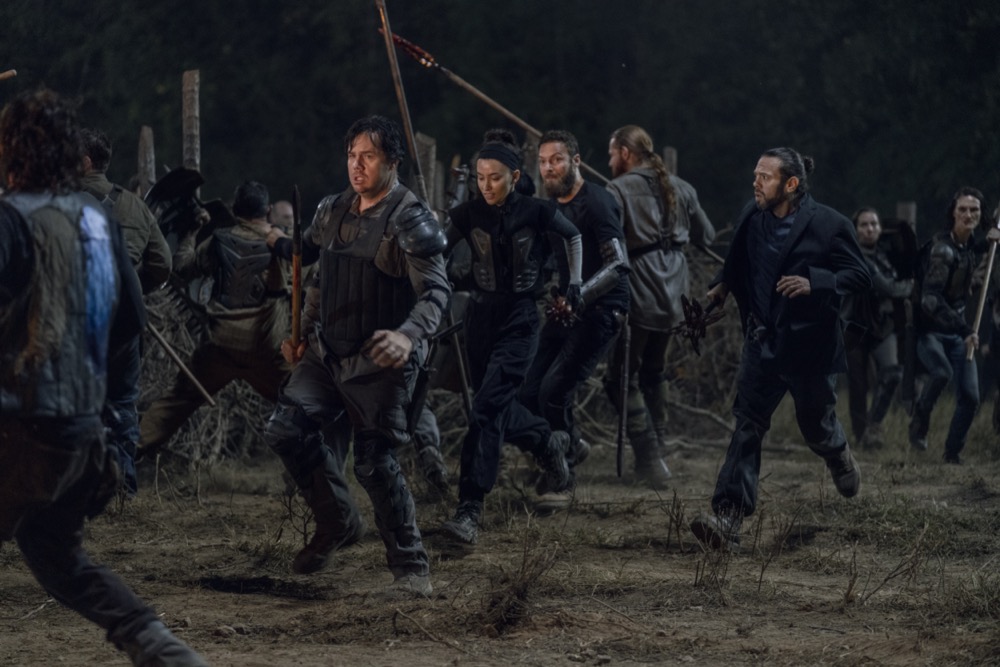 ---
10. Princess (NEW)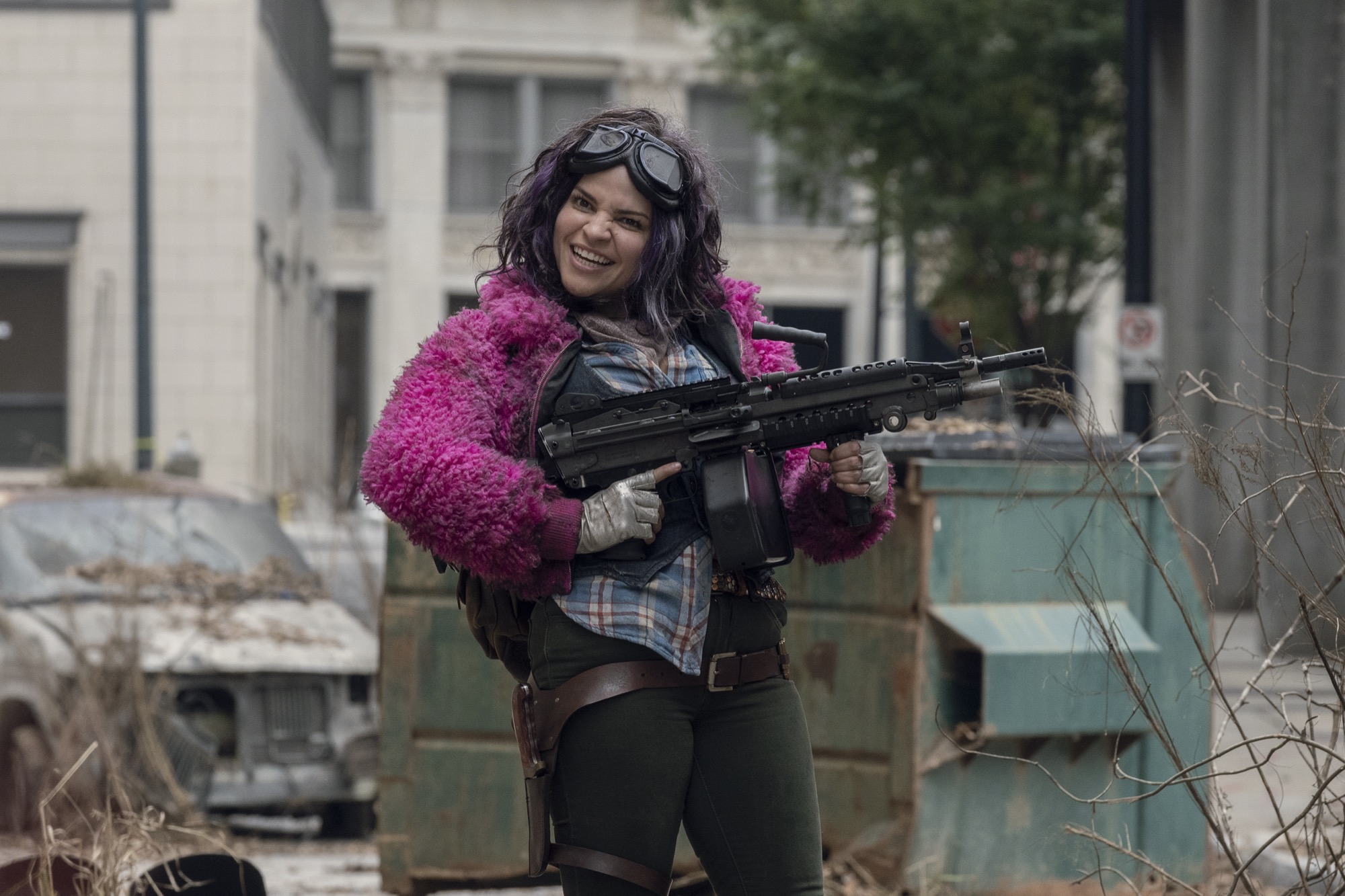 We'll save all the best Princess analysis for next week when she takes center stage.
---
9. Eugene (+4)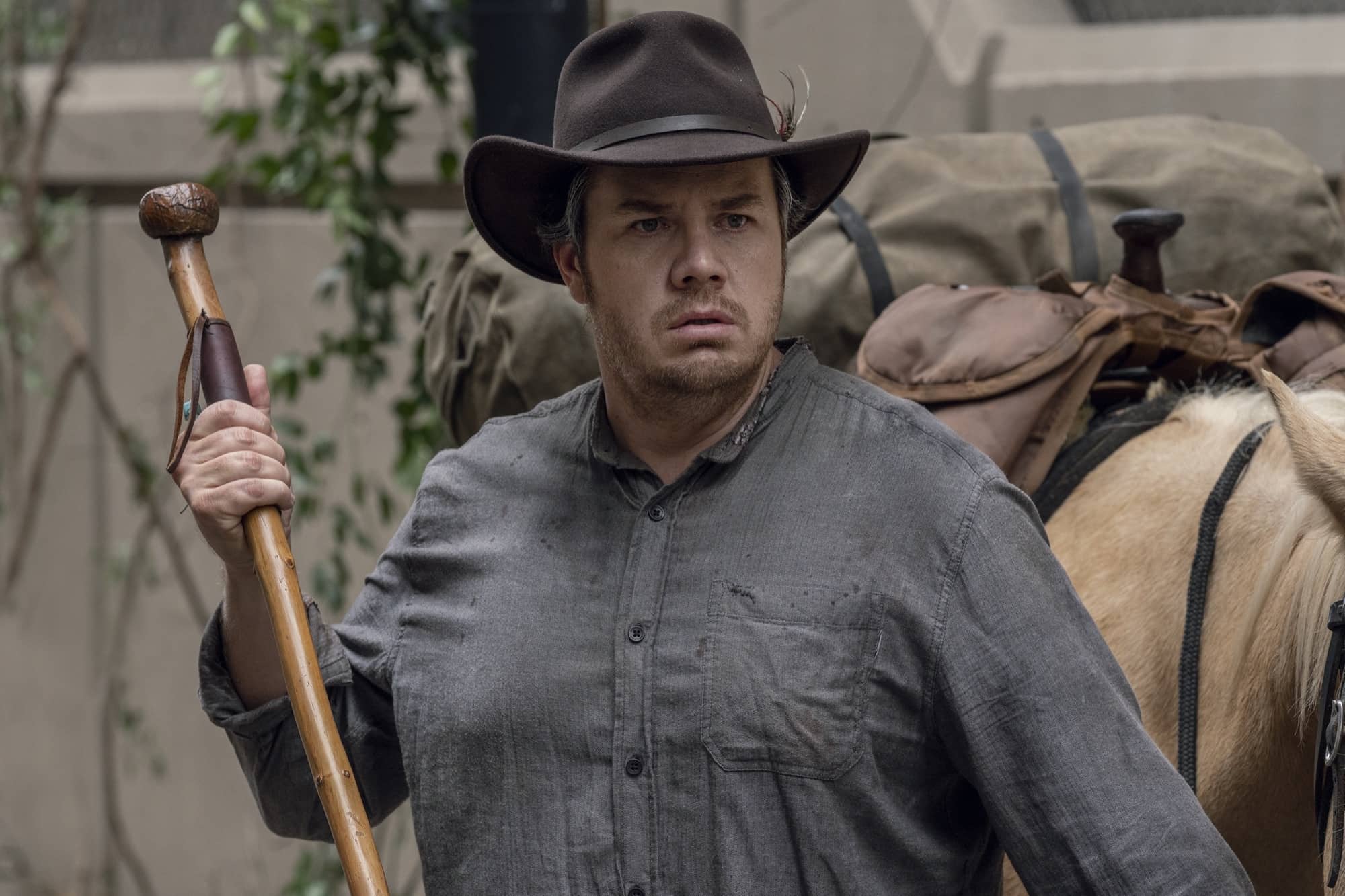 Eugene's getting a healthy bump this week for being so active in the journey to Charleston (which for some reason involves passing through Pittsburgh).
---
8. Aaron (-3)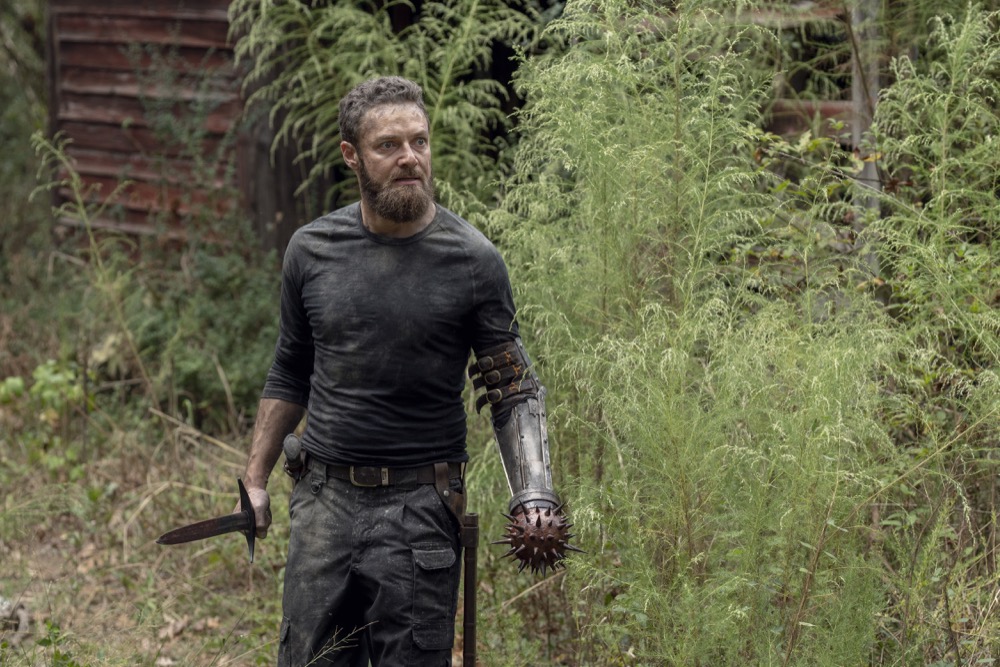 Aaron's only getting pushed down because he hasn't been actively involved in the story since the Hilltop battle. Expect to see more of him next week.
---
7. Father Gabriel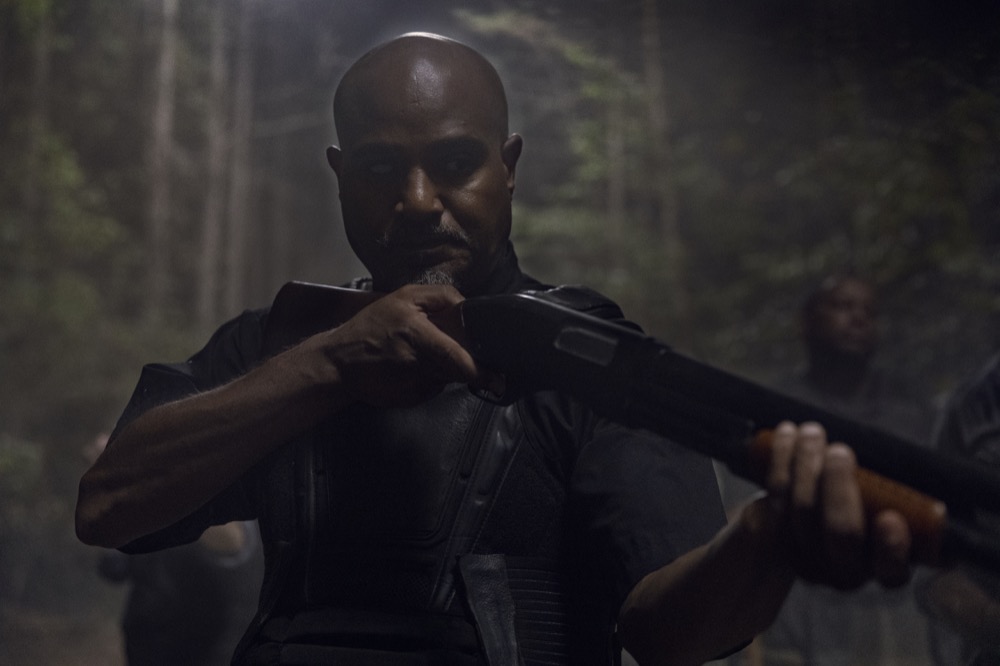 ---
6. Ezekiel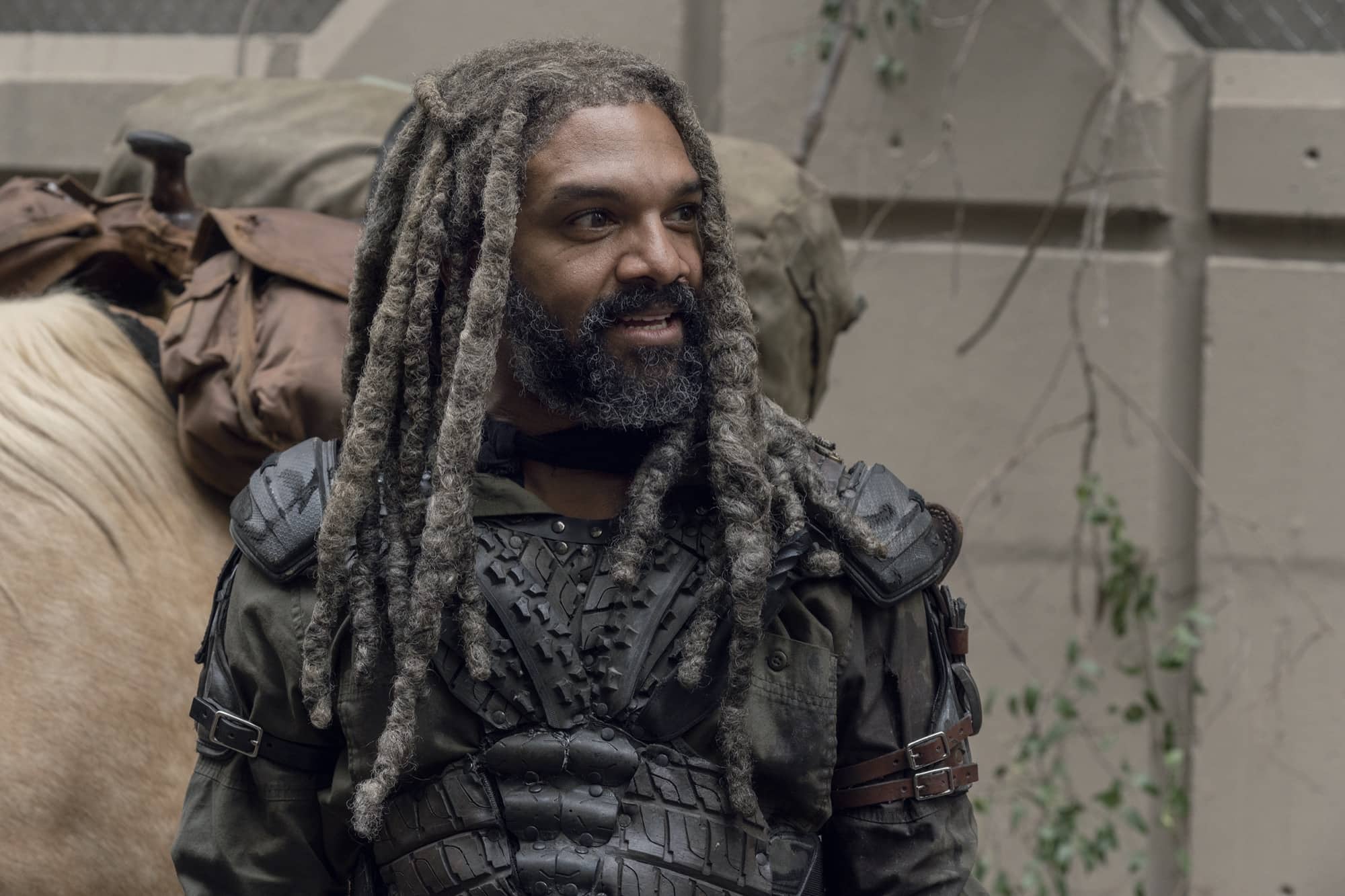 We're happy Ezekiel was able to push through his doubts and make it to Pittsburgh (and beyond). Here's to hoping he sticks around for a while.
---
5. Yumiko (+4)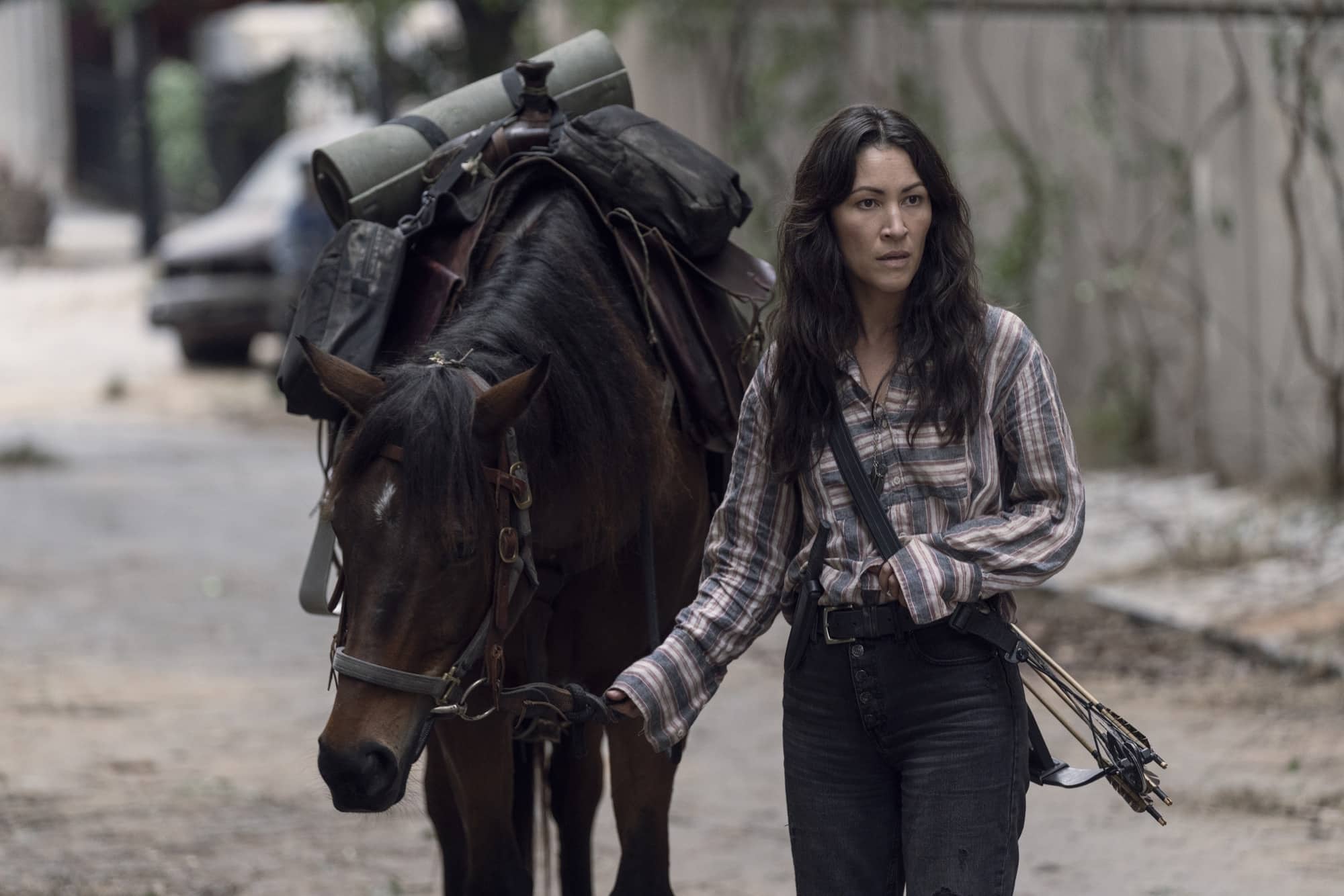 Yumiko's leadership skills continued to shine this week as the de facto leader of the road crew.
---
4. Carol (-3)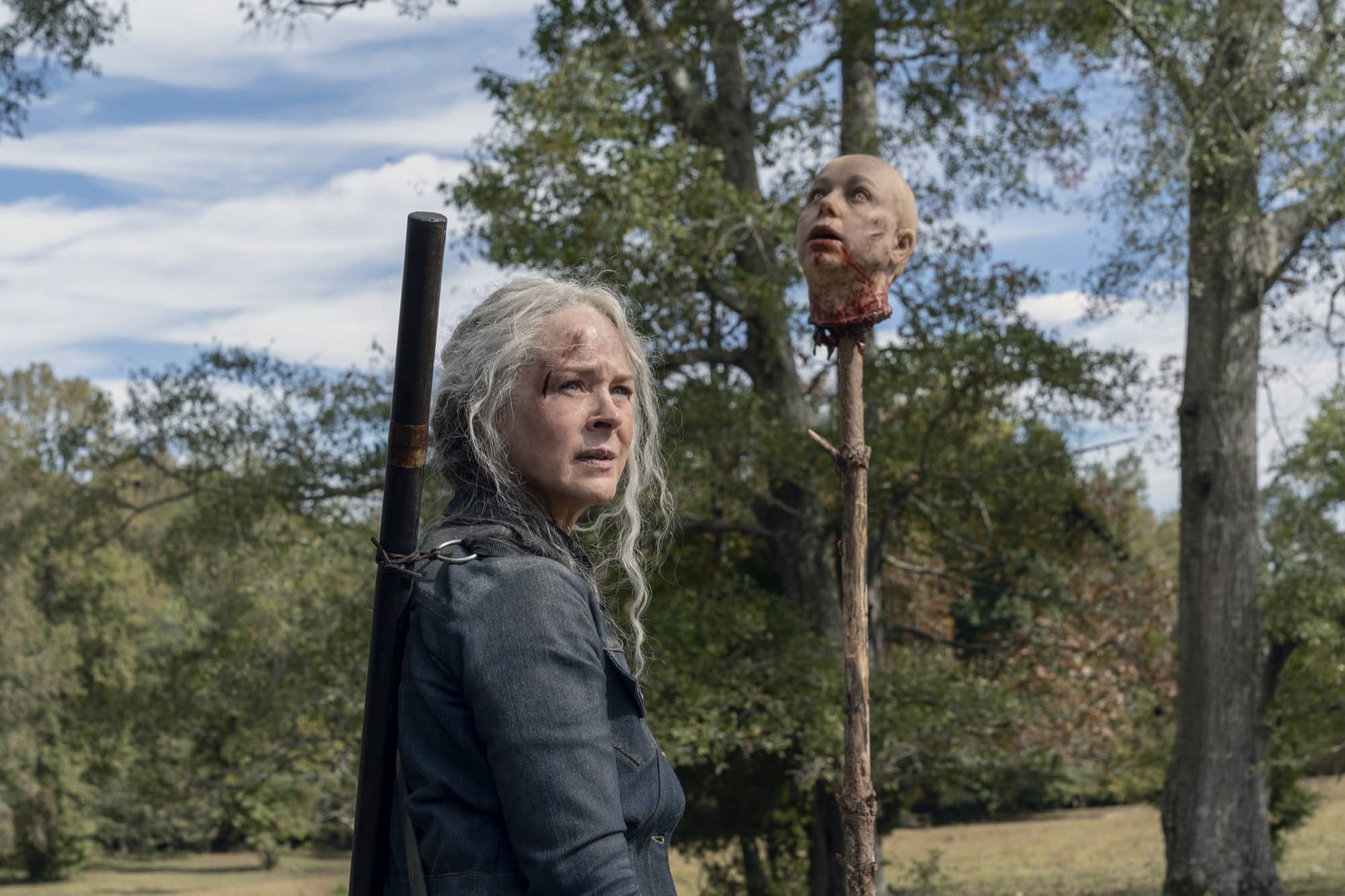 It was cathartic to see Carol come full circle and put Alpha's head on a spike this episode. Despite her success, it seems Carol's content to chill for a while. So until she cooks up another plan, we're going to move her down a smidge.
---
3. Beta (+1)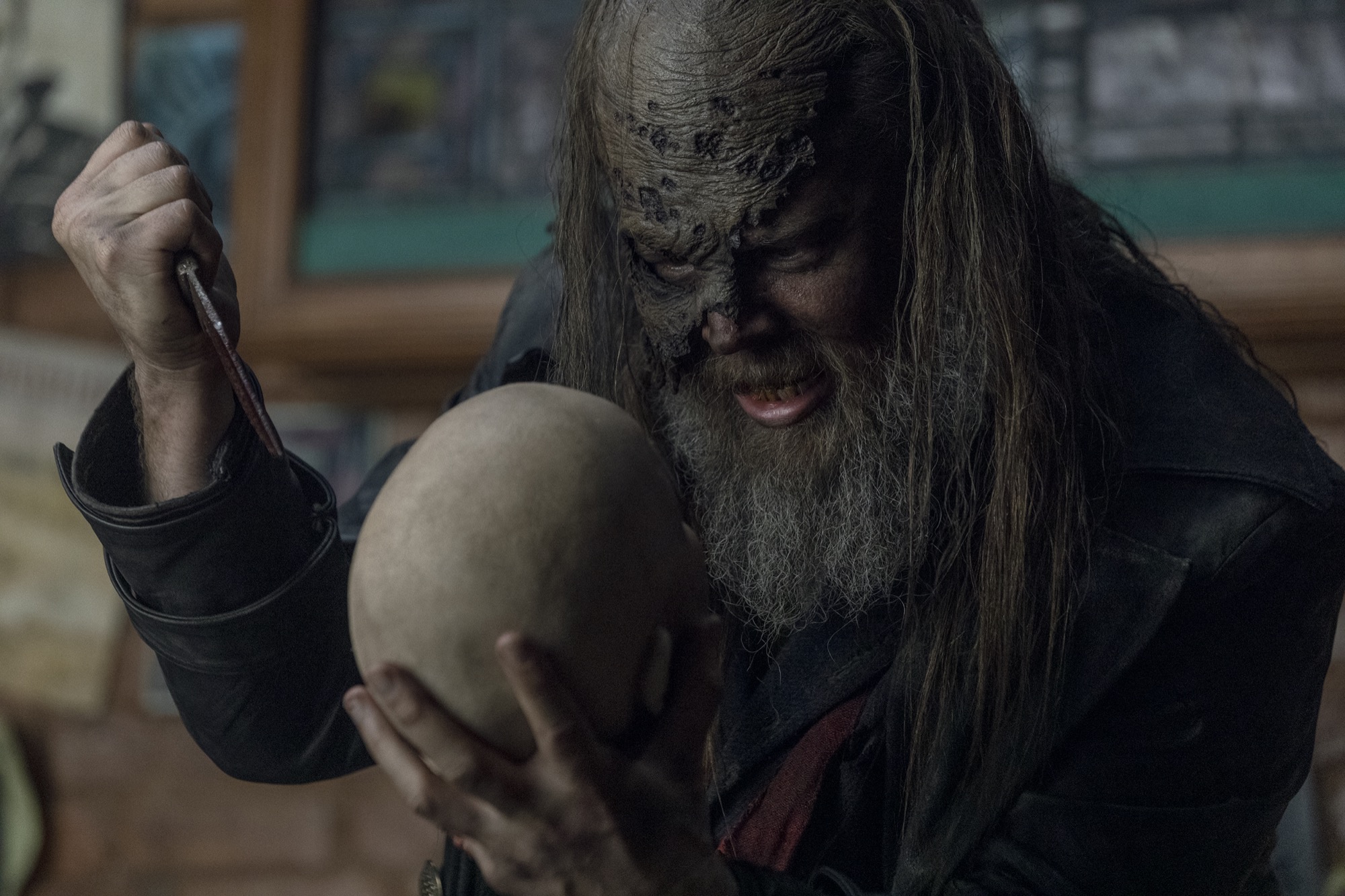 Beta has gone full Coco Puffs, which actually makes him more dangerous than ever. For that, and his enormous herd he's building, we're moving him up.
---
2. Negan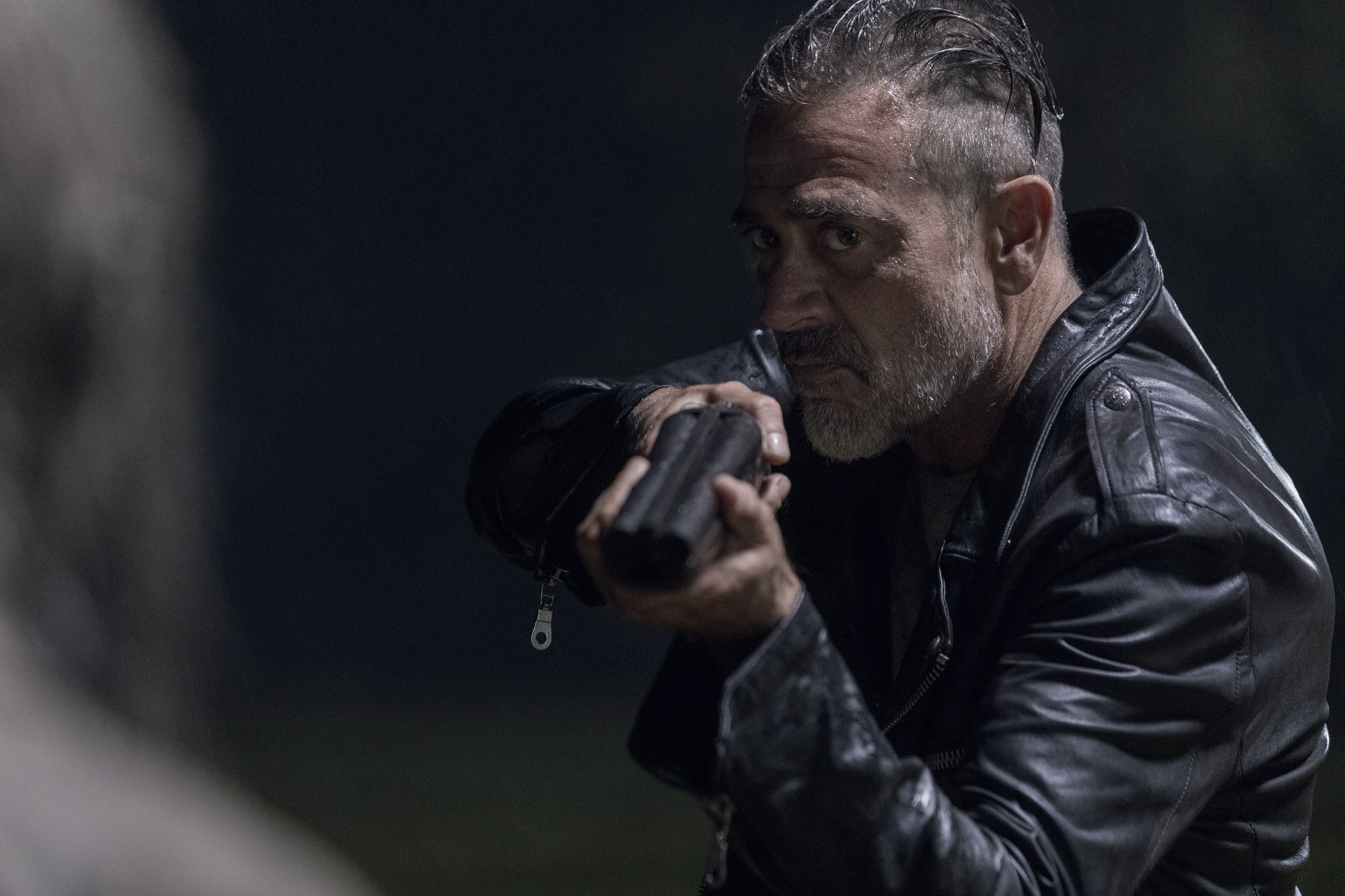 Negan had a fabulous week – he saw Alpha's head get put on a spike, he was briefly the leader of the Whisperers, and he sort of made nice with Daryl. It's unclear where he fits in with our community, but there's no doubt he's one of the most powerful characters in the apocalypse.
---
1. Daryl (+2)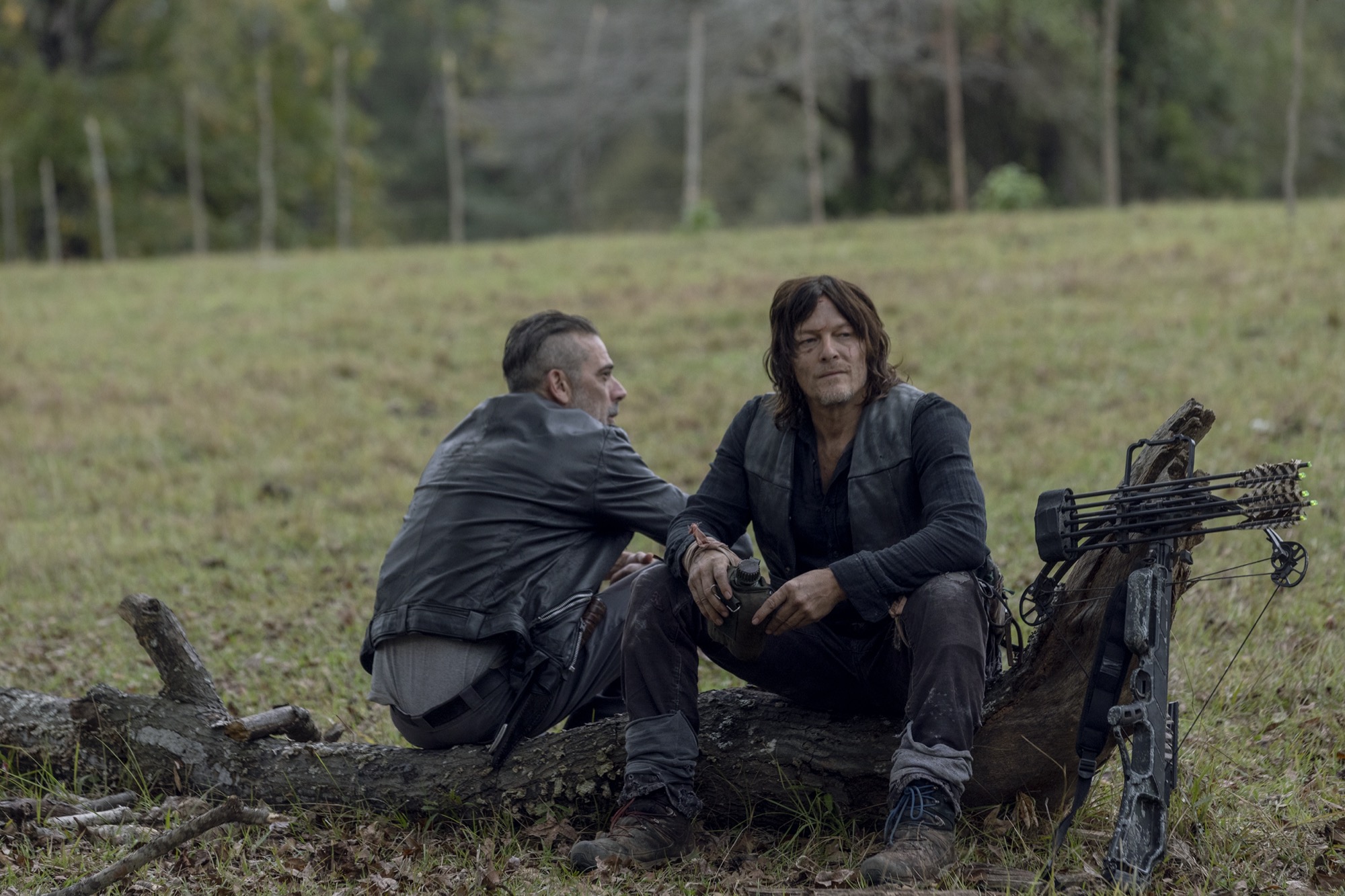 Michonne may have Rick's boots but Daryl's filled his shoes. Even when faced with certain death from Negan and his supposed Whisperer lackeys, he welcomed it. That's right out of the Grimes playbook. And this isn't to say they're the same, they both have vastly different outlooks on life and leadership. Don't hold your breath for a Daryltatorship in Season 11, that's not how he operates. But how he's dealt with Negan, Carol, Beta, and the rest prove he's the top of the org chart.
---
And that wraps up our Power Rankings for week Fourteen! Tell us how you think the list will change after next week's episode in our comments below.