Happy Walking Dead hiatus! This is the time of the year where we start expanding our content to hold you over until the next season (or until Fear returns). So, we're starting a series called Real Talk where we pose a question, give some facts, and open up the comments to you guys to discuss (we'll also throw in a Robert Kirkman-signed comic for the best comment)! This week is all about the guy you love to hate (or hate to love) – Negan.
Seven-and-a-half years have passed since the end of All Out War, and it's clear that Negan has changed. He spent all but two days of that time locked in a cell, where he had ample time to reflect on his life and all the terrible things he has done. In Season 9 he begged Maggie to kill him, got over that, became more well-read, listened in to community gossip from his window, formed a friendship with Judith, escaped and returned, and earned a skeptical amount of respect from Michonne for saving Judith. So is he done being a monster?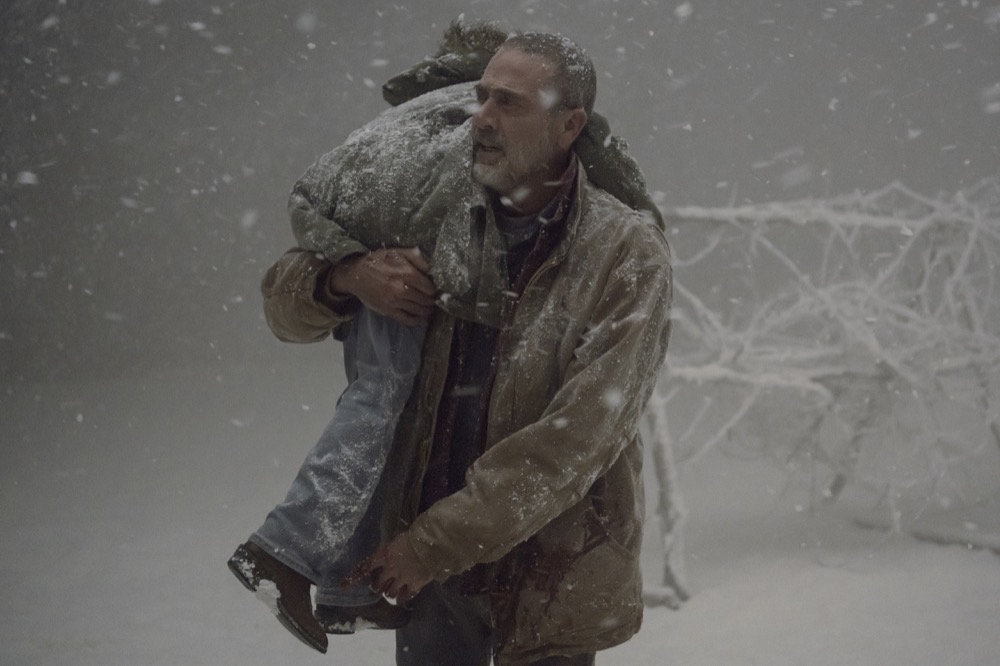 Angela Kang recently told
Entertainment Weekly
, "We're playing this arc for Negan because so much time has passed. How can he be exactly the same person that he was at the end of All-Out War? He's trying to become a part of this community now…For me, Negan always will have an edge. There are times where he's suppressing the worst thoughts that he has in his head, 'cause I do think that that's a part of him. He knows how to put on a show. He's a showman, right? But that doesn't mean that the person that he was for however many years before the apocalypse started just disappeared."
She went on to say, "I think that that's a really important thing for the audience and for us as writers to keep in mind going forward. This is a person who has a really dangerous streak and kind of an a–hole streak. He can also be really darkly funny. That's the core of who he is, and he's never really gonna lose that. He can't. That's what makes him Negan."
---
SO, how are you feeling about Negan going into Season 10? Is he capable of full redemption? Can he eventually integrate into society? Or will he follow his comic story arc eventually get exiled after the Whisperer War? Let us know ALL your thoughts in the comments below – we'll send a Robert Kirkman-signed copy to the one we like the most!