Our mailbag returns on a big Walking Dead week full of new key art, synopses, character portraits, and speculation! Here's the fan mailbag for the week of September 7th, 2018.
---
Siddiq Update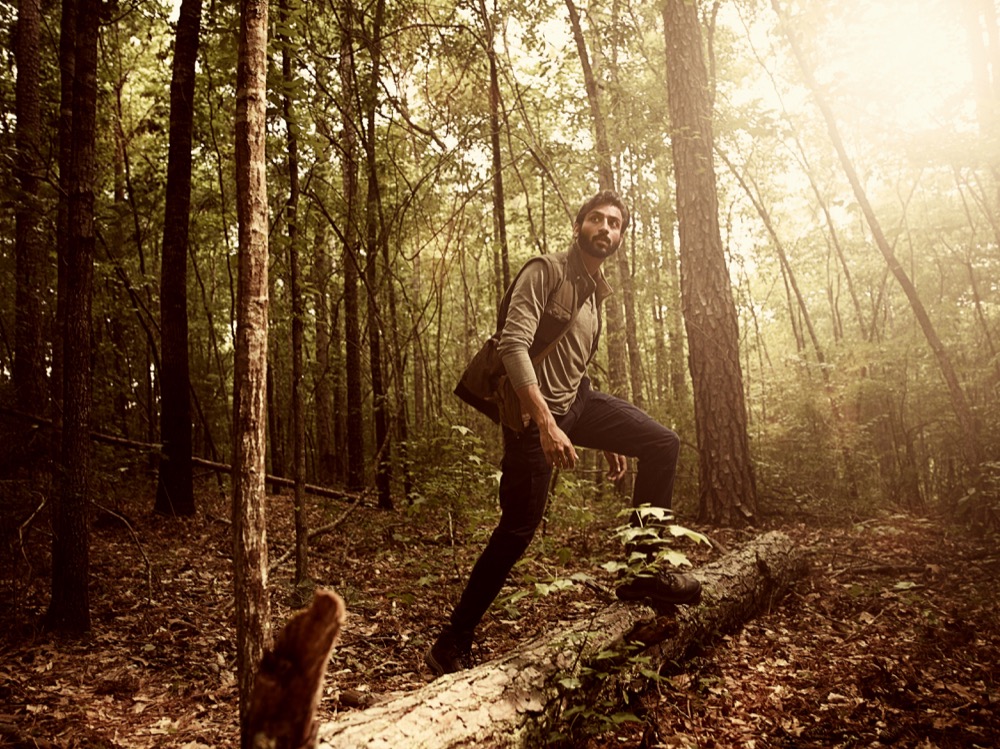 We've got nothing on Siddiq, I want something on Siddiq. How is siddiq this season?

— Rickyll (@TashaXXRollins) September 5, 2018
With All Out War over Siddiq will have more time this season to focus on his medical practices. We'll see him at Hilltop and a few supply runs for assistance. His comic counterpart, however, doesn't have any medical experience, is from Oceanside, and does his best to help out around Alexandria. He also has a brief romance with Rosita, which results in a pregnancy. Since Avi Nash's character has strayed from the source material, one could assume the romance storylines won't play out. But never say never. Also, we got a surprising amount of questions like this next one:
Can Siddiq cure patients with his six-pack abs?

— Emma (@diqazon) September 5, 2018
We're going to break our no spoiler rule and just say that yes, this is 100% canon.
---
Haircuts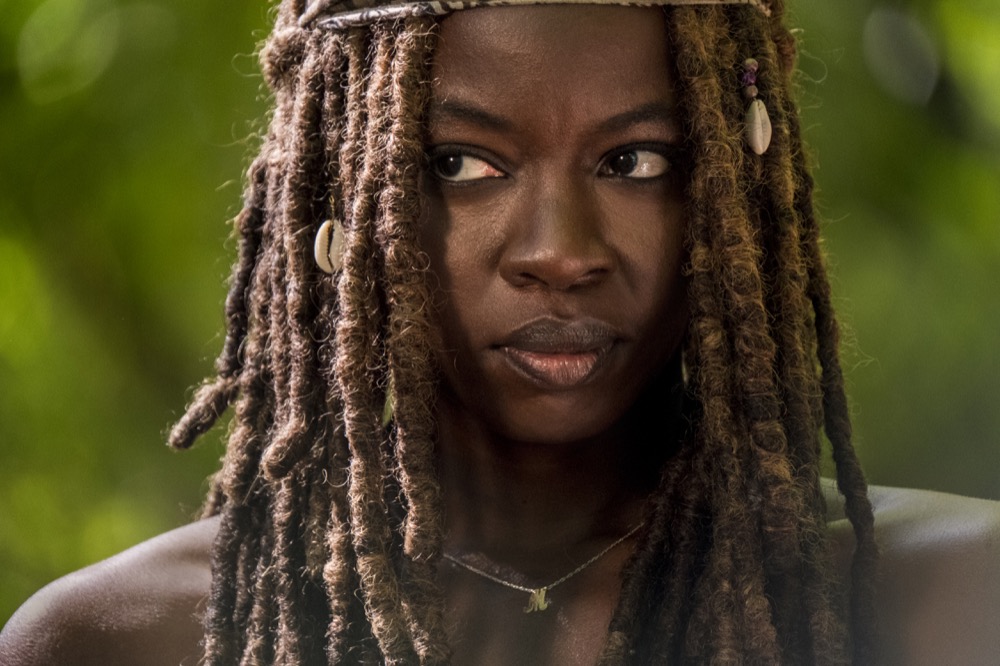 will Michonne ever get a haircut? will Lee, Clem, or Kenny ever be in the comics or show? can I be a character? ?

— J⊗E ? (@DoomJX) September 5, 2018
Possibly, no, and sure.
---
Ezekiel In Over His Head?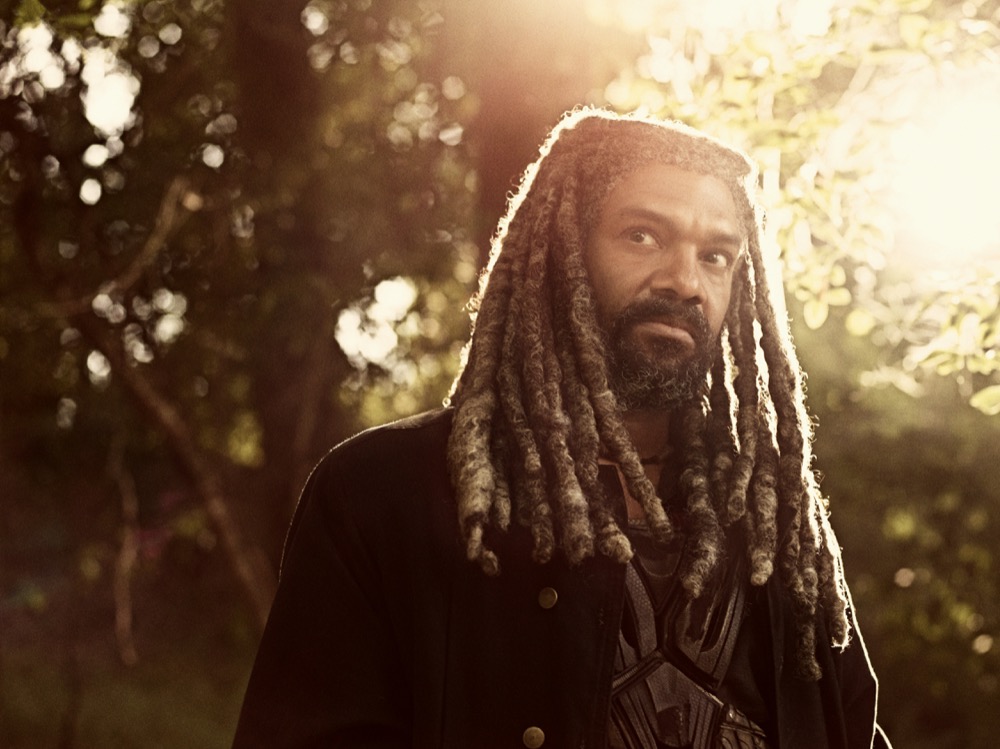 I'm just concerned about whether they're going to follow the comic regarding the whisperers and Ezekiel…. ??

— Bethany Ghoul (@XGlamourGhoul) September 5, 2018
This is a common worry. If you've read the comics you know how this plays out (we won't spoil it for those who haven't). However, new showrunner Angela Kang has said that the Whisperer storyline would be 'remixed' from the comics, so if this scene plays out odds are the outcome could be different. You'll just have to keep watching to find out.
---
Past Fear Characters?
Will we ever see some of the "missing" #FearTWD characters like Alex, Qaletaqa, Crazy Dog, Diana, etc?

— The Walking Dead World (@TWalkingDWorld) September 5, 2018
I wouldn't hold your breath for anyone other than Daniel. He's the only past Fear character that the new showrunners have hinted could return in the future. Some fans have even speculated that the "D.S." marked on one of Althea's tapes could stand for Daniel Salazar, meaning he could have survived the dam. That doesn't necessarily confirm we'll see him this season, but if anyone has a chance it's him.
---
Rosita Update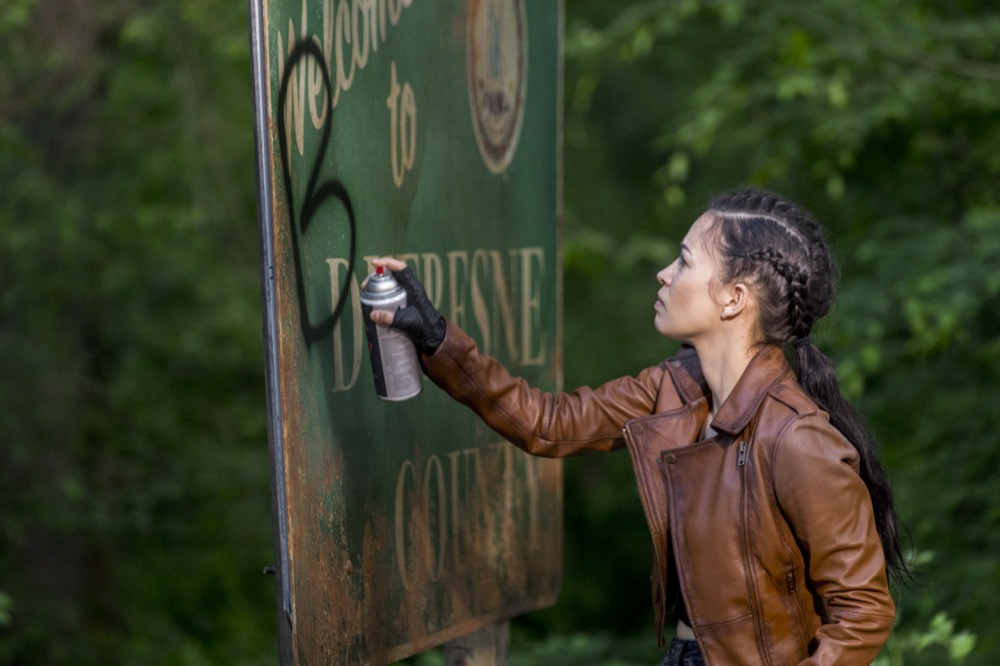 Which character will interact more with Rosita this season? Tara, Michonne, Daryl or Eugene?

— RositaraFan (@FanRositara) September 5, 2018
Probably Eugene (as we saw in the trailer when they were at the Sanctuary, doing a supply run, and hiding in the ditch together), but Rosita will spend time with a lot of characters this season.
---
Rosita & Tara?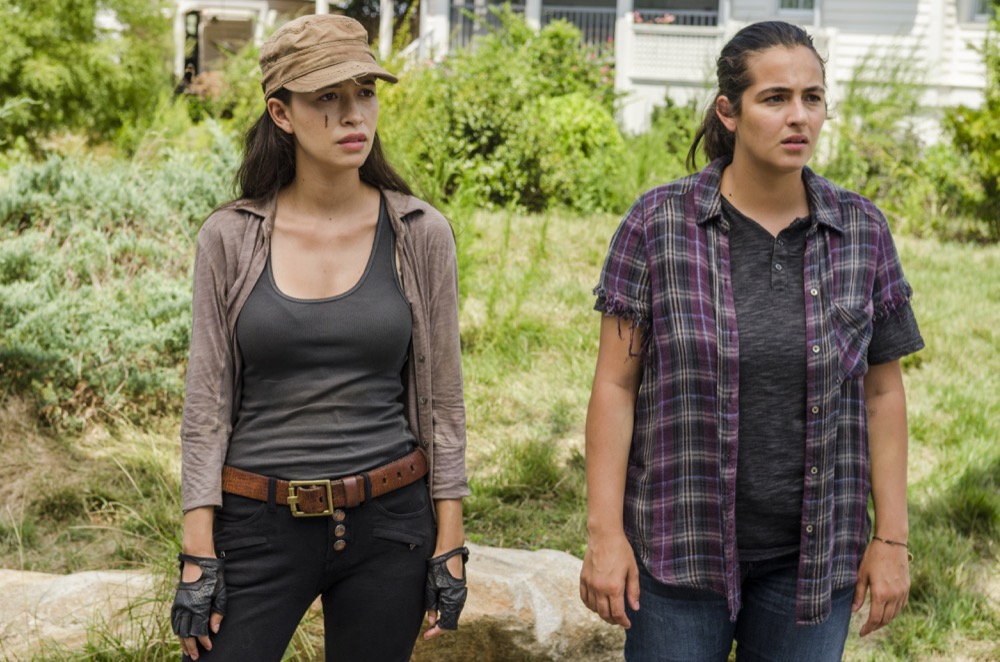 Is there any chance of Rosita discovering herself bisexual and getting involved with Tara?

— RositaraFan (@FanRositara) September 5, 2018
Rosita and Tara getting together is highly unlikely. Sorry, Rositara shippers.
---
NYCC Merch?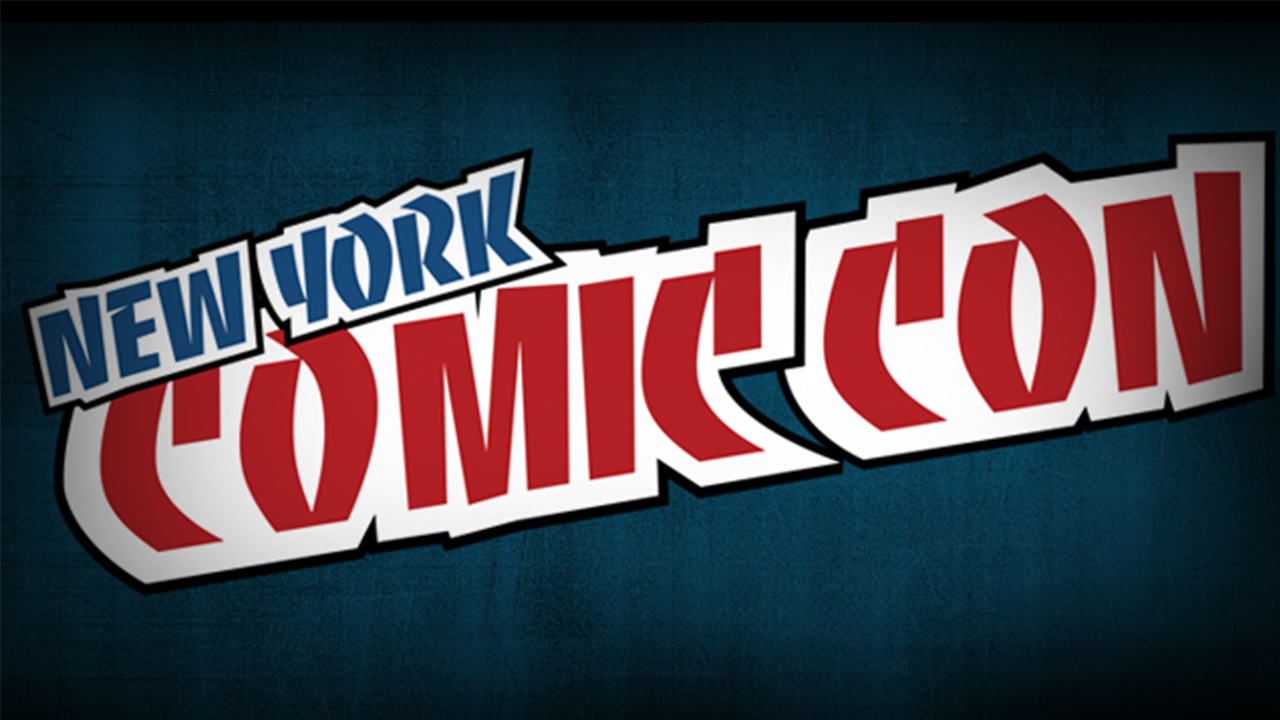 Will there be any exclusive merchandise this year for @NY_Comic_Con ???

— Julian Cannon?@Keystone Comic Con (@julianexcalibur) September 5, 2018
Yes, we will be offering some exclusive merch for New York Comic Con. Keep your eyes peeled in the next few weeks for an official announcement. Also, make sure to follow us on all social media during the con (October 4-7) because we will be covering it ALL, including the giant Walking Dead panel on Saturday.
---
Maggie Smiling
are we going to get to see maggie smile this season

— kaelyn SAW MILE 22 (@alicerhees) September 5, 2018
Yes – especially with her baby Hershel. However, Maggie will also have plenty to NOT smile about – like her ongoing feud with Rick over saving Negan. Also, that moment in the trailer when Gregory's attacking her? She's not going to be so happy about that.
---
Rick and Hershel?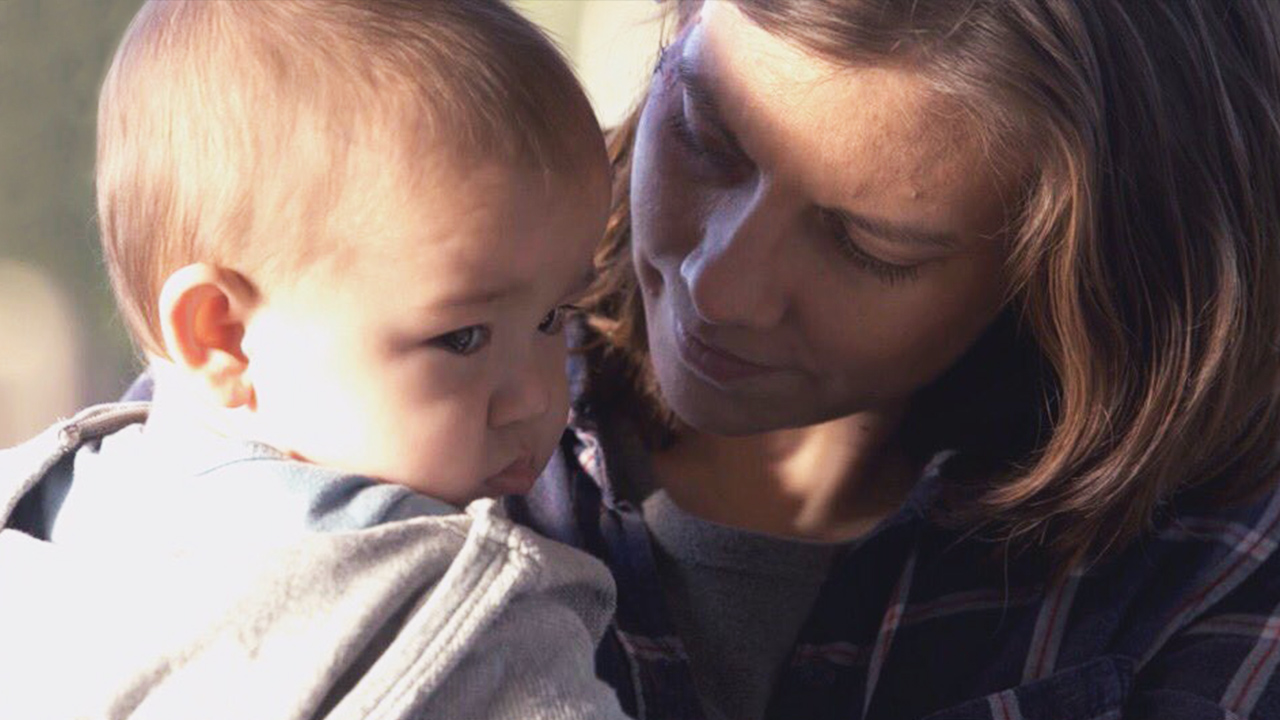 can we expect any scenes of rick interacting with hershel junior?

— grace loves carl (@xgrimespinosax) September 5, 2018
That's a fair assumption, especially considering it happened in the comic AND we see Rick at the Hilltop in the Comic-Con trailer.
---
Judith's Hat?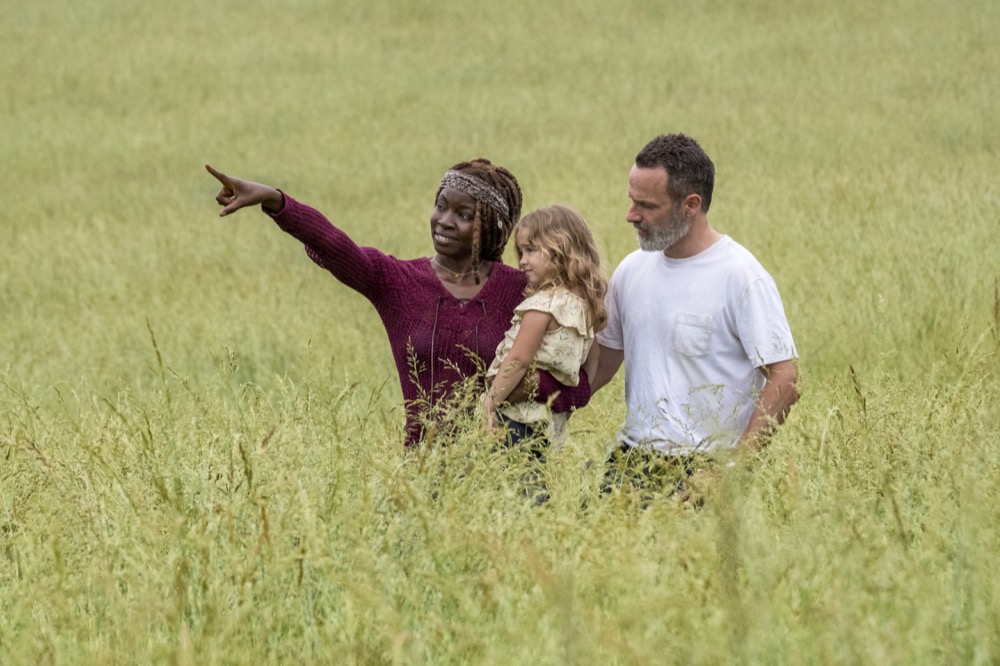 Will Judith wear the Sheriff hat this Season?

— Mike (@Fireboy987) September 5, 2018
That would look pretty adorable, right?
---
New Couples?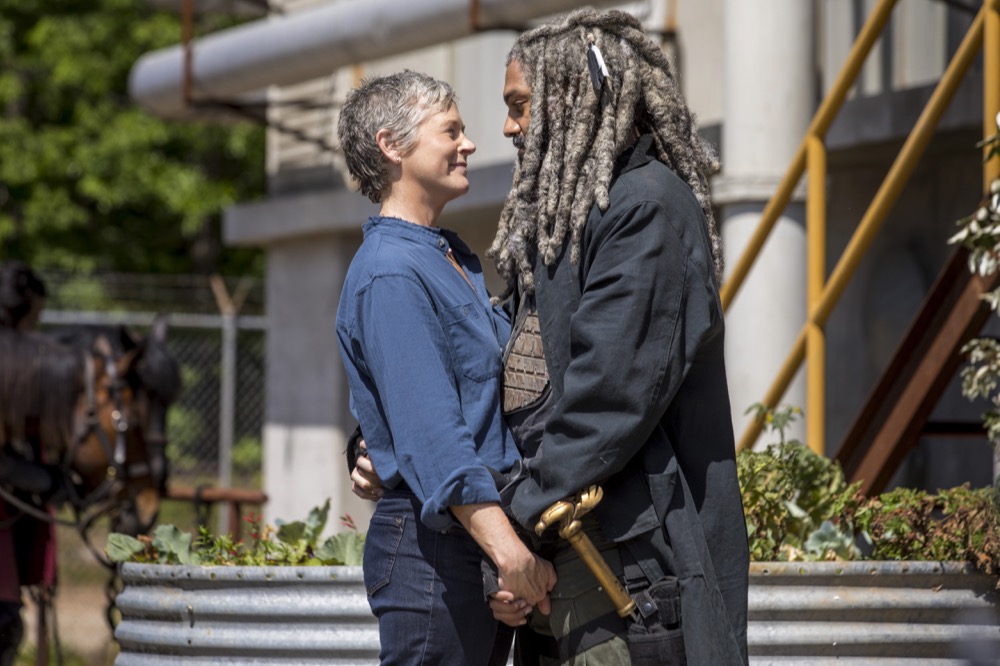 aside from carzekiel and jerry/nabila, are there any new couples in s9?

— rhon (@rcsitastark) September 5, 2018
Very possible.
---
Enid Romance?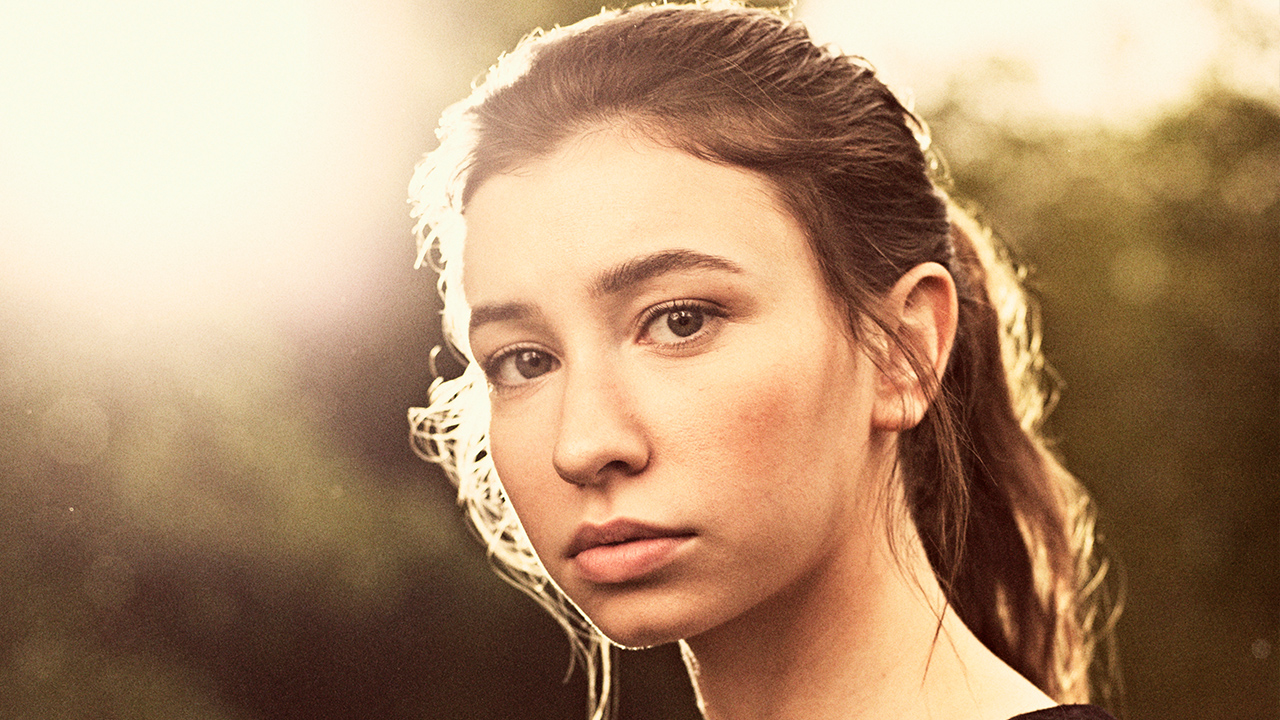 is there any possibility of enid having a relationship with a girl? cyndie or lydia?

— madi 1! (@katelynnacons) September 5, 2018
Most likely not, but that's not to say she won't be with anyone. But who knows!
---
Walking Dead Lego Movie?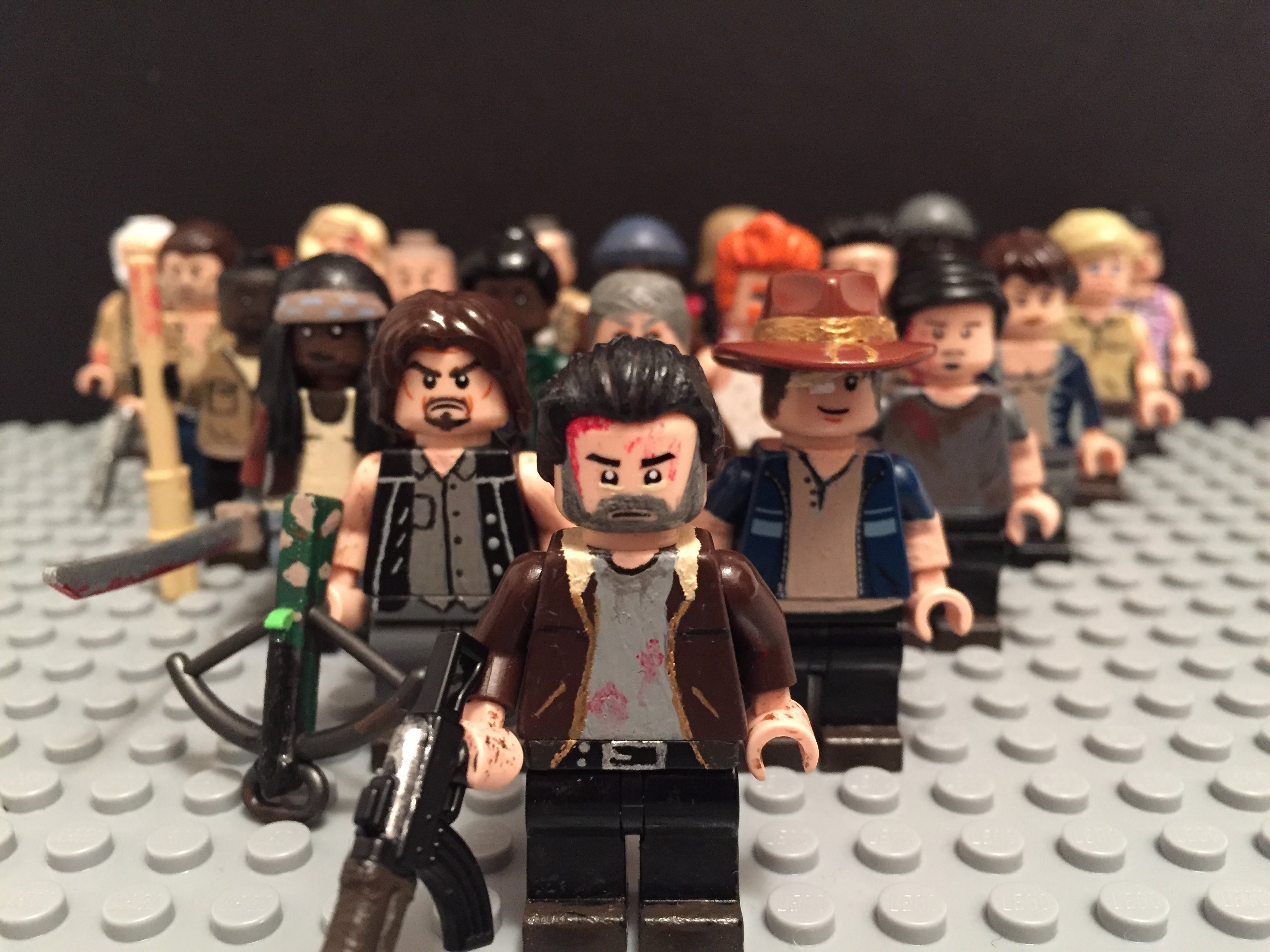 Is anyone working on a Walking Dead Lego movie ?

— lingerer (@hungrynhorney) September 6, 2018
No but oh my God that should definitely happen. But if you want to see The Walking Dead in a different medium we STRONGLY suggest checking out the Robot Chicken special 'Look Who's Walking' from 2017 – it's phenomenal and includes the entire cast.
---
Filming Question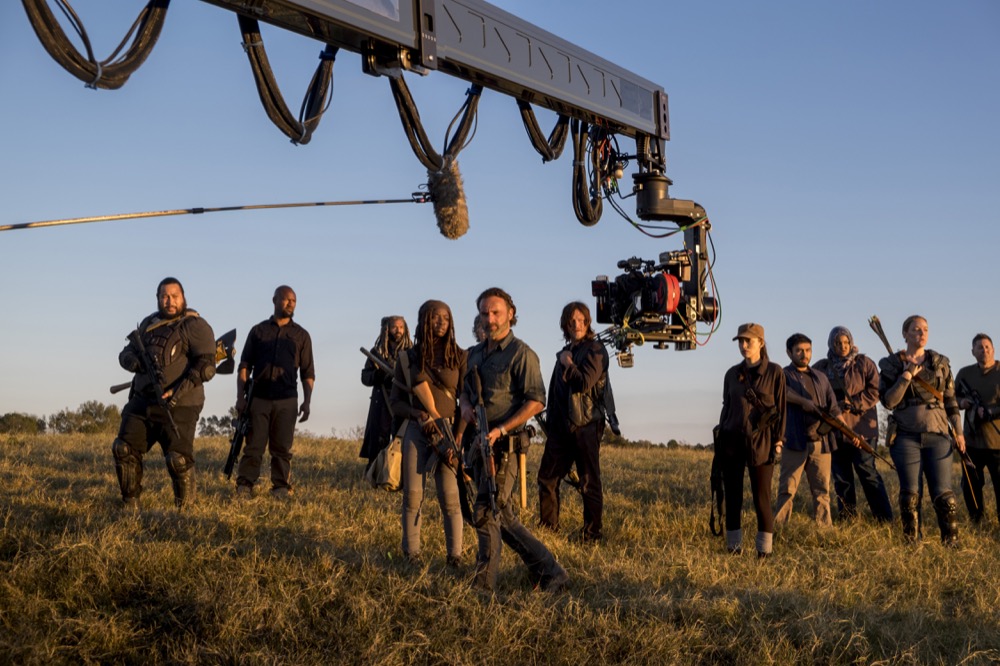 Were all the episodes filmed in order?

— Landy Taylor (@landytaylor1) September 6, 2018
For the most part, yes. Sometimes they'll go back for re-shoots on super technical scenes but otherwise, the season is shot linearly.
---
Maggie and Negan Confrontation?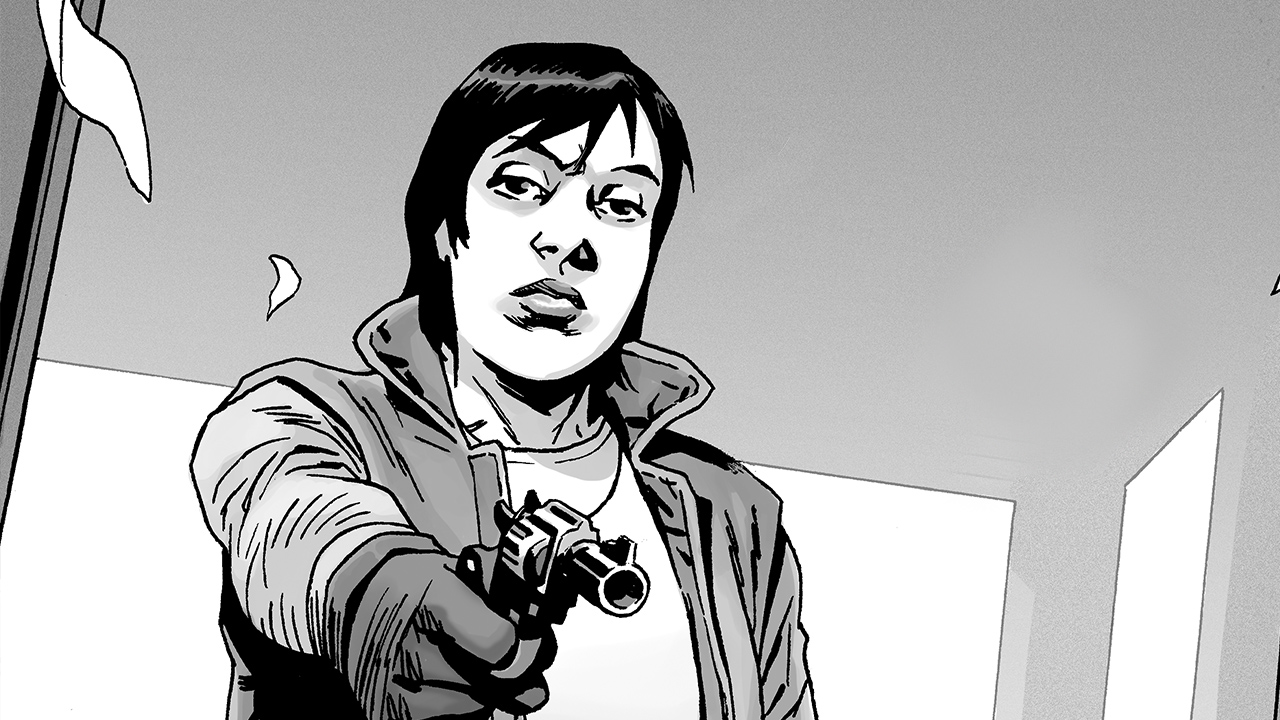 Can we expect the big confrontation between Negan and Maggie before Maggie's departure?

— Adarna (@_Adarna_) September 6, 2018
Phenomenal question! In the comics, Maggie hunts down Negan for closure but makes a surprising decision when she finds him (again, don't want to spoil the non-comic readers too much). As for Season 9, if this scene were to occur before Maggie's departure, it would be happening WAY earlier than the source material. Plus, Lauren Cohan, who's taking a break from the show to work on other projects, has confirmed that Maggie's story is "open-ended." So you'll have to wait and see if and when this scene actually takes place.
---
Most Excited To See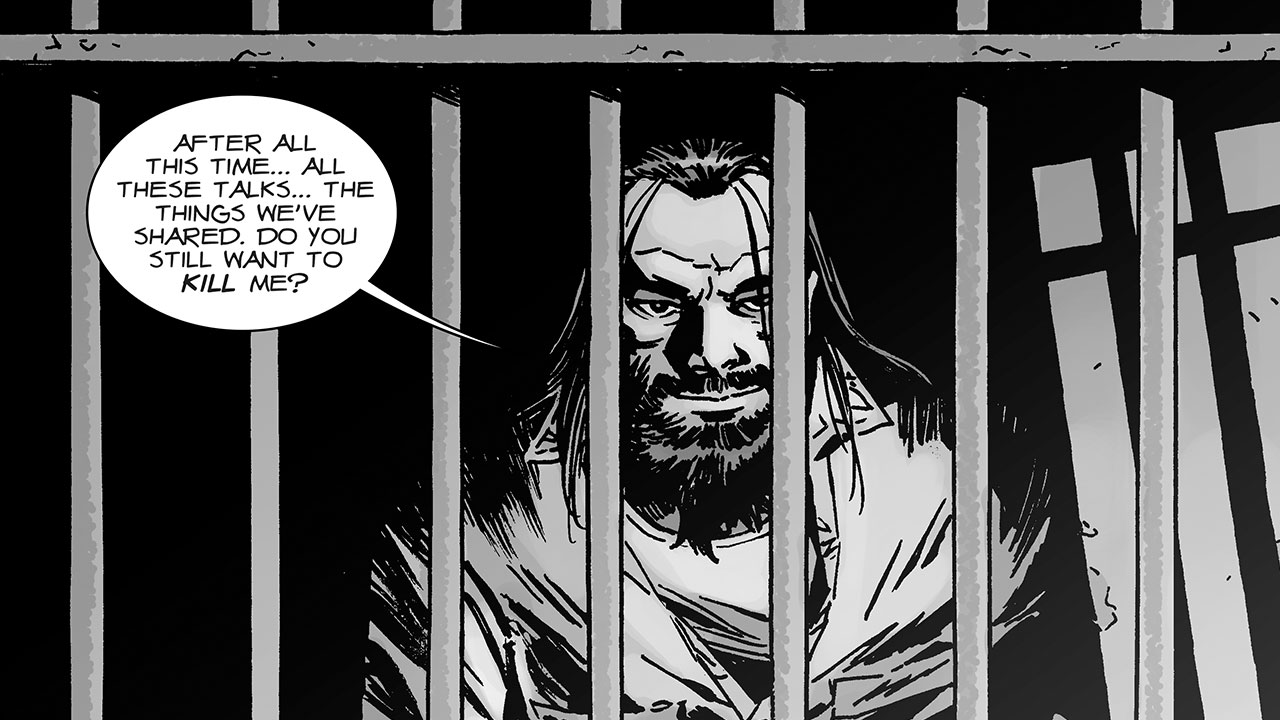 What are you guys most excited for us to see? pic.twitter.com/iBTZ1TTXZA

— ??livvv?? (@piercing_veils_) September 6, 2018
Story-wise? The Whisperers. Character-wise? Everyone is great, but if we had to pick one it would be Negan. His prison story in the comics is incredibly compelling and adds nuance to his character. Some of that will play out in the show, as Jeffrey Dean Morgan has teased. and of course, some will be different. In the comics Negan and Carl have an enthralling storyline together, so it's possible that will have to be given to another character or be re-worked completely.
---
Post-Time Jump Blues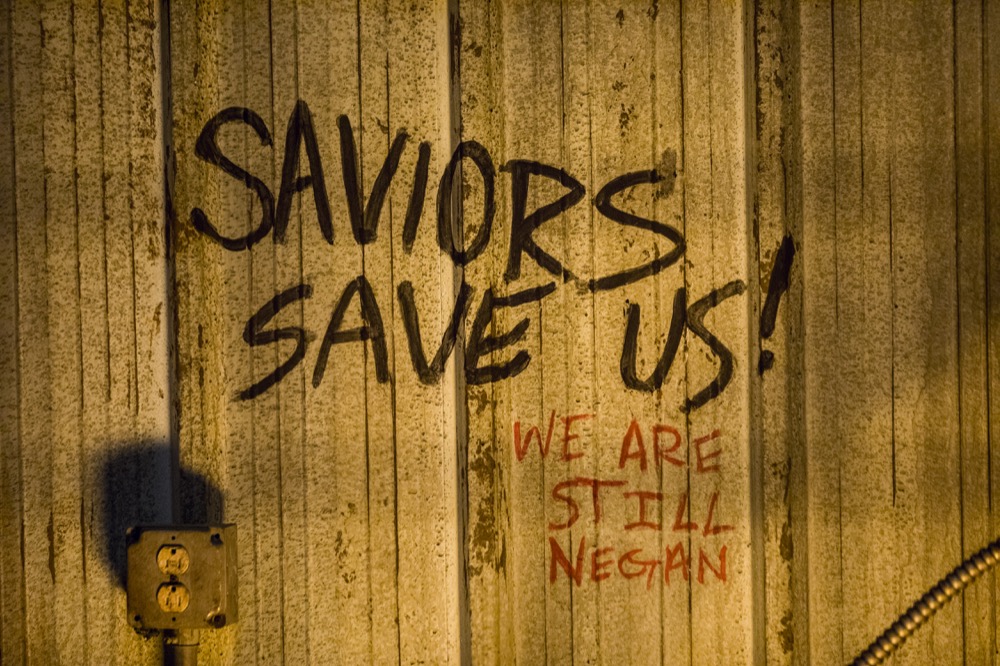 Who's going to have the toughest go of things after the time jump (outside of Rick & Maggie)

— Louis Pulice (@louie3020) September 6, 2018
Again, Negan (mostly because of his whole being locked up thing). But other than that, The Saviors. Negan's old cronies will struggle to integrate into Rick and Maggie's groups and fights will break out because of that tension. Plus, a lot of Saviors will remain loyal to their imprisoned leader.
---
Just Desserts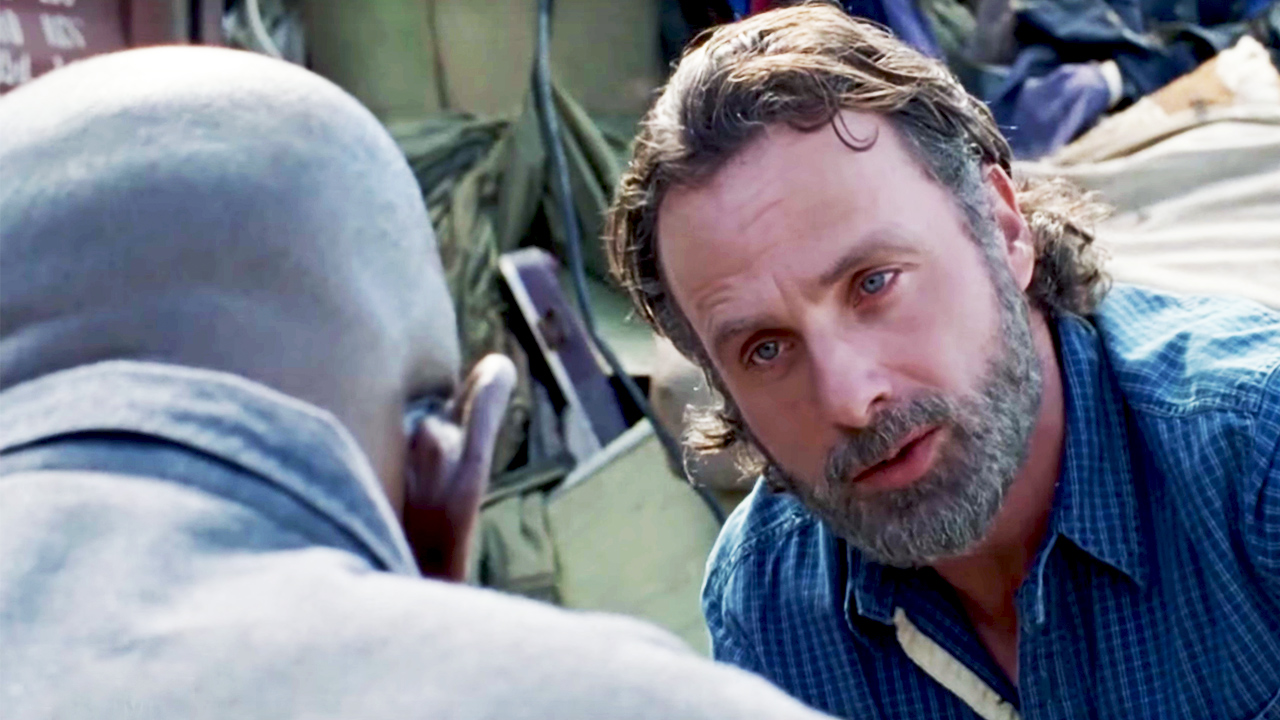 THIS IS IMPORTANT what is ricks favorite kind of cobbler?

— danyale| pin if unf (@sunflowergrimes) September 7, 2018
Peach.
---
Father Gabriel Update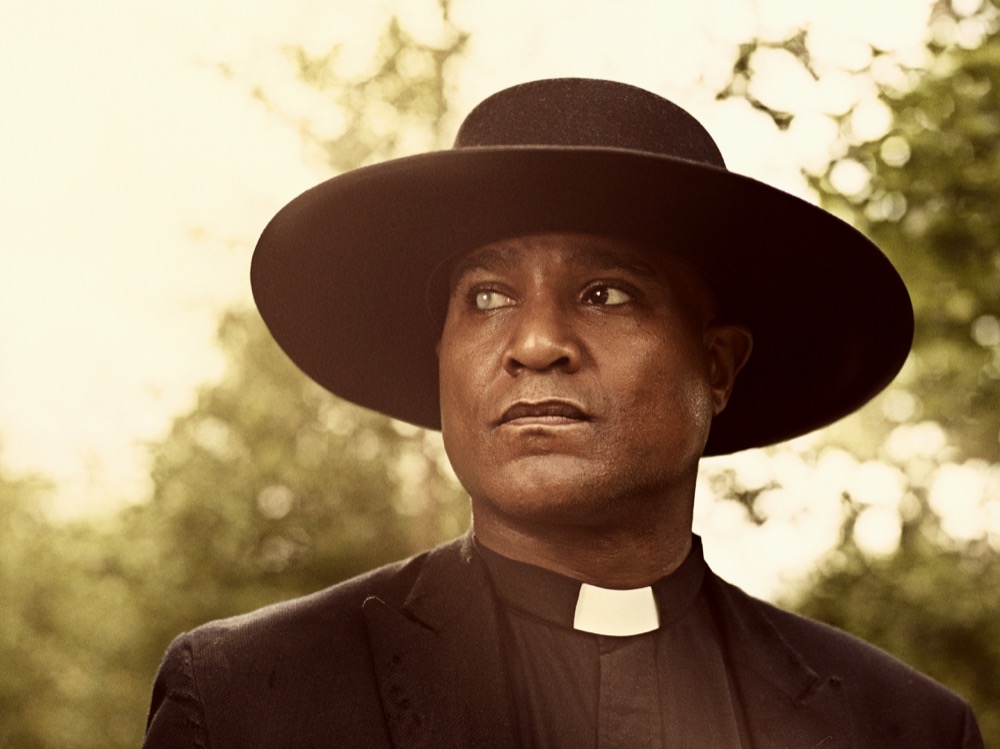 Is Father Gabriel now part of the leadership in the ASZ? Has his church been rebuilt? Will he and Rick have any interaction with season?

— Grimes Family 2.0 (@courtgirl26) September 5, 2018
Yes, Father Gabriel will be given more responsibilities in Season 9. We saw him lead the interview process for Magna and her group in the trailer, meaning he has finally earned his keep in Alexandria. His church will be rebuilt and it's fair to say he and Rick will have some sort of interactions this season.
---
Rick Keepsake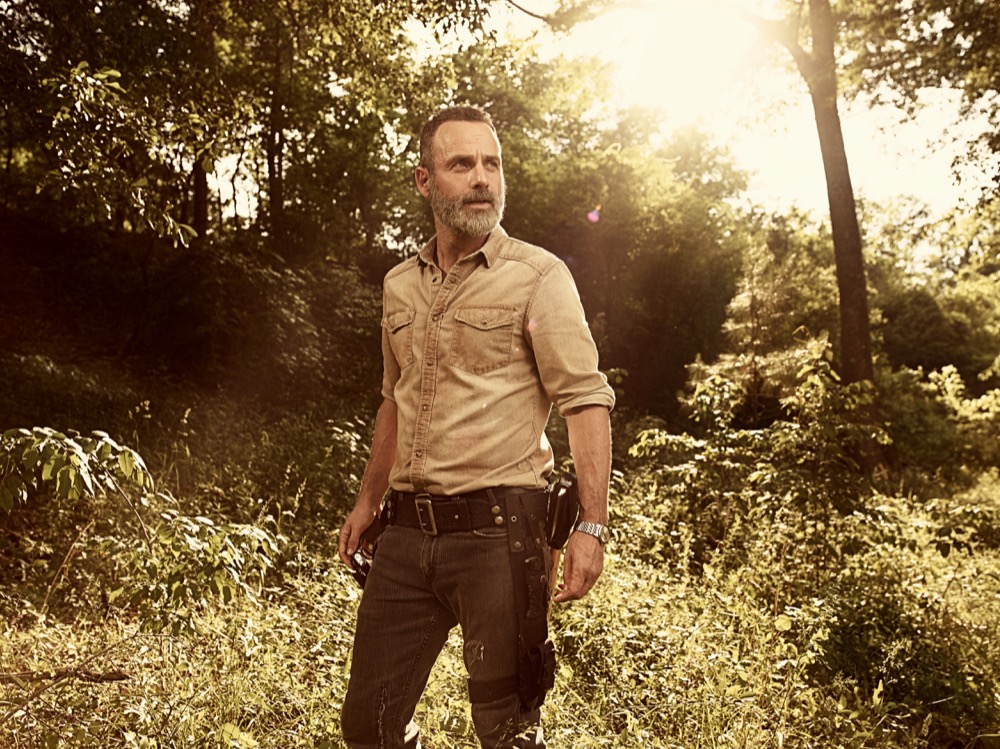 What keepsake of #RickGrimes' will #MichonneGrimes hold dear upon his exit?

— Tashann Grant (@MrsGrimesGrant) September 5, 2018
Great question! We don't want to spoil it but know that Rick's departure will be felt by Michonne and the rest of our characters very much.
---
More Webisodes?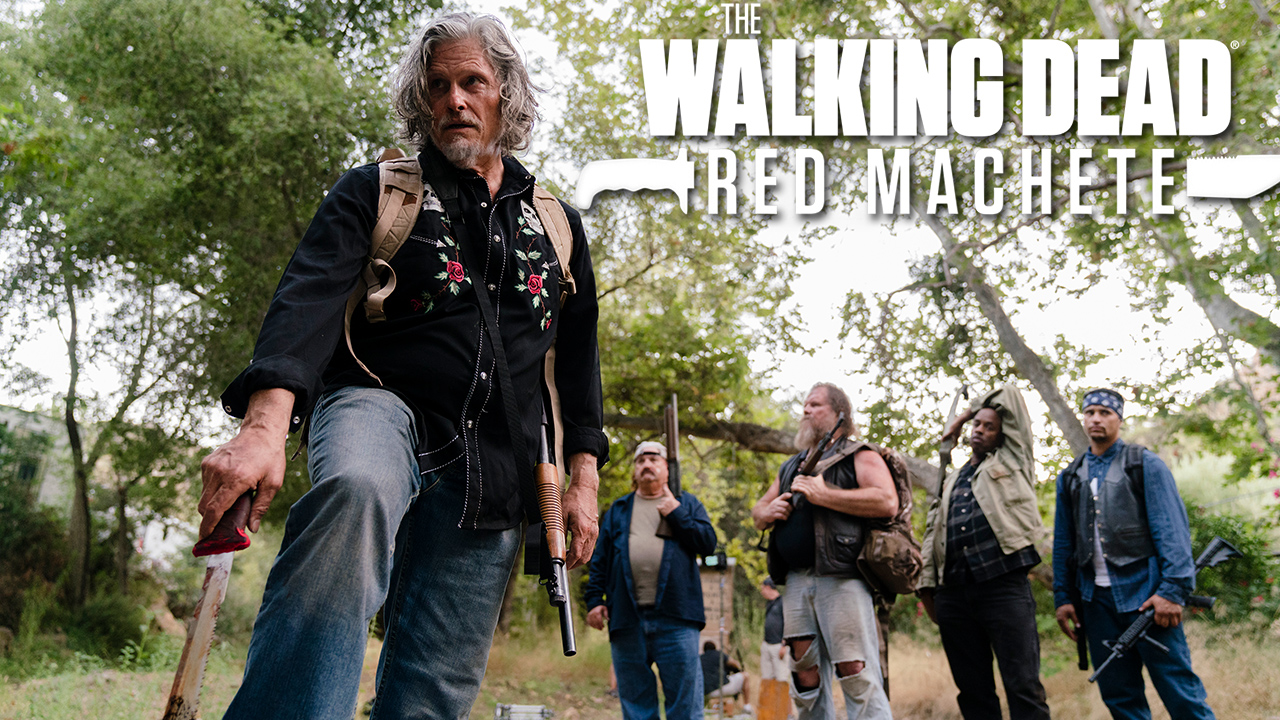 Will we ever get more webisodes?

— Zombie Claw (@TheRu1es) September 5, 2018
We're pretty positive that you will – especially after their most recent ones (Red Machete and Flight 462) received Emmy nominations. Can't tell you more than that!
---
Your Majesty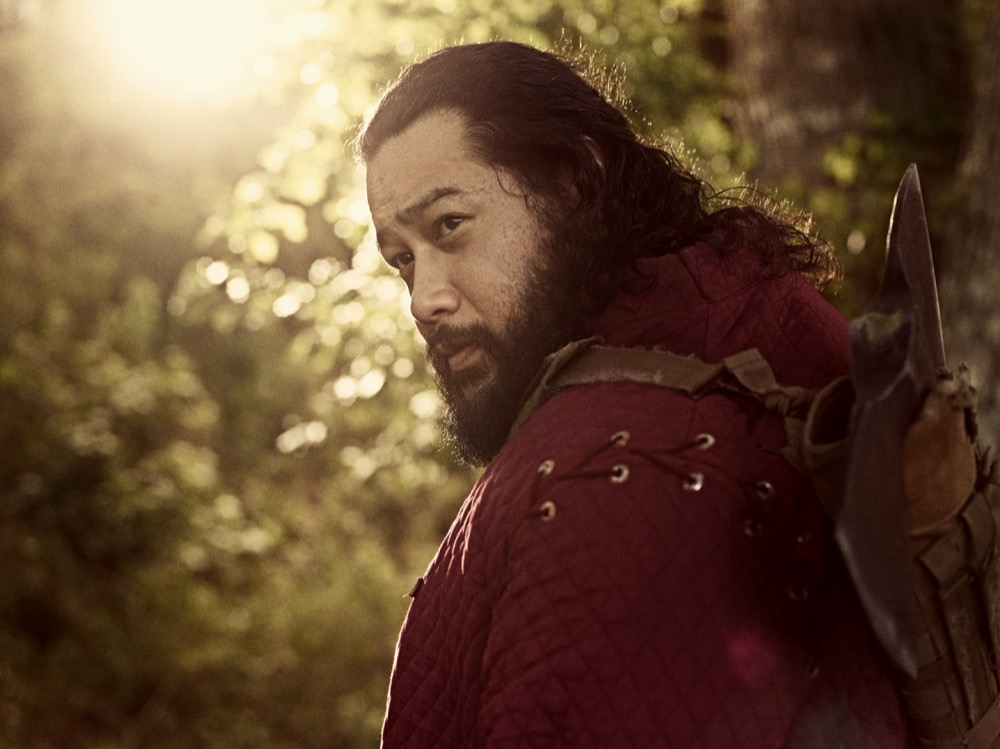 Does anyone else think Jerry looks as majestic as Ezekiel this season? Or is it just me?

— NickGrimes (@NickEllard) September 5, 2018
It's not just you, Jerry DOES look as majestic if not more majestic than Ezekiel in the new character portraits.
---
New Spinoff
Will Aaron's beard be getting it's own spinoff?

— Carrie© (@carrieWUTWUT) September 5, 2018
Absolutely, it's called Beard the Walking Dead and it's already getting a lot of Emmy 2019 buzz.
---
That wraps up our fan mailbag! Let us know in the comments which questions YOU have and then ask them next week for a chance to be included!