We are back to answer your Walking Dead, Fear the Walking Dead, AND Telltale questions! Here's our fan mailbag for the week of August 31st, 2018.
---
New Opening Title
Will Season 9 have a new opening title sequence?

— The Walking Dead World (@TWalkingDWorld) August 29, 2018
Every season The Walking Dead updates their opening title sequence so expect that trend to continue in Season 9. Some fans have pointed out that the TWD logo has gradually degraded every season, but the one used in the new promos seems brand new. Perhaps it's a signal for a new beginning?
---
Whisperers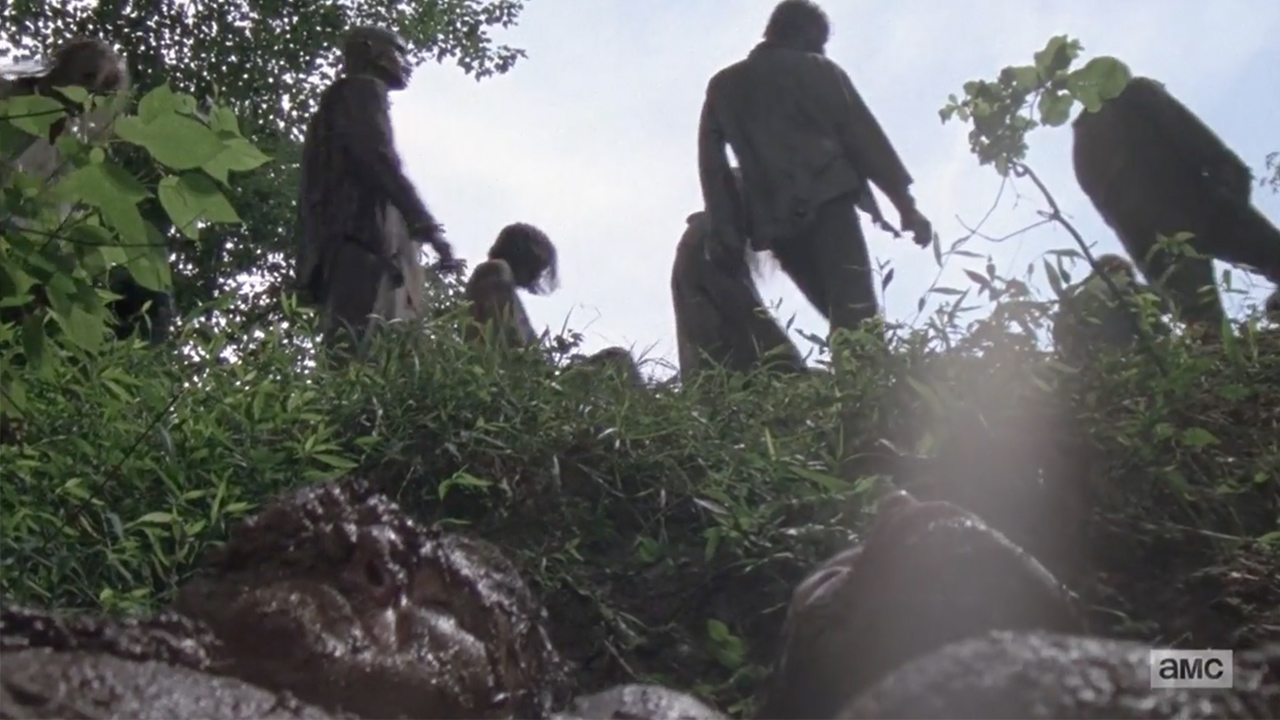 Will the Whisperer storyline closely follow the comic storyline? pic.twitter.com/rKEpD3KxlD

— CreateLikeAGirl (@CreateLikeAGirl) August 29, 2018
Excellent question. Although a good portion of the Whisperer story arc will mirror the comics, new showrunner Angela Kang has teased that it will be a remixed version of the source material. "If you're a fan of the comic you know exactly what that means," Kang said. "…although the way we do it may not be exactly the way it goes in the comic — we always remix things — and if you don't know what I'm talking about, it's better to learn as you go along."
Even though they'll have to work around Carl's absence (he plays a huge role with the Whisperers in the comics – we'll get to that next), the show will still feature fan favorites Alpha, Beta, and Lydia.
---
Enid The New Carl?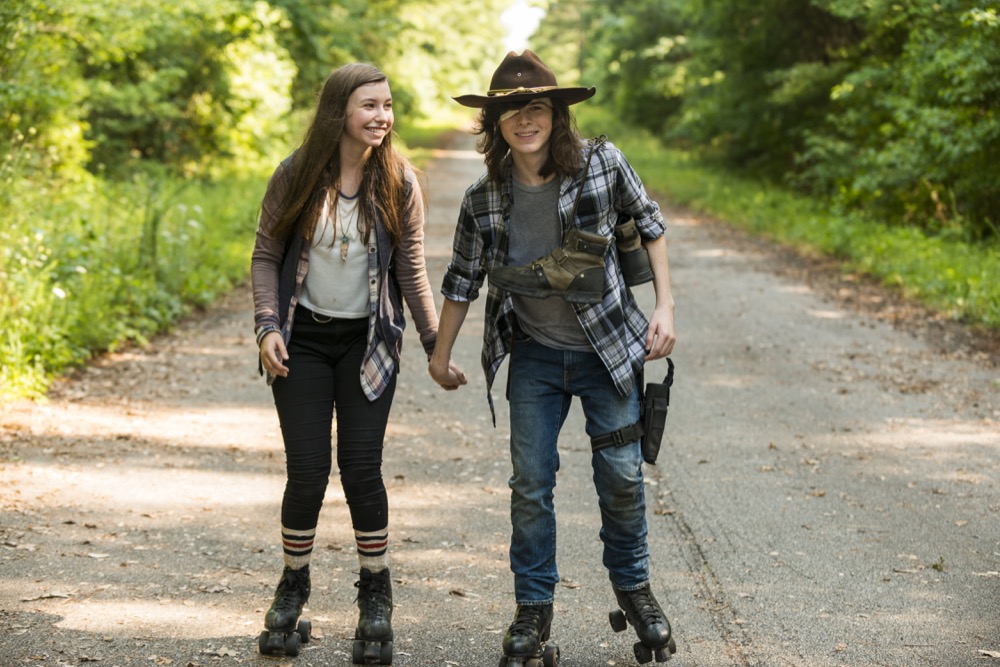 I was thinking and i believe that Enid has to take Carl's role in his storyline with Lydia, could this be possible?

— Breeze? (@SELEVOLUTION) August 29, 2018
The announcement that Cassady McClincy got cast as Lydia set Walking Dead social media ablaze – mostly because that meant her storyline would be happening without Carl. In the comics, Carl forms a relationship with a girl named Lydia, who's the daughter of Whisperer leader Alpha. Their Romeo and Juliet-esque relationship ends up causing all sorts of trouble for both of their communities and eventually leads to a war. But with Carl dead, how does Lydia's story fit into the show?
Some fans have speculated that Enid would fill in for Carl and be Lydia's love interest. Although an interesting theory, we're not sure that would make a ton of sense for that character. Some have also theorized that Henry from the Kingdom could fill Carl's shoes, but the show would have to undergo a major time jump so Henry could be a similar age to Lydia. Some other possibilities include another character being Lydia's love interest OR Lydia having a completely different arc in the show than she did in the comics.
---
Beta in Season 9?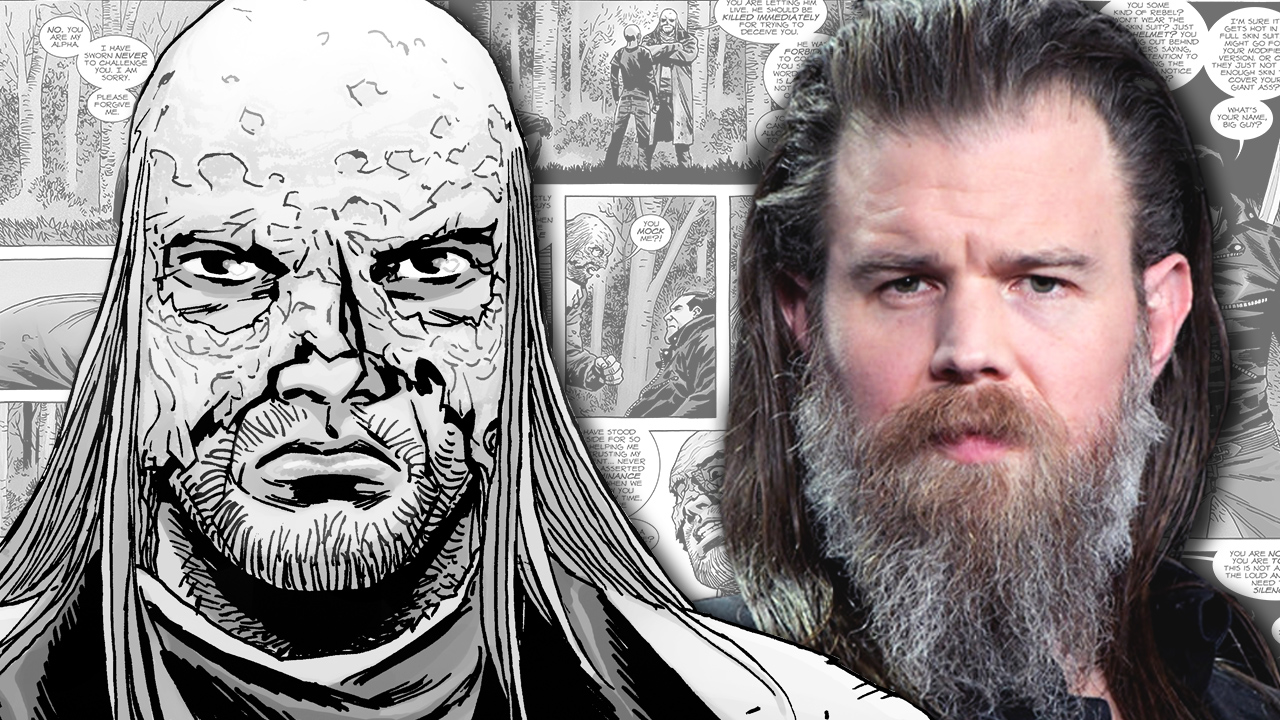 Is Beta going to be in season 9? or he will appear in season 10?

— micaela (@lastofust) August 29, 2018
Beta, who's the second-in-command to Alpha in the Whisperers, will absolutely be featured in Season 9. Read about Ryan Hurst's casting right here!
---
Where's Lucille?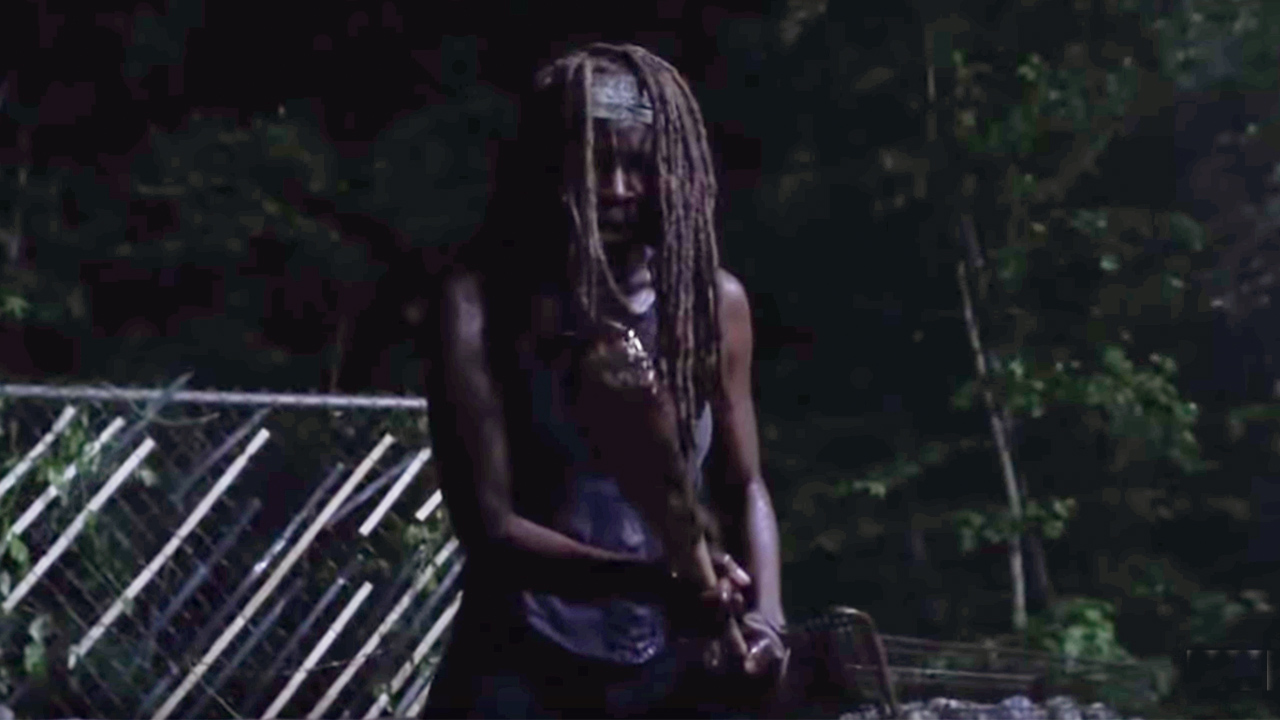 what has happened with lucille, as negan is in the cell?

— ‍ ‍ — ??????. (@pameIarabe) August 29, 2018
The Season 9 trailer gave us a brief glimpse of Michonne holding what appears to be Lucille. If you look closer it's not, it's just a bat. But the image of a bloody bat seems to trigger her regardless. As for the location of the actual Lucille, it's possible Rick kept it, but not likely. He only kept Negan locked up so he could see them thrive without him and his so-called "Saviors." There's no real need for him to keep the instrument that killed his friends.
In the comics, however, Dwight keeps Lucille while Negan's locked up and uses it in the Whisperer War. He even returns it to Negan at one point so he can help them during battle. Since Dwight's off the show (for now) and Rick will soon be leaving – Lucille's fate is up in the air.
---
More States?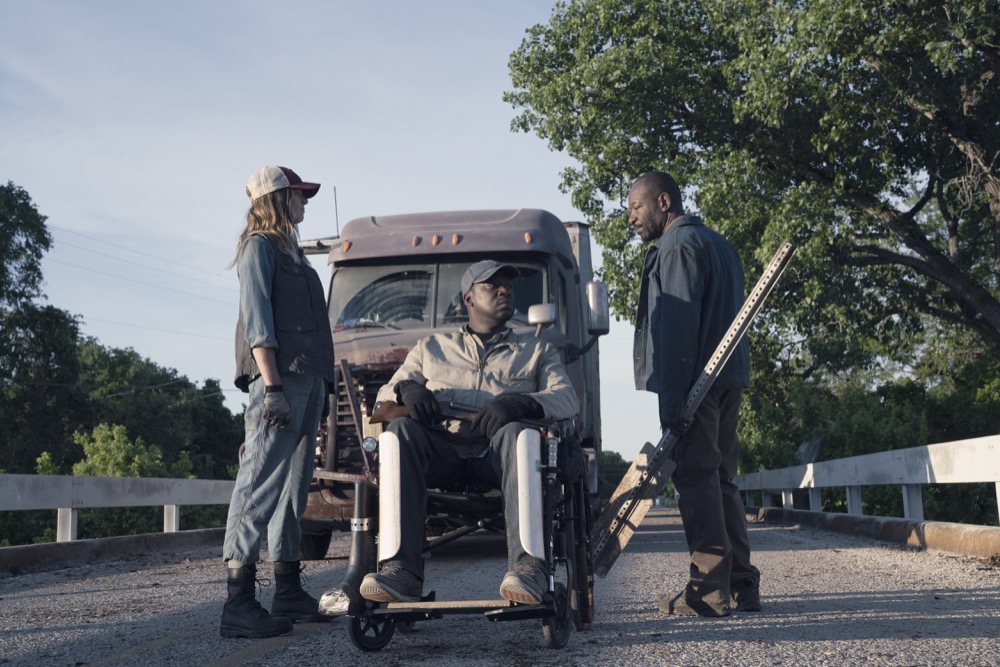 #FearTWD just expanded to Mississippi. Will we see any other states featured?

— The Walking Dead World (@TWalkingDWorld) August 29, 2018
This week Morgan found himself in Mississippi after accidentally hitching an overnight ride while escaping the storm. Last week's episode ended with him promising to return to Texas to find his friends, so if he does that he'll have to pass through either Louisiana or Arkansas. And if he DOES find his friends and DOES want to have an Alexandria homecoming then we could see locations like Tennessee, Alabama, or Kentucky. So yes, it's fair to say more states could be visited. But of course that's all dependent on if he ever decides to come back.
---
Caryl Scenes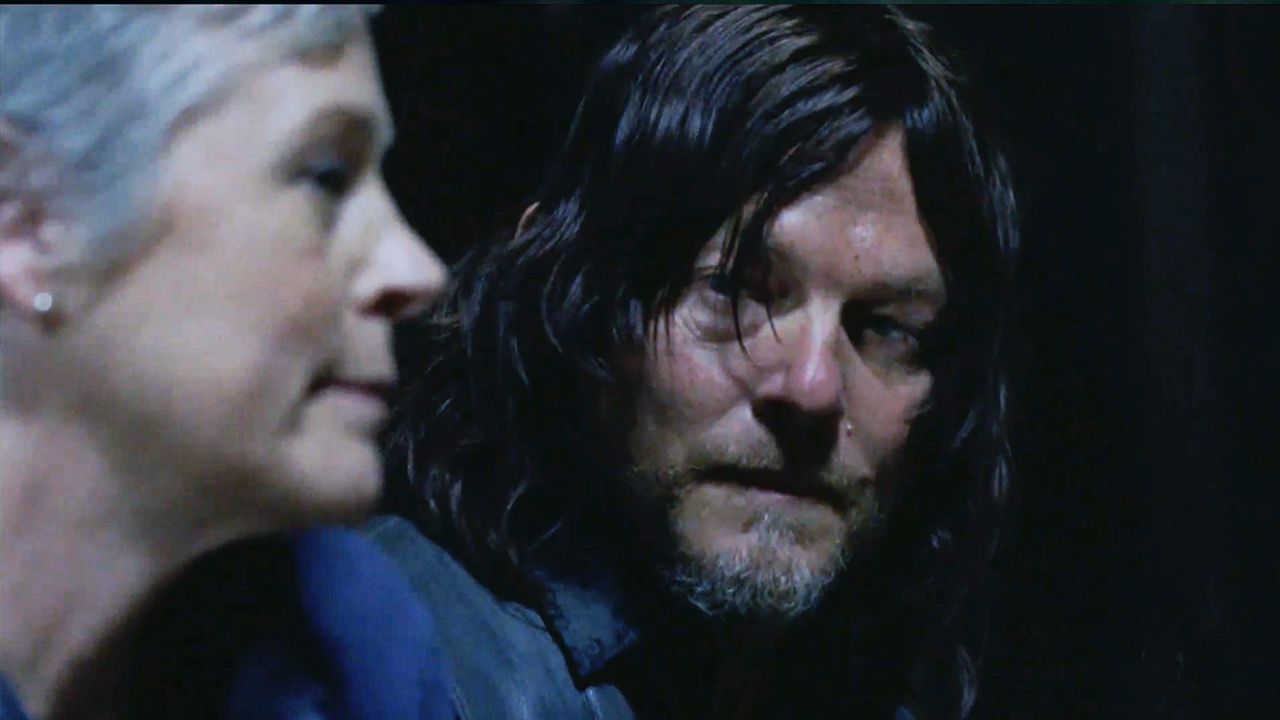 I hope we're gonna have some amazing & breathtaking scenes between our fave pairing Carol & Daryl! We sure miss them a lot! ??♥️??

— Marlène Laplume ?? (@Mariloune) August 29, 2018
We sure will! Maybe not the kind you want based on those love emojis, but here's a scene of them from Season 9 to hold you over:
Watch Daryl and Carol catch up in this clip from #TheWalkingDead Season 9 ? pic.twitter.com/maD6AVrgQS

— The Walking Dead (@TheWalkingDead) August 7, 2018
---
New Favorite Episode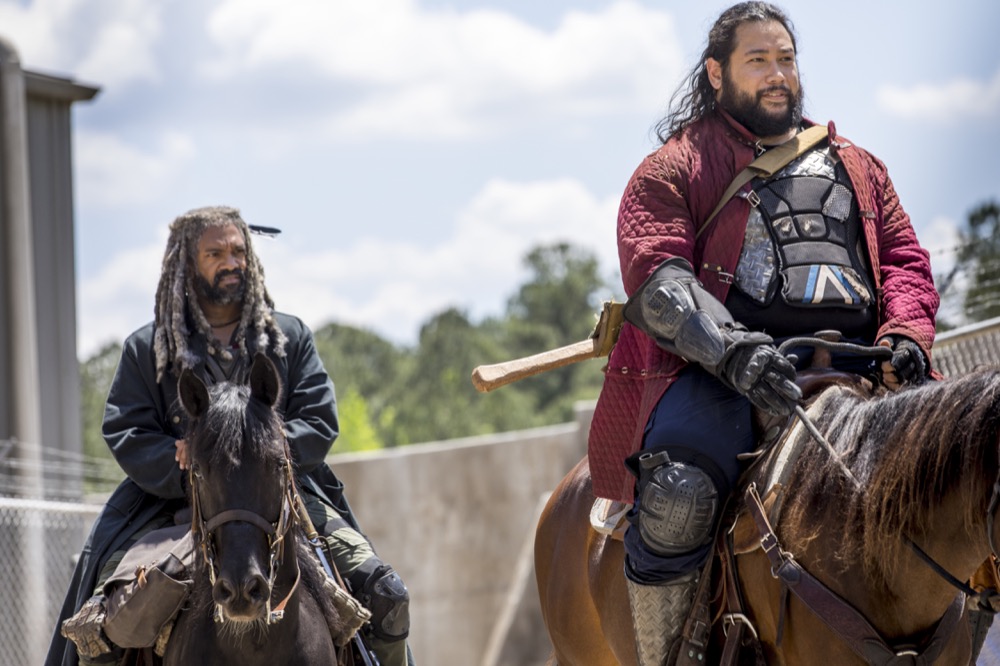 The Well has been my favorite episode since the first of the gazillion times I have watched it. Will I have a new favorite episode after this season?

— Tamara Rice (つ•̀ᴥ•́)つ*:・゚✧ (@tamarahvt) August 29, 2018
Great question, Tamara! (We also love that one). Episodes like The Well do WELL (apologies) with world-building. It's the first time we're introduced to The Kingdom, Ezekiel, and their unique way of life. Season 9 introduces plenty of new characters, and we're guessing the episodes that first introduce and integrate Magna's group will be right up your alley.
---
Fear Crossovers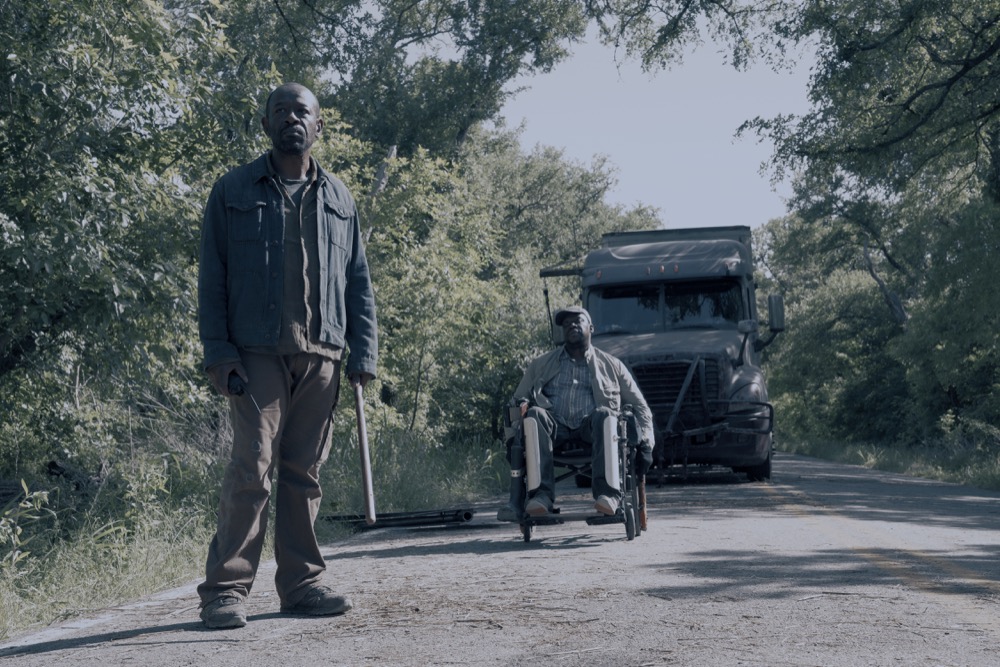 Will any #FearTheWalkingDead characters be crossing over to TWD this season?

— Sara?? (@writtenbysara) August 29, 2018
It's not impossible. After all, Morgan's mission in the back half of Season 4 has been to travel back to Alexandria by any means necessary. As we've mentioned he's already found himself in Mississippi, but at the end of last week's episode he decided to reverse course back to Texas to find his friends before going back to Virginia. We'll have to wait and see if he actually returns, but since he has openly discussed it – it is possible.
---
Grady Memorial Update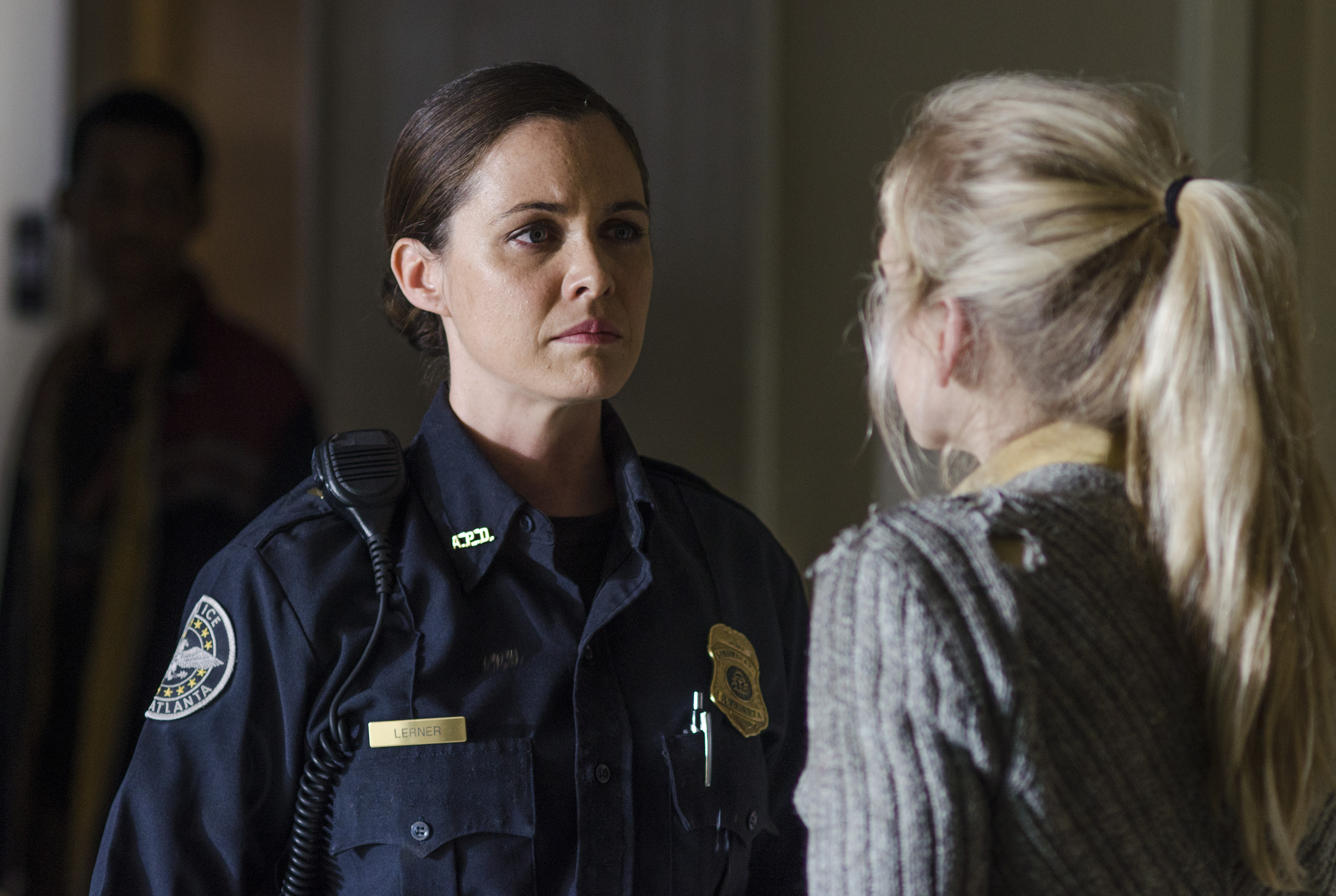 Any information on what happened to Grady Memorial Hospital from Season 5? Will we be seeing them? Hearing at all what happened to them?

— Jennifer Renson (@JennyRenson) August 29, 2018
That WOULD be interesting, but it's very unlikely we'll hear from the hospital we saw years ago, especially when you factor in the time jump. But hey, if Morales can reemerge after a seven-season hiatus we suppose anything is possible.
---
Rick & Carol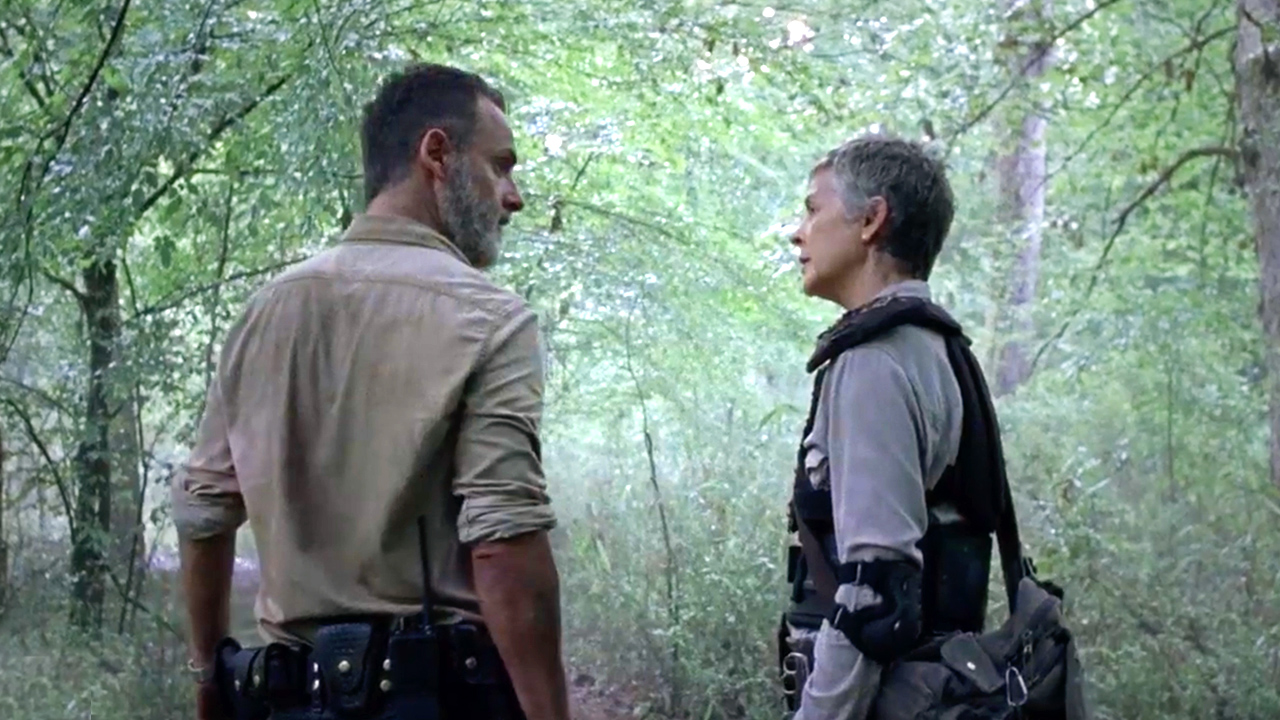 Will Carol get some final scenes and some closure with Rick, over their past? It would be a shame not to address their friendship, relationship she had with Carl and Lori, before Rick leaves. Out of everyone left, she's known Rick the longest, even before Daryl!

— Mike Loves Wodka (@Gingerymikey) August 29, 2018
Unfortunately we can't comment on closure, but Rick and Carol will absolutely share the screen a bit before he leaves. You can actually get a taste of that in the latest Season 9 teaser.
---
ASL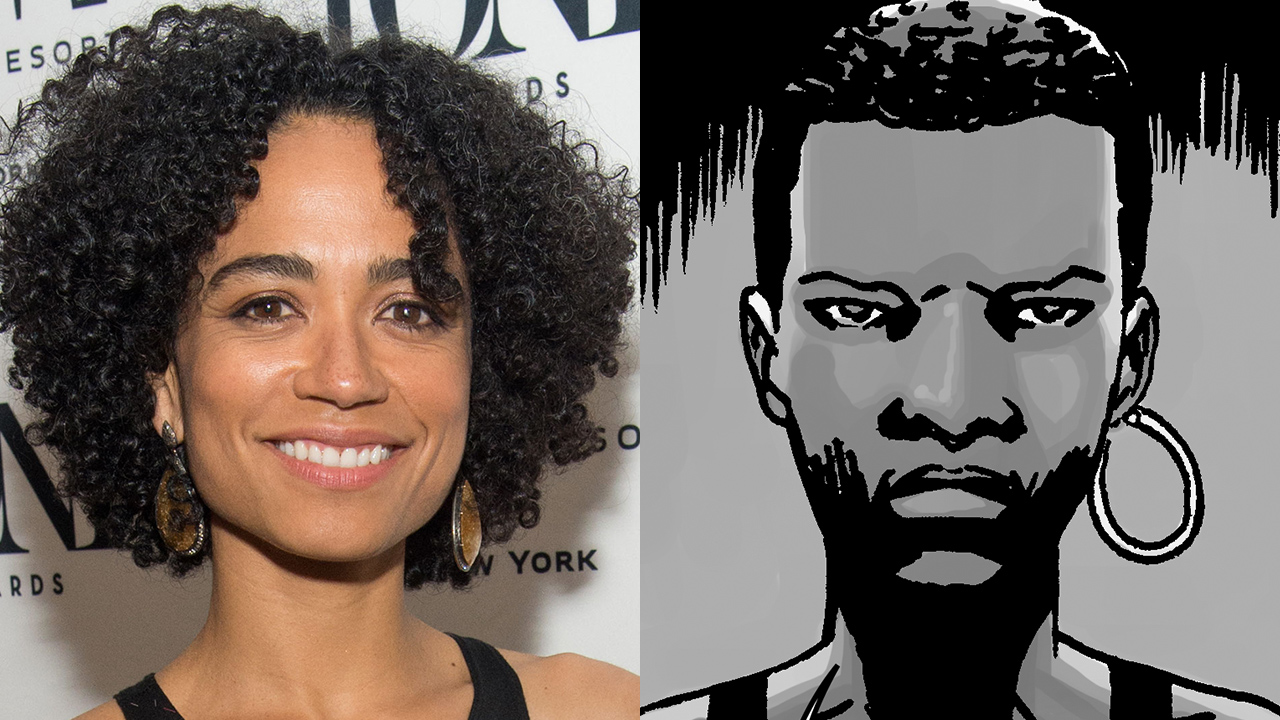 Will Daryl learn ASL?

— uss-donnie (@UssDonnie) August 29, 2018
This year The Walking Dead will welcome Lauren Ridloff to the show, the first deaf actress to join the cast. She plays Connie, a character from the comics who is not deaf but is a major part of Magna's survival group. We're not sure if Daryl will learn ASL to communicate with her but other members of her group will converse this way. It's possible some of the characters they meet along the way will learn some basic ASL to more easily interact with her.
---
Walking Dead in D.C.?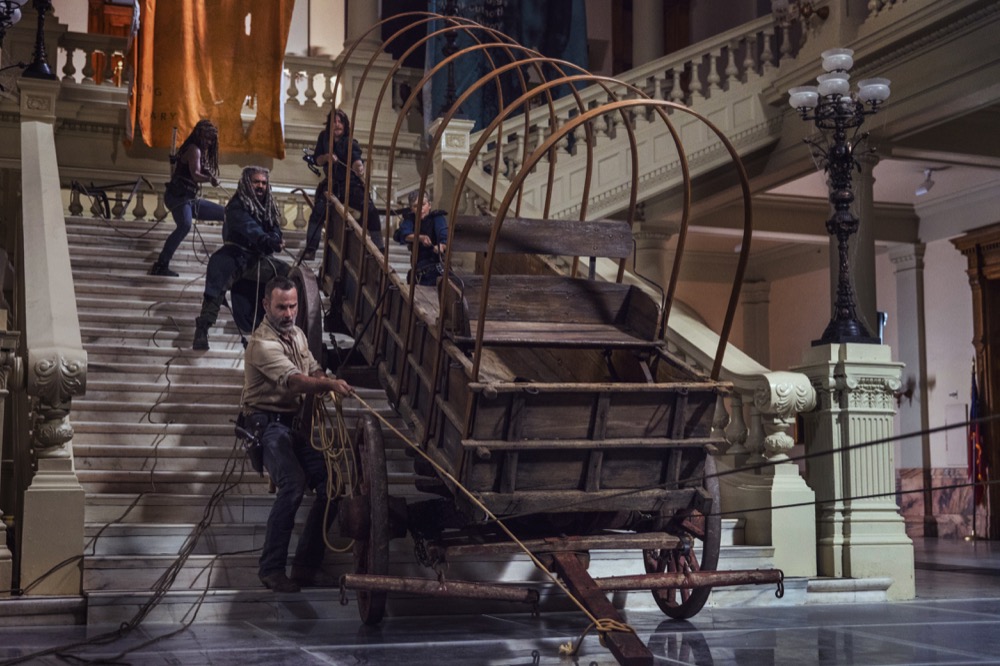 What's the chances of our survivors exploring Washington DC?

— Coltpython357 (@Coltpython3572) August 29, 2018
100%. In fact, they're in a D.C. museum in the picture above! You can also see traces of D.C. in the Season 9 trailer. Additionally, you'll be able to explore post-apocalyptic national capitol in our new video game Overkill's The Walking Dead – which comes out on PC this November and console in February!
---
Gregory Status
Will Gregory suffer?

— Breeze? (@SELEVOLUTION) August 29, 2018
We saw in the Season 9 trailer and other teases glimpses of Gregory attacking Maggie. Assuming this is real and not a dream, this mostly aligns with the source material. In the comics, Gregory is caught trying to poison Maggie after his resentment towards her leading Hilltop reaches a boiling point. He gets caught, thrown in the slammer, and is then hung by Maggie's orders as a lesson to anyone who tries to cross her.
If he really does make an attempt at Maggie's life in the show one could assume he would be punished. But then again he could also escape, or kill Maggie, or this could all be a fever dream. Who knows! Gregory is a slippery dude. Tune in this October to find out what happens.
---
Negan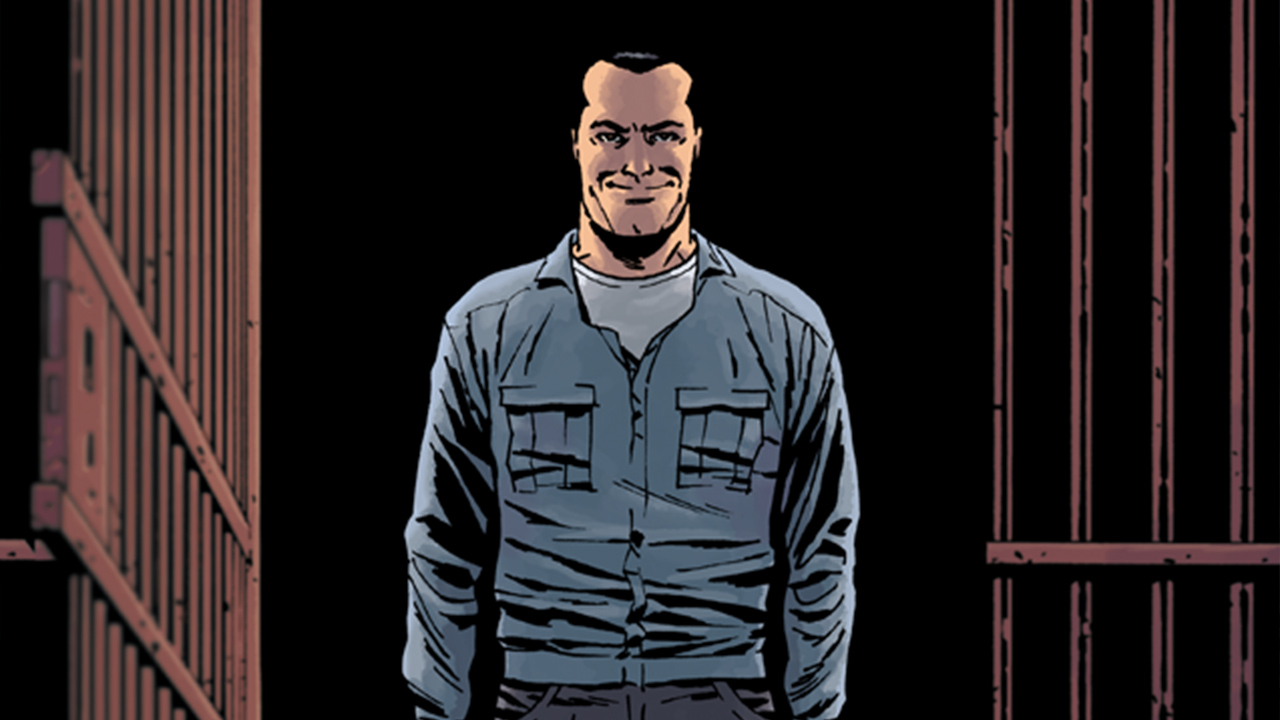 is negan being fed and hydrated?

— brooke ✧ (@jasonscrouse) August 29, 2018
Yes, Negan will be properly taken care of in his prison cell. That doesn't mean he'll be happy, but they will definitely keep him alive.
---
Telltale Crossover?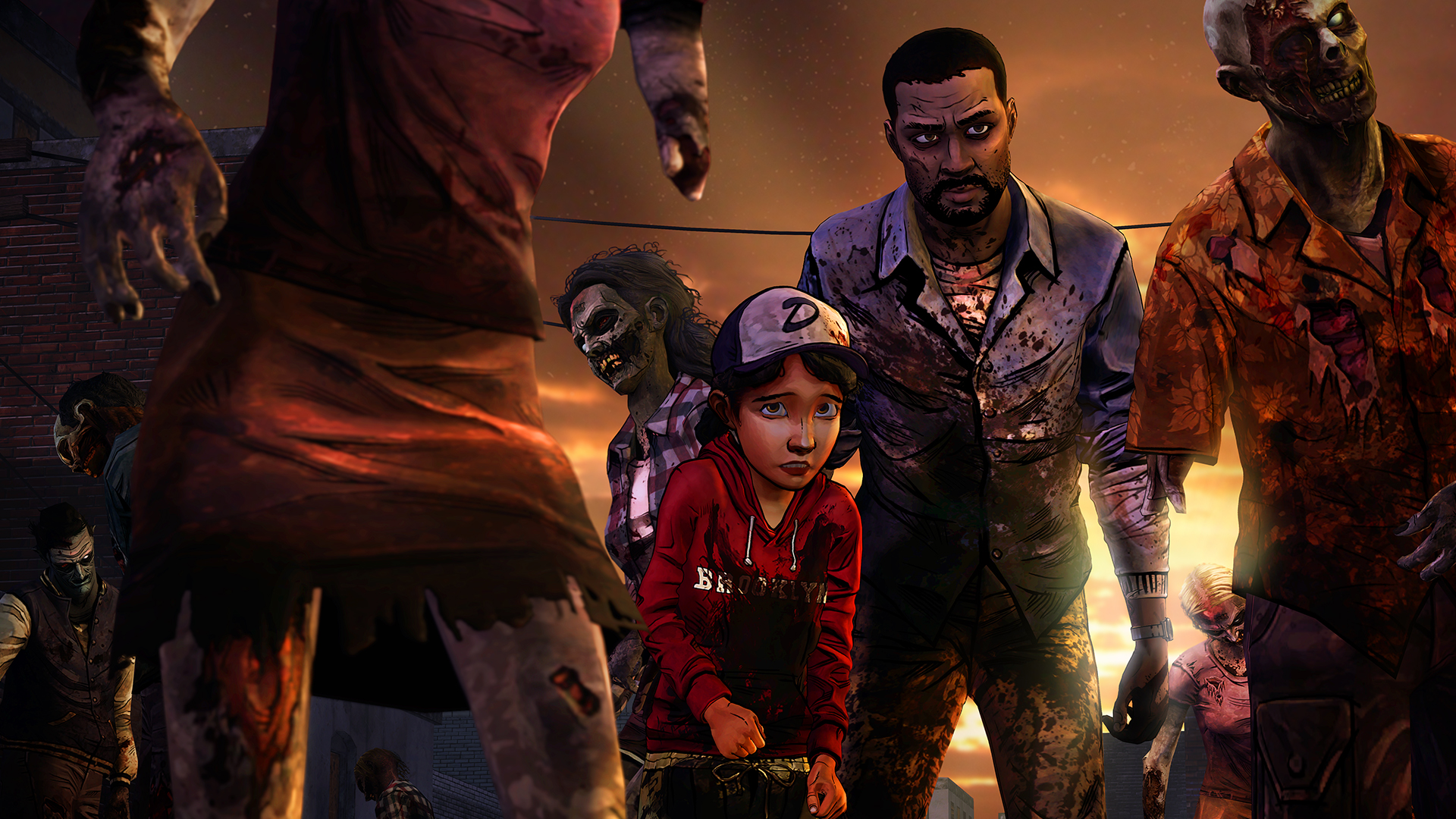 Will there be any crossover from the telltale games and the show ?

— Harley (@Hood815) August 29, 2018
Walking Dead creator Robert Kirkman was actually asked that question at 2017's New York Comic Con panel. His answer? "Nope." However, there have been other crossovers with Telltale's The Walking Dead. For instance, Michonne's daughter Elodie was introduced in the game as a child and later showed up in the comic books as an adult. Similarly, Jesus from the comics made his way into the game. Although Robert's answers aren't always canon, we would take his word for it this time.
---
Siddiq and Alden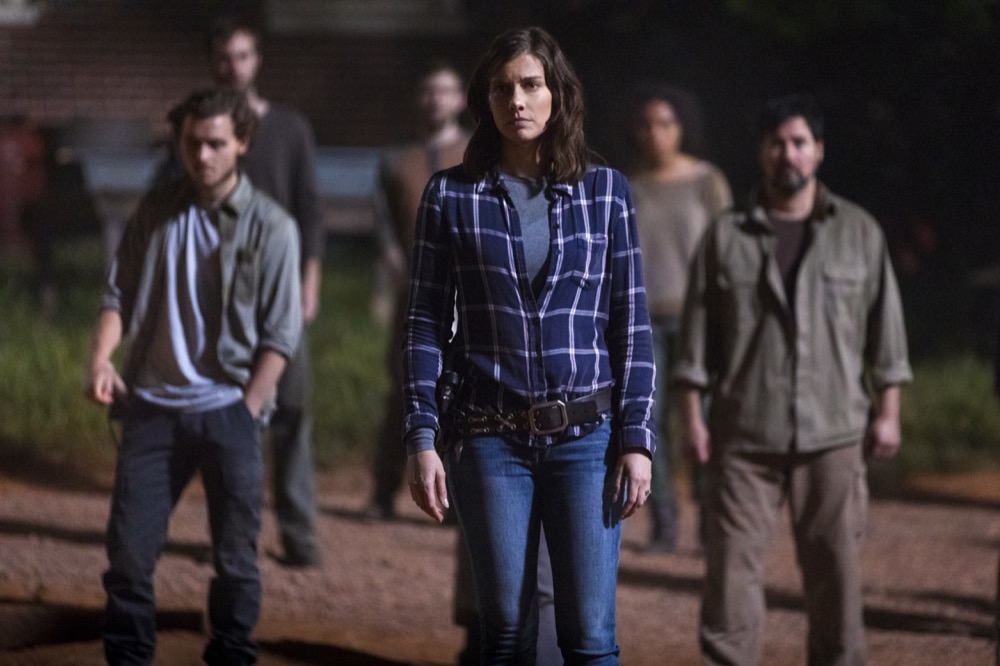 What can we expect from our two new characters – Siddiq and Alden?

— Mikey (@Mikey10578248) August 29, 2018
As teased in Season 9 images, Siddiq and Alden will seem like old characters among all the newbies this season. For the most part we'll see Alden and Siddiq at the Hilltop – although there are some scenes of them at the camp teased in the trailer. Siddiq will continue his medical work while Alden will help Maggie out at Hilltop.
---
OG Scenes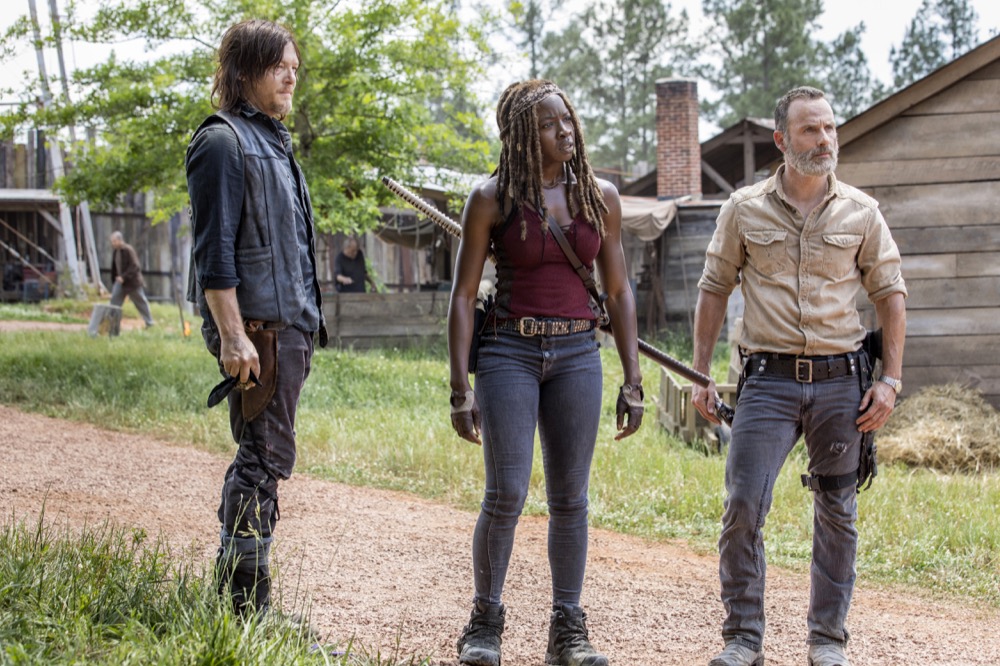 We def need more scenes between Team Family. Please tell us we're gonna see Carol, Daryl, Rick, Michonne, Maggie and co interact more this season! ???♥️

— Marlène Laplume ?? (@Mariloune) August 29, 2018
Don't worry, there will be PLENTY of scenes with the semi-original cast that you mentioned. We've seen examples of this in trailers, teasers, and interviews.
---
Daryl's Hair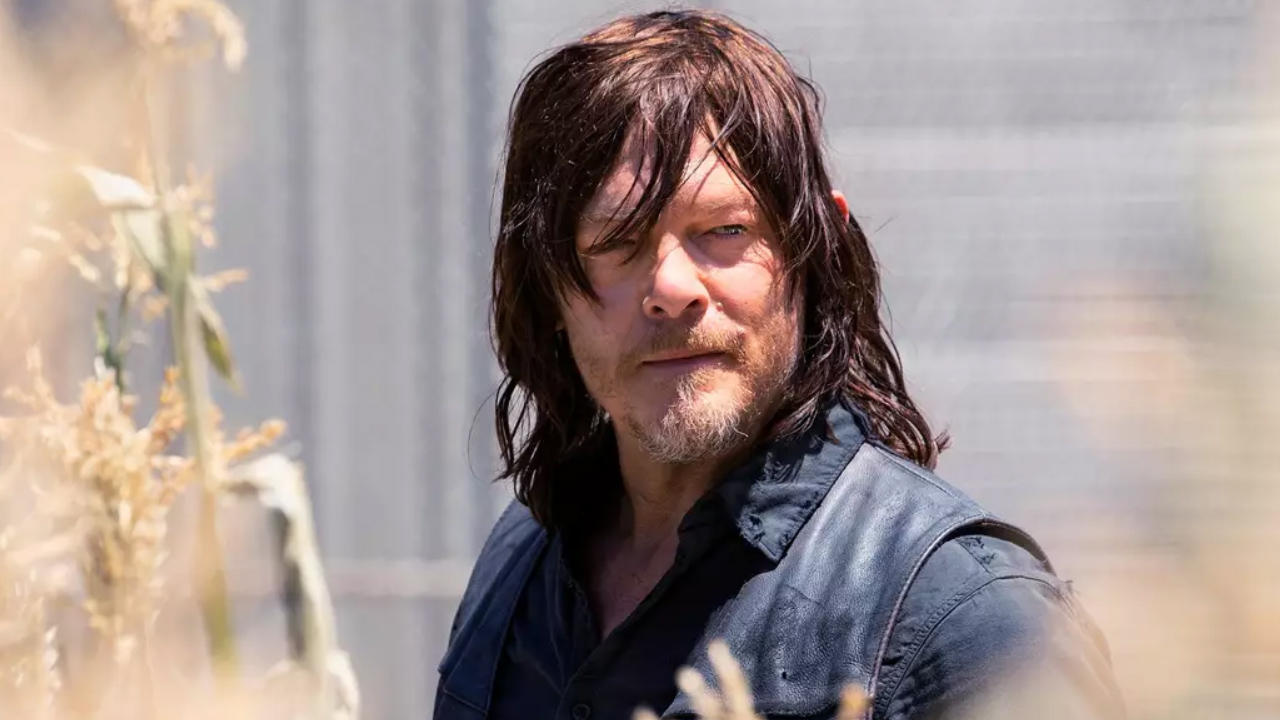 Can someone give Daryl a haircut? ?

— Marshall J Cox (@mcox731) August 29, 2018
If anything his hair will actually get longer!
---
Richonne Baby?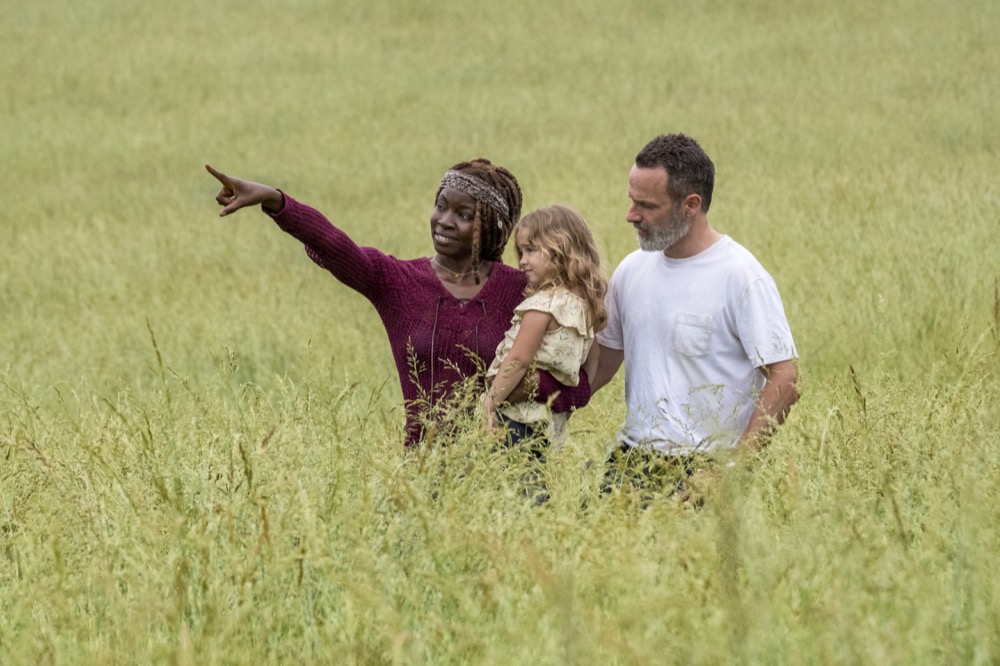 do you think there's a possibility for a richonne baby

— allie (@richonnie) August 29, 2018
It's very possible. But it's also possible that this won't happen considering Rick's departure.
---
New Walking Dead Locations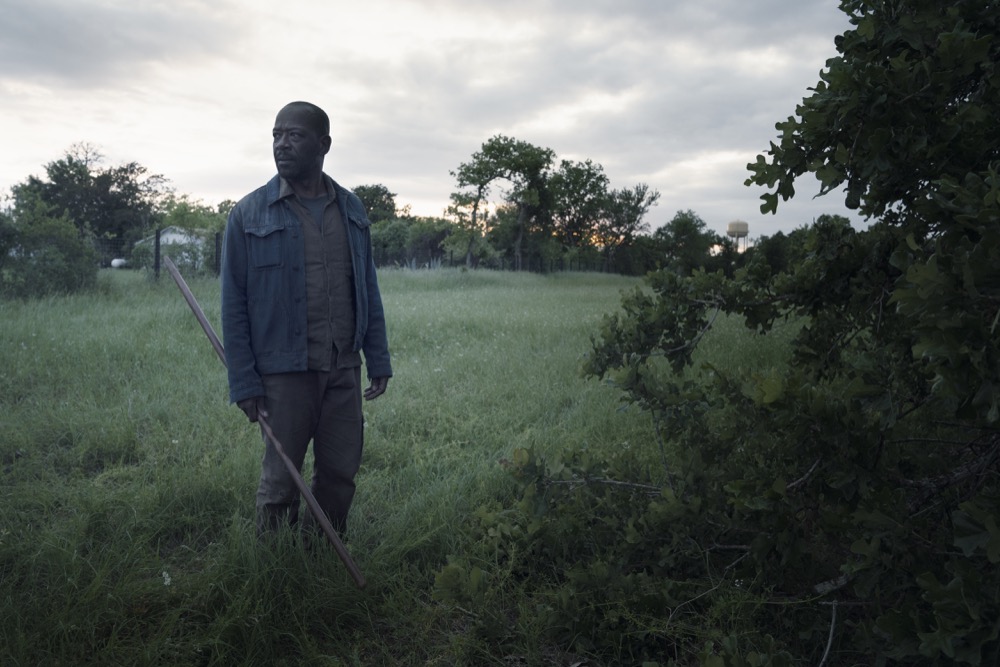 What do you think about walking dead spinoffs a la law and order or CSI style. Walking dead Seattle, walking dead Chicago, walking dead UK?

— Eric Sander (@eric_shoeman87) August 29, 2018
Love this idea! Although Scott Gimple has hinted that there could be more Walking Dead spin-offs in the works, we can confirm that Fear the Walking Dead has already shown us the zombie apocalypse in California, Mexico, Texas, and now Mississippi. The Walking Dead universe also expanded to Spain via the one-off canonical comic story "The Alien," which follows a vey special surprise character.
---
Negan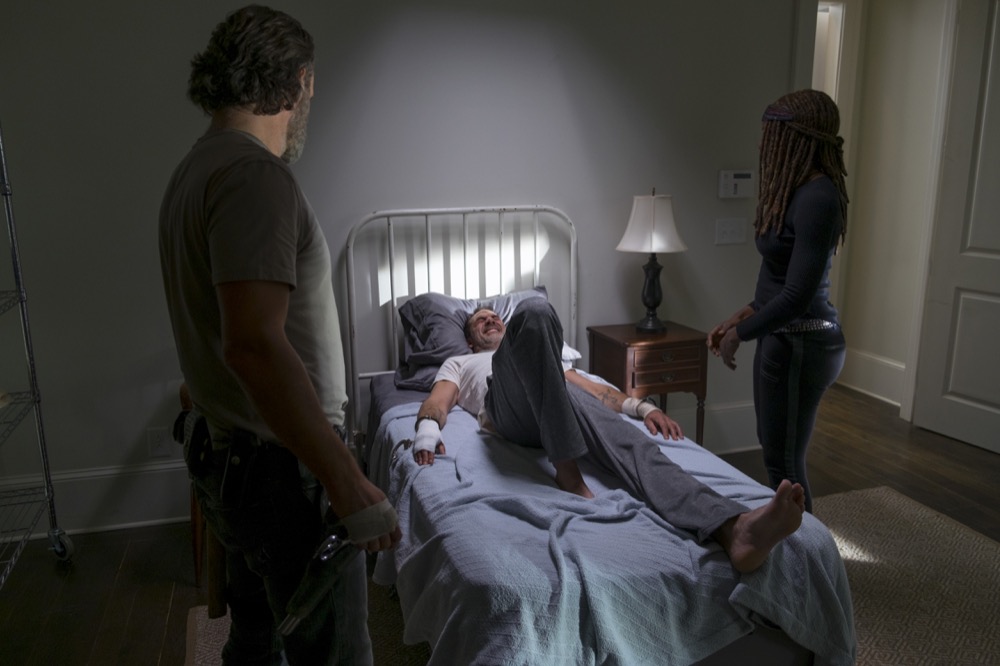 PLEASE KEEP NEGAN ON THE SHOW

— alvina (@alvina71) August 29, 2018
Noted.
---
Daryl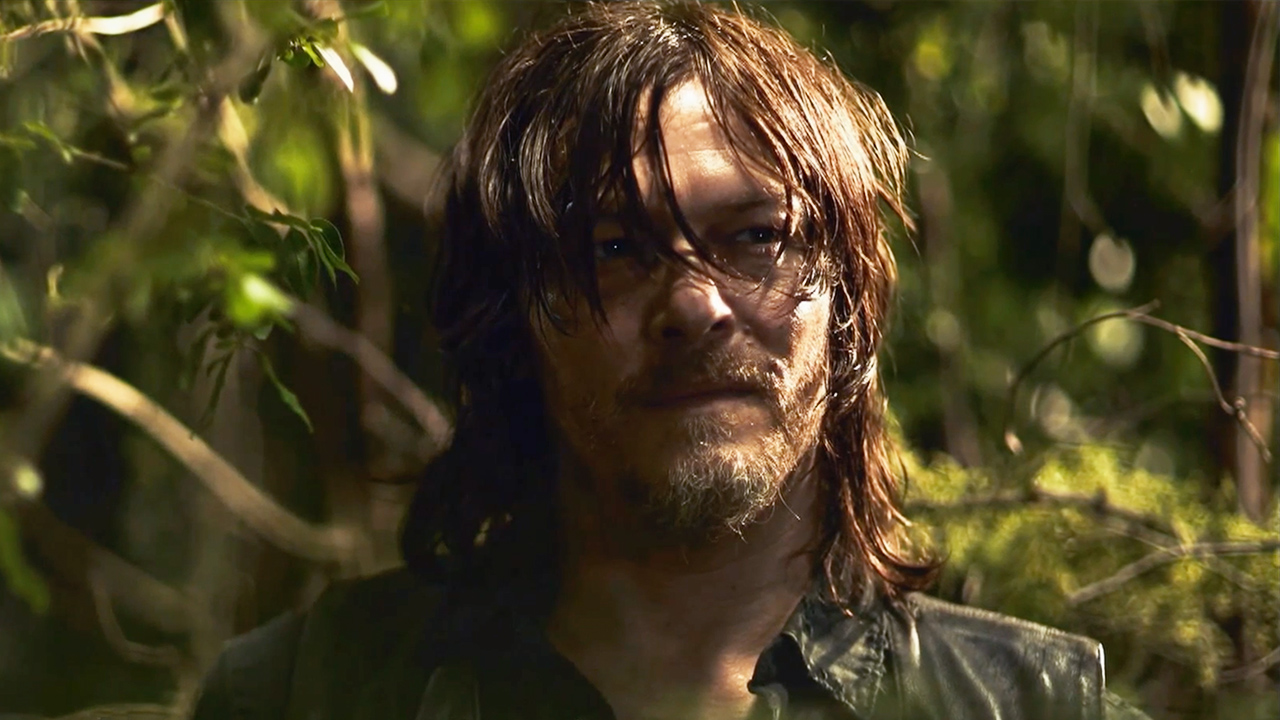 does daryl know i love him 🙁

— chloe (@happydaryI) August 29, 2018
He's known for years.
---
That wraps up our mailbag for the week! Keep asking questions about The Walking Dead and Fear and we'll try to answer it in next week's edition.