We finally catch up with Michonne and Elodie while Rick and Pamela head back to the Commonwealth. As the cover and description suggest it appears the Alexandria convoy could arrive too late. Get an exclusive preview of the issue below and let us know in the comments what YOU think will happen.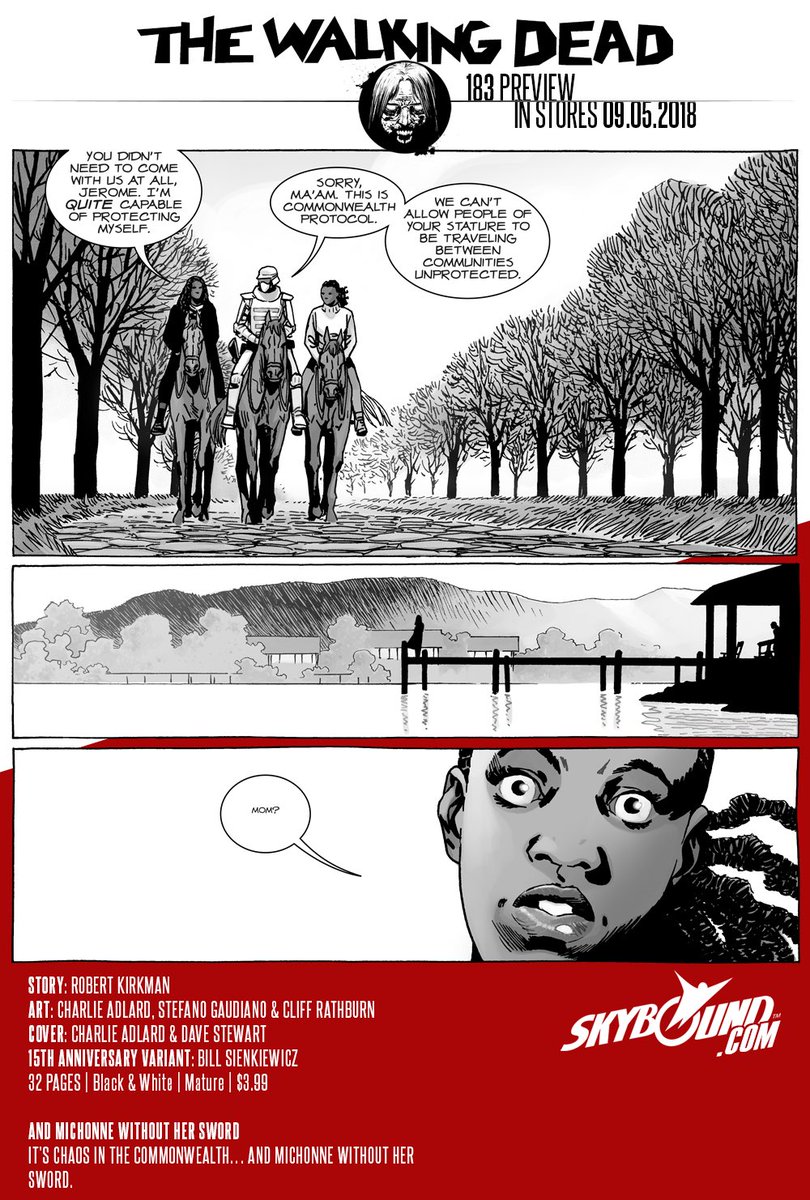 STORY: ROBERT KIRKMAN
ART: CHARLIE ADLARD, STEFANO GAUDIANO & CLIFF RATHBURN
COVER: CHARLIE ADLARD & DAVE STEWART
15TH ANNIVERSARY VARIANT: BILL SIENKIEWICZ
September 5th
32 PAGES | Black & White | Mature | $3.99
It's chaos in the commonwealth… and Michonne without her sword.