"Weak"
June watches John's story on Althea's tapes and radios him to thank him for the kind words he said on the tape. Althea returns and tells her to conserve the battery on the radio. Without gas, they're forced to hang out by the truck until they hear someone on the walkie. June asks if it's John but is met with silence again. Althea starts feeling ill so June convinces her to come with her to track down the person on the radio.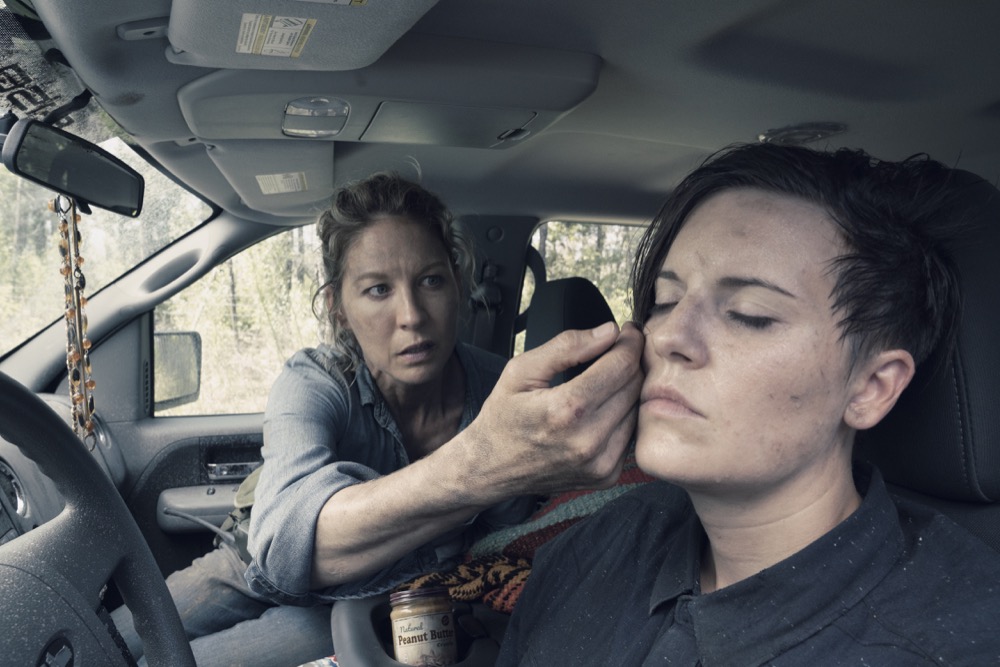 Morgan makes Sarah and Wendall stop the truck so he can radio his friends. Meanwhile, June and Al locate a truck and find a box telling them to take what they need. They drive the truck back and June apologizes for using all the battery in her camera. Al forgives her and tells her that she never really had anyone before the apocalypse because of her strenuous work life. They try the walkie again and someone actually hears them – it's the lady Morgan communicated with. Morgan barely hears June on his walkie and walks off to finds a better signal. Elsewhere, the SWAT truck drives past Al and June and Al drives after it.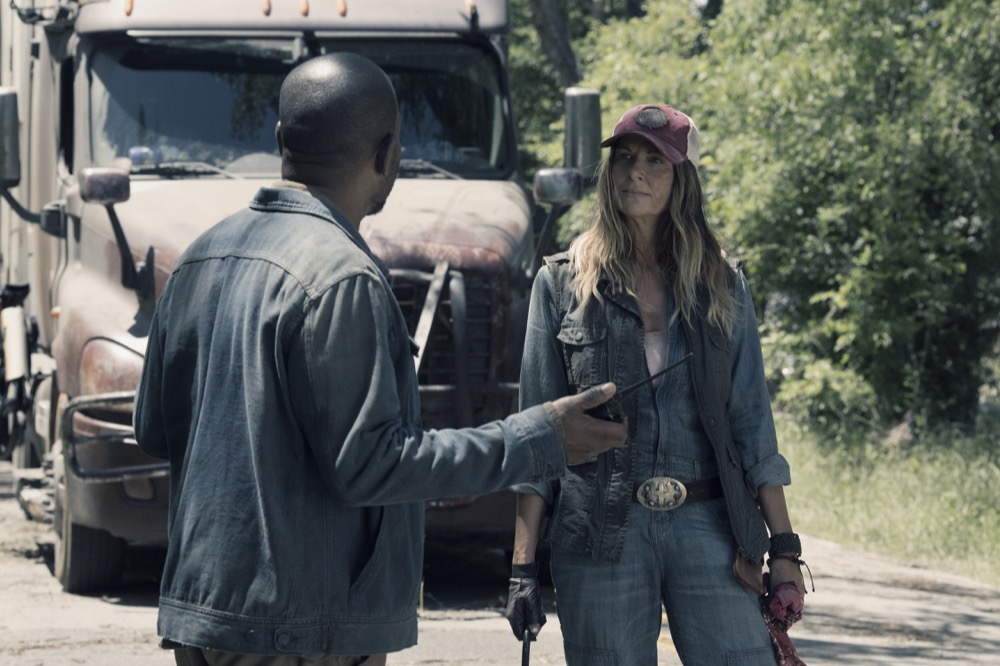 Al dangerously speeds towards the truck, which maneuvers around a refrigerator and causes them to pop a tire and spin out. Al, who's getting sicker by the second, reveals her all medicine is in the truck. Meanwhile, Morgan unknowingly stumbles upon the lady that radioed him back in Mississippi and tells her she can take what she needs from his box. She ominously warns Morgan to "be careful." He leaves as she dumps out water from a clean bottle and replaces it with dirty water. She then puts a lighter to the top and places it back in the box.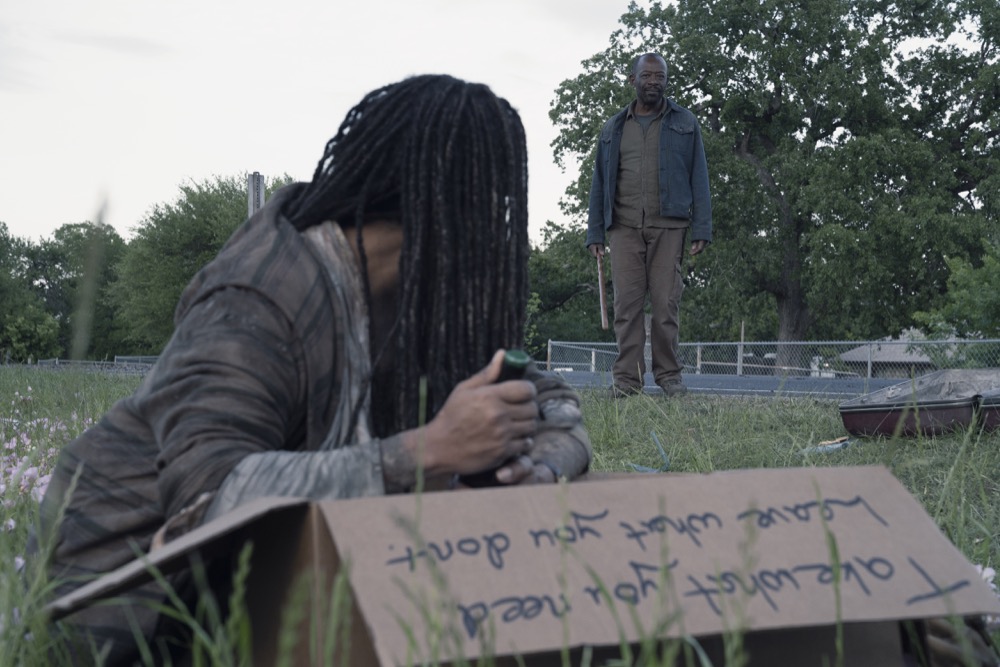 June struggles to replace their truck tire while Al's condition continues to worsen. They hear the SWAT truck guns down the road and Al begs June to run over to it, which she reluctantly agrees to. She quickly locates it but is held at gunpoint by a man, who takes her gun and asks where her friend is. Turns out he overheard them on the radio. June pleads that she just wants the medicine, but he won't budge. She grabs his arm and they wrestle for the gun until June wins. She runs over to the truck to discover it's out of gas again.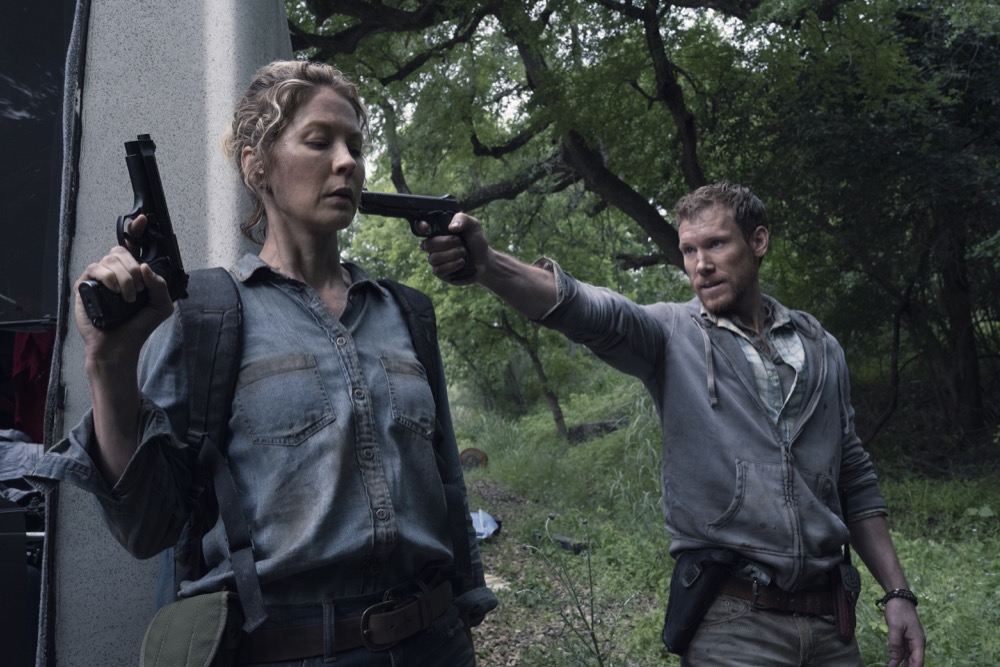 June can't find the medicine and demands the man tell her where it is, but he pleads ignorance and she lets him go. June radios Al to ask where the medicine is but she doesn't respond because she's busy fighting off a swamp walker while trying to stay awake. Al finally kills it by crushing it with the truck and radios June to tell her there is no medicine and she just wanted her to get the van back. WHAT?!
Thankfully, June finds medicine on the bus and gives it to Al, which instantly heals her. June chastises her for almost getting both of them killed but Al brushes it off. June's still upset, and demands to know why the truck matters to her so much. Al confesses the tapes in her van are all she has left of the people she used to know and love.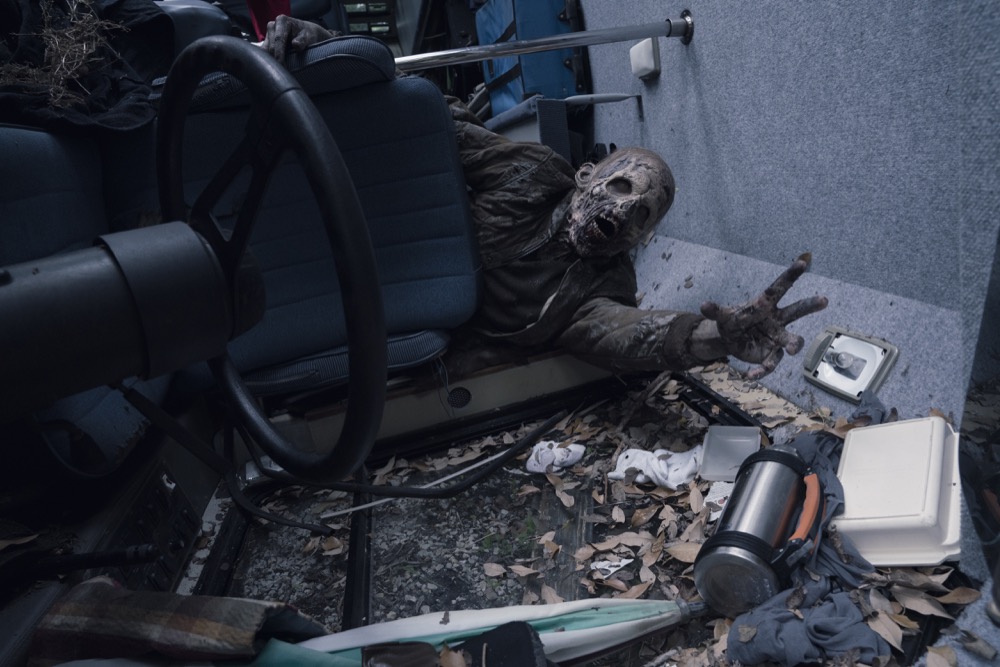 Morgan climbs a water tower to communicate his location with a stronger signal, and Al and June miraculously hear him. Their walkie dies but June says they have the gas to make it to his location. Unable to abandon the SWAT truck, Al tells June to go without her. June pleads for her to stay but Al leaves anyway. As June drives off Al fires her gun and then decides to come along after all.
Later, Morgan, Wendell, Sarah, and Jim prepare to drive off until June and Al drive up behind them. They finally reunite and Morgan tells June he still hasn't found the others. Morgan offers them water from the take what you need box while June takes Morgan's walkie to radio the man who stole the SWAT truck. She tells him to come with them and he introduces himself as Quinn. He eventually shows up at the agreed upon mile marker and asks where she is – they're both "at" mile marker 27. Quinn discovers a "7" was stuck on to the sign over a "1" when suddenly he's attacked by a walker controlled by the mystery woman.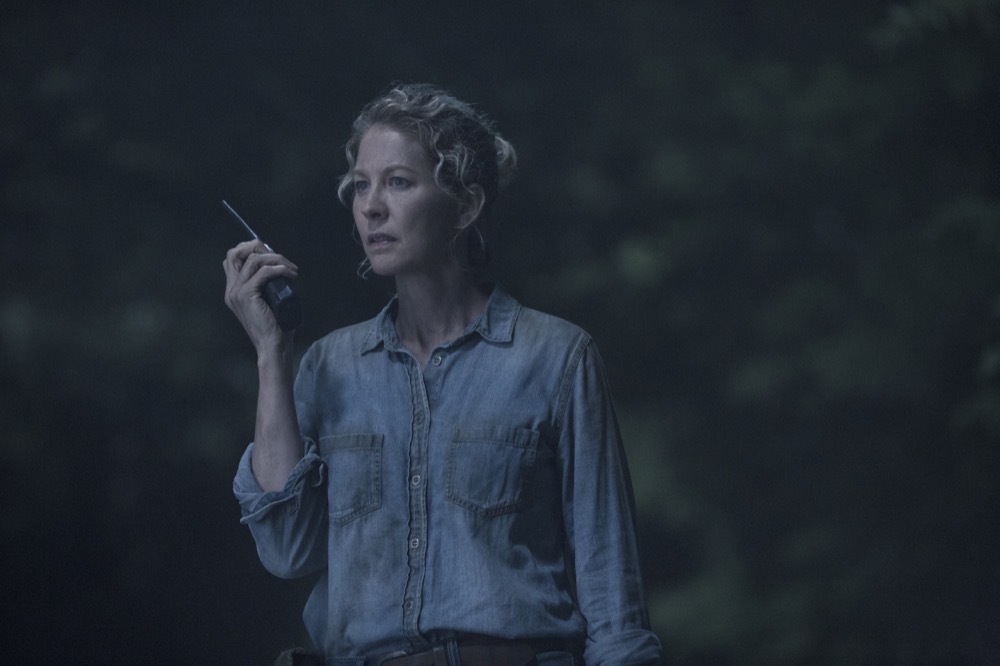 The walker bites out his neck as the woman turns off the radio. The woman lets go of her previous walker Pervis and attends to Quinn, who's nearly turned and tied up in the back of the SWAT truck. She writes "People You Know" on his face and tells him he won't be weak anymore. Quinn re-animates as the dirty woman smiles down at her new pet.
---
What did YOU think of the episode? Let us know in the comments!