The Walking Dead Season 9 gets closer by the day and we're here to break down your burning questions about it! Here's our fan mailbag for week of August 16th, 2018.
---
Heath Update!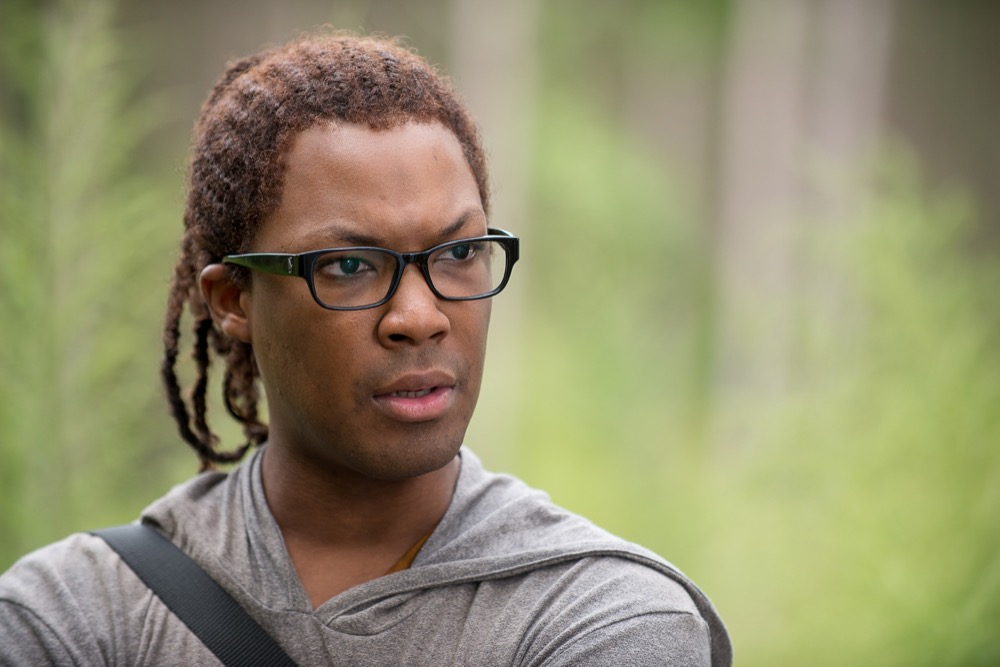 What the hell happened to Heath???

— Lee (@cleef11) August 16, 2018
Not sure if we've done a mailbag without a Heath question – but here we go again! Robert Kirkman addressed this question at Comic-Con directly – "Corey Hawkins, who played Heath, very great actor, got busy on a lot of things, (had) different things happening, this is what happens in the world." So what happens if Hawkins cares out some extra time in his schedule? Robert assured fans, "And so I wouldn't want to spoil things, like it's entirely possible that he could be coming back at some point, but we'll see. We have not forgotten Heath. And everyone will remember that character when he comes back."
---
Maggie Update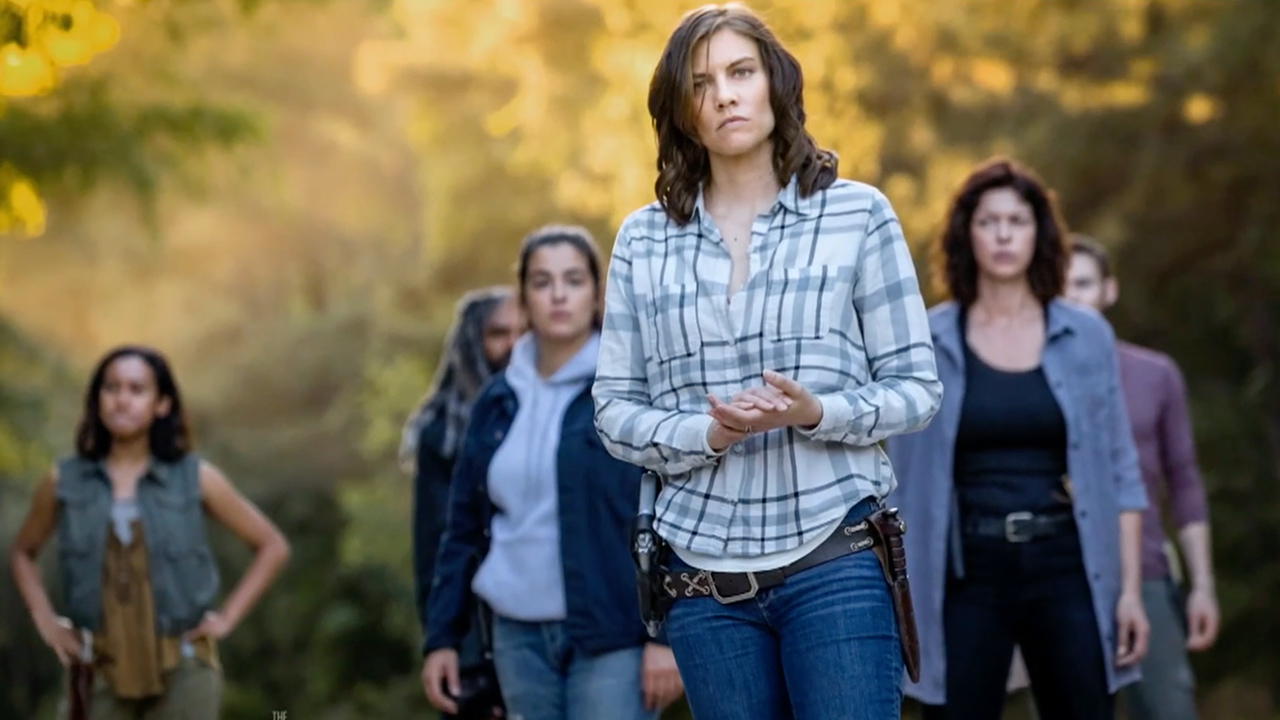 TELL ME ABOUT MAGGIE PLEASE

— alix loves glenn (@gleggieasf) August 16, 2018
Even though Lauren Cohan will leave the show sometime during the first half of the season, her character Maggie will still make a huge impact. For one, she'll be a mother to her and Glenn's baby, who she names after her father Hershel. Cohan said during the Walking Dead Season 9 Special, "…a big part of what Maggie is focusing on is creating a world that is safe for (Hershel). A world where he can see that this works where we can work together…and a big part of her conflict this year is finding peace of mind with allowing Negan to live, and being a good leader, and a good mother, and how she is going to let those two desires co-exist essentially."
This conflict between her and Rick will create tension between the communities as well. And with Jesus and Daryl on her side things will only get messier. Angela Kang confirmed this on the special saying, "Maggie is not going to just fall in line with everything Rick's doing because she has to take care of her own people now. That doesn't mean that they hate each other, they still love each other and respect each other deeply. But, they have some real differences in philosophies."
---
More Negan and Anne?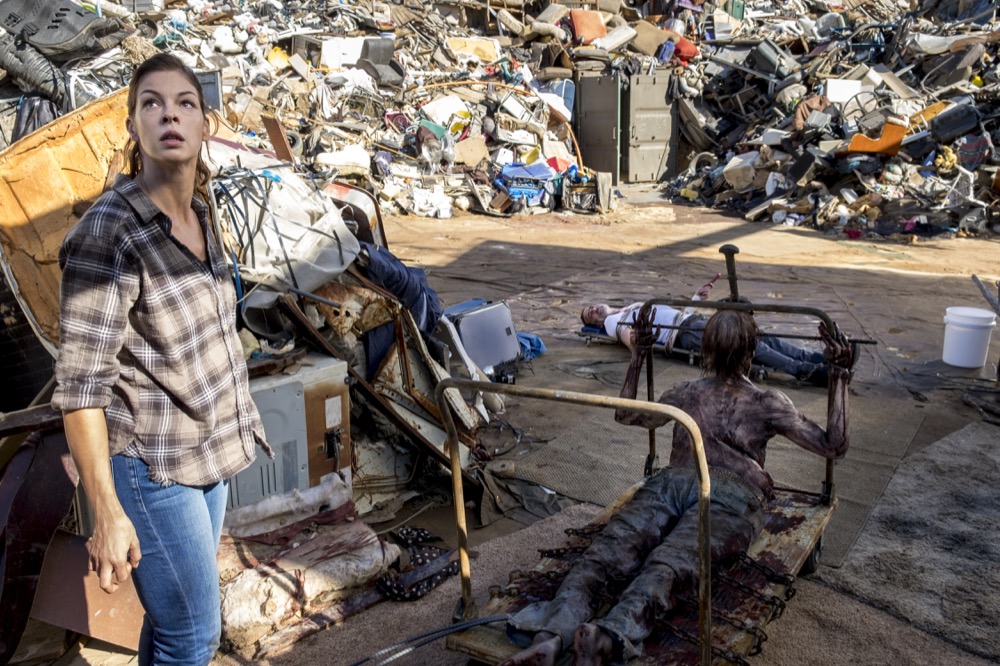 #StillGottaMeanSomething was an intense episode. Will we see more interactions between #Negan and #JadisAkàAnne?
What happened to Negan's leather jacket? pic.twitter.com/dvf40jDe2K

— Negan`s Goddamn Mizzy ♥ (Miz) (@LurkingJack) August 16, 2018
We loved that episode as well! It's entirely possible that Negan and Anne could interact this season, but remember Negan's locked up in Alexandria while Anne is doing her own thing. Angela Kang recently teased, "I think we're going to see Anne in a way that people will be very surprised by seeing a different aspect of her character." Meanwhile, Jeffrey Dean Morgan said this during the Walking Dead Comic-Con 2018 panel:
"We're going to see some different sides to Negan this season, and you're going to see him interact with folks on this stage he may not have talked with yet…" – @JDMorgan #TheWalkingDead #SkyboundSDCC pic.twitter.com/iJ6uWwdjTX

— The Walking Dead (@TheWalkingDead) July 20, 2018
That's not to say he won't interact with people he's already met (we see Rick talking to him in the trailer), but his visitors will be infrequent.
---
Queen Carol?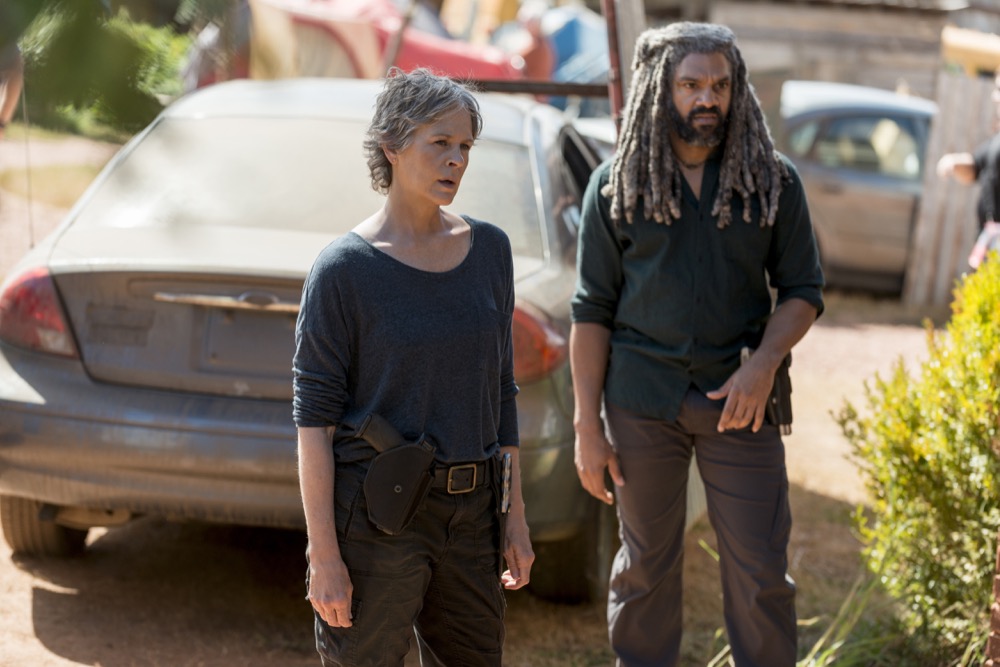 Will the Kingdomers refer to Carol as Queen?

— Coltpython357 (@Coltpython3572) August 16, 2018
New Showrunner Angela Kang revealed during The Walking Dead Season 9 Special that "Ezekiel and Carol will be in a relationship." Since it's just a relationship, don't expect Kingdomers to call Carol "Queen."
Carol's someone who treats people equally and wouldn't impose fake royalty over someone else. Adding to that, Ezekiel will tone down his King status around town this season. Asked about his royal status this season, Khary Payton said, "I think (Ezekiel's) become more at home with it. Maybe he's not so over-the-top about it." Now will he joke with Carol about being his queen? That's another story.
---
Caryl The New Richonne?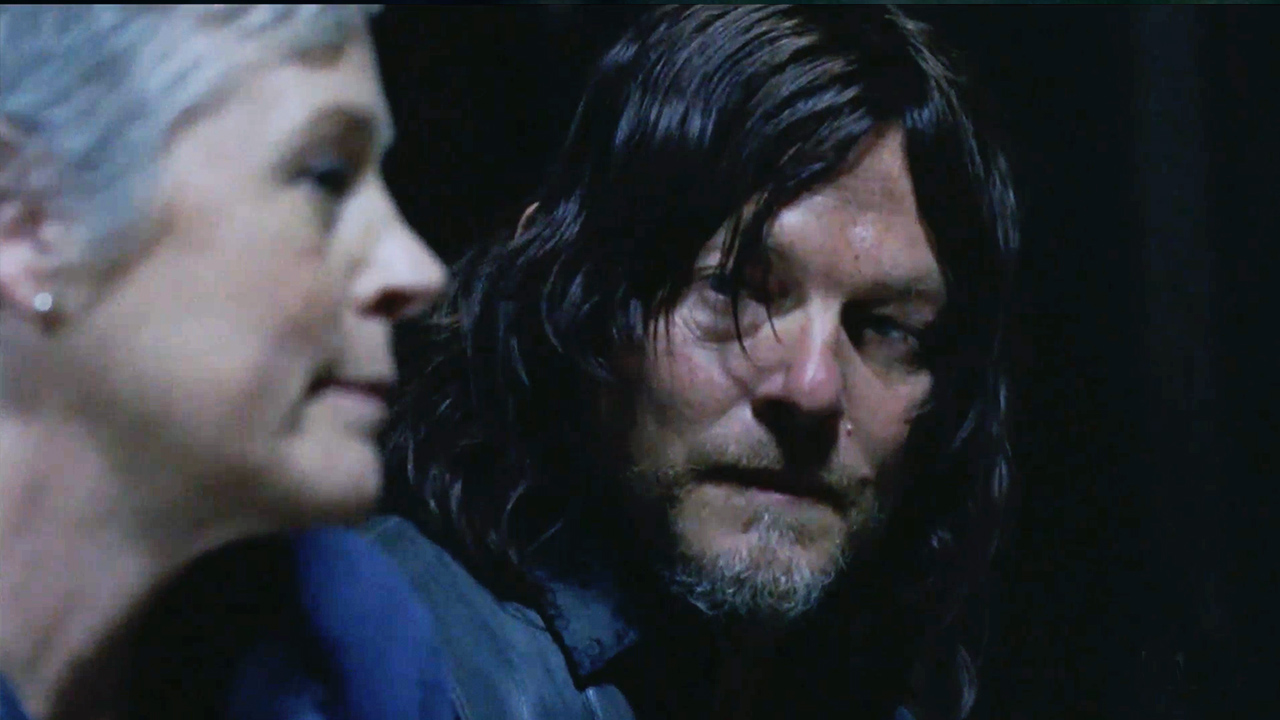 It's clear Carol/Zeke have a closer relationship than the one that mirrors the comic. Would you say Carol/Daryl are the Rick/Michonne of the comics?

— Carrie© (@carrieWUTWUT) August 16, 2018
What a clickbaity headline! Whatever, we're leaving it. Yes, we are fully OK with drawing parallels between Daryl and Carol's friendship in the show with Rick and Michonne's friendship in the comics (for those who don't Rick's show relationship with Michonne derives from Rick's comic relationship with Andrea).
Angela Kang said during the Season 9 special that Carol and Daryl will have "their special time" and "there's lots of good Carol and Daryl stuff this season" despite Carol's relationship with Ezekiel.
---
Gracie's Parents?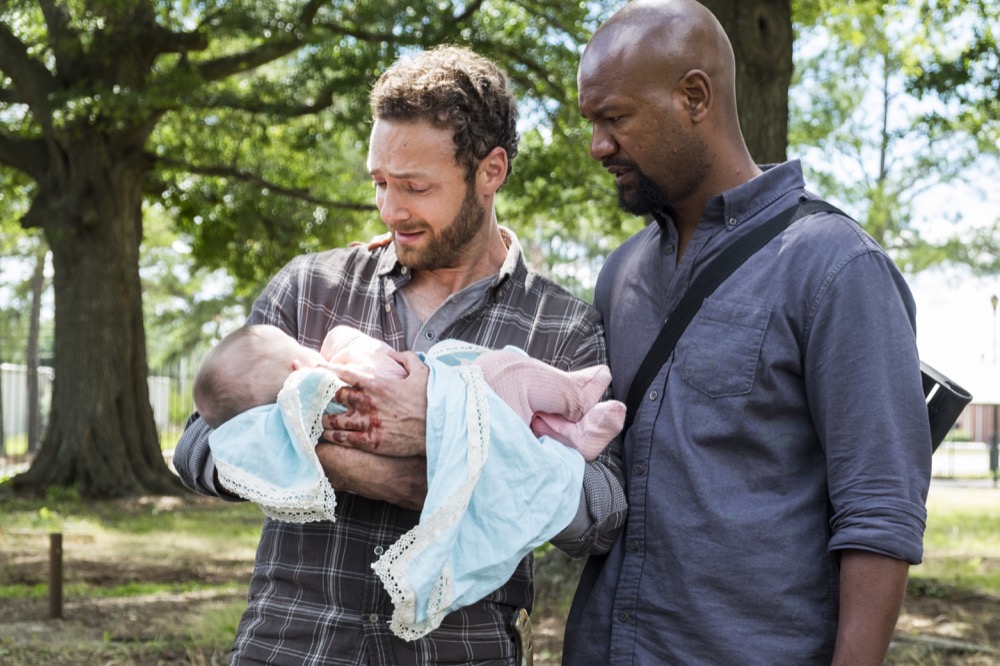 Are we going to see foster parents of baby Gracie ?

— MR. W I C K E D (@Paul_Rovia) August 16, 2018
We wouldn't say that, unless you consider Aaron a foster parent.
---
More Spin-Offs?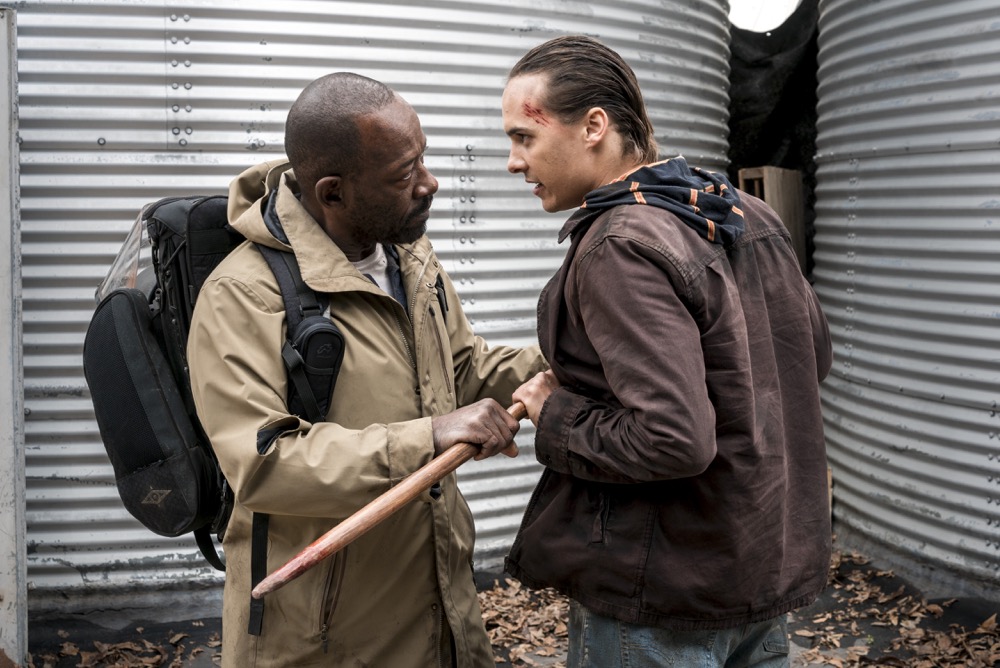 Any hints to another possible spin off show that you can drop right now?

— Sara?? (@writtenbysara) August 16, 2018
Scott Gimple was actually asked this twice at this year's San Diego Comic-Con. He indicated that there was, saying, "I'm working on something to announce…" and that we'd find out about it "soon." That's all we can say for now!
---
Clementine Worry Meter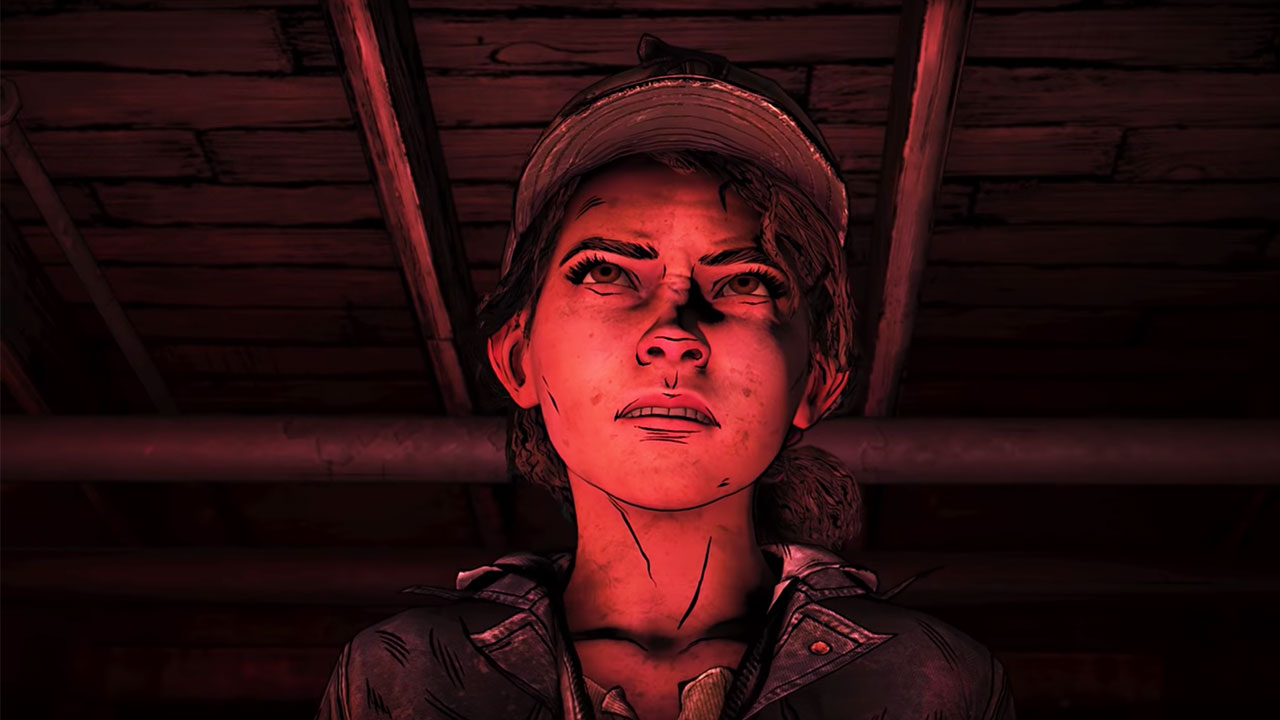 On a scale of one to OH CRAP!, how worried should fans be about Clementine in The Walking Dead: The Final Season from Telltale Games?

— Adam B. Carlson (@MNVikingZombie) August 16, 2018
Thanks for asking! Before we answer we want to remind people that Episode 1 of Telltale's The Walking Dead: The Final Season is available for download on PS4, Xbox, and Steam NOW! Ok, back to your question…on a scale of one to OH CRAP! we'd give it a full "Woah!" Judge that however you see fit.
---
Rick Return?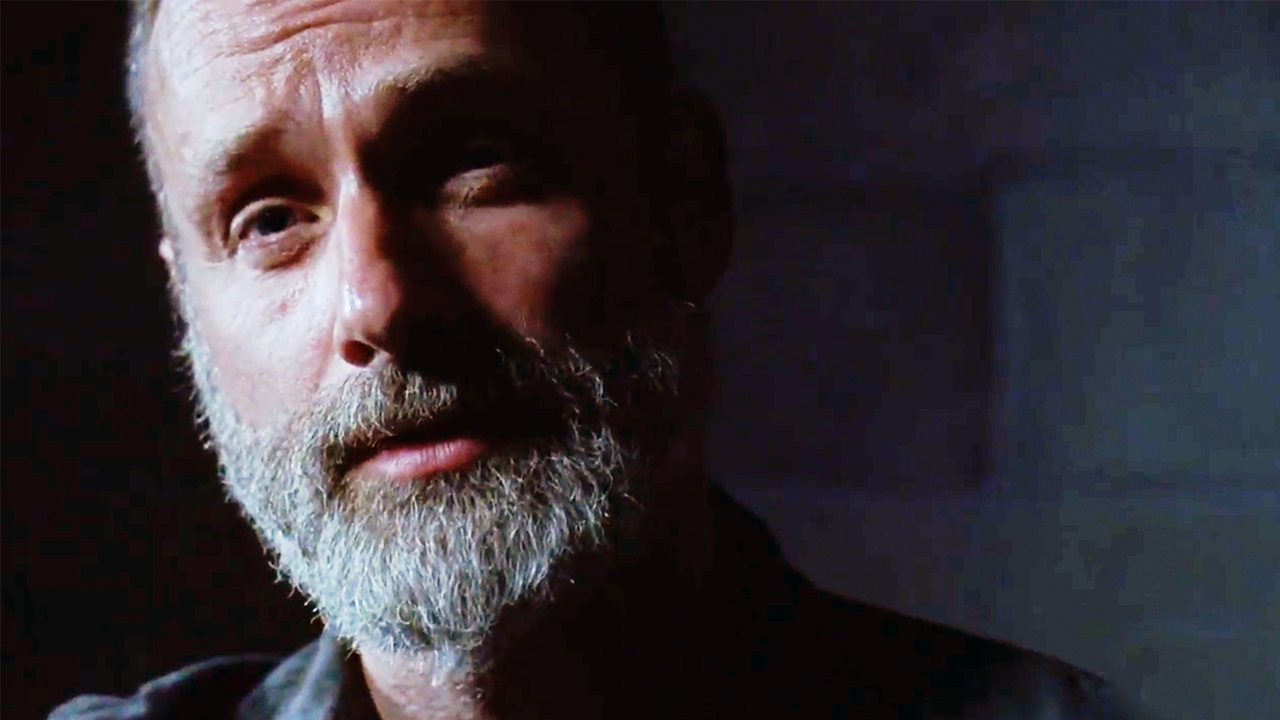 Will we see Rick Grimes in the second half of the season?

— Margo GoldGrimes (@iMargo_CEO) August 16, 2018
Since Andy has mentioned he's already filmed his last episode, it's unlikely we'd see him in the second half. But never say never! Flashbacks, time jumps, dreams – maybe they filmed some second half scenes early. We'll find out soon enough.
---
Dwight In Fear?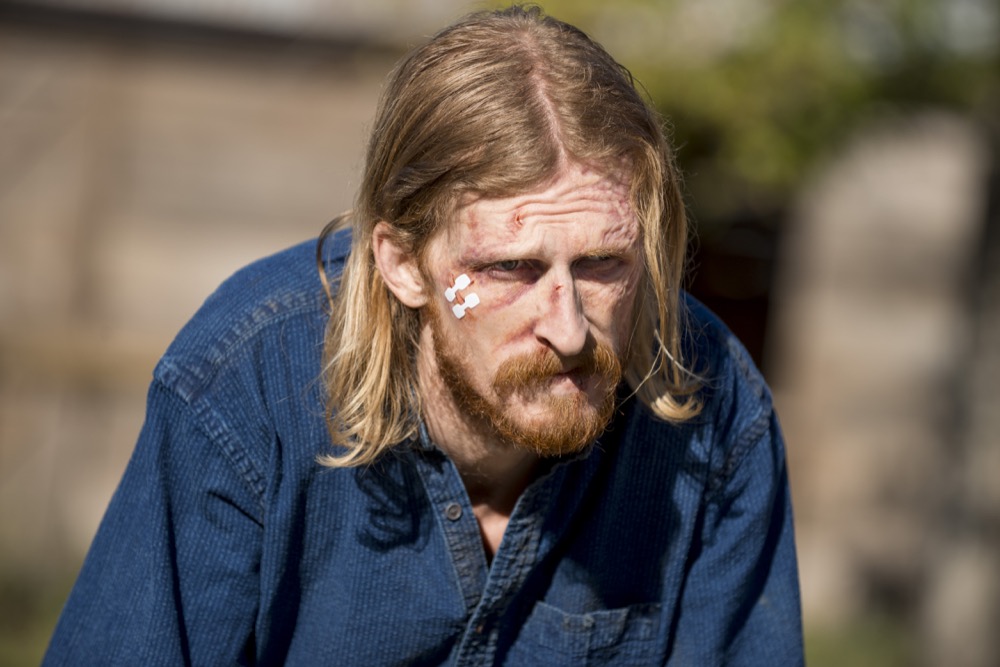 Will Dwight appear in FearTWD?

— morgan deserves better (@lenniesmorgan_) August 16, 2018
According to Scott Gimple's logic, it's possible. Here's what he said at SDCC:
Gimple just said it's "possible" that more #WalkingDead characters will cross over to #FearTWD despite any TWD time jumps #SkyboundSDCC

— The Walking Dead (@TheWalkingDead) July 20, 2018
Last we saw Dwight he was beginning his search to find his wife Sherry. Since Daryl threatened to kill him if he returned, it's possible he could end up on Fear…or somewhere else entirely. Gimple briefly addressed this with TV Line, "I will say definitely, he's not dead, so you never know. But I shant go deeper into it than that."
---
Zach McGowan's Role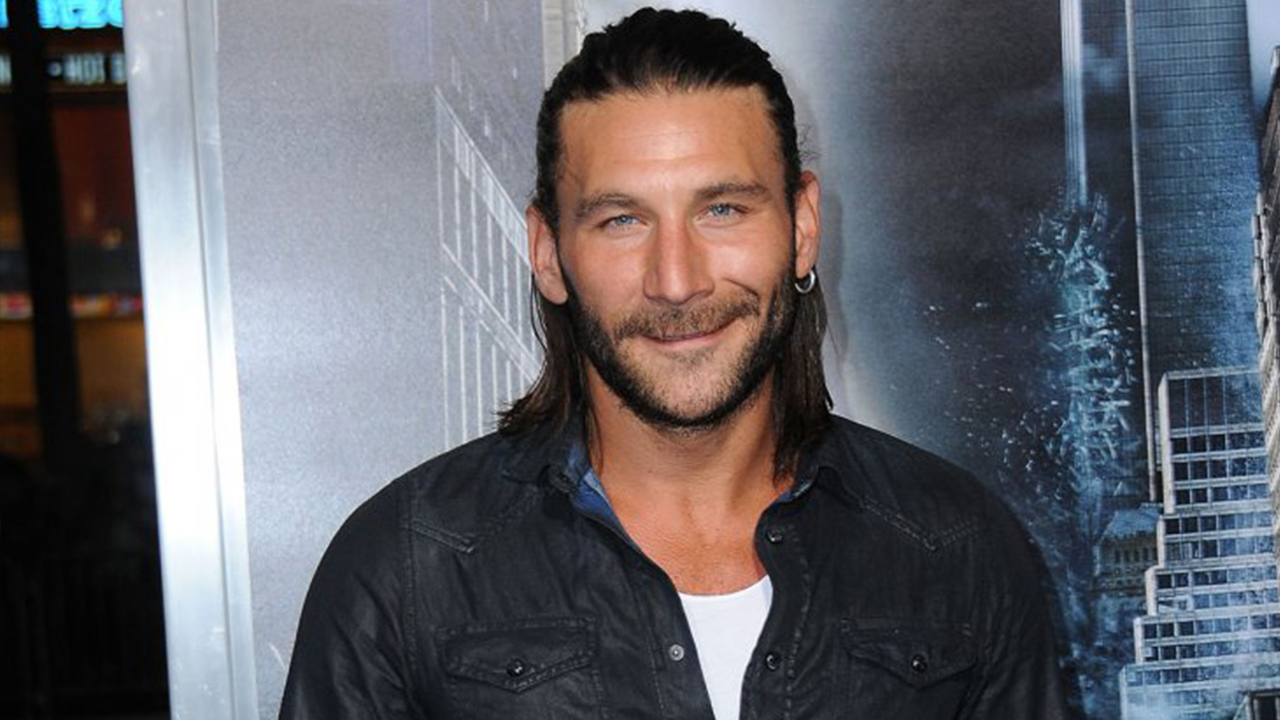 I am huge Zach McGowan fan. Can you tell us anything about his role in TWD besides the fact that he is a Savior?

— Obliblada (@obliblada1) August 16, 2018
We're psyched to have Zach on board this season! Other than being a Savior we can tell by the Season 9 Comic-Con trailer) that he and Daryl are going to butt heads. In fact, the Saviors as a group will experience growing pains as they try to find their identity without Negan. Some will be on board with Rick, and some won't.
---
Tara Update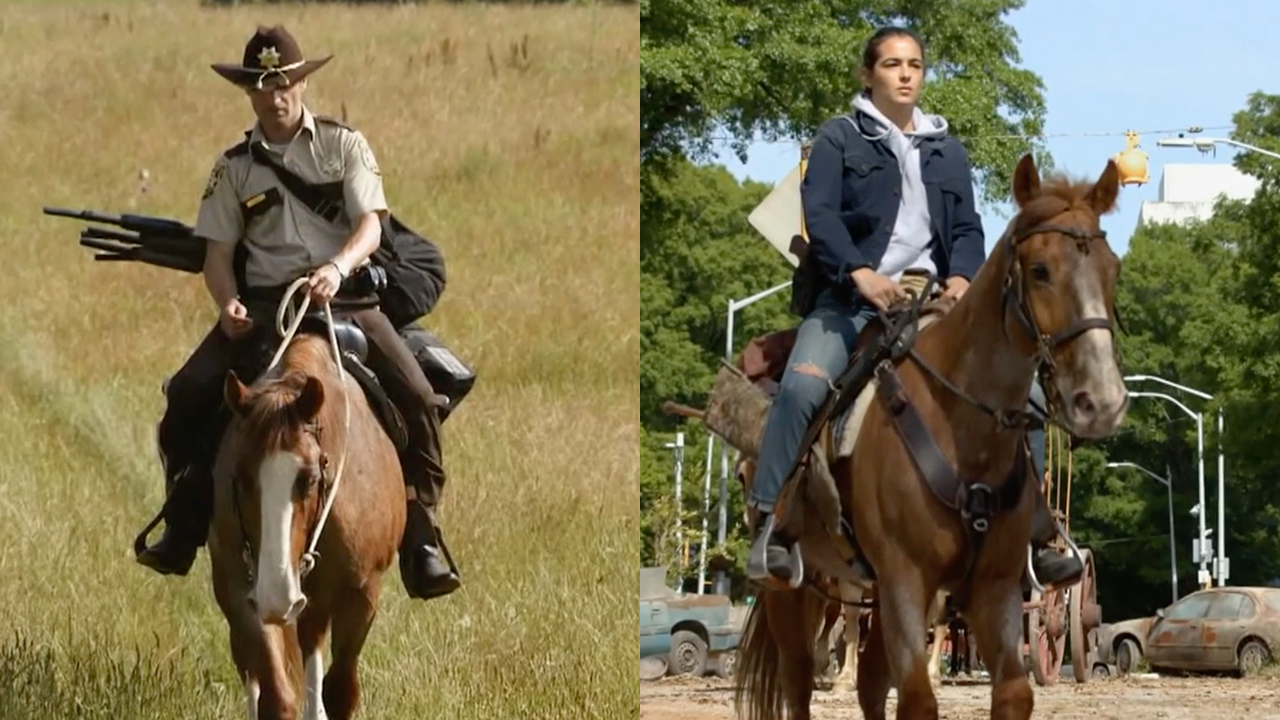 What is Tara doing this season?

— beejohnlocked (@kelli_pope) August 16, 2018
Like the other characters, Tara will actually spend a good amount of time on her horse. That horse, by the way, is the same one Andrew Lincoln rode in The Walking Dead pilot! The horse's name is Blade and he is amazing.
---
Michonne's Arc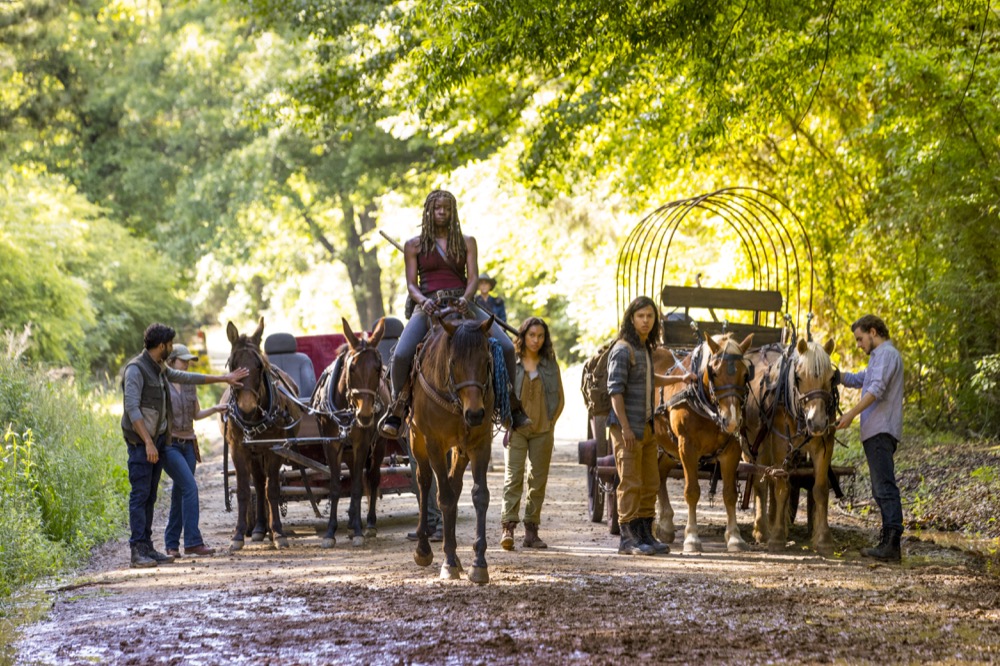 I need a reason to keep watching… Tell us something new about Michonne's role in S9. Will she be leading and have a major focus in the story? Will we see her mourning/remembering Rick? Will her relationship with Judith get the spotlight that's deserved?

— Matt (@MichiganCubsFan) August 16, 2018
There are PLENTY of reasons to keep watching The Walking Dead. As for Michonne, Angela Kang has said on several occasions that the women of the show would be given much larger roles this season. "We're going to see some really great stories with the women on our show, particularly," Kang said during a Kick-Ass Women AMC panel. "And I think for people who are really invested in say Michonne, Maggie, Carol, there's such great material for them as well as, of course, Rick and Daryl, and those other characters that we love, but for people who are looking for that specifically they will really see some incredible work from our women."
"You get to see scenes with Michonne and Maggie, you get to see scenes with Carol and Daryl, you get to see scenes with Rick and Daryl. You're going to get a lot more of those pairings."
---
Free Negan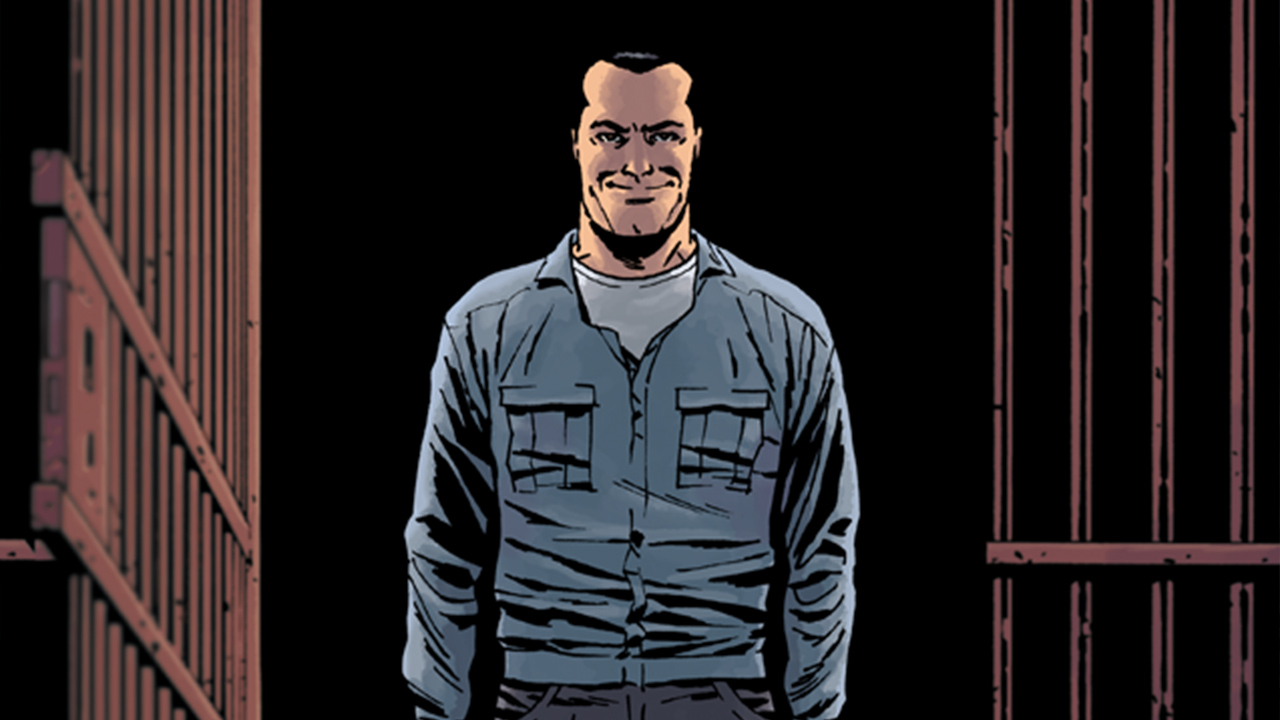 Will we see Negan out of his cell?

— Riptide (@PoDzGaMeChannel) August 16, 2018
In the comics Negan spends years in his cell before Brandon helps him escape. As for the show, it's possible he won't always be locked up, but don't expect him to leave anytime soon. Jeffrey Dean Morgan gave some insight on his character's time in the slammer during the SDCC 2018 panel. "It's gonna be Negan fighting some inner demons," Morgan told Variety during San Diego Comic-Con.
"I think being locked up doesn't suit him very well, which I think is probably Rick and everyone's plan to begin with," Morgan said. "And I think Negan is having to take a good long, hard look in the mirror and maybe not enjoying what he's seeing, and certainly not enjoying jail very much…so we're definitely going to see a different side to Negan this year." Norman Reedus echoed the sentiments and said Negan's scenes with Rick will be some of the best of the season.
---
Richonne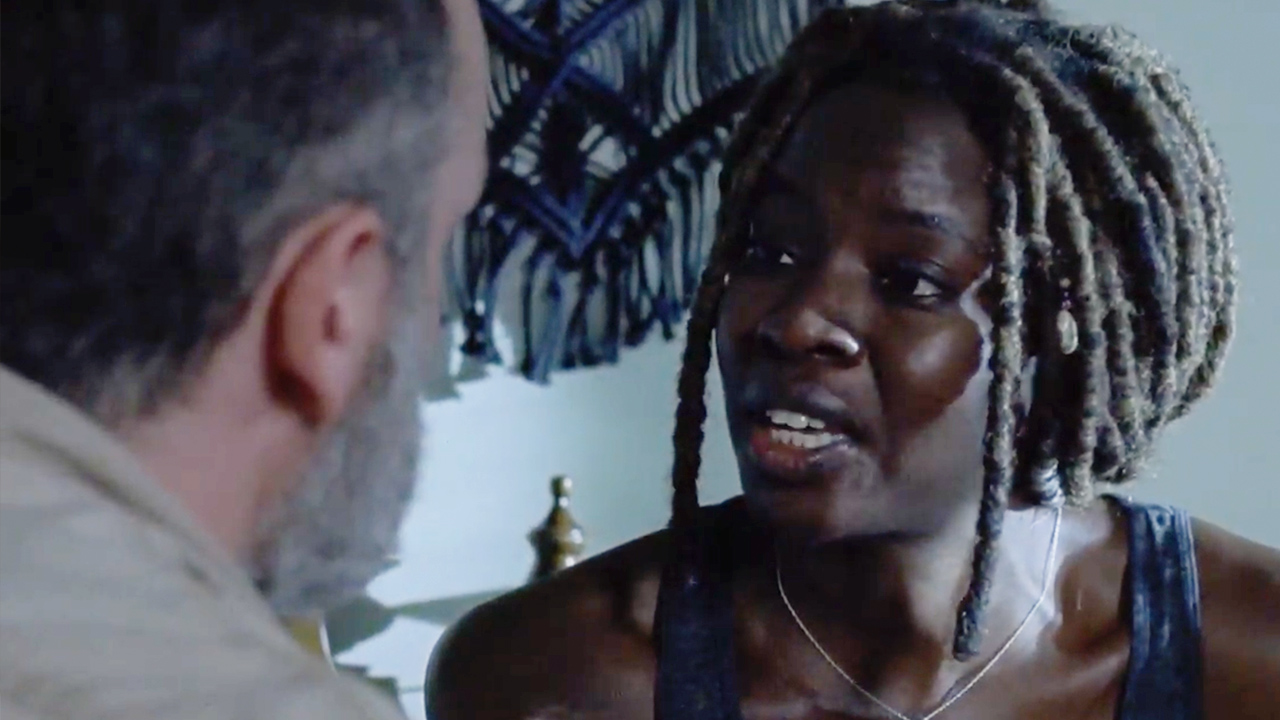 can you tell us anything about richonne and not ignore me PLEASE thanks

— danii ? (@michonnesokoye) August 16, 2018
Woah, aggressive. We'll answer it though. Angela Kang said during the Special, "Rick and Michonne are one of the strongest relationships that we have on the show. They are in a really good place together and they support each other's goals. They have their own journey's that they are going on this season." However, there will only be a handful of Richonne scenes before Rick leaves the show. "With Andy's last season on the show, we are going to explore what that does to Michonne," Kang said. "It's a part of her story going forward. We will be exploring the different directions Michonne goes, and it may not be the way that you expect."
---
Chris From Fear Still Alive?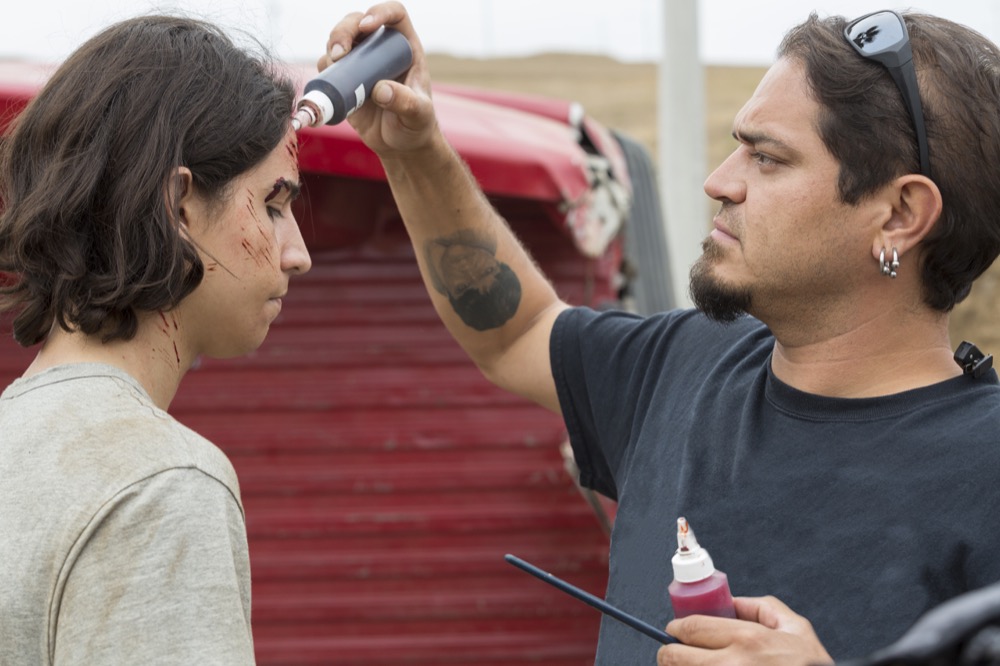 hate to bring this up again but chris manawa is alive

— nicole rhee (@debnamgrimes) August 16, 2018
Keep dreaming.
---
That wraps up our mailbag for the week! Tune in next week for more answers on your burning questions. Until then!