"Alaska"

Morgan returns to Rachel's shack with supplies for her and the baby. Morgan explains not to worry, he knows someone on the inside. He then steps outside to modify his weapon into something that feels more like his old staff.
Elsewhere, Althea and Dwight clear out a funeral home in the search for "live ones." No luck, but Al does intercept a walkie call. She quickly writes down what she can on a pad and recognizes one of the voices – it's Isabelle. A walker with its mouth sewn shut attacks her from behind but Dwight quickly kills it. They call it in to the Pioneers, who instruct them to find out what happened there so it doesn't happen to them. Dwight rolls his eyes and Althea bemoans Ginny's mission. Thankfully, Dwight finds a six pack!
They share a couple bottles outside but quickly realize they're skunked. They spit it out and Dwight says Sherry always used to say bad beer goes well with pretzels. Suddenly, another call comes into the walkie and Dwight grabs it, asking Althea who these people are. Al admits it's Isabelle, going on to say she's been tracking her movements and has a lead of where she is. Excited, Dwight encourages her to follow it and find her. "I go AWOL, Ginny will kill us, or she'll kill our friends" Althea says. Dwight suggests she fake her death so she won't have to deal with Ginny any longer. He admits that's his plan if he ever finds Sherry.
Dwight and Al arrive at an office building to look for Isabelle. Inside, they discover "The End Is The Beginning" graffiti on the wall. They move on and kill walkers, eventually finding a rat cage at the bottom of the stairwell. A walker falls from above so they hurry upstairs and barricade themselves into a room. They're immediately held up by two strangers, who ask if they're part of the group that keeps landing on the roof. They explain the group killed their friend and tossed him over the edge. Shortly after they surrender their weapons, Dwight angrily asks Al if Isabelle's the one who killed that person. The strangers return and decide they're going to trust them.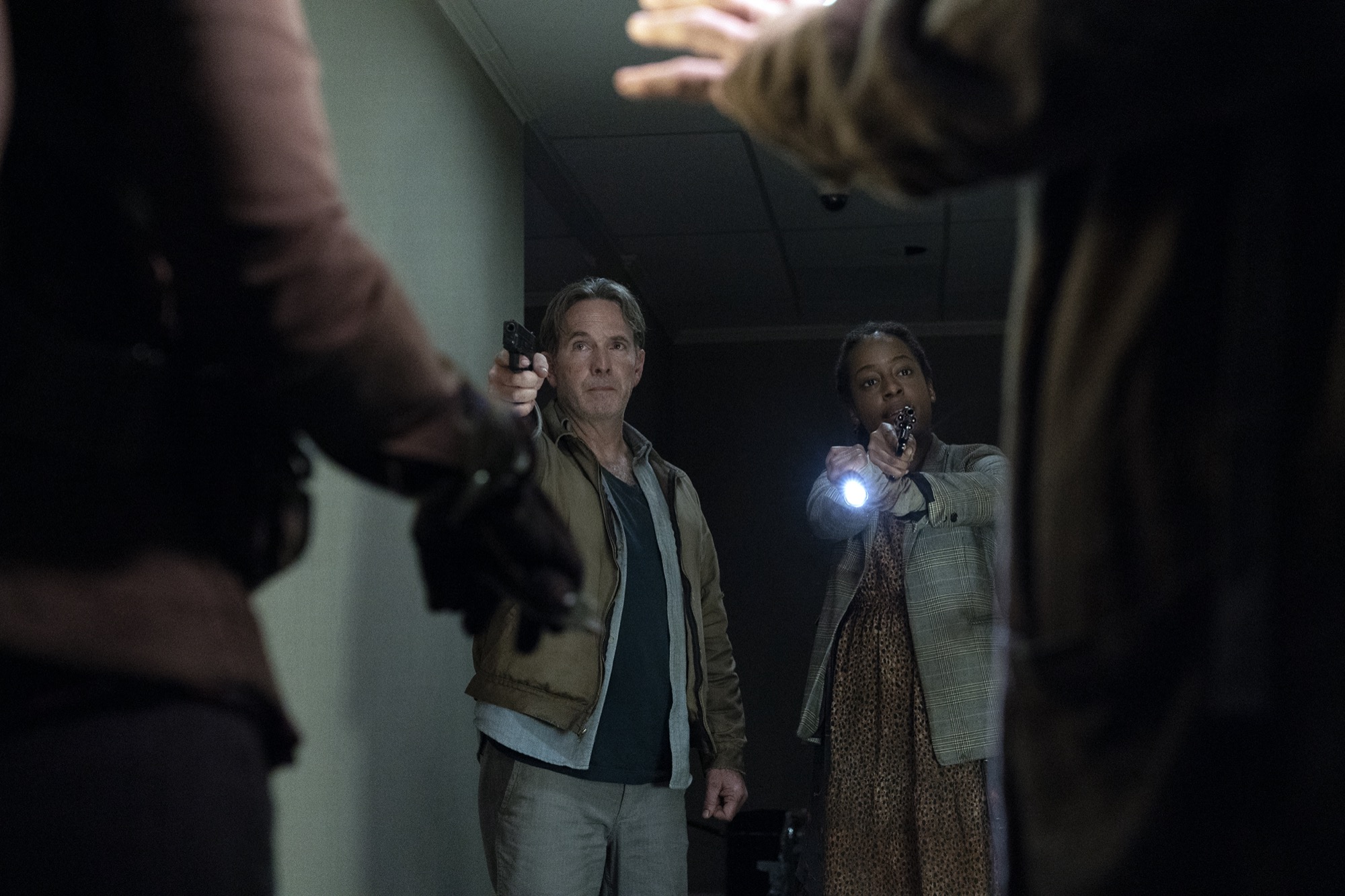 The woman takes them to a room of sick people and Al immediately pulls Dwight aside to say they have Bubonic plague. Still wanting to find Isabelle, Al locks them out from the stairwell and convinces Dwight to join her to the roof. They follow the rats to a hollow wall, which they break through. They use to pipes to climb into a crawl space full of rats. Dwight says they probably have the plague but Al wants to press on. They fall into a room full of Bubonic walkers, forcing them to hole up in a bathroom. It's there Al notices an infection mark on Dwight's neck.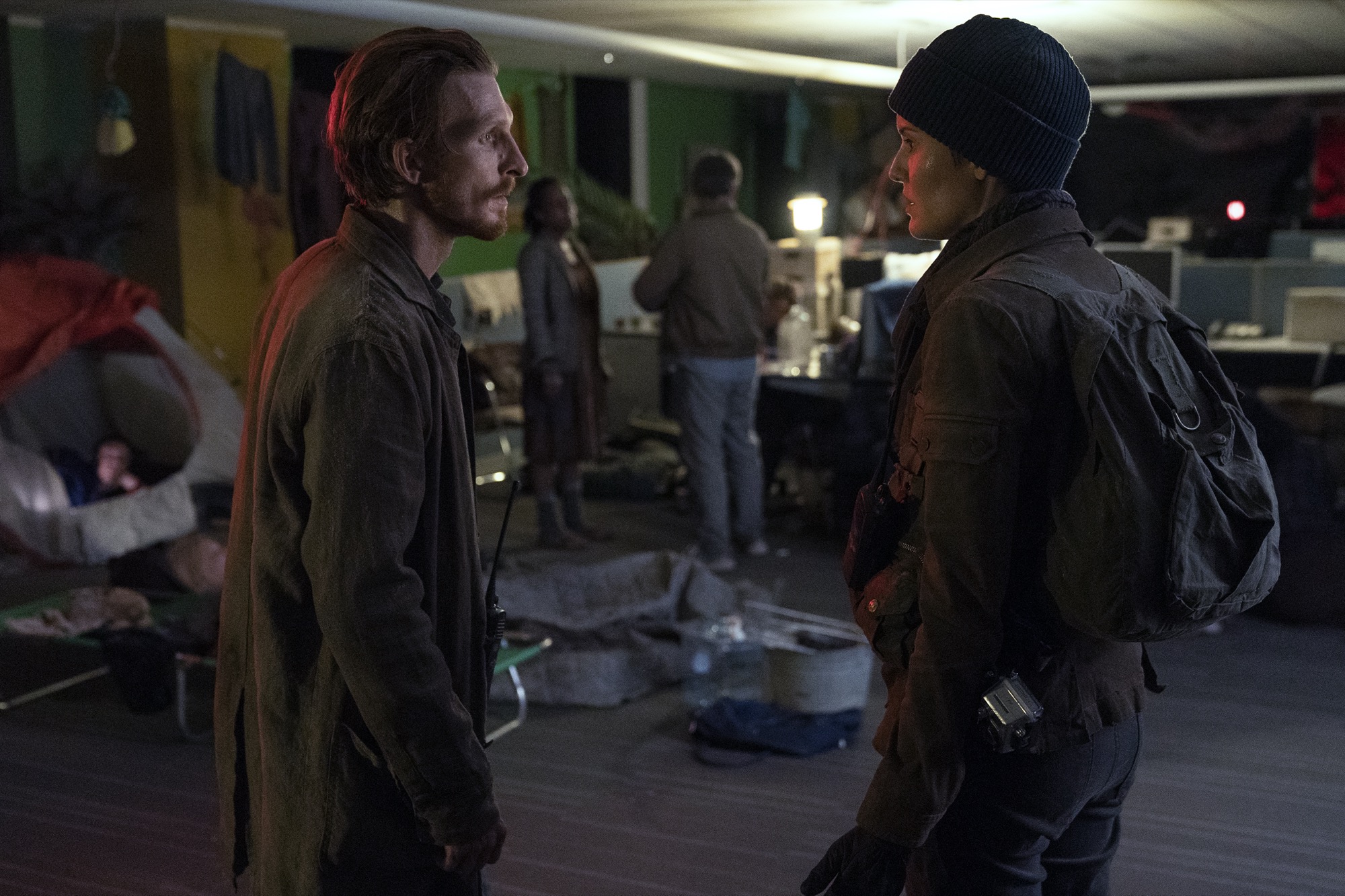 Althea laments getting Dwight into this mess and vows to help get him medicine. Gunshots ring out and the door opens, it's Nora. She asks Al to call Ginny so they can get antibiotics, but Dwight tells her Ginny won't come. Instead, he offers to use his truck to find the medicine she needs. The woman agrees and tells them how to get to the roof. Of course, it's through the barricaded walkers. The three of take them out one by one using knives and office supplies until they're cleared out. Nora breaks down after killing the last one and asks Al not to record the walkers. "No one should be remembered like this," she says through tears. Al gives Nora the driver's license of her lost friend and together, they all move on.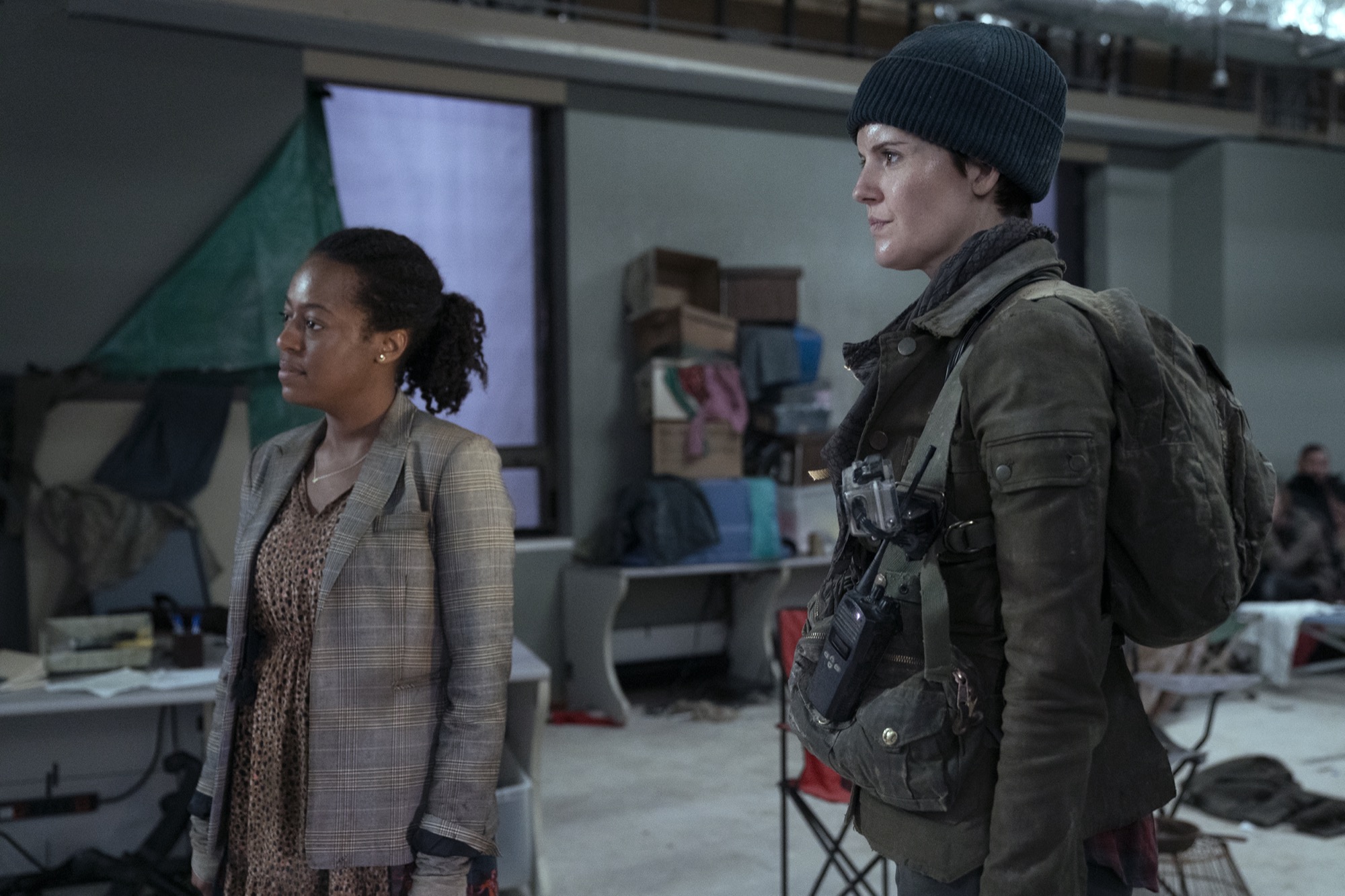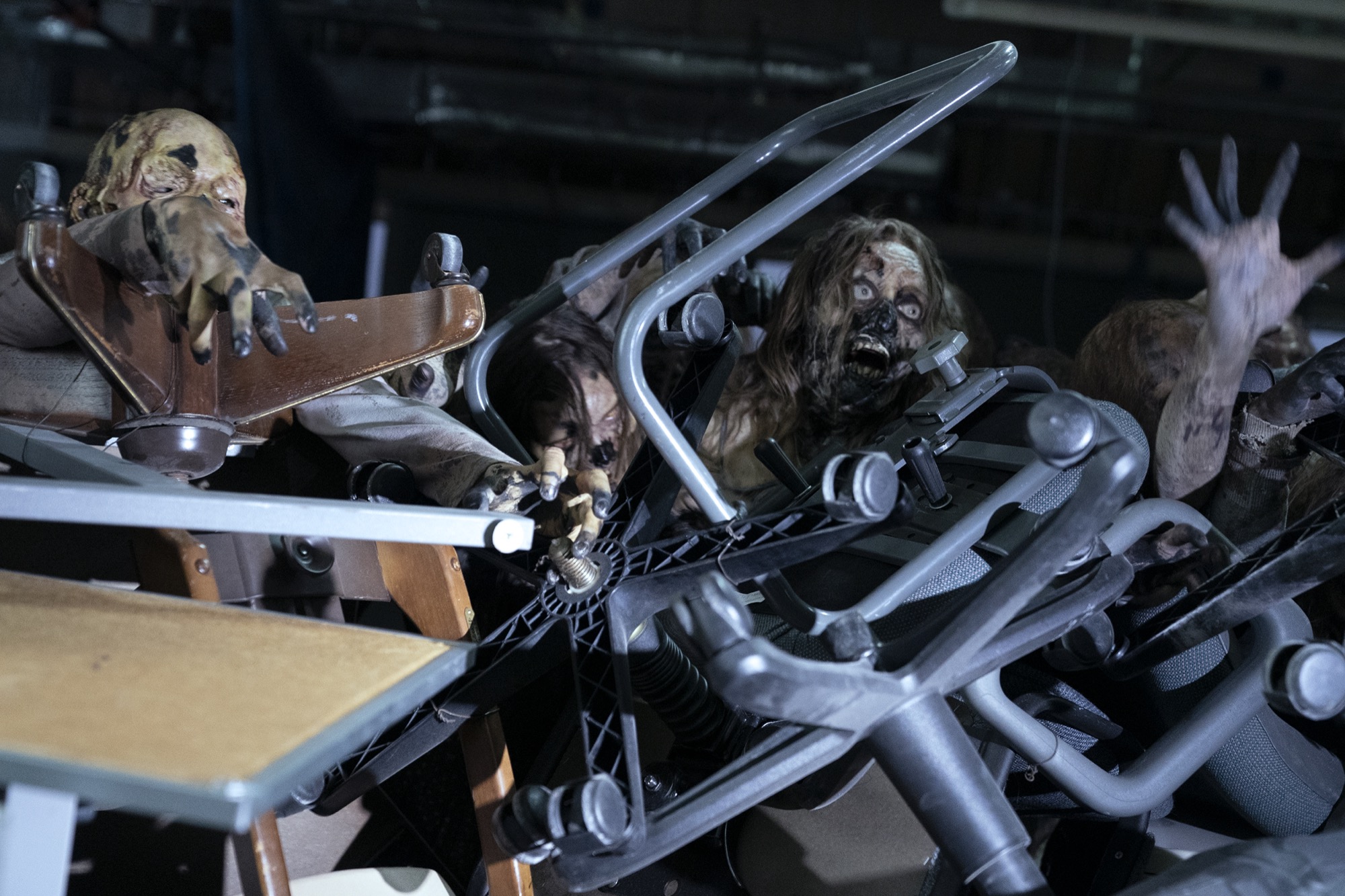 Once they get to the roof and prepare to go their separate ways, Nora tells them about her past life while Dwight tells Al he left something for her on the tapes. He encourages her to find Isabelle and Al does the same for him with Sherry. Dwight leaves with Nora while Al waits for Isabelle on the roof. She opens the tape Dwight made for her, which features him telling her to crack open a beer for him when she's reunited with her boo. "Oh, and don't forget the pretzels," he says before signing off. Right on cue, a helicopter appears in the distance. Althea shoots her flare gun and radios Isabelle to warn her about the infected. She says it's good to hear her voice, and Isabelle says the same. The helicopter flies away in the distance and Al searches through the supply crate they left – it's full of medicine. She radios Dwight to tell him the good news.
Shortly after, she gives the medicine to all those infected in the building. She tells Dwight she decided not to see Isabelle and then promises Nora she'll find some place better for her to stay that doesn't involve Ginny's people. As they help everyone out of the building, Al stumbles upon a spray paint can and surmises whoever sprayed the graffiti infected the building with the plague. Suddenly, a woman radios them saying they saw the signal on the roof. Dwight recognizes the voice and grabs the walkie, asking if it's Sherry. "Dwight?" she responds.
Dwight runs outside to find his wife Sherry standing in an alley. He sprints towards her and they embrace, finally reunited after all these years. Al and Nora run outside; elated to see Dwight finally get what he wants.
---
What did you think of this week's episode?? Let us know in the comments!