"The Key"

John goes about his new life in Lawton, where he has taken back his old job as a police officer. He narrates his time there through a letter to June. After one of the rangers, Cameron, doesn't show for a shift, John spots him dead and turned on a barbed wire fence getting consumed by walkers. John puts Cameron out of his misery and continues his day.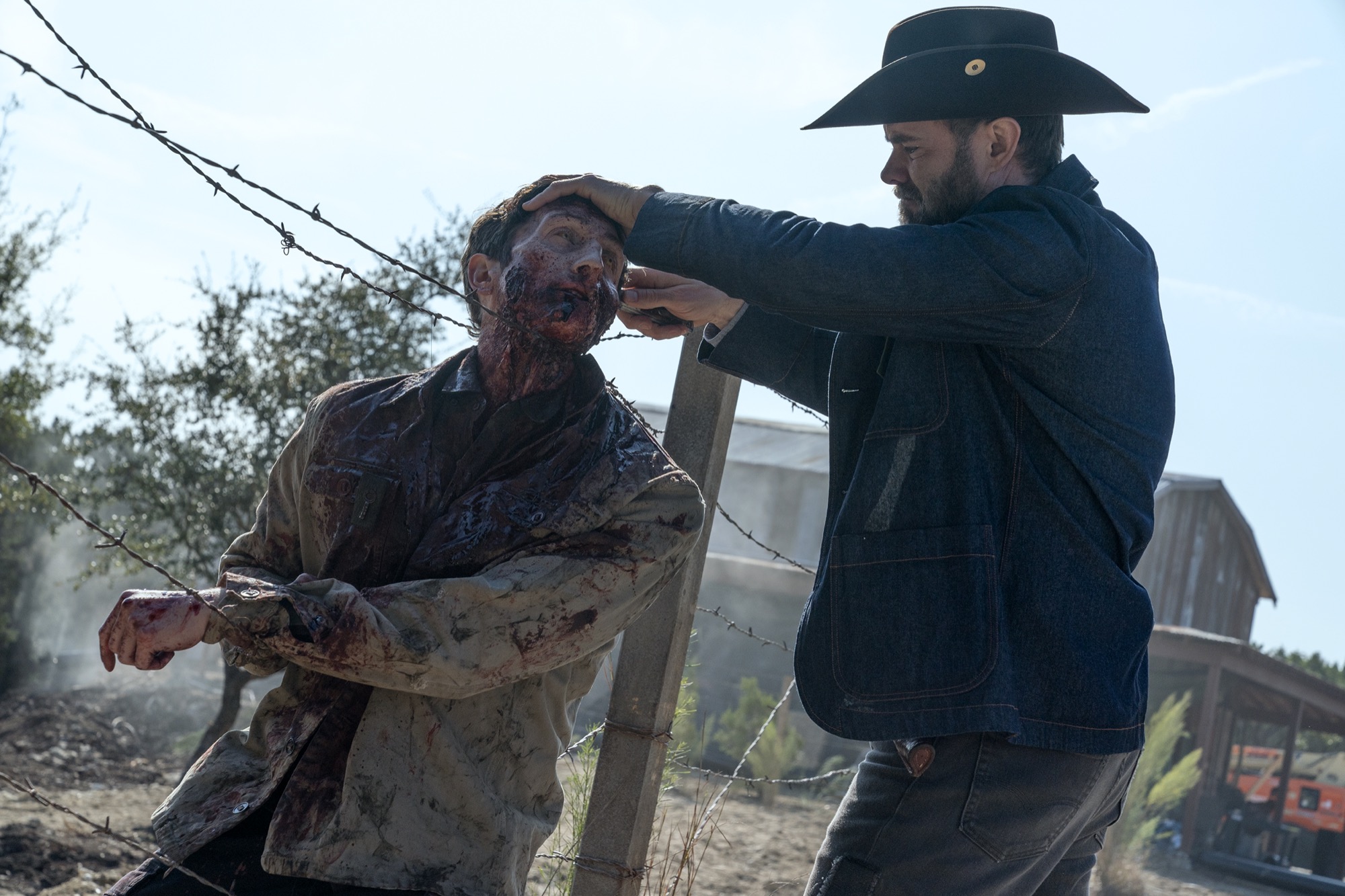 Elsewhere, Morgan finds a box and note from Daniel, who left him a sweatshirt. Morgan gets back in his truck and has the dog sniff the jacket. That night, John notices Virginia's people trying to clean up the Cameron scene and tries to stop them. Virginia arrives and surmises Cameron must have gotten drunk and fell. John doesn't buy it and argues they need to investigate. "You can't exactly investigate bad luck," Virginia shoot back before instructing her men to finish the clean-up. After they leave, John discovers a diamond earring by the scene.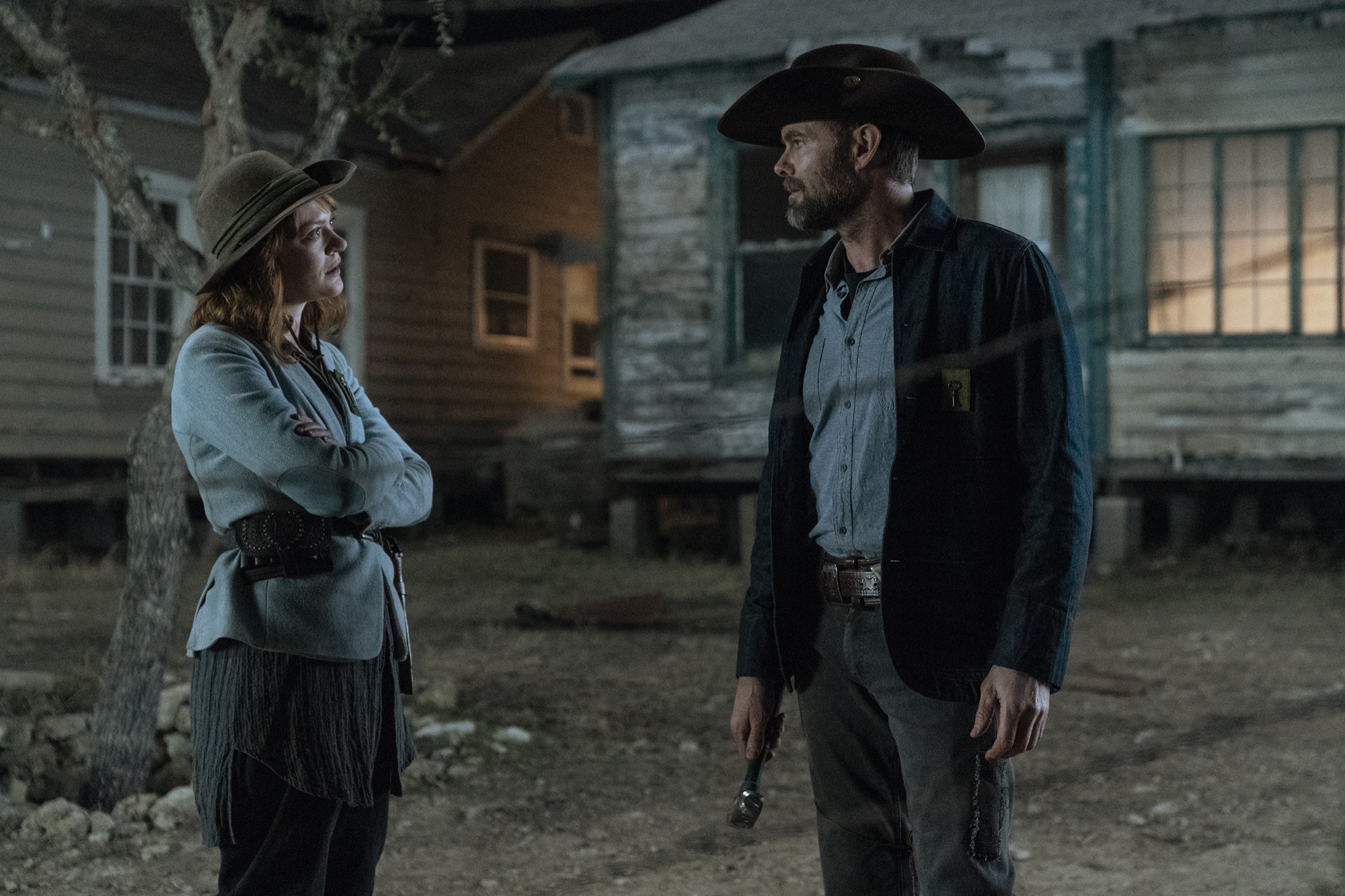 A little later, Strand drives up and exchanges pleasantries with John, who catches him up on the Cameron situation. Strand says he'll help in any way he can. The next morning, John asks Janice about the earring he found and she gets nervous, claiming she doesn't know anything about it. John then pays Virginia a visit and says her assumption about Cameron doesn't add up. Ginny argues that making people feel safe is important, but John contends actually making them safe is better.
Shortly after, Rabbi Jacob gives the eulogy at Cameron's funeral. John asks Dakota about Cameron but Ginny quickly butts in. They then notice Janice getting arrested nearby. Ginny confidently checks her bag and finds the matching earring. John locks her up and expresses disappointment that she lied to him. He then shows her one of Cameron's drawings of a woman sleeping. "Is that you?" he inquires. Her non-answer hints at yes but Janice pivots to blaming Ginny for having it out for her and planting the earrings in her bag. John gets her to admit she was with Cameron and they planned on escaping soon. John promises to help her any way he can.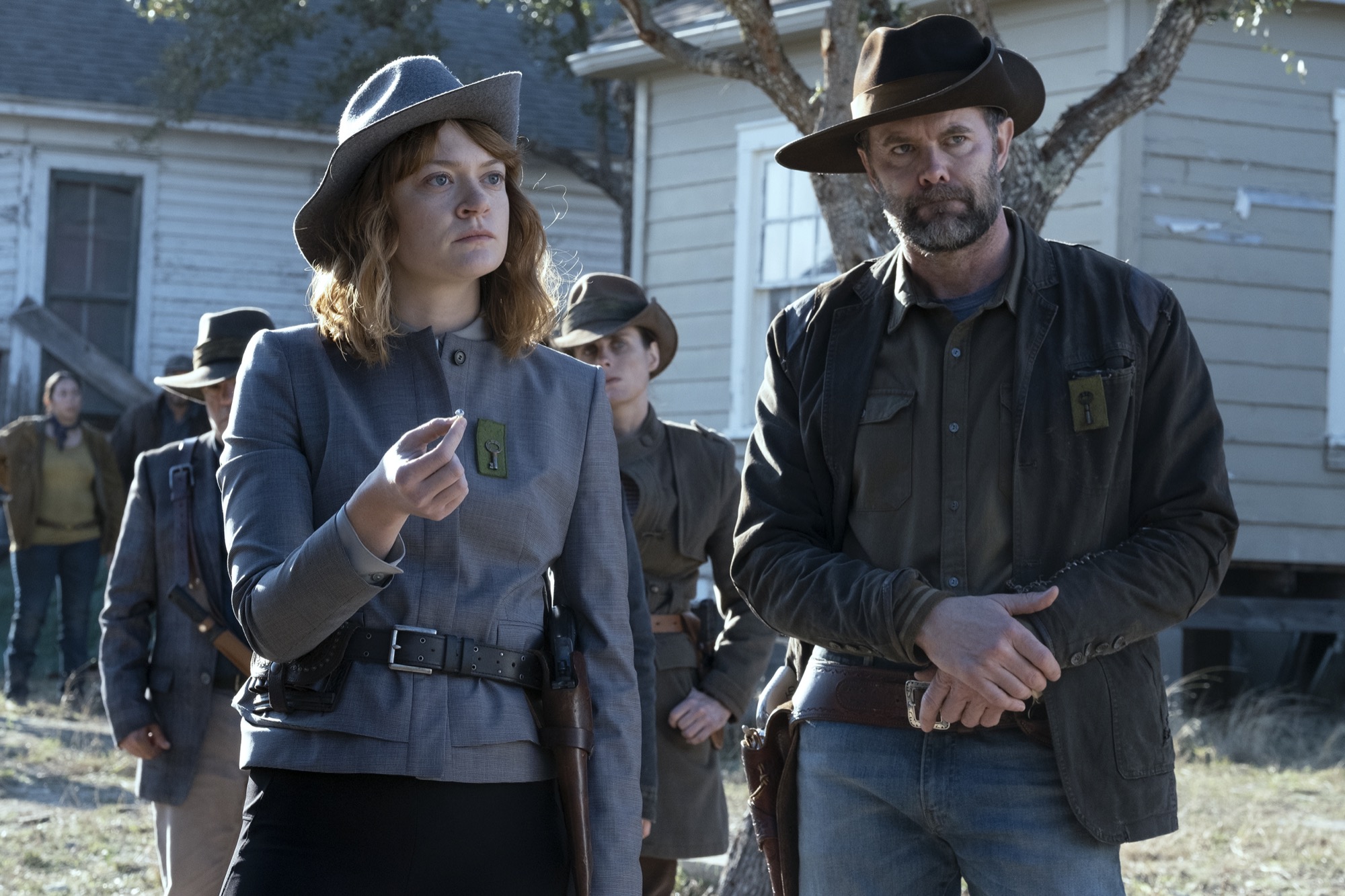 John returns to Ginny to update her on the situation and she says he's biased because Janice is his "carrier pigeon." John asks if she read all his letters to June and she says yes, praising him for the nice things he said about the place. She clarifies that an example will have to made of her. On the way out, Dakota strikes up a conversation with John, but Ginny again shoos her away. Unable to sleep that night, John digs up Cameron's body and fins his throat slit. Walkers suddenly fall into the grave and John uses a shovel to gruesomely dispose of them. John finds a piece of a knife and hops out.
The next day, John takes Strand to the grave and explains his findings. Strand reluctantly lets him into the armory to see who checked out the knife. The page log is missing, so John says they should go public, but Strand urges him to think long and hard about his decision. John heads back to the jail to tell Janice he can get her out when suddenly Ginny and Strand show up. Strand plays cool and thanks John for meeting them to get Janice's confession. It's then that Janice admits to killing Cameron, and Ginny thanks her for "unburdening" herself. When she leaves, Janice tells John she has nothing else to live for, but maybe he can carry on her mission. She tells him about the gas and supplies hidden under her floorboard. "Take it, find June. This place is rotten." John tries to convince her otherwise but she asks him to let her go.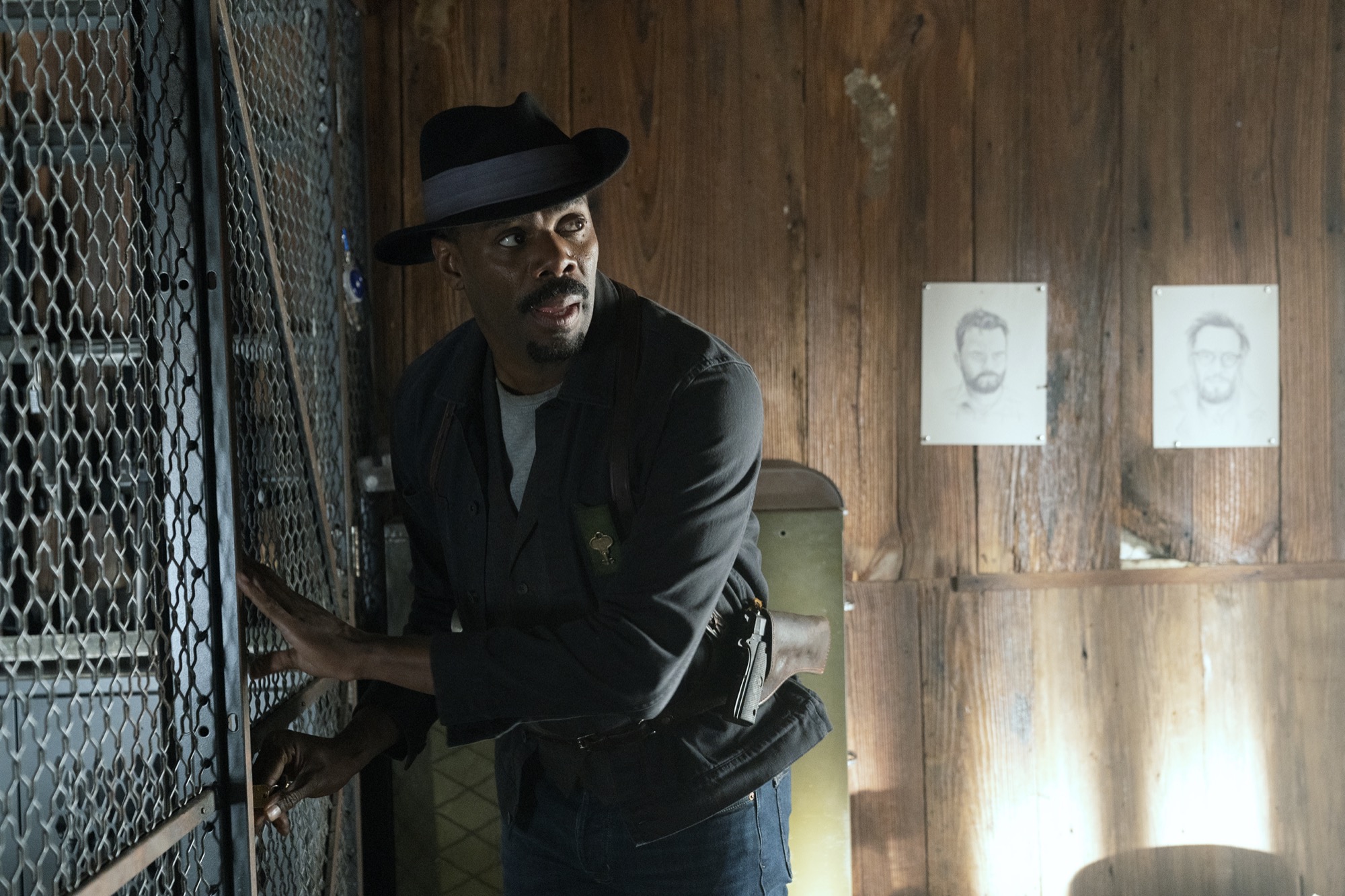 That night, John convenes with Jacob, who says Janice will be executed at daybreak. Jacob notices the gas he brought and asks if he's going to skip town, but John says he's going to get Janice out instead. John tells him a story about his father planting evidence on a guilty man to lock him up. "He broke the rules to set things right," John tearfully explains, before saying the ramifications cost him his wife and the respect of others. John knows saving Janice will cost him too, but he knows it's the right thing to do. He hands Jacob a letter and asks him to deliver it to June if things go south.
John heads to the jail to find Janice missing. He walks outside and follows music to a tree where a boombox has been tied to a branch to attract walkers. It's there he finds the bottom half of Janice getting eaten by walkers. He shoots the walkers and then finds the top half, tied up, and turned. Devastated, John puts her out of her misery, screams, and shoots the boombox.
The next morning, John digs her grave and angrily walks back into town. Jacob stops him and Strand explains he told Ginny that Janice was a flight risk. John pistol whips Strand in the face and Strand tackles him. The two wrestle on the ground until John gets the upper hand. "You killed Janice!" John screams. Strand explains Janice was always going down, he was just trying to save John from himself. John tells them that Janice was right about this place.
Shortly after, Ginny gathers the town to explain what happened and celebrate John as an example for what's right in this community. Ginny pins a "key to the future" (!) on his lapel and says this should offer him even more privileges. Conflicted, John returns home and stars at the ceiling. He hears a knock on his door – it's June, she's been transferred. They embrace and John tells her he'll clean up. In the bathroom, John uses pliers to pluck out a rotten tooth.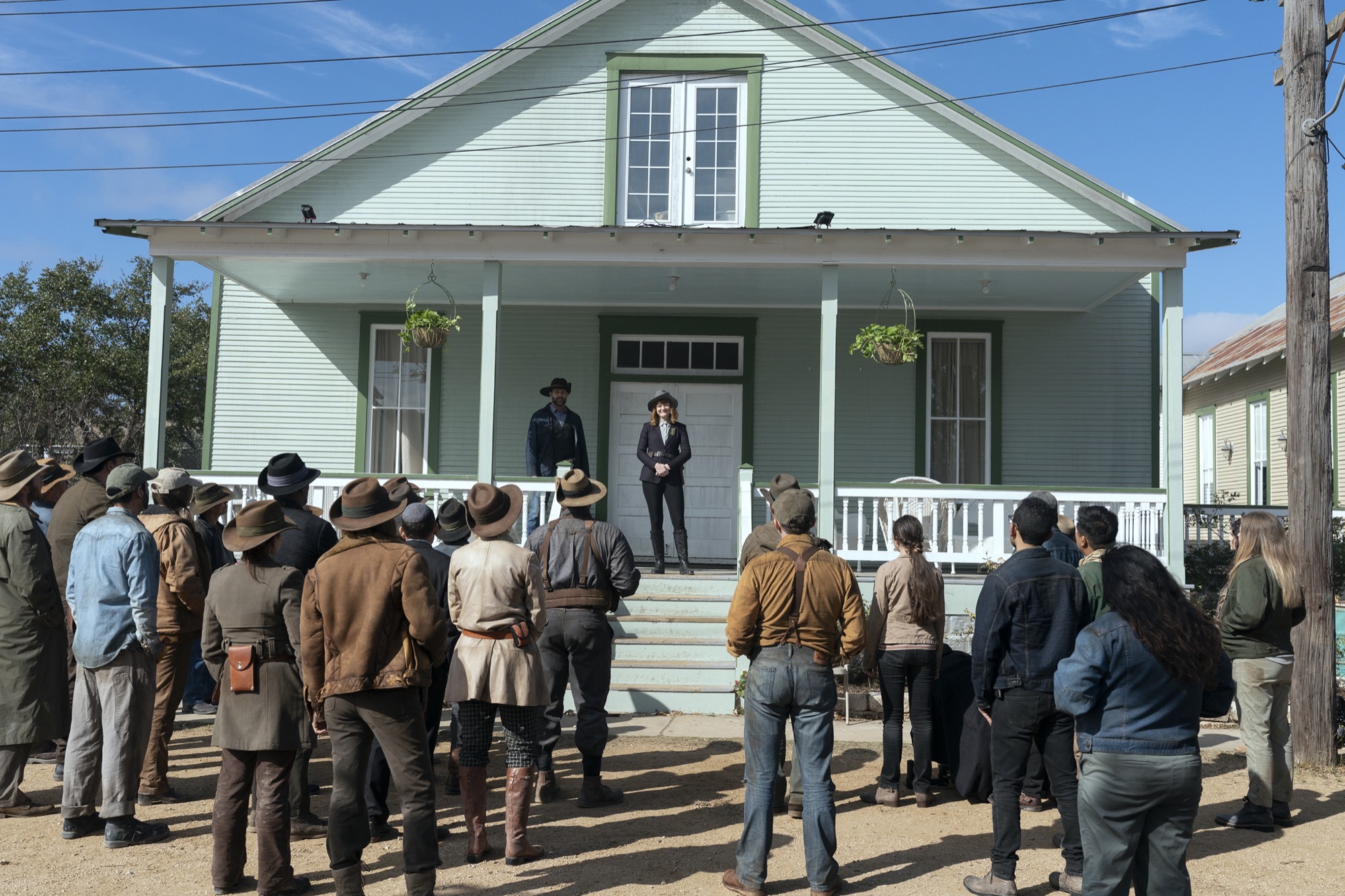 Elsewhere, Morgan and his dog continue down the road until they're suddenly t-boned by another truck. Morgan hops out with his axe staff and holds it to the other driver's neck. The passenger hops out – it's the two men from the submarine. They demand to have Morgan's key but Morgan attacks them instead. He guts one guy while the other puts him in a chokehold. Morgan headbutts him, revealing the key around his neck. The driver dives for it but Morgan stabs him with the other end of his staff, killing the man. "What the hell do you unlock?" Morgan asks the key.
---
What did YOU think of tonight's crazy episode??