We're thrilled to confirm that actor Cassady McClincy (Love, Simon) will be playing major comic character Lydia in The Walking Dead Season 9. Here's a cheat sheet into both of these women and how her casting will affect the show.
---
About Lydia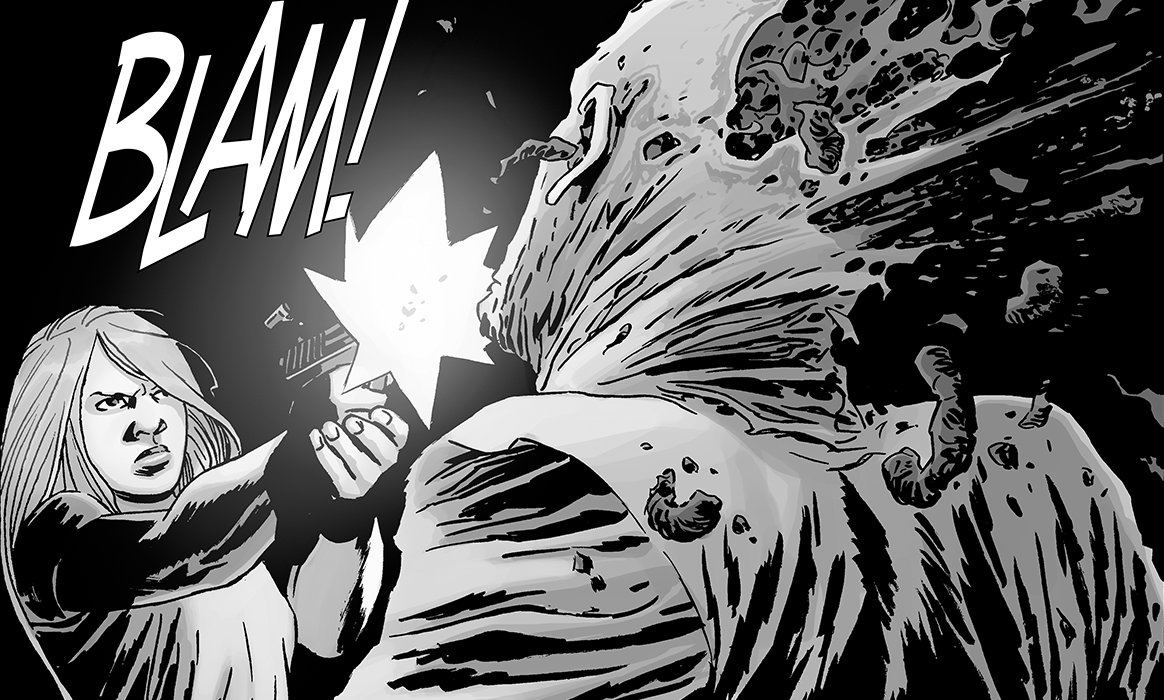 Lydia is the 16 year-old daughter of Alpha, the tough-as-nails leader of The Whisperers. We're first introduced to Lydia in Issue 133 when she and her walker skin-wearing comrades lose a battle to Jesus and his soldiers. As the lone survivor, Lydia is taken back to Hilltop to get locked up and interrogated. It's there she meets Carl, who's sitting in the adjacent cell for nearly beating two teens to death for attacking Sophia (Yes, that Sophia).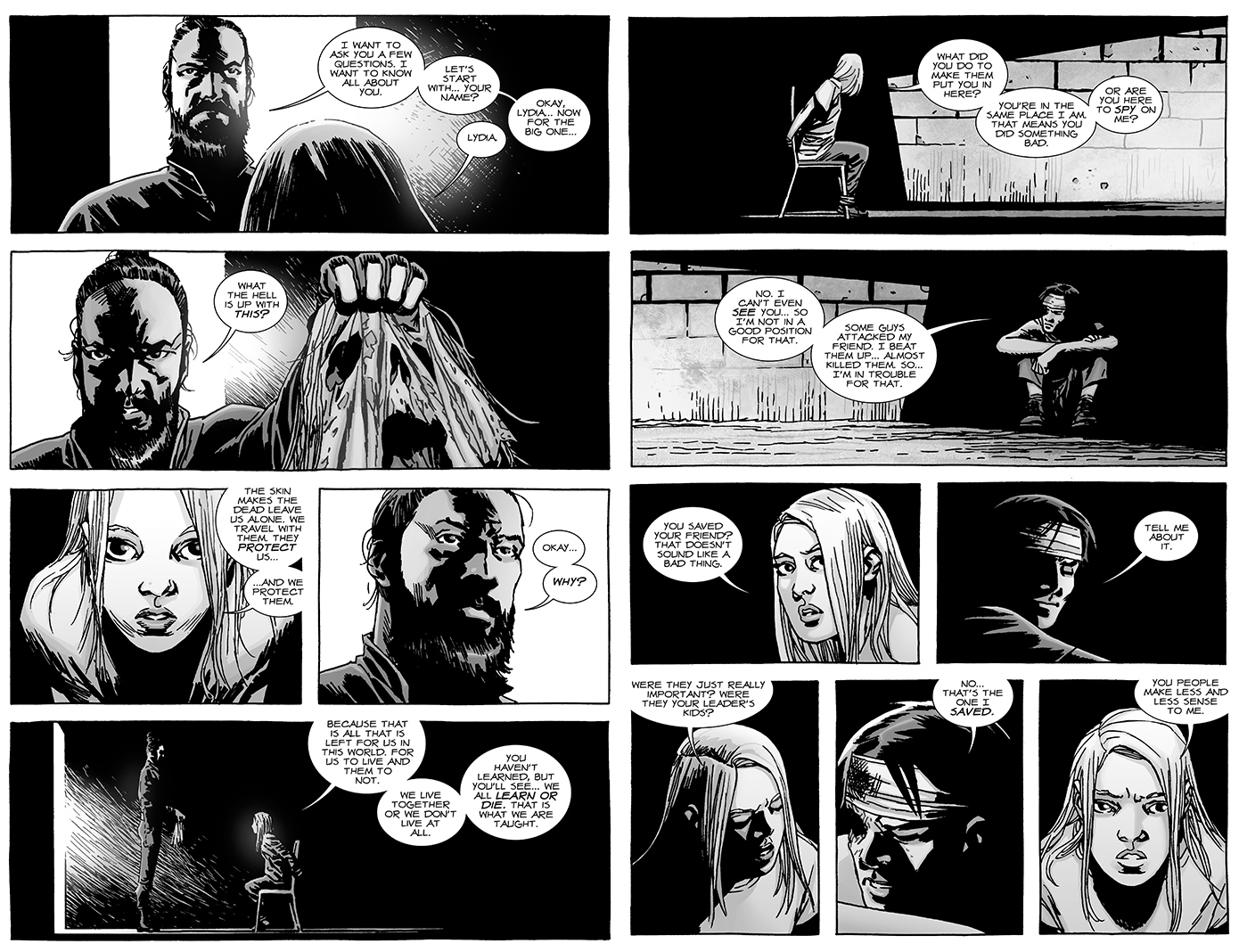 Timid at first, Lydia eventually warms up to Carl and the two form a romantic bond (see the *ahem* intimate details below). She tells him her mother Alpha allowed and encouraged an abusive environment among The Whisperers and wouldn't bat and eye at her own daughter getting raped. It's this sort of toxic atmosphere that has understandably turned Lydia completely off from the Whisperer way of life.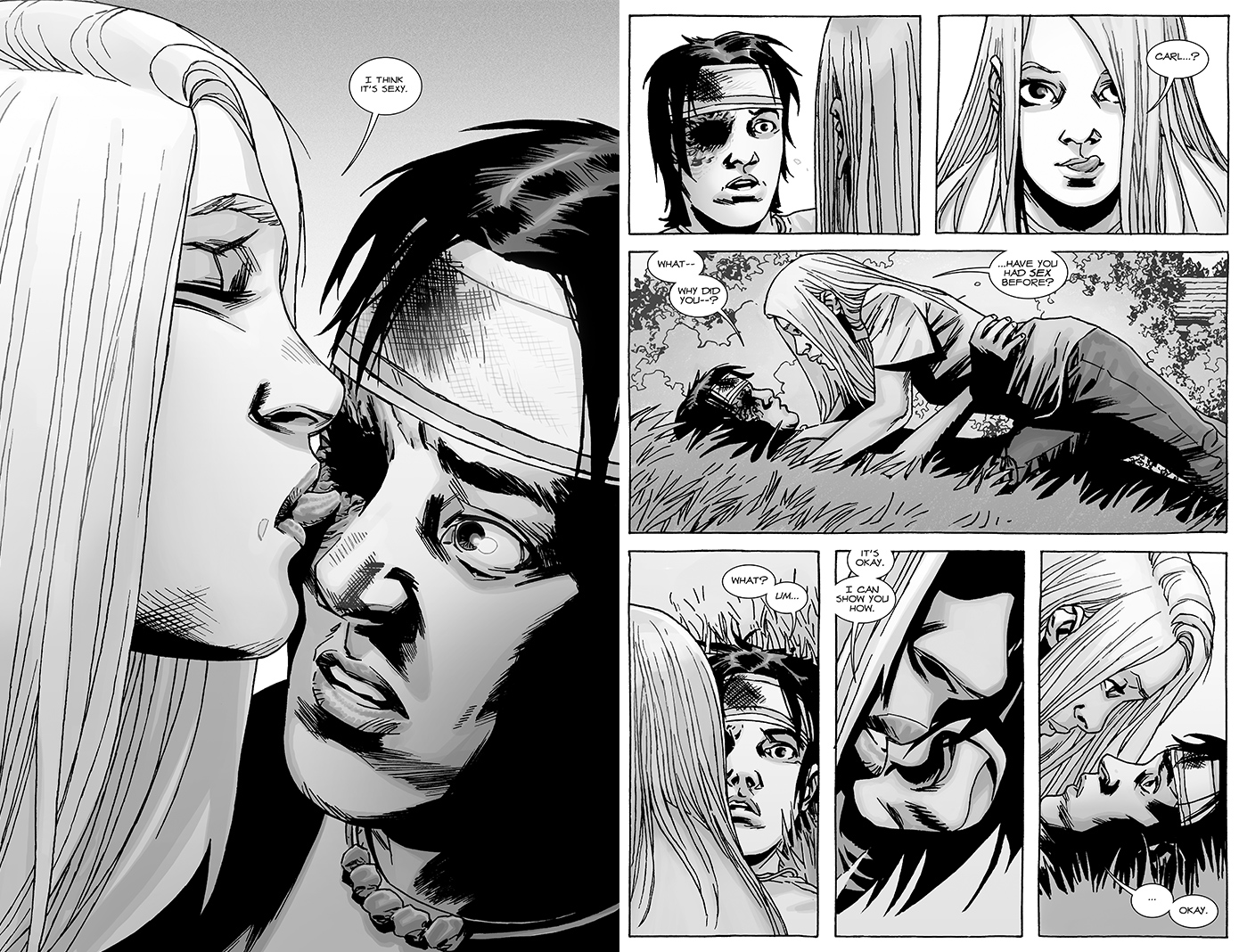 Eventually, Alpha gets her daughter back from Hilltop and warns Rick not to cross into their territory again. Carl follows them anyway, Rick's forced to retrieve Carl, and Alpha lets Rick and Carl leave with Lydia because she can no longer keep her daughter safe. Despite this deal, Alpha's upset that they trespassed into her territory, so she retaliates by beheading a dozen of Rick's people (including Rosita, Luke and Ezekiel). This Red Wedding-esque massacre eventually leads to a full-on war between Rick's communities and The Whisperers.
Lydia is vital to Rick's victory over The Whisperers during this war. 49 issues later Lydia is still alive in the comics and living at Hilltop. She remains close friends with Carl and is a valuable member of the community.
---
About Cassady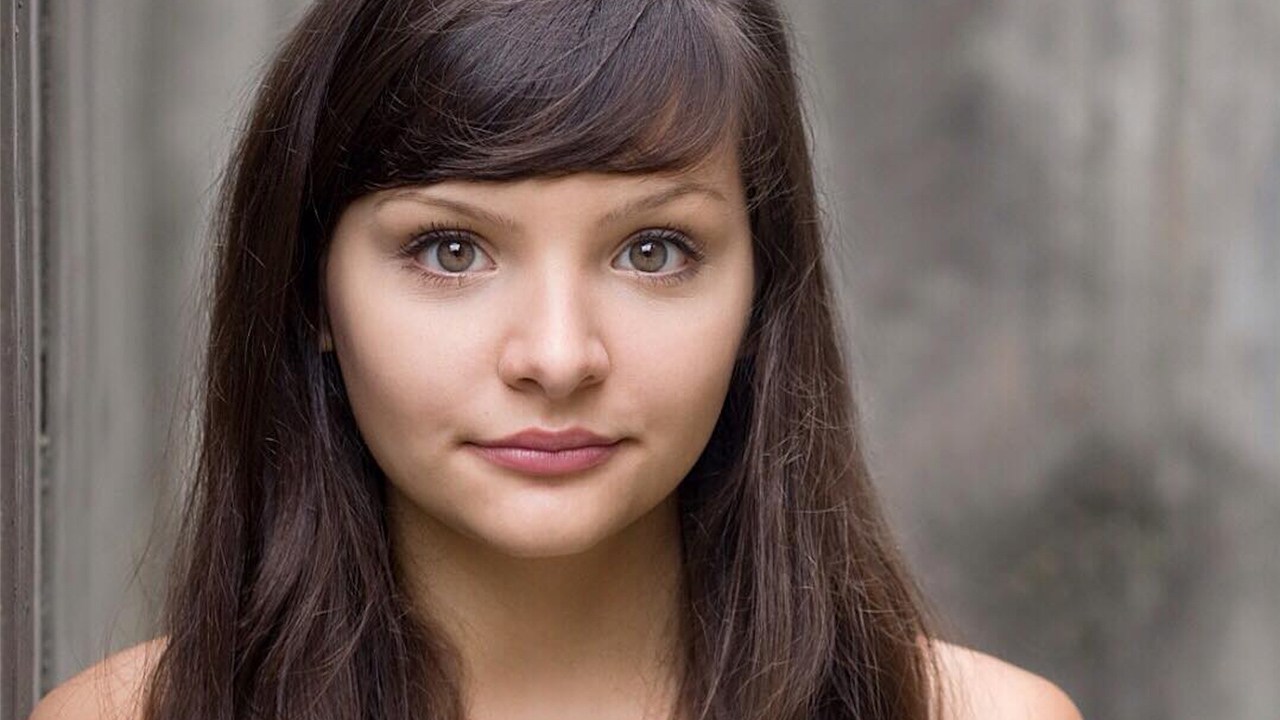 Cassady McClincy is a 17-year-old American actress who has been acting in TV and movies since she was 10. She is best known for her work at Simon's first girlfriend Jackie in "Love, Simon," the younger version of Molly Strand in "Castle Rock," and Anna in "Ozark."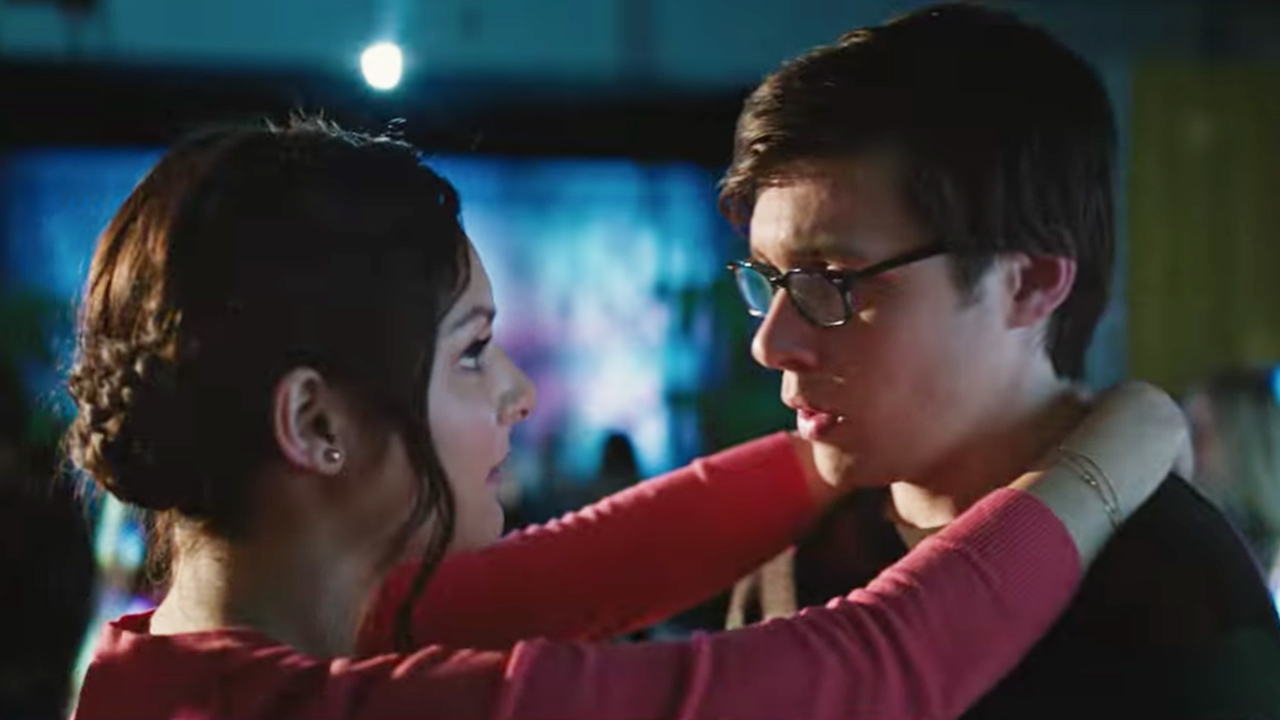 (Cassady McClincy in "Love, Simon")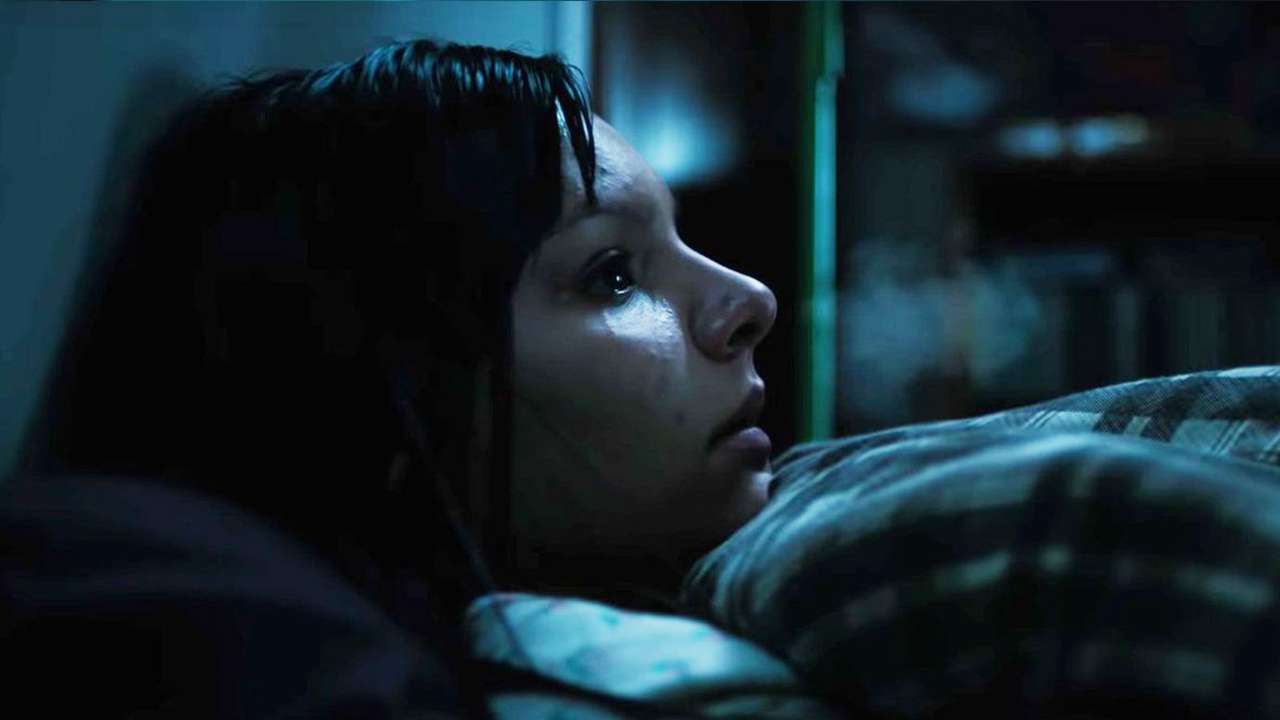 (Cassady McClincy in "Castle Rock")
(Cassady McClincy in "Ozark")
So how will McClincy's Lydia factor into The Walking Dead Season 9? New showrunner Angela Kang opened up about the upcoming Whisperer arc during the Season 9 Talking Dead Special. "…we'll go into a really great storyline that people are anticipating called The Whisperers, which if you're a fan of the comic you know exactly what that means," Kang said. "Although the way we do it may not be exactly the way it goes in the comic. We always remix things. If you don't know what I'm talking about, you know, it's better to learn as you go along."
Lydia's relationship with Carl in the comics is vital to her character's identity and story arc. Without it, she could be a completely separate character. Unless of course the remixing Kang mentioned could mean Carl's story is given to someone else. Time will tell!
---
What do you think of the Lydia casting? How do you think the show will remix her story with Carl out of the picture? Will someone have to lose an eye? Let us know in the comments!