The Walking Dead Universe continues to expand. Today, AMC announced at their New York summit that they have greenlit a new Walking Dead spin-off show set to debut sometime in 2020. According to the network (and first reported by Entertainment Weekly), the series "will feature two young female protagonists and focus on the first generation to come-of-age in the apocalypse as we know it. Some will become heroes. Some will become villains. In the end, all of them will be changed forever. Grown-up and cemented in their identities, both good and bad." Robert Kirkman tweeted about the news shortly after it was announced.
MORE @TheWalkingDead ??!!! Whoa!! https://t.co/32NhoZ5H3H

— Robert Kirkman (@RobertKirkman) April 8, 2019
The series will be overseen by veteran Walking Dead writer/producer Matt Negrete, who will be the Showrunner. Although the project is untitled (at least to the public), production begins this summer in Virginia for a 10-episode run. "Showing audiences an unseen pocket of The Walking Dead universe steeped in a new mythology is a very cool way to celebrate a 'Decade of the Dead' on TV and over 15 years of Robert Kirkman's brilliant comic," Scott Gimple said. "Matt Negrete is one of the best writer-producers in TWD's long history — I'm thrilled to be working beside him to tell stories unlike we've seen before, taking our first step into an even larger world."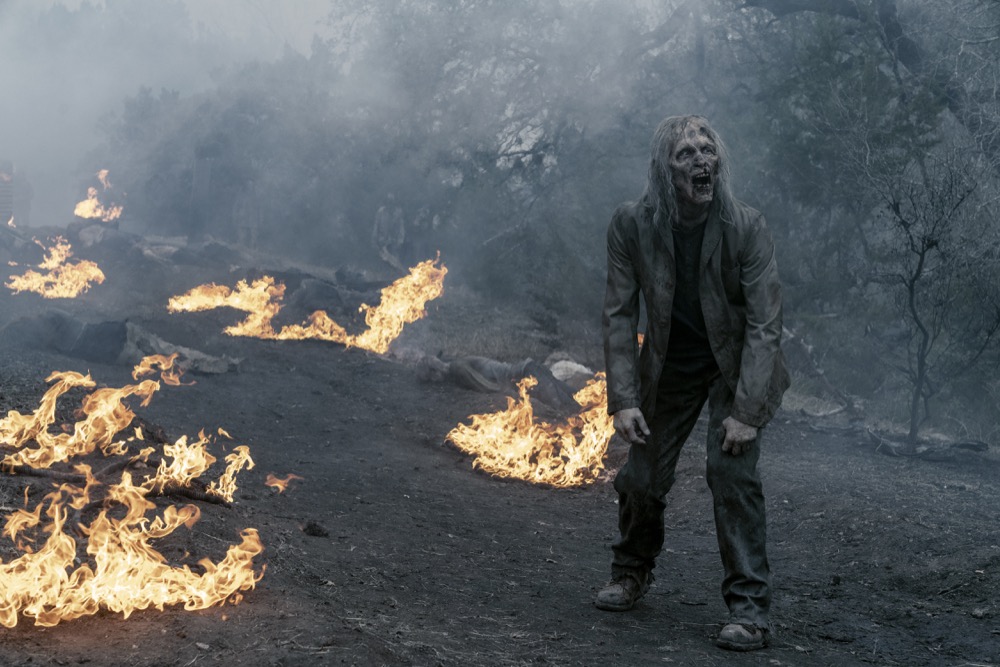 Negrete, who has been with The Walking Dead since 2013, wrote memorable world-building episodes like "Knots Untie" (which introduced the Hilltop), "The Well" (which introduced the Kingdom), and "Bounty" (which introduced The Whisperers). He also co-produced dozens more iconic episodes (see the
full list here
). "I'm beyond excited to be a part of this new show set in The Walking Dead Universe," Negrete said at the summit. "Writing and producing for the original series has been the job of a lifetime and I'm honored to be working with Scott and all the fine Dead folks at AMC in this new capacity. I can't wait for the fans of the franchise to see what we've been cooking up!"
---
That's all we can tell you about the project for now. Keep it here for future updates and let us know in the comments what YOU hope to see in this new Walking Dead spin-off.