A lot can change in 16 episodes. In Season 9 alone, Rick and Maggie left, Gregory, Jesus, Tara, Enid, Henry, and others got killed off, Magna's group and the Whisperers were introduced, and the show fast-forwarded nearly seven years. With rumors that Michonne could leave in Season 10, we can at least take solace in the fact that Daryl is here to stay. At least Norman Reedus hopes so.
"I don't want to go anywhere. I'll burn down that whole studio if they got rid of me," Reedus joked on a Paley Fest 2019 panel. And despite a rumored contract extension, Reedus added, "you never know" when your character's time will be up."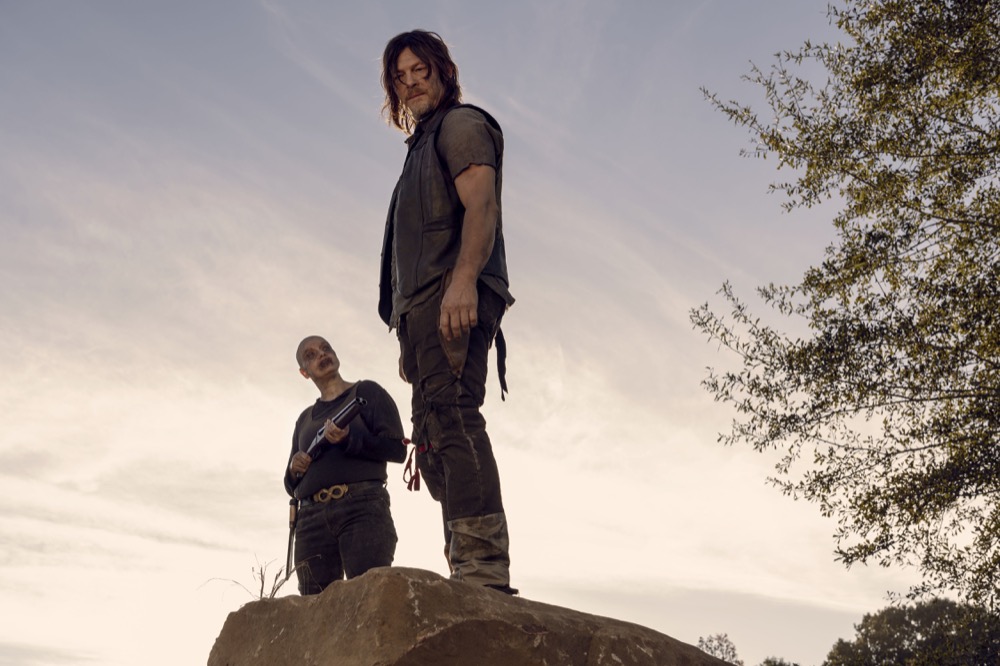 If Daryl were to leave, how would Norman want it to go down? "I always said I wanted to just walk off into the sunset with a dog, but now so many people are doing that, that I don't know. I don't know how I'd want to die," Reedus said. "I don't want to die ever, so I don't want to put it out there. I don't want to give anyone any ideas." If Daryl HAD to leave the show, seeing him and Dog ride off in the sunset wouldn't be the worst thing, but don't expect it anytime soon. For more Norman quotes from his Paley Fest panel, check out the video below!