"…I Lose Myself"
Althea gets chased by walkers into a parking garage, where she finds a news van and watches tapes from the onset of the apocalypse. She hot-wires a police car and drives out of the city to search for her friends. Martha appears with a turned Jimbo and tells Al she watched her tapes and admires her strength. Al sasses her so Martha lets Jim attack. Al shoots him before getting bashed in the face by Martha.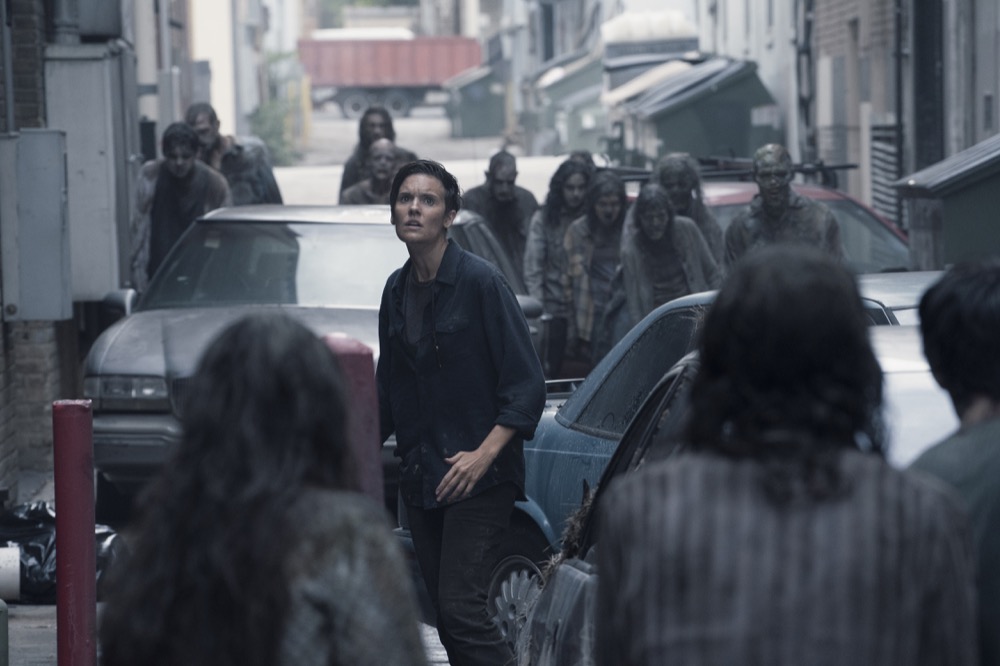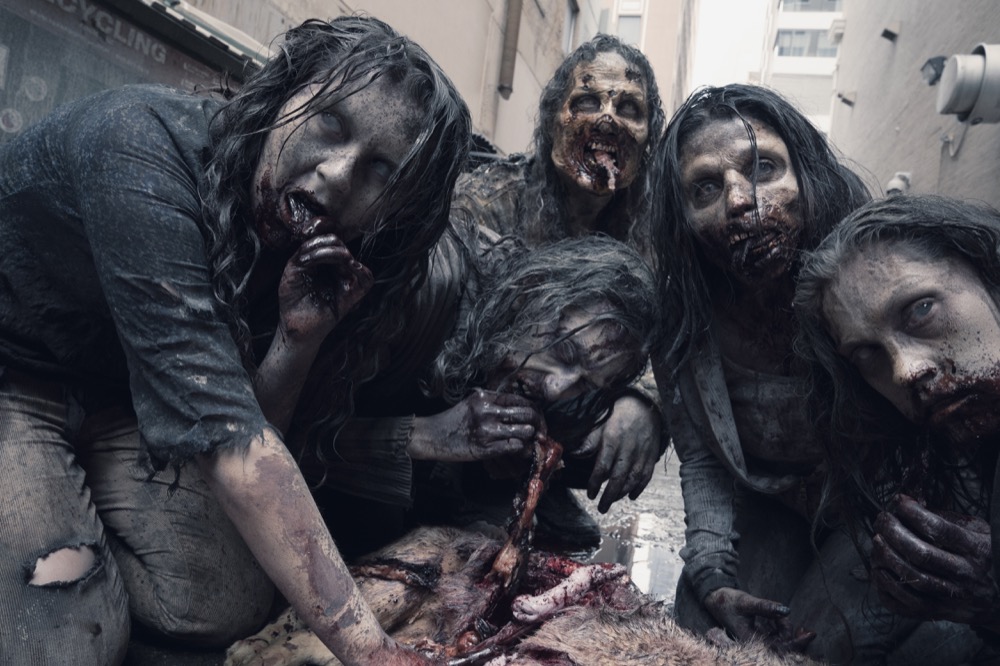 Al wakes up in the SWAT truck where John and June tell her they found her alone in the street with a new tape from Martha. In it, she tells Morgan he will see her again. That night, the gang gathers by a campfire and Morgan tells them about Alexandria, where they all plan to travel to starting in the morning. Later, John confronts Morgan about still wanting to save Martha. "I understand her, I used to be her," Morgan counters before handing John a map to Alexandria. He promises to meet them at Alexandria, but John warns Morgan there are some fish just not meant to be caught. Morgan heads out on his own and radios Martha to meet up.
The next day Morgan finds Martha lying face down in a field and tells her he can help her. Elsewhere, the gang arrives at the truck stop and marvels at the modern-day supplies like coffee and plumbing. June confesses to John she was worried he would be disappointed in learning she was a different person than he thought, but he assures her she's everything she thought and kisses her to prove it. Morgan releases Jim from the car, thanks him, and puts him out of his misery. He then throws Martha in the back of the car to save her before becoming a walker. Morgan then radios John he has Martha and is on his way, but the signal cuts out.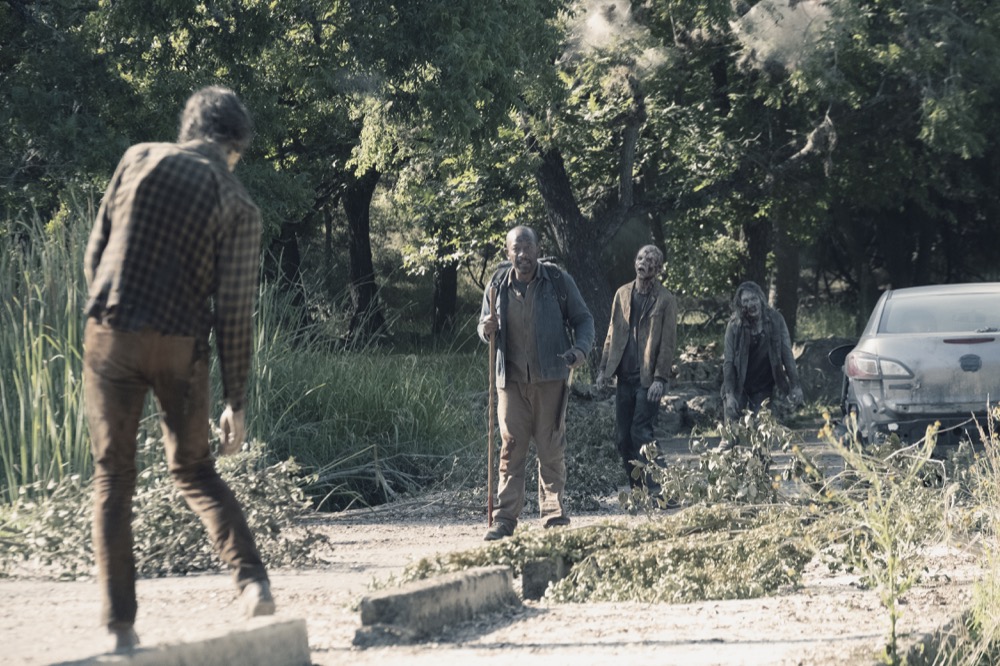 Walkers show up at the truck stop but Al collapses while trying to fight them off. Alicia shoots them and then instructs everyone to get inside as the noise will attract more. Back in the car, Martha tells Morgan about her husband Hank and how she was unable to help him. June radios Morgan to tell him they're all getting sick and to rush back. Martha screams for Morgan to pull over and when he won't she attacks him, causing them to crash. She pulls him out of the car and marks, "I lose people, I lose myself" in sharpie on his face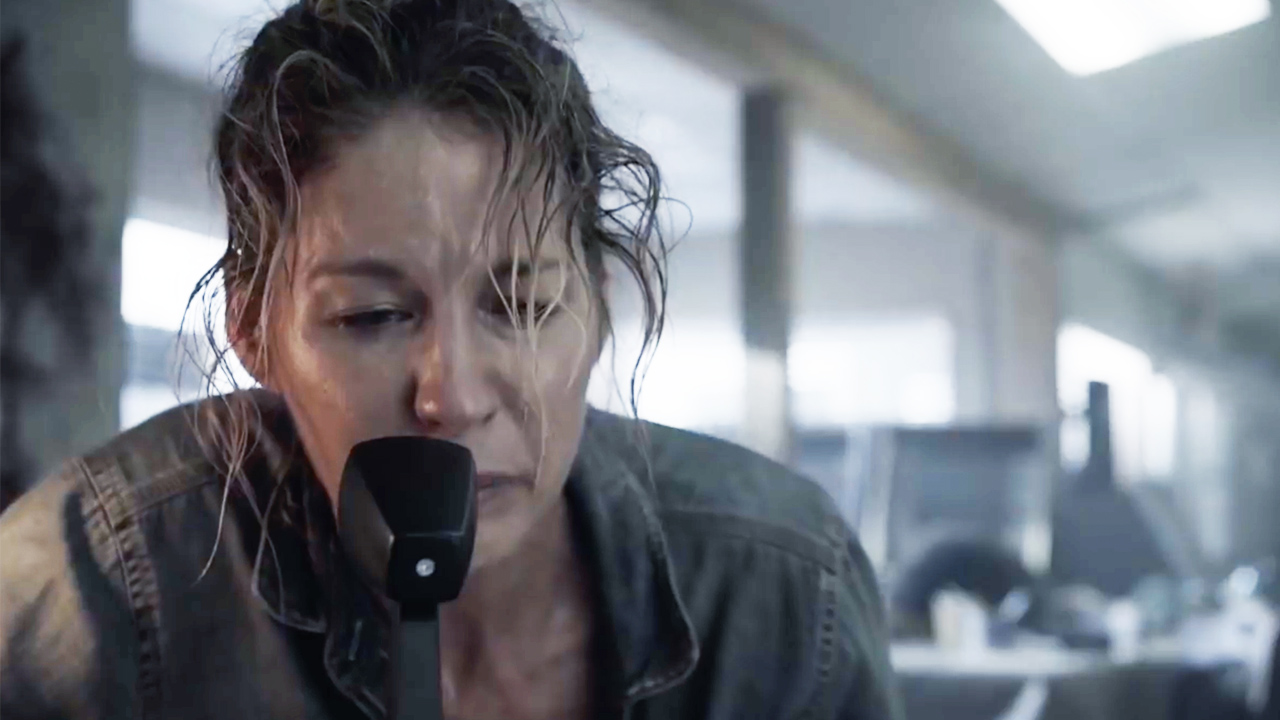 Morgan wakes up with a leg injury and Martha reveals she was bitten a while ago. She begs him to kill her before she kills him. Back at the truck stop, the gang deals with this sudden virus making them sick. June discovers all the water's been tampered with and tells the others, "Someone poisoned us," before radioing Morgan that Martha did this. She confesses to putting anti-freeze in the water and tells Morgan all her friends will die. He nearly strangles her before seeing himself in the mirror and stopping. Morgan pulls the metal out of his leg and handcuffs Martha to the car before hobbling away.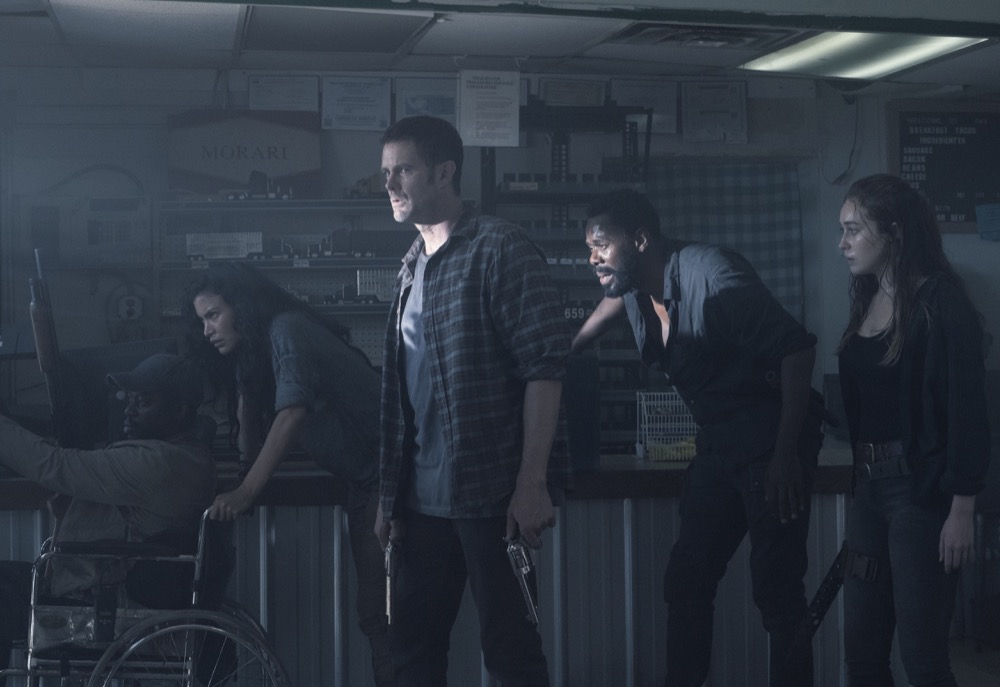 Morgan hot wires an abandoned car on the road and drives off. At the truck stop Althea watches an old tape of a man and a baby and begins to cry. Morgan runs out of gas and is forced to continue walking. Althea watches more tapes from her travels when she hears Morgan on the radio. Finally able to communicate, Morgan tells them it's anti-freeze and the crew hatches a plan to get medicine from outside.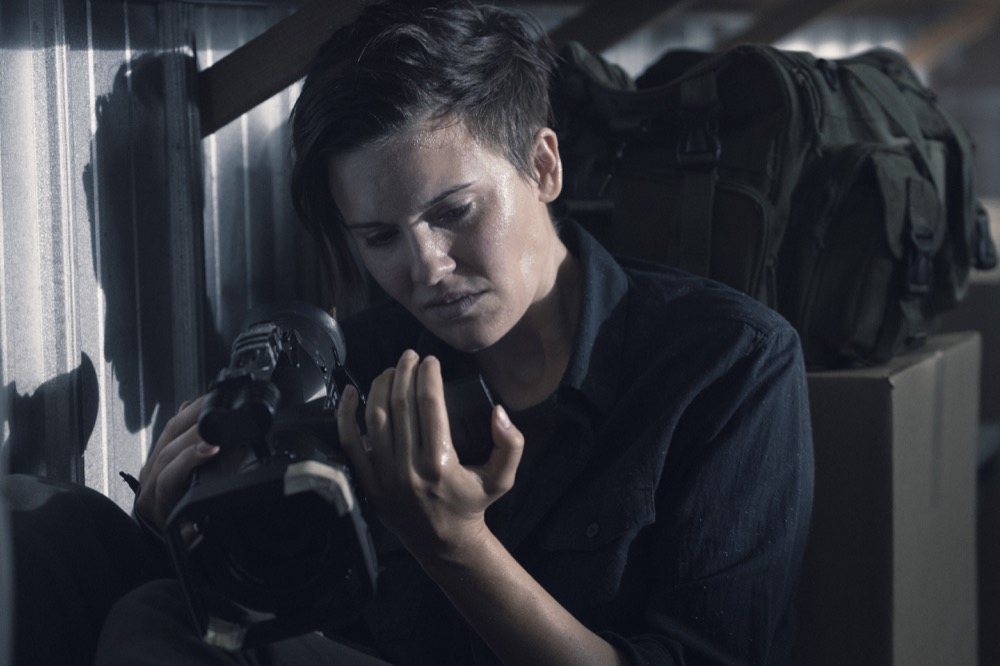 June and Charlie create a distraction while the rest kill the walkers and push forward. Al jumps in her SWAT truck and machine guns the walkers outside. She finishes the job but the ethanol tank gets shot in the process. June updates Morgan on their problem and he tells them he can't lose them. John encourages him and says he's strong with or without them. The radio dies as a group of walkers approach him. Morgan injures himself taking them out and lays on the ground feeling defeated.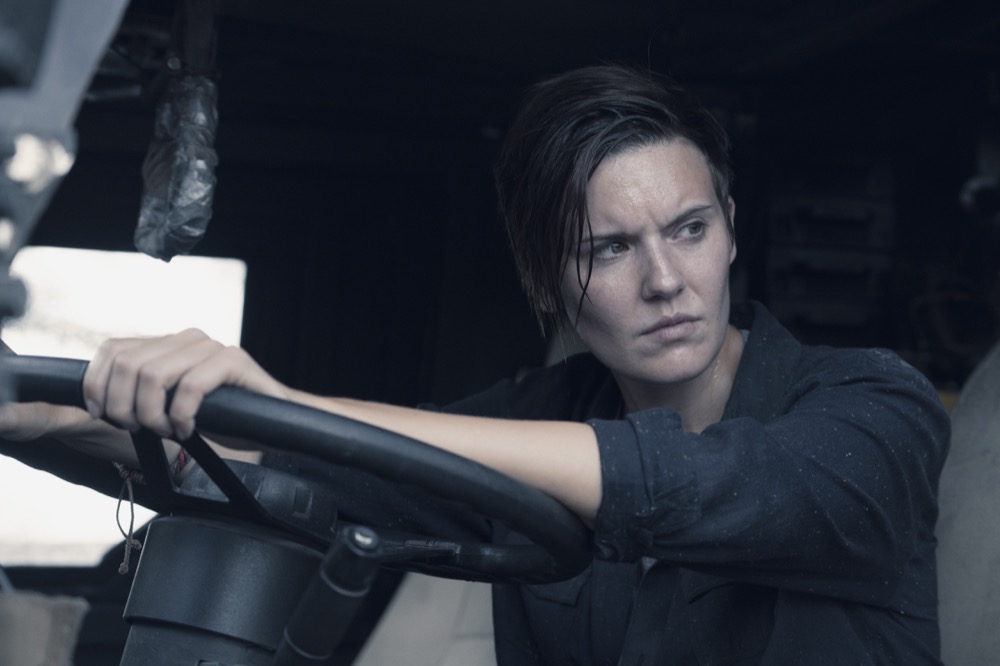 Althea makes a tape of herself and says that whoever finds the tapes to keep them safe. Looking worse than ever, the rest of the group lays on the ground lamenting that they didn't get a second chance. Suddenly, Morgan shows up and saves the day with Jim's beer truck (alcohol helps cure anti-freeze poisoning, who knew!) They all down the beer and suddenly regain their strength. Strand tells Alicia he thought he'd never have anyone to drink with again and Alicia says he has her. John warns Charlie that this is the last time she drinks a beer until she's 21.
Morgan brings the crew back to the place he left Martha and finds her turned and walking on the road missing an arm. He stabs her in the head, finally putting her out of her misery. Wendell asks if they're going to Alexandria and Morgan says he's no longer going. He says they should follow Polar Bear's journals and help others. Alicia says it can't just be about boxes, they need to build something like Madison would want. Al suggests they start with the people she interviewed. Shortly after, the crew heads out in their semi and SWAY truck to find one of the people they're looking for.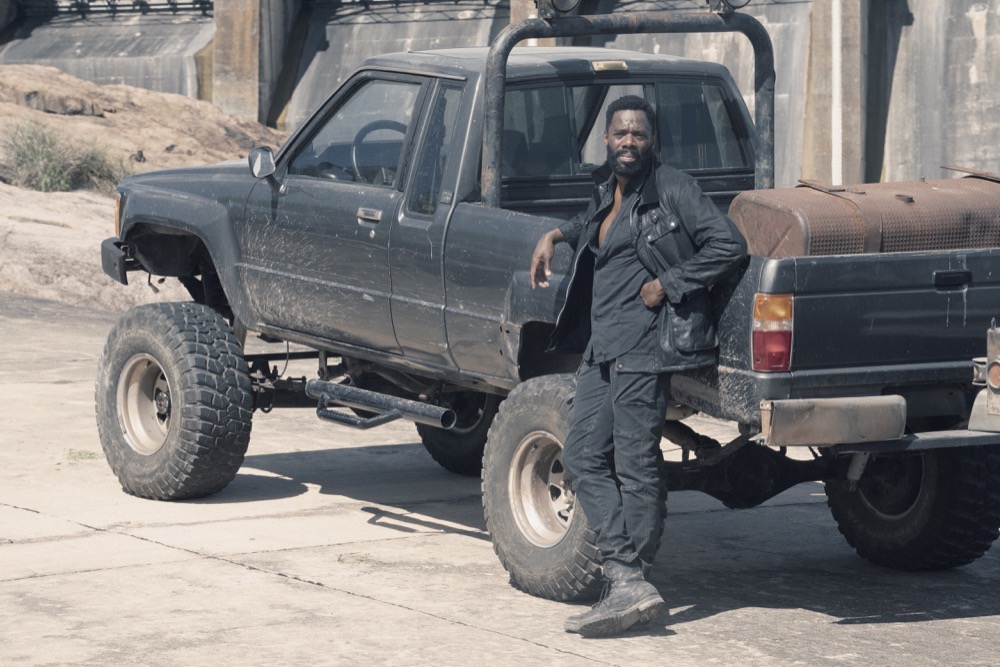 ---
What did YOU think of Fear's Season 4 Finale? Could Daniel be among the people Althea interviewed? Tell us that and more in our comments!