"MM 54"
The dirty woman gets a flashback: turns out her name's Martha and at the onset of the apocalypse her husband was involved in a freak car accident that left him impaled by a pole. Martha frantically tried to flag down cars passing by but no one stopped. She comforted him in his final moments and was forced to kill him later when he turned. She buried him that night, which seemed to drive her insane.
The next day, a trucker named Stevie leaves a "take what you need" box on the road. Martha appears and corrects her on her box's grammar, revealing she used to be an English teacher. Stevie thanks her for helping and Martha says, "I don't help," and stabs her through the neck. We then see a montage of Martha killing various truck drivers leaving similar boxes on the road. She asked one of the men about the person who started the box trend, named Polar Bear. He refuses to answer so Martha kills him with her pet walker. She tries radioing Polar Bear on the man's truck and instead hears Morgan on the other side.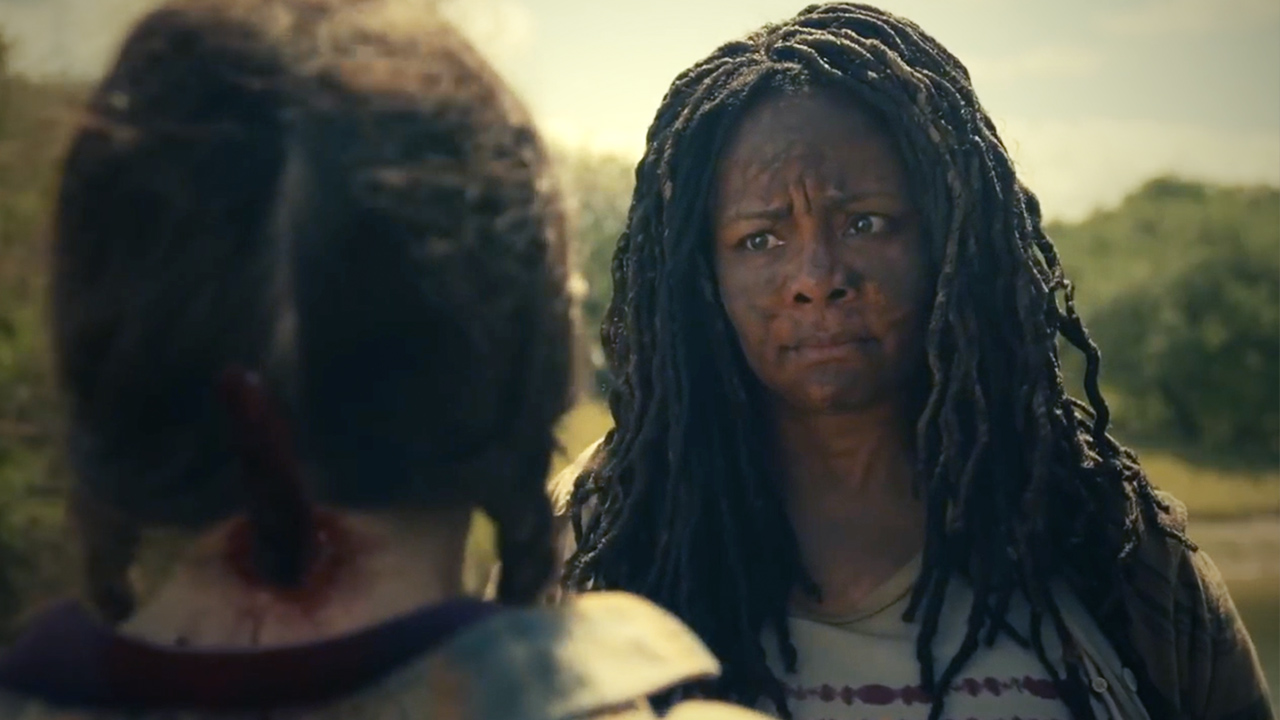 Back to the present – Morgan and the others get their bearings after surviving Martha's SWAT truck attack. But it's not over – Martha drives back towards them, leading Althea to try to reclaim her vehicle. She falls back as Martha emerges from the back and sics her pet walker on June. Morgan begs Martha to stop the madness when Wendell shoots her in the shoulder. Morgan kills June's walker before she can get bit and the truck they were riding in explodes behind them. Walkers emerge from the woods as Martha smiles and drives off in the SWAT truck.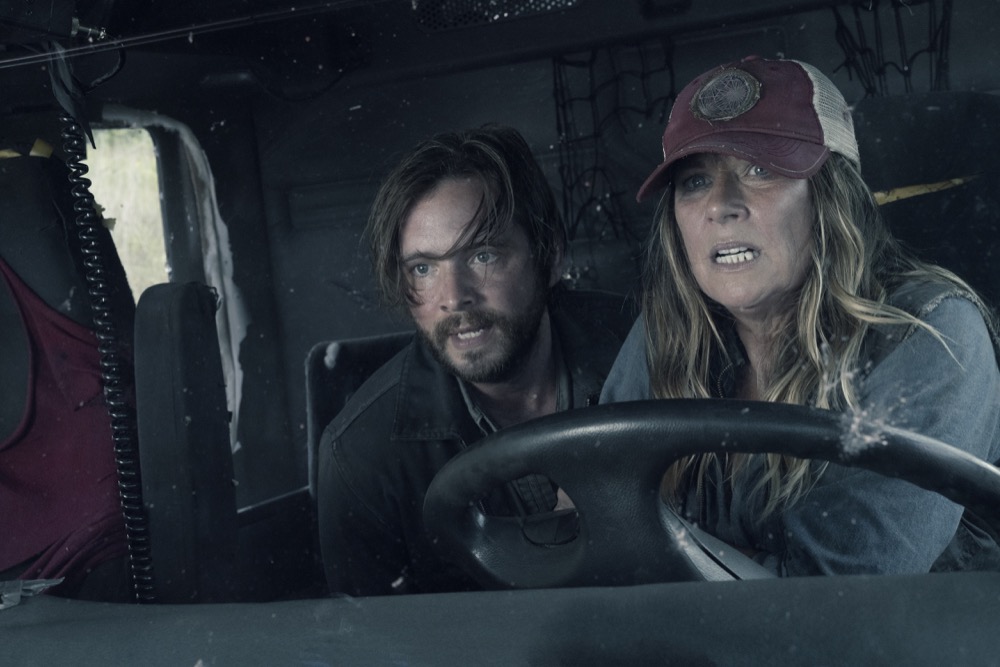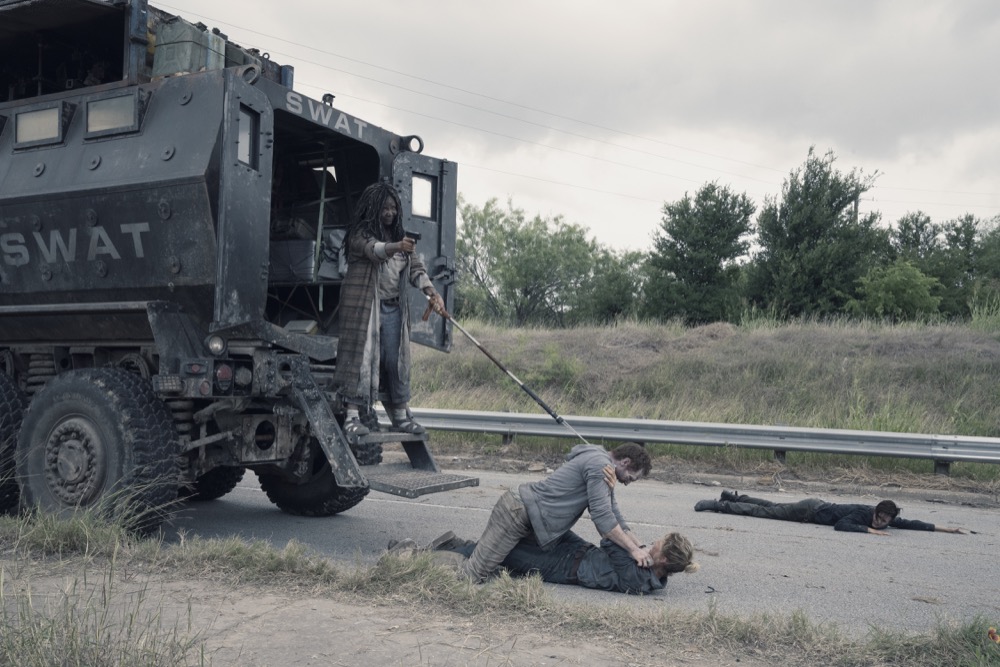 While Alicia and Charlie find the remains of the truck explosion, Jim pulls Wendell and his broken wheel chair on a makeshift shed down the road. The rest walk behind them while a large group of walkers follows close by. Morgan spots a hospital sign and suggests they head there to heal up, but Jim warns it'll be too dangerous. He threatens to leave on his own but Sarah reminds him he's alive because of Morgan. He relents and the group heads to the hospital. Alicia and Charlie find a map and decide to head East to find their friends.
At the hospital June patches everyone up while Morgan watches the walkers pile up outside. Al asks Wendell about his wheelchair and he explains how he got hit by a car as a kid while trying to help a friend. "Bad shit happens when you try to help people," Al gleans from the story. Elsewhere, Alicia and Charlie's car runs out of gas and they're forced to search for gas to siphon on the road. After walking a few miles Charlie announces she can't go any farther but Alicia tells her they're going to Galveston to see the beach. She rationalizes that they might not be alive much longer so she might as well help Charlie see the beach for the first time.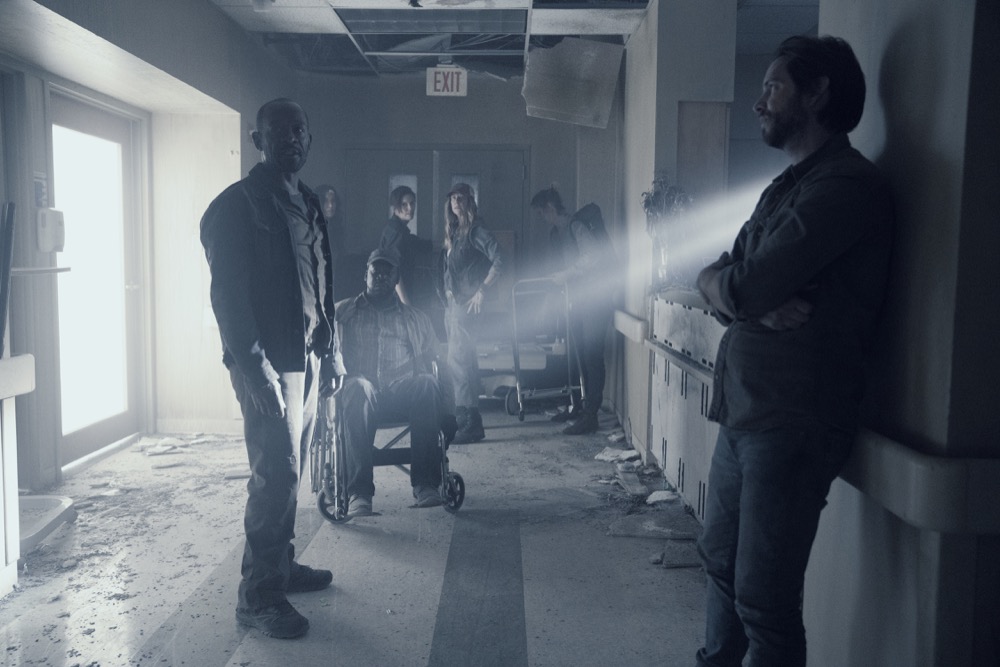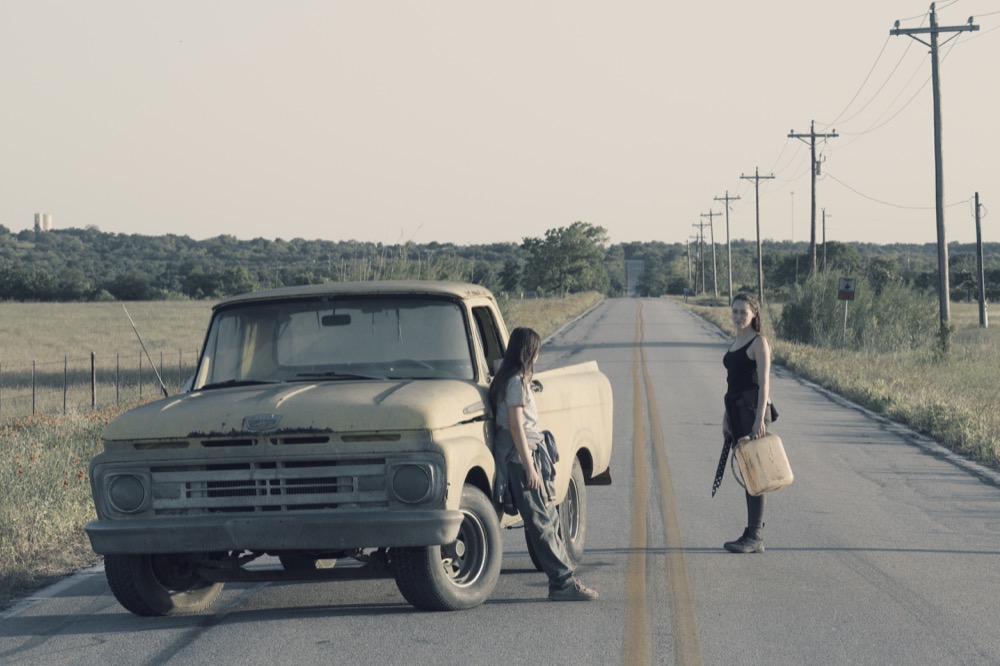 In the hospital, Jim thanks Morgan for saving him when the walkers suddenly break through the barricade. Morgan tells the rest they have to go now and Jim scolds him for telling them they'd be safe. Sarah calms him down and Morgan improvises an escape plan. They head upstairs checking for walkers as they go until they reach an abandoned hallway. They split off to secure the stairwells only to get surrounded again. Morgan suggests they head to the roof and June adds that they need to locate the generator to get the elevators working. Morgan and Jim head off and fight off walkers while Althea locates the generator.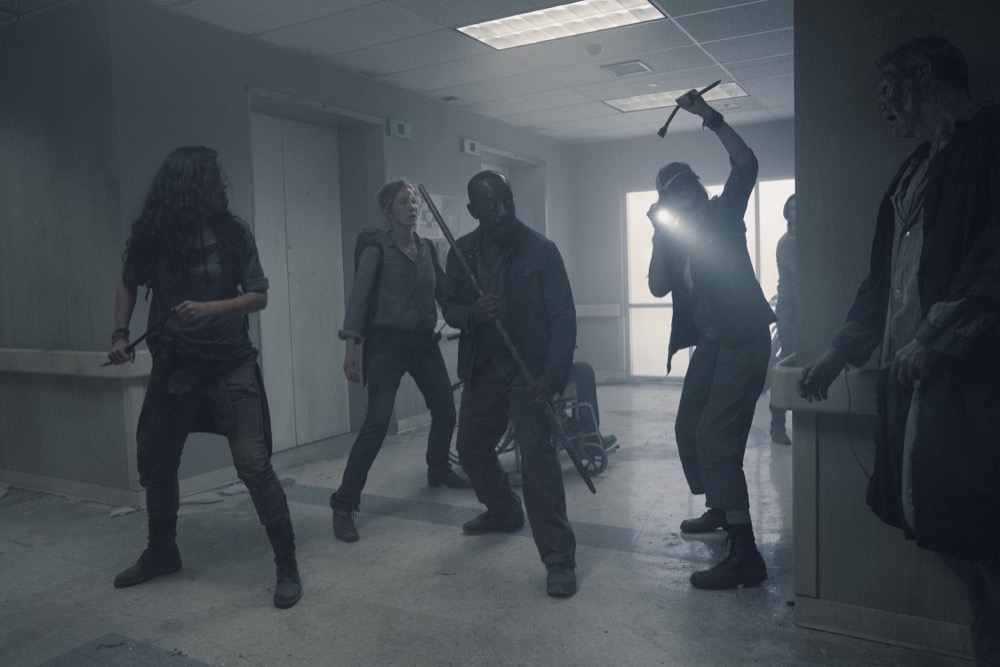 The walkers break through the barricade as the power is finally restored. The group huddles into the elevator rides it to the rooftop before the walkers can get them. On the roof June examines Jim's wounds and discovers he's been bitten in his back. Panicked, he tells June to do something but she says there's nothing to be done. Morgan laments Jim's fatal injury and tells June he might not be able to get them out of this.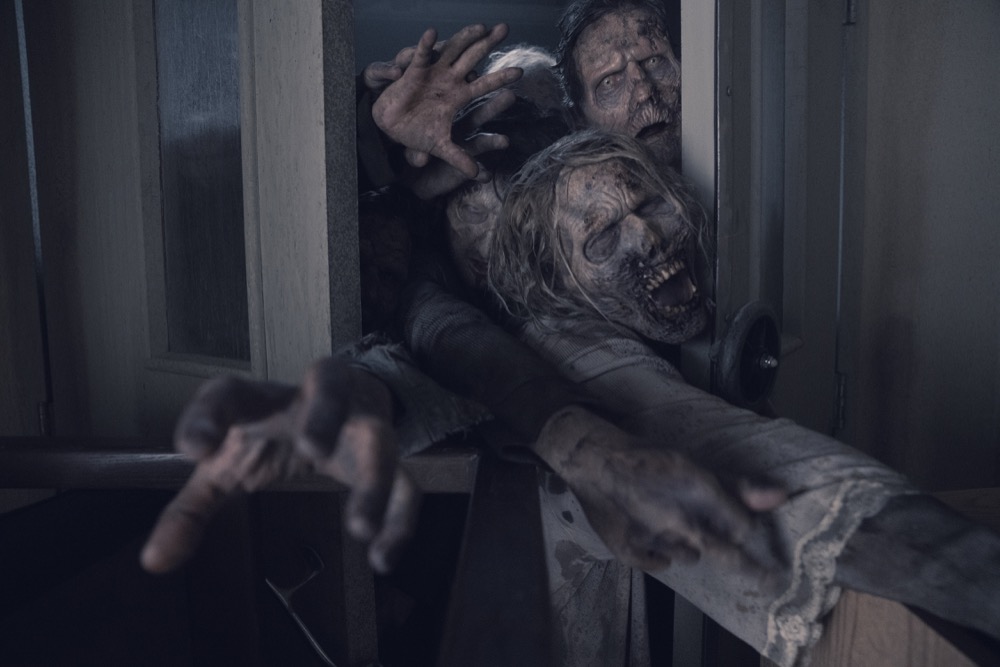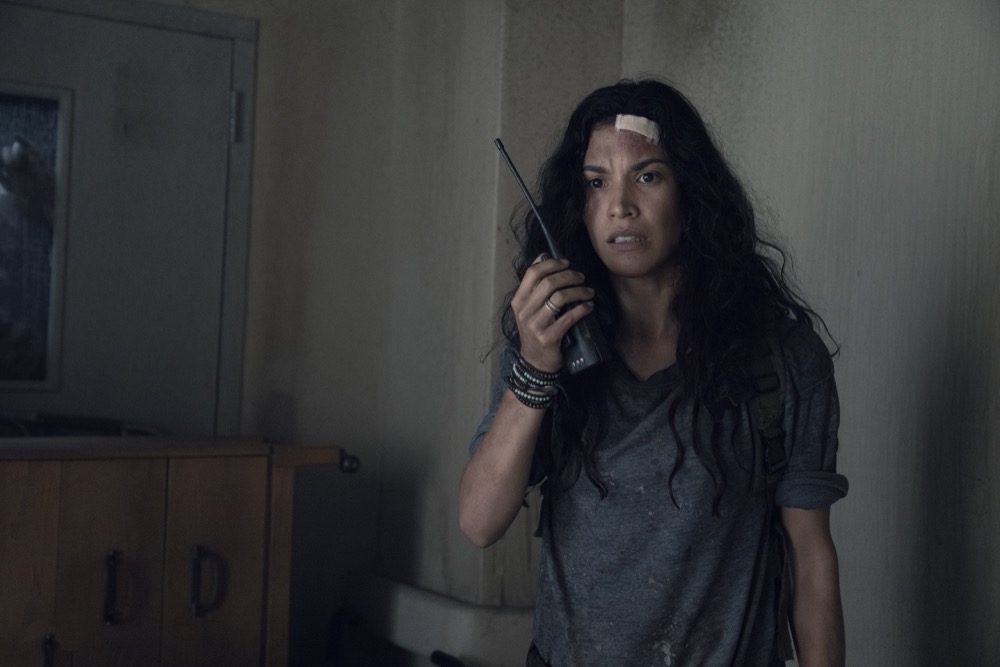 Elsewhere, Charlie tells Alicia they should have kept searching for their group, but Alicia sticks to her mission. "I just need something to be good," she says. It's then they hear water – it's the flooded lake around John and Strand. Charlie tries perking her up by saying they made it to the beach after all. Charlie spots John's hat and points her to their survival camp.
---
What did YOU think of the episode? Tell us in our discussion below!