"Close Your Eyes"
Alicia escapes the storm by breaking into a nearby house. She kills four walkers and lays their bodies outside along with their family pictures (as one does). She boards up the front door and starts exploring the house. After finding a walker impaled high on a tree branch outside she hears a door creak open. Alicia warns the stranger to get out or die. The stranger rushes at her and Alicia tackles them – it's f***ing Charlie. She hides in a bedroom while Alicia pounds on her door saying she can't be there. Alicia gathers her things, runs outside, and gets knocked unconscious by the wind.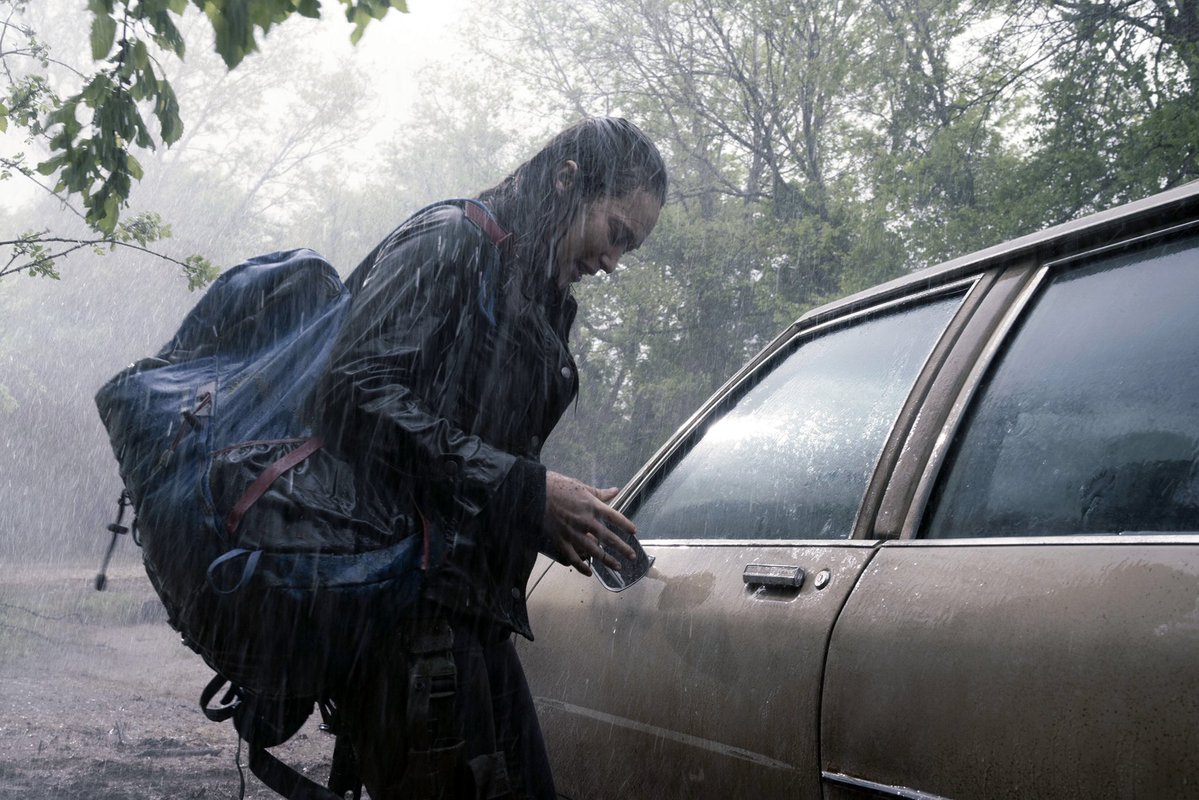 Alicia wakes up back inside and runs upstairs to ask Charlie why she brought her back. After no response, Alicia painfully reminds Charlie that her mother and brother are dead because of her and that if she stays in the house she'll probably kill her. Charlie takes a gun out of her bag as Alicia tells her she's "garbage" and "a waste of a person" while Charlie silently sobs on the other side of the door.
Later, Alicia tries and fails to fix the boards on the window outside. She goes back inside and demands Charlie tell her why she killed Nick. She's silent again, but helps Alicia fix the boards outside. The noise attracts nearby walkers and they're forced to retreat indoors yet again. Alicia asks for her coat and finds the same gun that killed Nick. She points it at Charlie's head and tells her to go back upstairs. Charlie walks on the roof near the walker impaled on the tree and almost lets it bite her until Alicia pulls her back inside.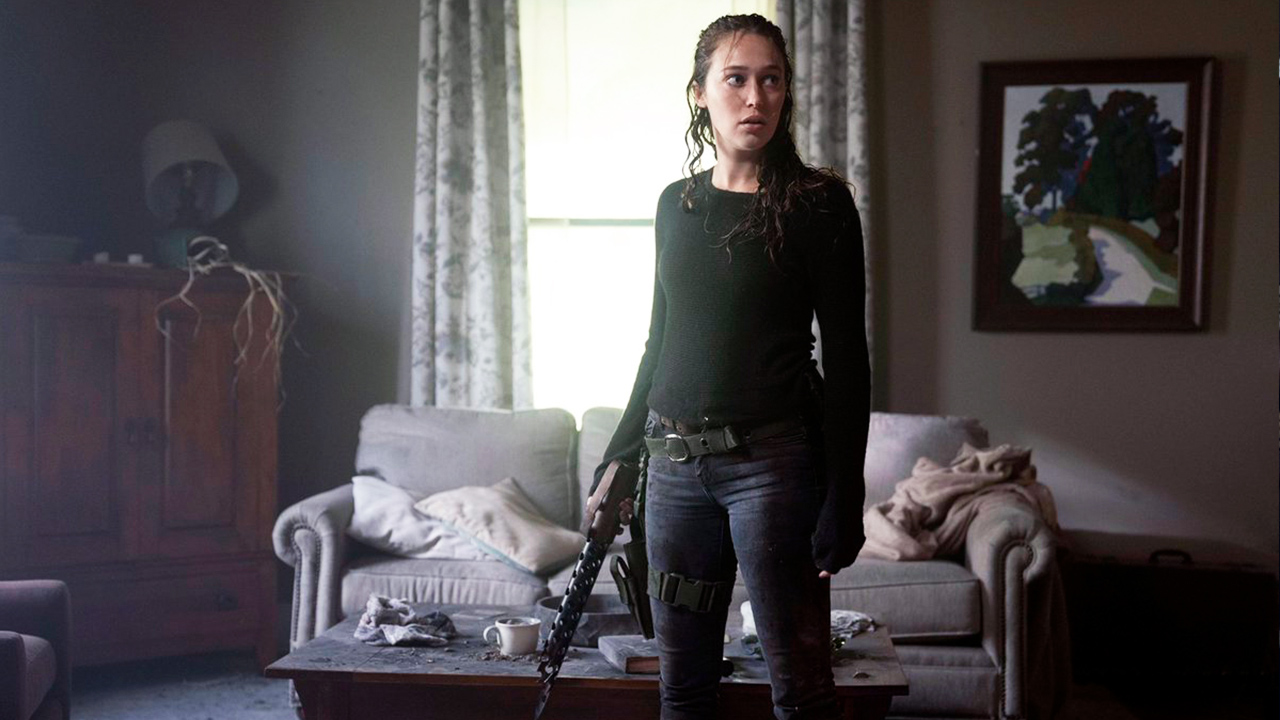 Alicia realizes the gun was for suicide and explains she saved her because she can't get off that easily. That night, they eat dinner out of cans and Charlie tells her about the time she was supposed to go to the beach with her parents but they got sidetracked by the zombie goddamn apocalypse. A little later, Alicia finds Charlie laying out the family pictures from the people who lived there in case people they knew were looking for them. She scolds her and then repeats her mother's phrase, "No one's gone until they're gone." Cool.
Suddenly, a window breaks open, walkers are flown back by the wind, and Alicia orders Charlie to run to the basement with her. They run downstairs, where the basement is halfway underwater. Shit. They turn back upstairs but the wind blows the door shut and they're thrown into the water. It appears that they're trapped.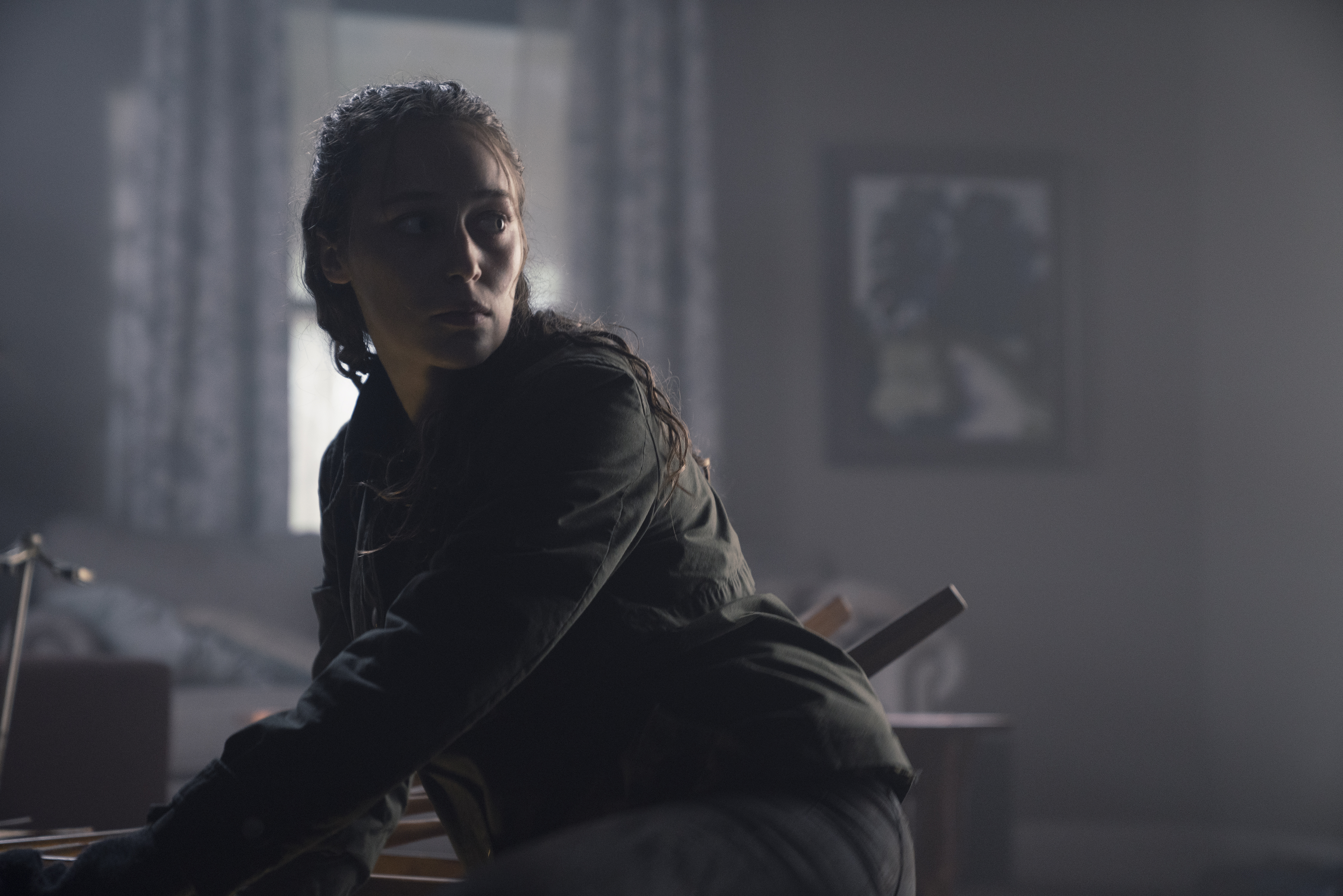 As the water rises, Alicia assures her they'll find a way to get out. Charlie starts crying and tells her she doesn't want to die, but if they don't make it out to kill her so she doesn't turn. Alicia points the gun at her forehead, remembering Nick and Madison's deaths for inspiration, but can't pull the trigger. Suddenly, they hear something outside and realize they can open the cellar door. They crawl outside and realize the walker from the tree fell and serendipitously opened the door for them.
The next morning, Charlie gives Alicia her sharpened gun barrel back but she tells her to keep it. Charlie then tells her she can see Madison in her. Alicia laments that she left Morgan in the storm along with everyone else, but Charlie tells her she's "good at finding things." They head out on the road together and Alicia tells her she's going to "take her" to the beach. Alicia vividly describes the experience of going to the beach and Charlie closes her eyes and imagines it – including seeing her parents again.
They search Strand's mansion and the bridge John and the rest were staying, but find no one. Alicia reminds Charlie that things will probably get worse, not better. With that, they head out into the wilderness.
---
What did YOU think of the Alicia and Charlie-filled episode? Do you agree that Alicia should make friends with her or do you think she should have left her to die? Let us know in the comments!