The powder keg is about to explode – are YOU ready for December's new issue of The Walking Dead? Probably not, but great ready anyway with our exclusive preview of the issue!
---
The Walking Dead Issue #186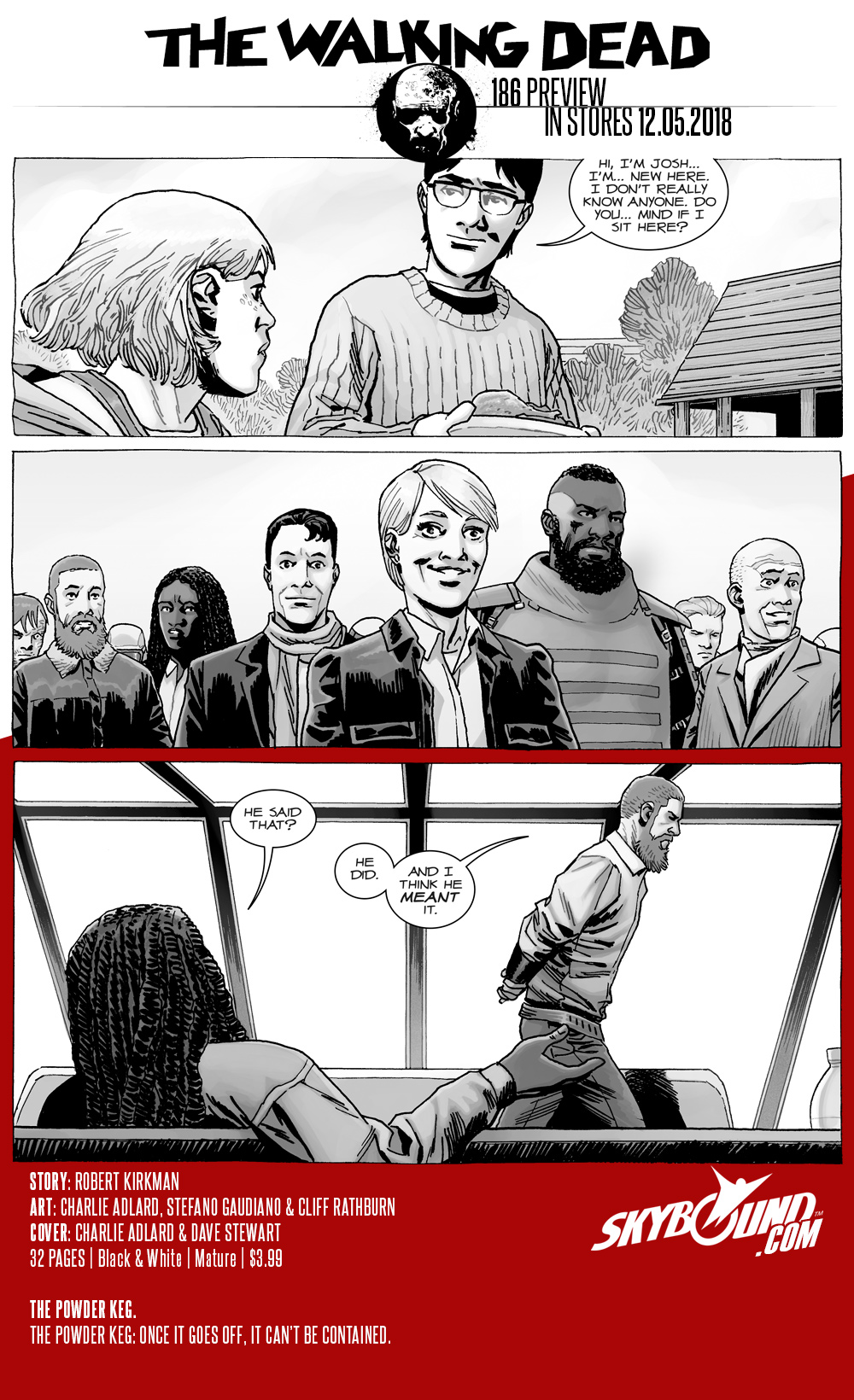 STORY: ROBERT KIRKMAN
ART: CHARLIE ADLARD, STEFANO GAUDIANO & CLIFF RATHBURN
COVER: CHARLIE ADLARD & DAVE STEWART
DECEMBER 3
"Powder Keg"
Once it goes off, it can't be contained.