Get an exclusive look at November 2018's new issue of The Walking Dead with this exclusive preview. Also make sure you let us know in the comments what YOU think will go down. Remember, the BEST comment in next week's discussion gets a Robert Kirkman-signed copy!
---
The Walking Dead Issue #185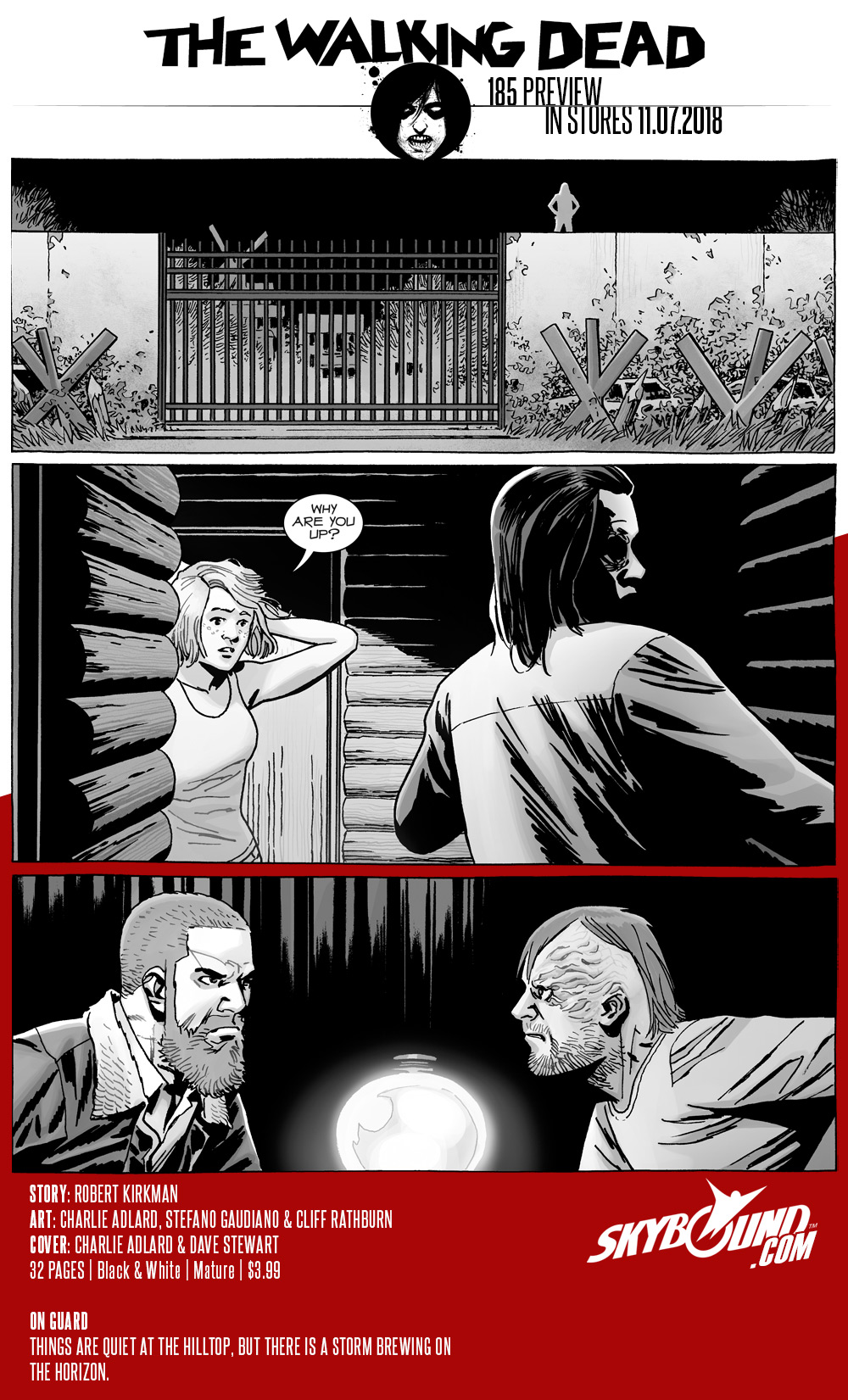 STORY: ROBERT KIRKMAN
ART: CHARLIE ADLARD, STEFANO GAUDIANO & CLIFF RATHBURN
COVER: CHARLIE ADLARD & DAVE STEWART
NOVEMBER 6
"On Guard"
Things are quiet at the Hilltop, but there is a storm brewing on the horizon.