Get an exclusive look at October's new issue of The Walking Dead with this exclusive preview. Also let us know in the comments what you think will happen after last month's explosive issue.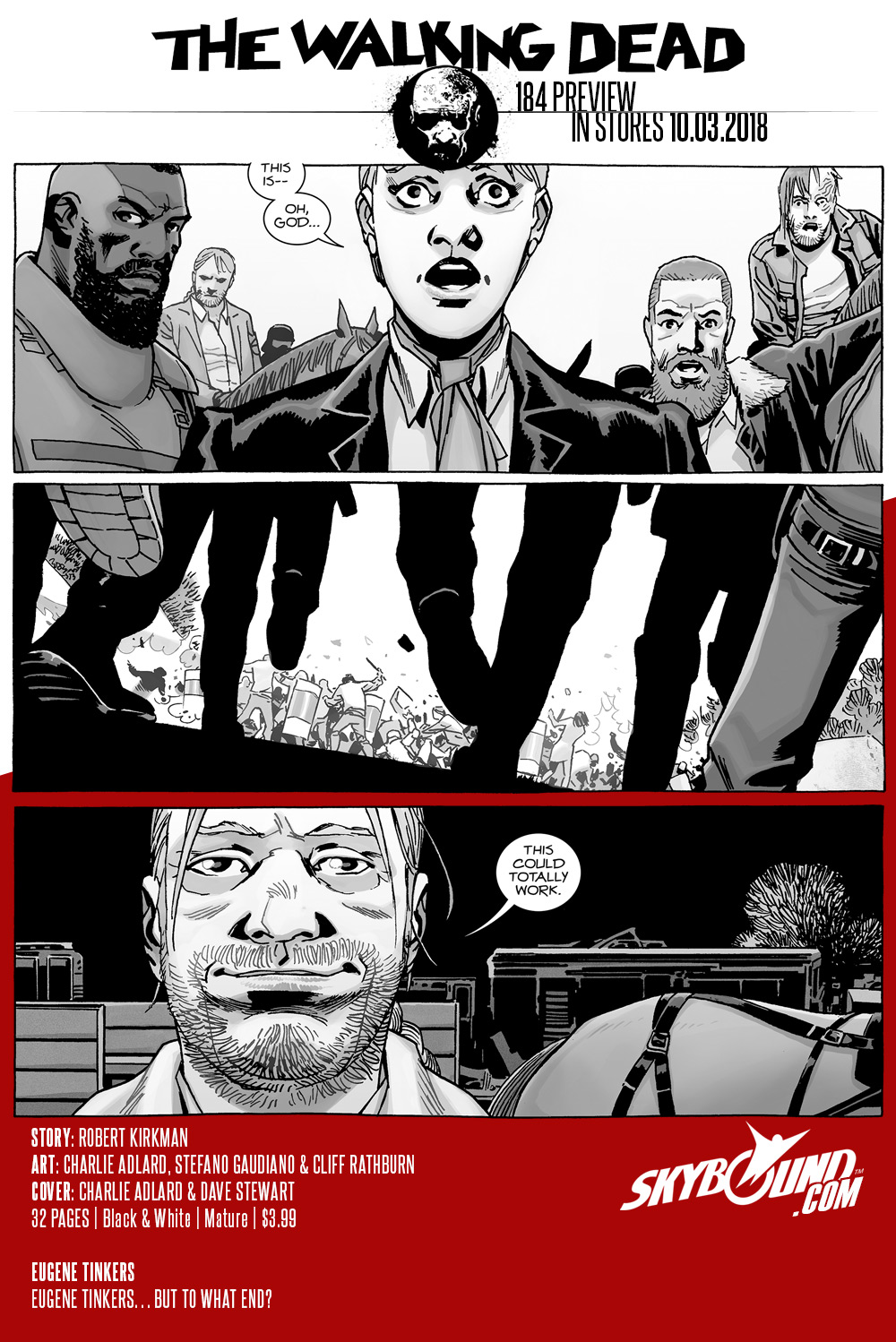 STORY: ROBERT KIRKMAN
ART: CHARLIE ADLARD, STEFANO GAUDIANO & CLIFF RATHBURN
COVER: CHARLIE ADLARD & DAVE STEWART
OCTOBER 3
Eugene Tinkers… but to what end?