Norman Reedus says he hasn't seen The Walking Dead crew this excited in years, and they're not alone. We sat down with with the Daryl Dixon actor to discuss his thoughts on Season 9 and more.
---
"It's a Different Vibe On Set"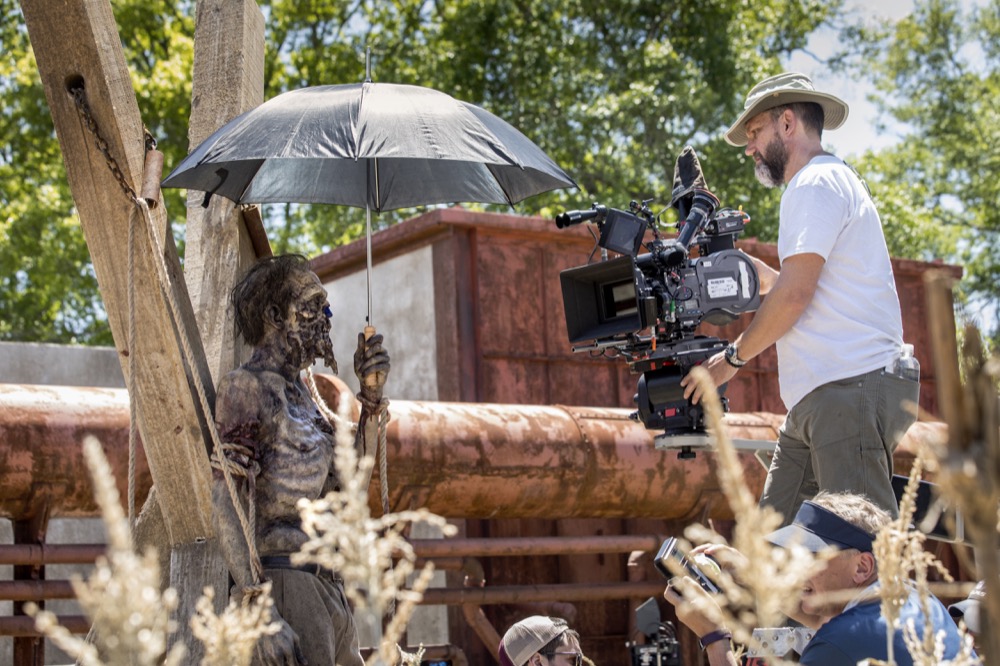 Norman said aside from this season's time jump, new characters, and locations, the set itself is bursting with a different energy. "You know, after being on the show for nine years, I got my thing, you know? I growl and stuff, Danai has her stare-forward, her nostrils flared. That's her thing. But working with these new actors, they don't have a thing yet. It's fresh and it's new and the direction (of the show) is different. We have a ton of new writers, who are mostly all female. Ton of new directors that are also almost all female. It's a different vibe on set, so it's stronger. It's more emotional, it's more clever. It seems scarier. Our show is an entirely fresh take on (The Walking Dead). It's great."
---
"I Haven't Seen The Crew This Excited In Years"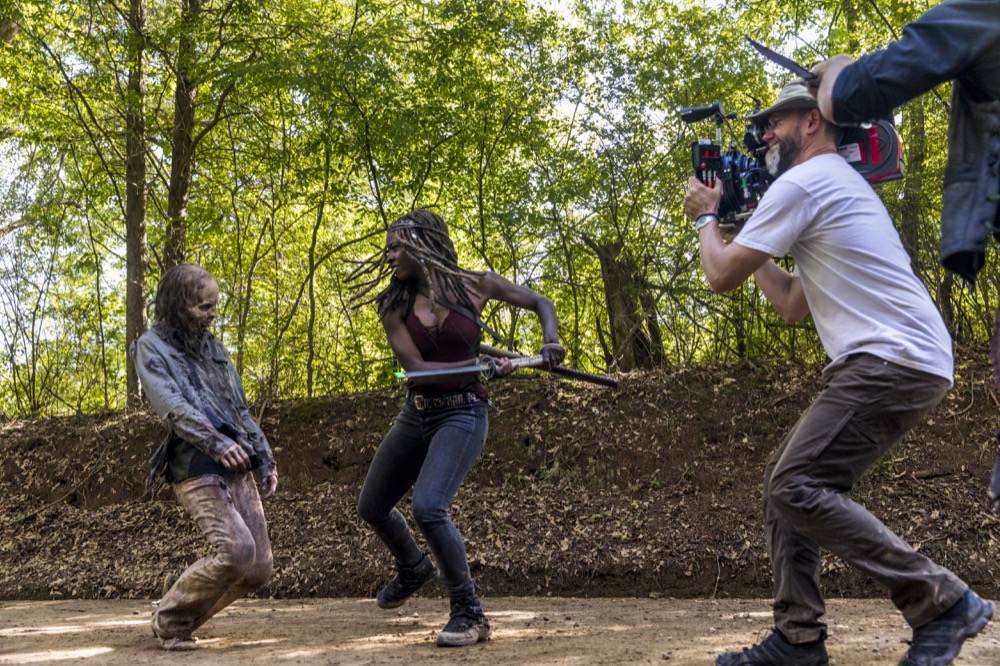 Norman pointed out he wasn't the only one noticing a different vibe on set. "One of the things (Scott Gimple) did really well was he set the tone as show first," Reedus said. "It wasn't a personal thing if someone died or a personal thing is Daryl didn't say words for a couple seasons. It was show first and it was story first. The vibe on set this season is new and energetic. The crew is super excited, I haven't seen them this excited in years. We have a different flavor in all directions, the sets are different, the camera-work is different, the writers are different, the actors are different. The vibe on set is a completely different energetic vibe."
---
"I Don't Think Women Really Chest Bump"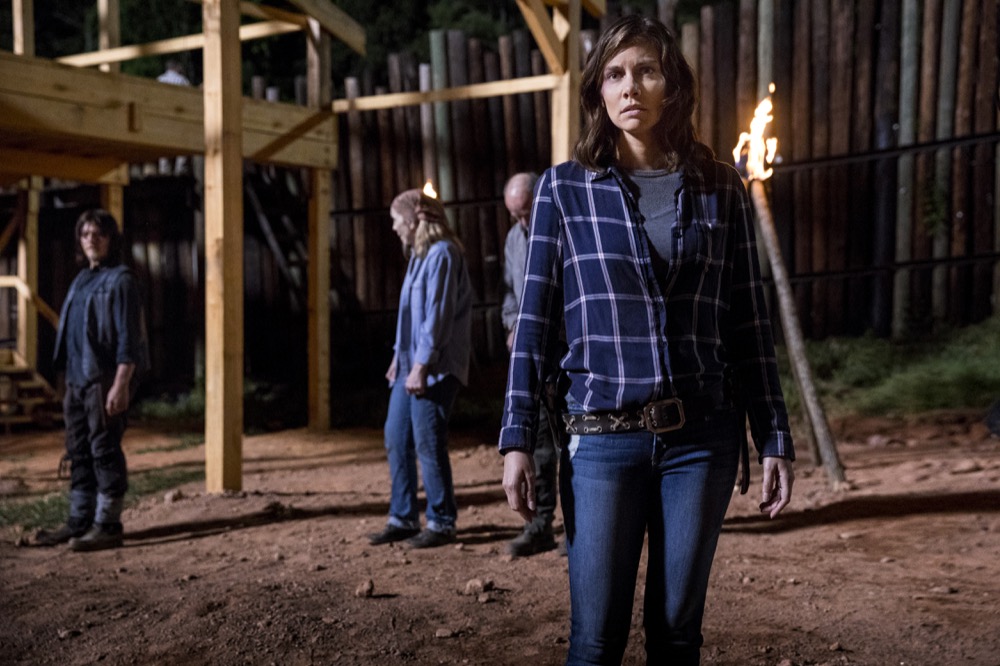 So other than a different vibe on set, what differences will fans notice while watching Season 9? "The quality got a lot better this season," Reedus told us. "I liked the last couple of seasons, although I didn't really say much the last couple of seasons. But I'm talking my ass off now. And Andy asks how it's going and I tell him, 'You're such an asshole, I can't believe you left me. I have all these lines now!'
"But the quality – it's become smarter. It's become more emotional. We did the last couple of seasons and they were run by men, and it was two guys chest bumping like 'I'm gonna kill you,' 'No, I'm gonna kill you.' But no one killed each other, you know what I mean? I don't think women really chest bump, but if they say they're going to kill you, you should probably fucking hide, you know what I'm saying? But (the season) is more heartfelt, we have all these new actors now."
---
"He Came Ready To Play"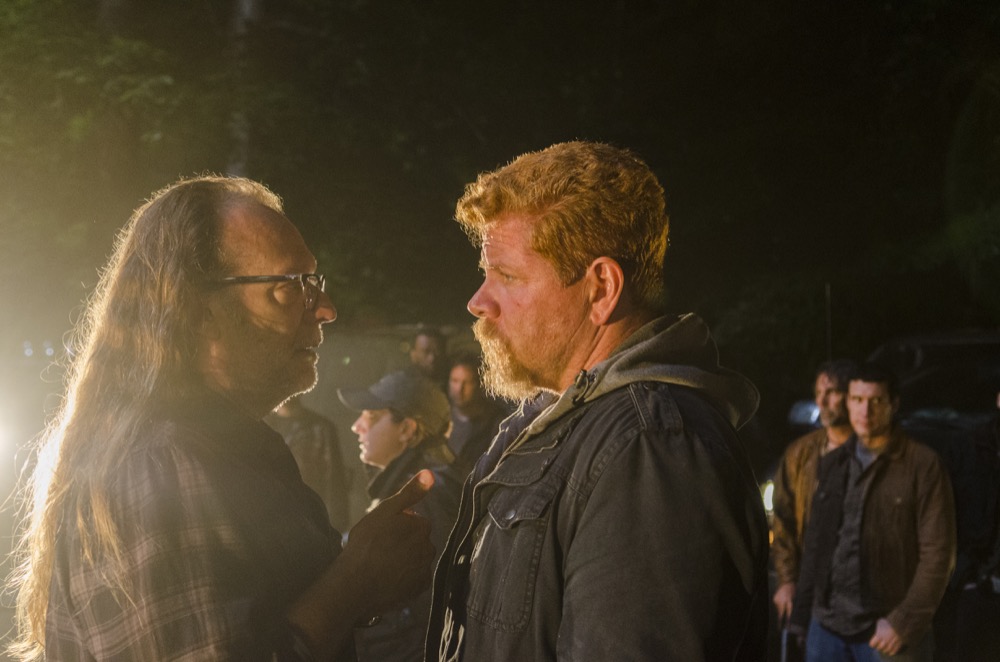 Speaking of the crew, The Walking Dead's own Michael Cudlitz (who played Sgt. Abraham Ford) returned to the show to direct Episode 7 of the new season. Norman beamed when we asked how his old pal's directorial debut went. "It was great, and you know that episode was a big Daryl episode," Reedus said. "It was nice being directed by someone from our group, you know? When you're in the field with someone who has become your brother there's a shared shorthand and you get it, you know it, what's corny and what's not."
Aside from seeing it as a director and actor, the episode wasn't exactly an easy one to direct. "(Michael) jumped into a really hard episode to direct," Reedus said. "And it was a lot of different directions going. It was one of those episodes you read it and you're like oh, we need four weeks to shoot it. But that guy, he came in and did so much homework. He did more prep than a lot of the directors, to be honest. He came ready to play."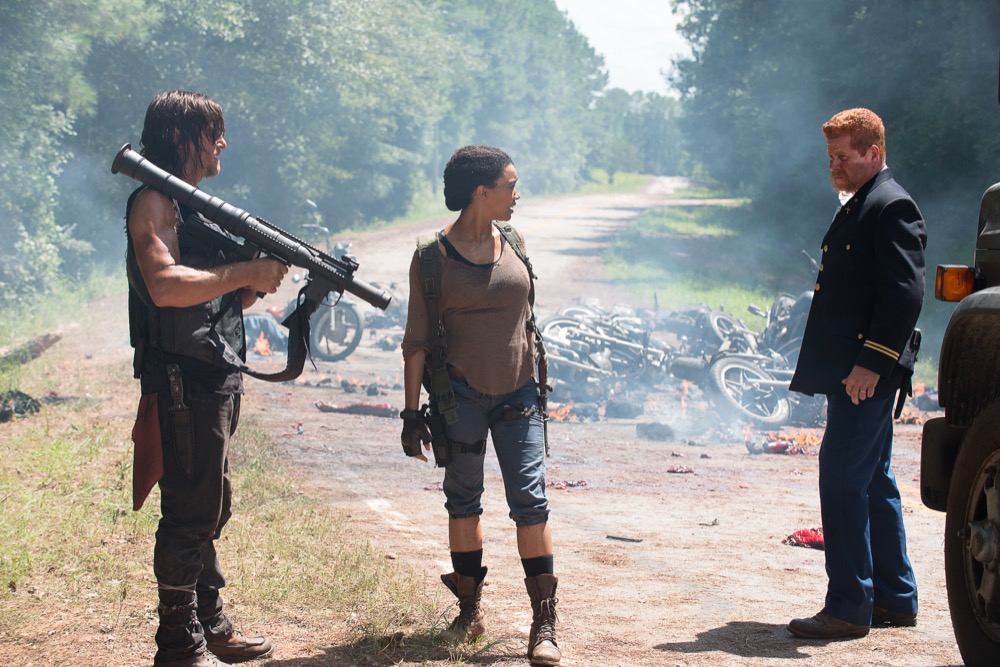 Reedus also complimented Cudlitz's open-mindedness. "There was a storyline involving me that I wanted to change a little bit, which involved changing the entire art department, which was already in pre-production," Reedus said. "And I talked to (showrunner) Angela (Kang) and I talked to Michael and I kind of fought my case and they said yeah, let's do that! I added a lot of homework to his evening, but he came in and he killed it. To have an actor direct you is kind of great, because they're very actor-focused. Like sometimes you get an editor or something and they shoot shots because they can edit it in their head, but we made a movie. It was great."
---
Jeffrey Dean Morgan Is "Killing It"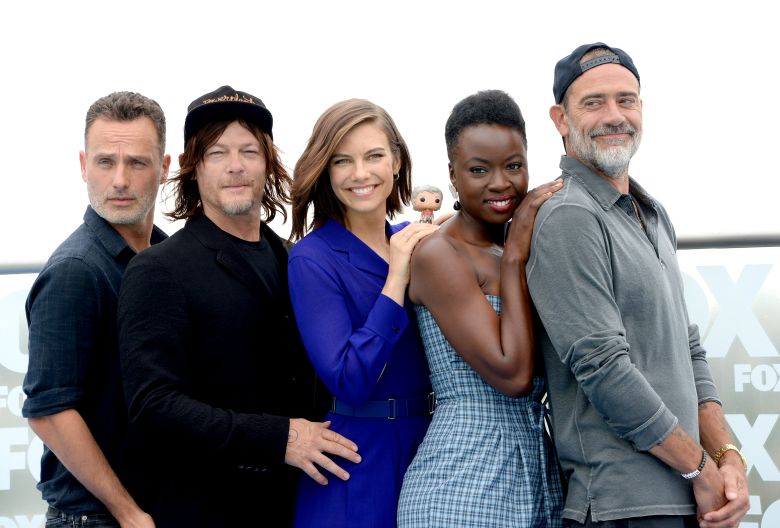 Norman said one of the things he's most excited about in Season 9 is Jeffrey Dean Morgan's scenes. Even though his character will share little to no screen-time, Norman's been impressed with his 'Ride With Norman Reedus' comrade's work. "Yeah, I love Jeffrey," Reedus said. "I love what his character is doing this year because it's a different Negan, which is exactly what needed to happen. And he's doing it so well. I came and I watched a scene that he was in and ended up calling everyone about it. Jeffrey's killing it."
---
"It Made Sense To Keep It"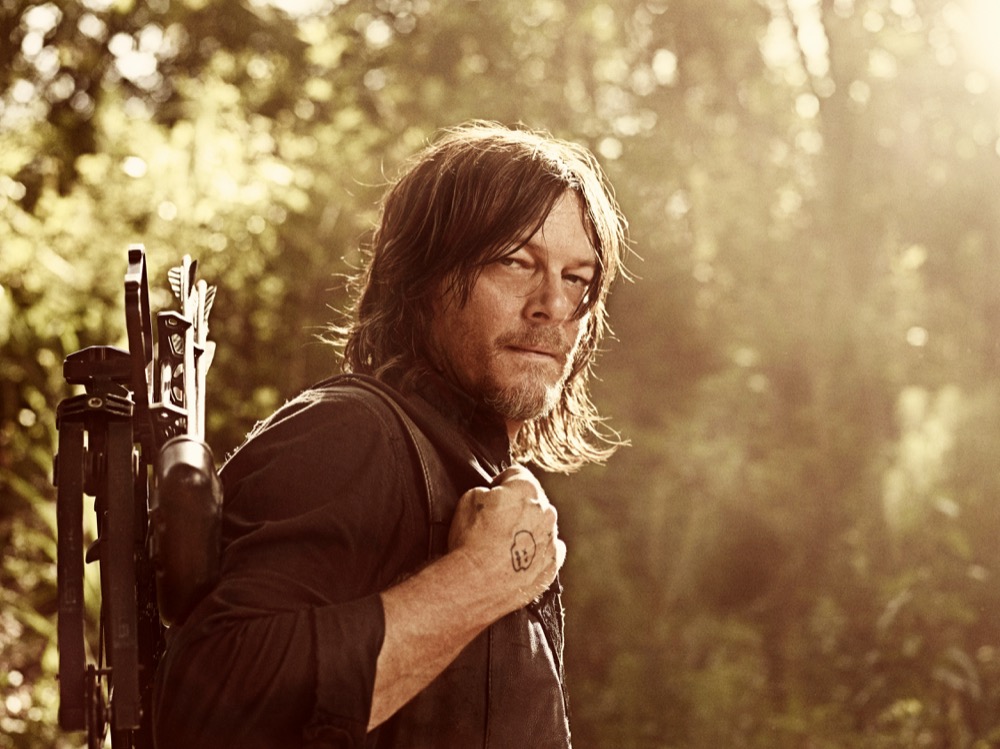 Finally, Norman's new tattoo. When the first images from the new season came out fans were quick to point out and question his new skeleton tattoo on his hand. "You know the thing is we don't really show us going to the bathroom, very rarely show us eating or sleeping," Reedus said. "We talked about covering (the tattoo) up and stuff, and in the spanse of, you know, time jumps and us sitting around while things are happening over there in that community or whatever…like if it was a really intricate, super fancy tattoo it probably wouldn't make sense, but it looks like a pen and ball. So it made sense to keep it."
Despite that, some of his new tattoo WAS covered up. Reedus told us, "I have a production company called Big Bald Head and the teeth make a BBH… so we do cover that, it's a little too Norman, (laughs) you know what I mean?"
The Walking Dead returns Sunday, October 7th and Monday, October 8th internationally.