Out this week is OUTCAST by KIRKMAN & AZACETA #18! This issue marks the end of the current story arc! What answers will we get? What new questions will we be asking?
OUTCAST BY KIRKMAN & AZACETA #18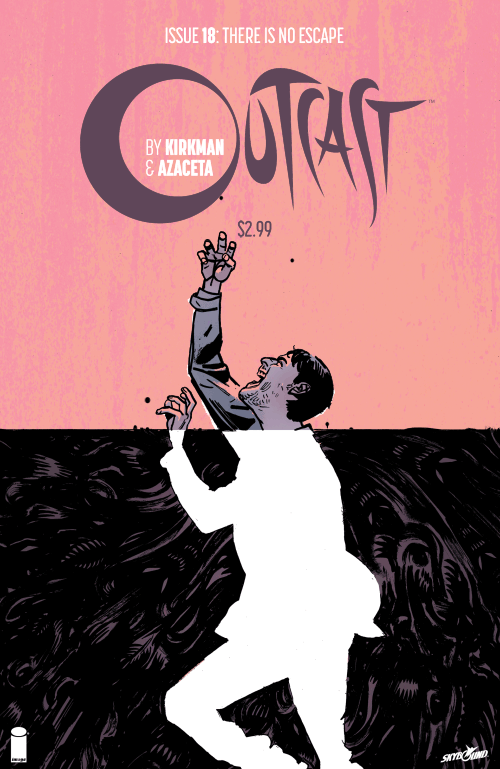 STORY: ROBERT KIRKMAN
ART/COVER: PAUL AZACETA & ELIZABETH BREITWEISER
APRIL 27
32 PAGES | Full Color | Mature
$2.99
END OF STORY ARC
Kyle's actions have been tolerated up to this point, but that time is over. The forces of evil are all around him and they are closing in. Kyle will soon learn that there is no escape.