It's almost New Comic Book Day! MANIFEST DESTINY, where have you been?! Issue #43 hits the shelves this week and it looks as awesome as ever. We've also got SUMMONERS WAR: LEGACY #2, which is an absolute blast, and the final volume of OUTCAST by KIRKMAN & AZACETA. All you trade readers get to finish the epic saga of Kyle Barnes.
Keep scrolling for previews, get to your local comic shop, and stay safe out there!
---
MANIFEST DESTINY #43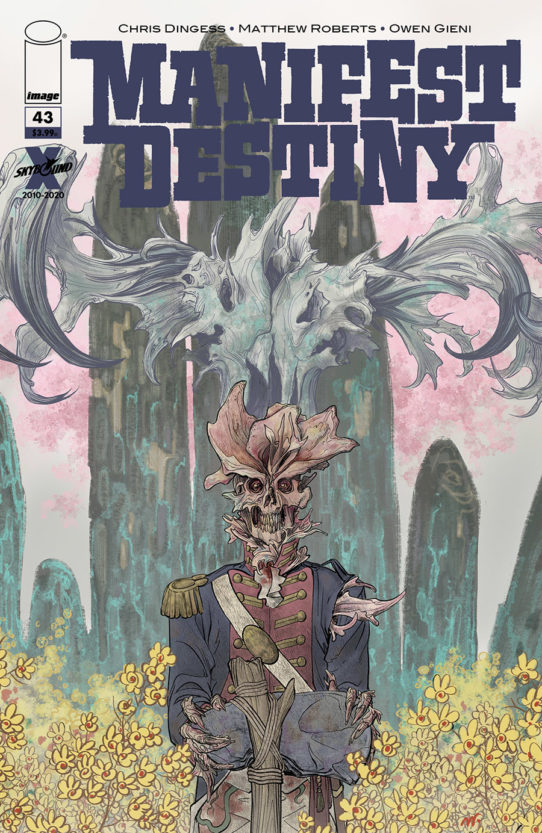 STRONG: CHRIS DINGESS
ART: MATTHEW ROBERTS & OWEN GIENI
COVER: MATTHEW ROBERTS
MAY 26 | 32 PAGES | FULL COLOR | TEEN | $3.99
NEW ARC
In 1803, Lewis and Clark were commissioned by President Thomas Jefferson to explore the uncharted United States westward. Not to mention kill every damn creature in their path.
Now, the Pacific Coast is within sight, and their long and terrifying journey is almost over. There is just the matter of resolving their bargain with a demon …
In 2013, Chris Dingess and Matthew Roberts began their acclaimed historical adventure series… now, they begin their adventure, and may God save our souls.
---
SUMMONERS WAR: LEGACY #2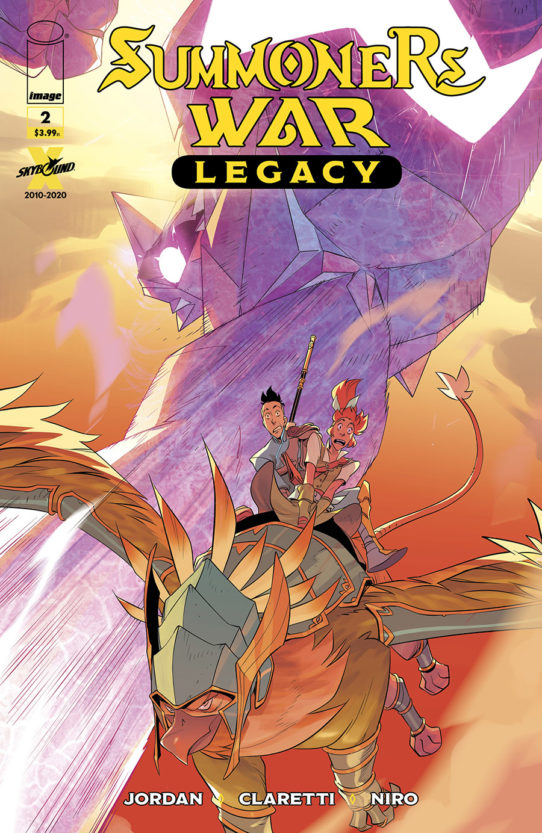 STRONG: JUSTIN JORDAN
ART/COVER: LUCA CLARETTI & GIOVANNA NIRO
MAY 26 | 32 PAGES | FULL COLOR | TEEN | $3.99
Based on the wildly popular Summoners War mobile game!
Rai hasn't been a summoner long, but she's already unleashed an ancient monster beyond control! Now Rai, mentor Abuus Dein, and proto Tomas must defeat this titan capable of annihilating entire armies… but there are summoners trapped on the battlefield, who would gladly see them fail.
---
OUTCAST BY KIRKMAN & AZACETA VOL. 8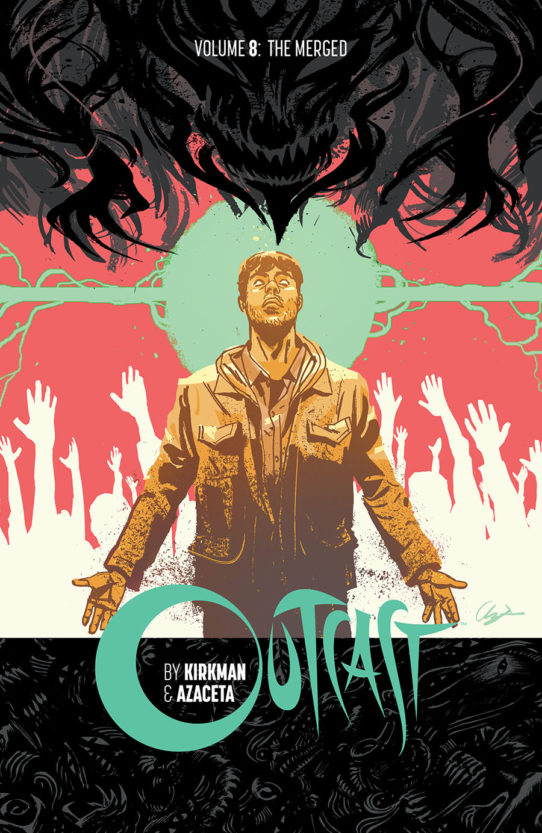 STORY: ROBERT KIRKMAN
ART / COVER: PAUL AZACETA & ELIZABETH BREITWEISER
MAY 26 | 152 PAGES | FULL COLOR | MATURE | $16.99
The beginning of the end is upon us. Allison has been possessed… but it's unlike any possession we've seen before. How will this effect Kyle's mission to save the world now that the Great Merge has begun?
Collects OUTCAST BY KIRKMAN & AZACETA #43-48.
HORROR
---