We're going to split up our recap into six parts like the episode did. Let's jump in.
---
Michonne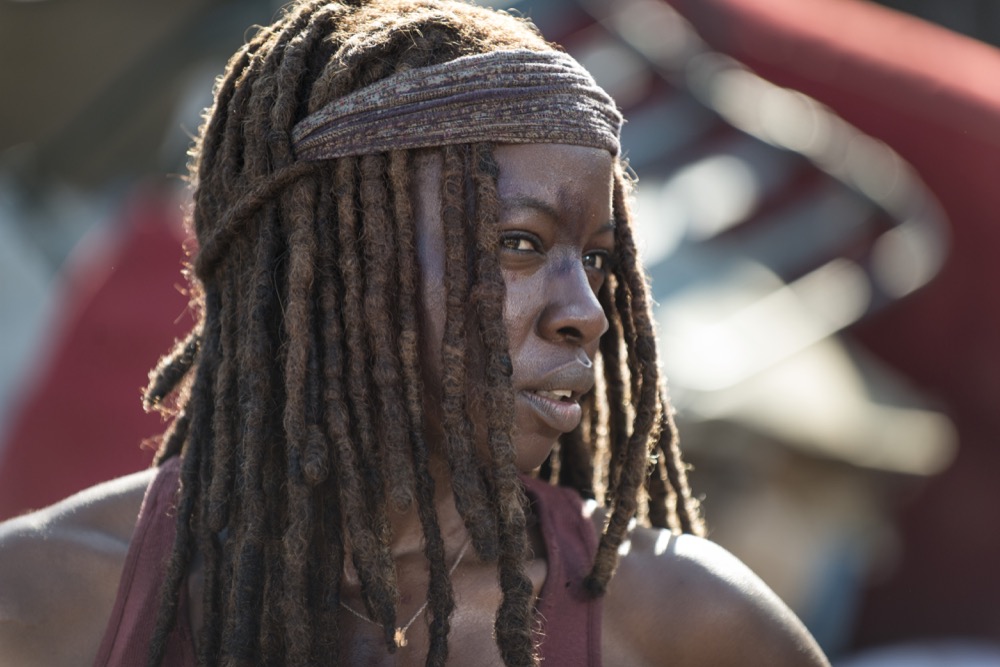 Michonne and Rick mourn at Carl's grave the morning after the incident. They clear out some walkers, try to extinguish the flames on the gazebo, and are finally forced to flee in their van as Alexandria burns behind them. Michonne finds a letter Carl wrote to Negan but Rick ignores it and suggests they try to recruit The Scavengers yet again to fight The Saviors. They venture to Jadis' scrapyard and are immediately surrounded by walkers when they arrive.
---
Negan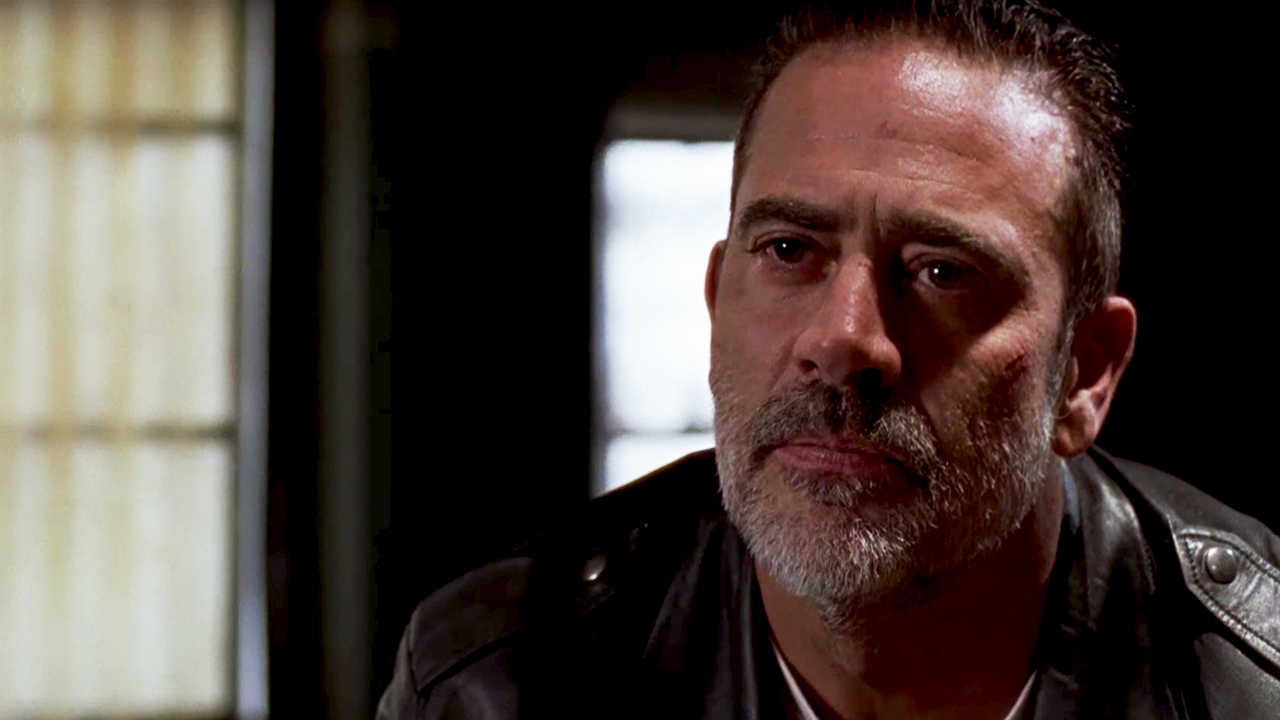 At The Sanctuary Negan tells Simon how impressed he is with Carl's escape plan from Alexandria (he obviously hasn't learned of his fate yet). Simon tells him The Hilltop situation is under control and they should begin bullying other communities instead. Negan disagrees and says they still need to kill Rick. Suddenly, some of Negan's top Saviors bring in the casket Maggie sent them with a message warning they have 38 more Saviors (at The Hilltop) and they should stand down. Simon recognizes the now zombified Savior as Dean, who he was in charge of at the Satellite outpost. Simon threatens to slaughter them all but Negan makes him stand down. He has other plans.
---
Enid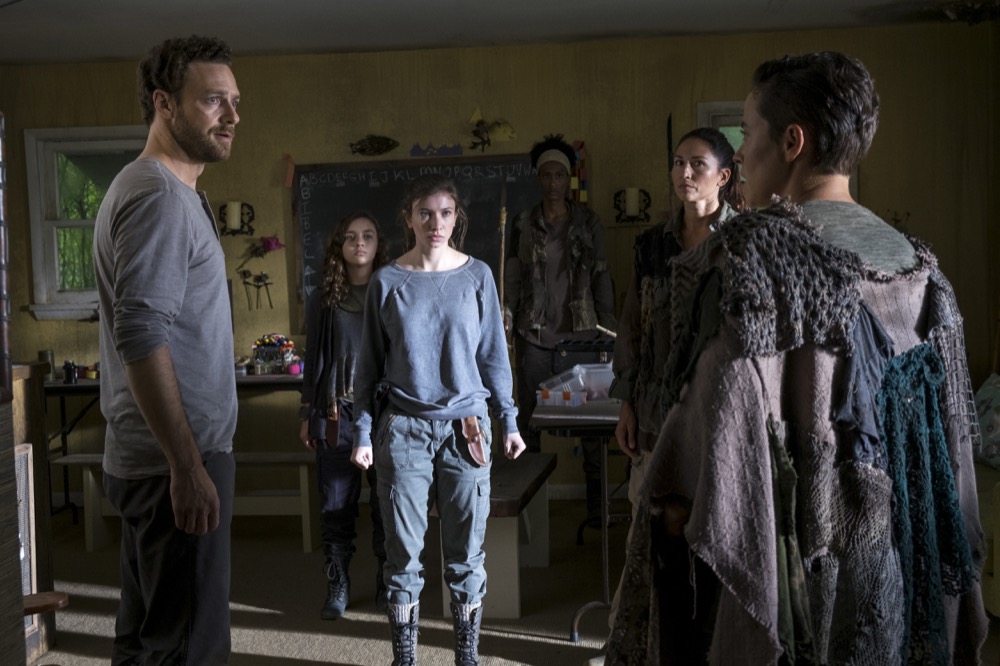 We catch back up with Enid and Aaron, who are being held hostage at Oceanside for killing their leader Natania. Cindy suggests a death sentence but Enid warns her people will wipe out Oceanside as a consequence. Cindy relents and escorts them out of the community, warning them not to return. Aaron suggests he stays to convince Oceanside to fight with them while Enid returns to The Hilltop. They agree and go their separate ways.
---
Simon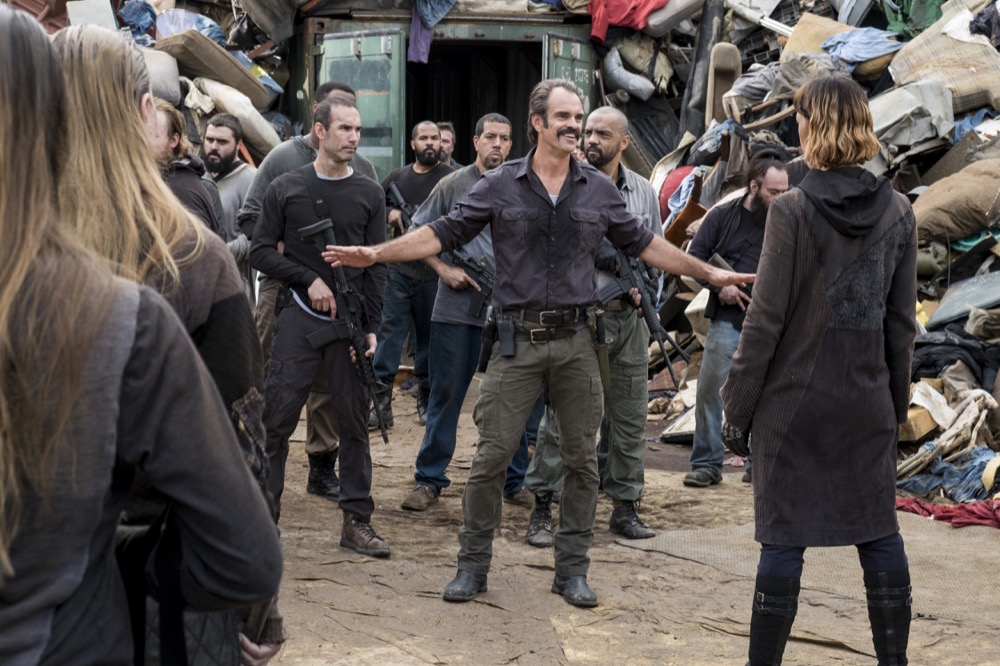 Simon and The Saviors show up at Jadis' home to call them out on briefly siding with Rick. Jadis clarifies that she was bringing Rick to them and Simon calls bullshit. He demands they surrender their weapons in exchange for their loyalty, and Jadis agrees. Still, Simon wants more remorse. He shoots both of Jadis' top Scavengers and she clocks him in the face. "There is remorse, you son of a bitch!" she yells down at him. Simon laughs and commands the Saviors to slaughter Jadis' people. Later, Simon returns to The Sanctuary and tells Negan the job is done.
---
Jadis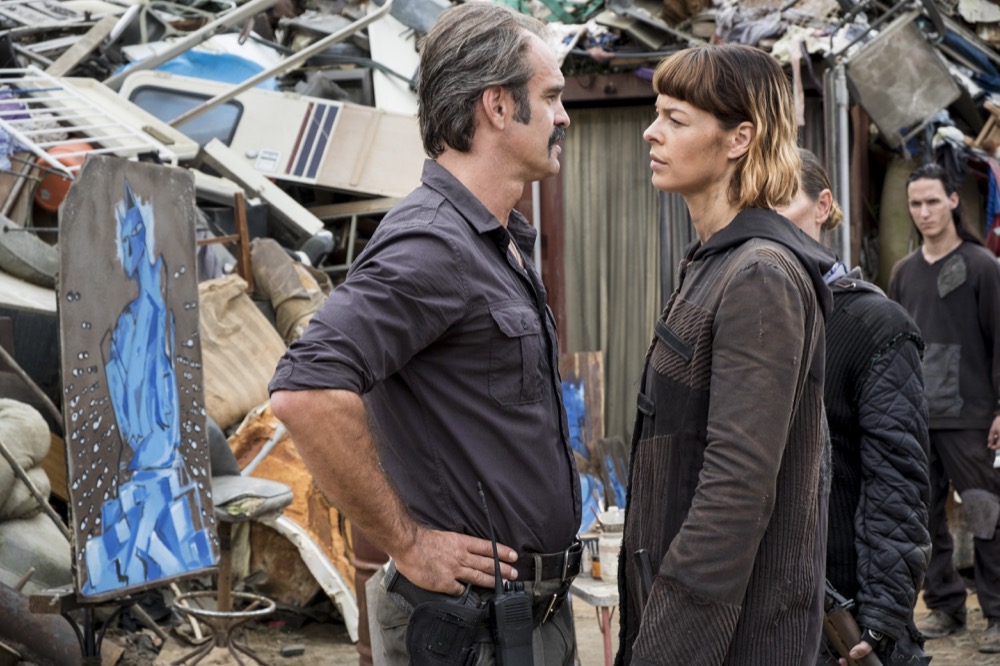 Rick and Michonne continue to fight back against the undead Scavengers. They locate Jadis, who forlornly sits on a trash pile in a night gown. She tells them (in regular speech) before the apocalypse she came here to make art, but when everything changed she saw the whole dump as a canvas. Rick, who realizes his mission is a lost cause, fashions a shield out of a car door and escapes with Michonne. Trapped, Jadis lures her undead comrades into a trash compactor and watches them grind up and she's left with nothing.
---
Rick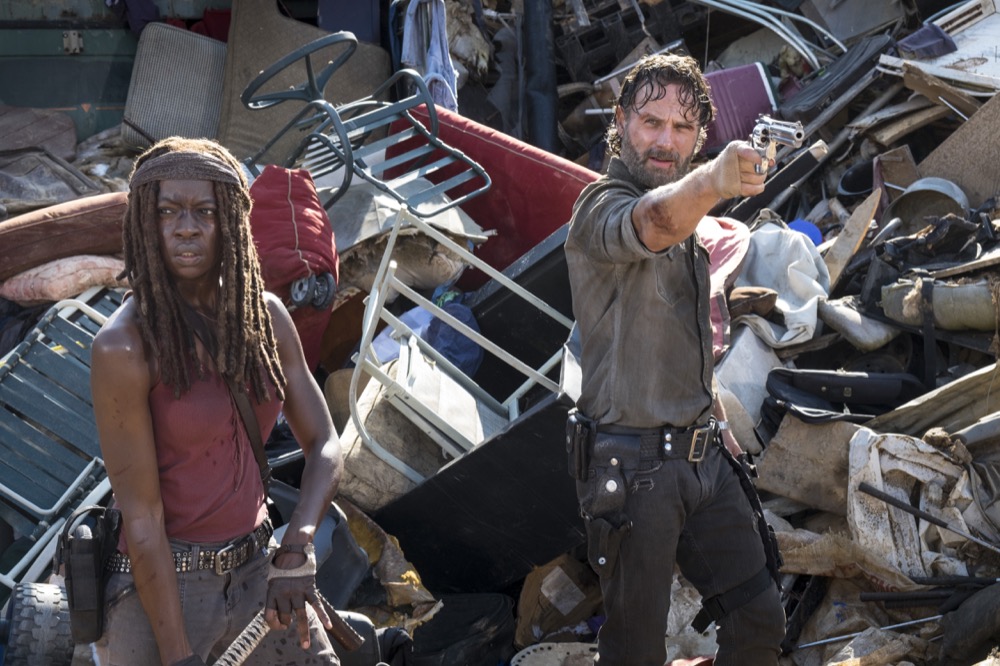 On the road, Rick stops the truck and reads the letter Carl wrote to Negan. He then radios Negan to pass on the news of Carl's passing along with the message he left behind. The news catches Negan off guard and makes him say, "That kid was the future." He then uses the situation to his advantage and blames Rick for Carl's death. He says he failed as a father and says, "Give up because you've already lost."
---
What did you think of this episode? Did Simon make the right call? Will Oceanside ever side with Aaron? And what's next for Jadis? Tell us in our comments!