This week's Walking Dead episode was nearly completely different from the comics. But let's draw some comparisons anyway.
---
The Aftermath

In both the comics and show Rick and his lover (Andrea in the comics/Michonne in the show) have to deal with the morning after Negan's explosive attack on Alexandria.

In the comics: Rick and Andrea survey their destroyed community – Rick blames himself but Andrea assures him it will all be worth it when they defeat Negan. With Alexandria in ruins, they decide to leave for Hilltop with Maggie, Carl, and the other survivors. Ezekiel expresses doubt that they can win the war but Rick convinces him to at least travel to The Hilltop with them. Jesus informs them that Eugene and his people were captured by Negan, but Rick says there's nothing they can do about it now. They hold a community funeral for those they lost in the attack, and then they press on to Hilltop.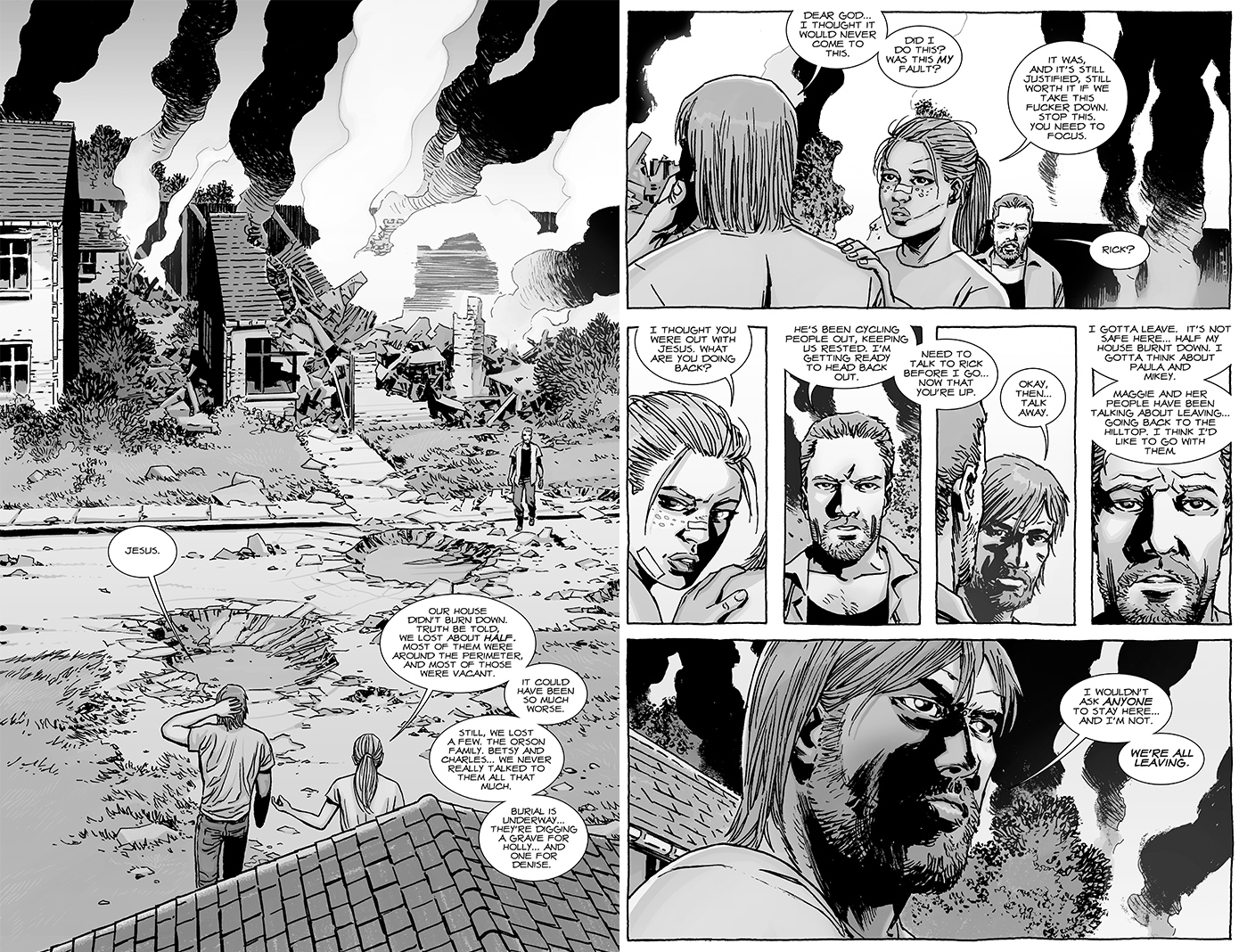 In the show: Rick and Michonne are the only ones left in Alexandria after Daryl and the rest escaped to Hilltop. Carl's death hangs over them like a storm cloud and they take most of their grief out on walkers and a fiery gazebo. Overwhelmed, they depart Alexandria in a van. Instead of Hilltop, they decide to travel to Jadis' junkyard to recruit the Scavengers to their side one last time.
---
The Grave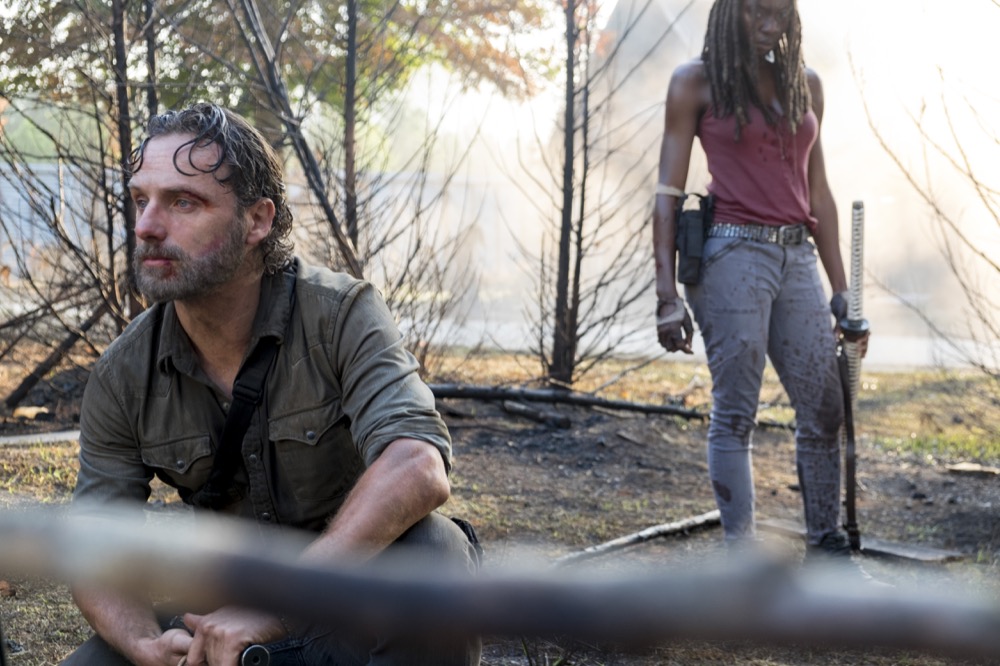 Speaking of, the cross used for Carl's grave is actually an homage to Shane's grave from Issue 7 of The Walking Dead comics. Robert Kirkman confirmed it on Talking Dead, "Yes, that was actually in the script, just paying a little homage to the grave marker that I think appears in issue #7 in the comic series," Kirkman said. "Everybody on the writing staff, they're fans of the comic. We know there are fans who love the comic and love the show and love looking for those little things and any time we can do that, we try to."
---
What Didn't Happen In The Comics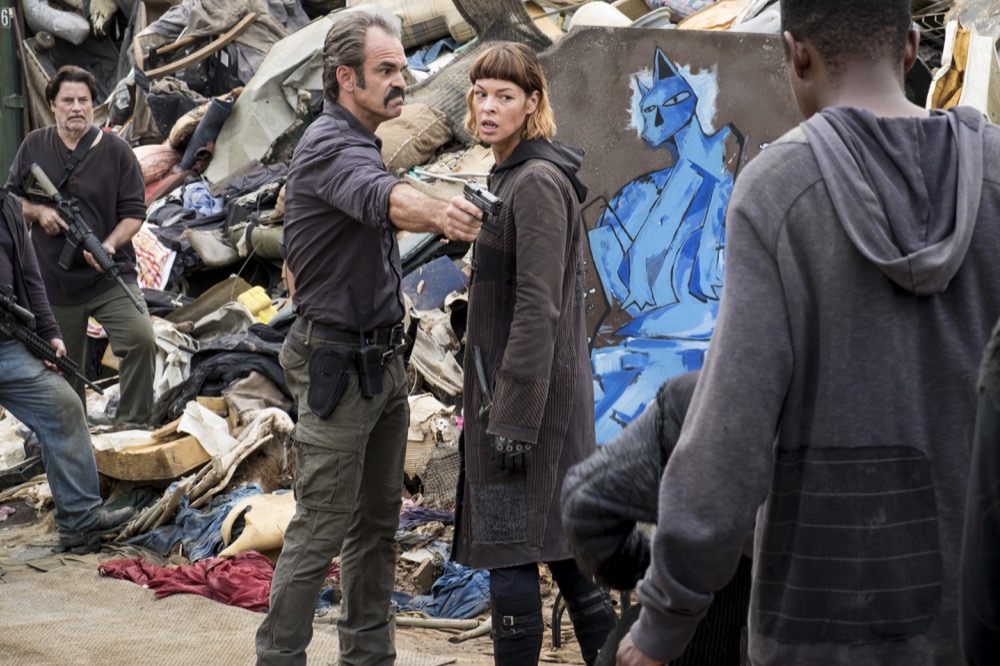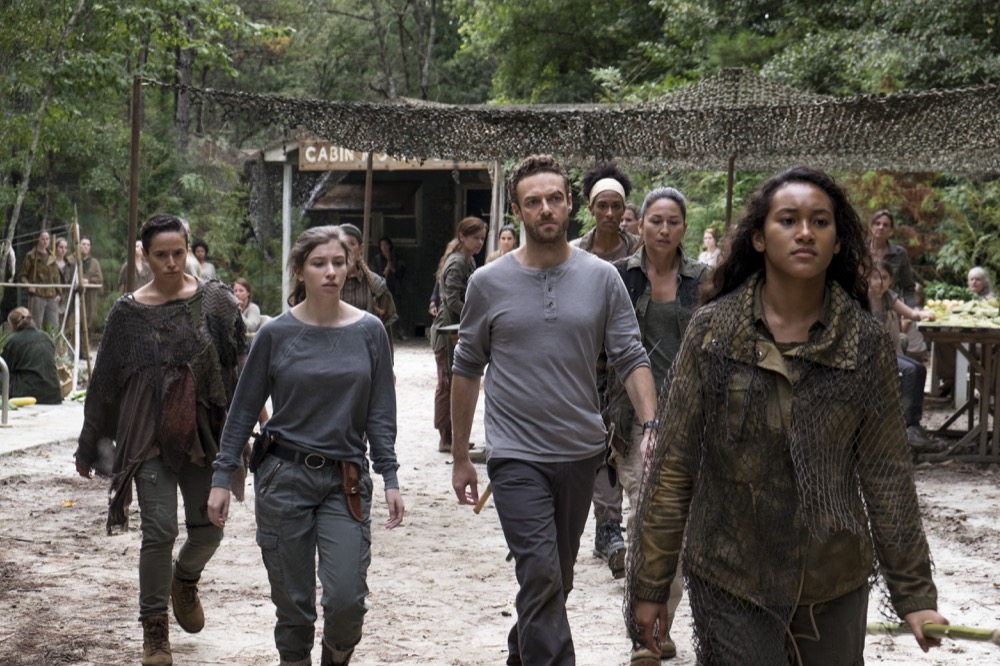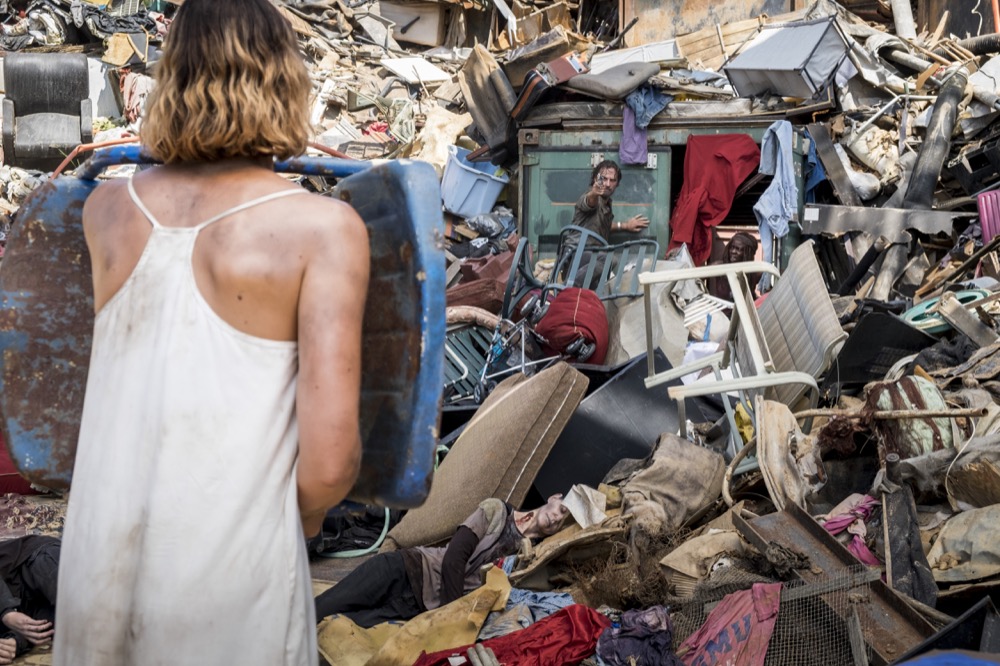 Although the beginning of the episode semi-resembled the comics, the rest was unique to the show. Here's a quick list of things that don't appear in the comics: Simon, Jadis, the Scavengers, Enid, and the all-woman version of Oceanside (the comic Oceanside seems to only share a name with the show version). So Simon's slaughter-fest, Aaron and Enid's capture, Carl's letters, Rick and Michonne's adventure to the junkyard, Jadis' walker grind, and Rick's radio message to Negan only occurred in the show.
---
We know, this post's a short one but we have PLENTY of meaty comic/show comparisons coming up in the next few episodes. Stay tuned!