Rock In The Road
We resume at The Hilltop where Rick and the group try and fail to persuade Gregory to join them in a fight against Negan. Gregory orders them to leave, and on the way out they're greeted by the Hilltop members who DO agree to join with them in the fight. As they all prepare their next moves, Jesus suggests they finally meet King Ezekiel.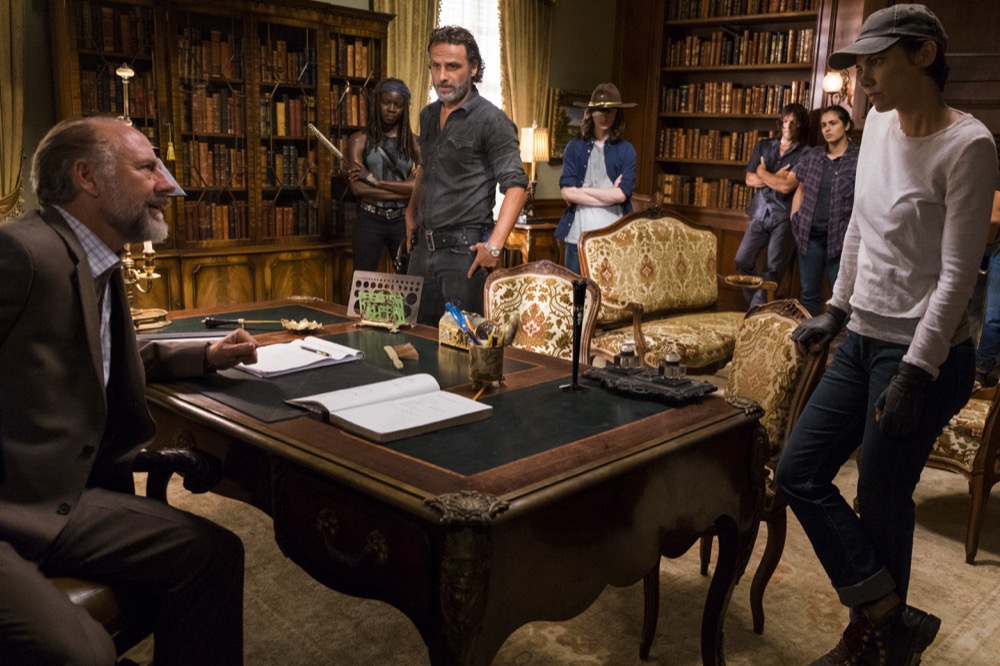 Jesus escorts Rick and the others to The Kingdom, where they reunite with Morgan and are introduced to King Ezekiel. Rick proposes they, The Hilltop, and The Kingdom ally themselves together to end The Saviors' tyranny. Ezekiel's hesitant but Richard (who's been secretly wanting this for a while) assures Ezekiel, "The time is now" to set things right. Zeke invites them to dinner and promises he'll have an answer by the morning.
After contemplating their proposal, Ezekiel informs Rick and his group The Kingdom will NOT help them in their battle but will offer asylum to Daryl. As they leave Rick orders Daryl to stay so he can help convince Ezekiel to join the fight.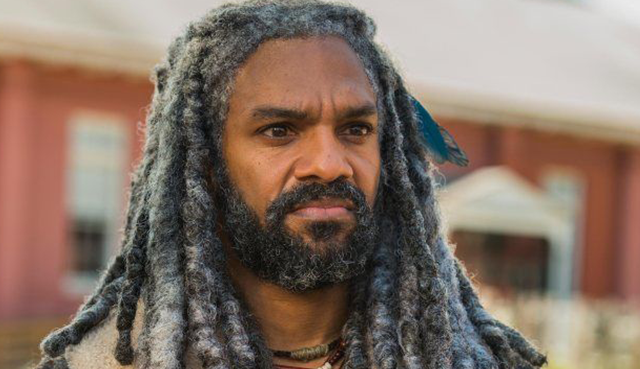 As Rick and the group clear a multi-car road block, they discover a dynamite-laden steel cable stretched across the road. Rosita begins disarming it when they hear Negan instruct his men over the radio to locate Daryl. Knowing the Saviors will be coming soon, the group disarms even faster as a walker herd is spotted in the distance. It's a race against time as Rick orders them to continue while also moving the road-blocked cars back into place. Rick and Michonne drive the cable-attached cars parallel to each other, brutally slicing through dozens of walkers as they go. The cord snags and they're forced to escape on foot. Miraculously, they make it to the SUV and drive away as the dynamite detonates the remaining walkers behind them.
Rick and the gang arrive back at Alexandria just in time for Simon and the Saviors to show up asking for Daryl. The Saviors turn over the town looking for him and discover a bare pantry (which Father Gabriel emptied earlier on). Simon and his men give up but warn Rick if Daryl shows up at any point in the future they'll be sorry. After they leave the group surmises Father Gabriel pilfered their supplies and bailed. Rick refuses to believe it and later discovers a note that says, "Boat." Later, Rick and the group head out to find Father Gabriel and become surrounded by a community of armed survivors. Rick sees something or someone among them and smiles.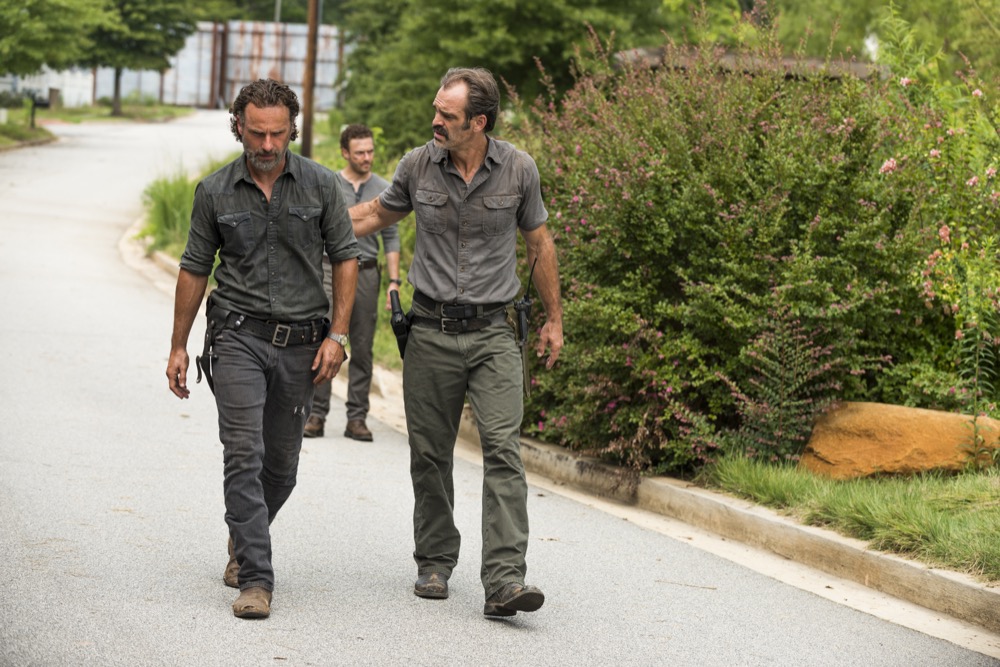 ---
What did YOU think of tonight's explosive episode? Was that the best walker stunt yet? What did Rick see at the end?? Tell us in the comments!