Here is our list of exclusive items we'll be unveiling at San Diego Comic-Con this year! Find us in booth #2729 next to Image Comics!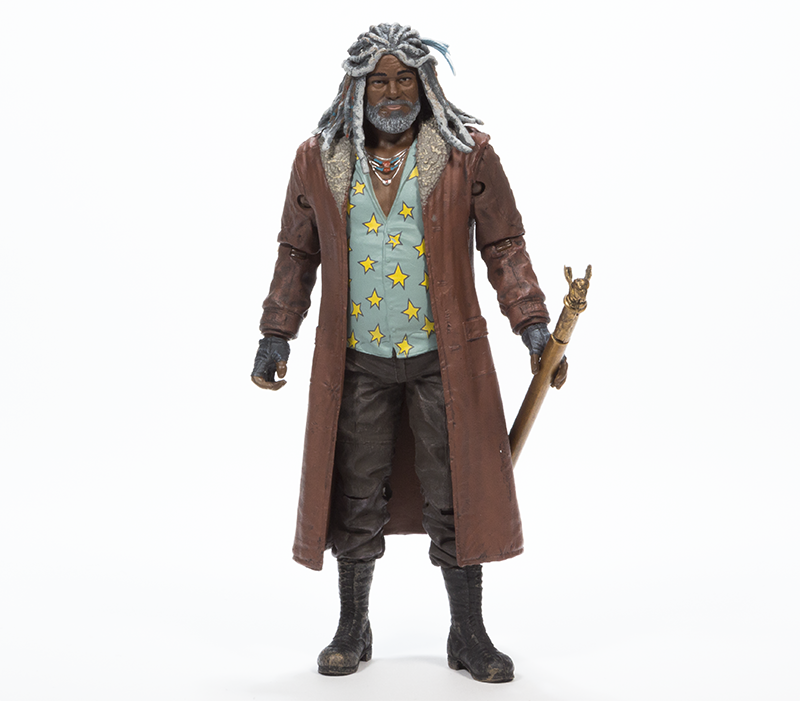 The Walking Dead Ezekiel Action Figure ($25). Ezekiel is the next character in Skybound's exclusive lineup of limited edition The Walking Dead action figures from McFarlane Toys. Ezekiel comes with his trademark sword-cane and is available in full color and black & white with blood splatter.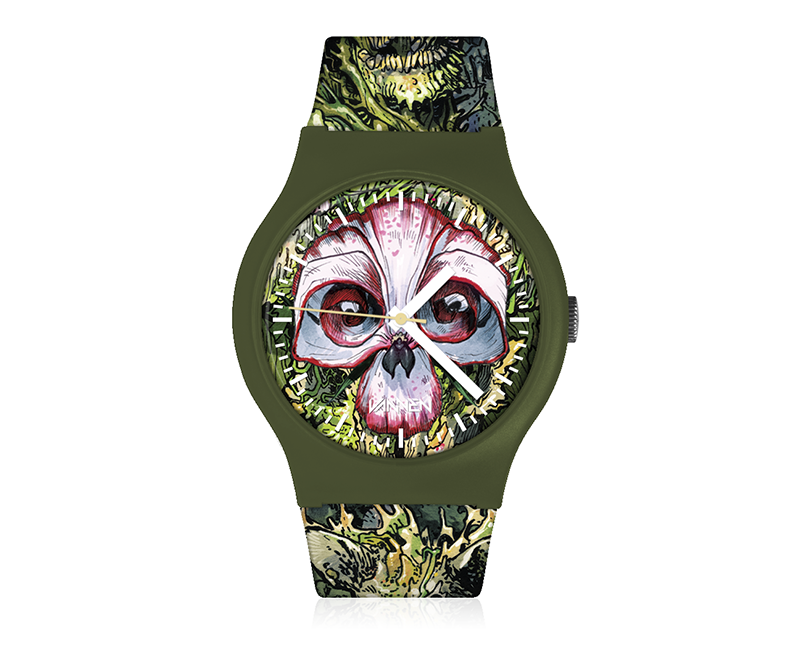 Manifest Destiny Watch ($75). Vannen once again brings style to your wrist with the latest Skybound Exclusive watch, this time featuring artwork from the breakout hit, Manifest Destiny. Each watch is signed by writer Chris Dingess and artist Matthew Roberts. Limited to 150 pieces.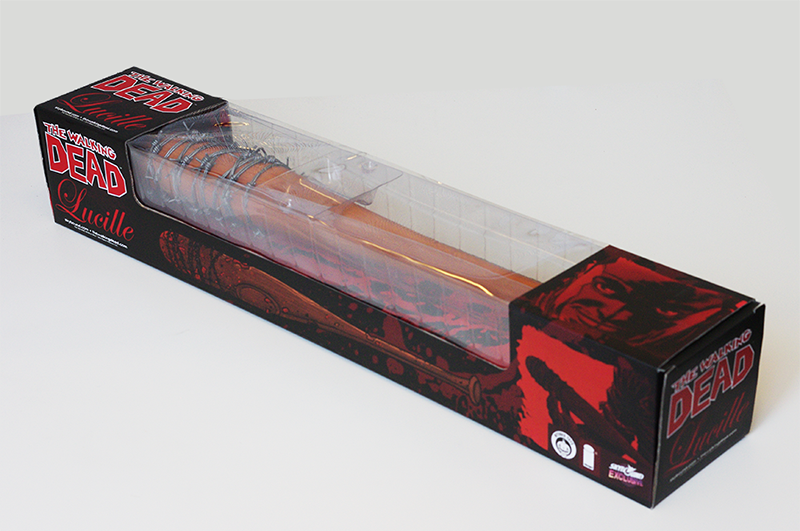 The Walking Dead Lucille Vinyl Mini Replica Bat ($40). Negan's favorite lady, Lucille,immortalized in vinyl and designed by the team at October Toys. This vinyl mini replica bat is limited to 2500 pieces.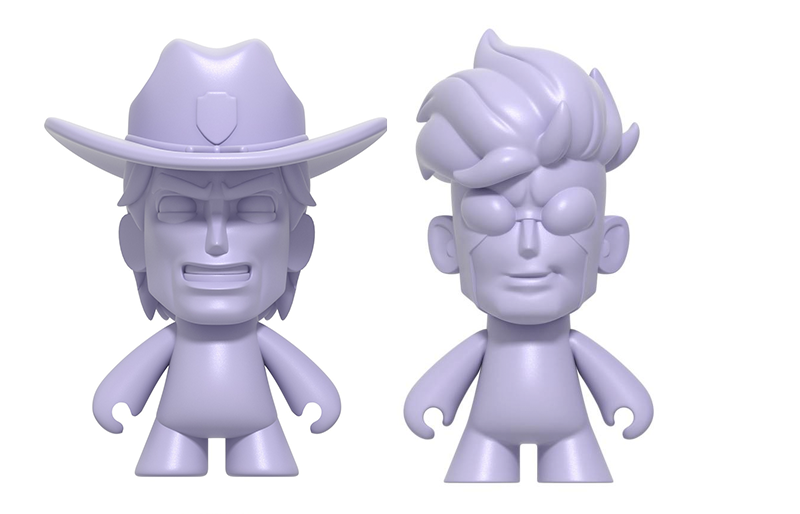 Skybound Minis Rick and Invincible 2-Pack ($20). A limited edition double blind box set of Skybound Minis, featuring Rick from The Walking Dead and Invincible from the self titled series. The minis were designed by Scott Tolleson and will be limited to 5000 sets. With six possible colors for each figure, each box is a mystery.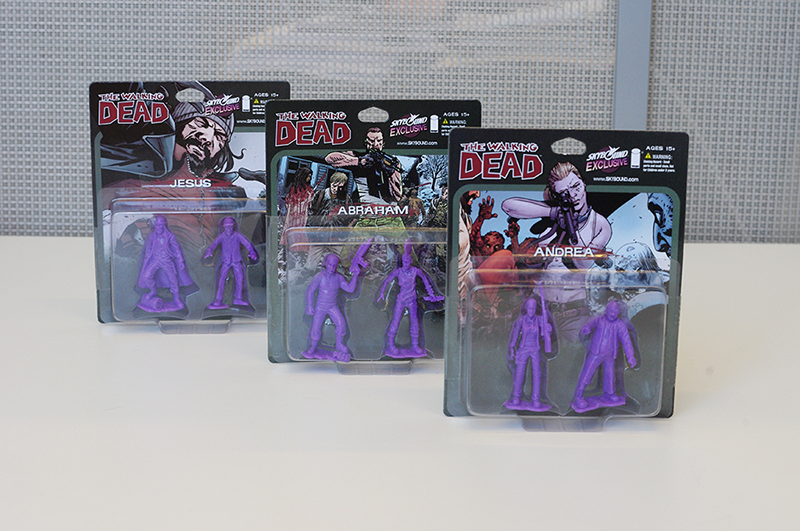 The Walking Dead Abraham, Andrea and Jesus PVC Miniatures 2-packs ($10 each). Next in the series of The Walking Dead PVC Miniatures are Abraham, Andrea and Jesus each packed with a gruesome zombie.  Designed by October Toys, these PVC miniatures come in 4 different colors (Grey, Grey with blood splatter, Purple and Glow in the Dark). Limited to 500 of each color for Purple and GID, 250 each for Grey and Greywith blood splatter.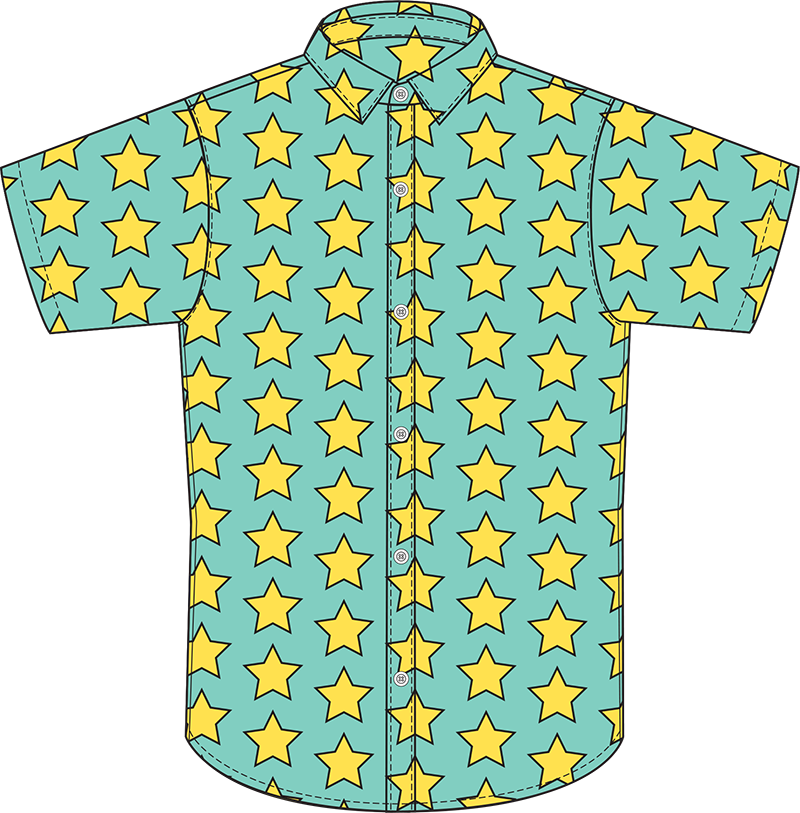 The Walking Dead Ezekiel's Button Down Shirt ($40). The Kingdom's iconic leader, Ezekiel's star-patterned button down shirt was designed by the team at Jinx.  Limited to 500 pieces total.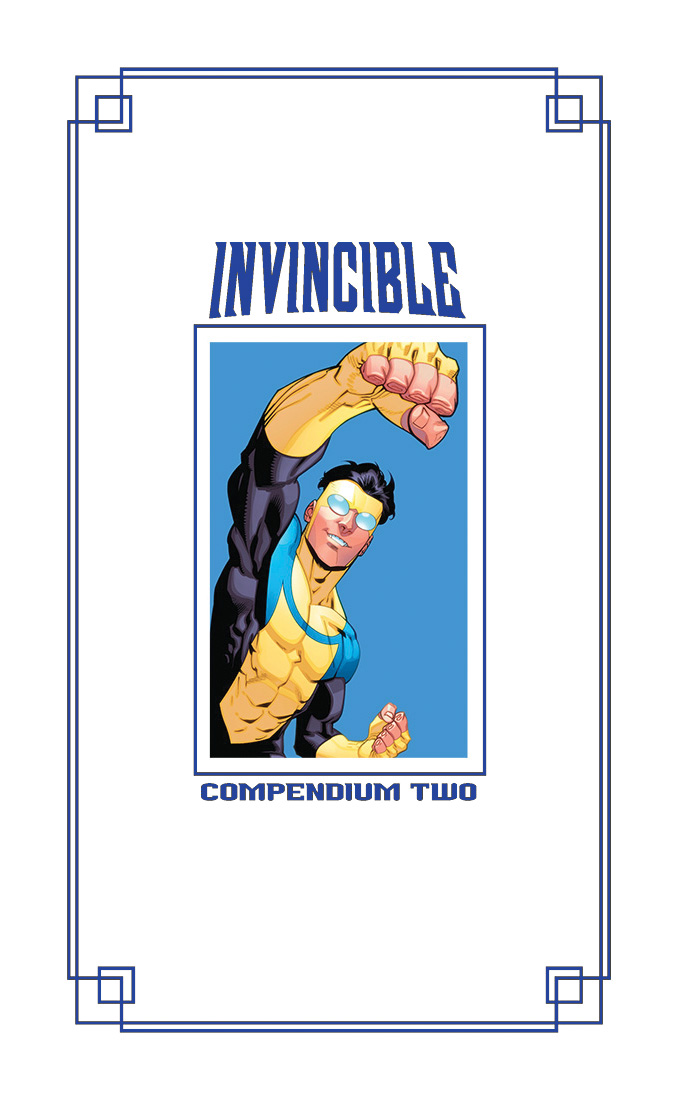 Invincible Compendium #2 Hardcover ($100). Collects INVINCIBLE #48-96.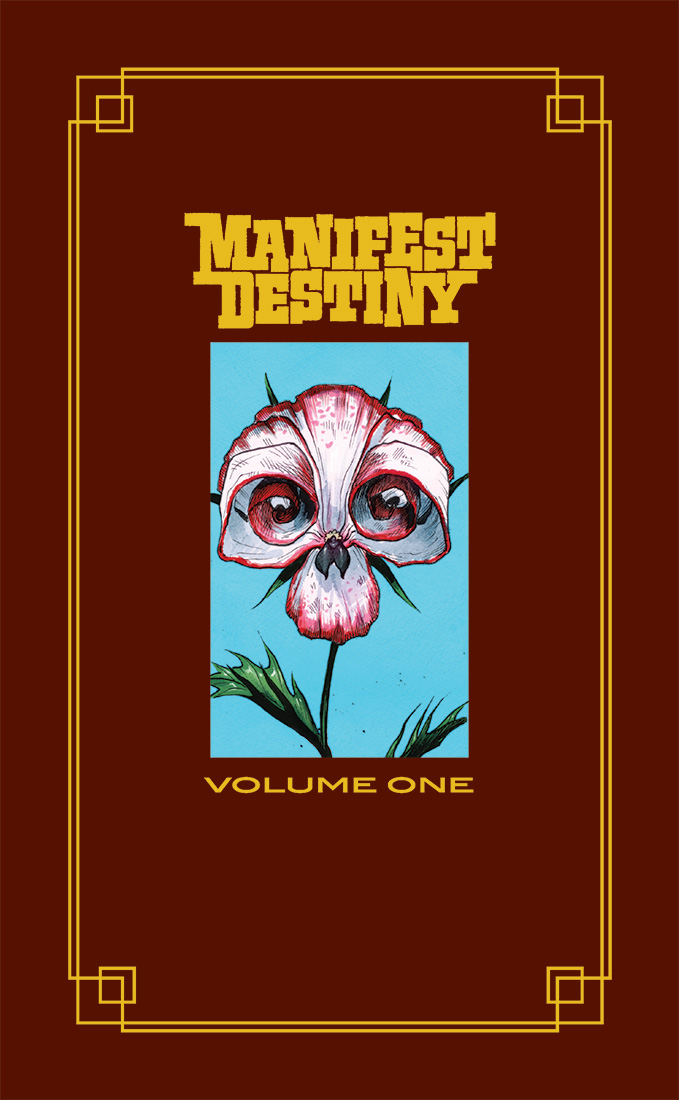 Manifest Destiny Volume 1 Hardcover ($30). Collects MANIFEST DESTINY #1-6.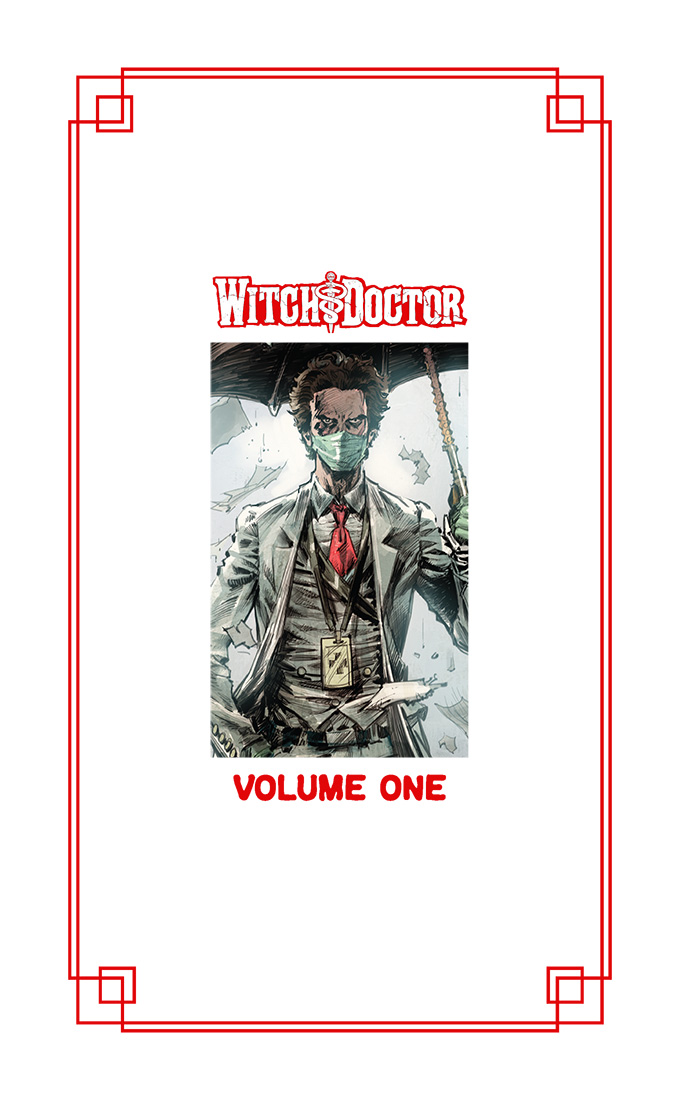 Witch Doctor Volume 1 Hardcover ($30). Collects WITCH DOCTOR #0-4.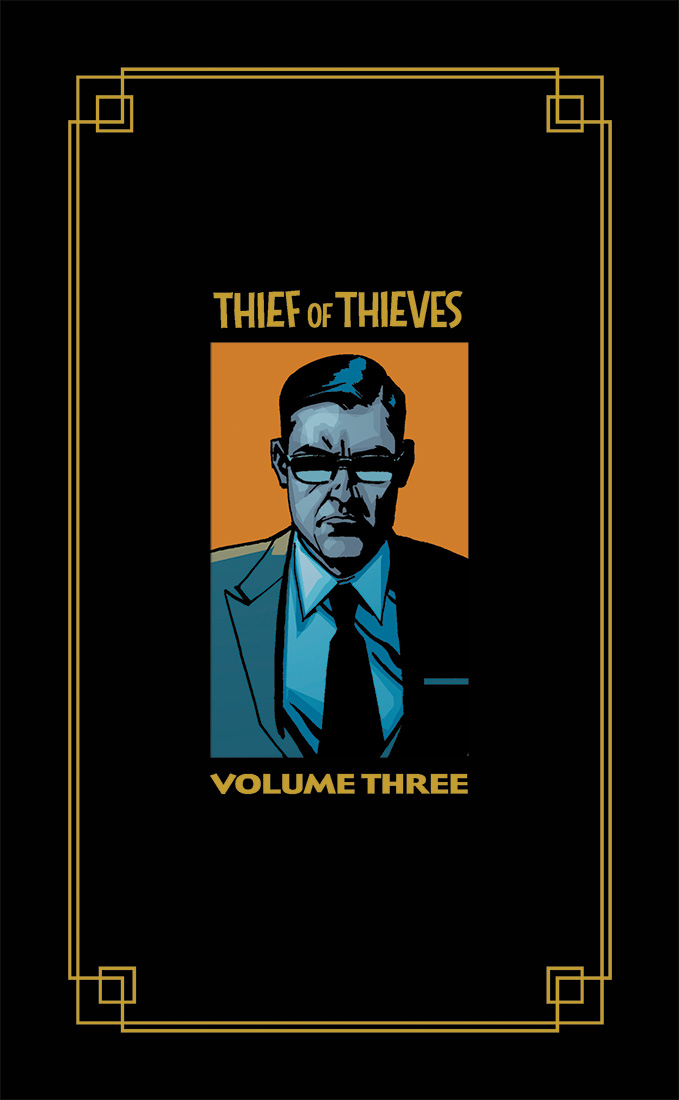 Thief of Thieves Volume 3 Hardcover ($30). Collects THIEF OF THIEVES #14-19.
The Walking Dead #129 & Manifest Destiny #8 Skybound Exclusive Connecting Variant Covers ($10 each).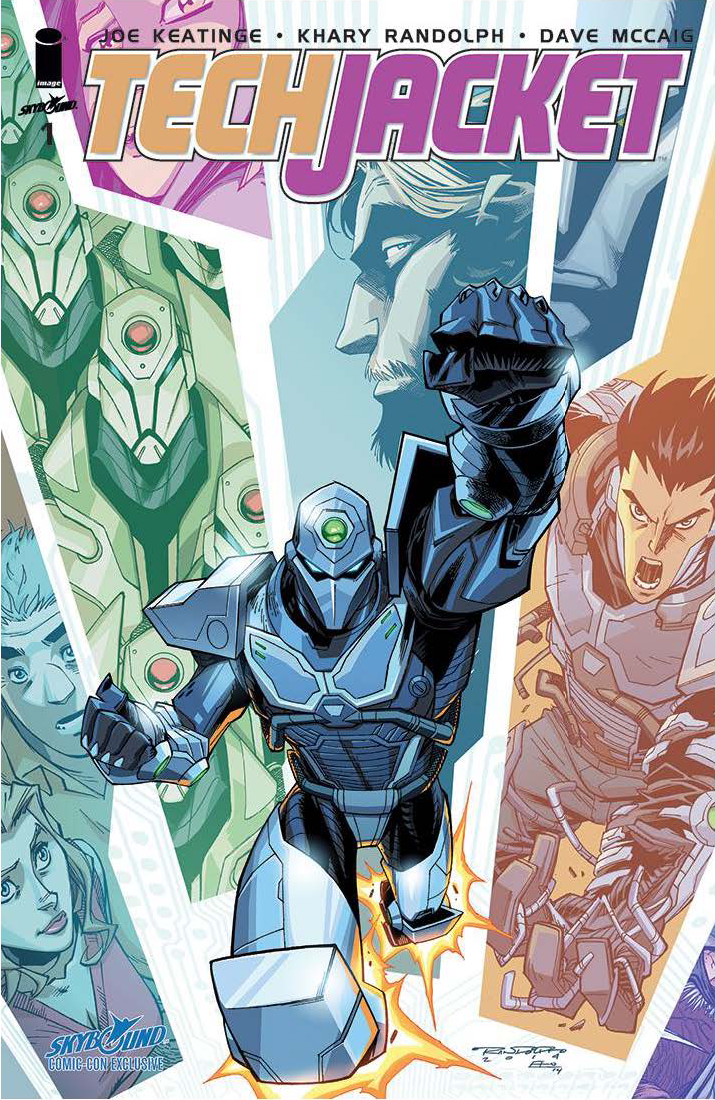 Exclusive Tech Jacket #1 Cold Foil Variant Cover ($10).
So, what are you most excited for!? Let us know in the comments!