Are you a member of Skybound Insiders? Now in its Beta form, Skybound's Loyalty Program rewards our most enthusiastic fans with exclusive experiences and/or merchandise. By engaging with Skybound content, you can earn points and level up through four tiers — Bronze, Silver, Gold, and Platinum — until you reach ultimate fandom! Today, we're revealing the Leaderboard and Platinum Reward prizes for the Skybound Insiders Beta for the remainder of 2023. All Insiders are eligible. Prizes will be rewarded based on final points totals and membership level through December 31, 2023. And the Grand Prize? A trip to Comic-Con® 2024 in San Diego with Skybound!

Leaderboard Rewards are rewards or prizes for the Top 20 highest ranked Insiders, based on the points they earn during the calendar year. Insiders' Product Manager Daniel Mendelsohn explains: "Given we launched at Comic-Con in July, we want to reward the top fan on Insiders' leaderboard with a VIP trip to Comic-Con in San Diego next year. It will be a five-night stay in San Diego, including airfare, hotel accommodations, and a guaranteed Comic-Con badge – along with dinner with a Skybound creator – for both the winner and a guest of their choosing. It will be a once-in-a-lifetime opportunity."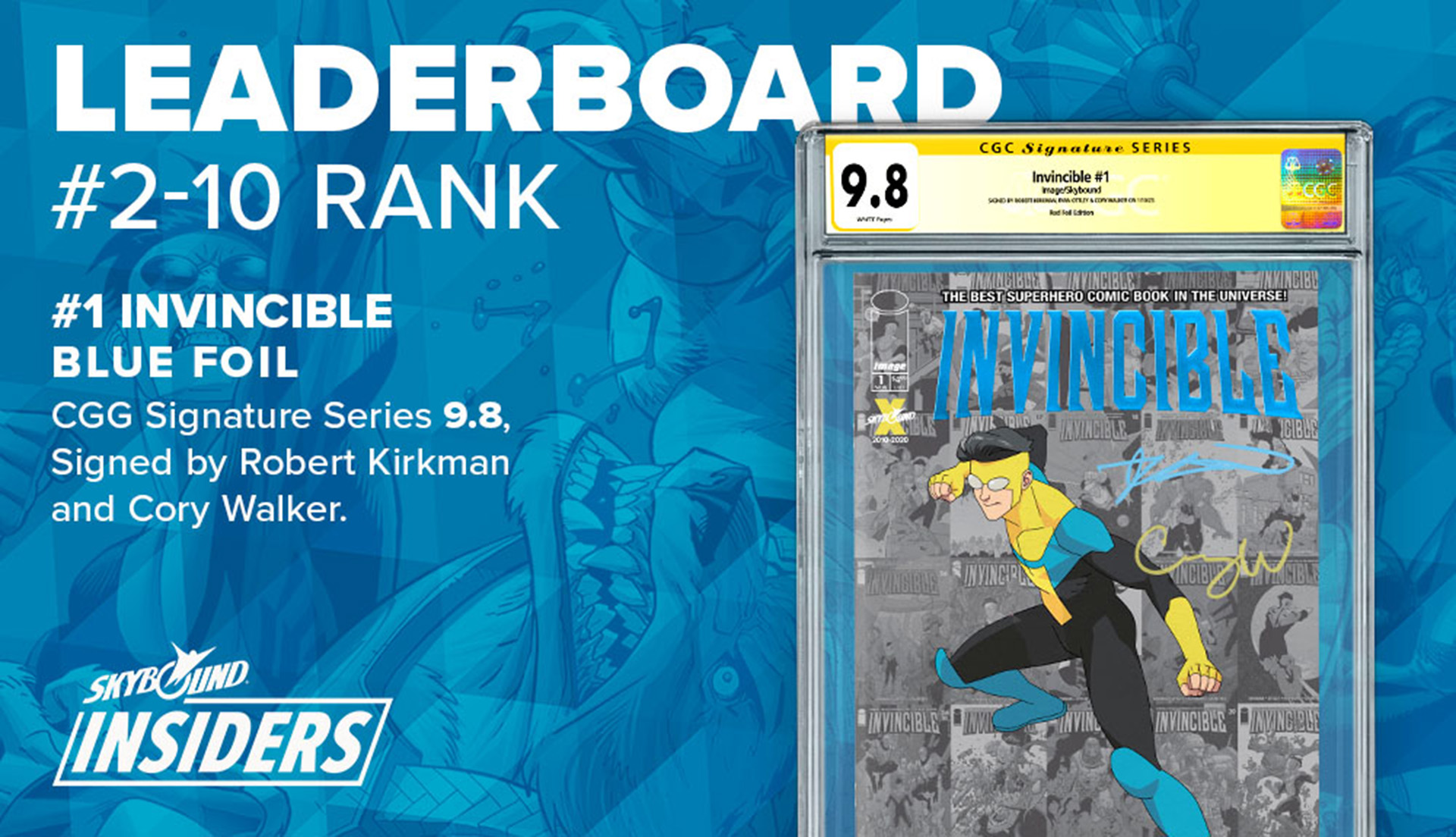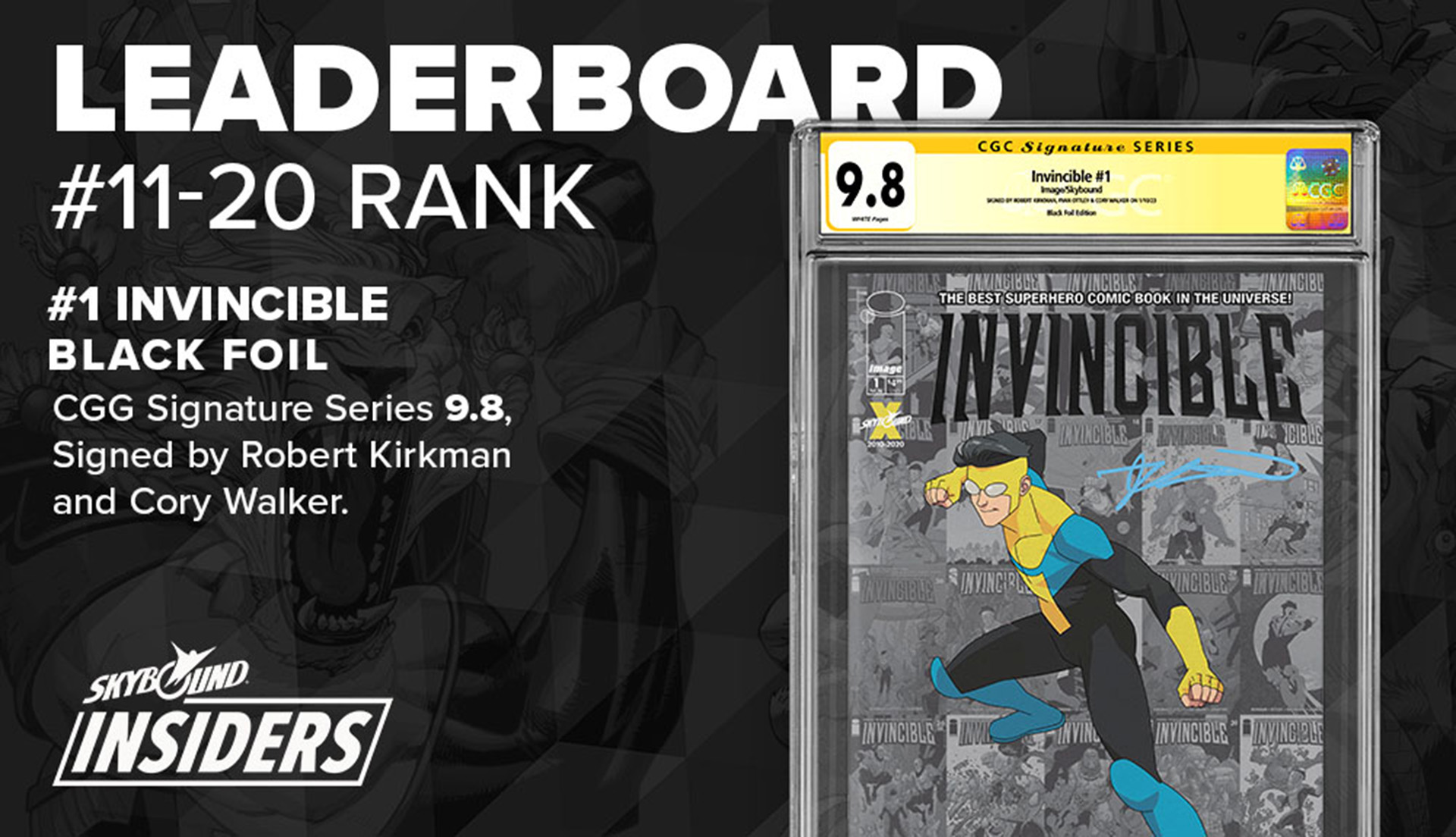 But that's not the only prize available. "The next nineteen winners on the leaderboard will receive an Invincible #1 comic signed by both Robert Kirkman and Cory Walker that CGC has graded," says Mendelsohn. "Winners #2 through 10 will receive a blue foil version (CGG signature series 9.8), and winners #11 through 20 will receive a black foil version (CGG signature series 9.8).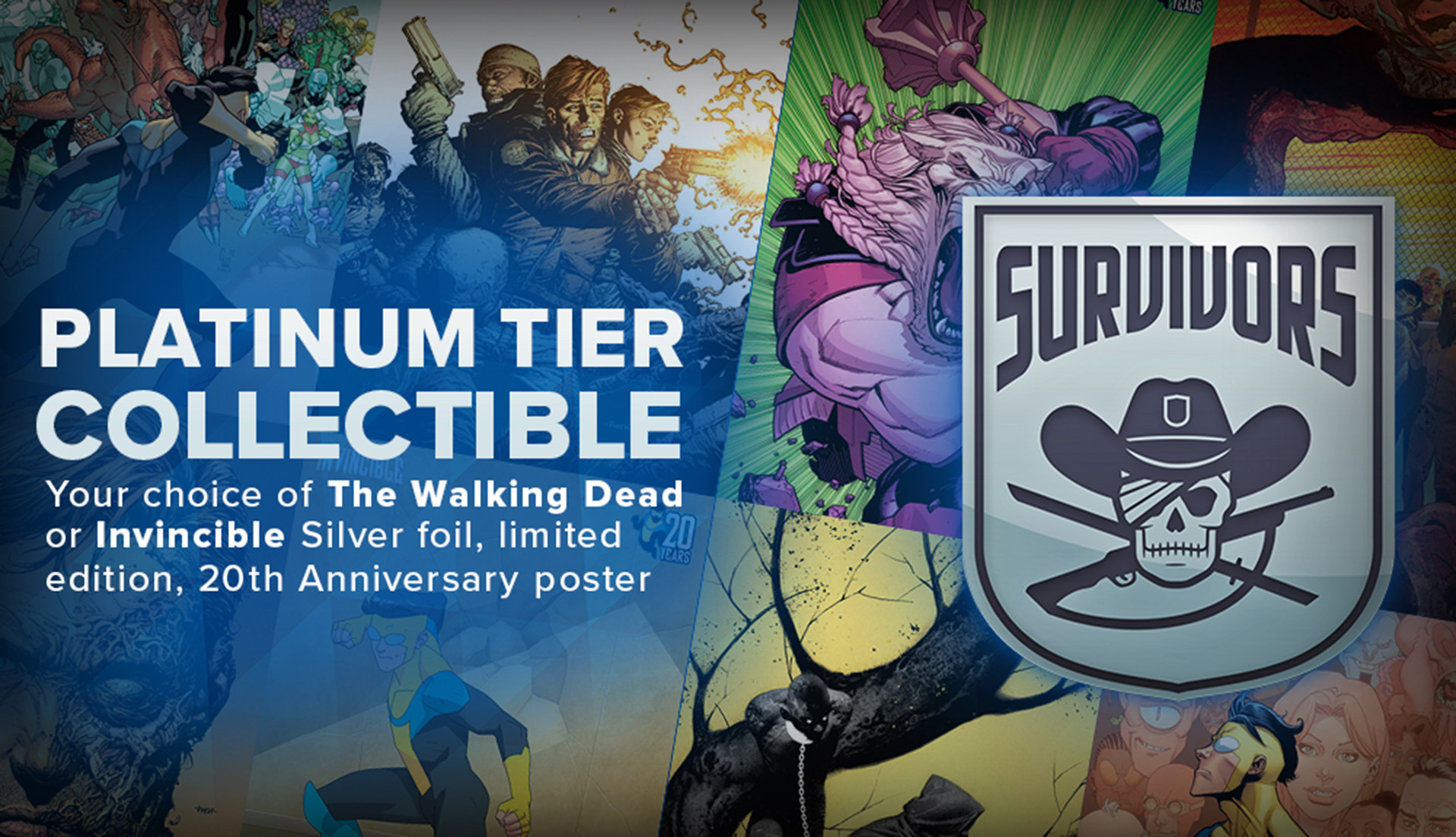 Since Skybound wants to acknowledge all who reach the top tier of Insiders, this year everyone who reaches the Platinum tier will be rewarded with one of four rainbow foil, limited edition posters. "Fans can choose between The Walking Dead  or Invincible themed posters," says Mendelsohn. "Every single Platinum Insider will receive one, even if a Platinum Insider is already on the leaderboard."
Insiders members qualify for monthly giveaways as well. "We do a monthly giveaway for Insiders irrespective of being Platinum. You just have to be at least Silver to be entered into it. If you get to Silver today, you'll have a chance to win this month's prize – a Walking Dead  backpack – through October 31st (at 11:59 PM PST). On the Insiders page you'll see the possibilities for the November prize."
"Skybound Insiders is a way to say thank you for being fans. We're trying to create a really innovative loyalty program, and the pinnacle of any good loyalty program is the rewards that it offers."
No purchase necessary. U.S., 18+. Void where prohibited. See Terms of Use and SDCC Leaderboard Challenge Official Rules for complete details.
View the full Terms of Use for the Insiders program here.
Comic-Con is a registered trademark of San Diego Comic Convention.