If THE WALKING DEAD were a human, it would be getting ready for driver's ed. How crazy is that? 15 years of love, loss, walkers, gore, and top-notch story-telling. To celebrate, we're teaming up with comic shops around the country world to have THE WALKING DEAD DAY, Saturday, October 13th! We've been posting about the special things we have going on but wanted to get all that info into one place! Find your closest shop here and get ready to celebrate!
TWD DAY #1 VARIANT
To celebrate this insane milestone, we're re-printing THE WALKING DEAD #1! Whether you're a new reader or a super fan, this re-print, featuring an all new cover by Charlie Adlard, is a MUST have! Find out more info here!
SHOP-SPECIFIC #1 VARIANTS
Is that WALKING DEAD #1 not enough for you? Well, you're in luck! Over 100 stores across the world have opted in to have their store logo included on the cover! Be sure to support your favorite shop with this exclusive variant! You can find a list of all the participating store here! How many are you going to collect?
BLIND BAGS
You're definitely not going to want to miss this one! In honor of the 15th anniversary of The Walking Dead, we tapped 15 of the best artists working in comics to create new original art for 15 key issues of TWD! From the 1st issue to major deaths to first appearances, we've got them all. Follow the link to see the list of amazing covers you might find!
15th ANNIVERSARY BOX SET
In honor of TWD Day we're bringing you the most complete set of collected Walking Dead we've ever assembled! Our Walking Dead 15th anniversary box set features three Walking Dead compendiums (that's 144 issues!) and the Here's Negan trade paperback, updated to feature the origins of Michonne, The Governor and more. Check out the details and see the gorgeous artwork for the box, by Charlie Adlard, here!
THE WALKING DEAD DAY SPECIAL
This special issue contains four short stories featuring Michonne, The Governor, Morgan and Tyrese. Who were they before the zombie apocalypse? Find out for free on the first ever WALKING DEAD DAY! Check out the cover below: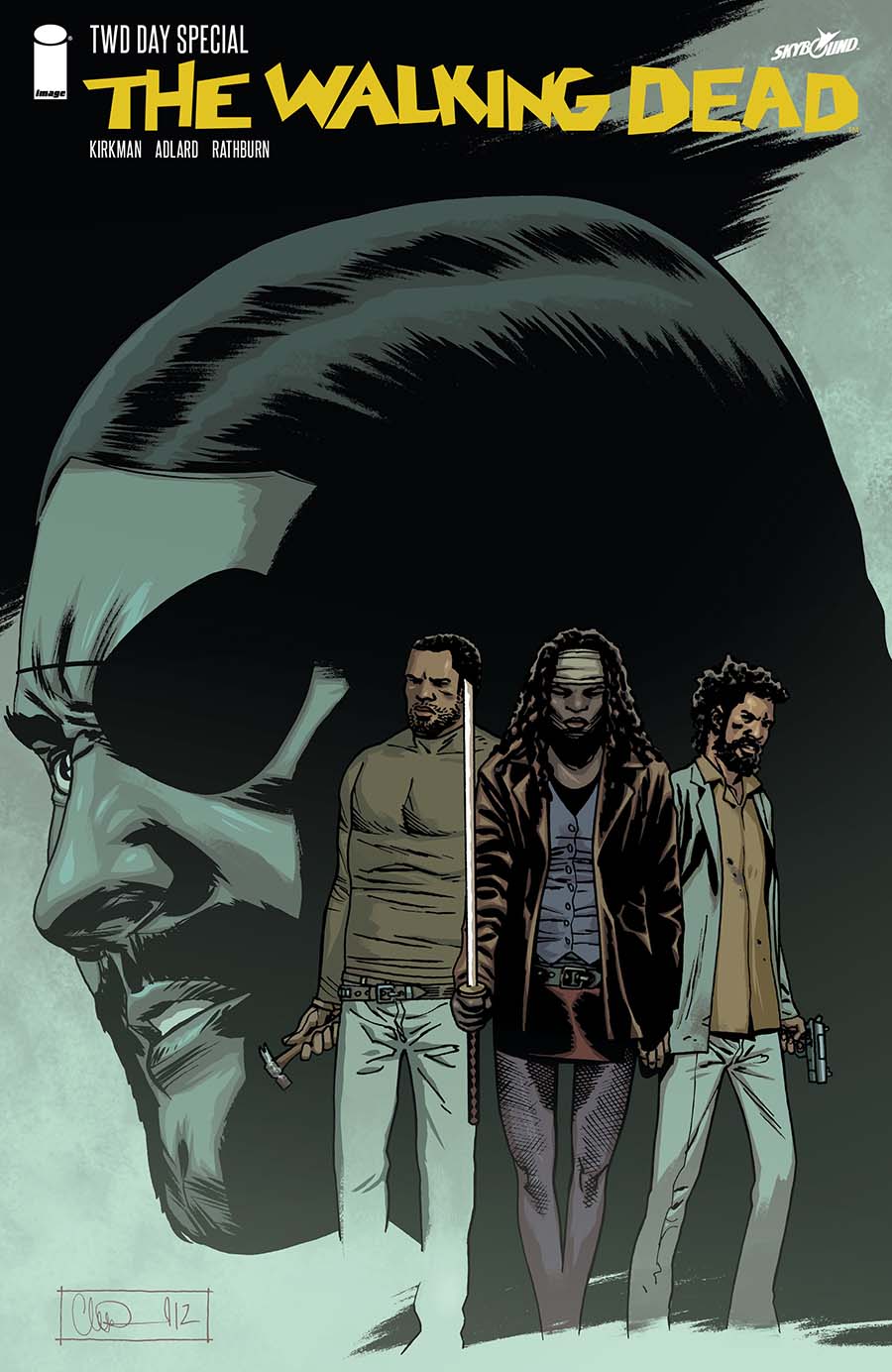 GIVEAWAYS AND MORE
We've got buttons, bookmarks and more to help you celebrate your favorite walker comic in style! Check your local participating shop for awesome freebies you can get just for stopping by on TWD day.