Simon and Dwight paid the price for their mutinies and our Walking Dead character Power Rankings were greatly impacted as a result. Here's who holds the most and least amount of power after Week Fifteen of Season 8.
---
1. Negan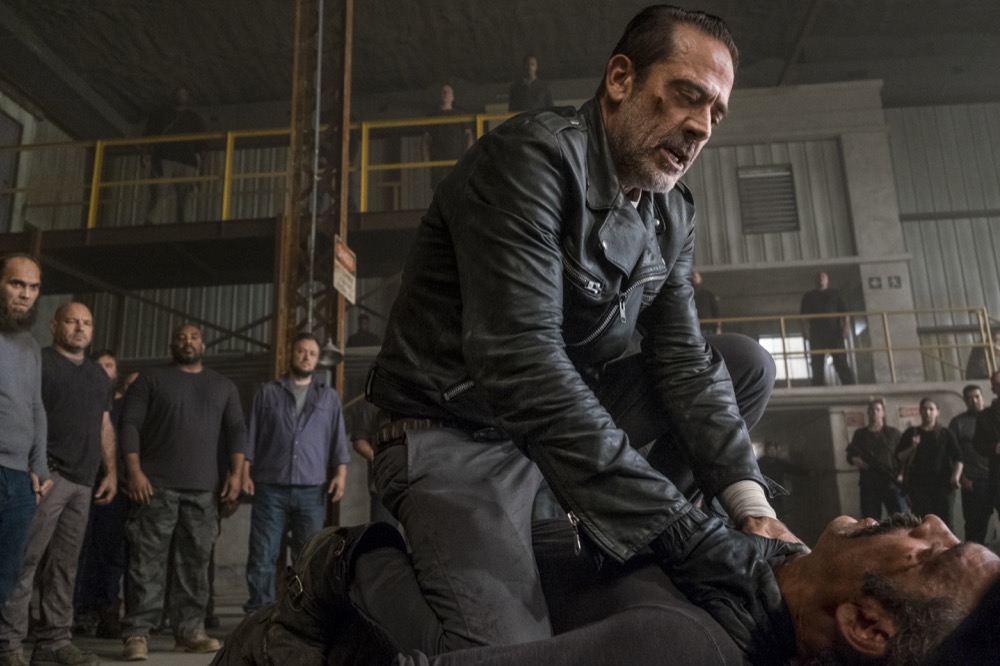 Any doubt about Negan's #1 standing were suffiencitly choked out this episode. After returning to the Sanctuary Negan decided to play with his food before eating it. He was on to his two most "loyal" followers and let them almost enact their mutiny before killing Simon and enslaving Dwight. Now that's some boss sh*t.
---
2. Maggie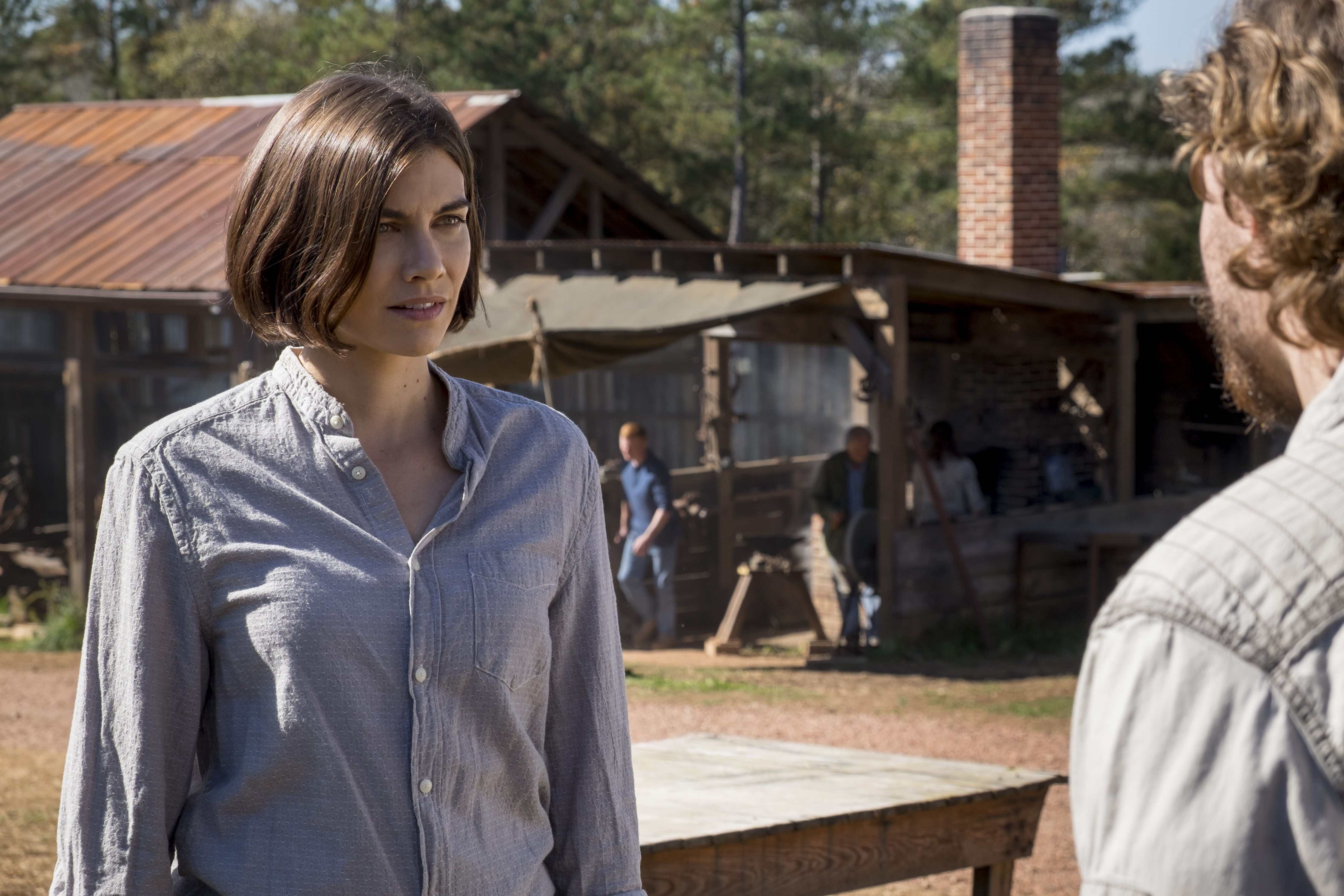 Maggie still runs The Hilltop, has a mole in Gregory, former Savior informant in Alden, and two major communities ready for war all under one roof. She's clearly the second-most powerful character in the apocalypse.
---
3. Rick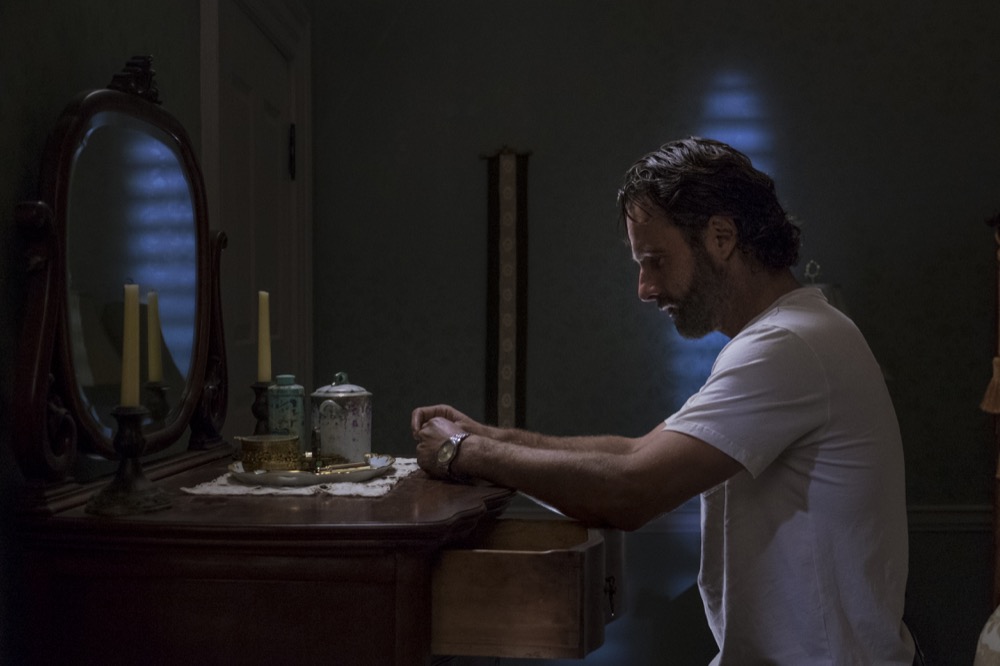 Like we mentioned, Alexandria is still in ruins so until something changes Rick will rank a spot below Maggie. His position on this list could go either way based on how All Out War concludes next episode.
---
4. Michonne (+3)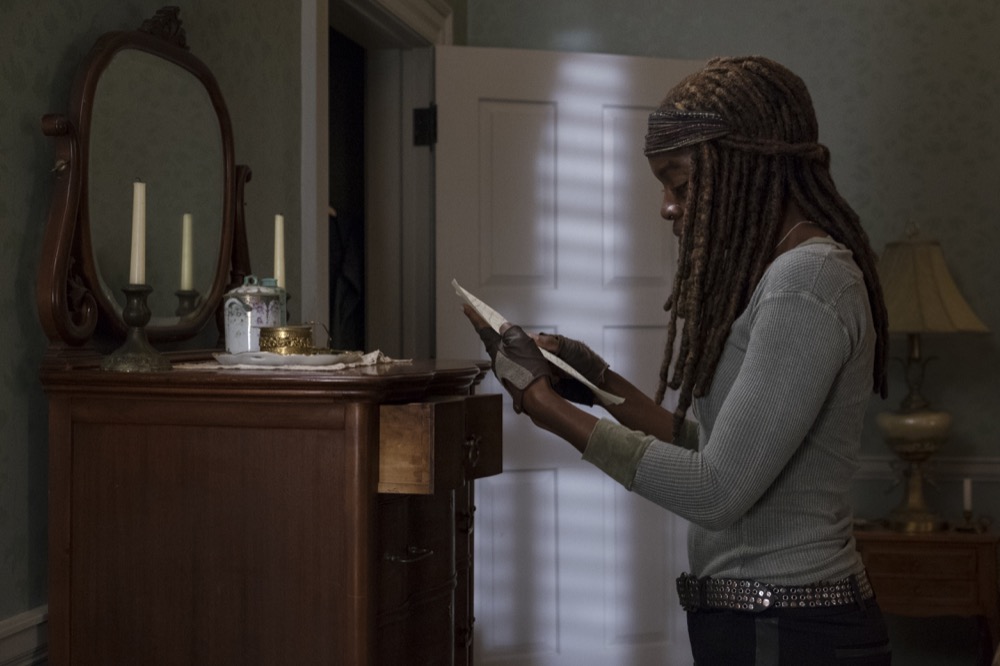 Michonne's reading of Carl's letter to Negan may not have seemed like a big deal, but it was. Just wait.
---
5. Daryl (+1)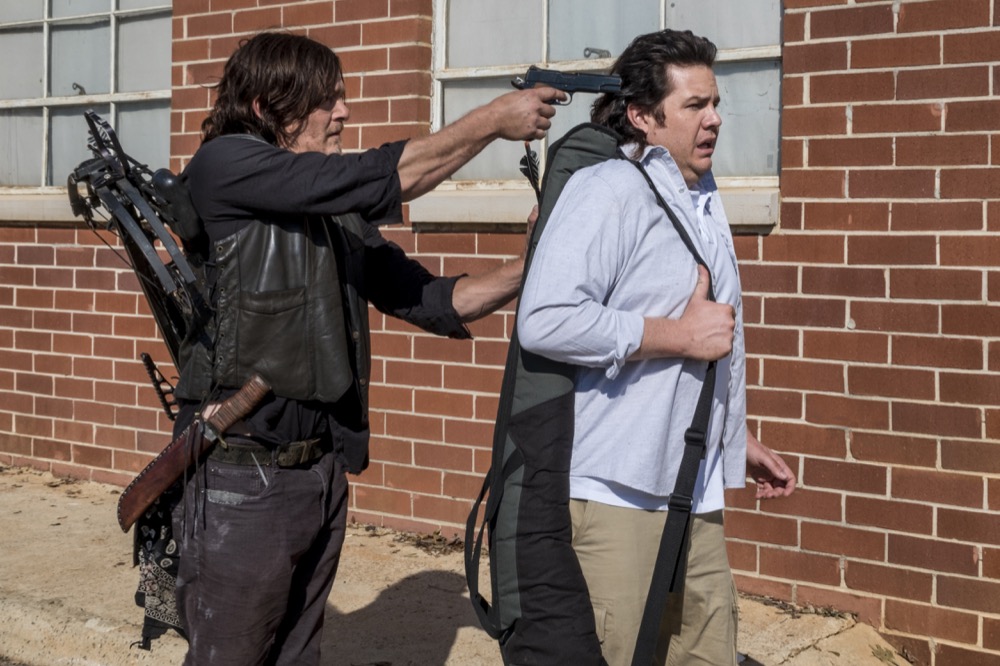 Daryl allowing Eugene to escape was sloppy, but when someone distracts you with vomit and hides in a pile of walker ashes it's tough to finish the job. Still, Daryl is one of Rick's most powerful allies in the war.
---
6. Cyndie (+3)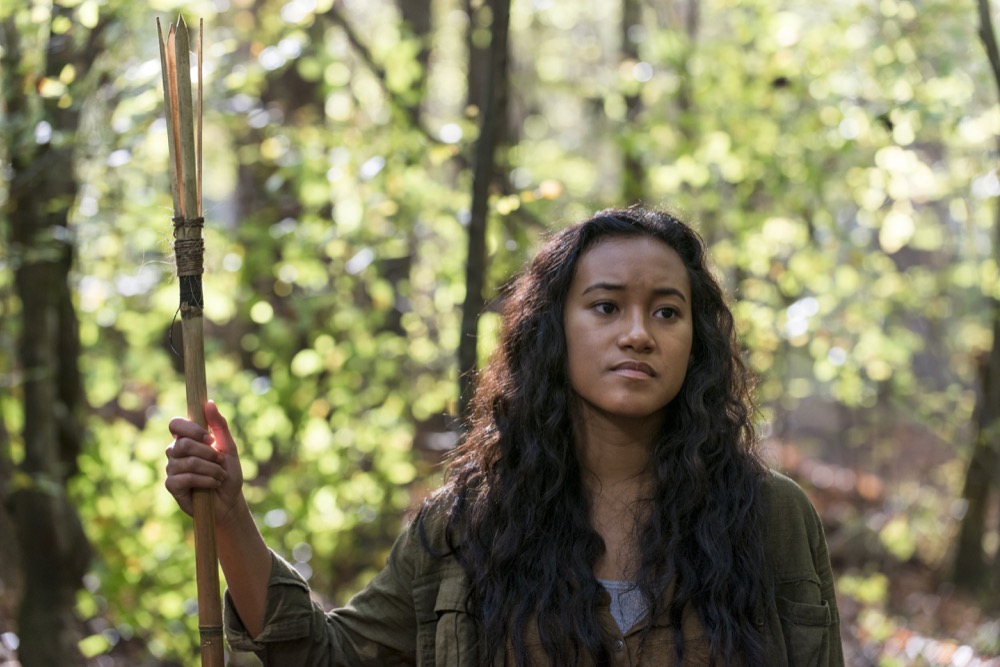 After almost letting Aaron starve in the woods Cyndie finally decided to hear him out. Also, it's useful to know that is WAS Simon who slaughtered the men and and boys of her community. That should fuel her revenge plot to help end the Saviors.
---
7. Ezekiel (+1)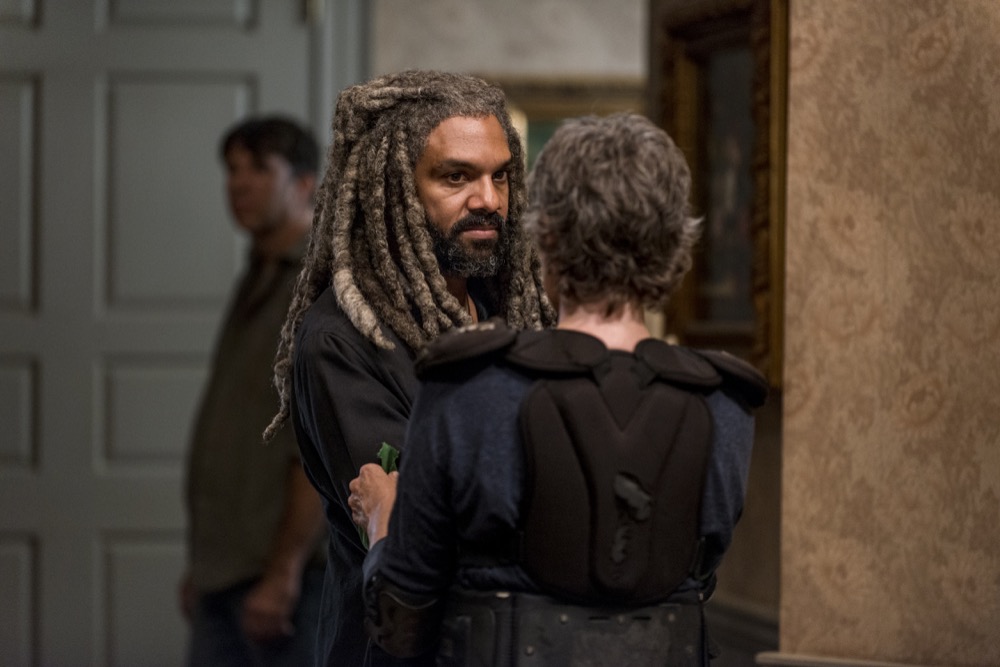 Outside of the Battle of the Hilltop and some scenes with Henry, Ezekiel's been pretty quiet in the back half of the season. Still, the Kingdom stands and it'll be up to Zeke to lead his people into yet another battle against the Saviors.
---
8. Eugene (+2)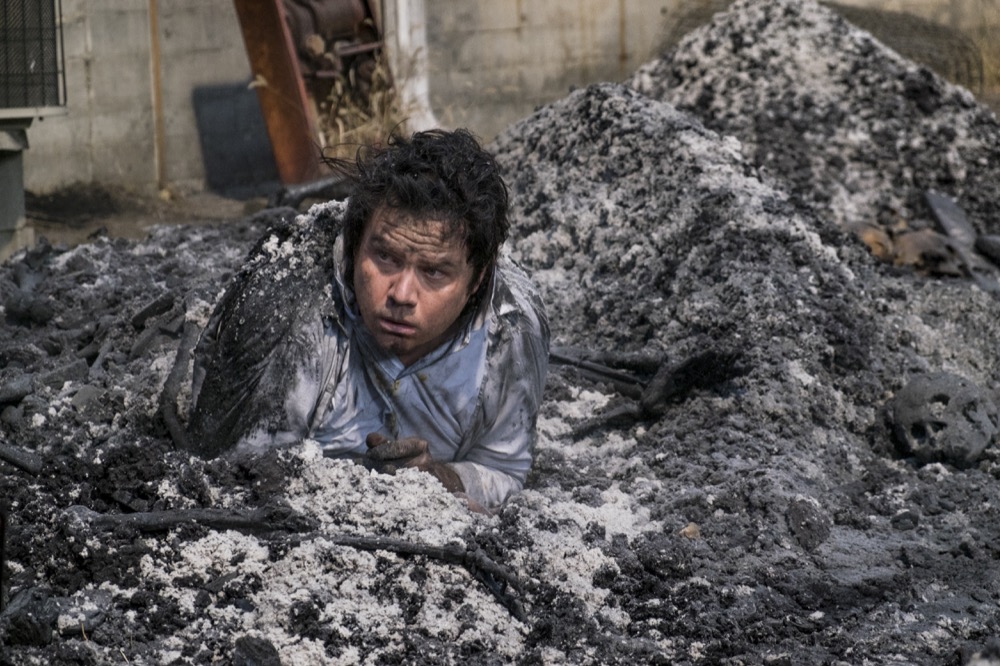 Just when you thought you couldn't hate Eugene anymore he force projectile vomits on Rosita and gets away. Even though he lost a few of his Savior comrades, Eugene still runs his own bullet manufacturing outpost, which will play a huge role in the Season 8 Finale.
---
9. Rosita (+4)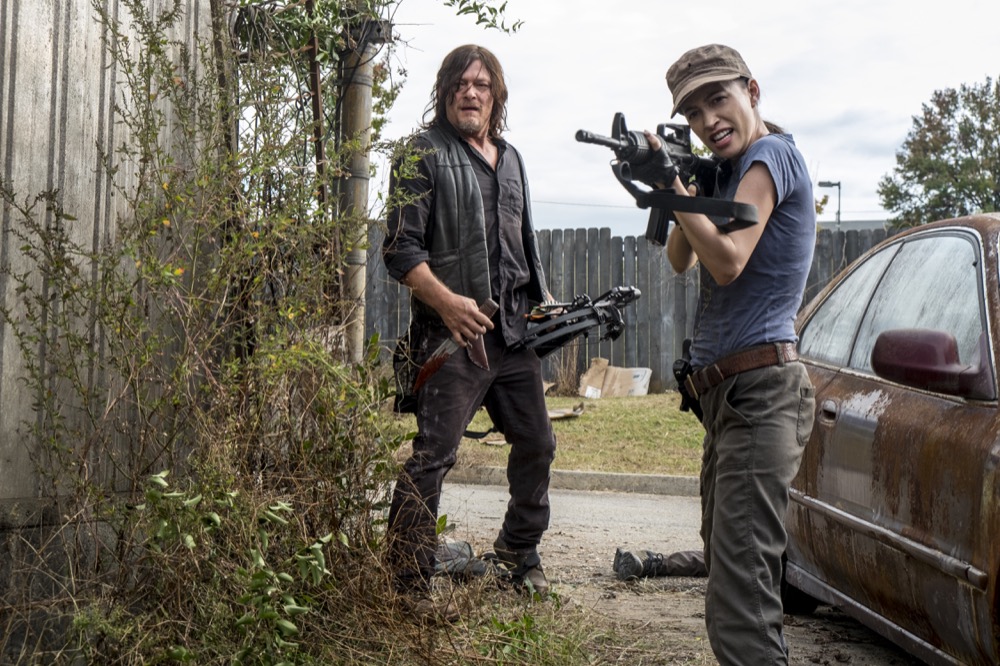 Rosita's getting a partial bump just for having to endure getting sardine mac and cheese projectile vomited on her. Although she let him get away, she's still been making more power moves in this war than a lot of other characters on our list.
---
10. Carol (+1)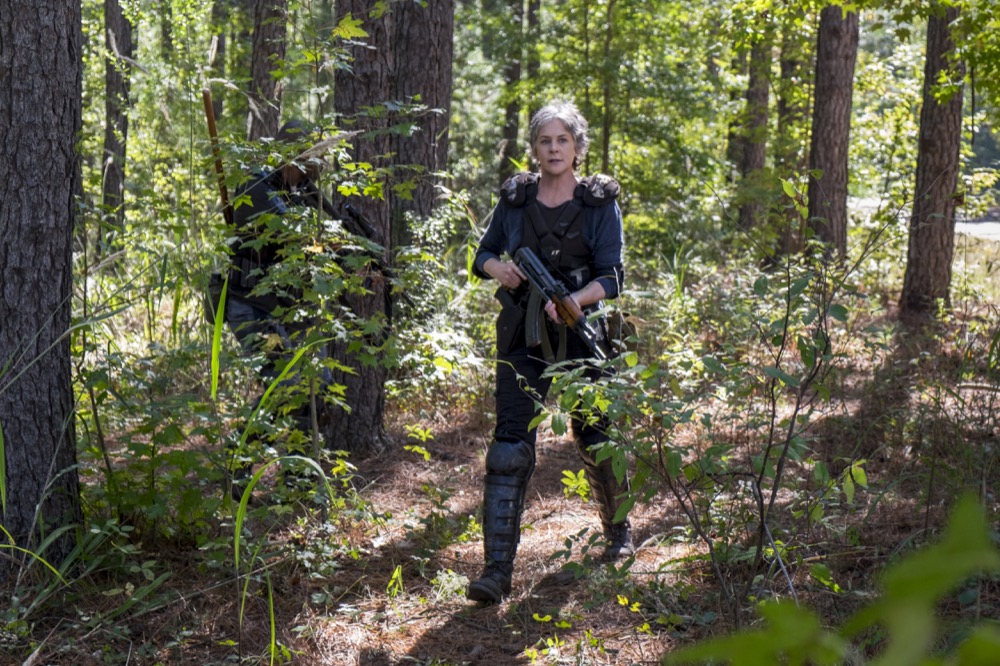 As one of the OG Atlanta 3 it's hard to rank Carol any lower than the Top 10.
---
11. Morgan (+1)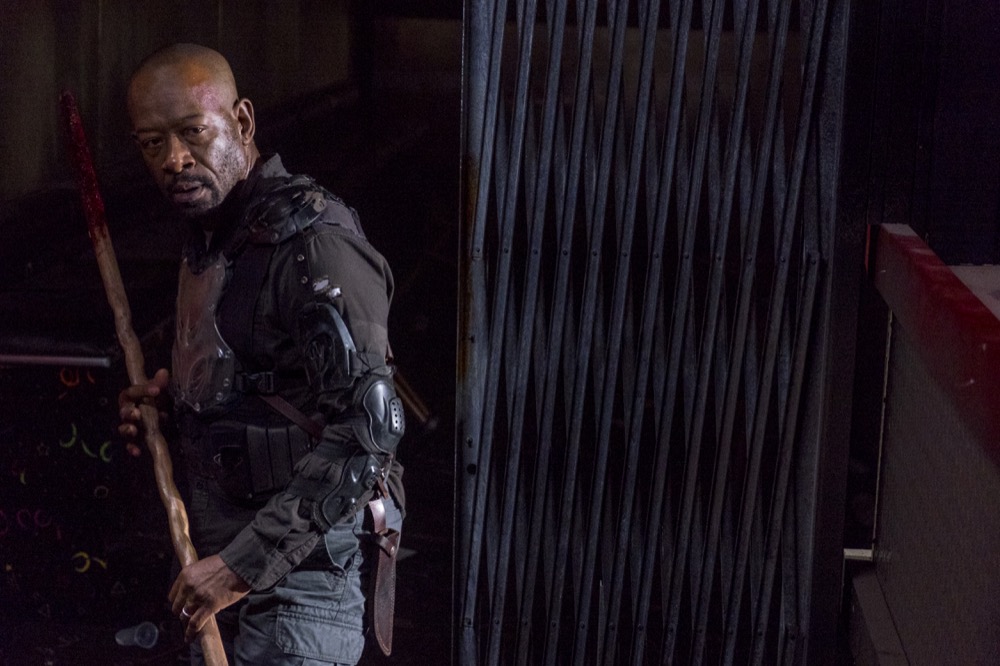 Morgan may be mentally unstable but he's valuable enough in All Out War to warrant such a high ranking.
---
12. Aaron (+9)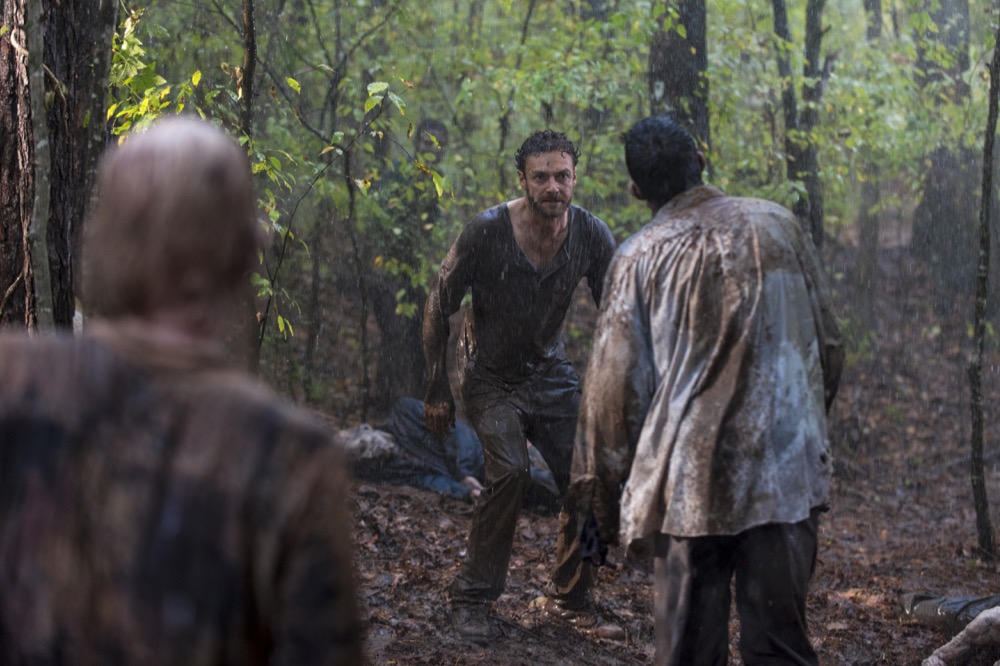 Aaron completed the Starve Yourself In The Woods And Survive Walker Attacks To Prove A Point Challenge (everyone's doing it). Because of that, it looks like he's finally convinced those stubborn warriors at Oceanside to join the battle against the Saviors. But will they actually show up?
---
13. Siddiq (+1)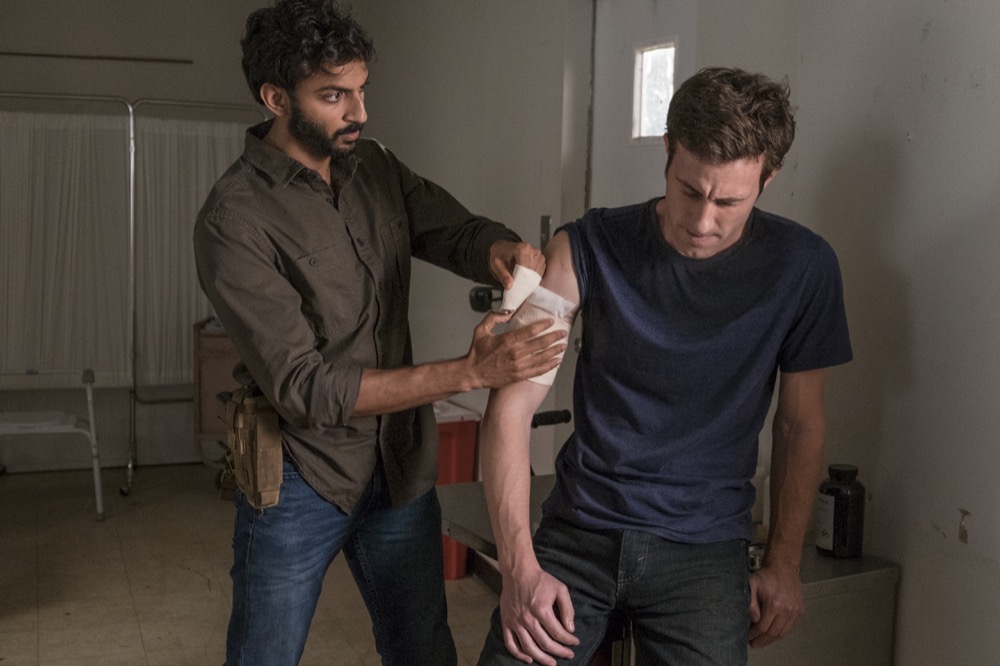 As one of the only remaining doctors nurses guy who took a few medical classes and knows his way around a first aid kit, Siddiq is supremely valuable. Plus, we'll finally see him in action during the final battle.
---
14. Tara (+1)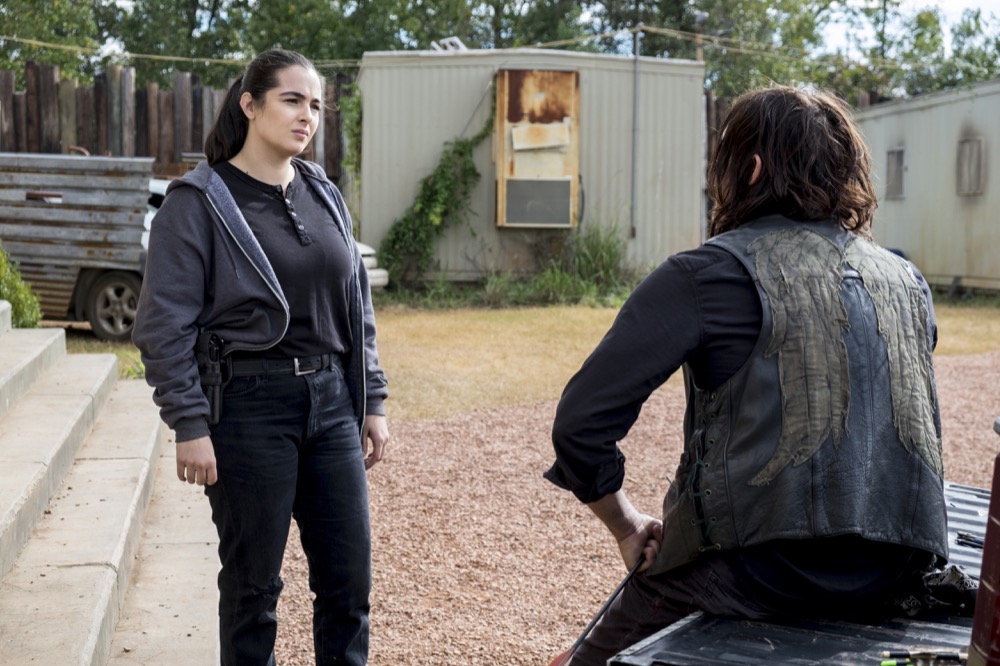 Tara's information about Dwight being a good guy will help the Hilltop trust the map Dwight sent them. But if the map leads them into an ambush, will it matter?
---
15. Enid (+1)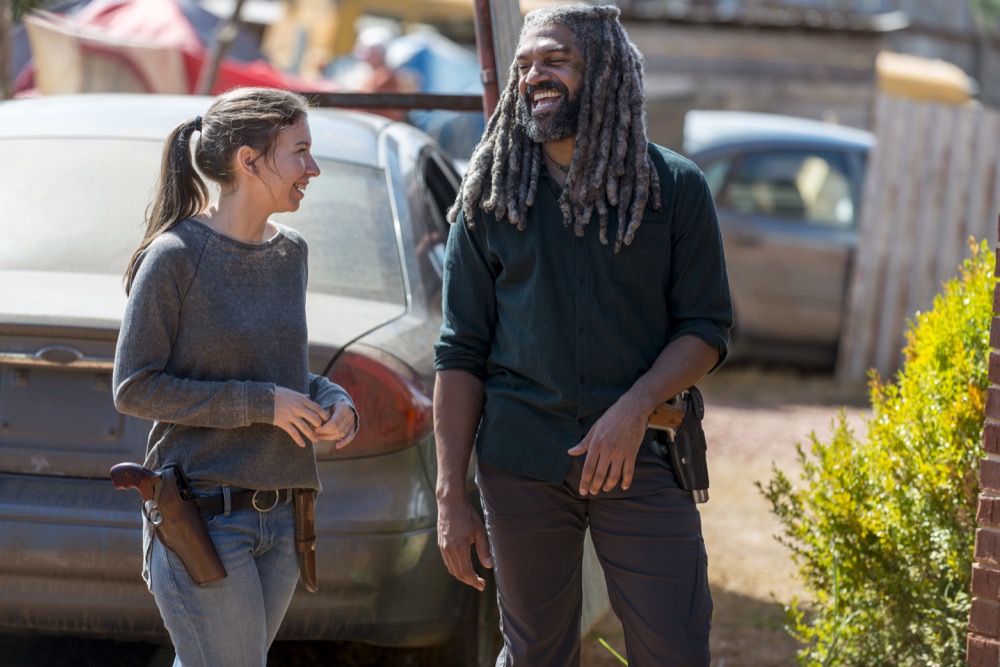 Enid will play a larger role in the Season Finale.
---
16. Jesus (+1)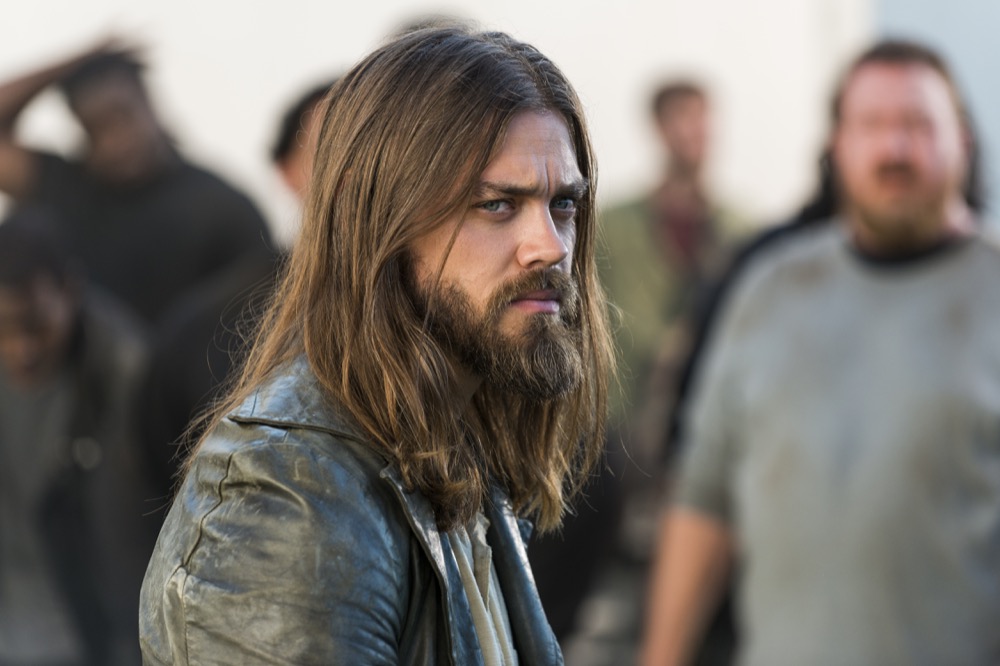 Jesus will FINALLY return to action during the epic battle between Rick and Negan. Yes, there will be roundhouse kicks.
---
17. Jerry (+2)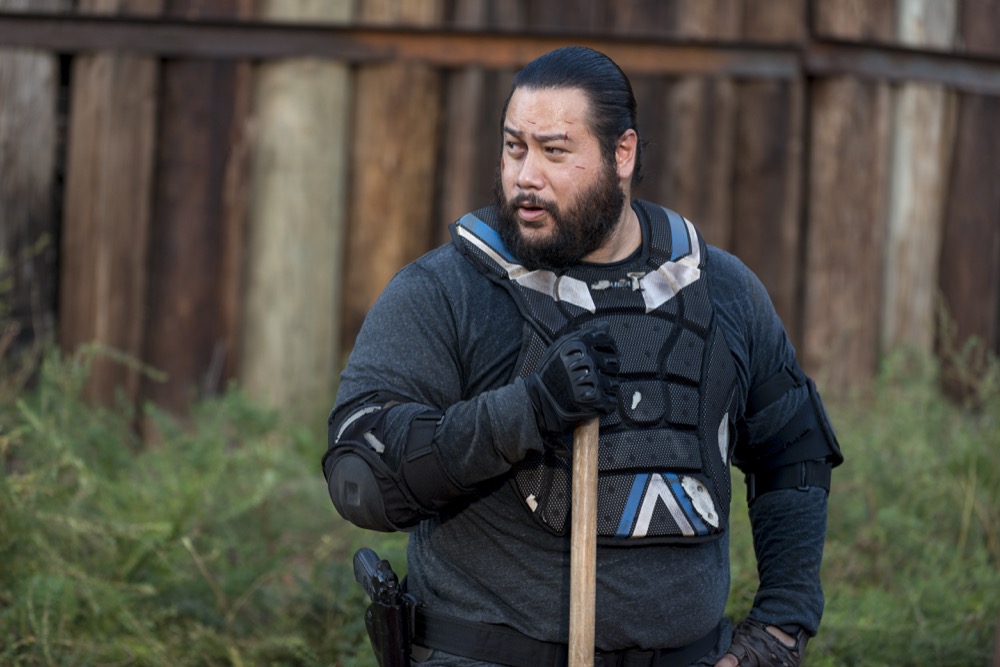 Like Jesus and Enid, Jerry's been mostly quiet this season. He's only getting a boost because Simon and Dwight dropped off.
---
18. Gregory (+2)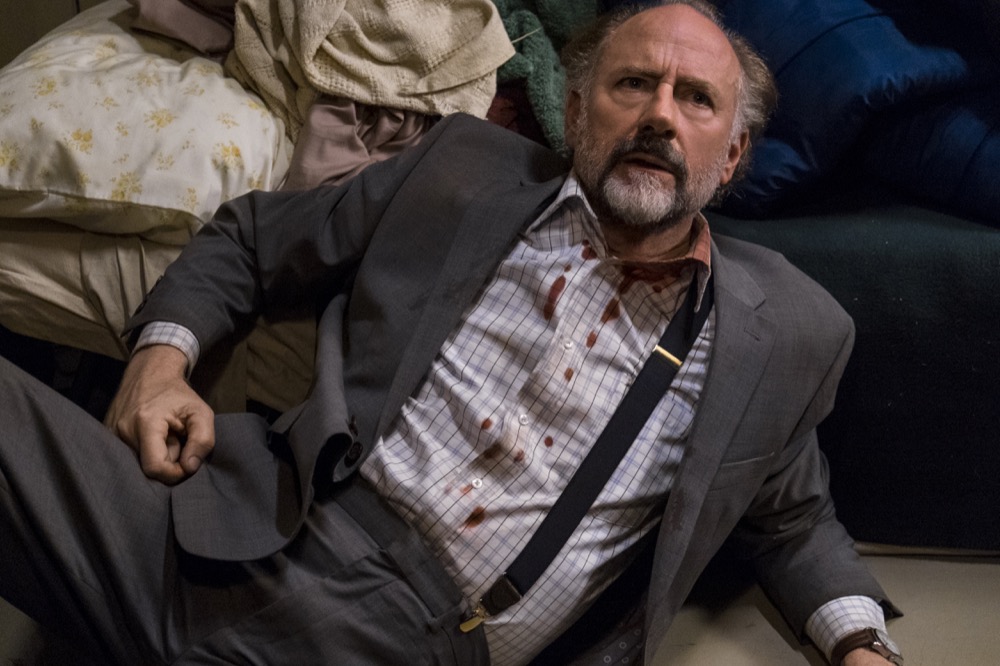 Wow, Gregory actually did something useful this episode. Dwight's map may lead to a trap, but at least Gregory's willing to sort of do what's right. For that, he gets bumped up.
---
19. Alden (NEW)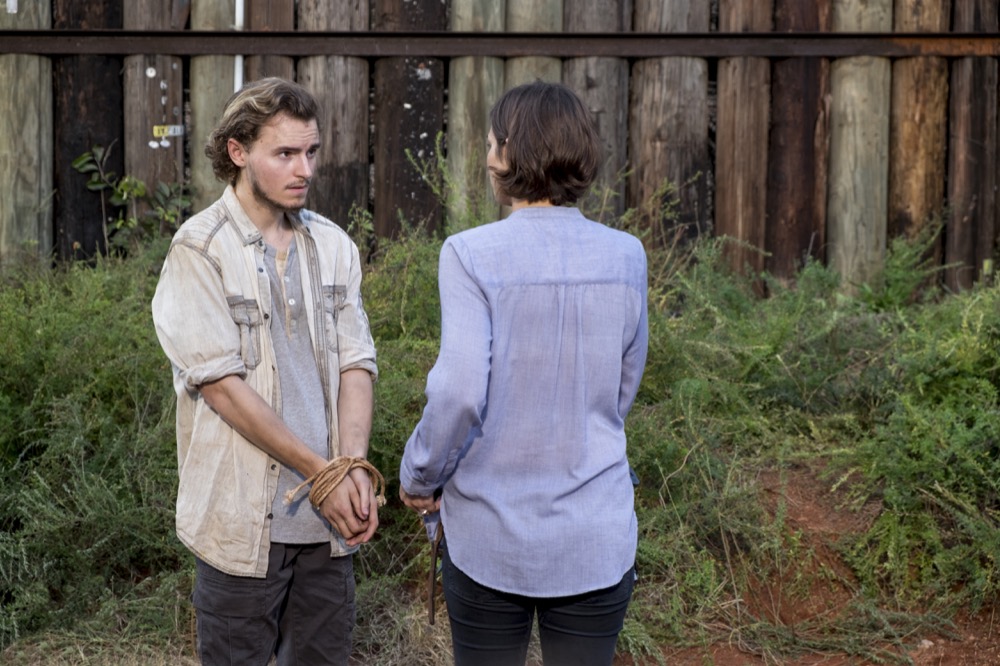 After weeks of being on the fence about the Savior-turned-good guy we're finally ready to add Alden into the rankings. Sure, it's at the bottom. But the more Savior insight the better.
---
20. Father Gabriel (+1)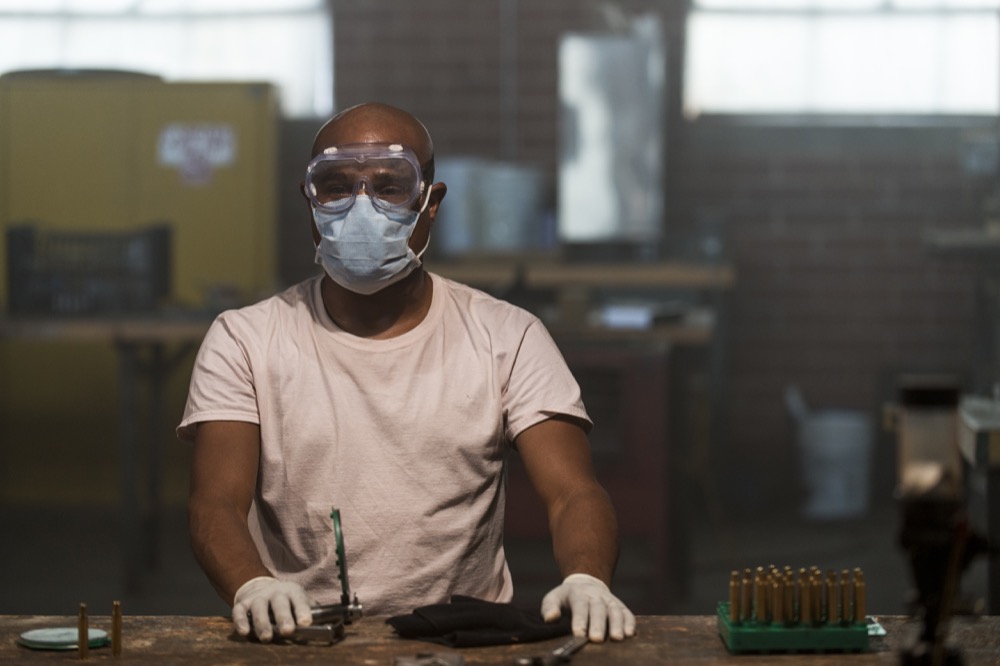 Father Gabe miraculously still has a job after being blinded, kidnapped, and forced into indentured servitude. Still, it's something.
---
21. Jadis (-4)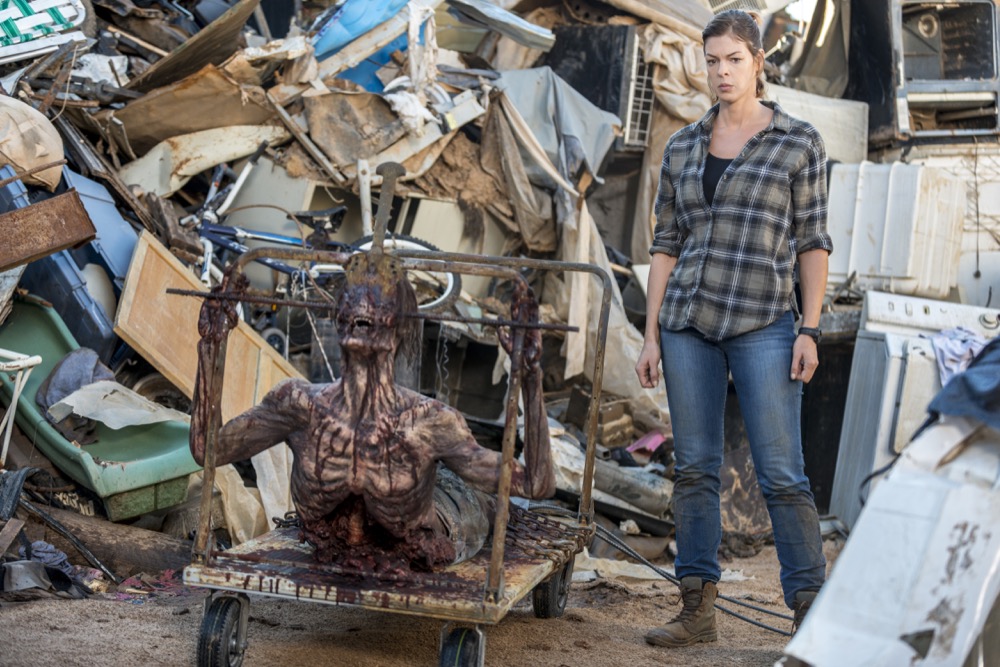 Jadis keeps dropping in our rankings because she's not doing much for anyone but herself. Sure, she's free, but don't expect her to show up during the final battle in the Season Finale.
---
22. Dwight (-17)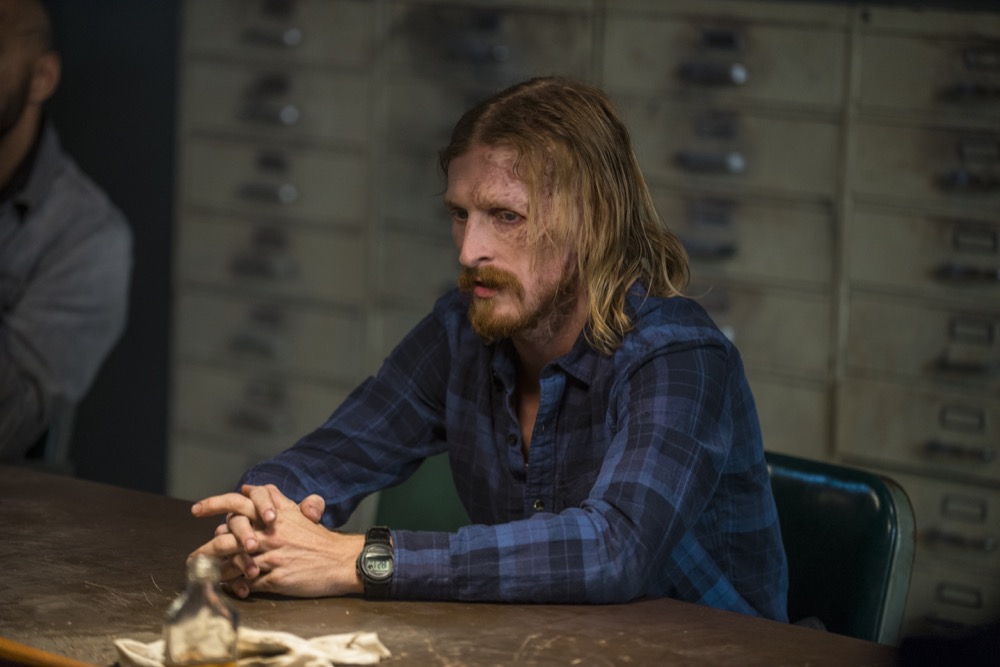 How the mighty have fallen. Dwight was on the precipice of getting Simon killed, taking over his position, and handing over the Saviors' plans to Rick to kill Negan. But then Laura showed up and effed everything up for Dwighty Boy. His fate looks grim, and if the plans he sent to the Hilltop are a trap then it'll be a lot of dog food and Easy Street in his foreseeable future.
---
ON THE BUBBLE: Henry, Laura, and Jared's ghost.
---
What did YOU think of this week's Walking Dead Power Rankings? Let us know in the comments!