"Wrath"
The Season Finale opens with a quick flashback to Rick and Carl right before the apocalypse (more on that later). Back to reality – Rick and his crew prepare for war against Negan and The Saviors. Siddiq tells Rick that Carl's bite was an accident while Daryl, Maggie, and the others draw up their attack plan. Alden returns from a mission and Morgan, confused, tries attacking him before getting hit from behind by Henry. Morgan strikes him down and then stops, as everyone looks at him like he's crazy. Morgan brushes it off and tells them it's time to finish it. The crew leaves the Hilltop to get in position.
In the woods, Rick and his crew ambush the Saviors who were setting a trap. Morgan kills one of them surrendering and then hallucinates an undead Jared mocking him. He snaps out of it while Ezekiel discovers a Saviors' map. Rick surmises they were being led into a trap so he changes the plan. At the Sanctuary, Negan delivers an inspirational speech to The Saviors and afterwards taunts Dwight, (who's wearing Daryl's servant outfit). Eugene then hands Negan a new gun, which he uses to shoot a barrel of hay with Rick's name on it.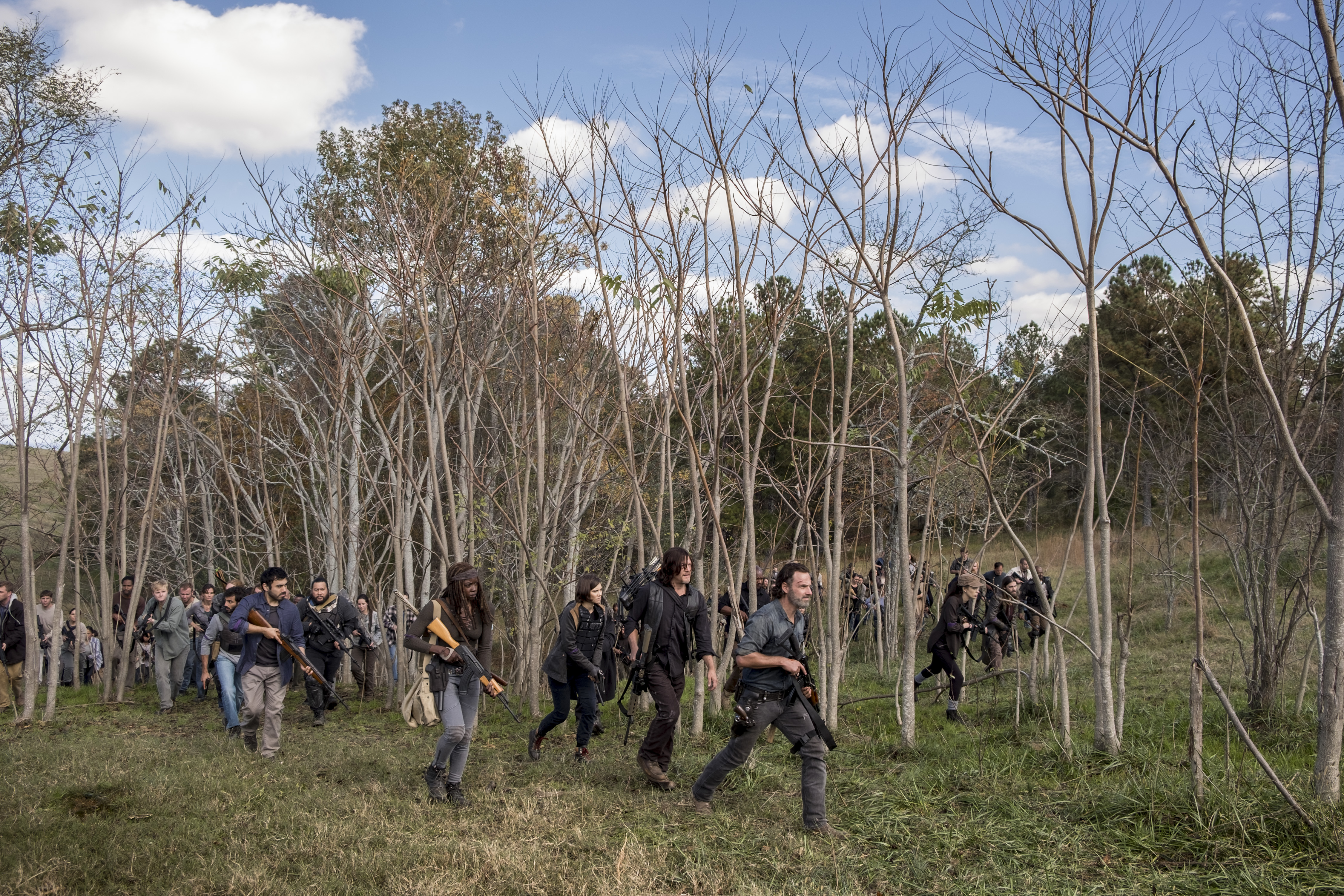 Negan, Eugene, Gabriel, and Laura hit the road. Negan "confesses" to Gabe that he wishes to kill all of Rick's people. The van almost hits a walker and Gabe uses the distraction to escape. Nearly blind, he doesn't make it far before Eugene tracks him down and holds him at gunpoint. Negan catches up and hits Gabe in the stomach with Lucille. He considers bashing in his skull but then instructs his people to return him to the car.
Rick leads his people to the battlefield and talks to Maggie and Michonne about living for tomorrow. Michonne admits to Rick she read Carl's letter to Negan but despite his plea to make things right, they both agree to end things today. The group stops to see a massive herd of walkers in the distance while Saviors arrive at The Hilltop.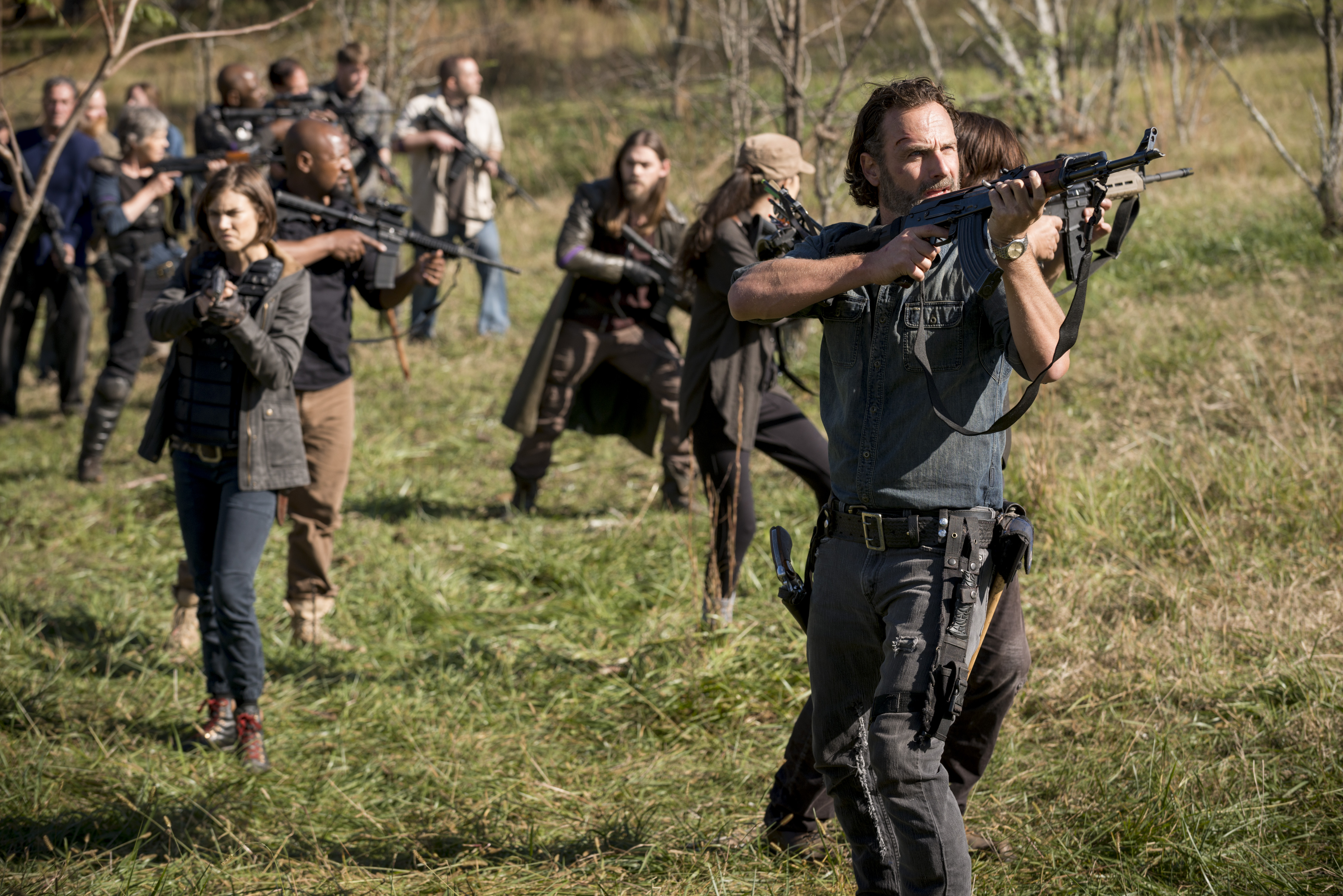 Rick's group hears the familiar Savior whistle and Negan announces on a megaphone that he's ambushing their ambush. He brags about Eugene working for him, Dwight getting captured, and how he's about to kill Father Gabriel. Negan commands the Saviors to fire but all of their guns backfire and maim or kill them. Rick and his allies storm the hill while Father Gabriel and Dwight attack Negan. Maggie, Michonne, and Rick go hand-to-hand while the people of The Hilltop discreetly evacuate as the Saviors move in.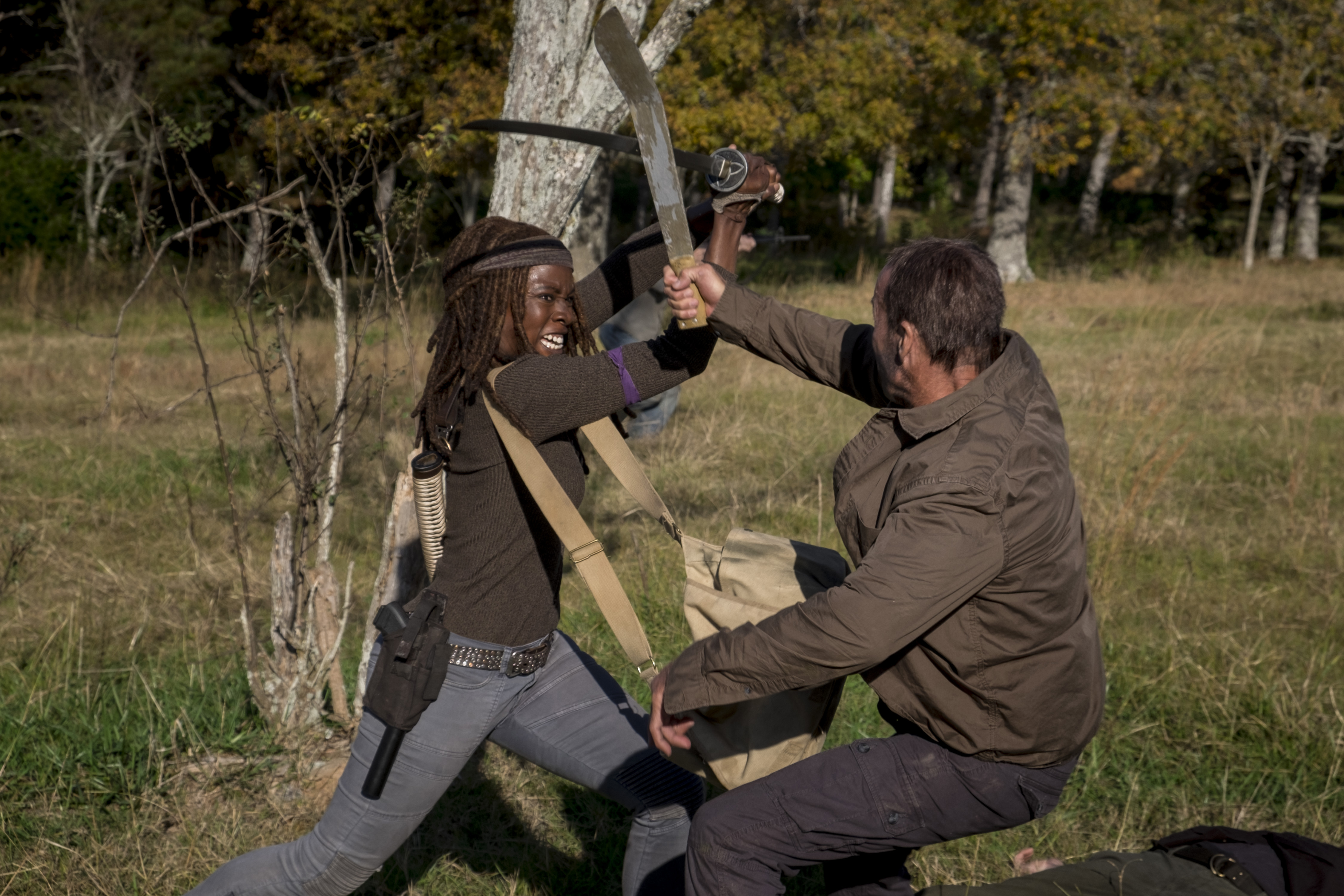 The Saviors figure out Eugene rigged their weapons and try to kill him until Rosita of all people saves his life. Rick loses a fight with a Savior and almost gets shot but that guy's taken out too. Morgan also has a close call before Jesus saves him. Meanwhile, Aaron and the warriors of Oceanside show up at the Hilltop to help Tara and Alden take out the Saviors with molotov cocktails.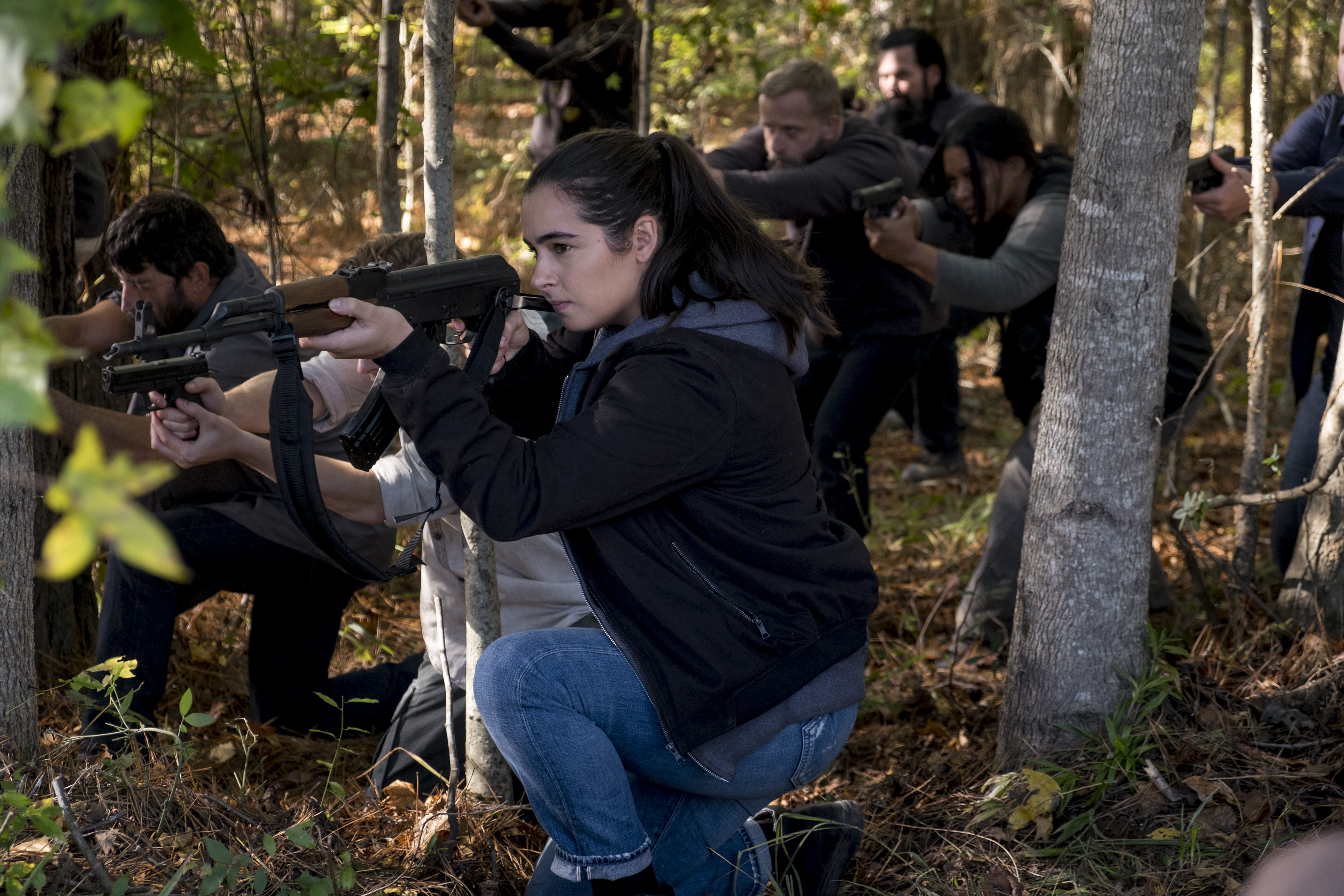 Back on the battlefield, the remaining Saviors surrender while Rick corners Negan one on one. The two of them battle it out and Negan admits the eeny-meeny game was BS and that he knew who he wanted to kill the whole time. They continue to brawl until they collapse, exhausted. Rick says Carl didn't want them to fight and that they should work together. Negan considers it, lowers Lucille, and Rick uses the moment to slit his throat with glass. Negan falls to his knees with blood pouring out of his neck and says Carl didn't know a damn thing.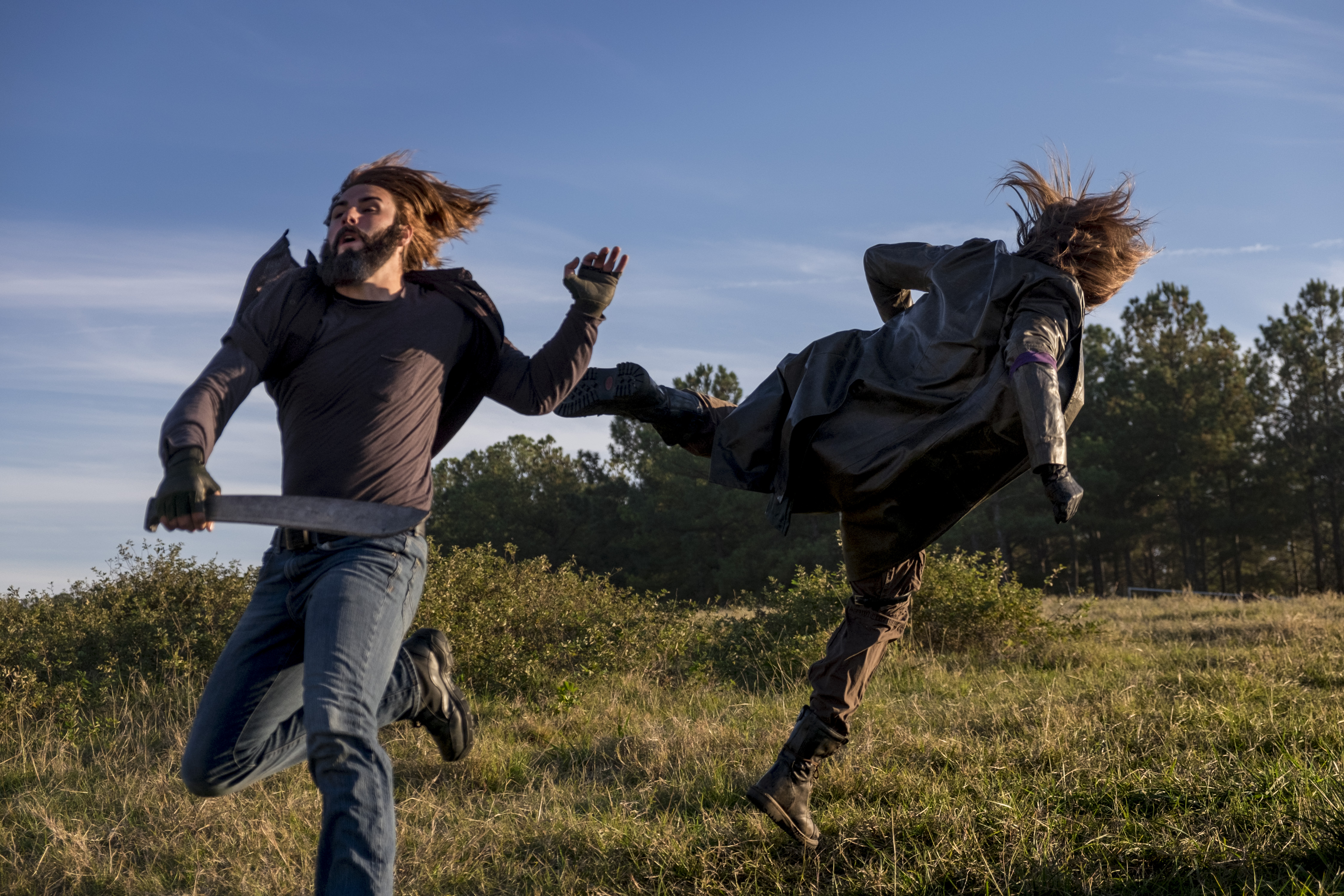 Rick thinks back to his best times with Carl and decides to take his advice of mercy. He instructs his people to save Negan while Maggie screams NO! and has to be held back by Michonne. "There's gotta be something after," Rick says. He then addresses the survivors and says Negan's way of doing things is over. He tells them to all go home where "the new world begins." Rosita asks Eugene about the Saviors' guns, and he admits to rigging them. She accepts it but punches him in the jaw for vomiting on her. Morgan gives up his armor to Carol and tells her to give it to Henry. Rick then breaks down at the tree but tells himself, "Let my mercy prevail over my wrath."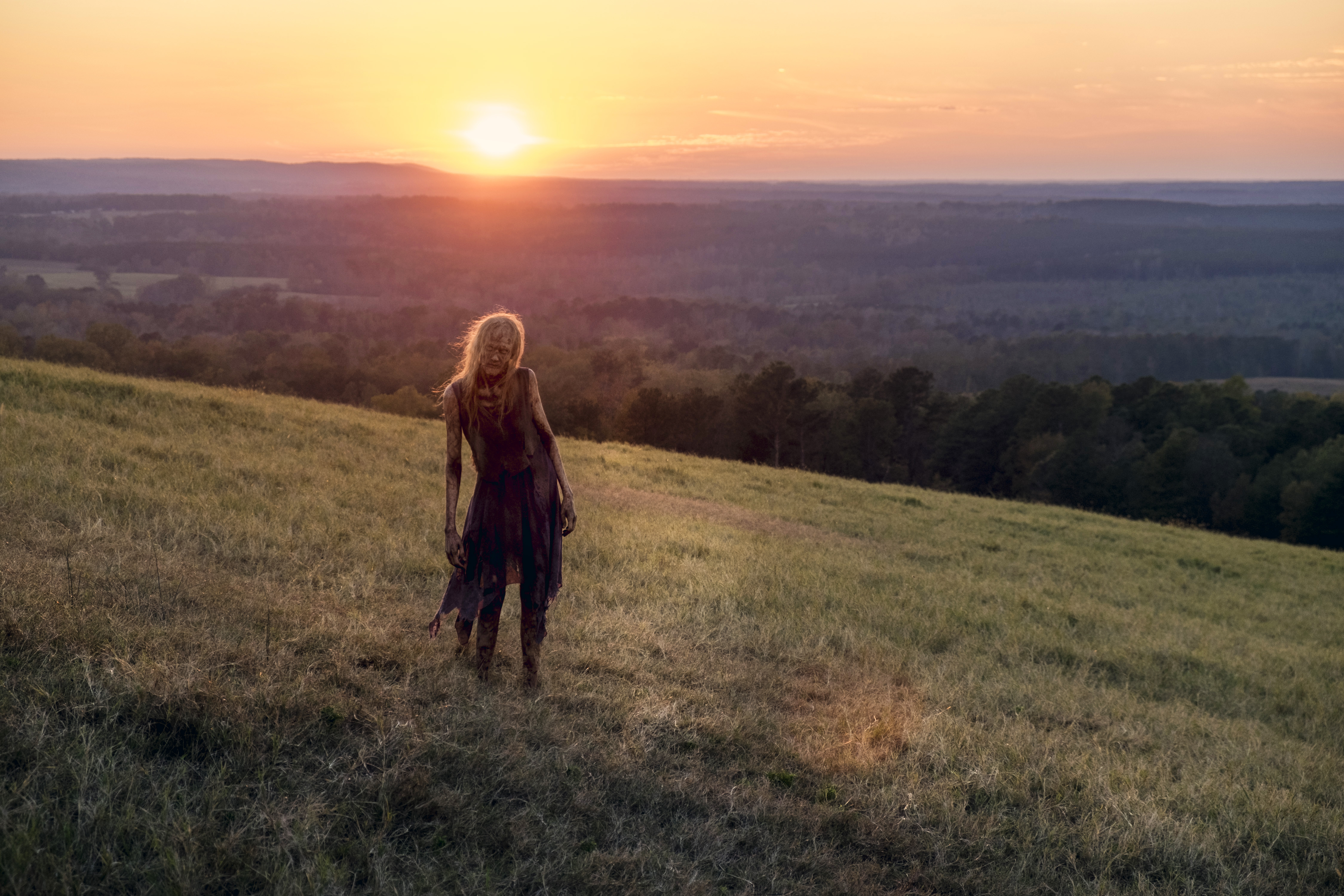 Back at The Hilltop, Alden asks Maggie if he can stay and help out while the other Saviors move back to The Sanctuary – she agrees. Daryl drives Dwight into the woods. Dwight accepts that he deserves to die but Daryl won't instead decides to give him a second chance. He tosses him the keys to his truck and tells him to keep driving to find his wife – if he ever shows up again he'll kill him.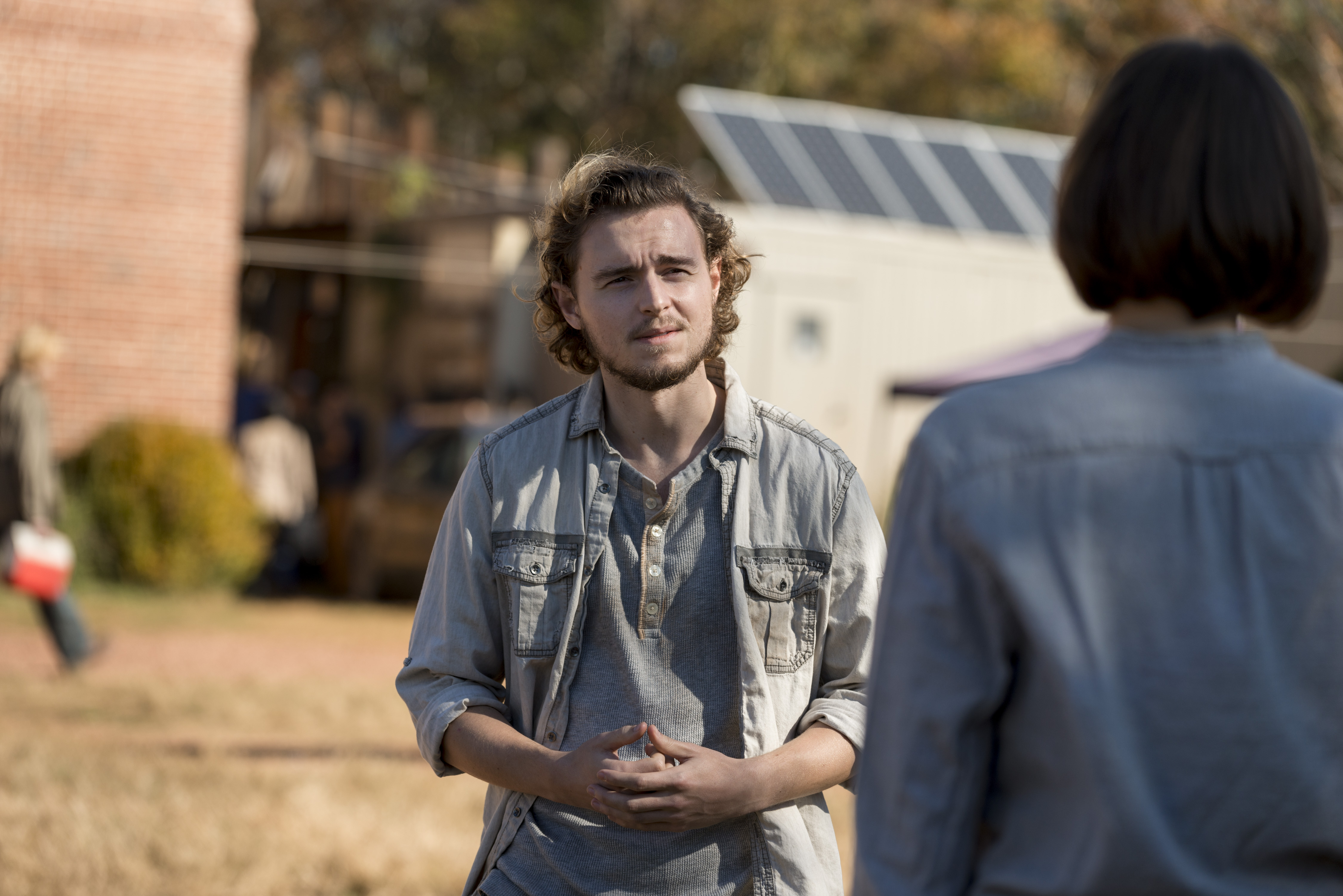 Morgan arrives at the junkyard to meet Jadis, who tells him to call her "Anne." Morgan tells her she's welcome to join his people at Hilltop but he's staying. Jadis allows it and leaves. Ezekiel, Jerry, Henry, and Carol return to The Kingdom while Maggie tells Jesus that Rick and Michonne were wrong to save Negan. "We're going to wait for our moment and then we're going to show him," she says ominously. Daryl overhears it and agrees.
Rick, Michonne, and Judith visit Carl's grave and then Negan's hospital bed. Michonne tells him he'll rot in a cell and be forced to witness them create a sustainable civilization. Father Gabriel watches people rebuild Alexandria and goes into the church, thanking God for saving him. Rick then reads his own letter to Carl, telling him how he discovered who he was being his father. The letter concludes as we get a flashback between Rick and Carl before the apocalypse.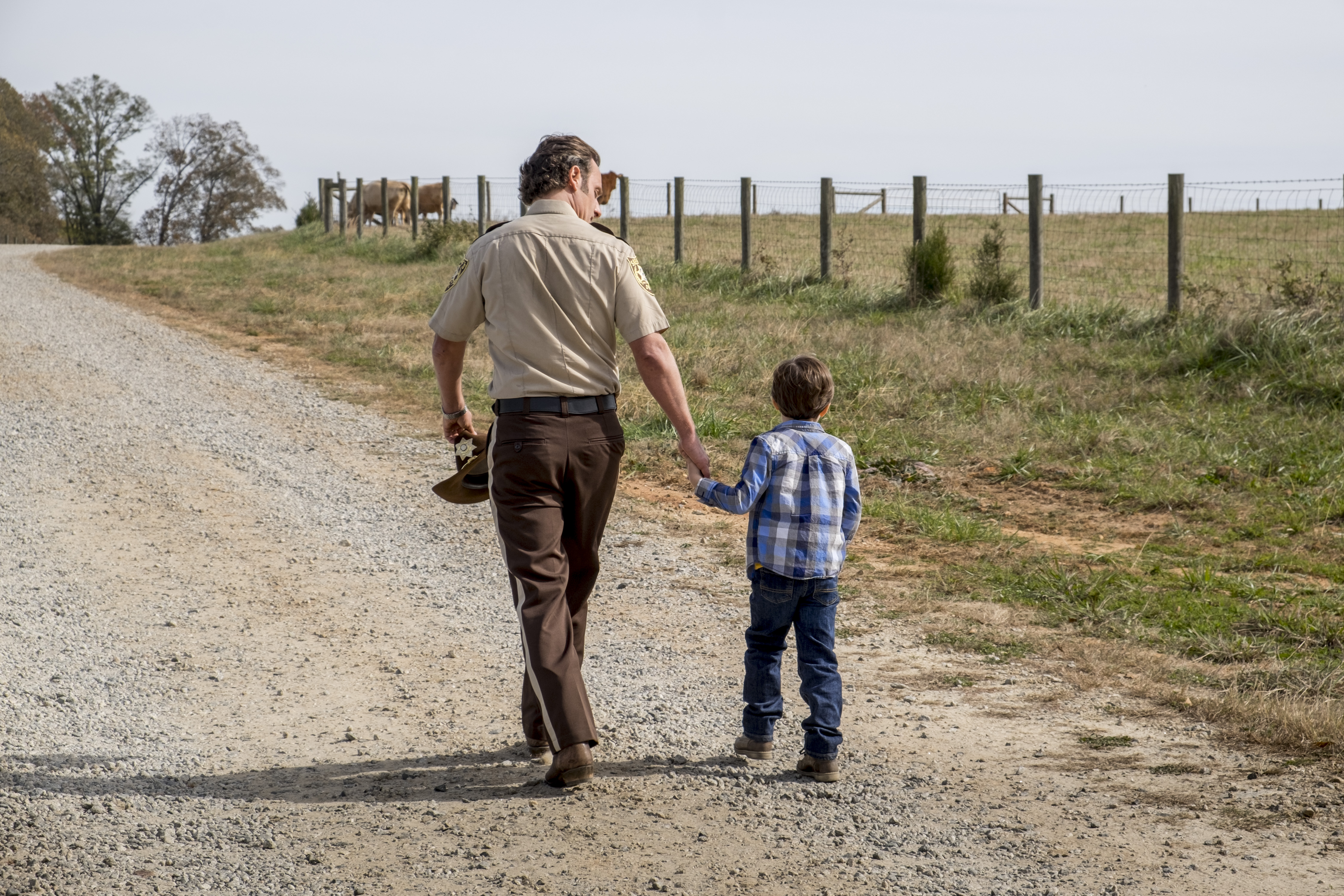 ---
What did you think of The Walking Dead Season 8 Finale? Did it wrap up the way you wanted? What are your predictions for Season 9? Tell us in the comments!