This week's shocking Mid-Season 9 Finale of The Walking Dead mixed around our rankings more than usual. Here's how the dominoes fell in our last character Power Rankings before the break.
---
1. Michonne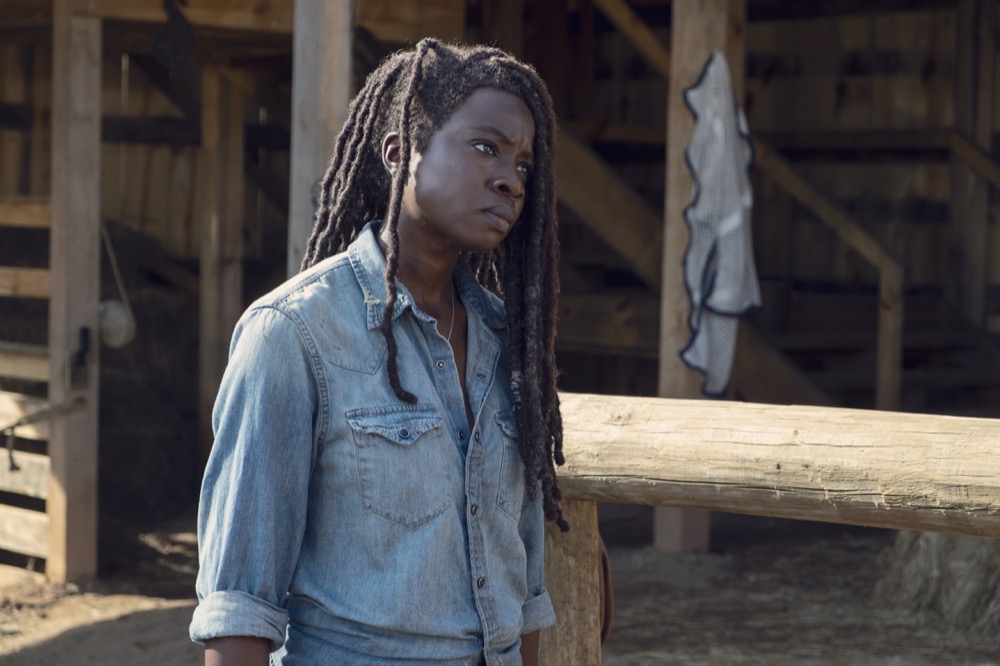 Notable Quote: "Kingdom is Kingdom. Hilltop is here, and Alexandria is there. And in between there's a whole lot of broken world, and we cannot pretend otherwise. We've gotta take care of our own now."
So much for a charter. Michonne definitively shut down the idea of sending a delegation to the Kingdom's fair despite Carol's pleading. Although they spoke vaguely about losing people, it's clear something happened during the six year time jump to make Michonne more protective of Alexandria than ever before. Still, that gives her enough power to keep the top spot.
---
2. Carol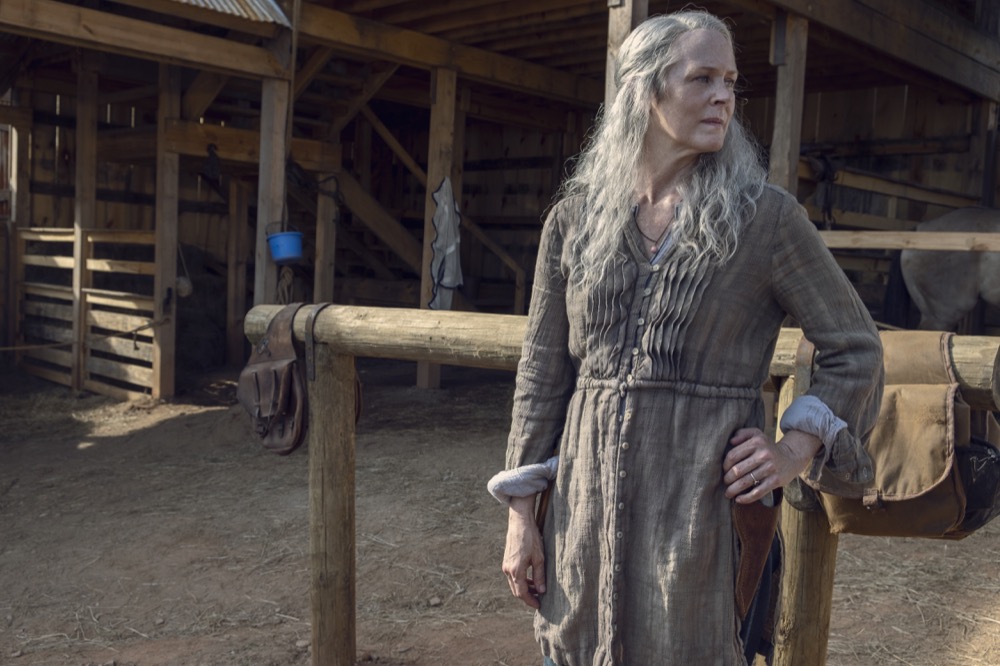 Notable Quote: "We really need this fair…I know what you went through, and I get why is this is hard for you. But we've all lost something. You and me, we both lost children. And we kept going for each other. We've always been a family."
It's rare to see Carol so vulnerable, especially when asking a friend for a favor. Even though she co-runs Kingdom with Ezekiel and couldn't convince Michonne to help Kingdom, Carol still maintains her power elsewhere (like over Henry and Daryl).
---
3. Daryl (+2)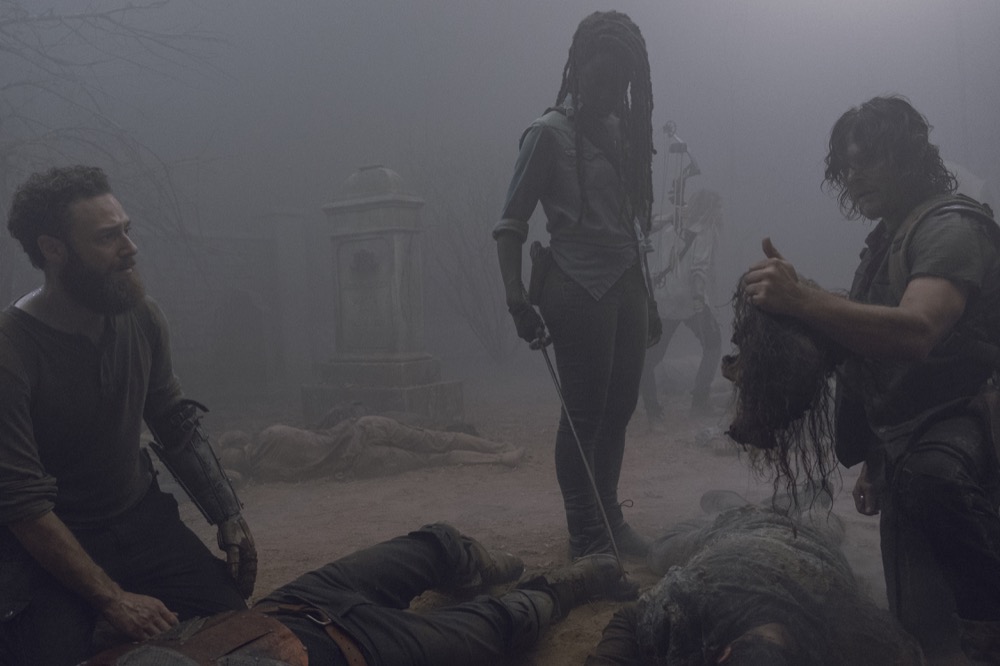 Notable Quote: "If anyone stays it's gonna be me. Hell, I'll probably beat you back."
Daryl's getting ranked above some of our community leaders because of the courage he displayed in the Eugene extraction mission. His tracking abilities, which are now enhanced with the addition of his dog, proved that he's still one of the most valuable characters in the apocalypse. Even though he wasn't able to save Jesus, he did eventually discover the secret of the whispering walkers…they're people wearing masks.
---
4. Tara (+5)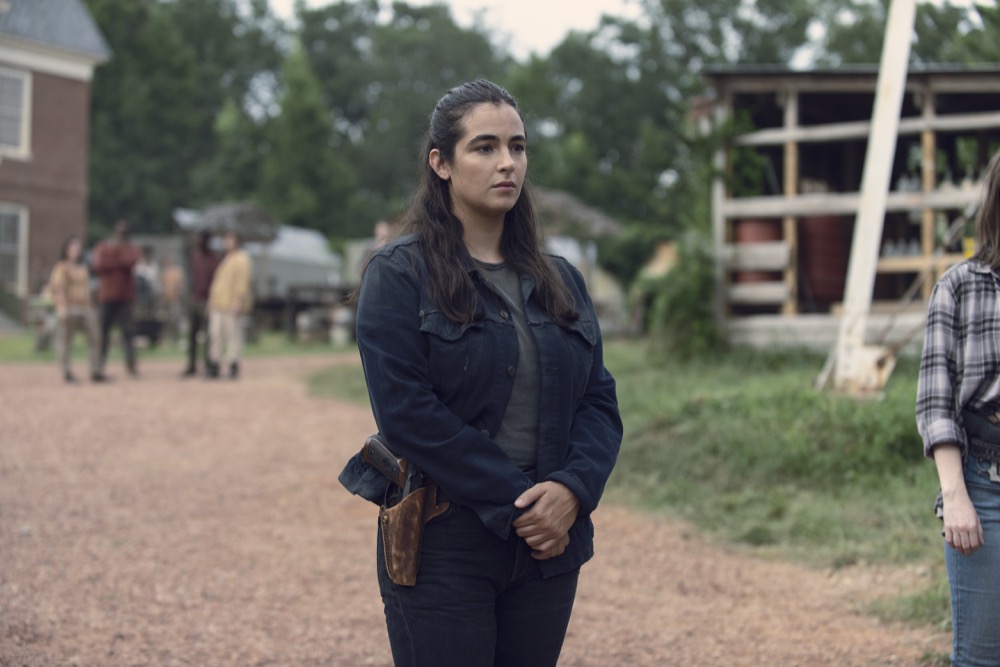 Notable Quote: (Sarcastically) "It's like the old gang's back together."
With Jesus gone we're shooting Tara up five spots as the new leader of Hilltop. Of course, Tara doesn't yet know about her fallen friend, but as we've seen in the previews for the second half she soon will. Even before Jesus' untimely demise, Tara seemed like more of a leader anyway. Her icy welcome to Michonne may have been harsh, but that's what leaders do when they want to be taken seriously. Tara is more than capable to take the reigns…at least for now.
---
5. Aaron (+2)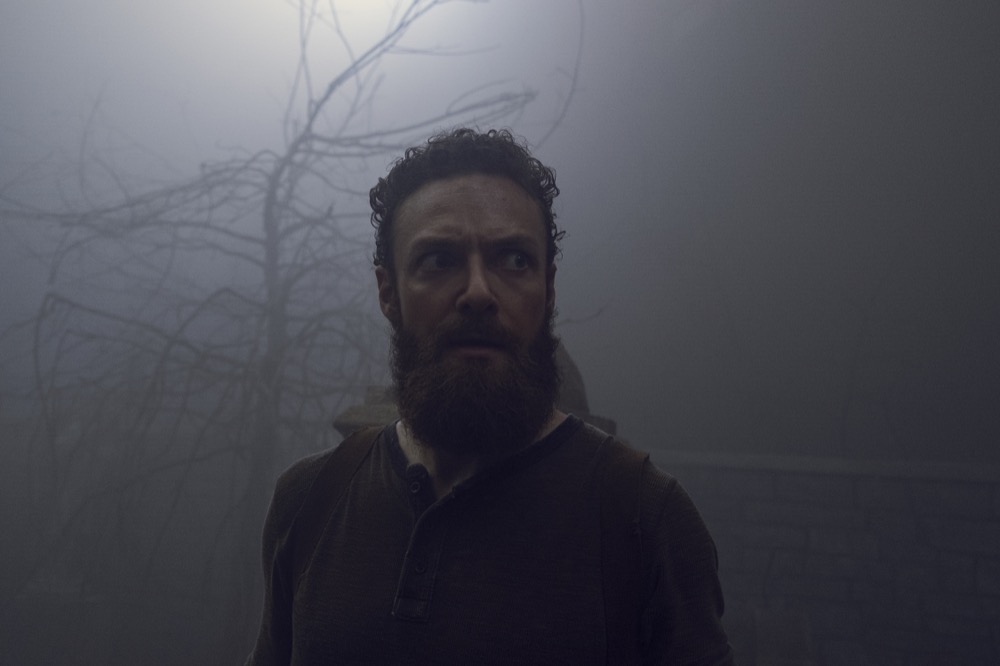 Notable Quote: "Nooooo!"
Aaron said more than this, but his Star Wars-esque reaction to watching his best friend die sums up his feelings at the end of the episode. As much as Aaron has suffered this season, it's clear he's one of the main players among our heroes.
---
6. Ezekiel (-2)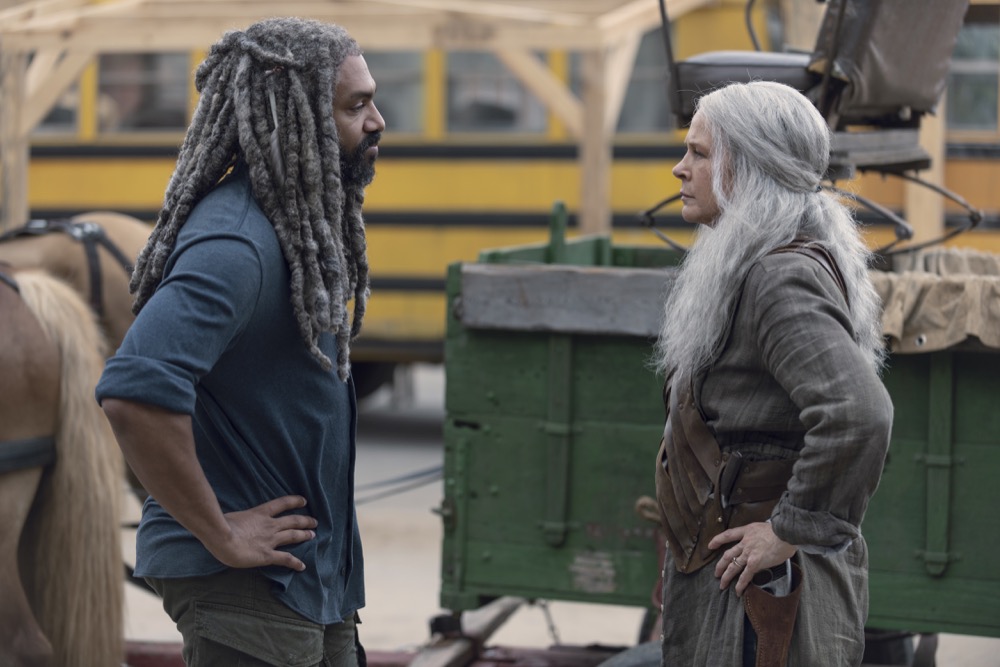 Notable Quote: N/A
Still haven't heard from Ezekiel since 906, so until we do we're moving him down a bit.
---
7. Father Gabriel (-1)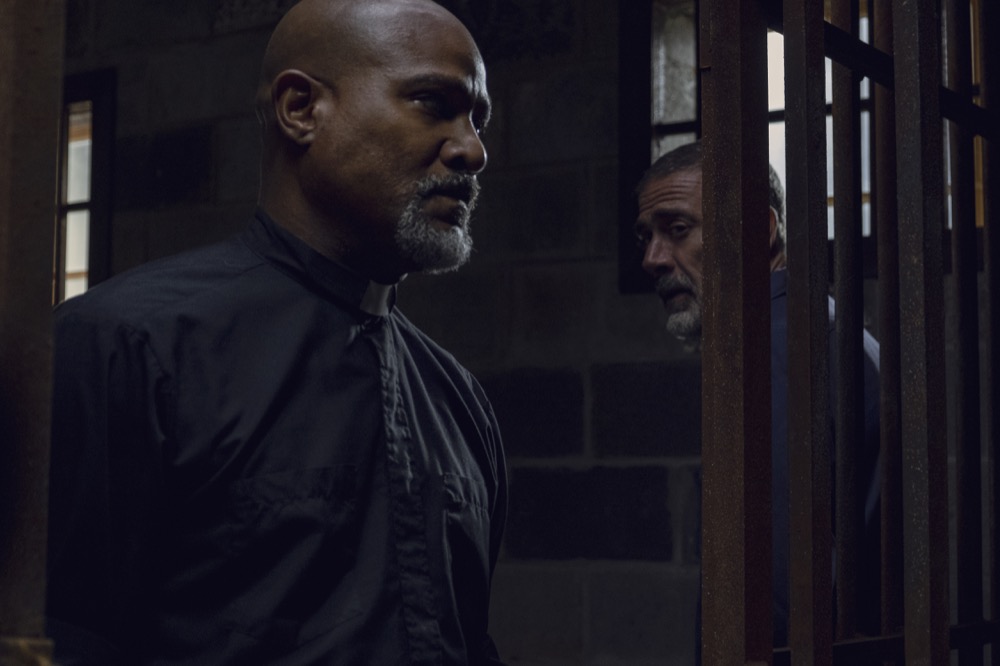 Notable Quote: "It's bad enough I have to clean up your shit, I shouldn't have to listen to it too."
Gabe had a rough outing this episode (not as rough as Jesus, but still not great). He had to spend time with Negan, pick up his shit, listen to rumors about his girlfriend (who's injured), and he MIGHT have accidentally let Negan escape from Alexandria. That last bit forces us to move him down a spot.
---
8. Siddiq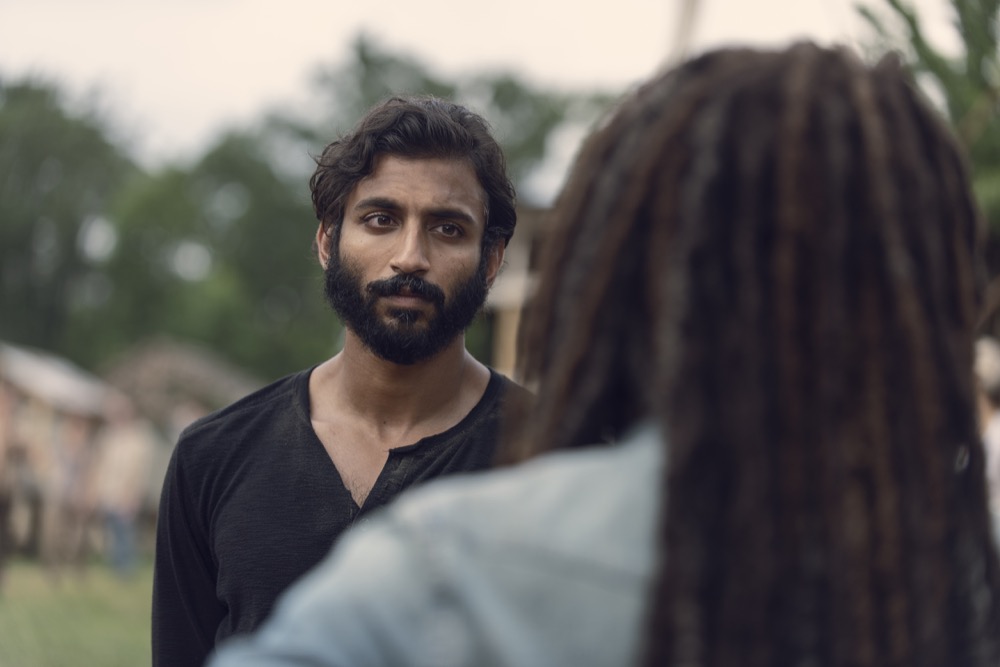 Notable Quote: "Hilltop is not a back channel, Michonne. We're talking about our friends here."
Siddiq proved again that he can be Michonne's moral anchor when dealing with others. That, combined with his skills as a doctor, earns him another spot on our Top 10.
---
9. Negan (+11)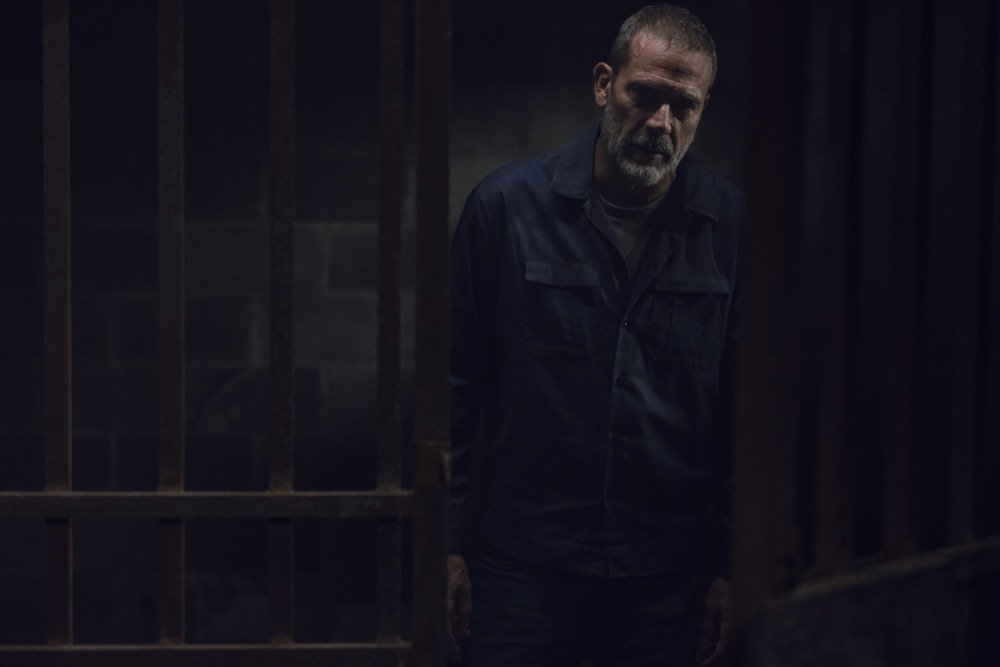 Notable Quote: "Funny thing about this window here? People stand out here and they talk, and it's like they don't even remember I'm here. Well that…that is when I get the really good shit."
Negan finally dug himself out of the bottom of our rankings when he "broke out" of his open cell. We can't tell you what's next for him, but a free Negan is a powerful Negan, hence his huge promotion.
---
10. Magna (+4)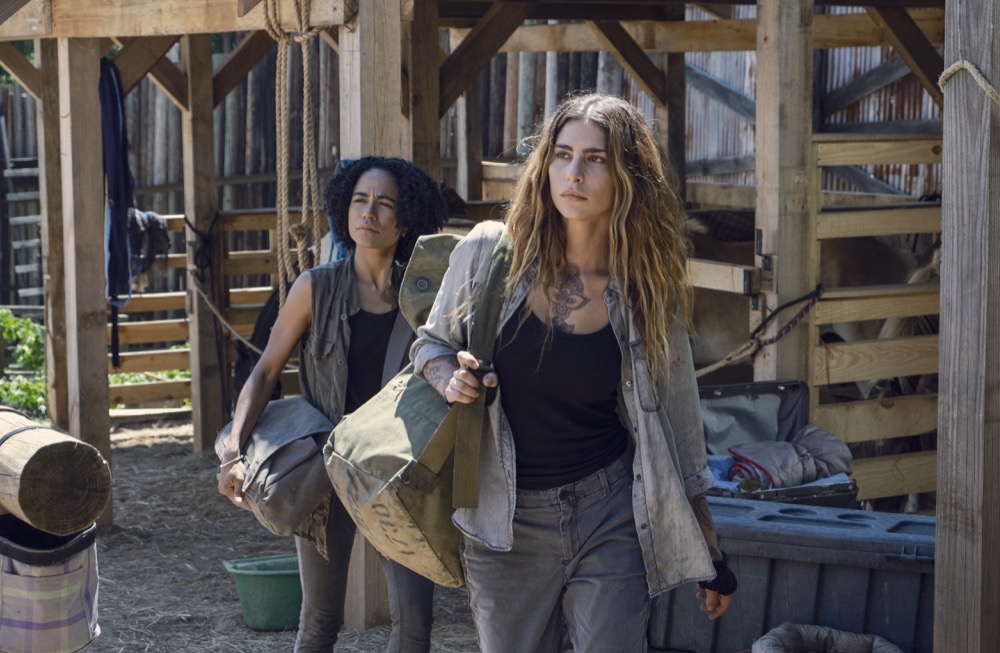 Notable Quote: "So the guy running things here calls himself Jesus. Sounds like a cult to me."
Magna talks tough but at least she can back it up. It was fun to see her and Yumiko kill walkers/Whisperers alongside Michonne, Aaron, Daryl, and Eugene. Hopefully Michonne finally realizes how valuable they are.
---
11. Yumiko (+4)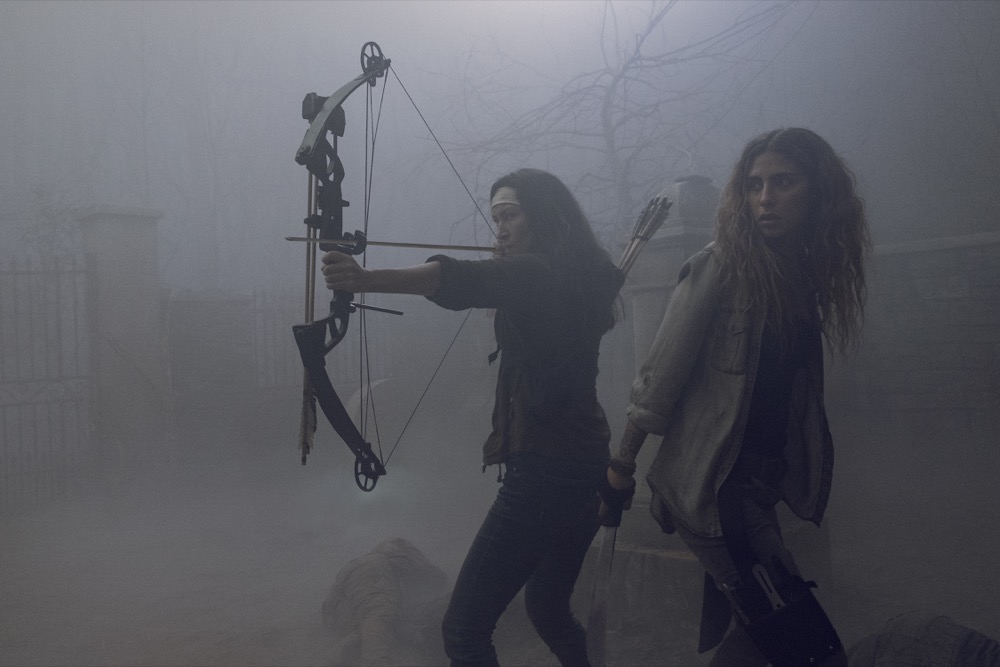 Notable Quote: "If we plan on staying a while, we should be thinking about how to prove our worth."
Same goes for Yumiko – watching her fight alongside her new friends was exciting to see (and a preview of more to come).
---
12. Rosita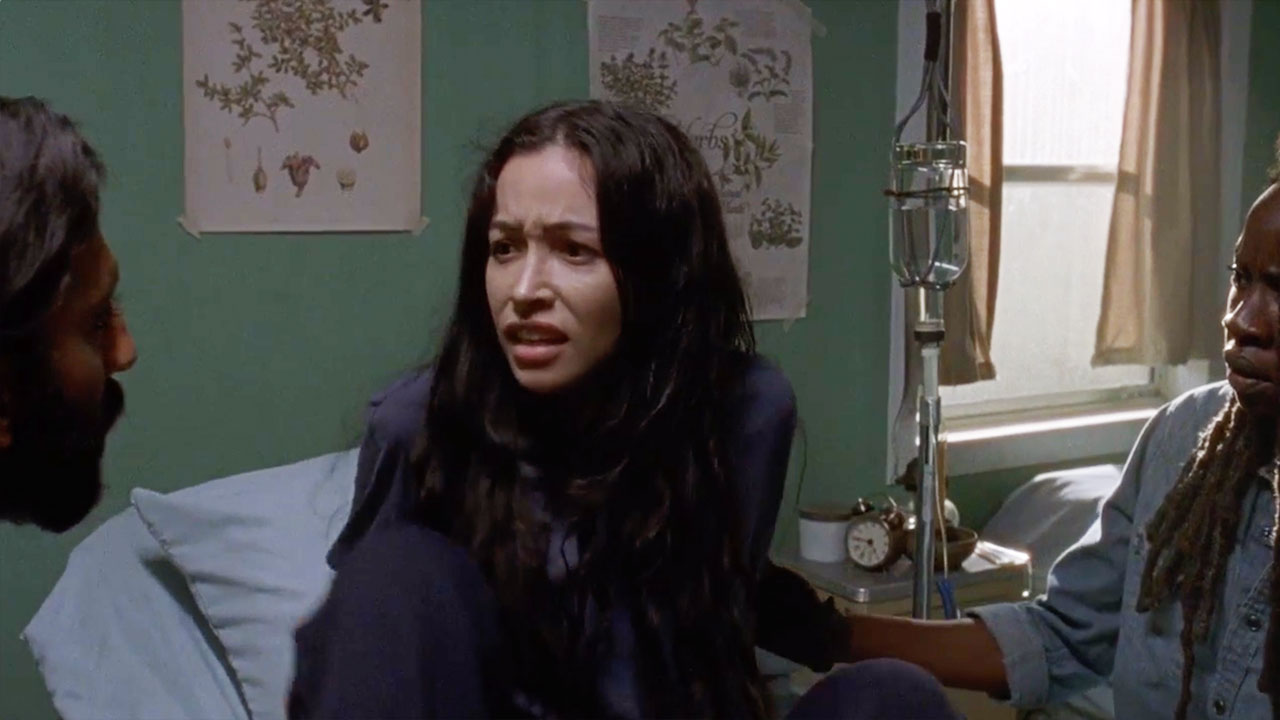 Notable Quote: "They're already out there? No, we have to help them….they have no idea what they're dealing with."
We're keeping Rosita at the 12 spot because her knowledge helped the others locate Eugene and the search party. Knowledge is power, y'all.
---
13. Judith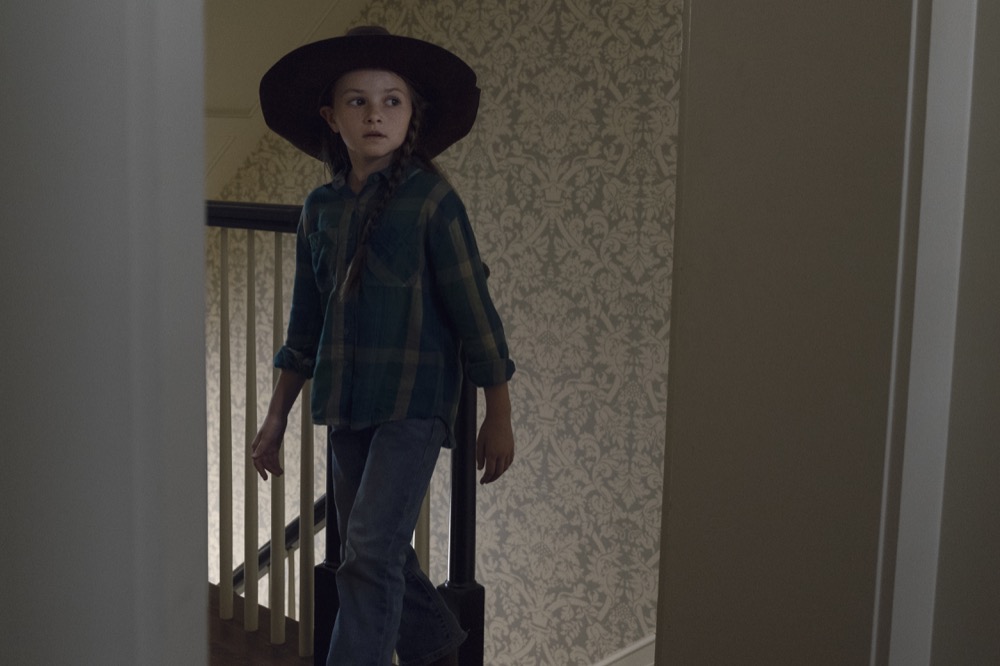 Notable Quote: N/A
This seems like a good spot for Judith. We haven't seen her since 906, but with Michonne away from Alexandria it's a safe bet she's running things.
---
14. Jerry (-4)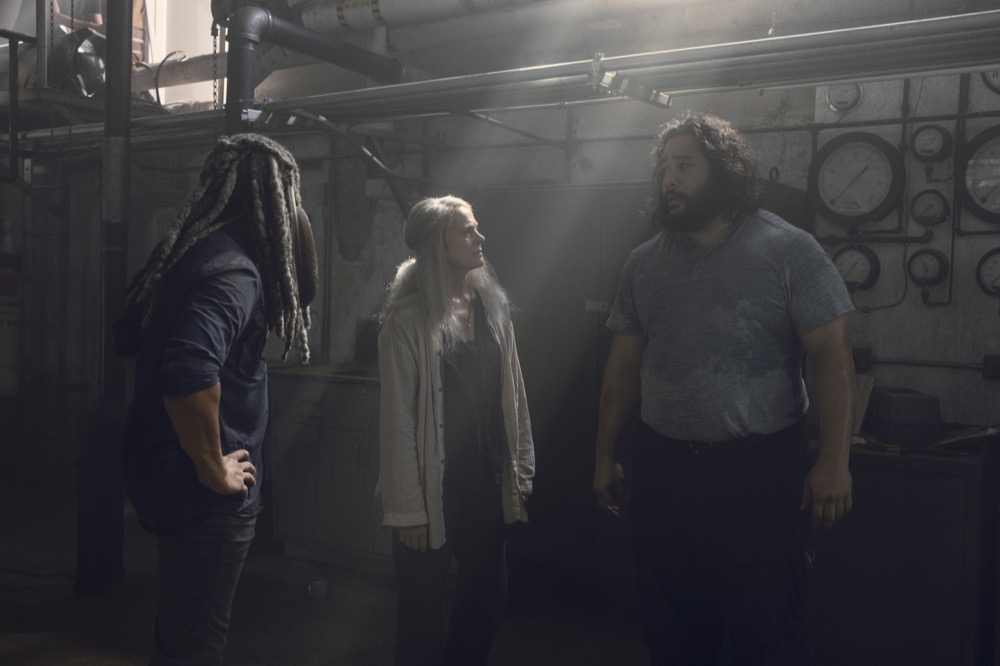 Notable Quote: N/A
Jerry, baby, we wish we could keep you high in our rankings but until we see more of you we gotta drop you down. (Expect to see more of him in the second half).
---
15. Alden (+5)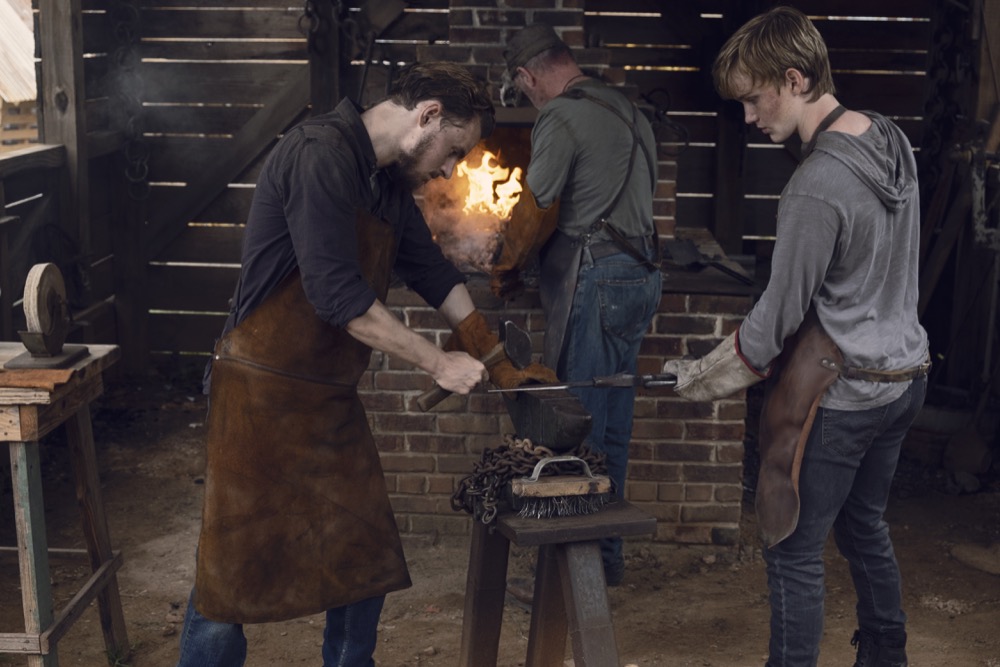 Notable Quote: "You can pick up their trail but you're not going to catch them before nightfall."
It was nice to see Alden again – his new relationship and blacksmithing hobby really help round out his character.
---
16. Enid (+3)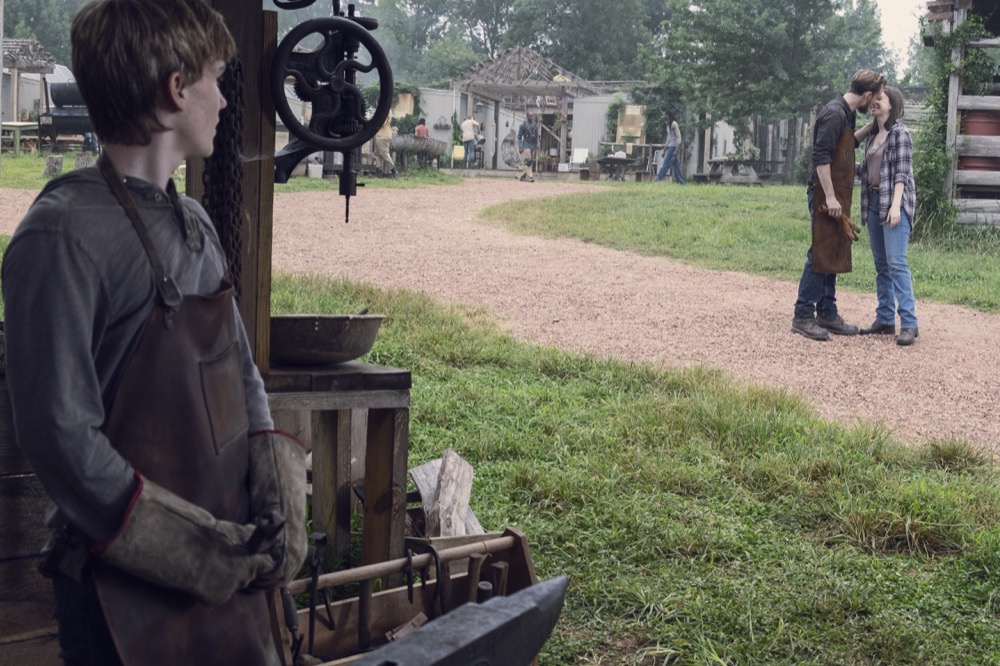 Notable Quote: "Well of course he is, maybe we should keep him and send you back to the Kingdom."
Also refreshing to see Enid after six years – looks like she's still killing it at Hilltop (and with Alden).
---
17. Kelly (-1)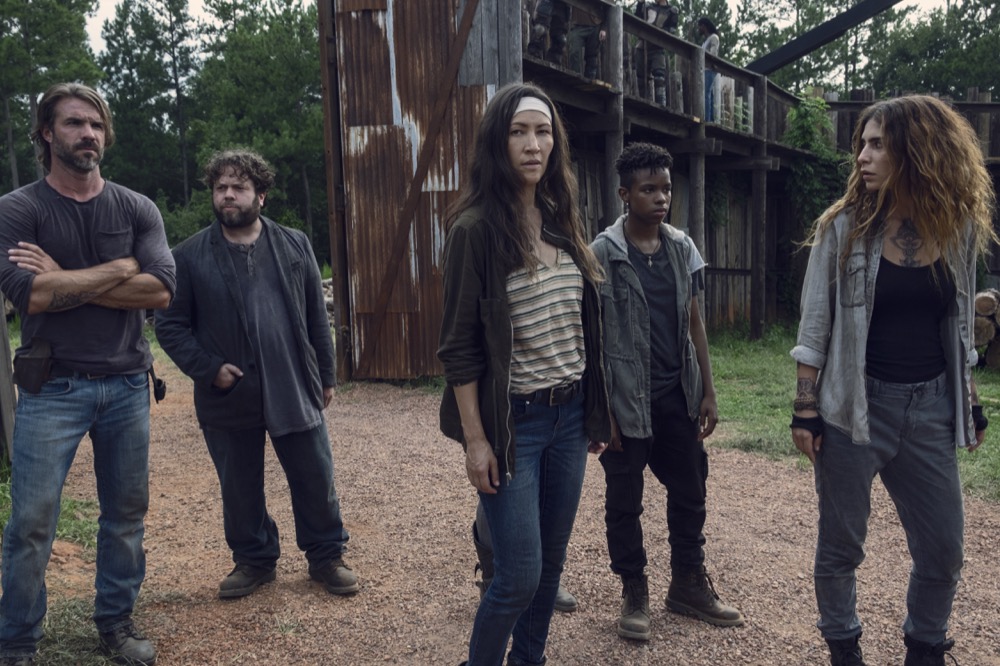 Notable Quote: "She says thank you."
Kelly was mostly quiet this episode, but we'll see more of her and her group later this season.
---
18. Connie (-1)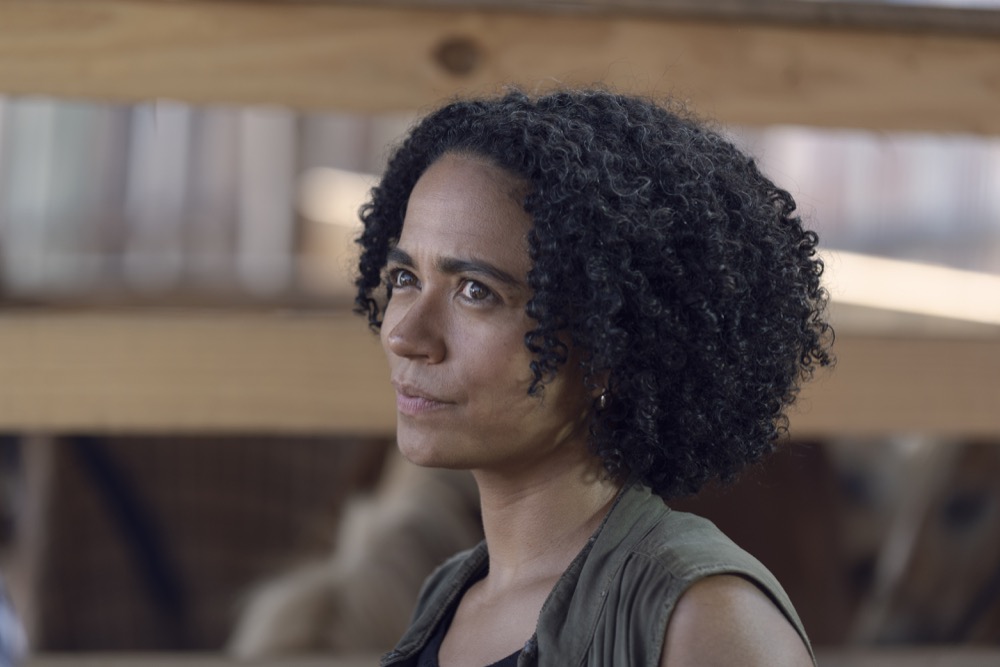 Notable Quote: "Pretty sure it's just a nickname."
Connie's only getting moved down because Negan shot up. Lots more to look forward to from her in the back half.
---
19. Eugene (-1)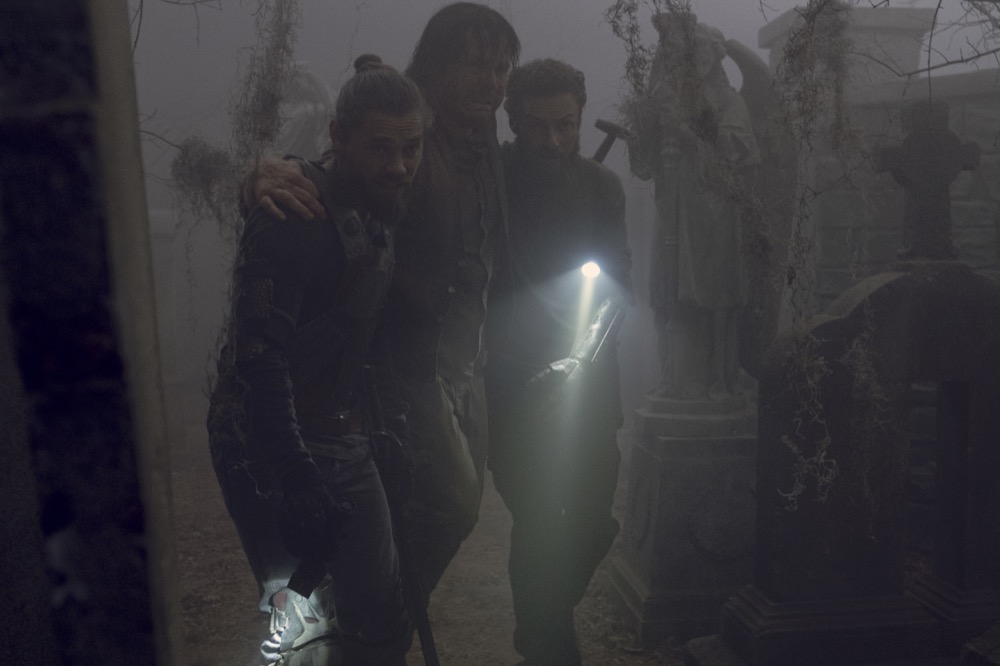 Notable Quote: "This wasn't a normal herd…when they passed us by we could hear them. They were whispering to each other."
Eugene may have been rescued but he's still in pretty rough shape. Plus, that mission ended up getting Jesus killed, and although that's not Eugene's fault, it is worth moving him down.
---
20. Luke (-1)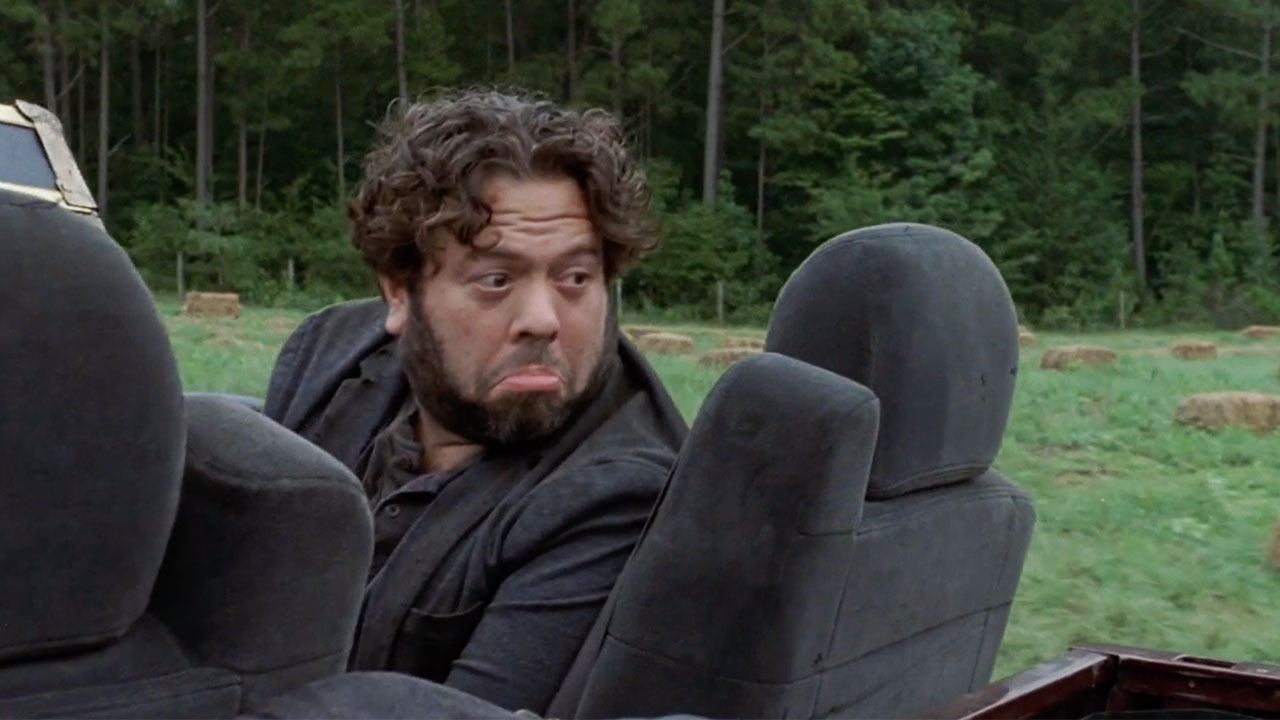 Notable Quote: "Hey…you guys see this?"
As a member of Magna's group Luke definitely deserves to be in the rankings, but until we see more from him we're keeping him low on our list.
---
21. Henry (-10)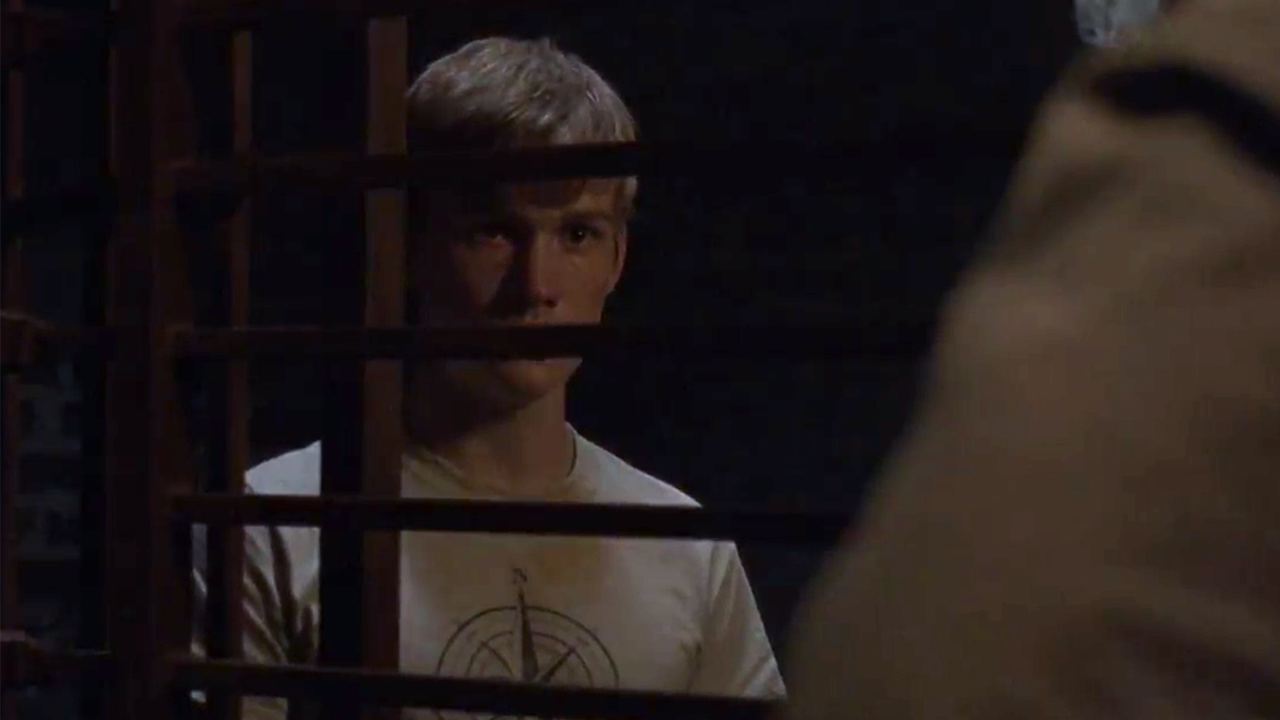 Notable Quote: "I know I screwed up, but people back home are counting on me. My parents are counting on me."
Oh Henry, Carol was completely right about you. We can't blame you for your idealistic nature/textbook only child syndrome, but come on. You're just going to chill in a ditch…with a walker…past curfew…and then come crying back home? Get it together dude. Also, you were like 8 last time Enid saw you – get a grip.
---
Out of The Rankings: Jesus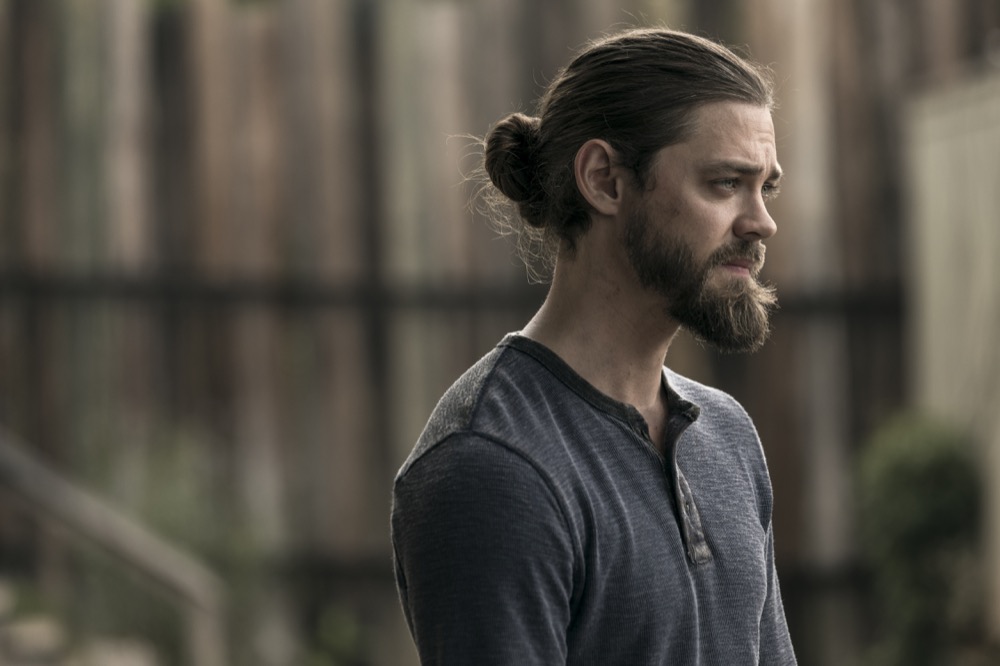 It's always tough to lose a main character, especially someone as charismatic and acrobatic (charisbatic?) as Jesus. He was first introduced in Season 6 when he ambushed Rick and Daryl. After getting captured, he eventually earned their trust and took them to Hilltop, a small community barely scraping by with an incompetent leader. He allied himself with Maggie in the darkest time of her life and, after helping defeat Negan and the Saviors, helped build the Hilltop into the thriving survival town it is today. You'll be missed, Jesus.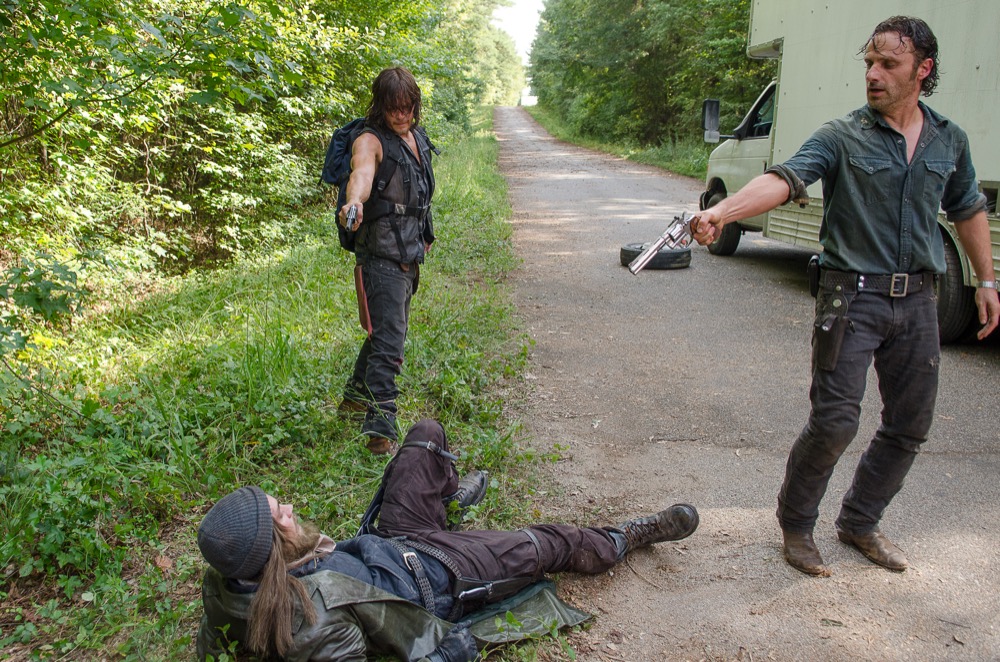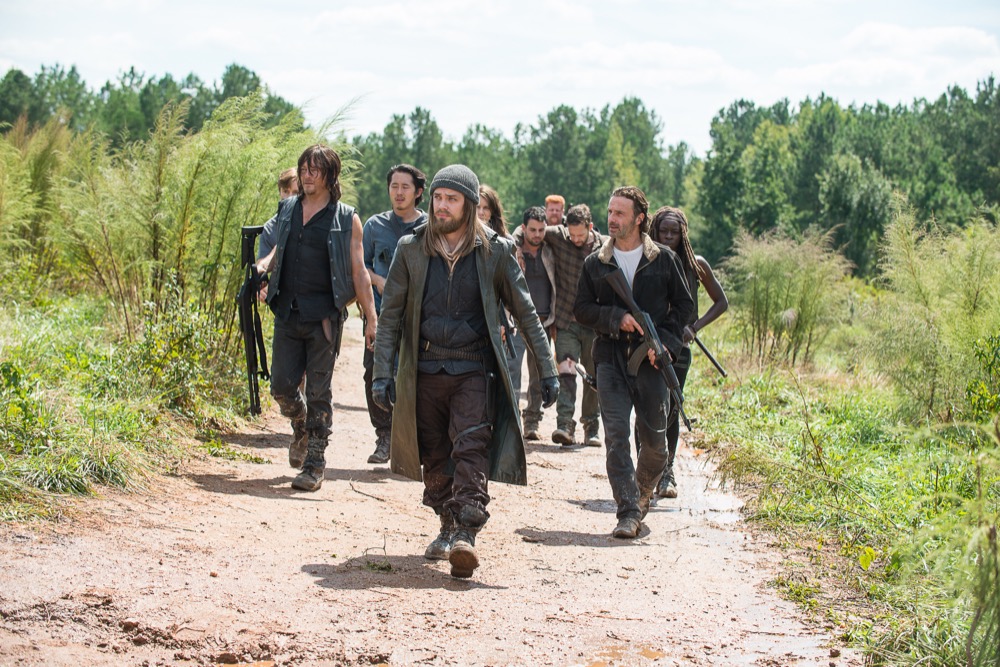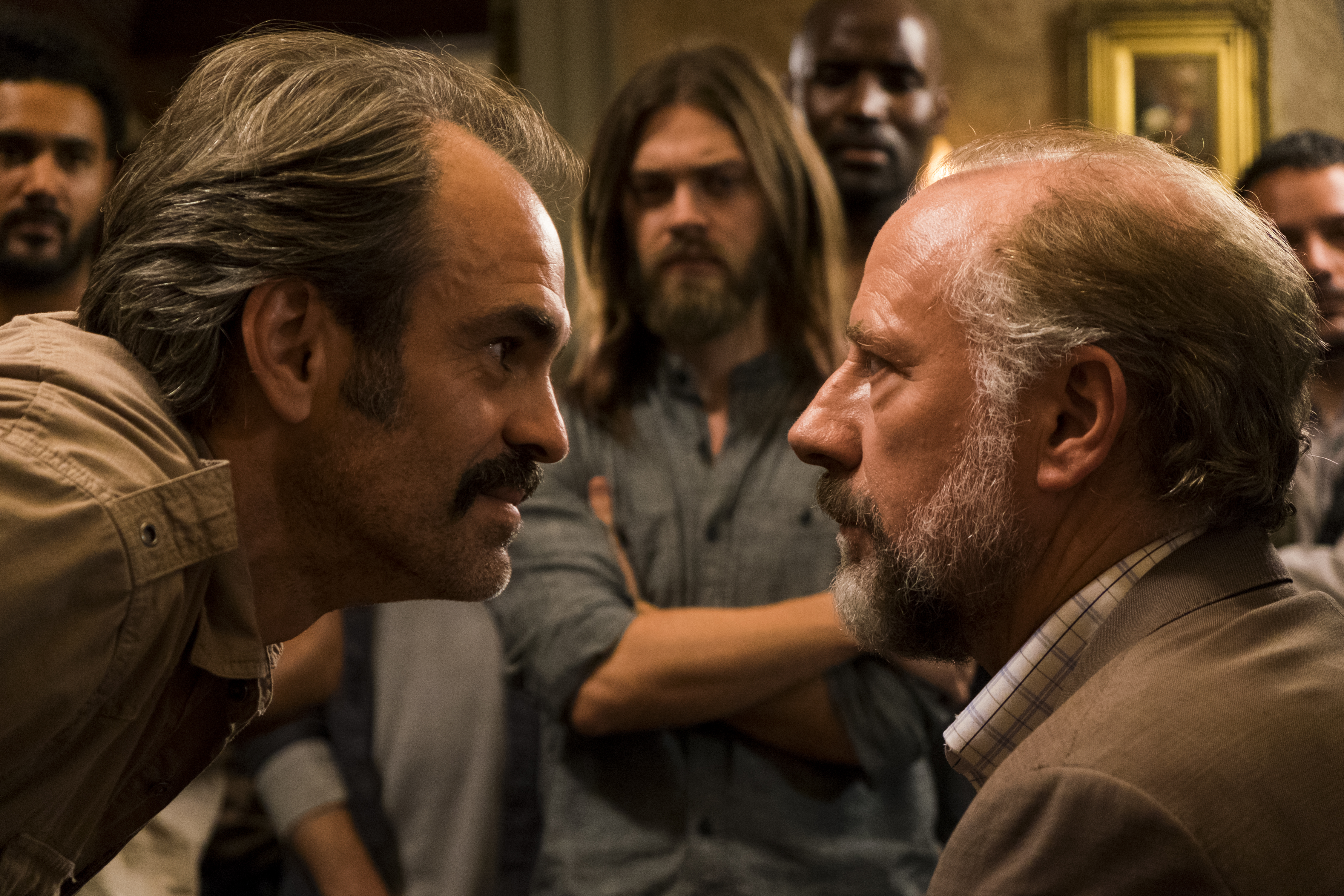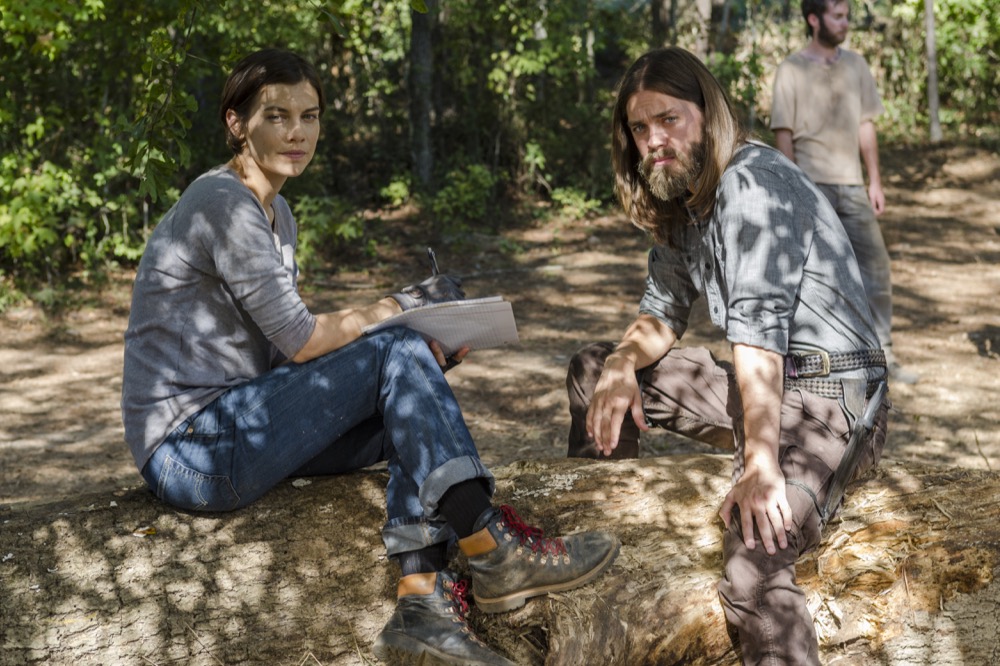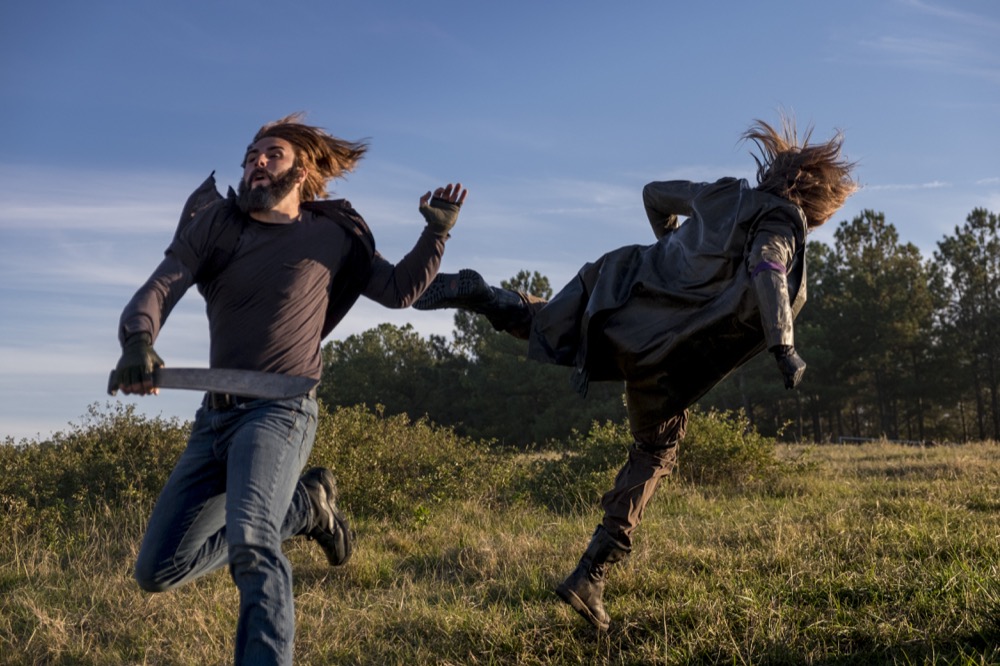 ---
On The Bubble: Diane, Earl, Laura, and Henry's teenage Hilltop friends
---
That wraps up our character Power Rankings for Week Eight of The Walking Dead Season 9! Let us know in the comments if you agree with our list and make sure to keep it here at Skybound over the hiatus for more content!