"Warning Signs"
A group of walkers feast on a body in a field – it's Justin, the Savior captured at the end of last episode. He re-animates and meanders past a building with the words "Final Warning" painted on the side. The next morning, Rick takes a stroll through Alexandria before returning to see Michonne. He thanks her for being amazing and suggests they find other ways of building for the future – obviously suggesting they have a baby.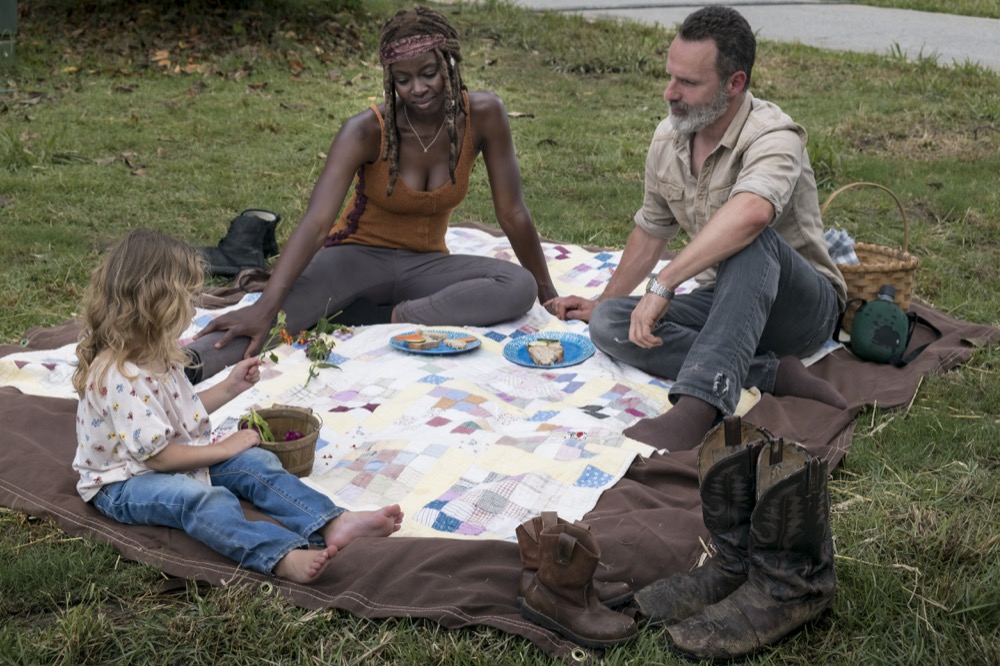 Maggie and Kal get stopped on the road by some Saviors, who question her about their missing people. One of the Saviors, Judd, steals a tomato out of the back and takes a large bite. Maggie says she'll mark him down for it while the other Saviors let her pass. Suddenly, they notice a turned Justin stumbling onto the road. Rick and Michonne adorably play with Judith in Alexandria before receiving news from their people that Justin has been found dead.
Furious with the news of Justin's death, The Saviors nearly come to blows at the camp with Rick's people. Alden promises they'll get to the bottom of it when suddenly Mud punches Alden in the face. Carol and the others draw their guns while The Saviors openly speculate that either Daryl or Anne are the culprits. They grab axes to retaliate when Rick rides in the middle of the group with his gun drawn and warns everyone to back off.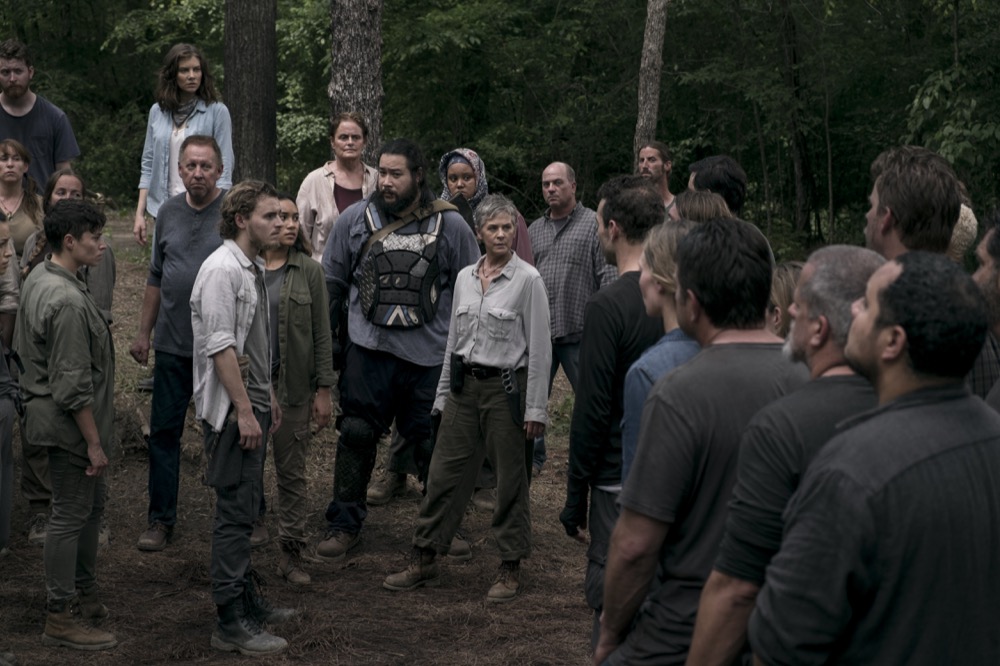 After they disperse, Rick questions Father Gabriel on where Anne was last night when Justin disappeared. Gabe vouches for her but Rick still asks him to keep an eye on her. Alden asks Rick if some of the Saviors can receive guns but Rick says they need to figure out what happened first. Maggie asks Rick who he thought killed Rick, and he looks at Daryl.
Gabriel tells Anne about Rick's suspicions and asks if she knows anything about Justin's disappearance, but she deflects. Rick then confronts Daryl about Justin, suggesting he might have been shot with an arrow or bolt. "If I was going to kill him, I'd a done it in plain sight," he counters before saying the Saviors don't deserve to have a new beginning.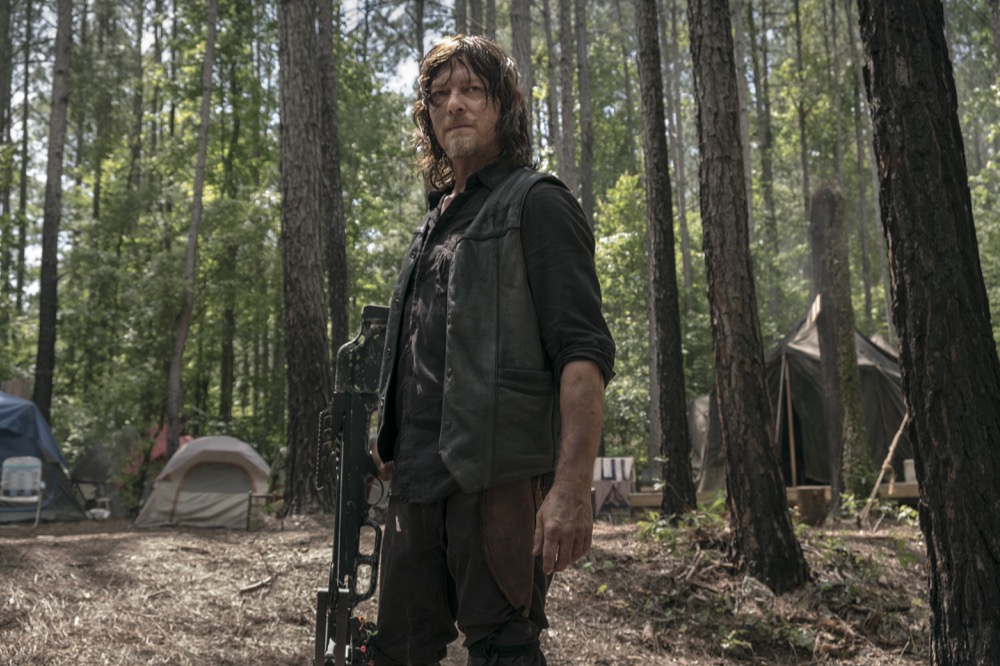 Maggie and Cyndie head to a dilapidated house in the woods with a noisy roof which has attracted a small group of walkers. Maggie distracts them as Cyndie investigates. Another group of walkers break out of the barred-up front door and Maggie runs over to kill them. Cyndie nearly gets bit until Rick, Daryl, and Rosita arrive to save her. They check on Beatrice over the walkie but receive no response, so they try to find her. They locate her unconscious in the woods – when she comes to she tells them she was attacked from behind and that Arat is missing. Later, Rick implores his team to find Arat before the Saviors lose it again.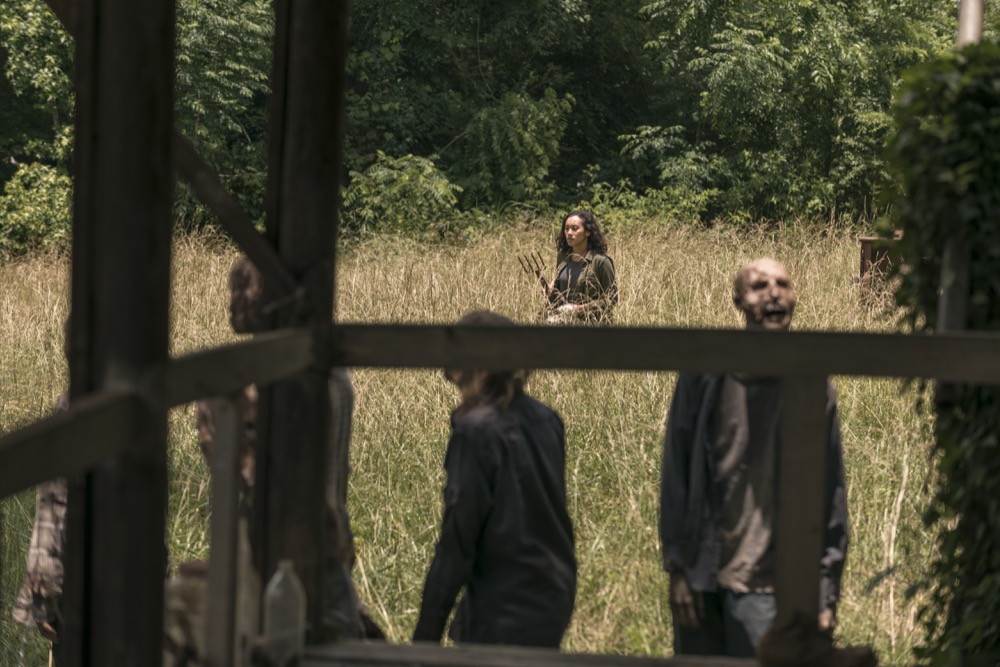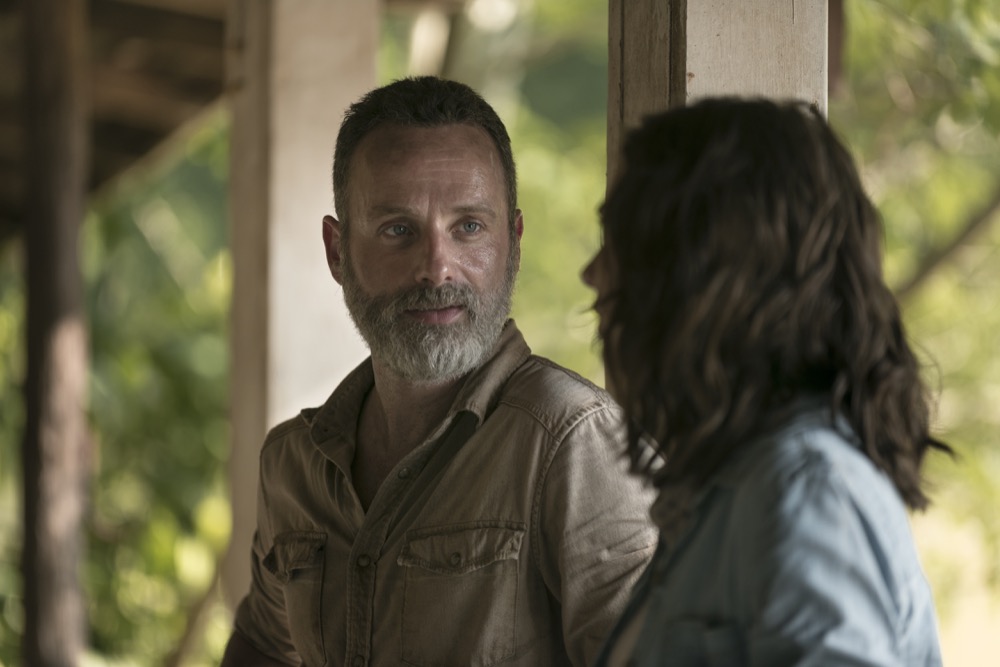 The next day, Rick and Carol pair up to search for Arat; Rick says he's constantly tempted to kill Negan but stops himself by reminding himself to build life, not take it. Elsewhere, Maggie admits to Daryl that what Rick's doing is right for the future. They find a walker with an arrow in it and Daryl says, "I know who took Arat."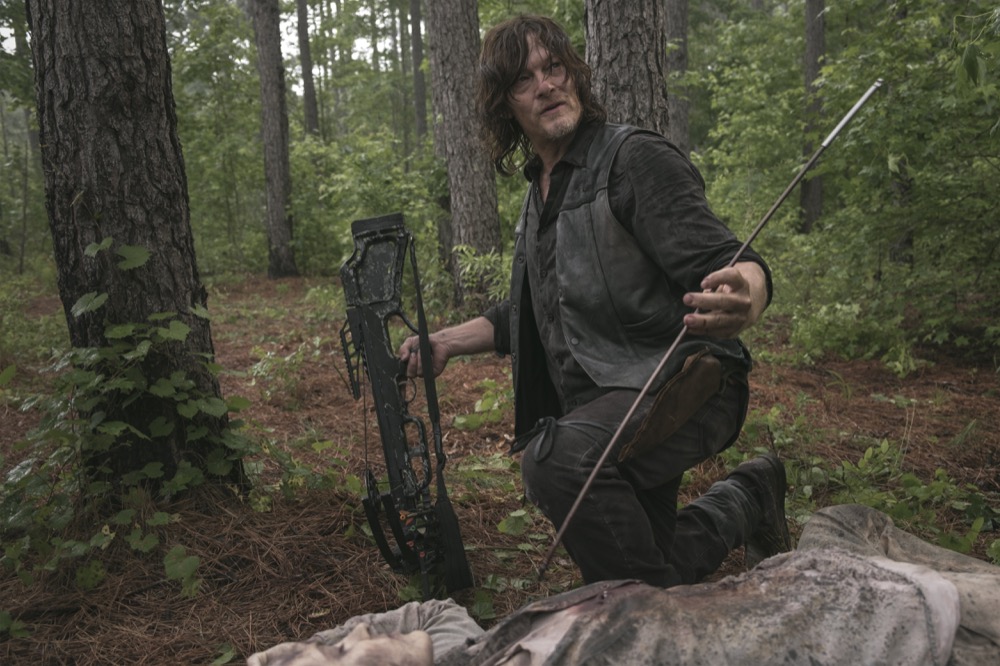 That night, Anne returns to walkie the stranger with a helicopter. He asks her if she has an "A or a B." She claims she's paid her dues but they say for their deal to be on she'll need an A, and she promises them one tomorrow. Suddenly, Father Gabriel appears behind her and asks who she was talking to and if she had anything to do with Justin. Anne admits she's been trading people for supplies and she was planning to trade Gabe and Rick as well. She asks him to leave with her to a new place that's much further away, and he can't tell anyone. Gabe says he has to tell Rick, she says, "All this time, I thought you were a B," before knocking him out with her walkie.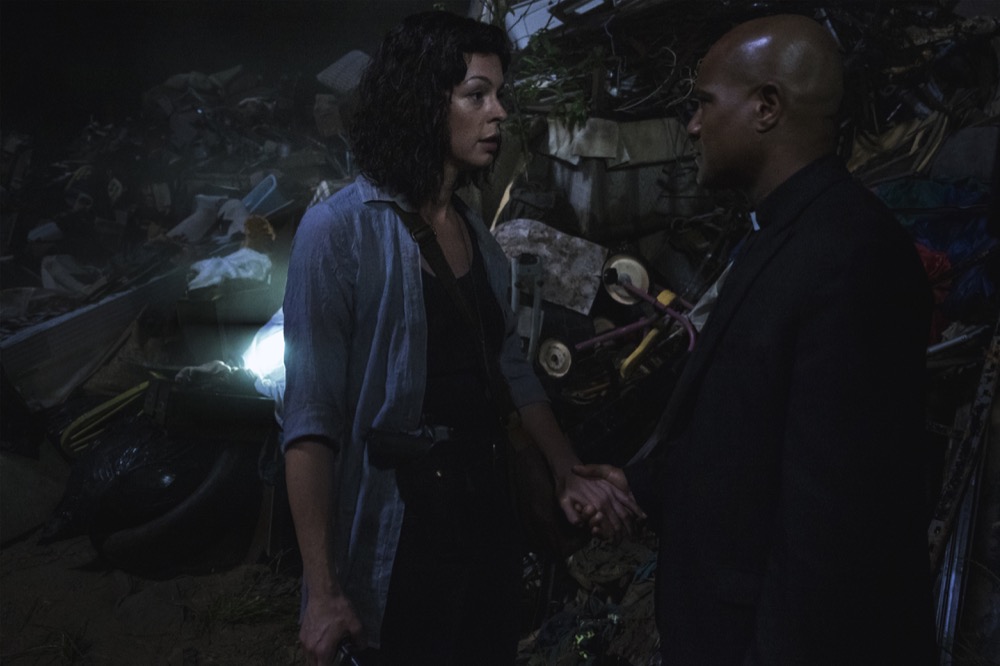 Carol gets ambushed by Mud and another Savior. Mud holds Carol at knifepoint when Rick shows up with a gun pointed at his head. Mud explains to Rick that this is about getting their guns back before leaving for good. Carol sneakily pulls a knife out of her sleeve and stabs him in the shoulder while Rick forces the other one on his knees.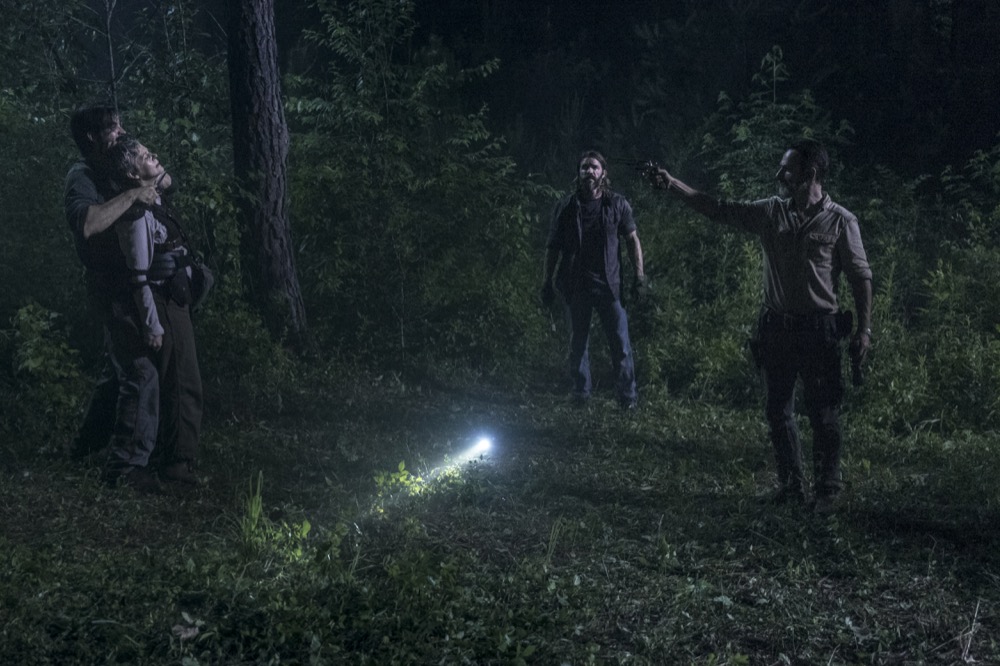 Elsewhere, Daryl and Maggie arrive at the "Final Warning" building to find Beatrice and Cyndie holding up Arat. Cyndie emotionally recalls how Arat and the Saviors wiped out her people. Arat claims it was between that and death but Cyndie reminds her how cruel she was when she killed her mother and brother. Daryl and Maggie walk away as Cyndie stabs Arat through the back of her head. The next morning, the Saviors leave the campsite for good as Maggie tells Daryl they gave Rick's way a chance, but it's time to find Negan.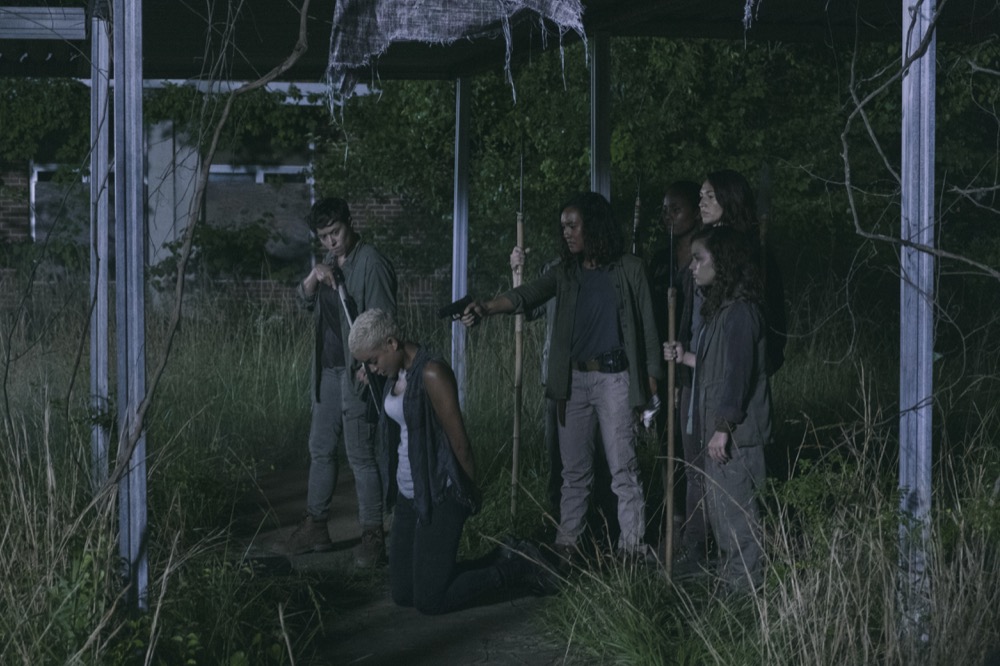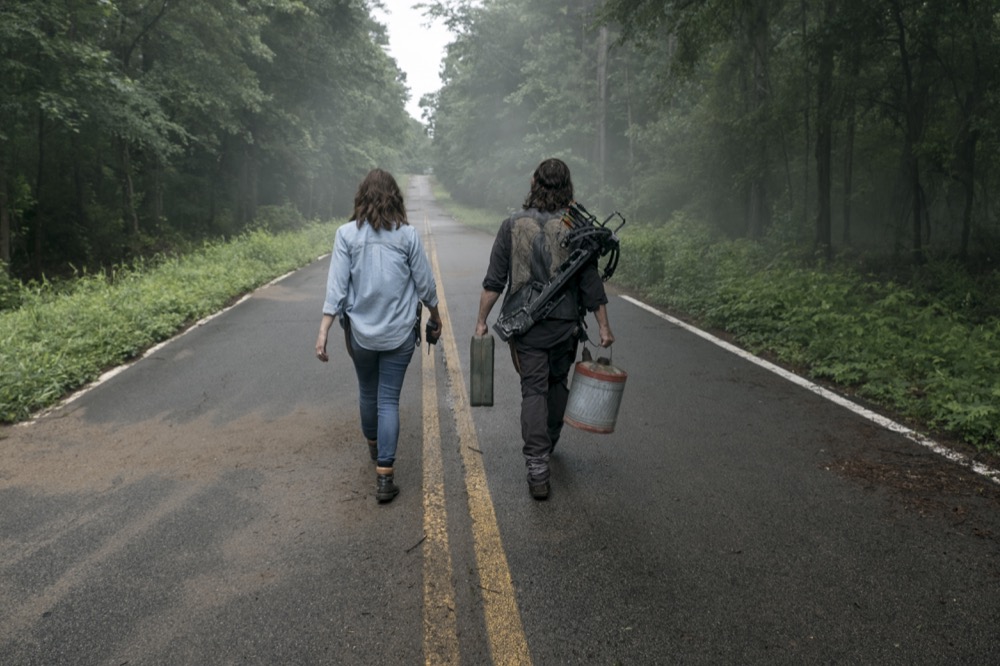 ---
What did YOU think of tonight's episode? What's next for Maggie and Daryl? What about Anne and Gabe? Let us know in the comments!