"The Tower"
The woman in pink assures Eugene, Ezekiel, and Yumiko she's harmless, but then asks if they're real or a hallucination. Convincing herself they're real, she introduces herself as Juanita Sanchez, or Princess (because 'Queen' makes her seem "old and pretentious"). The gang returns the favor but warns they can't stay because they have somewhere to be. She tries to prove her helpfulness by unloading her machine gun on some walkers, which causes the gang's horses to flee. "Sorry about that," Princess says.
A little later, Eugene and Ezekiel convince Yumiko to trust Princess (for now). She reluctantly agrees and asks Princess to surrender her gun in exchange. Princess weighs the pros and cons out loud to herself and eventually relents. "I know where to find more guns anyway," Princess says, before leading them towards a garage of vehicles. Meanwhile, Beta and his new horde arrive at Alexandria.
The Alexandria/Hilltop/Oceanside/Kingdom survivors hole up in an abandoned hospital in DC while Daryl tries reaching Michonne on radio. Back in town, Beta realizes the town is empty, but little does he know Alden and Aaron are in the windmill keeping tabs on him. Fed up, Beta commands his people to leave.
Judith finds Lydia playing with a cat and gives her condolences. "Not everyone gets to have a mom like yours," Lydia says, causing Judith to well up and leave. Carol and Kelly follow Luke outside while Daryl finds Judith killing walkers in the woods. She confesses she hates it in the building and convinces him to let her shadow him instead. Elsewhere, Beta nearly kills one of his own for accidentally calling him Alpha when he suddenly hears voices. He spares the woman and marches on as Aaron and Alden radio the others to warn they're headed to Oceanside.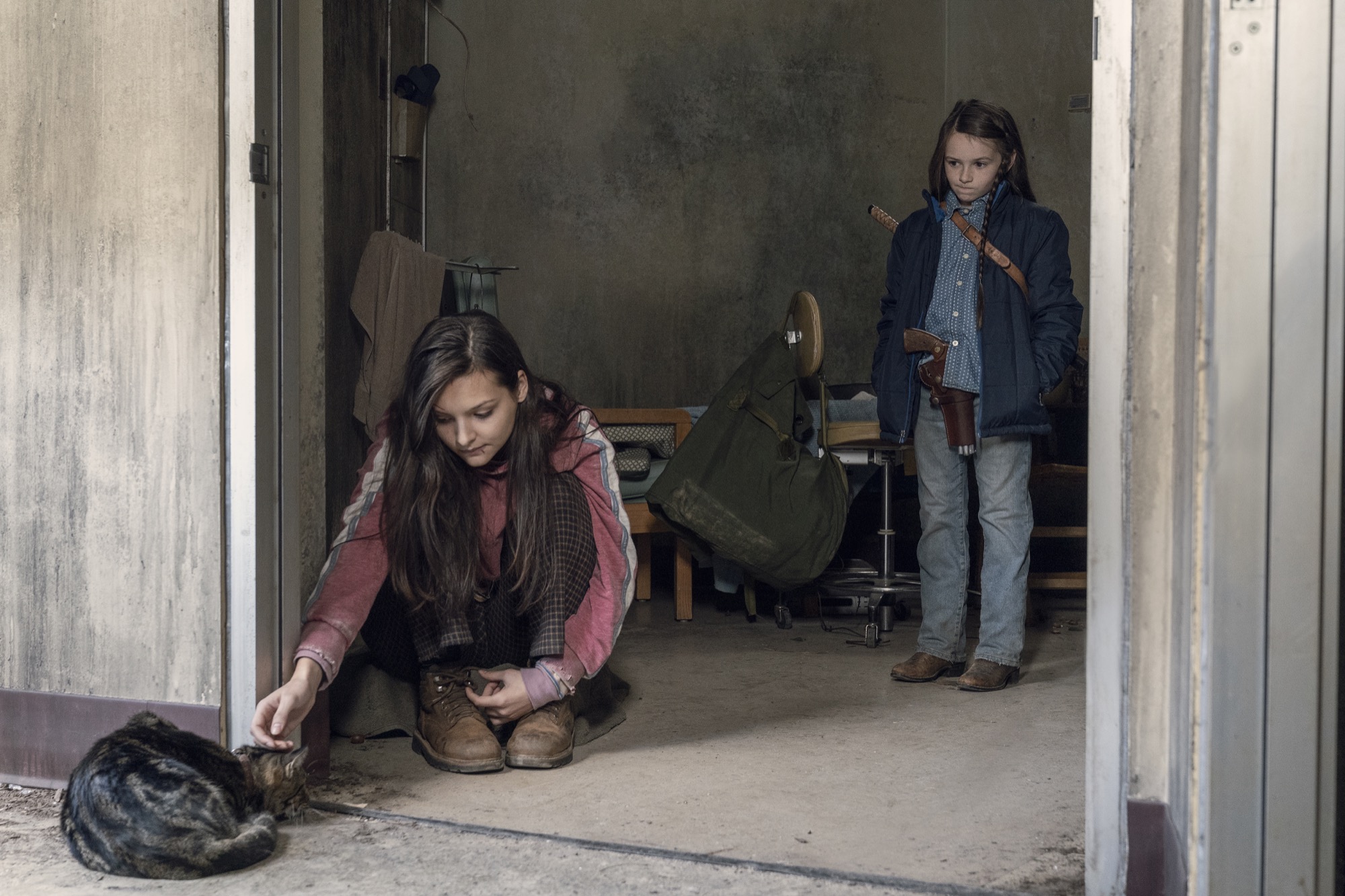 Princess leads the gang out of the city into a field, where they find one of their horses torn to bits. Yumiko asks if it was eaten and Princess responds, "No, it probably just stepped on one of the mines." The gang is incredulous but Princess assures them the mine field "is a small one" and all she needs to do is remember how many steps they've walked. Yumiko is livid as Princess tosses her canteen a few yards and watches it explode.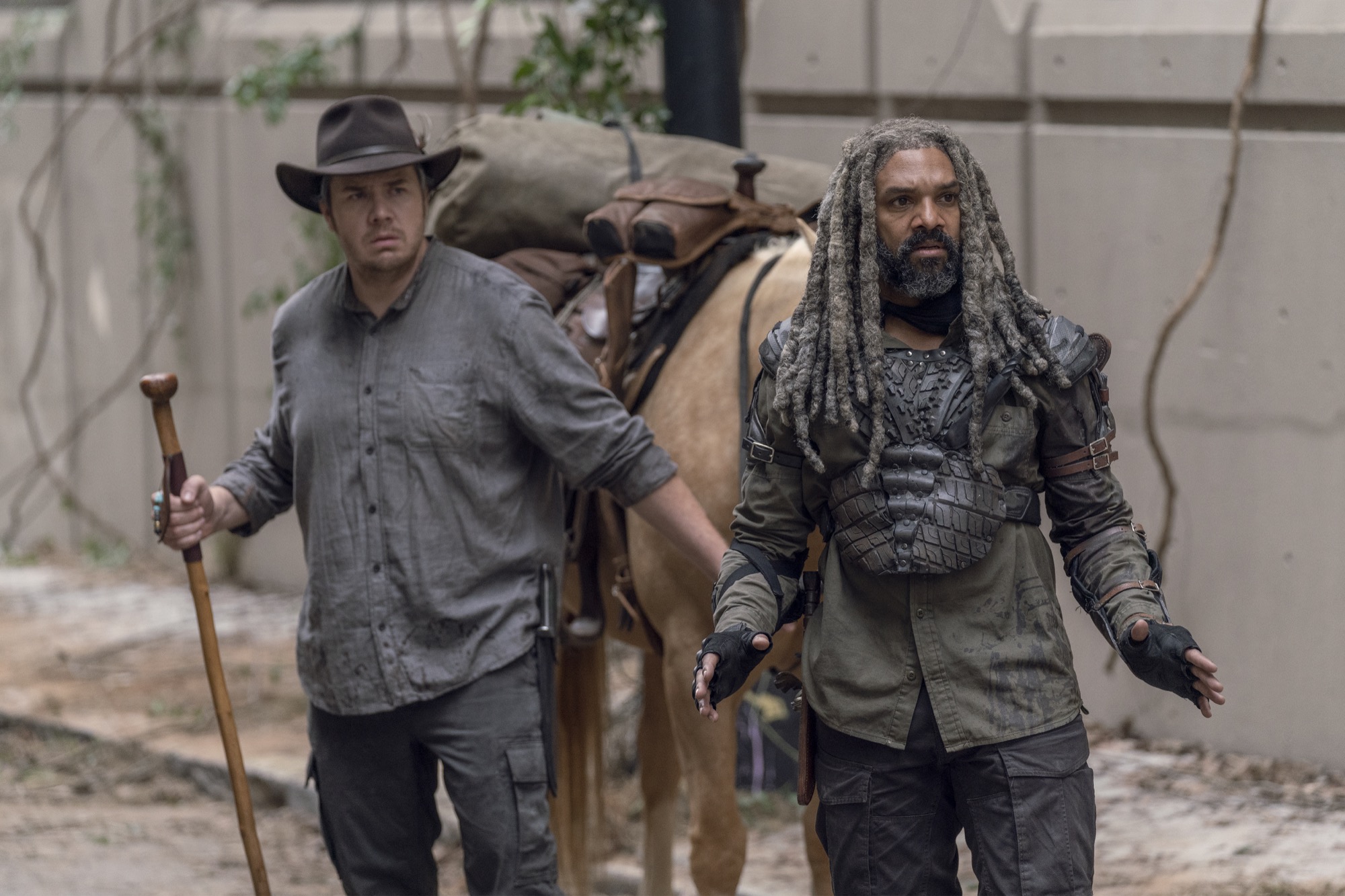 Elsewhere, Carol apologizes to Kelly about Connie. "She's not dead," Kelly says, before admitting she also might not be ready to accept the fact she could be. Kelly reminds her of Connie's superpower line, equating it to Carol's skills as a lone wolf. Back in the tower, Negan asks Lydia if she's avoiding him (she is). Still, he admits he liked her mother and he hates he had to do what he did. "Most of us wished you had died, too," she says. Ouch.
Back at the mine field, Yumiko tells Ezekiel and Eugene she told them so. Eugene reminds them they have to leave soon and warns of chain reaction explosions. On cue, a walker sets off a mine, which sets off another. Thankfully, Princess figures out the right path and leads them to safety. Elsewhere, Daryl teaches Judith how to hunt and shoots a Whisperer in the process.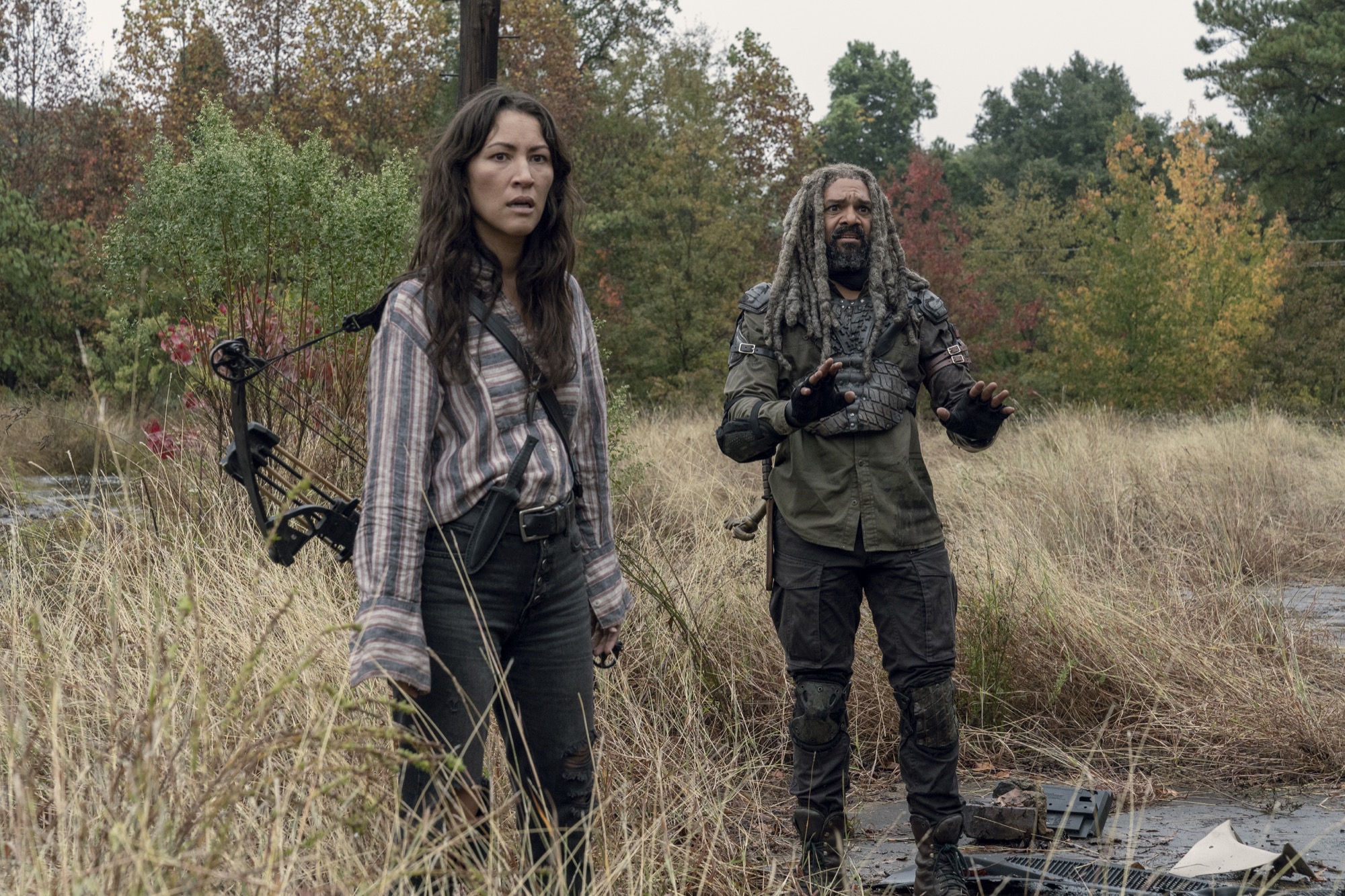 Yumiko scolds Princess for almost getting them killed while Eugene spots a familiar street sign, meaning they could have avoided the mine field all together. Out of fucks, Yumiko draws her bow at Princess, who profusely apologizes and explains how people have always counted her out. Eugene empathizes with her and then asks if she does, indeed, have access to the vehicles. Daryl catches up with the Whisperer, who's dying in a ditch. She tells him Beta and the horde is headed towards the ocean but doesn't know if Beta knows where they are. Frustrated, Daryl shoots her again, killing her. Judith tells him he didn't have to do that but Daryl says she didn't have any information and was going to die anyway. Judith isn't satisfied with that answer.
Elsewhere, Beta continues to hear voices as Aaron and Alden notice they're headed towards the tower. Unable to reach anyone on radio, they make a run for it to warn the others but are quickly surrounded by Whisperers and a mysterious man who says, "Don't." In the tower, Negan encourages Lydia to hit him to feel better. "How the hell can you tell me you liked her? I hated her!" Lydia screams as she pounds her fists on him. Negan hugs her and says it's going to be OK.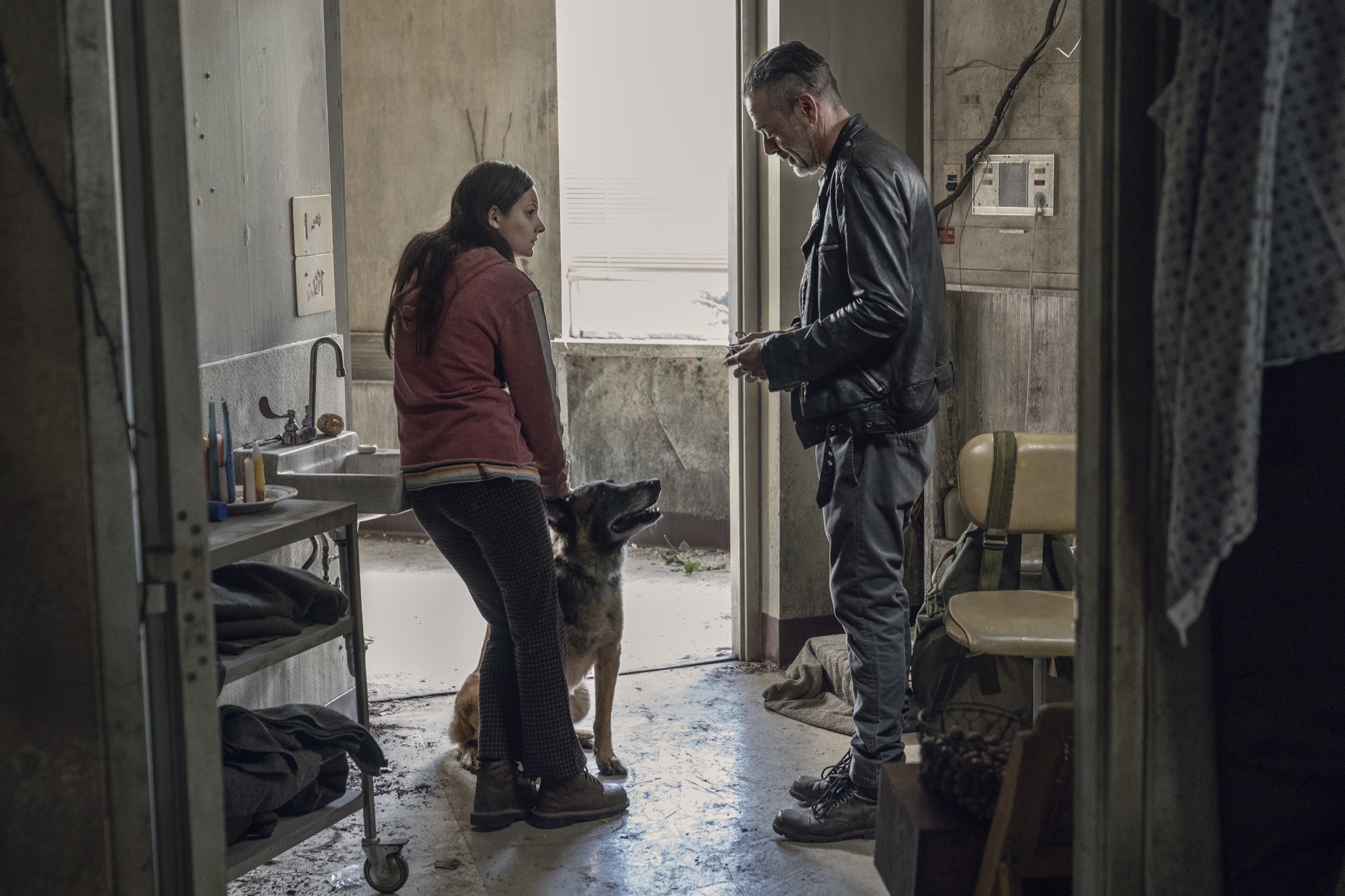 Princess and the gang finally make it to the garage, which is full of…bicycles. Princess apologizes to Yumiko for effing things up but Yumiko asks her to join them. Princess gives her a bear hug and fires off a million questions about what she can bring with her. Back in the woods, Judith tells Daryl how not OK she is with them leaving that Whisperer in a ditch. Daryl prods and Judith confesses she just wants everyone to be back home together. He tells her about radioing Michonne but she says it doesn't matter since she knows she's gone. Daryl asks why she didn't tell him and she says she didn't want him to leave, either. Daryl admits he can't promise anything but the whole community has her back no matter what. They hug and start to head out when they get a radio from Gabriel, who says they're surrounded.
---
It's going to be a while until The Walking Dead returns, so what do you think of this episode as the finale for now? Let us know in the discussion below.