We have resurrected our Walking Dead fan mailbag from the dead to give you more answers and clarity for YOUR questions. All right, let's dive in:
---
The Whisperers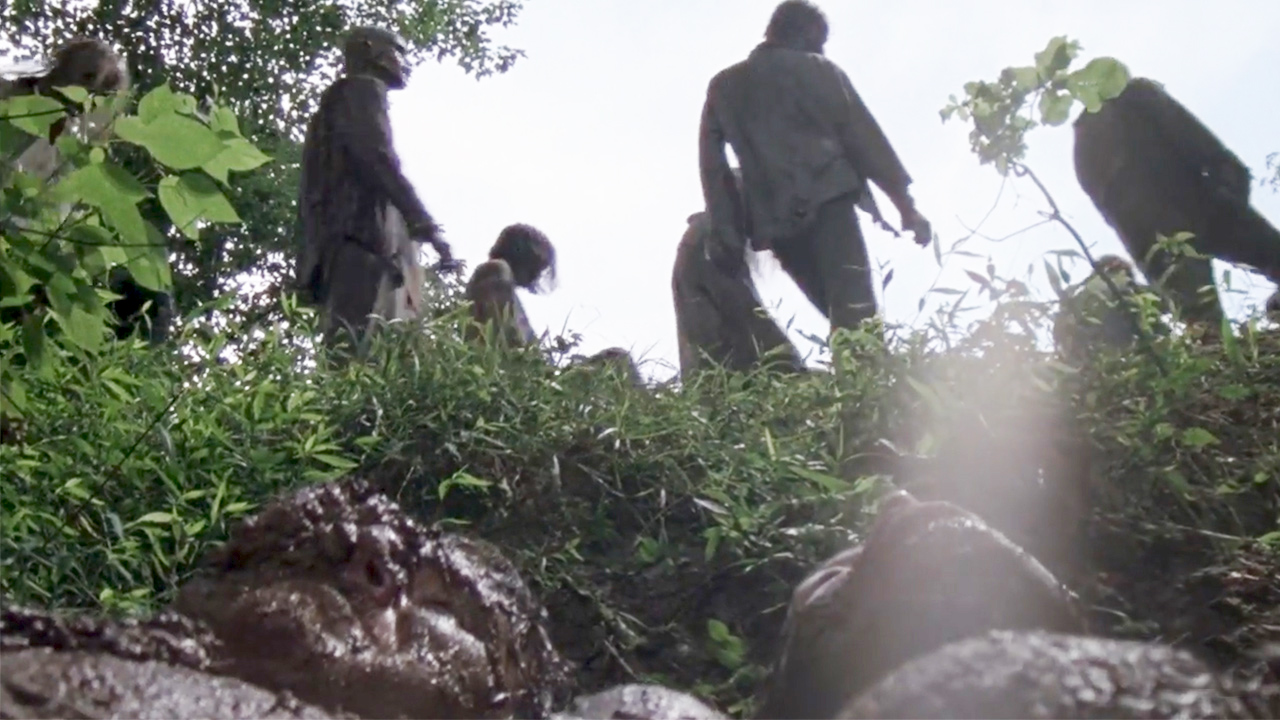 where are the whisperers ???

— Bruno Teixeira (@bruno_funny) October 22, 2018
Soon my friend, soon…
---
More of Carl's Letters?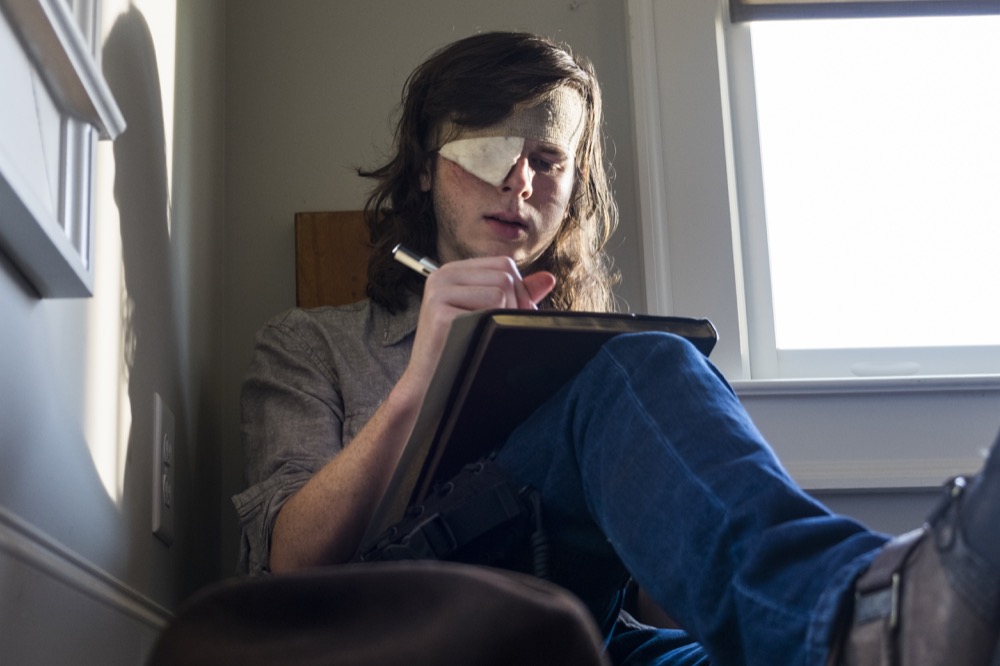 Are we ever going to see more of the letters Carl wrote? 🙂

— Kirsten (@KirstenAcuna) October 19, 2018
Never say never, but probably not anytime soon (if ever). It's likely the people he wrote letters to have already read them by now.
---
Carl's Return?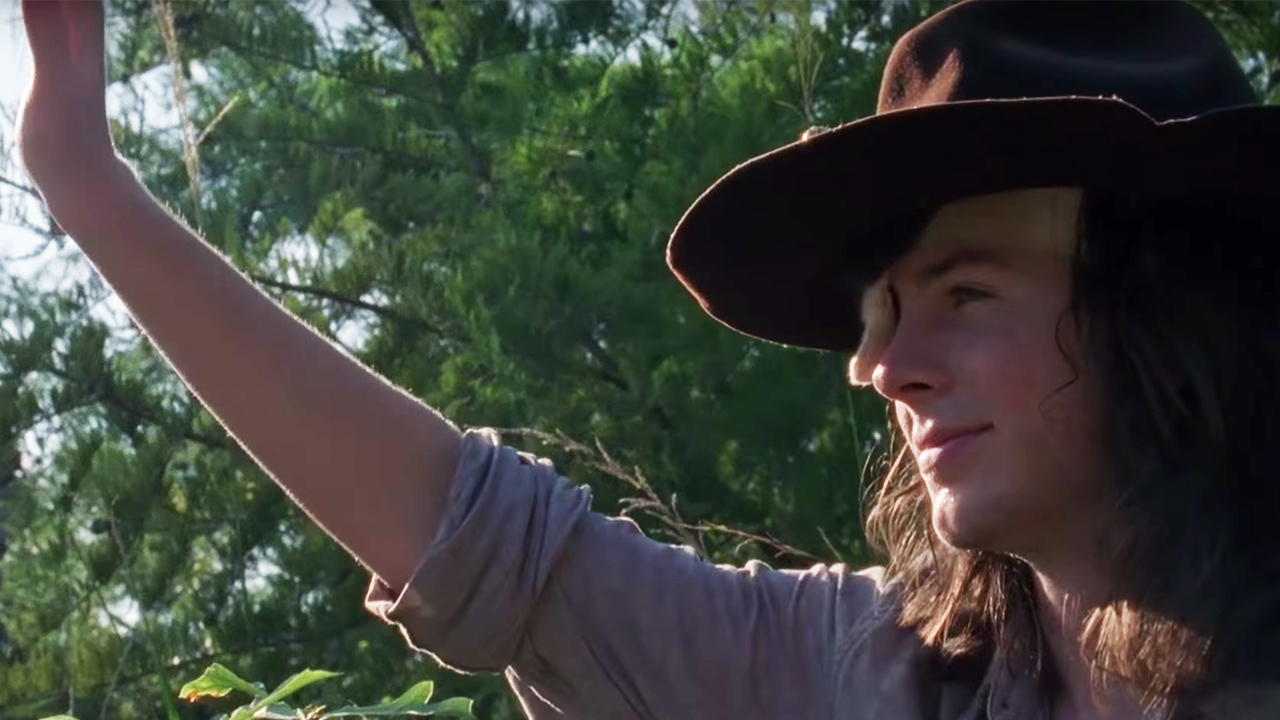 will we see carl this season … as in see his grave since that's the only way he can get screen time now

— nicole rhee (@debnamgrimes) October 18, 2018
As we saw in this week's episode there will be times when someone visits Carl's grave. Beyond that it'll mostly just be a mention.
---
Michonne's Daughter (In The Comics)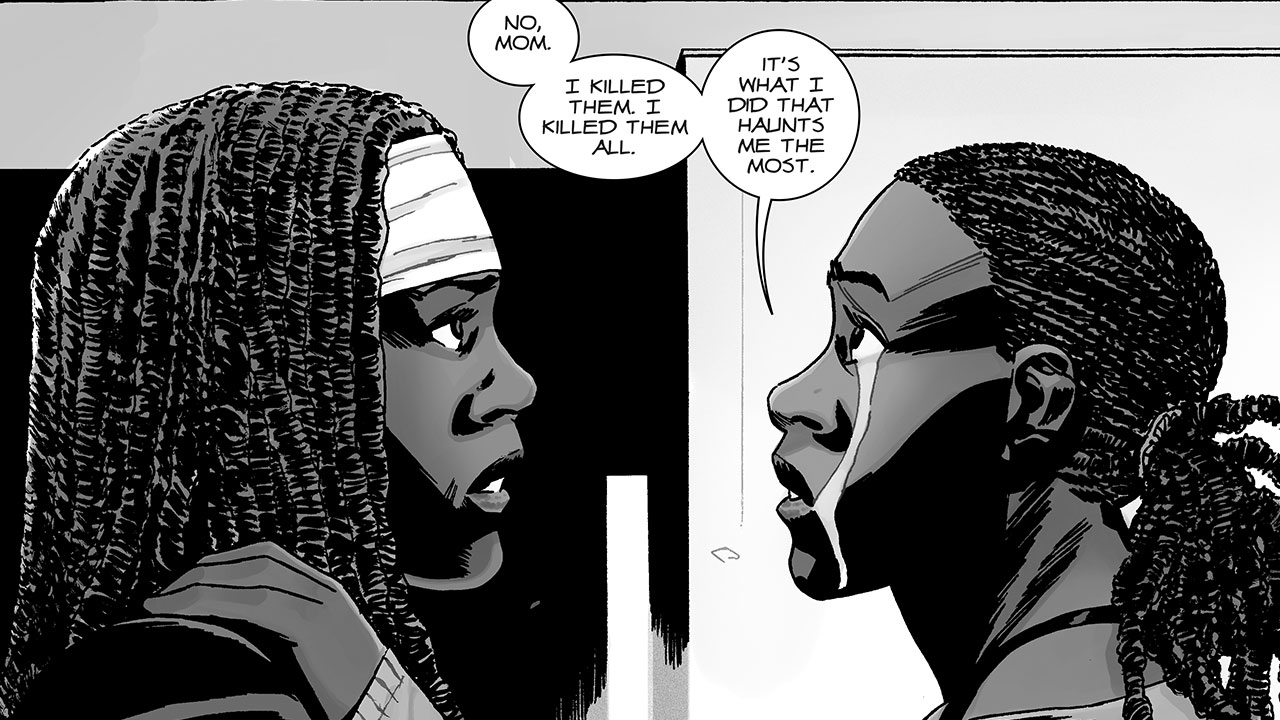 How much does Elodie influence Michonne's decisions right now, and will we get back the Michonne we grew to love?

— Zoup ?? (@NoZoupForYou_) October 18, 2018
Ooo a comic question, bless you. Michonne's daughter Elodie is absolutely influencing her mother's decisions. If it weren't for her Michonne would have most likely rebuffed the Commonwealth's offer to live lavishly as a lawyer and return to Alexandria. But with her daughter in the picture Michonne now has the opportunity to build a new life – that is as long as Commonwealth remains sustainable…
---
Richonne Baby?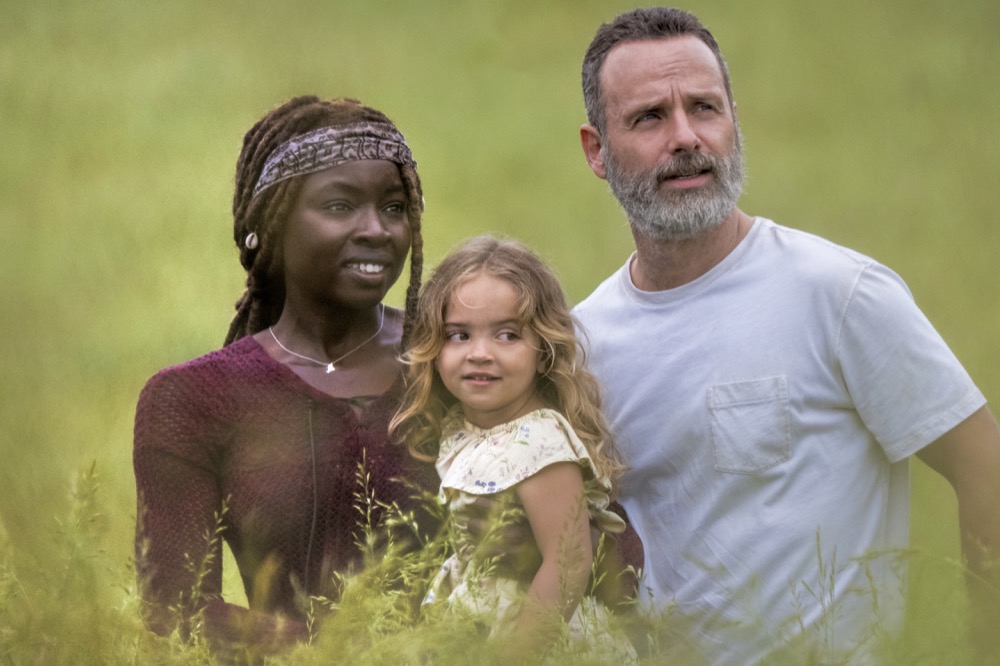 there's so many replies talking about the richonne baby so i will add another one just so you cant avoid it: we gettin a richonne baby???

— nicole rhee (@debnamgrimes) October 18, 2018
This question made up about 90% of the replies for this week's mailbag. In 903 we saw Rick and Michonne openly discuss this possibility, and then presumably do the deed that could lead to that. Adding to this is the fact that Andrew Lincoln and Danai Gurira have talked about this in interviews, but until we do or don't see a baby then everything's just speculation.
---
New Do?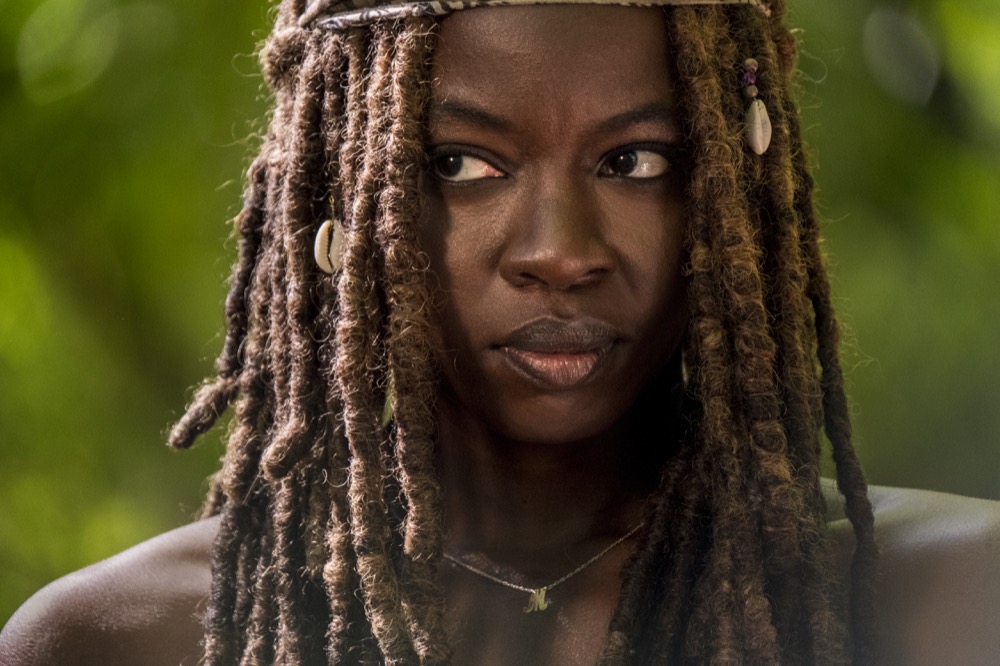 Is Michonne ever going to change her hairstyle?

— Candybabe (@indigobree) October 18, 2018
That's a fair assumption.
---
Lucille's Return?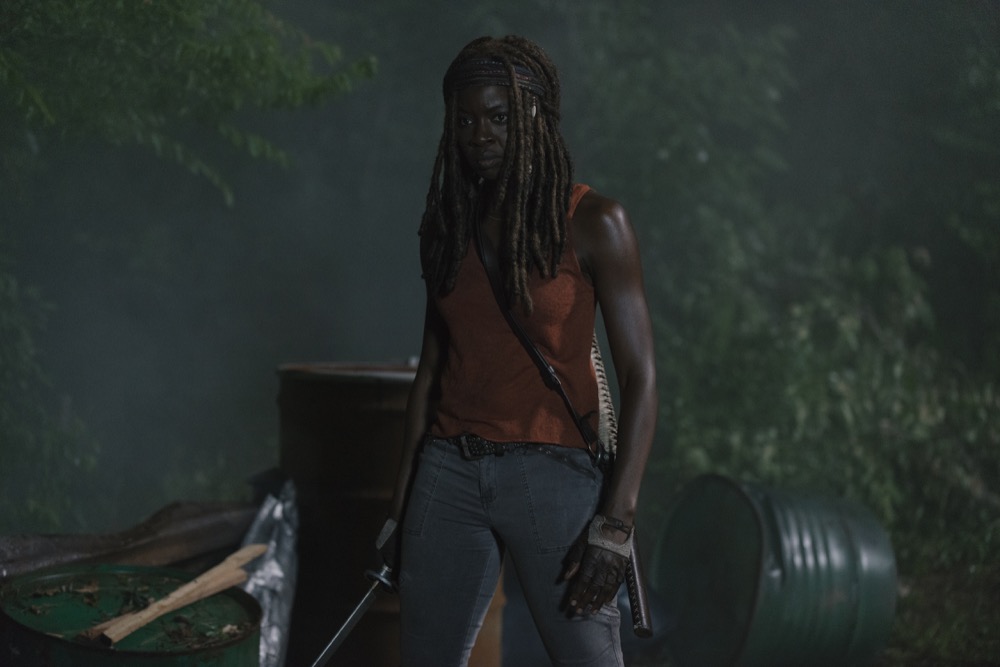 When is Lucille appearing again ? she's extremely symbolic to Negan on the show and it cant stay away too long from Negan.

— Francisco (@ElNegano) October 19, 2018
Possibly in this week's episode! Sort of…
---
Negan's Future?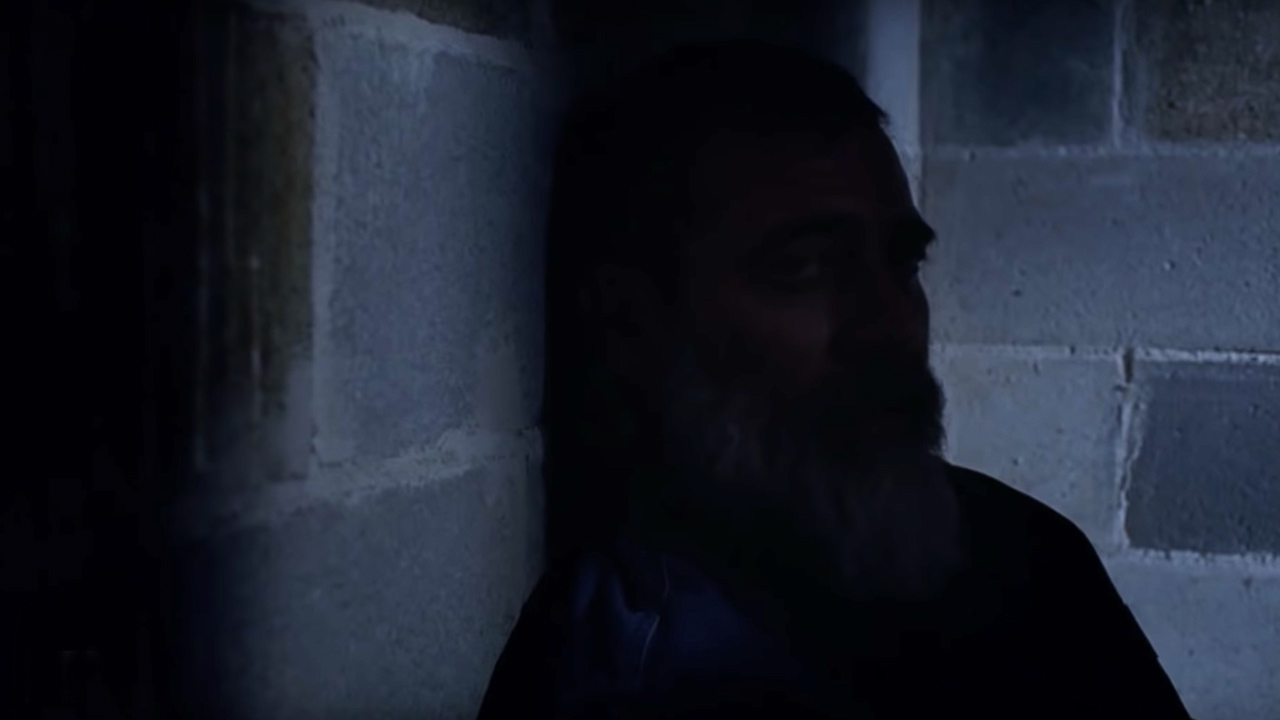 Babies, romance, lots of talking… I get it. Whole new feel to the show and stuff. But what do you have in store to keep a male #TeamNegan fan interested? Anything? Please? ??

— someslug (@someslug) October 18, 2018
Plenty! Jeffrey Dean Morgan has said on multiple panels that Negan will share scenes with characters he has never talked to before, setting up some VERY interesting storylines.
---
More Caryl?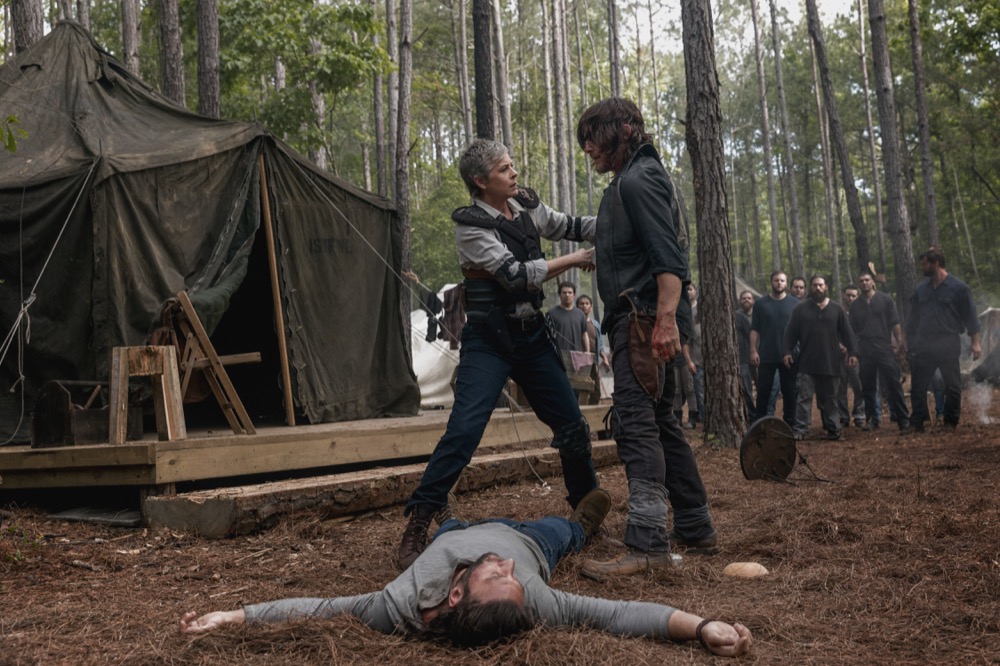 Can you tell us if there are any good Carol and Daryl scenes coming up? I love their relationship, and just want to see more of it this season.

— Nikki (@LilyVLove) October 18, 2018
There are, actually (Norman and Melissa have told us as much in a recent interview we'll post in the next few weeks). Just you wait.
---
Heath's PPP Message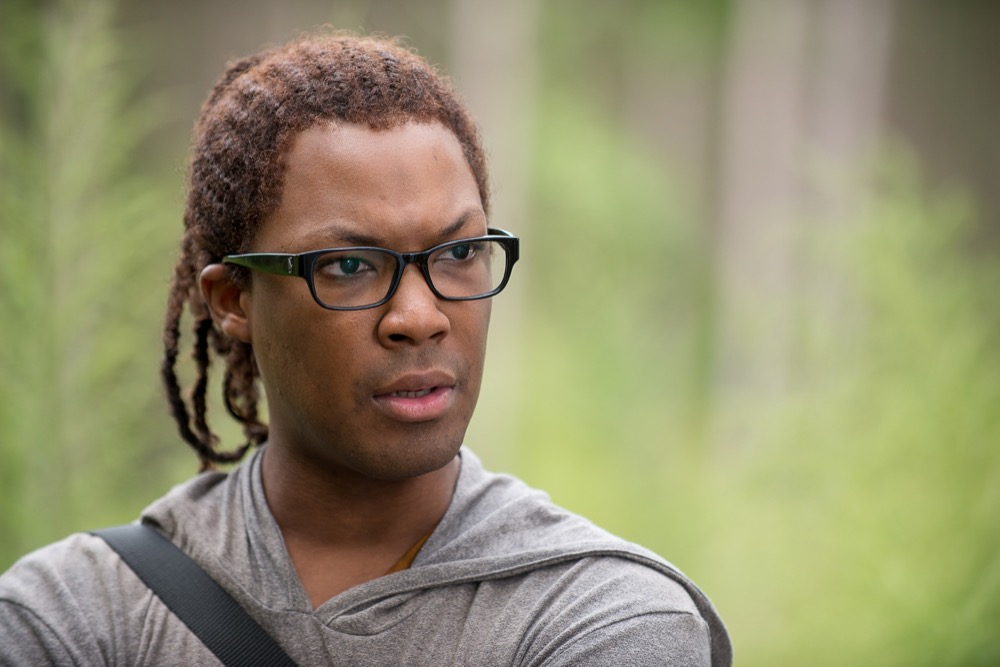 Will we ever find out what Heath's "PPP" message he left for Tara meant?

— Jarrod (@DixonBrother_) October 18, 2018
Most likely but not for a while. During his New York Comic Con panel Robert Kirkman said that Corey Hawkins is a busy man but they're trying to get him back on the show sometime in the near future. Some fans (like the one below) have even speculated that Anne traded him to the helicopter people since his RV was reportedly hinted at in her junkyard last season. But who knows!
Why was Heath's van in the junkyard at S7E11? pic.twitter.com/I078sOHBSf

— Julian Cannon?(maybe) @RICC 2018 (@julianexcalibur) October 18, 2018
---
Aaron the New Rick?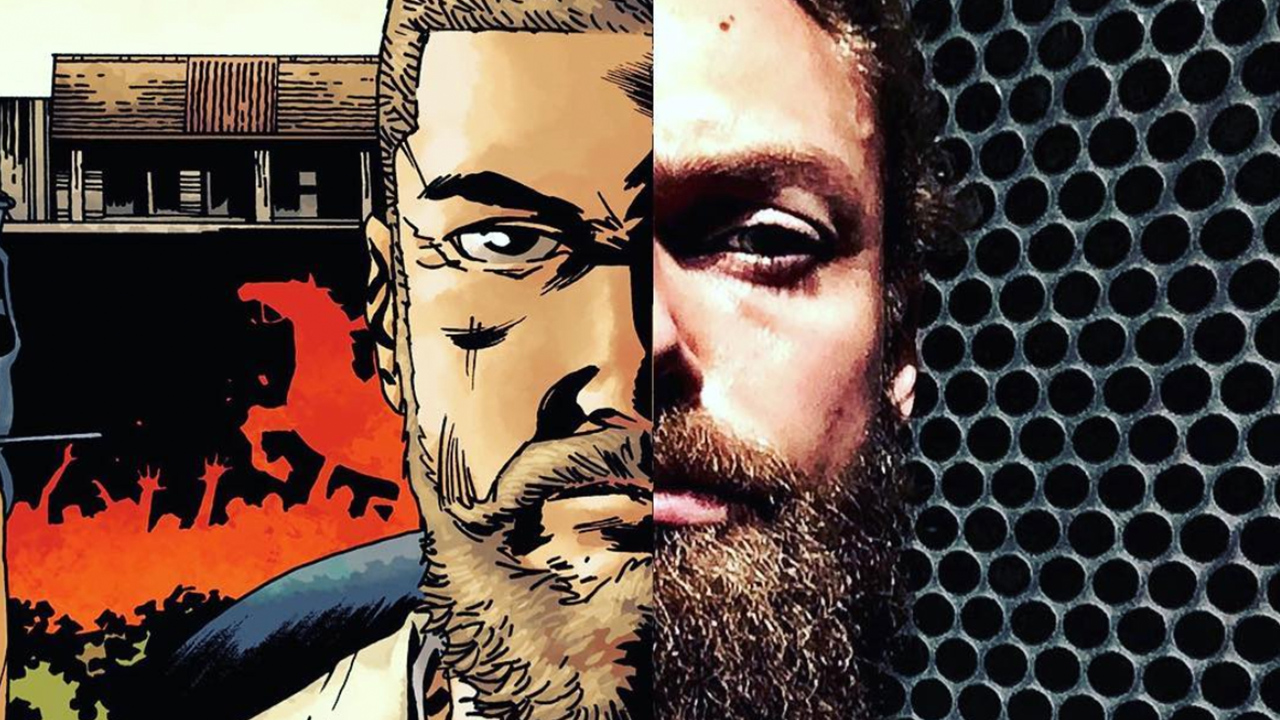 is aaron now having comic! rick's storyline?

— ‍      ‍   L. (@itisnowsilence) October 18, 2018
We actually covered this in a recent article! But to quickly sum up, new showrunner Angela Kang told us they decided to cut his arm off before he grew out his beard. So although the amputation was a nod to comic Rick, the rest wasn't. Aaron will not be taking any of Rick's comic storylines, at least not anytime soon.
---
Rosita/Siddiq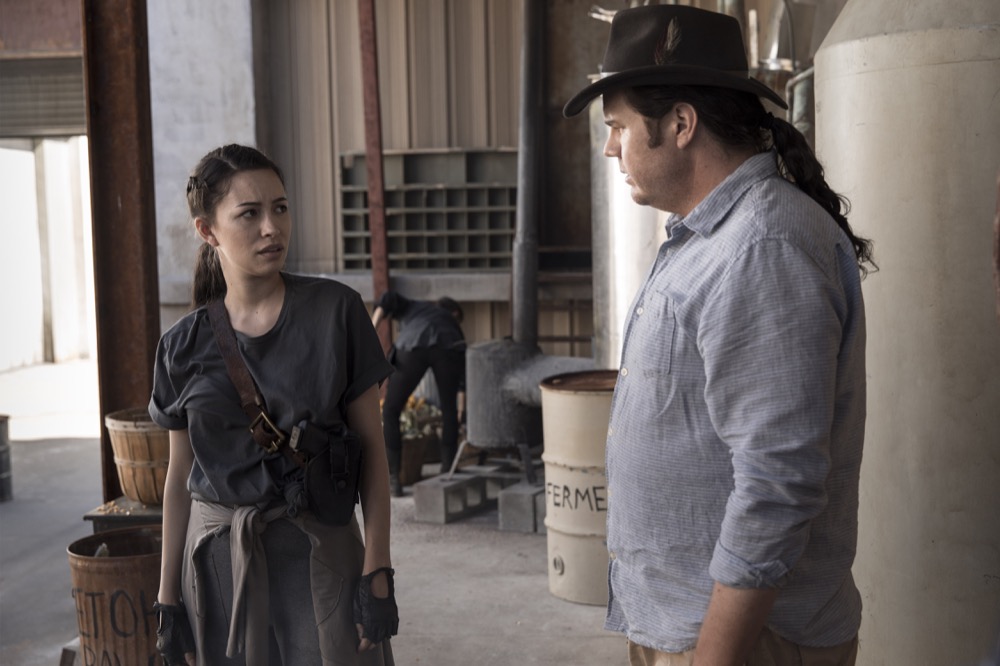 Will we see a Rosita/Siddiq romance in the show?

— rhon (@rcsitastark) October 18, 2018
Well they WERE briefly together in the comics…but the show does tend to change things. Stay tuned.
---
Get To The Chopper?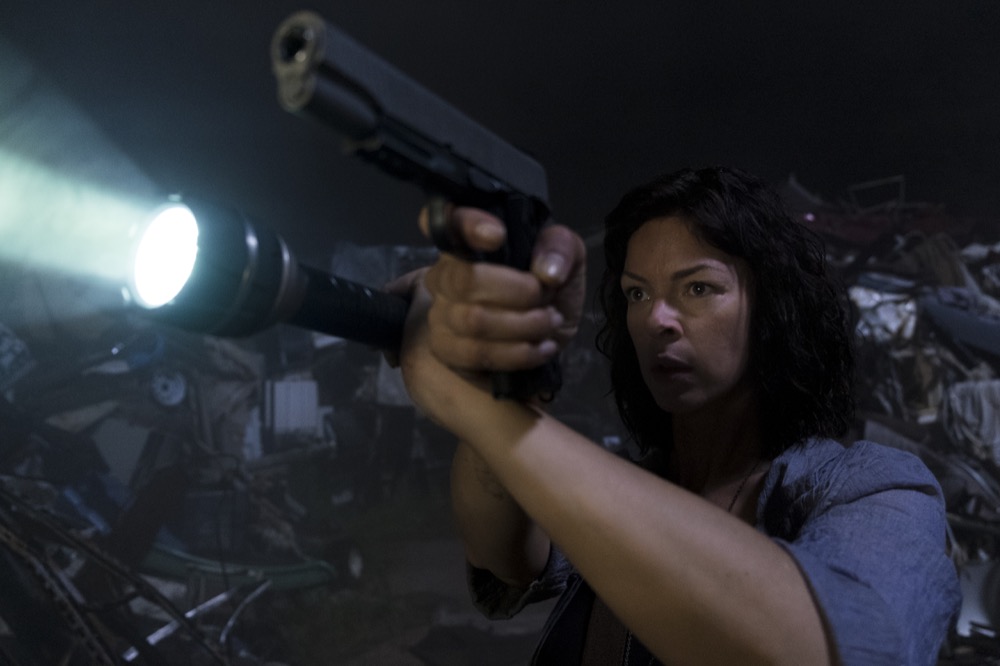 what is up with that damn helicopter every time i see it i have flashbacks to travis just give us closure on that flying death machine PLEASE

— nicole rhee (@debnamgrimes) October 18, 2018
RIP Travis. And as revealed in this week's episode the helicopter people require "A" and "B" offerings. We saw a hint of that last season when Anne tried to offer up Negan and then this week when she tried to offer Gabe. Expect a little bit more clarity on the helicopter soon, but for now they remain a mystery.
---
Breaking Bad Crossover?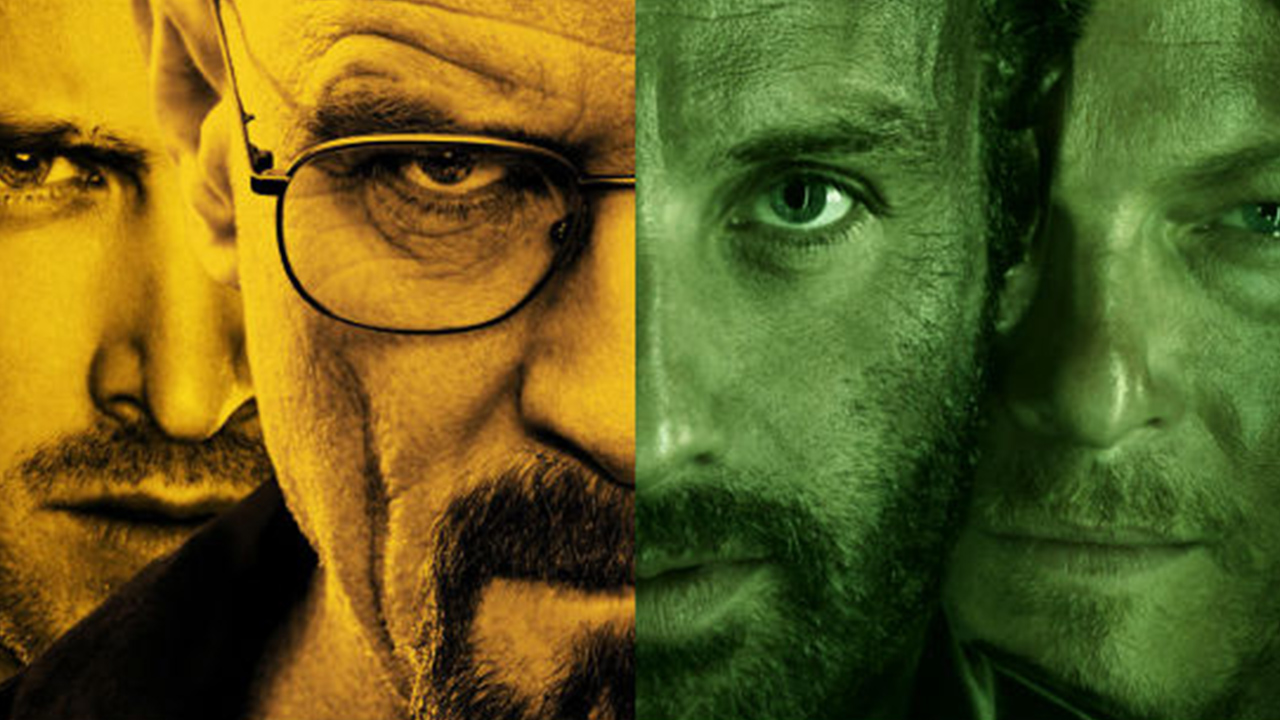 will you someday make a prequel between #tWd and #BreakingBad.
Maybe just a scene talking about the blue meth or something?

— Chester ƇДƦᎵɨʆƛƓø (@licCarpilago) October 18, 2018
Already confirmed.
---
That wraps it up! Make sure to get your questions in next time for Week Four's mailbag!