The six-year time jump answered a LOT of questions (thank Tom Payne we can finally discuss RJ) but also brought up a slew of others. We try our best to answer your burning questions in the Walking Dead fan mailbag for the week of November 16th, 2018.
---
Where's Maggie?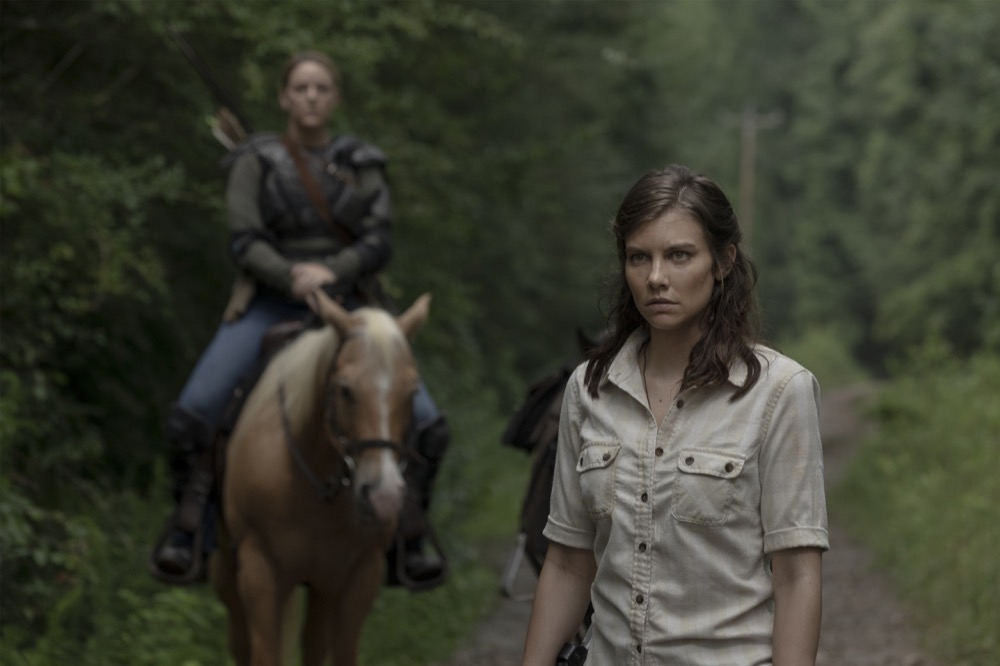 did maggie just leave with hershel? did other people go with her? why did she leave? is it the reason they aren't trusting of magnas group? PLEASE ANSWER

— alix ? (@gleggieasf) November 15, 2018
We don't want to reveal it just yet because you'll find out about Maggie and Hershel's whereabouts in 907. What we can say is that it doesn't have anything to do with Michonne's skepticism about Magna's group.
---
Michonne's New Look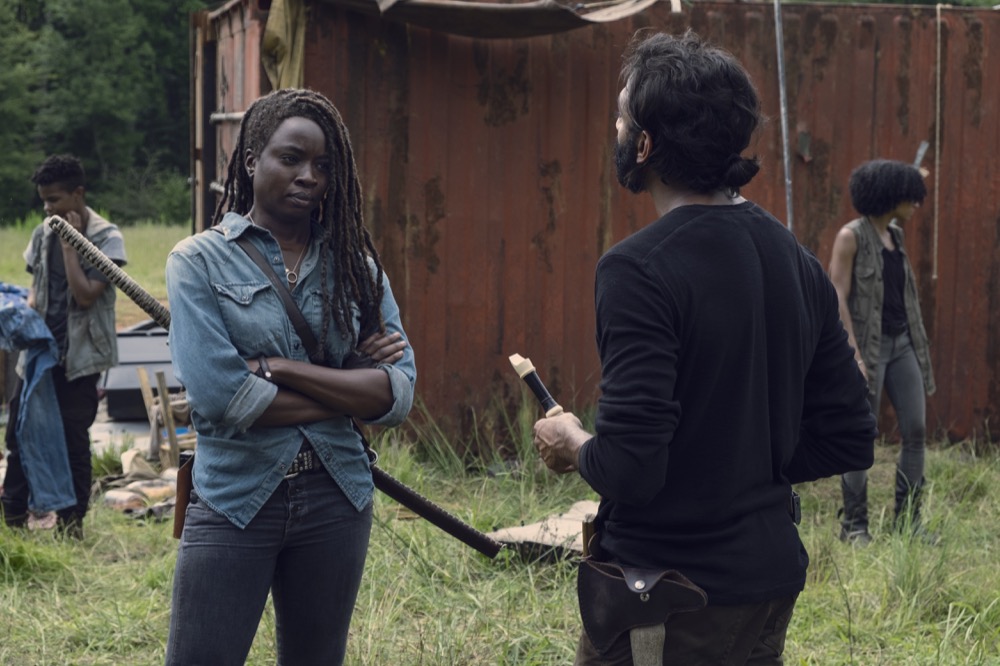 what was the inspiration for michonne's new look after 905?

— grace loves carl and rj (@carlsrositas) November 15, 2018
Glad you asked! Angela Kang told EW they were originally going to give her a grey streak until Danai had her own ideas.. "Dania was like, 'Well, you know, we don't want the character to look like she's just old and uninteresting. She's gotta have her edge. Michonne has an edge.' We were like, 'That's true.' I think she found some different pictures of things."
"We were like, 'Wow, that would be so cool to have that shaved head on the side.' We had to test that to make sure the wig was going to work where she could still do her swordplay and stuff because it's kind of a challenging thing to have it so short on one side. Fortunately, the hair department and the wig maker were able to fashion something that worked really well."
---
New Lead?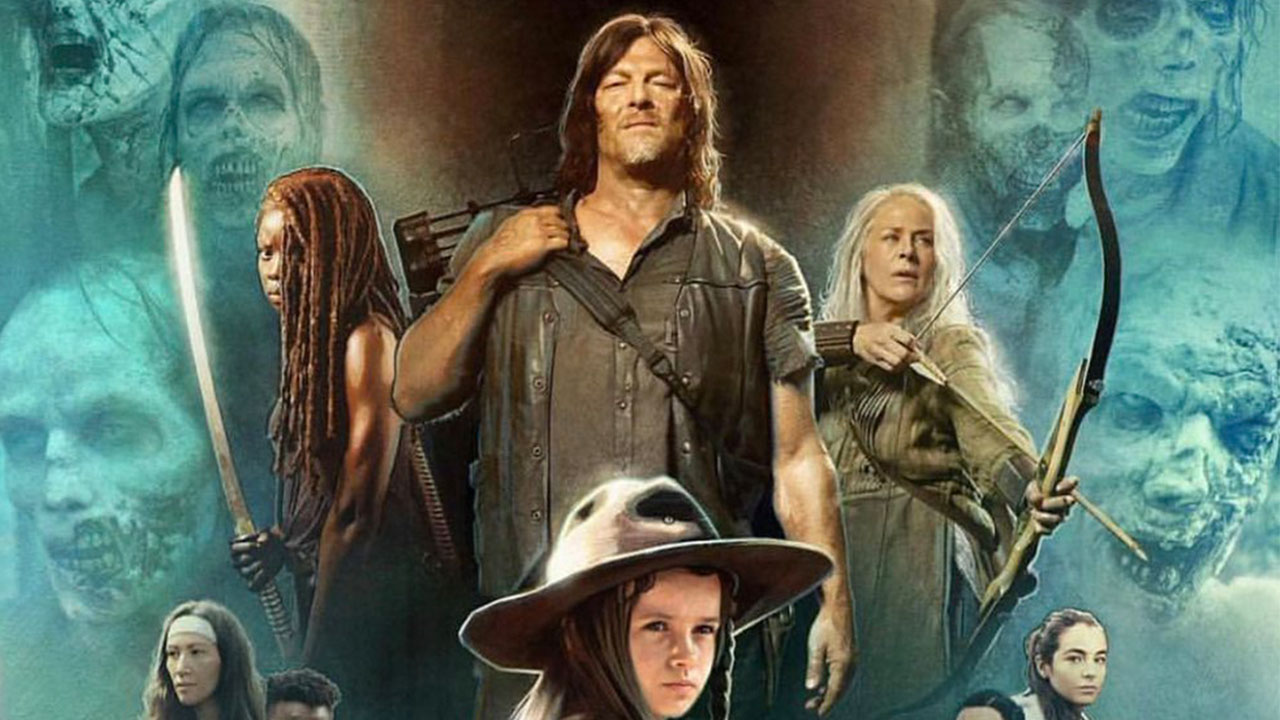 Who's gonna be the main character now ? Daryl ?

— just.monika (@justmon52024158) November 15, 2018
The official new lead of the show is Daryl, but Michonne and Carol will grab almost as much screen time. Consider them co-leads.
---
Daryl & Carol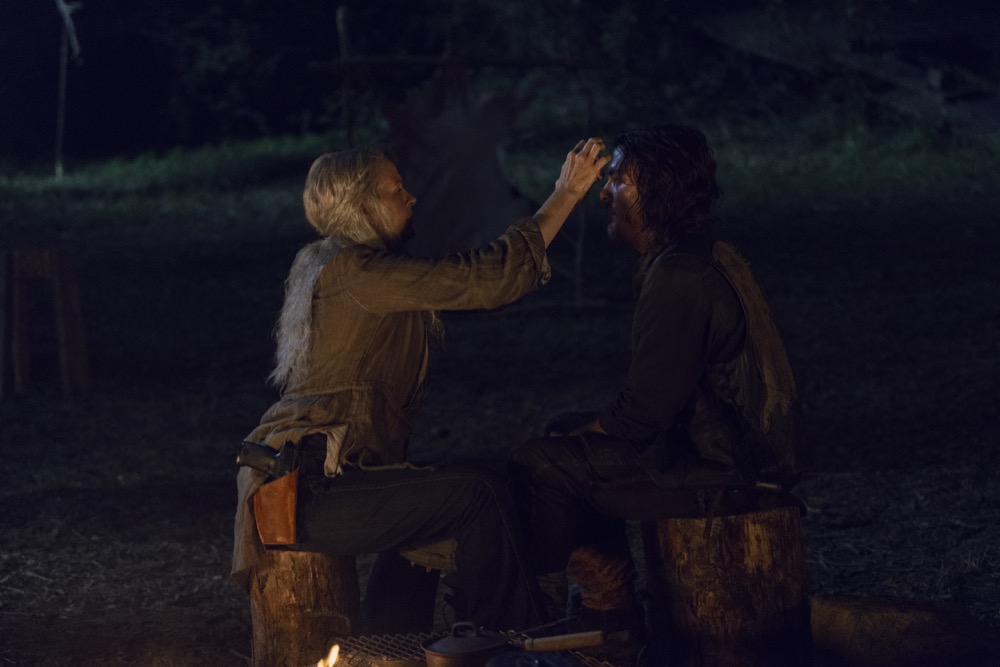 Are we going to have some beautiful moments between Carol and Daryl for 9×07?

— Zainap??'. Caryl ? (@ZainapMcReedus) November 15, 2018
We certainly will – that image we placed above your question is proof of it! Although 907 will focus a lot on Michonne escorting Magna's group to Hilltop, it will also be packed with memorable scenes between our two OGs. Angela Kang told Entertainment Weekly, "There's a really great Carol and Daryl story, which we sort of teased at the end of that episode when it turned out that Carol has taken this detour to find her old friend Daryl. We will get a better look at how he's been living and find out more about what's been going on in his world ever since that bridge blew up."
---
Carol & Daryl's Post-Time Jump Friendship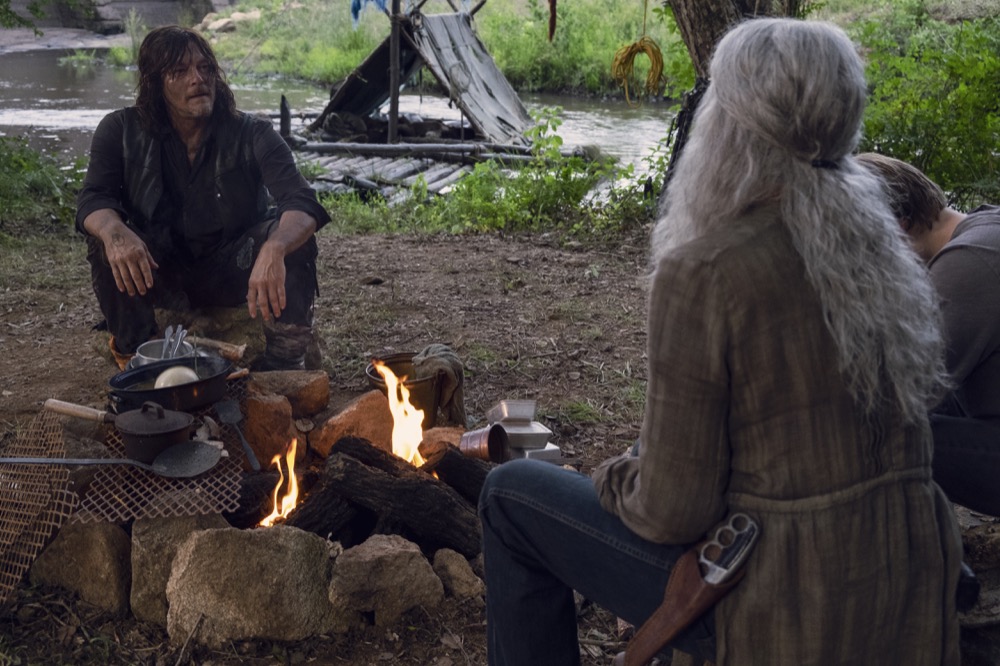 How would you describe Carol & Daryl's bond after these long 6 years? ♥️

— ? Marlène Laplume ? (@Mariloune) November 15, 2018
Expanding on the previous question, Daryl and Carol are those type of friends who can pick right back up with each other no matter how long they've been apart. As you'll see this week (and in the clip below), Carol still deeply cares for Daryl and wants to see him pick himself up out of his self-imposed isolation.
---
Michonne's Scar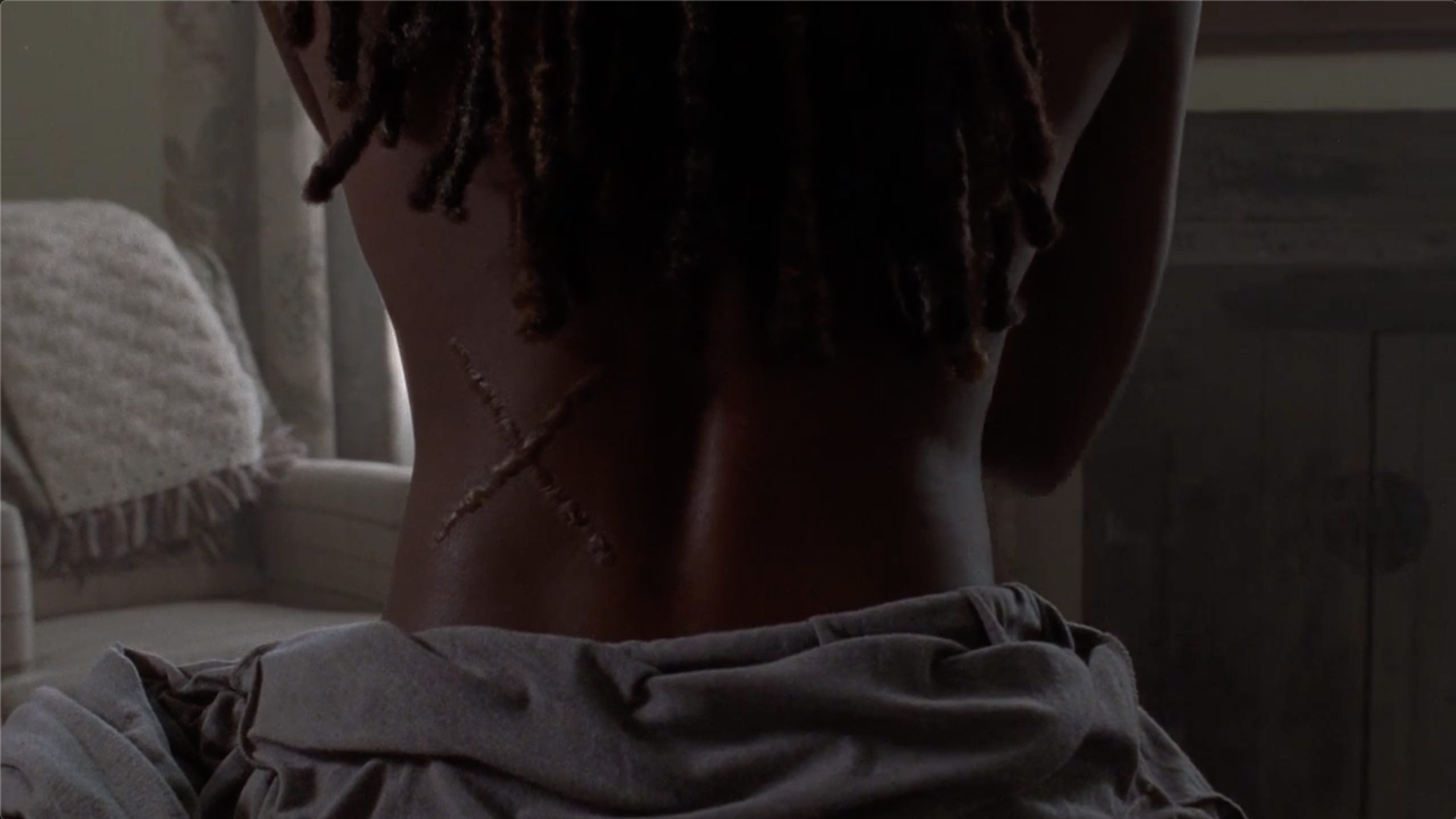 Will we get an answer soon about where the scar on Michonnes back came from?

— Dee ? (@michonnequeen) November 15, 2018
It's possible you'll get an answer later this season. Showrunner Angela Kang even told EW, "We will learn that story at some point."
---
More RJ?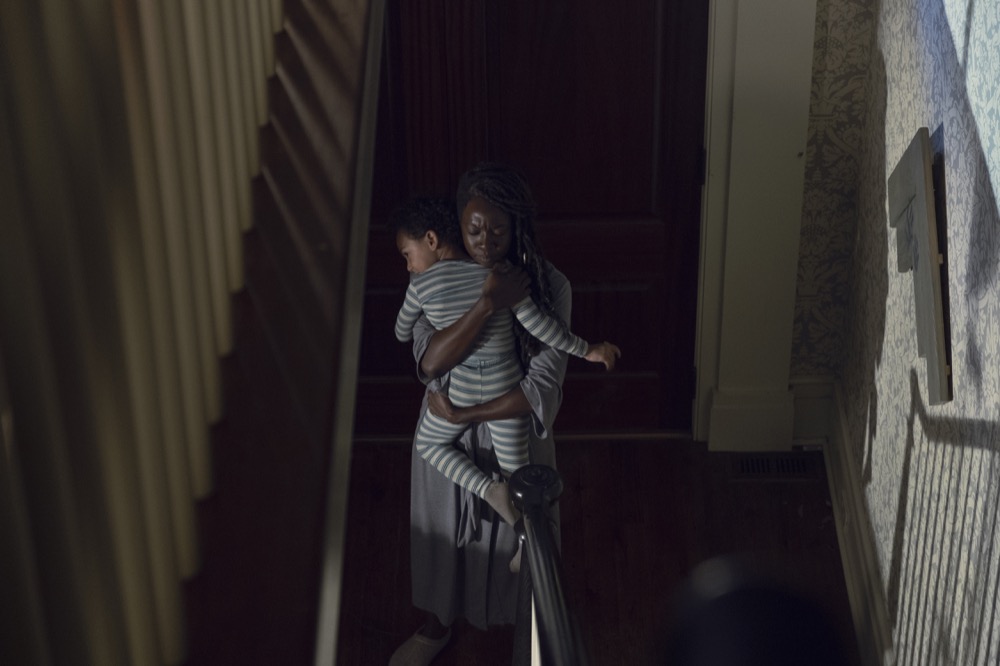 Will RJ talk more this season ? Basically will we get anymore scenes of him ?

— L (@danaiguriraaa) November 15, 2018
You definitely haven't seen the last of Rick and Michonne's son Rick Jr this season.
---
RJ & Judith Interacting?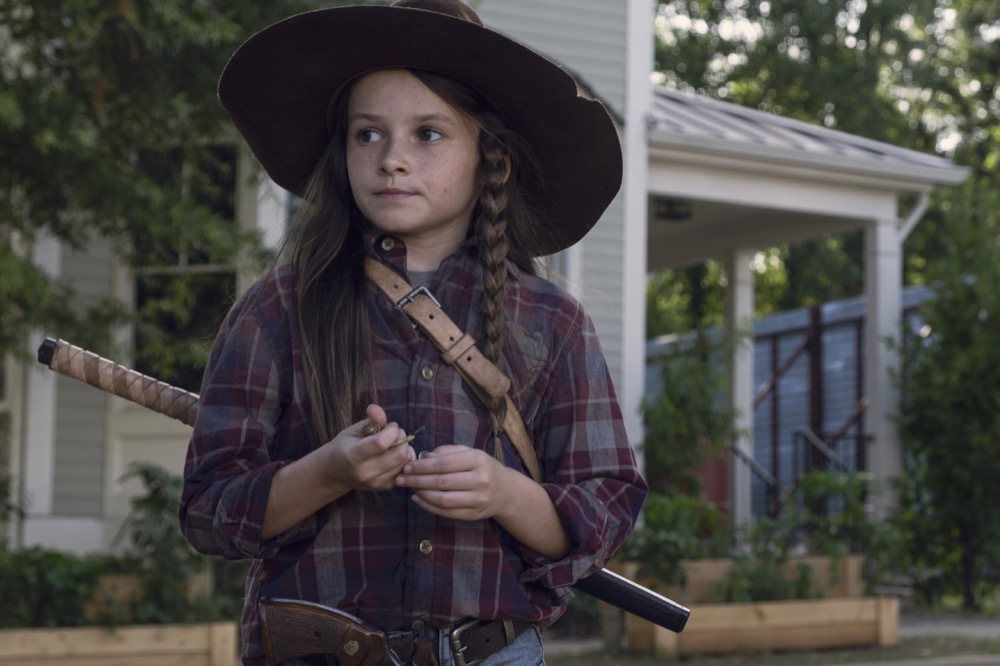 Will we get to see Judith and RJ interact soon? (Not because I don't think he's real, but because that would extremely very cute. ?)

— Ashley Jordan (@AshActually) November 15, 2018
Not soon soon, but sometime this season.
---
Negan Movie?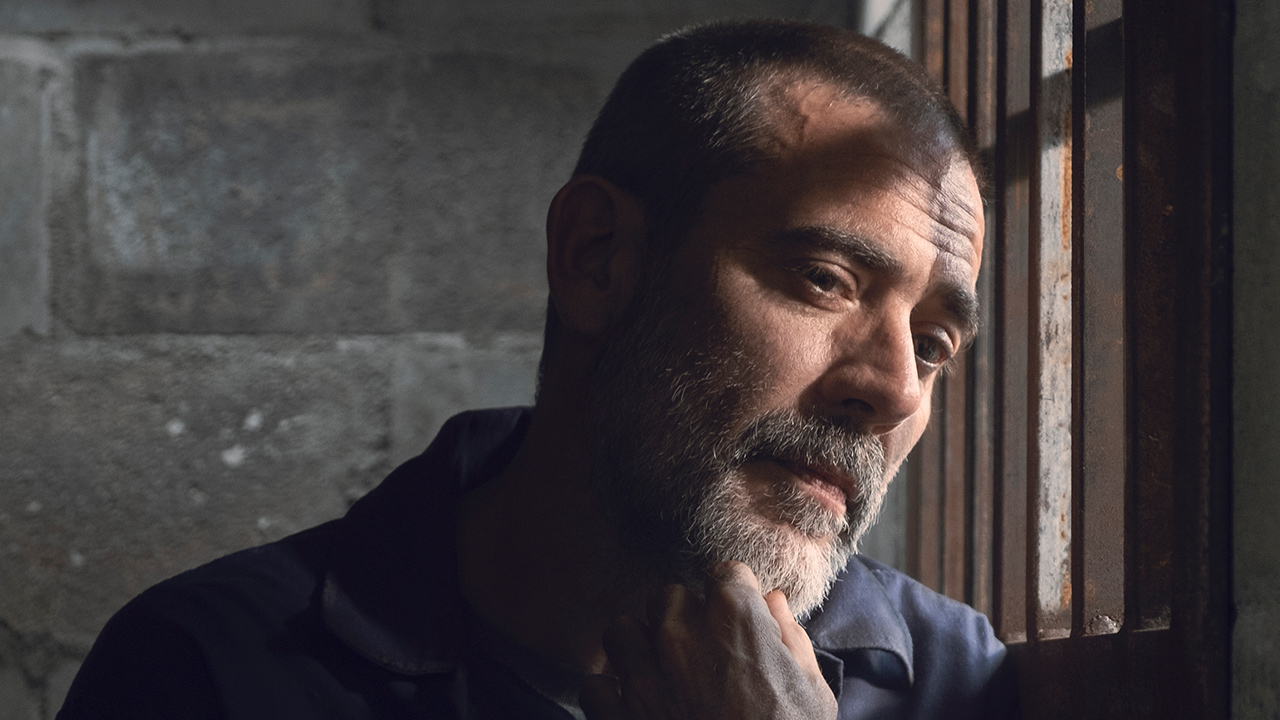 All other questions are irrelevant
Will we get a #NeganMovie❓❓❓

Note, that I won't accept any other answer but #HellYeah ❣️ pic.twitter.com/CrfN8wU8it

— Negan`s Goddamn Mizzy ♥ (Miz) (@NegansMiz) November 15, 2018
That WOULD be fun, after all Negan does have a rich backstory in the comics that has yet to be told in the show (outside of brief mentions of his wife). But there aren't plans for it at the moment.
---
Michonne's Past Profession?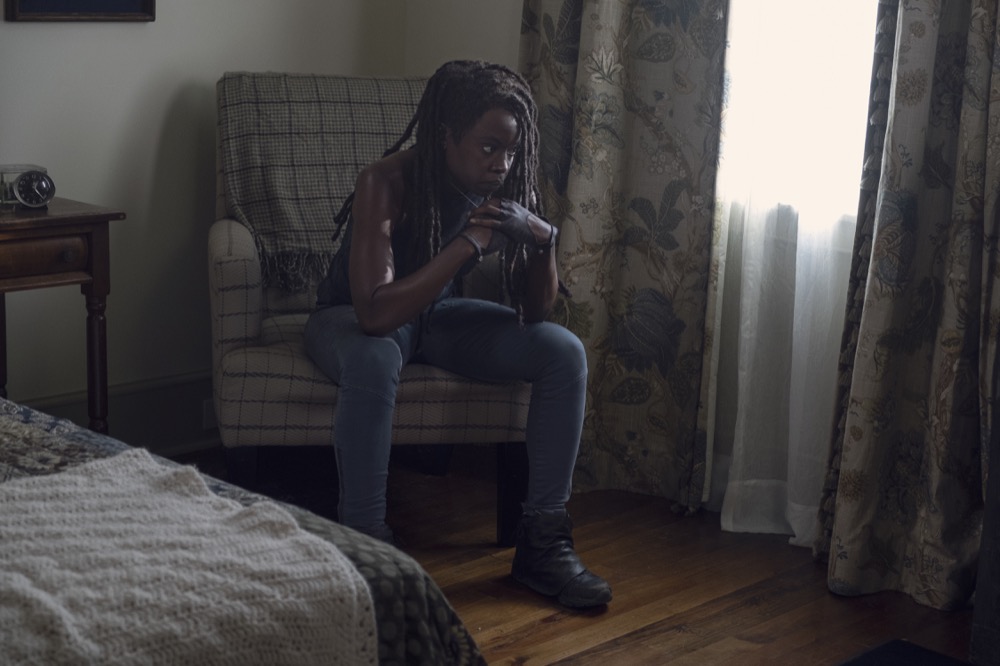 Michonne was a lawyer in the comics. Will we find out what her prior occupation was on the show?

— Grimes Family 2.0 (@courtgirl26) November 15, 2018
With Michonne now one of the three mains of the show it would make sense that we'll learn more about her, but then again six seasons into her story and we STILL don't know her last name! However, based on her scene with Magna at the council meeting we think she would make an excellent lawyer (if she wasn't one already).
---
Daryl's Dog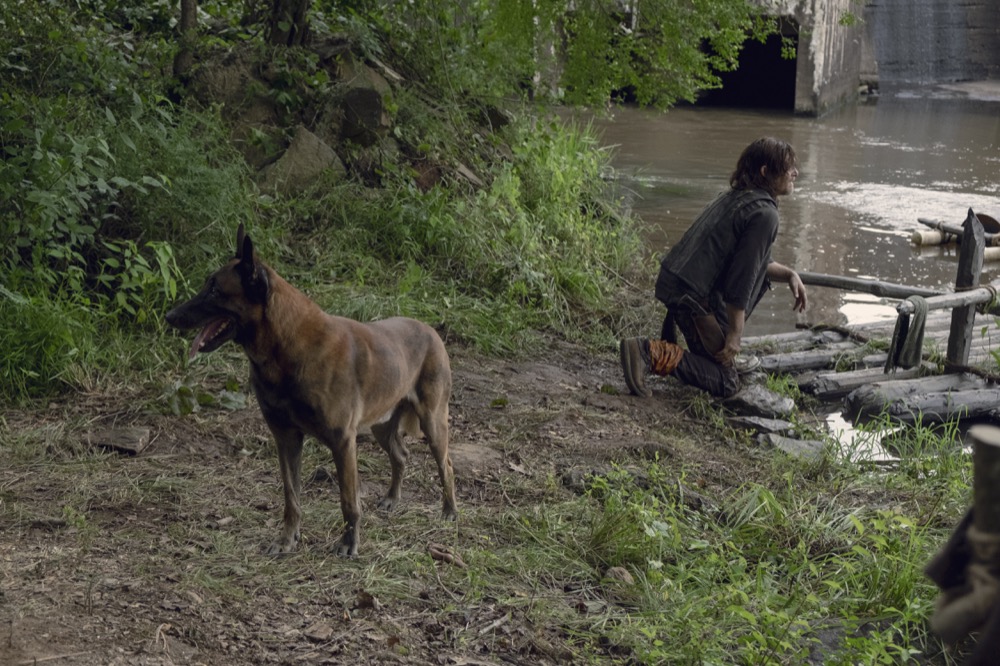 What's Daryl's dog's name

— Zee (@IllNameThisLata) November 15, 2018
I think it's literally "dog," but IRL his name is Seven:
If Daryl's dog dies I will riot. This is not a question.

— amanda ? (@ezekielsking) November 15, 2018
Noted.
---
Alden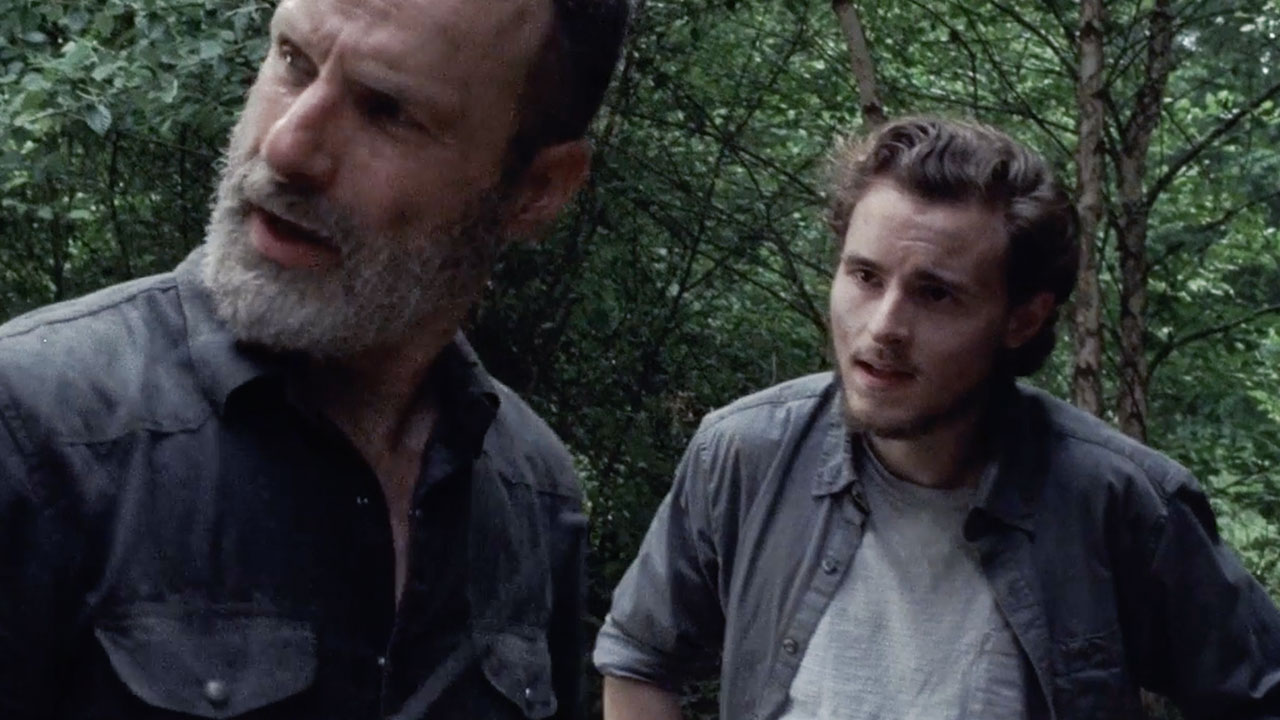 What happened to Alden? Did he leave with Maggie? Will we see either character again? Thank you for answering!

— Jennifer Renson (@JennyRenson) November 15, 2018
Alden did not leave with Maggie. You'll see him soon enough.
---
New Hilltop Leader?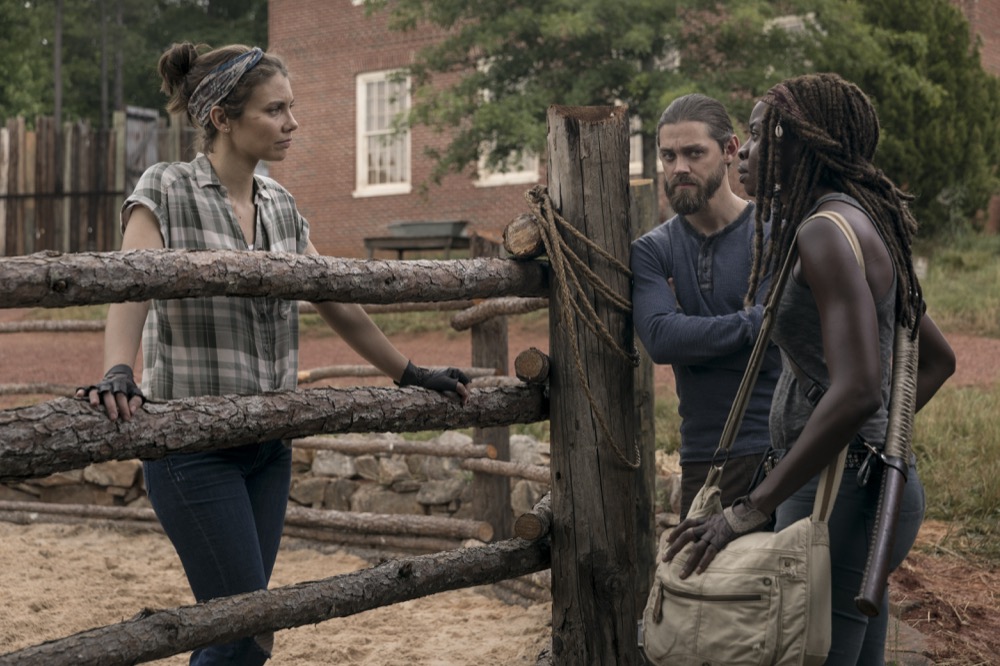 Now that Maggie is gone, who has become the new leader of Hilltop?

— Lori (@LoriheartsTWD) November 15, 2018
It would seem Tara or Jesus would be the next logical leaders of Hilltop, but remember Jesus once told Gregory he has no desire to be in charge. You'll get your answer in 907.
---
New Romances?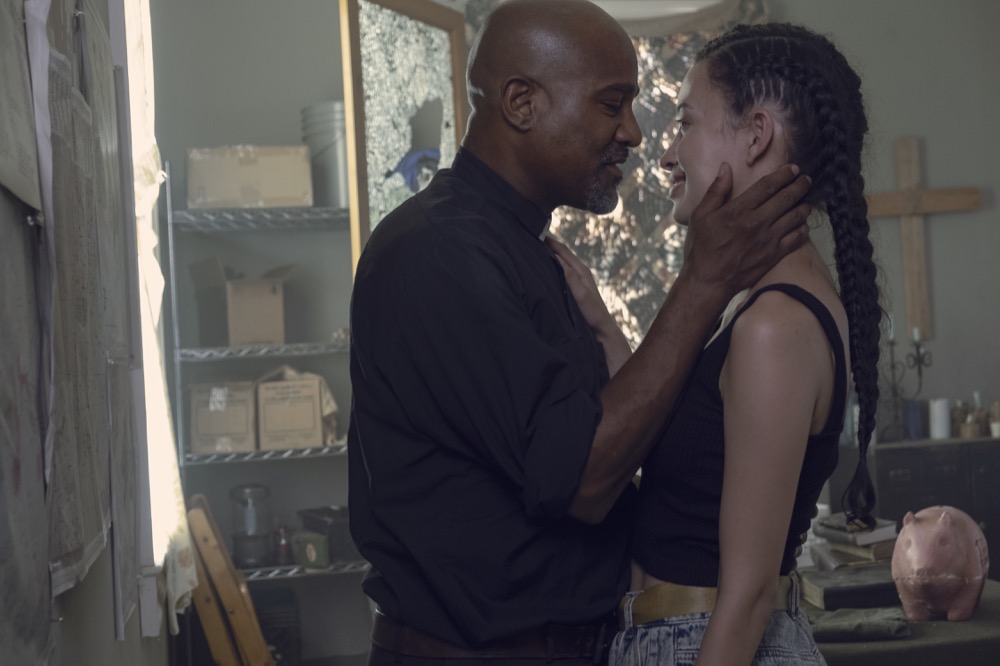 In addition to GabeRose (Gabe / Rosita) we will be surprised with new romance ??

— Patrícia Daniela (@pattydanny22) November 15, 2018
Actually yes! Yumiko actress Eleanor Matsuura confirmed to EW her character is currently in a relationship with Magna. "Yumiko is a fighter and a protector, but she's thoughtful and knows how to keep a level head," Matsuura said. "She is fiercely loyal to her girlfriend Magna and the rest of her group whom she considers family." We can't speak on other relationships, but around this point in the comics we had Rosita and Eugene (and Siddiq) along with Jesus and Aaron and eventually Lydia and Carl (RIP).
---
Daryl & Henry Bonding?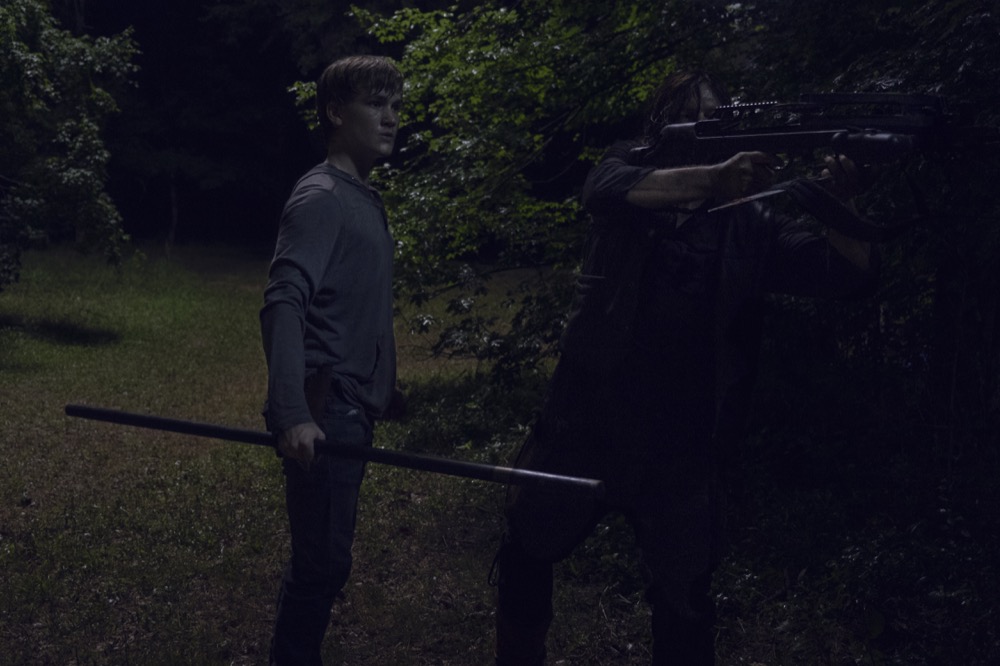 Are we going to see more bonding between Daryl and Henry

— Anu (@Anuradh39017505) November 15, 2018
Absolutely, especially in this week's new episode!
---
Lydia?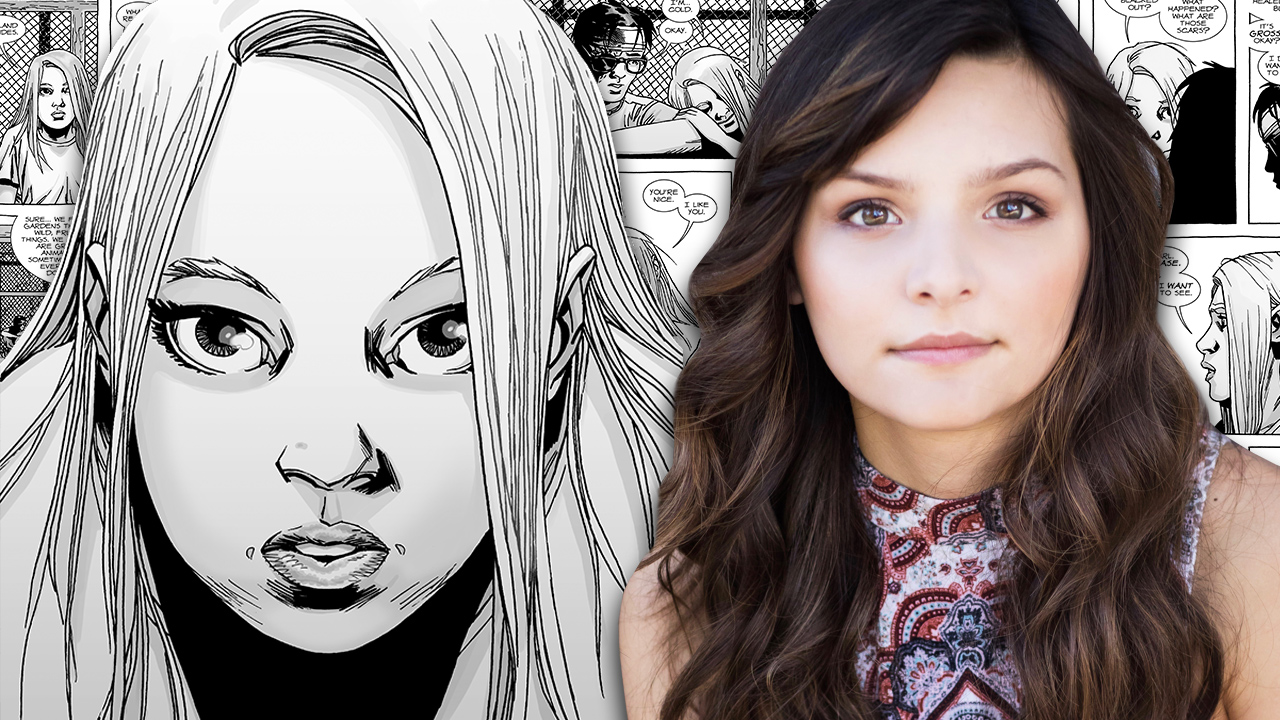 when will we meet lydia ?

— nicole rhee (@debnamgrimes) November 15, 2018
We're still a bit away from meeting Whisperer leader Alpha's daughter Lydia. That is, if we haven't seen her already ?
---
Pregnant Michonne?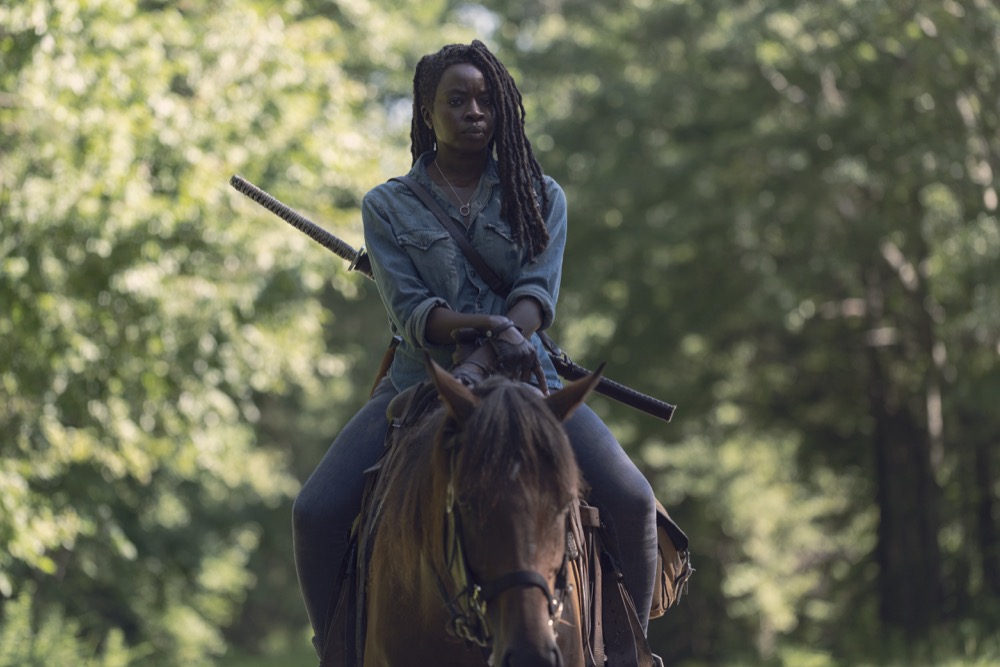 Will we get a flashback of pregnant Michonne ?

— L (@danaiguriraaa) November 15, 2018
We can't comment on if we'll get a pregnant Michonne flashback (or any flashback for that matter), but it's probable that the show will explore the six-year time jump sometime this season.
---
Winter In The Walking Dead?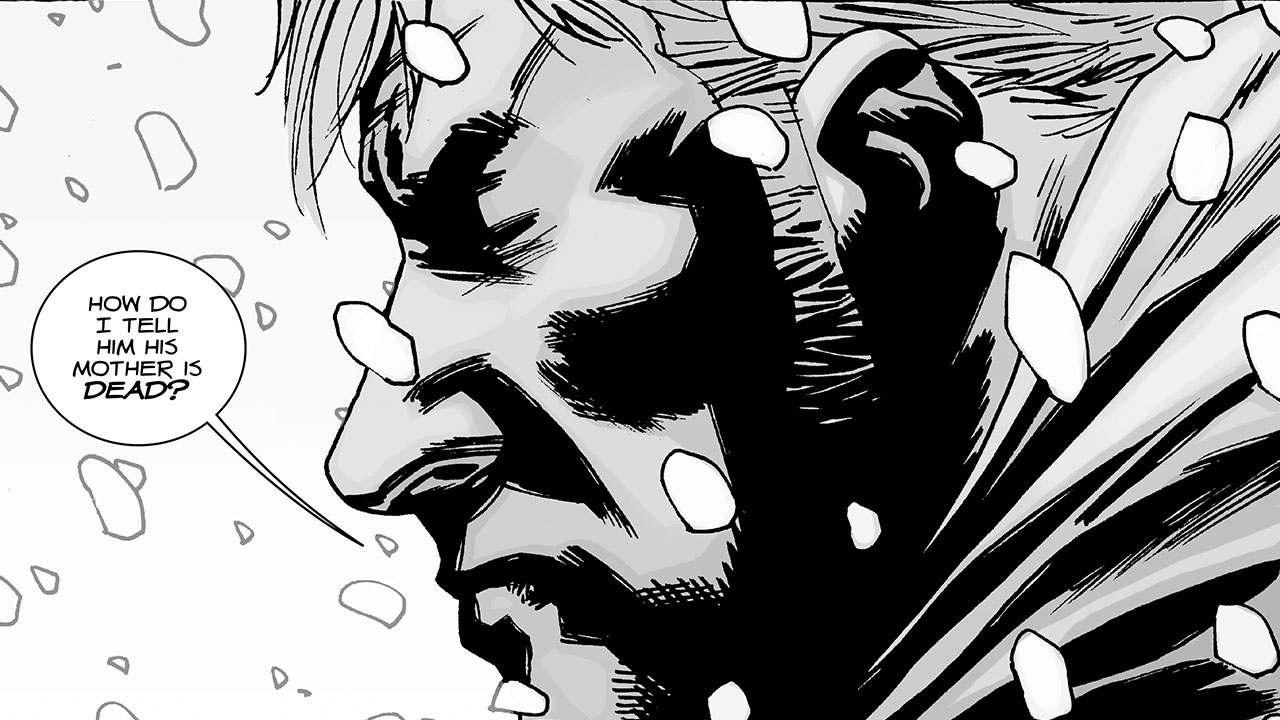 Will there ever be a winter episode of the Walking Dead?

— Mike (@Dukeham0308) November 15, 2018
Good question. Over the years the producers have indicated while they'd like to have a winter episode (or episodes) it's just not viable. "It's impractical to cover Georgia with snow in the summertime, don't quite have the budget for that," Creator Robert Kirkman said on the 2018 Walker Stalker Con Cruise. But, you know, never say never.
---
Rick's Return?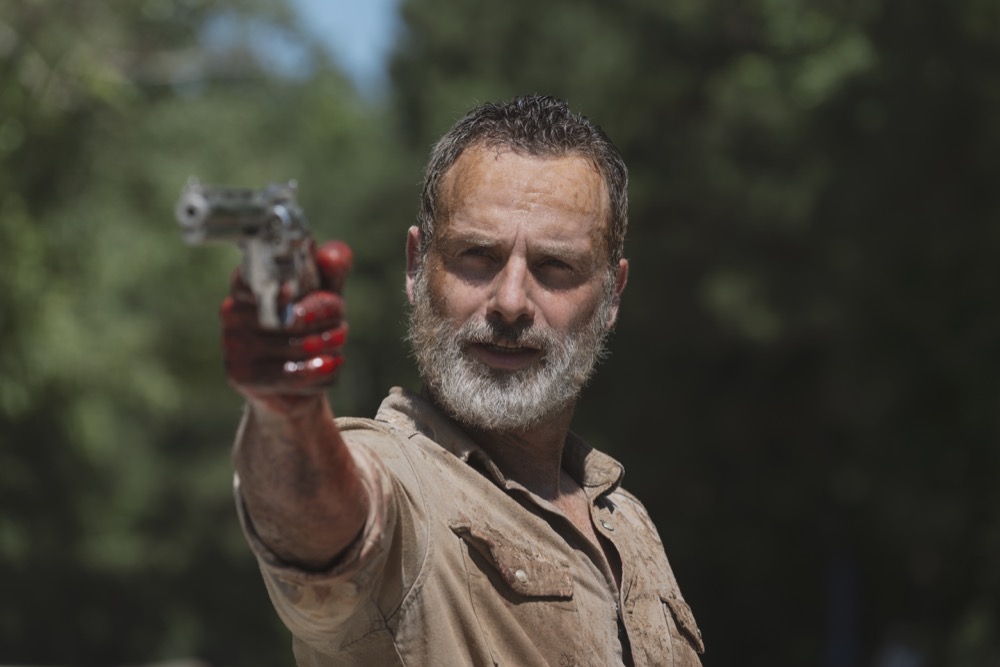 Will Andrew Lincoln ever come back to the TV show as Rick Grimes #TheWalkingDead

— REFLEX ? (@_REFLEX7) November 15, 2018
We highly doubt it, which is why you should look forward to the Rick Grimes movies he'll star in.
---
More Michonne?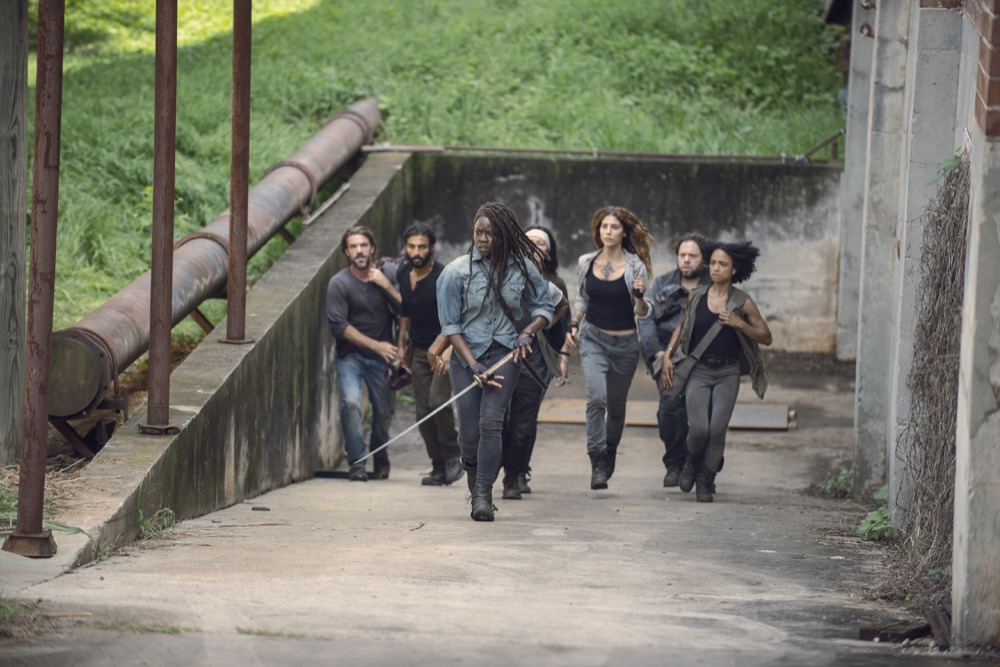 On a scale of 1-10 how much is Michonne in the rest of the season?

— JOJO ? (Prince RJ) (@starcross_ships) November 15, 2018
8?
---
Rapid-Fire Questions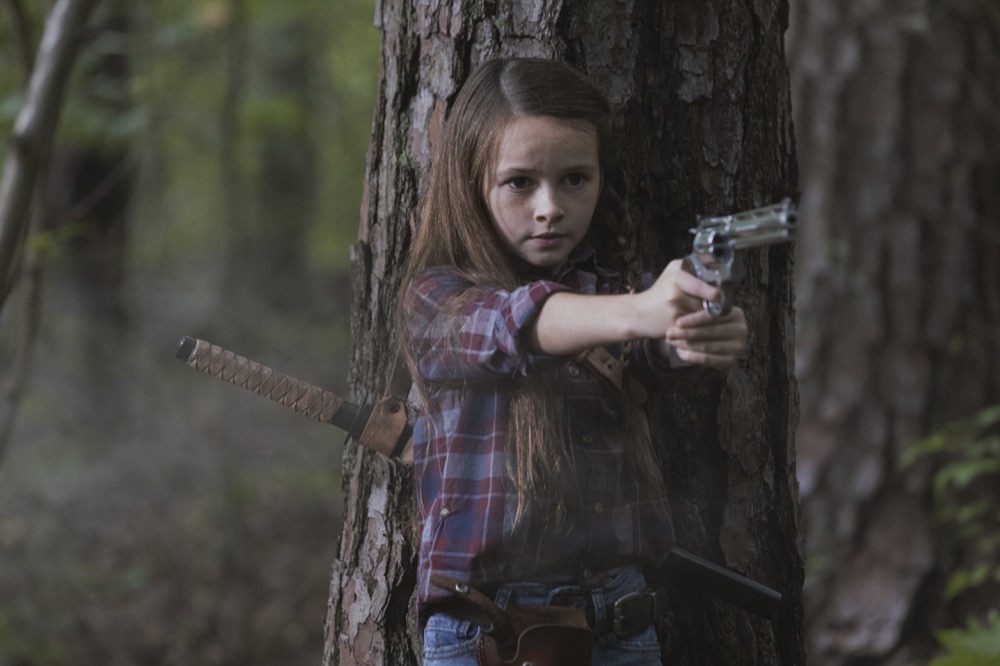 But here's my 4 part question:

Why does Michonne not change her pants?

Who cuts Negan's beard/hair and with what?

Now that we've decided that the show is no longer about Rick or Carl…is it about Judith? Or is it about that God forsaken hat? #TWD

Who gave that kid a gun?

— No Ordinary Cat (@InTheLineOfLucy) November 15, 2018
1. She does
2. RJ, with his mother's katana
3. The show is more or less about survival, re-building society, and the next generation of survivors
4. Michonne
---
That wraps up our post-time jump fan mailbag! Make sure you tweet us your questions each week so YOU can make it in a mailbag. Until next time!