Tony Award-nominated actress and Broadway star Lauren Ridloff has been officially cast to play Connie in The Walking Dead Season 9 (via Entertainment Weekly). Connie is a character straight out of the comics that we first encounter in Issue 127 following the multi-year time jump. She's a quiet member of a small survival group led by a woman named Magna, who eventually assimilates her crew into Alexandria and the Hilltop. Connie is still alive in the comics 54 issues later.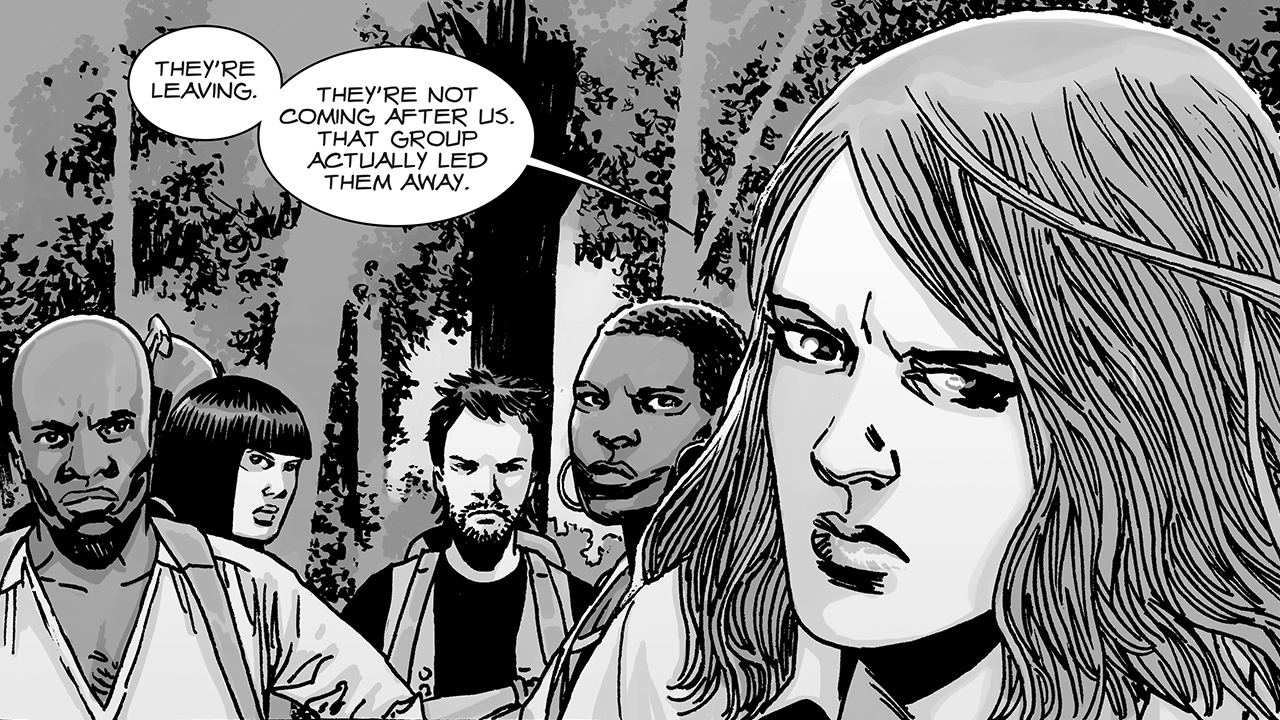 One notable difference between the comic character and her show counterpart is that the show version will be deaf. According to EW, Lauren Ridloff's character is "a seasoned survivor deft at using her senses to read people, situations, and trouble. Her character is deaf and uses American Sign Language (ASL) to communicate." Ridloff, who is from Chicago and used to be a teacher, is the first deaf actress cast on The Walking Dead. This Spring she starred opposite Joshua Jackson in the 1979 stage revival of "Children of a Lesser God," which revolves around the relationship between a deaf woman and a hearing man (watch them in an AOL Build Series interview below).
---
Ridloff's casting should get fans excited because it could usher in the long-awaited arrival of Magna and her group in Season 9. Keep it here and our social channels this week for more Walking Dead news as it drops during San Diego Comic Con.