Rick's controversial decision to keep Negan alive after winning All Out War caused a major rift between him, Maggie, Jesus, and Daryl. This rift will widen in Season 9, when the bonds Rick has built over the years with his friends will become more strained the longer Negan rots in that cell.
New showrunner Angela Kang recently told Entertainment Weekly, "There will definitely be story about Maggie and Daryl and Rick and where they are at with each other," Kang said. "I don't want to spoil too much about that storyline, but there will be some surprises along the way with it. It's definitely something that we will be exploring this season."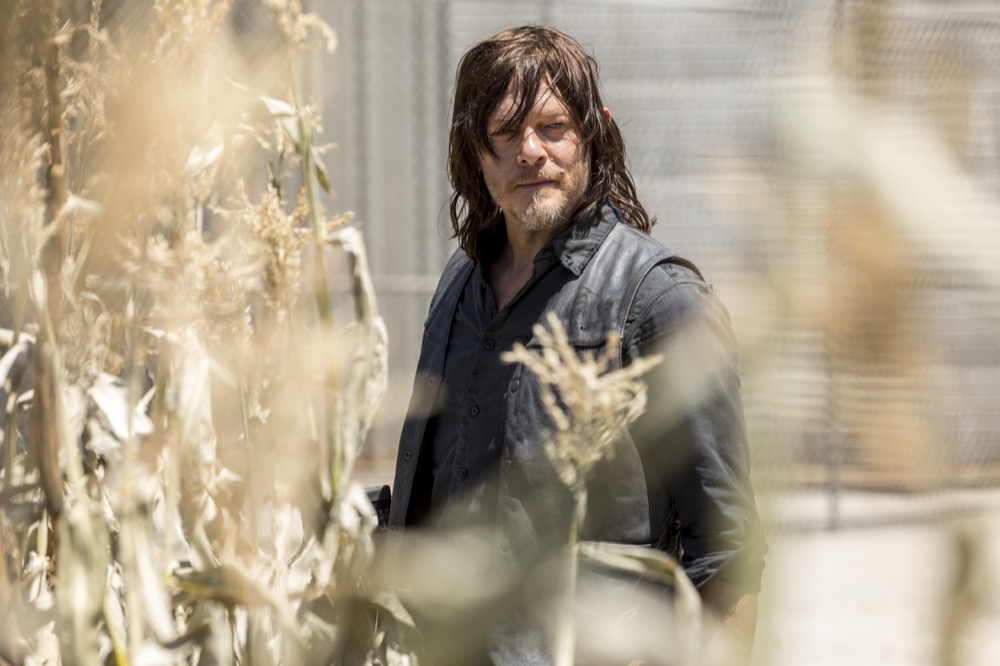 Daryl's relationship with Rick will be at an all time low this season as each of them rebuild their lives and communities following the war. Rick will look to build up Alexandria while Daryl will move around between communities trying to find his place. "I think that there'll be some really interesting storylines for people who care about some of these characters that we've been following for years," Kang told EW. Because they are family at this point, and they love each other. They respect each other, but those relationships are very complicated. So, we'll see our group together working in unity in a lot of ways. But you'll also see some changes in the way that they deal with each other."
---
Catch the rest of the interview with Angela Kang over at Entertainment Weekly and keep your eyes peeled for more Season 9 sneak peeks (including a trailer) during next week's San Diego Comic Con.