Rick Grimes' departure from The Walking Dead became easier to process once Chief Content Officer Scott Gimple announced our sheriff would return in THREE Walking Dead movies. Although Gimple didn't reveal much, we know AMC plans to air the films on their network and will begin production sometime next year. Last time we left Rick he was flying away in a helicopter with Jadis/Anne, who used him as an offering in exchange for her own ticket out of there. So what's next for these two runaways?
Jadis herself Pollyanna McIntosh recently opened up about her role in the upcoming films to a crowd at Fan Fest San Jose. "We're going to see where Rick is, so (Jadis) would be there," McIntosh said. "That's a long winded way to say, 'Yeah, I hope so.' Things are in process right now. It's exciting. I'm not ready to leave her behind yet." McIntosh continued, "There will definitely be more of an understanding of the community that they came from and that I'm going to with them, so yes.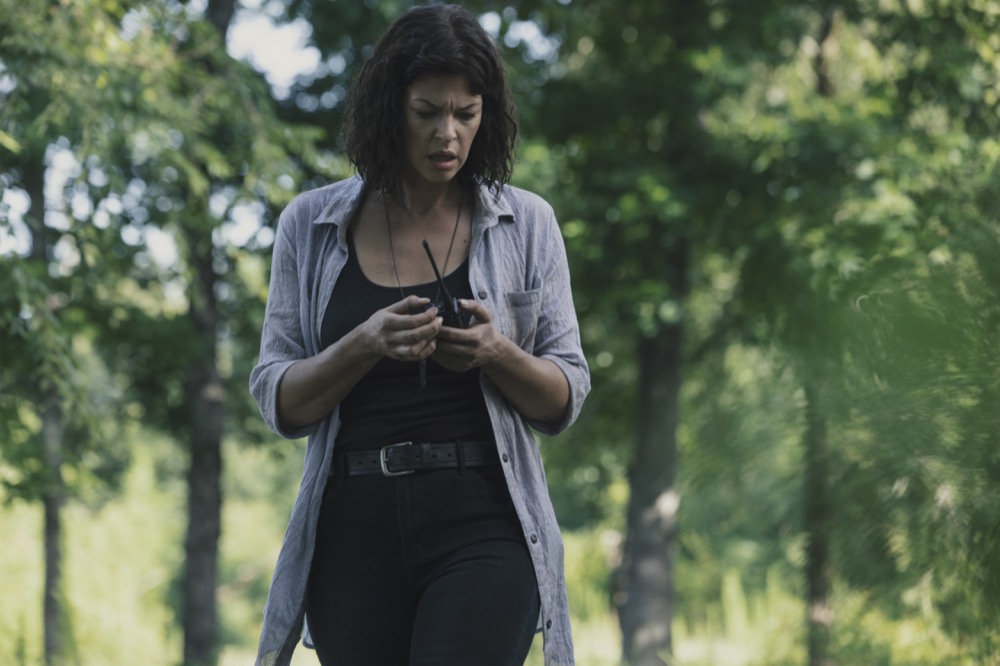 Following Rick's departure, the show dramatically jumped ahead six years in time, leaving fans wondering where is Rick and why hasn't he returned for his family. Thankfully, it looks like The Walking Dead movies will answer those questions. The films fit into the puzzle of the larger Walking Dead Universe, which AMC President Josh Sapan first revealed in early 2018. "The Walking Dead is a universe…and we have a plan to manage over the next decade, plus. That plan is a careful plan to respect the world of the fans of that world," Sapan said. Included in that universe is the flagship show, along with Fear the Walking Dead, the Rick Grimes movies, and other spin-offs and miniseries yet to be announced. Stay tuned for more on that front.
---
The Walking Dead will resume the back half of its ninth season on Sunday, February 10th at 9PM.